Part 1: Nod Mission 01
https://www.youtube.com/watch?v=k3CLSOFvhDo
Command and Conquer Intro Video
Channel 12
: The Grain Trade Center is bombed by terrorists. NOD is suspected to have been responsible.
Channel 7
: The security commission is still in session, due to NOD terrorist actions.
Channel 319
: A softcore porn movie is playing.
Channel 120
: The nature channel visits an unnamed desert.
Channel 56
: A fitness show is currently showing.
Channel 213
: Harvesters seen collecting raw Tiberium.
Channel 2
: Current events and information regarding Tiberium deposits.
Channel 116
: Engine Oil, not just for cars anymore!
Channel 88
: A channel with children's entertainment.
Channel 438
: News regarding a new study on Tiberium by Dr. Moebius.
Channel 21
: Bob Ross' successor.
Channel 14
: The $PERRY Financial Network.
Channel 252
: Greg Burdette(?) reporting GDI movements from the Mediterranean.
Channel 3
: A re-run of a Steven Seagal movie.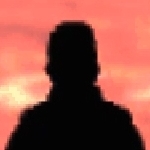 Name: Greg Burdette
Aliases: None
Affiliation: Unknown
Occupation: News Reporter
Voiced/Played by: Eric Randall
Greg Burdette is a News Reporter for WWN.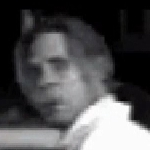 Name: Dr. Mobius
Aliases: None
Affiliation: Unknown
Occupation: Tiberium Expert
Voiced/Played by: Richard Smith
A researcher and expert on Tiberium, he is apparently in the process of refuting claims that Tiberium may be dangerous.
https://www.youtube.com/watch?v=GiGRKiry7iU
NOD Mission 01

As the newest commander in the Brotherhood of NOD, we are introduced to Seth (Just Seth). He is Kane's Right Hand, he tasks us with a simple assassination mission of one "Nikoomba".
Location: ???? (Presumably, Northern Africa)
Objective: Assassinate Nikoomba
Briefing: In order for the Brotherhood to gain a foothold, we must begin by eliminating certain elements. Nikoomba, the nearby village's leader, is one such element. His views and ours do not coincide, and he must be eliminated.
Author's note: Pay special attention to the wording. "His views do not coincide with ours, and that makes him dangerous." "From God, to Kane, to Seth" and even the group's name: The Brotherhood of NOD. Is this a religion, a cult, or something worse?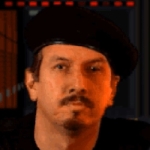 Name: Seth
Aliases: Unknown
Affiliation: Unknown
Occupation: Right Hand of Kane
Voiced/Played by: Eric Gooch
The so-called Right Hand of Kane, Set is the liaison between low-ranking members and Kane.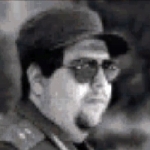 Name: Nikoomba
Aliases: None
Affiliation: None
Occupation: Village Leader
Voiced/Played by: Unknown


MINIGUN INFANTRY
ARMOR: NONE
COST: 100
SECONDS TO PRODUCE: 7
RANGE: SHORT
WEAPON: M-16 RIFLE
Equipped with the M-16 Machine Gun, this troop is the key player in Nod's forces. En masse, this unit is very useful against slow-moving armored units like tanks. Just remember that large tanks can easily crush
your infantry and flame-based weapons can quickly reduce entire squads to ash.
Author's notes: Minigunners suck. They are pure cannon fodder and should only be used in the absence of anything else.

NOD BUGGY
ARMOR: LIGHT
COST: 300
SECONDS TO PRODUCE: 20
RANGE: SHORT
WEAPON: M60 MACHINE GUN
These all-terrain vehicles are armed with an M60 machine-gun in a turret.
Faster than GDI's Hum-vee, the Buggy has sacrificed some armor for this advantage. Used in hit and run tactics on infantry and other lightly armored targets, the Buggy shines. Against armor, it dies.
Author's notes: The buggy is the cannon fodder of NOD's vehicle arsenal. They are better than minigunners in every way, but only useful against enemy infantry.