Part 11: Nod Mission 11
NOD Mission 11
https://www.youtube.com/watch?v=6AVtDG2JFGE
NOD Mission 11

MOZAMBIQUE
Population: 15,469,000
Expendability: 65%
Capital: Maputo
Government: Republic
Govt Corruptability: 52%
Net Worth: $1.7 Billion
Point of Conflict: Xai-Xai
Military Strength: Laughable
Military Resistance: 84%

Retrieve "Ezekiel's Wheel" from the GDI forces and eliminate all enemy forces in the area.
Location: Xai-Xai, Mozambique
Objective: Find the Brotherhood's tech center and recover the Stealth Tank designs, then eliminate all GDI presence in the area.
Briefing: GDI has captured one of our technology centers. You must recapture the base and recover the stolen information. Our forces in the area don't have time to find a way across the river, so you will have to control the two forces separately.
Author's note: I'm going to have to look up Ezekiel's Wheel now... Also, it would've been really cool if we'd had received some Stealth Tanks from the get-go.

!!Somehow I saw $1500 as the ST's price point, I was wrong. Oops! !! $900 ain't bad for permanently cloaked tanks, but it does suck that they could lose 1v1 a Humvee at that price point...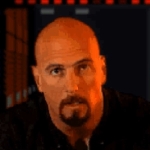 Name: Kane
Aliases: Caine, Jacob; al-Quayym, Amir
Affiliation: NOD
Occupation: Leader of the Brotherhood of Nod
Voiced/Played by: Joseph D. Kucan
The leader of the Brotherhood of Nod, Kane is shrouded by mystery. No one knows much about him, and the mythos surrounding him tells of tales of alternate identities, immortality, or simply rumours and hearsay. Murdered Seth after he tried to usurp control of the Brotherhood of Nod. Discoverer of Tiberium (Unsubstantiated) and believes it is the future of mankind. Appears to always carry a pistol at his side, a Beretta 92FS.


OBELISK OF LIGHT
ARMOR: MEDIUM
COST: 1500
SECONDS TO PRODUCE: 100
POWER USAGE: 150
PURPOSE: LASER-EQUIPPED BASE DEFENSE
This high-power laser effectively destroys troops and armament at long range. It is the most powerful on-board weapon in the game. Its slow recharge time means that it cannot be the only weapon defending your base, however. Make sure you have excess power before building these, because damage to your power plants will keep the obelisks off-line.
Author's note: These can totally be the only base defense you build, manual
. The only two weaknesses for the Obelisk are that it can be destroyed a little too easily in my opinion, and that it requires a large amount of power to maintain.

STEALTH TANK
ARMOR: LIGHT
COST: 900
SECONDS TO PRODUCE: 60
RANGE: MEDIUM
WEAPON: DRAGON TOW ROCKETS
This lightly-armored tank is equipped with the Lazarus shield, cloaking it from enemy sight. This shield is neutralized during firing, giving the tanks the ability to "appear" out of thin air. Although vehicles and most structures are not able to see the tank while cloaked, infantry and Guard Towers will reveal the tank if it gets too close to them.
Author's note: Great for scouting, ambushes, and hit-and-run attacks, the Stealth Tank is one of the better NOD weapons in the Commander's arsenal. However, the ability to remain permanently cloaked (under normal conditions) does come at a price of being weak defensively. Works best in numbers.