Part 25: GDI Mission 08
GDI Mission 08
https://www.youtube.com/watch?v=XZCfoXkiIJ0
GDI Mission 08

AUSTRIA
Population: 7,867,000
Geographic Area: 32,377 Square Miles
Capital: Vienna
Government: Parliamentary Democracy
Gross Domestic Product: $164 Billion
Point of Conflict: Jelgava
Military Power: National Guard

EVA only talks about repairing units, but there's clearly more to this mission than that. We can't let NOD keep a presence in this area.
Location: Jelgava, Austria
Objective: Keep your units alive and destroy the Nod base in the area.
Briefing: U.N. Sanction has cut funding to the Global Defense Initiative. Field Units are helpless. Use the repair facility to keep your units in the field long enough to destroy the Nod base in this region. All Nod units and structures must be destroyed.
Author's note: This is the map I was referring to in mission 5. The only difference is that you start with your base revealed this time.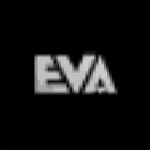 Name: EVA(?)
Aliases: Unknown
Affiliation: GDI
Occupation: Computer(?)
Voiced/Played by: Kia Huntzinger
EVA appears to be the central command for GDI.
Author's note: Not much to really say about EVA, still.


MOBILE ROCKET LAUNCH SYSTEM (MRLS)
ARMOR: LIGHT
COST: 800
SECONDS TO PRODUCE: 53
RANGE: LONG
WEAPON: 227MM MISSILES
Mobile devastation. GDI's longest-range attacker fires 227mm rockets and is effective against just about everything, including aerial threats. With no short-range fighting ability, this unit needs close-quarter backup. This is an attack only vehicle. Keep it in the background and don't let enemies in close to it.
Author's note: This unit is entirely forgettable in GDI's unit lineup and I think I forget about it until like... 4 missions from now.