Part 29: GDI Mission 12
GDI Mission 12
https://www.youtube.com/watch?v=22wqlB9B8qs
GDI Mission 12

ALBANIA
Population: 3,285,000
Geographic Area: 11,100 Square Miles
Capital: Tirana
Government: Democracy
Gross Domestic Product: $4 Billion
Point of Conflict: Shkoder
Military Power: National Guard

Dr. Mobius may be the key to discovering the hidden secrets of Tiberium. Extricate him before Nod can capture or eliminate him.
Location: Shkoder, Albania
Objective: Clear the area of Sam Sites and transport Dr Mobius to safety.
Briefing: A GDI base is under siege in this region. Dr. Mobius is trapped in the base. Move in, grab Mobius, and then a transport helicopter will be sent to you. Get Mobius into the transport. Make sure that there are no SAM sites in the area or else the transports will be useless.
Author's note: I wonder if anyone's done a SL speedrun of this just to see if they could bug out the helicopter AI and get Mobius out in under 30 seconds.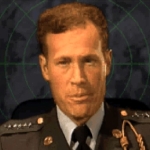 Name: Brigadier General Sheppard
Aliases: Unknown
Affiliation: GDI
Occupation: Supreme Commander of GDI
Voiced/Played by: Eric Martin
Stoic, and seemingly unemotional, Sheppard is the upper echelon of GDI command. He's also the first to come under fire by the media, and spends considerable time at press events and in meetings with political and military leaders.
Author's note: Suddenly, Sheppard reveals to us that Mobius has been working for us all this time yet, we've seen nothing that would really indicate this, unless I blacked out at some point.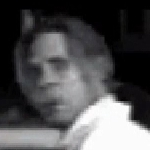 Name: Dr. Mobius
Aliases: None
Affiliation: Unknown
Occupation: Tiberium Expert
Voiced/Played by: Richard Smith
As the only leading expert (that is mentioned) on Tiberium, it stands to reason that people are listening to what the Dr. has to say. Predicts that Tiberium will potentially overrun the entire planet.
Author's note: Portrayed as crazy by Nod and... crazy by GDI, he's the only person that understands Tiberium? A little strange, but let's roll with it.


MAMMOTH TANK
ARMOR: HEAVY
COST: 1500
SECONDS TO PRODUCE: 80
RANGE: MED/LONG
WEAPON: DUAL 120MM APDS / MAMMOTH TUSK MISSILES
Armed with dual 120mm cannons and Mammoth Tusk Missiles, this giant is a very versatile attack unit. These weapons help compensate for its lack of speed and mobility. When this unit takes a lot of damage, it can slowly regenerate its health back up to 50%. When the Mammoth tank is placed in guard mode, it can fire at aerial units.
Author's note: This is the best unit ever and I will never acknowledge that a unit is cooler than a twin-barreled tank with rockets, self-regeneration, and is called the Mammoth tank.

ADVANCED GUARD TOWER
ARMOR: MEDIUM
COST: 1000
SECONDS TO PRODUCE: 66
POWER USAGE: 20
PURPOSE: DEFENSE
Provides strong fortification against ground and air units. The Advanced Guard Tower (AGT) fires Tomahawk missiles at considerable range, but it requires power. Because of the AGT's long range, it cannot hit units that are directly adjacent to it. It is always wise to back up the AGT with another defense like the Guard Tower.
Author's note: Honestly, the "AGT" is nice and all but, like the Guard Tower, I just don't care for it.