Part 38: GDI - Infiltrated! + Covert Ops Map Dissection 01
Covert Operations - Infiltrated!
https://www.youtube.com/watch?v=Trr0cMMRCcs
Covert Ops - Infiltrated!

Somewhere in Eastern Sudan

Location: Unknown, Eastern Sudan
Objective: Defend the GDI base from the initial attack, and then eliminate the Nod forces in the area.
Briefing: INFILTRATION! Nod has breached our base in Eastern Sudan and has begun taking it over! Recapture the base and re-establish our military dominance in the area.
Author's note: This level is bullshiiiiiiiiiiiiit.


N/A


APACHE ATTACK HELICOPTER
ARMOR: MEDIUM
COST: 1200
SECONDS TO PRODUCE: 80
RANGE: MEDIUM
WEAPON: HIGH-SPEED GATLING CANNON
Nod's Apache Helicopter is fast, mobile, and carries a large quantity of ammunition. Used primarily against infantry and structures, the Apache can take down armored units when en-masse. Use them to soften up bases before a nuclear weapon is dropped, or gun through a horde of engineers coming towards your base.
Author's note: I don't find these useful at all, especially considering the allies are probably going to prefer using vehicles. Can protect against the random lone engineer rush.

SURFACE-TO-SURFACE MISSILE LAUNCHER(SSM)*
ARMOR: LIGHT
COST: 750
SECONDS TO PRODUCE: 50
RANGE: EXTREME
WEAPON: HONEST JOHN MISSILES
The SSM is Nod's longest-ranged unit, able to fire on the enemy from a great distance. Its napalm rounds are useful at cracking through tough base defenses without any worry of retaliation. Infantry in a large group will also suffer from its high area of effect. The reload rate on this unit is extremely long, requiring other units to protect it during its lag-time.
Author's note: I haven't gotten the chance to use these yet, but they are devastating against infantry. They easily outrange base defenses.
Covert Ops Map Dissection #01
Blackout
scg22ea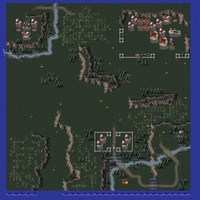 I like the layout of this map, and there's plenty of blossom trees this time around!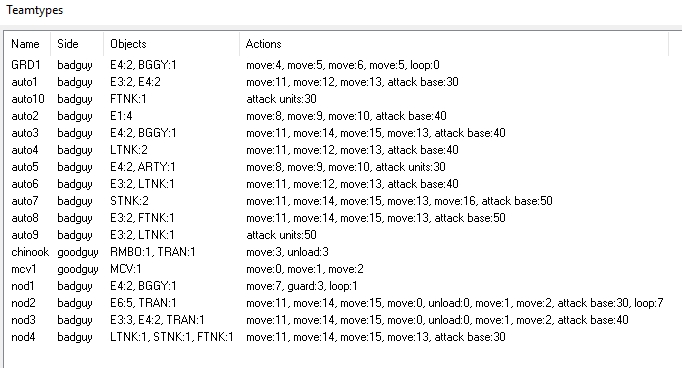 The AI has a lot of "options" with which to attack you with, and gets at least 2 chopper drops.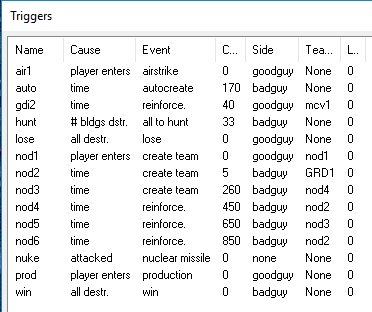 Nothing too special, although there's a nuke trigger.
Hell's Fury
scg23ea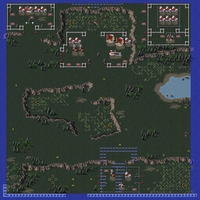 Judging by the look of the map, it seems that it might be possible to sneak in units past the "PROD" tiles, basically preventing the idea from doing anything. I think.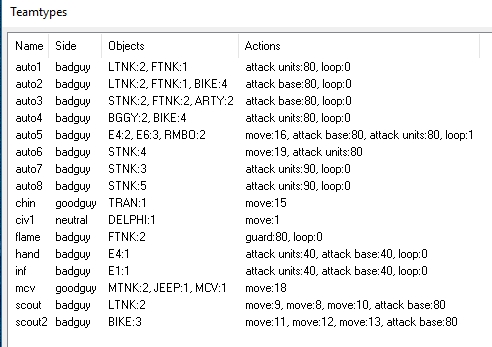 That's a lot of stealth tank teams... And "scouts"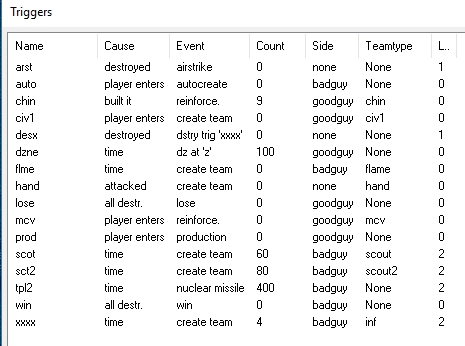 Every 60 seconds(?), 2 light tanks. Every 80 seconds(?), 3 attack bikes.

I still don't understand the chinook thing.
Infiltrated!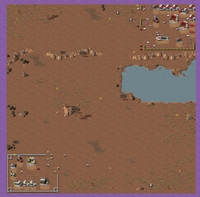 A very open map, which is nice, but its incredibly bland.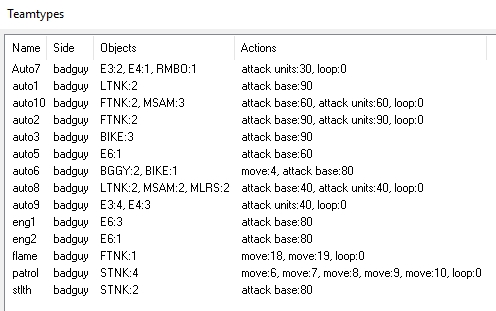 Just... a lot of stuff. I believe the "AUTO" trigger picks one of the groups to build at random.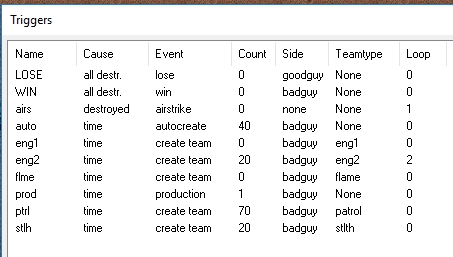 Every 20 time units, an engineer is sent towards the player. At least they didn't have Obelisks of light everywhere...