Part 32: Super High-school Level Update #28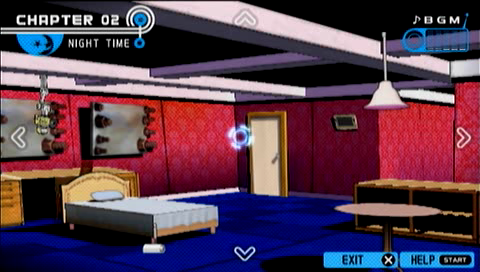 As you may remember, Naegi was just about to leave for a quick snack at the cafeteria before bedtime. Let's get to it. But before we get there, there are a couple of other students hanging out outside their rooms at this late hour.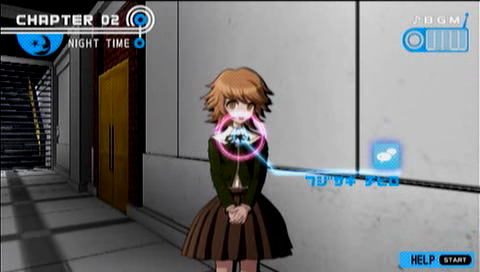 Chihiro is standing outside the storage room.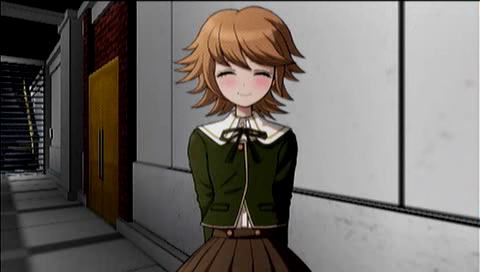 Ah, Naegi-kun... Good evening...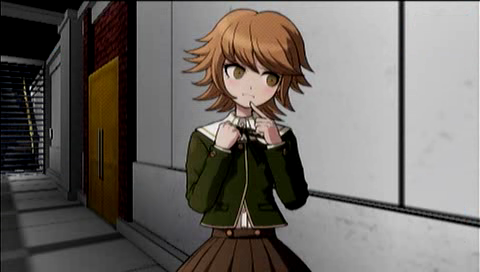 Hey, about that storage room... Ishimaru-kun said there are all kind of things in there, right?

Are you looking for something? Do you need my help?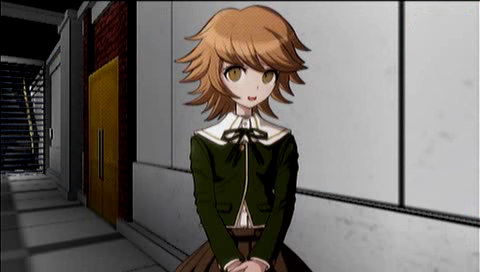 N...no. I'm fine by myself...

Thank you, though...

Bye, then...
I wonder what she's looking for...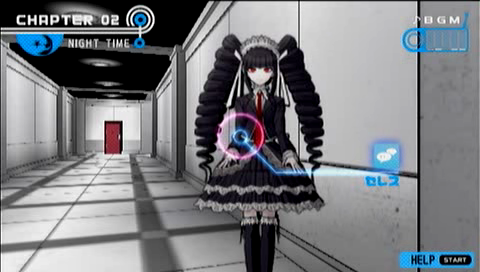 We also find Celes out and about.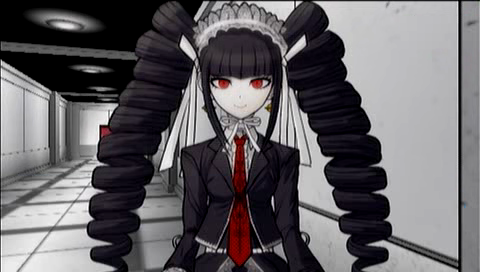 Oh my. Good evening.

Celes-san... What are you doing?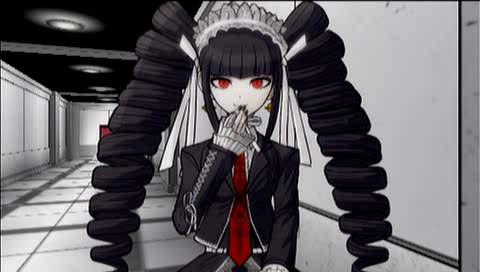 Nothing in particular... I was just taking a little evening walk.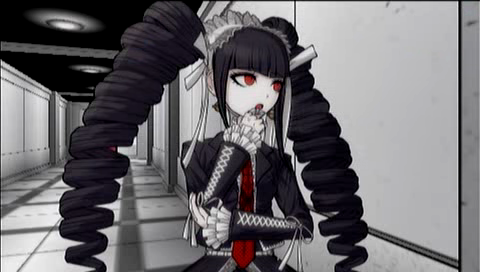 By the way, regarding the rooms of our friends who passed away...

I was curious to see what became of them, but it seems their doors are locked.

This is also probably... Monobear's doing.

He is... very diligent in his own strange way...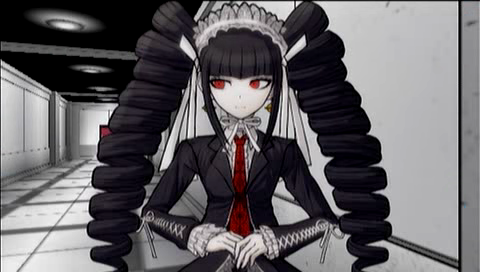 Isn't he? Monobear is always so enthusiastic...

Enthusiastic about this mutual-killing scenario...

...........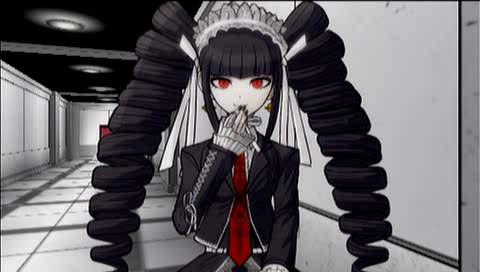 Well then, I shall return to my walk now. Do you want to join me, if you have the time?

No, I think I'll pass...

Is that so? Well then, farewell.

No more people hanging out outside. Off to the cafeteria.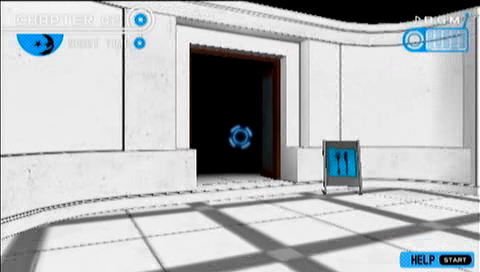 I entered the cafeteria, looking to fill my empty stomach...
But found an incident occuring instead.

No, that incident was already in progress when I came in...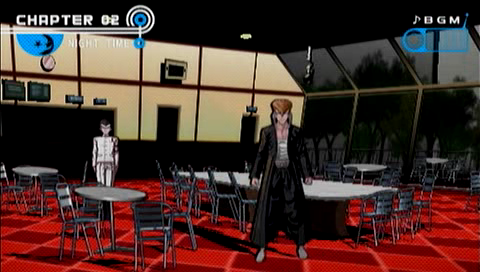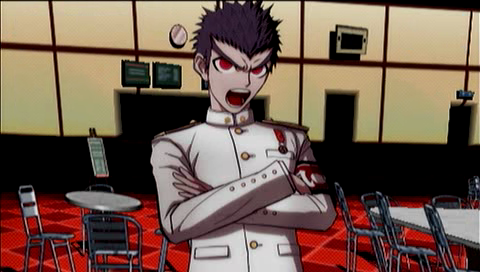 Oh, Naegi-kun! You came just at the right time!!

Eh...? What...?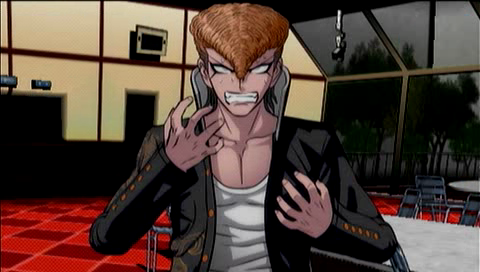 Naegi...! We have a request from you...!
A request... I have a bad feeling about that...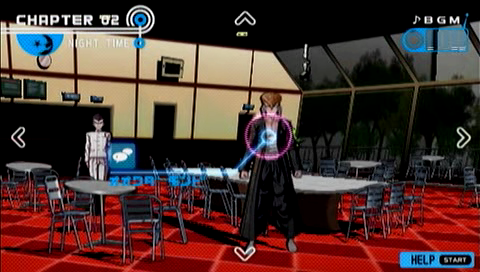 I don't think they'll let me leave without talking to them, so let's get on with it.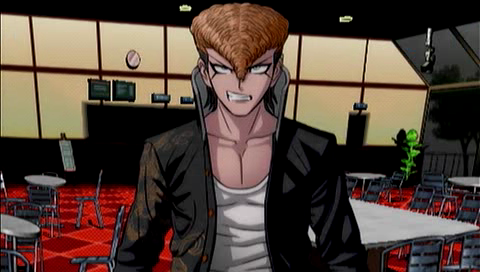 Naegi... We need you to be
an observer
.
an observer

Eh? Did you say "an observer"...?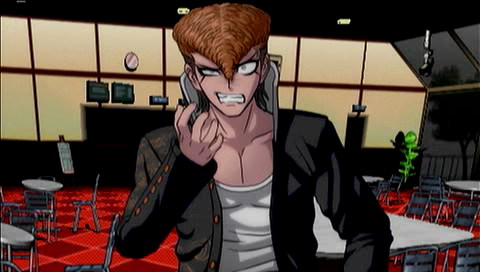 That fucker, he's been making fun of me all evening. He says I have no willpower...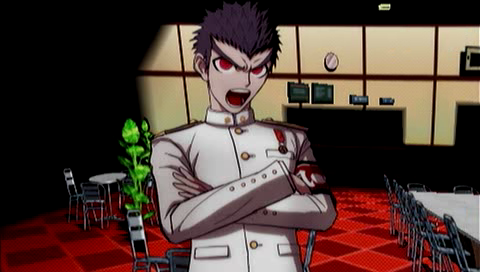 Isn't it exactly because you have no willpower that you resort to violence so easily!?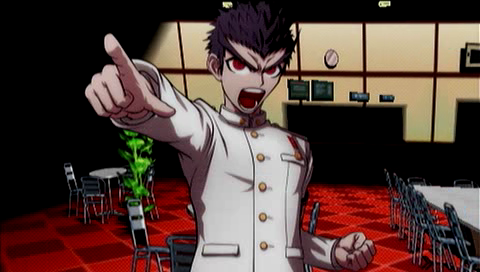 You have no willpower, so you run around with that biker gang, disregarding society and rules!?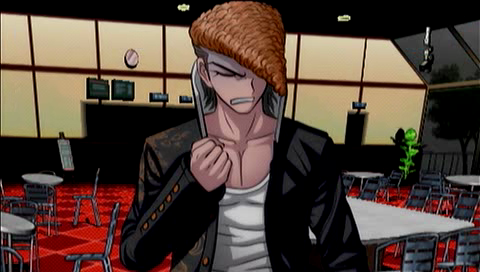 What did you say...?

You fucker... You have no idea...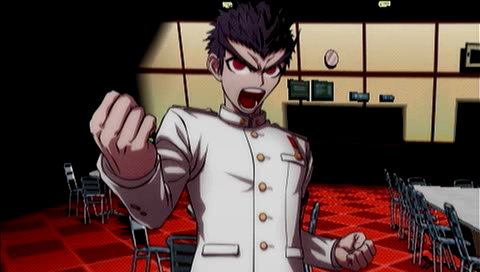 You have already lost to your own self! You should at least admit that you have no willpower!!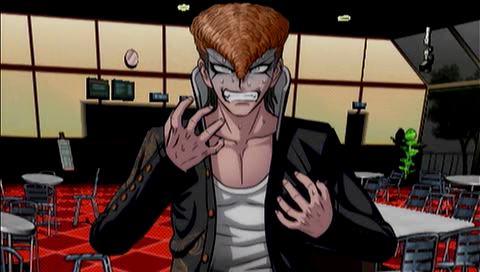 So... are you saying you have it? More willpower than me...?!

Of course!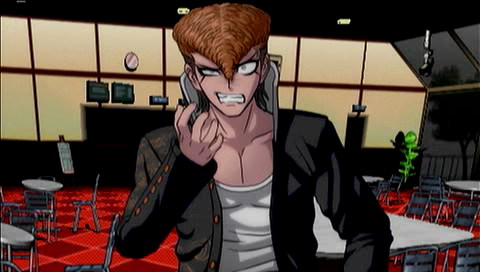 Well, how about a contest...? If you think you have more willpower than me, prove it!!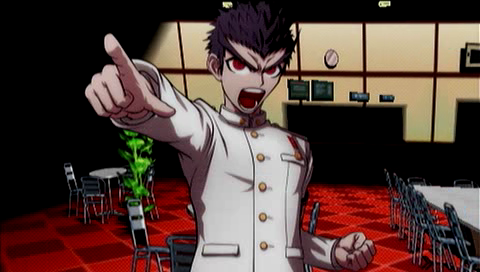 That's where you come in, Naegi-kun!

Naegi! Be our observer!!

A contest... you don't mean to beat each other down, do you?

...we have a public bath here at the dorms, don't we? And there's a sauna there...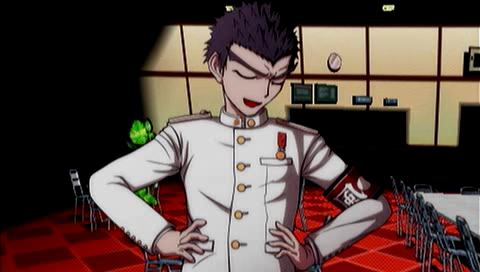 I see! It's a simple, decisive contest...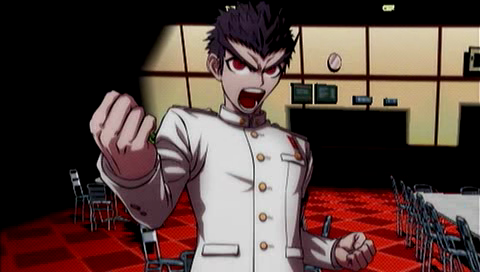 We will fight over who can endure the sauna longer!!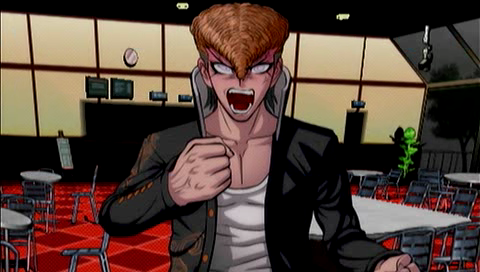 Exactly, you bastard!!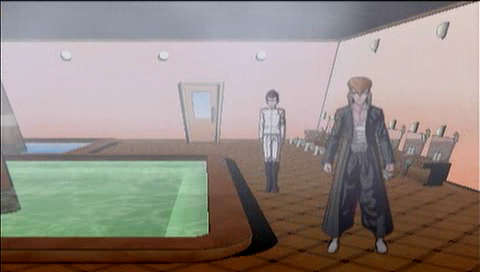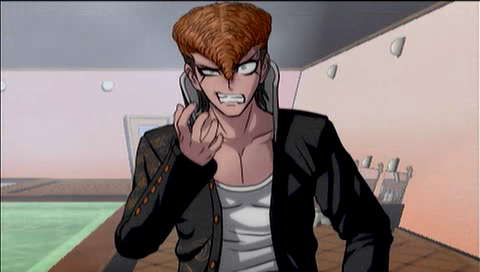 A...are you... really doing this?

...of course we are!

This will surely be over in minutes! Guys like you are all talk, but fail when it comes to take action!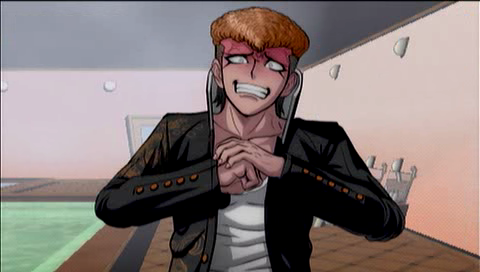 Stop acting so superior...!

In that case, how about I give you a handicap!? An easy win is too boring!

A handicap...?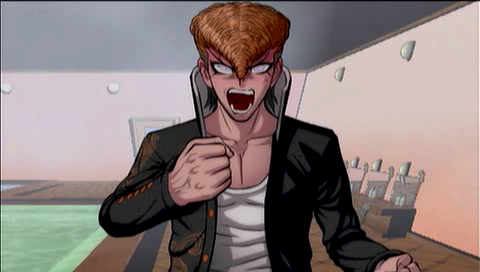 I'll do it without taking my clothes off!!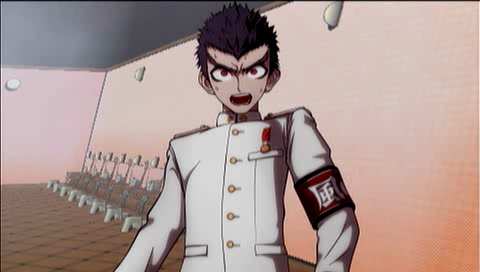 A...are you mad...!? That's suicide!!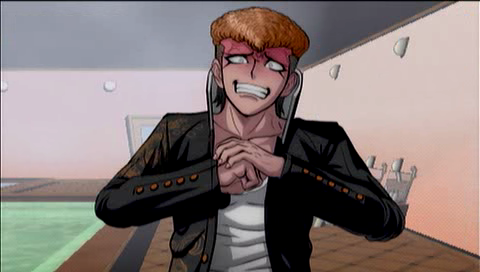 What? Are you a chicken?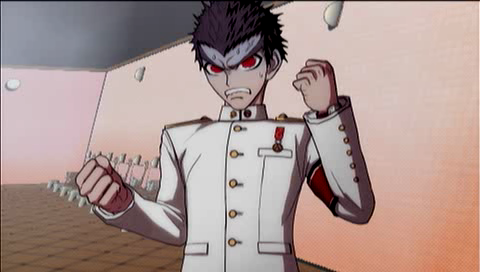 I...I'm starting to regret the whole thing...!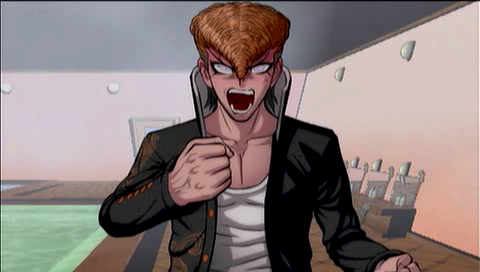 Shut the fuck up!! Let's do it!!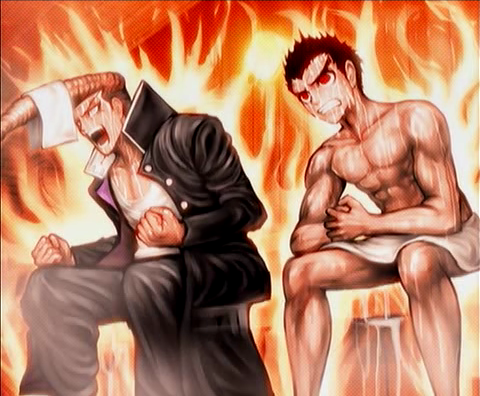 Hey, Oowada-kun...

...what the fuck do you want?

It's okay if you take the uniform off... If you do it now, I'll let it pass as a joke...

...shouldn't you be worrying about yourself before you worry about others?

Your face is all red... What are you, a hot-springs monkey? Aa?!

My face has been red... since birth.

It's because you keep faking courage, isn't it...

F...faking courage!?

Ha ha ha, I have lots more to spare. I could even eat a hot-pot udon bowl right now...!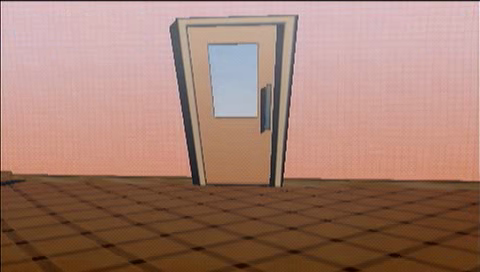 A...are you alright, you two...?
They neglected my voice of concern.

A few minutes passed.
And then few dozen minutes more...

Soon an entire hour has passed...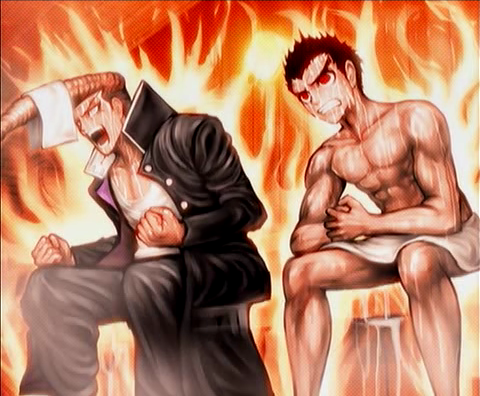 A...are you feewing weady to give... wup?

I can ask you shithead the same thing...

W...what awe you saying... I'm feewing fwine. It's awmost as if it became cold in hewe...

That... sounds dangerous, doesn't it...?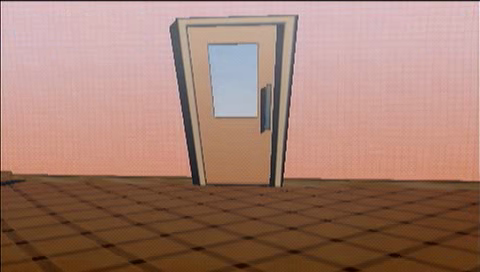 H...hey, you two... How long are you planning to keep this up...?

Isn't it... time to stop?


Shut up!!
Jeez. I have no idea what's going to happen...
*Ding dong ding dong*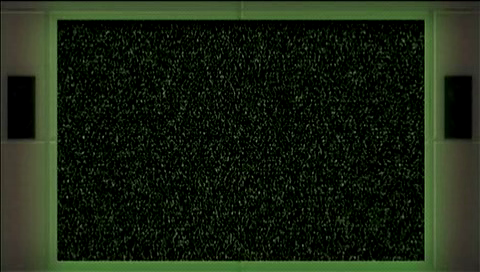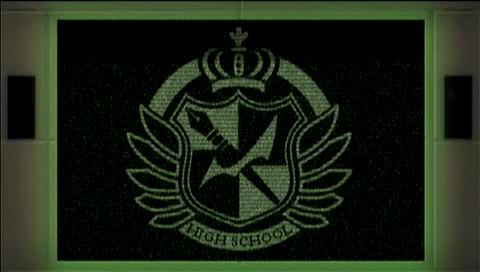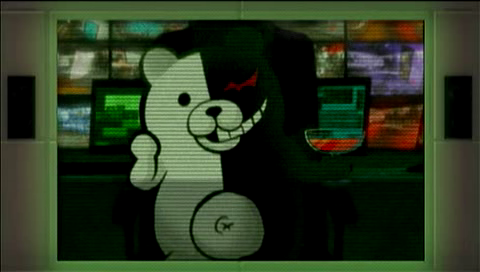 Ehhh.... This is a school announcement. It is now 10pm.

Night Time begins now.

The cafeteria's doors will be locked shortly. You are forbidden to enter it.

Well then, good night. I wish you all have pleasant dreams...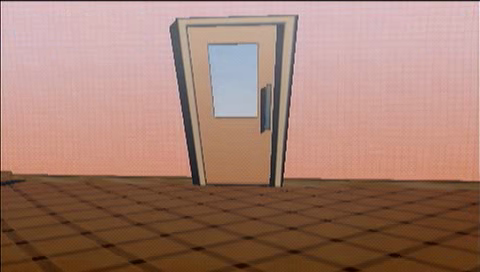 Hey, did you hear that?

It's Night Time already, let's give up this contest for now...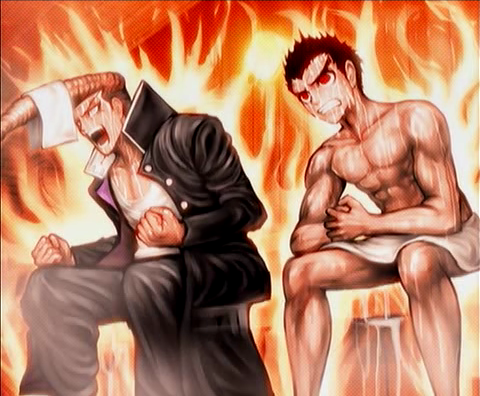 Thewe is... no such thing as giwing up a cowntest!

A cowntest... is all about whether you win or wose!!

You bastard... you said it... You really said it!!

Such superiority... I'll fight you to the end of hell!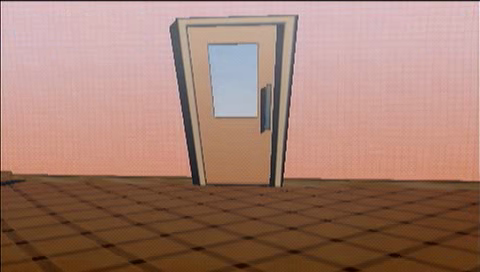 "To the end of hell"... I can't handle this anymore...!

Hey, I'm sorry, but...

Aa, you can go back to your room!!

W...we'll tell you what happened tomorrow morning... that's when you'll hear all about my legendary victory...!

Look forward for tomowow mowning, Naegi-kun!

I will show wyou the place I stamped on that dewinquent with my own feet...!

W...well said... for someone whose face looks like he's nearing his limit...

Look who's tawking!!

............

Well, good night...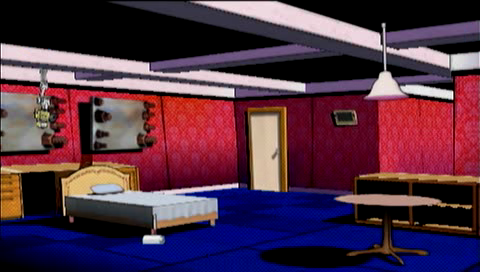 Those two... shouldn't be so stubborn...
I hope they don't stay there until one dies...

It will sure be something, though, won't it...

............

I fell asleep, my head full of anxiety...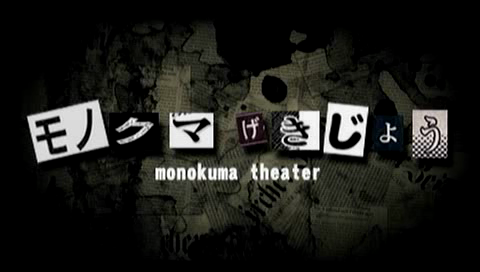 MONOBEAR THEATER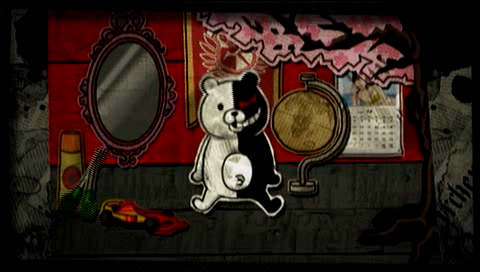 If there really is such a thing as fate...

Isn't everyone's future decided from the moment they are born?

On the other hand, if the pile of one's past experiences becomes one's future...

Isn't a man's future decided at a point in the past?

I don't understand...

I keep on living because I don't understand. That's exactly why I keep on living life to the fullest!