Part 86: Super High-school Level Update #76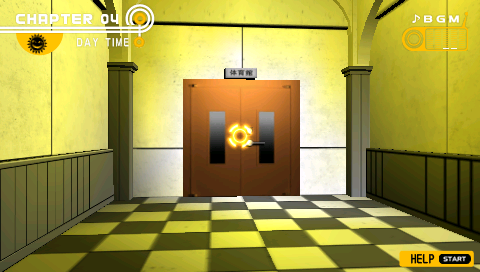 It's been a while since we've gone this way. Well, it's been 5 days in the game, but months in the LP.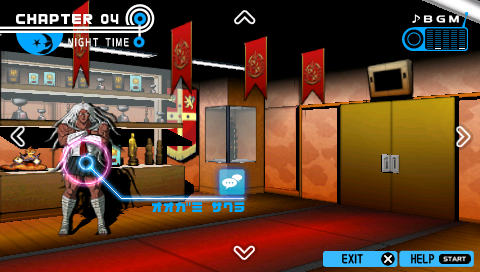 It seems at least one person has not gone in yet.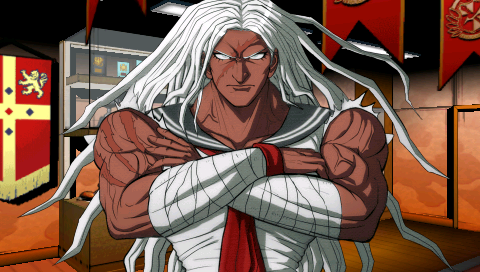 You are late... You are the last one to arrive. Everyone else is already inside...

Aren't you coming in, Oogami-san?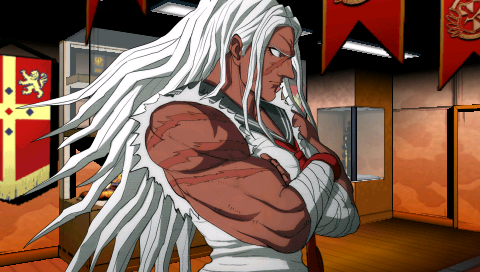 ............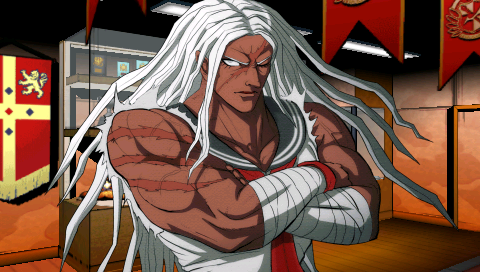 I have... a bad feeling about this.

It's probably... more than just a feeling, isn't it? This is Monobear calling us, after all.

............

Oogami-san?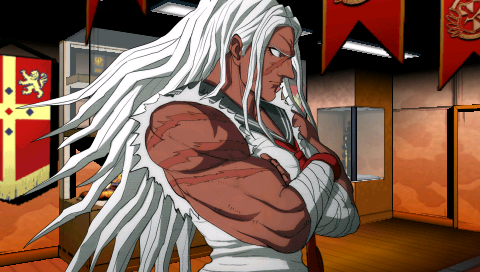 Naegi...

If... something happens to me... Please take care of Asahina...

...Eh?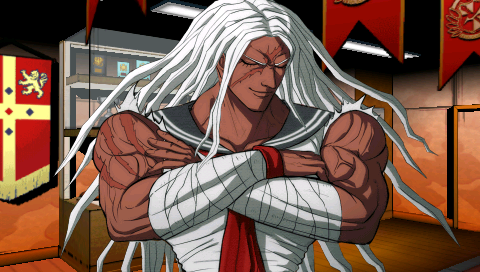 ...No, forget it.

I will take care of things myself.

A person who does not trust themselves cannot rely on others.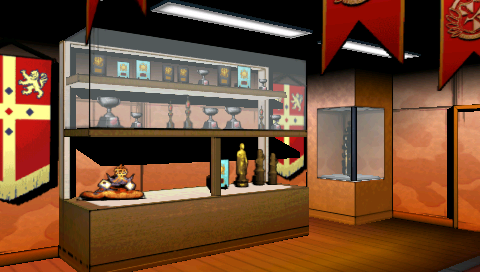 Ah...
Oogami-san...?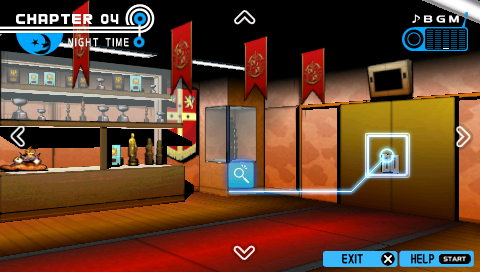 I guess there's nothing left to do but go in.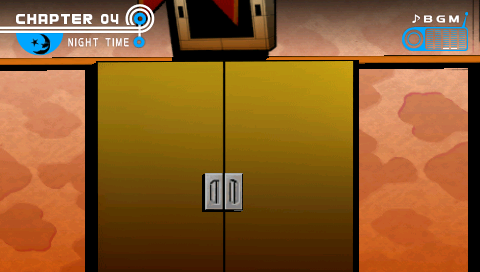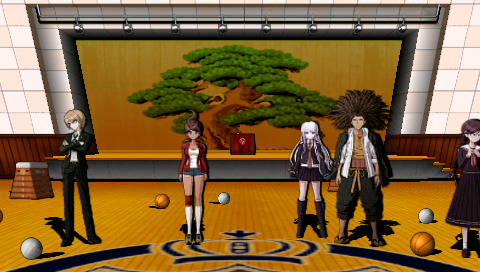 As soon as we were all gathered inside the gymnasium...

...It started.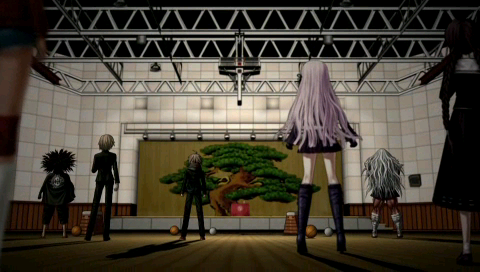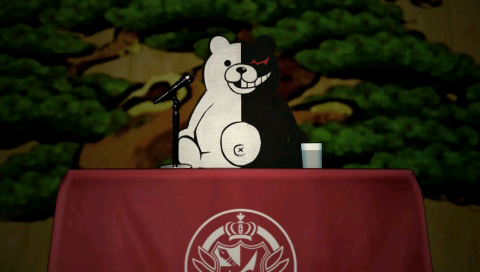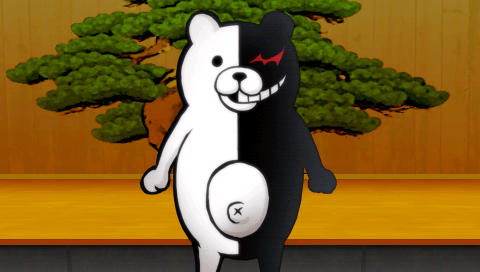 Let's begin, shall we?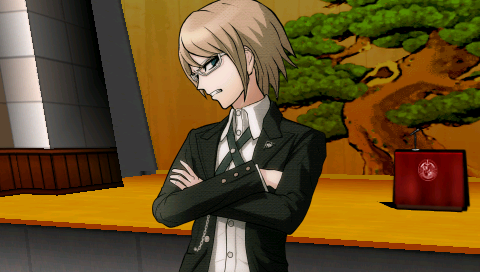 So is this another one of your "motive" talks, after all?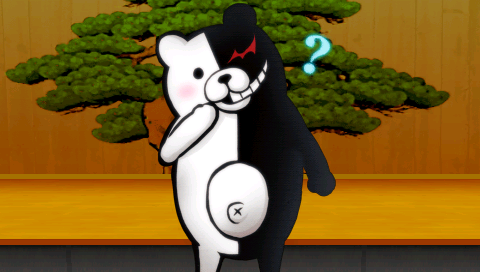 ...Hm?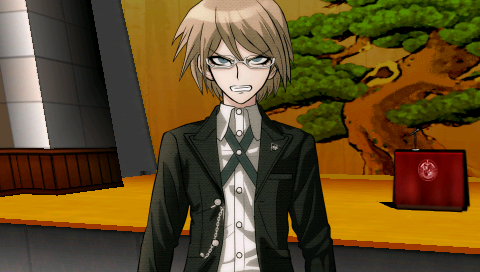 You gathered us here to let us know about a new motive, didn't you?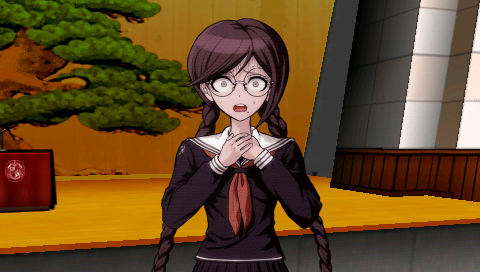 A...a new motive...?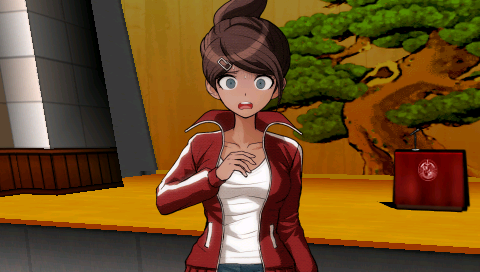 Please, not again...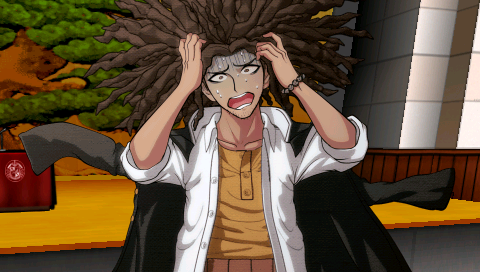 Uuuu... again...! Just give us a break already...!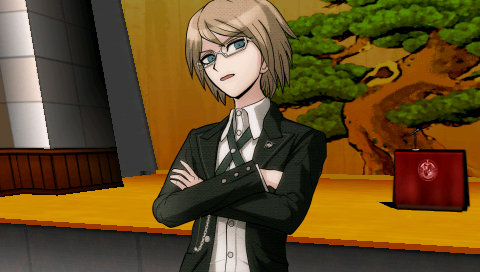 I am moved by the way you idiots panic. It seems you know what low-level aesthetics is all about.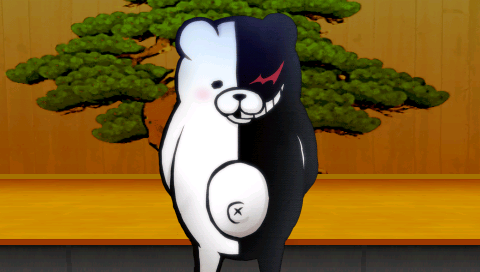 No... No no no...

No no no no no no no no no no...!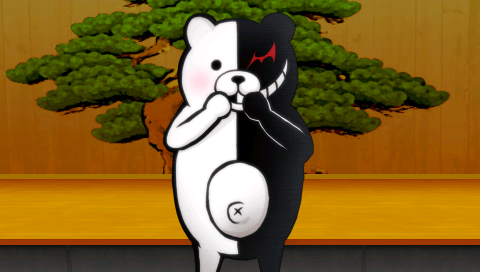 That's not it at all! We're not here to talk about a motive.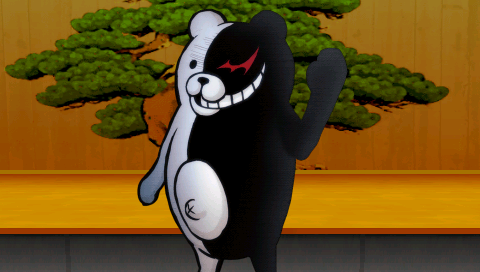 This time, I gathered you bastards here in order to relieve up my anger.

Relieve... your anger...?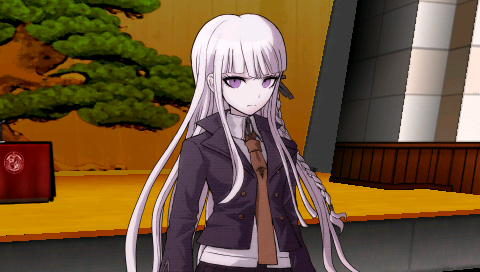 I don't remember us angering you in any way.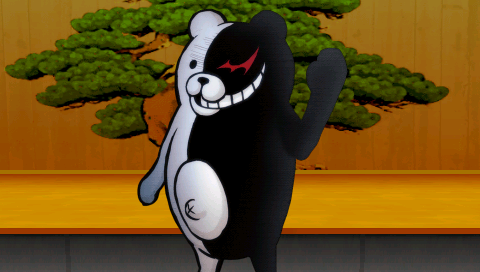 Nevertheless, I did tell you bastards yesterday: Eye for an eye, tooth for a tooth.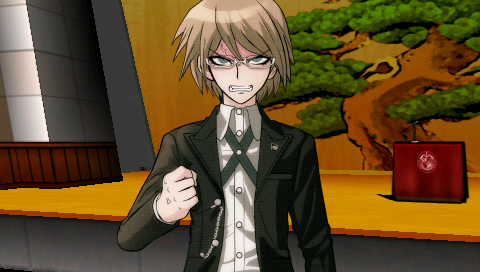 Stop speaking in riddles! Just tell us clearly: what is it you intend to do?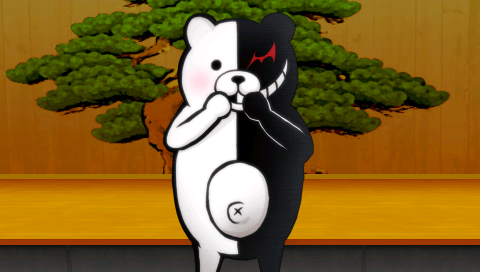 I believe it was you who suggested it first, Togami-kun. The possibility there's a mole working for me among you...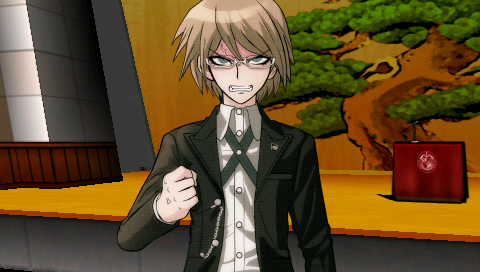 ...What about it?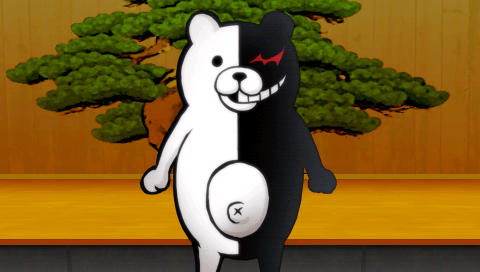 I'm going to tell you all about that mole.

Eh...?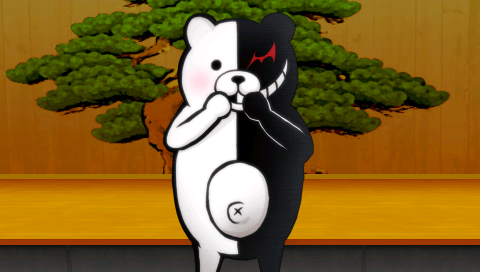 You see...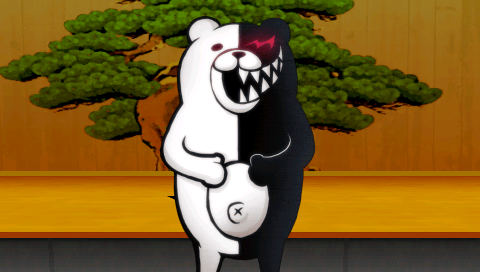 The mole is Sakura Oogami-san!

...!?
And so, with words as plain as if they didn't mean anything much at all...

...Monobear threw things into chaos.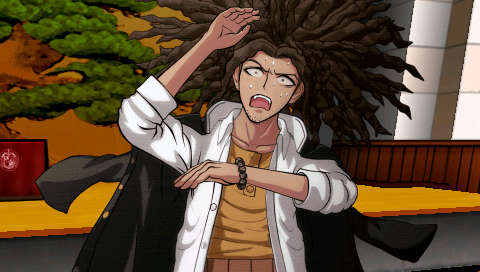 Eh...? What did you just say...?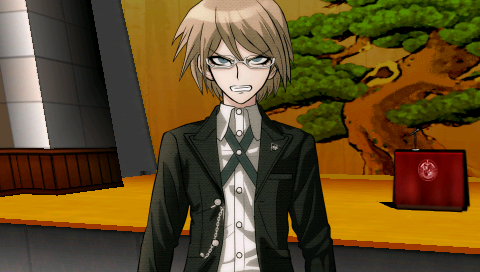 He said the mole is Sakura Oogami.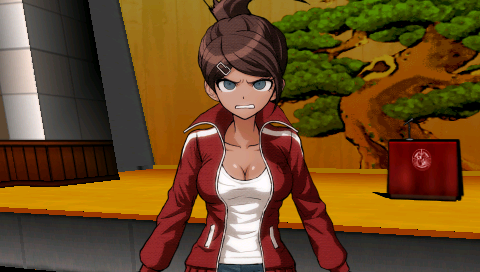 W...what the hell are you saying...!?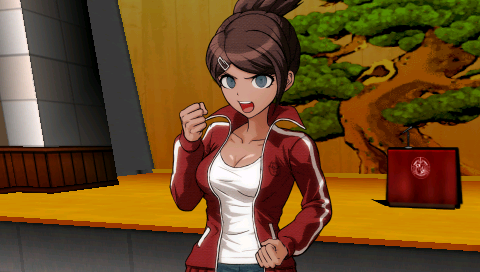 There's no way Sakura-chan is the mole!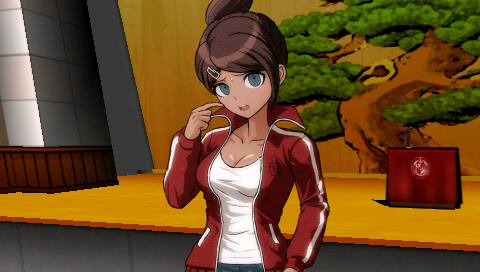 Right, Sakura-chan...?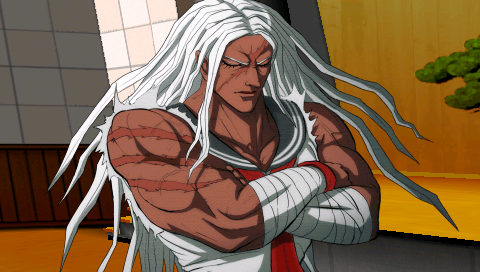 ............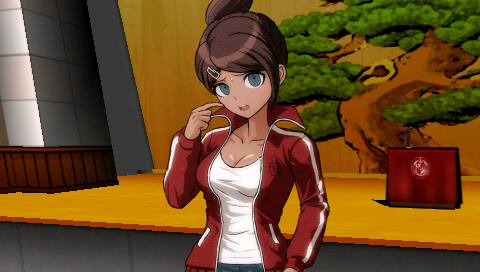 Sakura... chan...?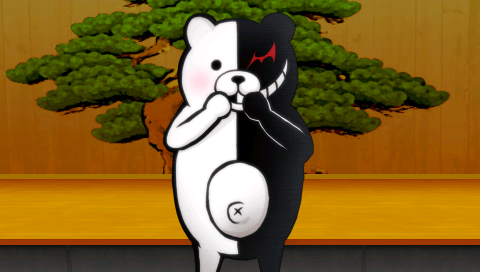 Furthermore, I think I'll have Oogami-san fulfill her "promise" to me.

If she doesn't, I can no longer guarantee what happens with that hostage situation...

That's all I wanted to say. I leave the rest to you. Do as you please.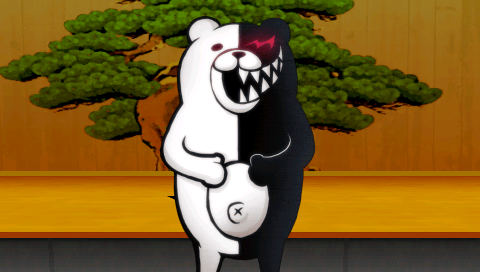 Boil or fry, kill or be killed!

Upupu, I can't wait!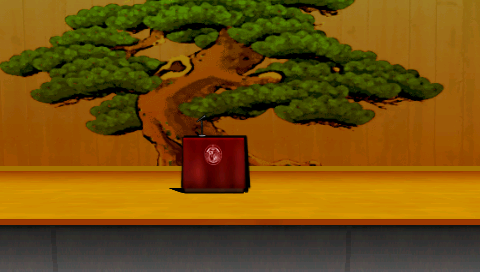 Monobear disappeared...

And then, finally, I fully grasped the meaning of his words.
"Eye for an eye... Tooth for a tooth..."
That is...

Betrayal... for betrayal...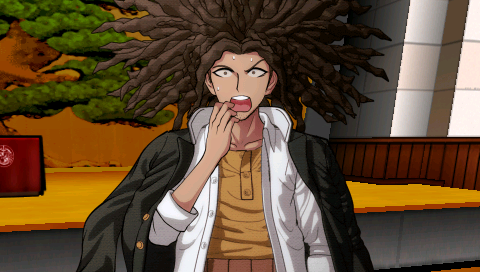 U...um...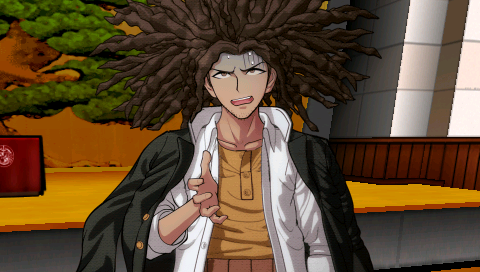 What's the meaning of this...?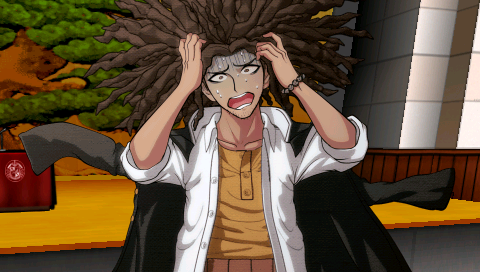 I...is it really true? The ogre was the mastermind's mole all along?!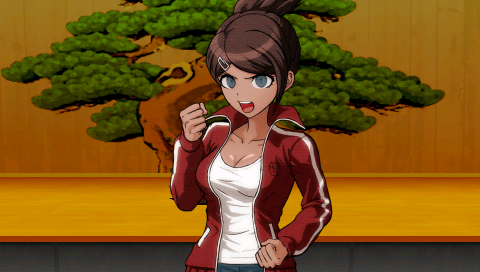 Shut up! There's no way!!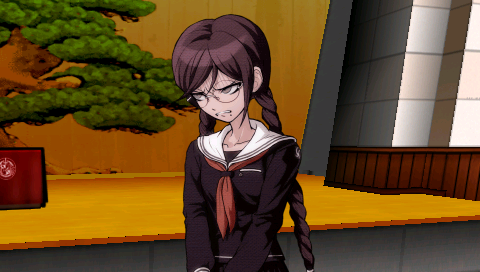 But... isn't that what the stuffed bear said...?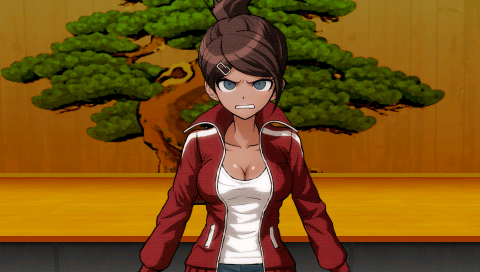 He was lying...! There's... no way...!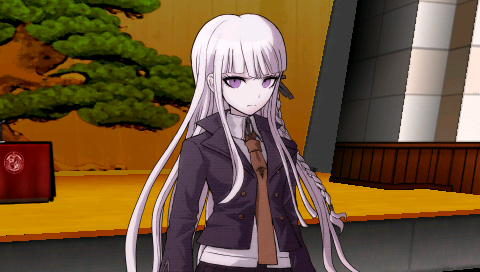 What do you have to say, Oogami-san? If he was lying just tell us.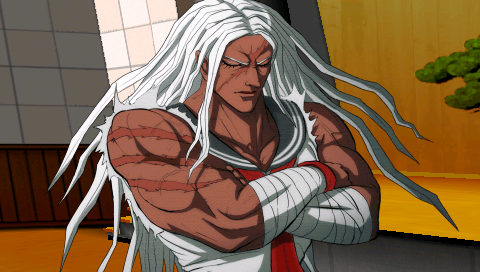 ............

I am sorry... for keeping quiet.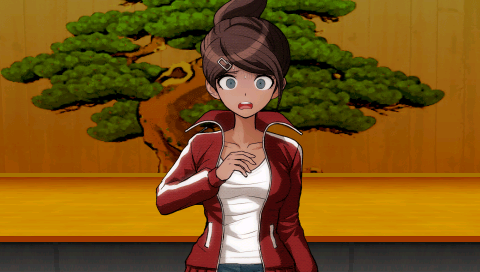 Eh...?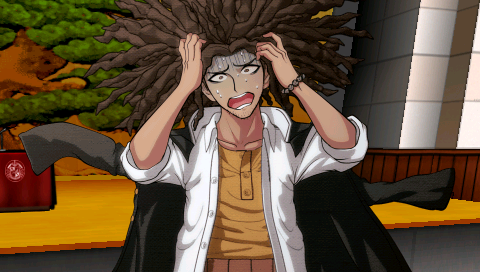 Seriously!? The ogre is really helping the mastermind?!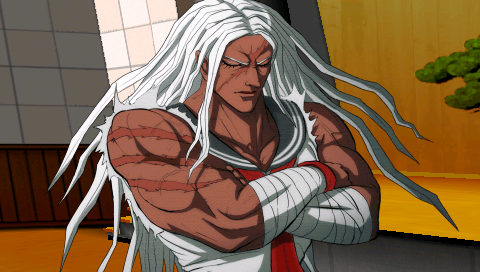 I am sorry...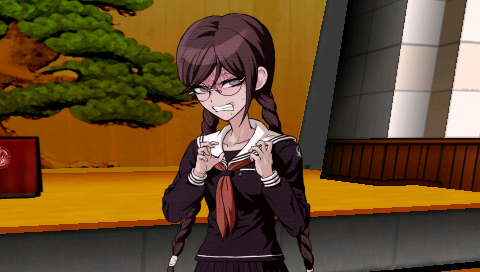 S...so you were deceiving us all along...!?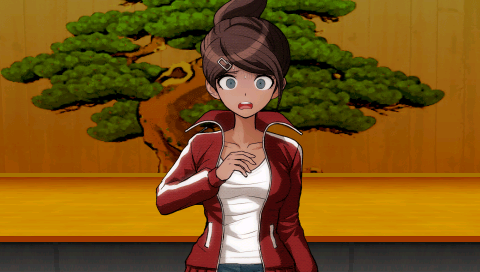 T...that can't be right... I'm sure... Sakura-chan was being manipulated somehow...

She... must have had a reason... She had no choice doing what the mastermind said...

...Asahina-san is right.

The mastermind threatened Oogami-san, and she had no choice but following his orders.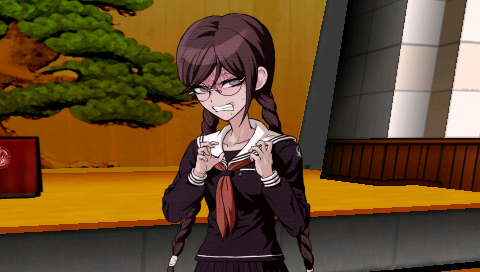 A...and why exactly are you speaking as if you know what's going on...?!

Because... I do.

I saw it!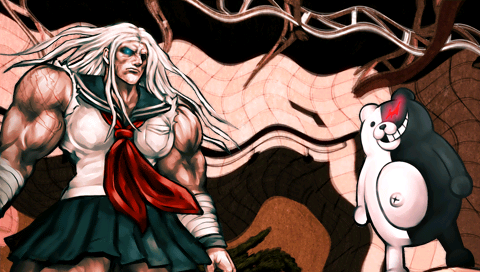 I saw it... Oogami-san and Monobear were fighting...

And I heard what Monobear said.

He just mentioned it here, too. Something about a "hostage situation"...

I heard Oogami-san's reply as well.

She said she decided to oppose the mastermind...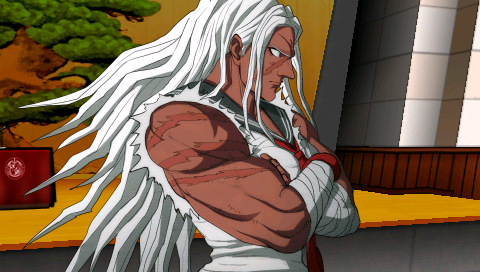 So... you witnessed that...

Oogami-san, you agreed to obey the mastermind's orders because of some kind of hostage situation, didn't you?

But, in the end, you made up your mind and decided to betray him...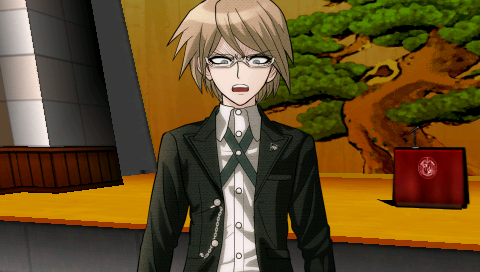 Is that why she's no longer an enemy? She's a dear friend we can trust forever? Is that what you're trying to say?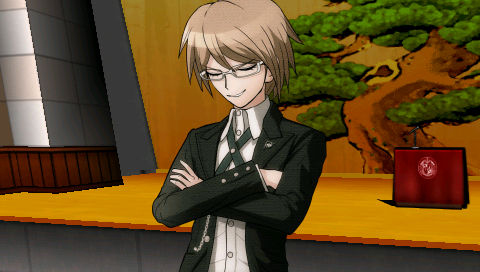 ...How foolish of you. It's as if you're living in a fairytale world.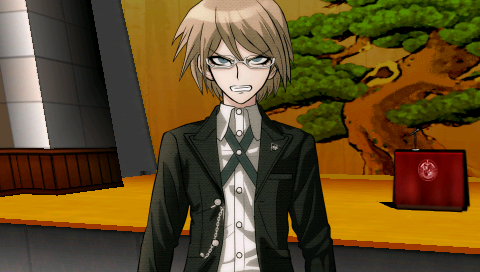 She helped the mastermind. There is no way we can trust her that easily.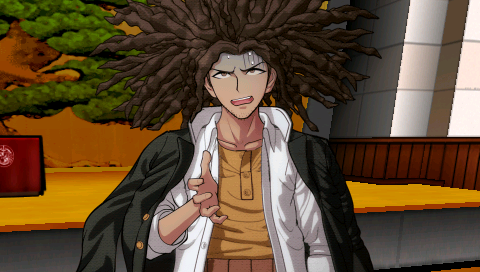 H... he's right! We can't trust her right now, 'right?!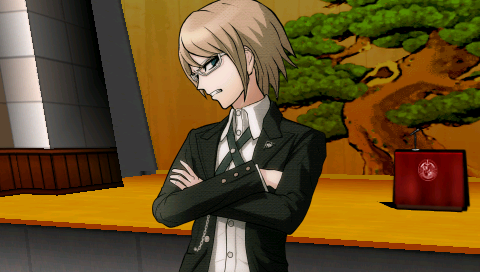 Furthermore, I find it questionable that she even truly betrayed the mastermind.

She may just be pretending to have betrayed him, but in fact still working against us.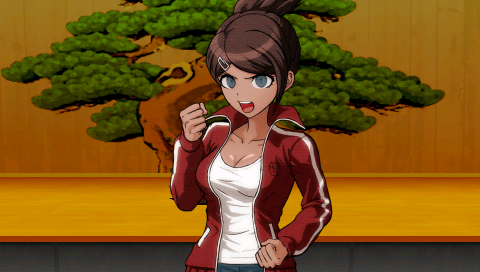 Sakura-chan wouldn't do such a thing!!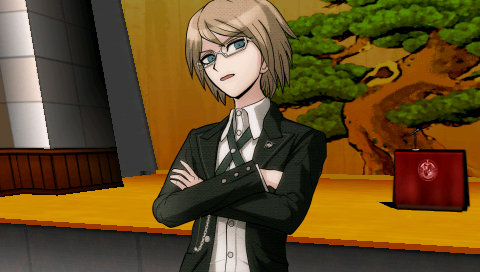 Hey, Oogami. If you really betrayed the mastermind, why don't you reveal to us who he really is?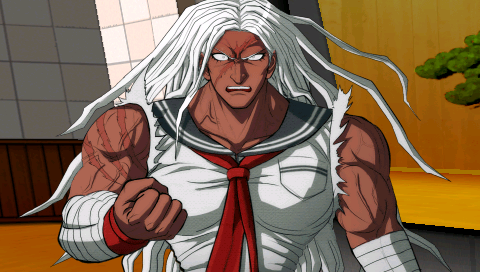 I...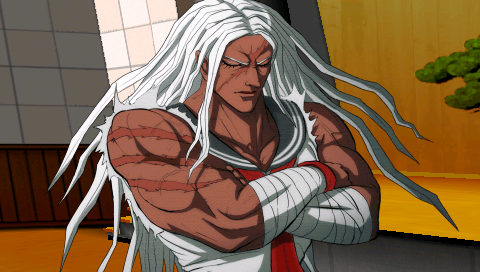 I am sorry, but I do not know that.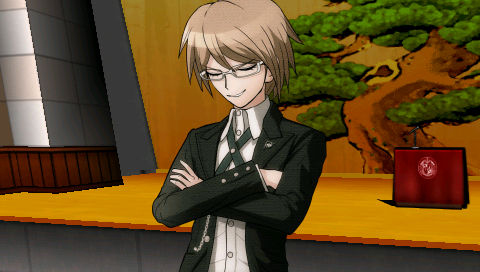 You don't know? This gets more suspicious by the minute.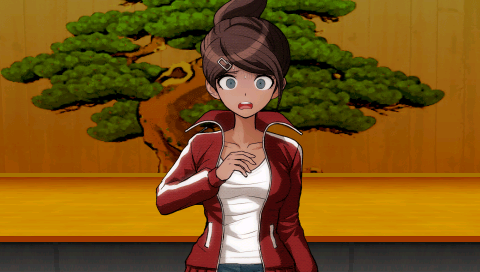 She's telling the truth! Please, believe her!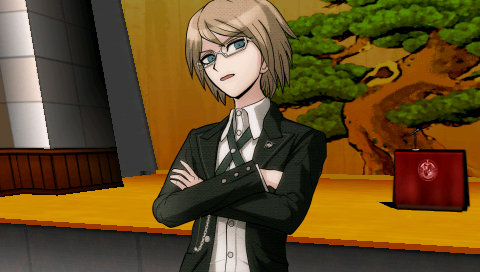 ...Be quiet. I'm still not done questioning her.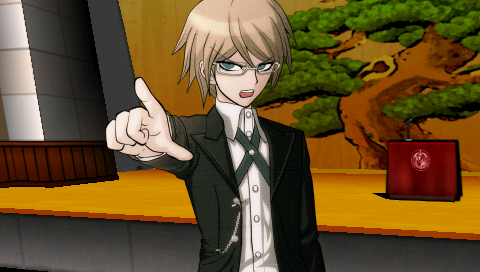 Here's my next question. What is that "promise" Monobear was talking about? Did the mastermind order you to do something?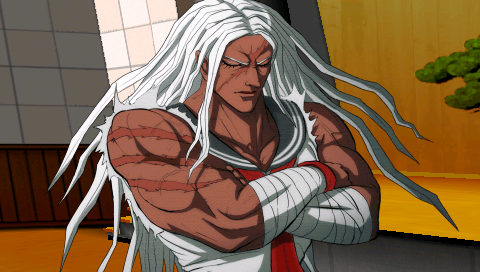 ............

The mastermind... ordered me to...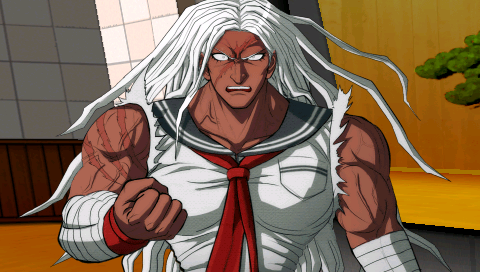 Kill one of you.
I felt a chill running through my body.

Her words carried so much weight...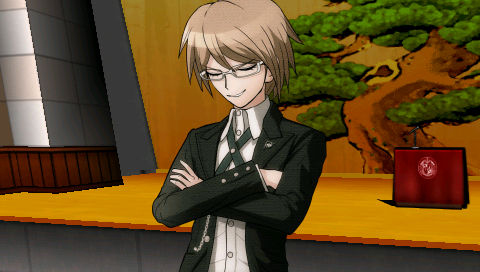 I see... That means you're still a danger to us all.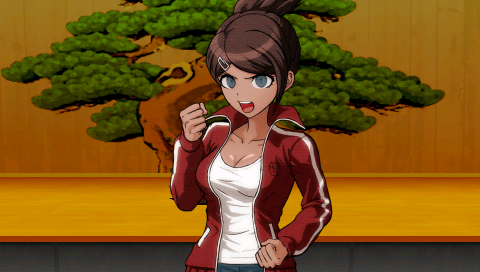 I told you, you're wrong!! Sakura-chan would never do that!!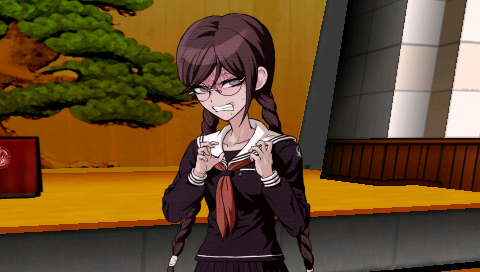 W...we can hear you just fine even if you don't shout...! I feel like my personal space is being violated...!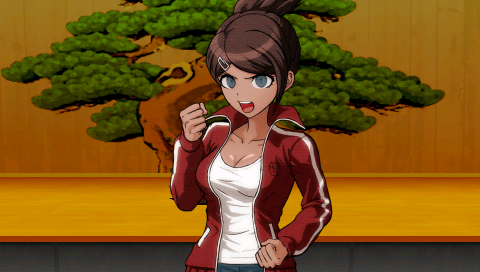 I'm shouting because you're not listening!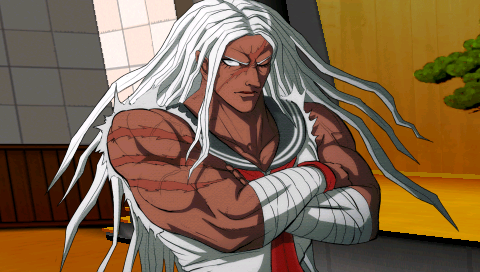 ...Wait. You do not have to fight over me anymore.

I am... ready to take full responsibility.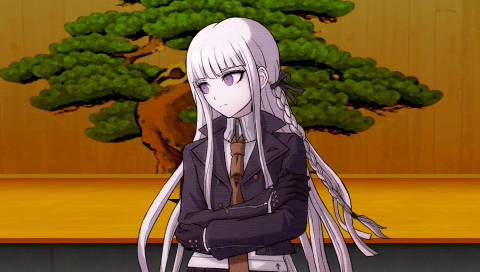 ...What do you plan to do?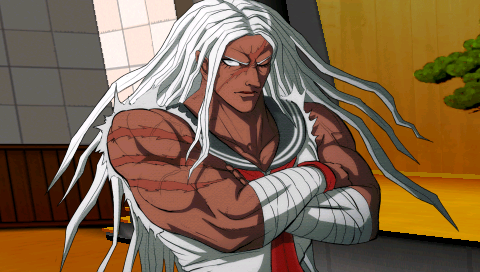 I will destroy the mastermind.

...Eh?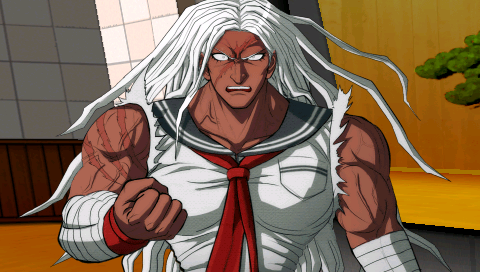 I will challenge him to a fight, and defeat him even if it means dying on each other's swords.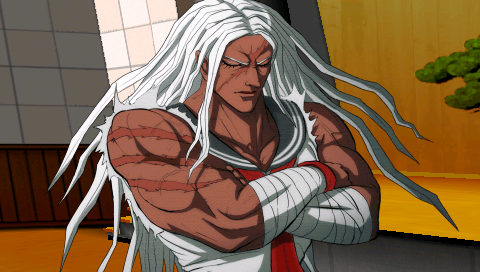 That is my way of taking responsibility...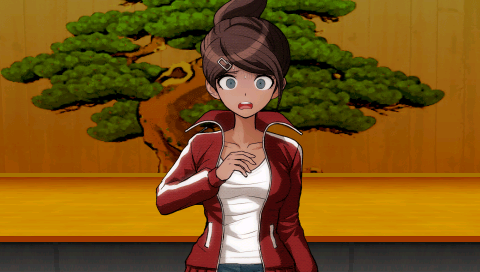 W...wait a second! Dying on each other's swords...!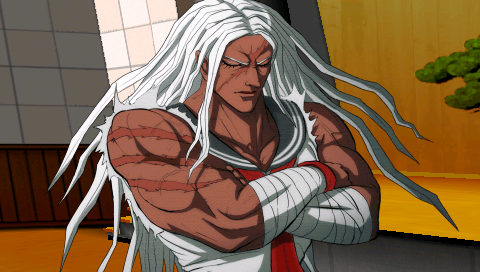 Asahina... I apologize for not confiding in you...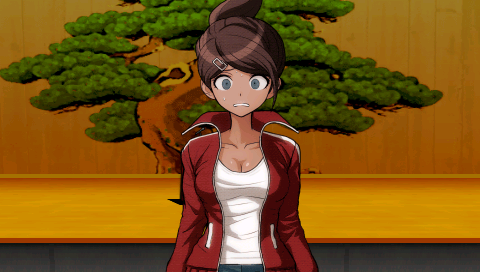 Eh...?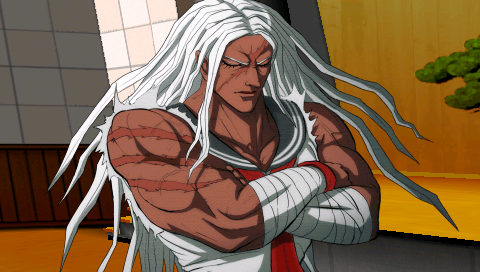 I thought about it many times... I wanted to tell you about it...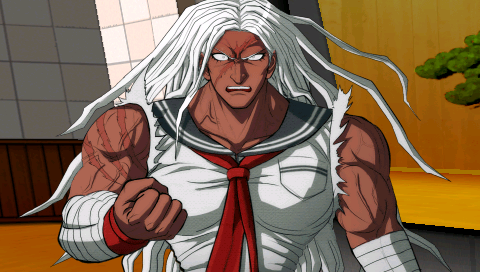 But I was afraid. I was afraid that if I confessed, you would scorn me...

S...Sakura-chan...!

I apologize...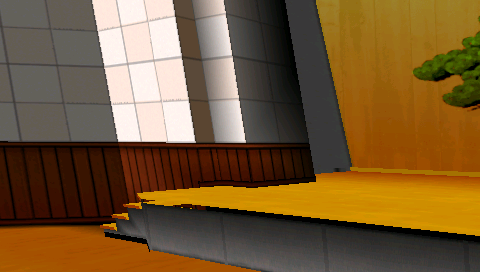 Oogami-san turned her back, and left the gymnasium without saying another word.

And then, almost at the same time...
*ding-dong-ding-dong*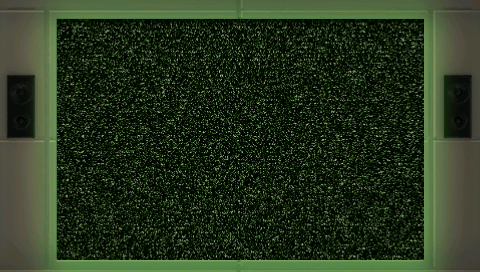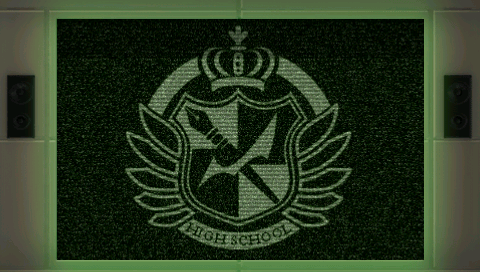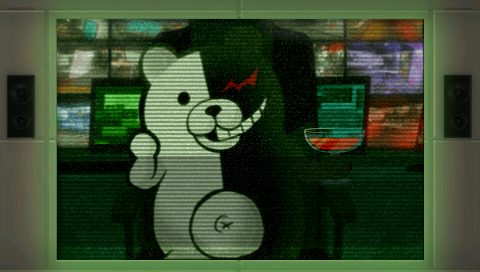 Eh... this is a school announcement. It is now 10pm.

"Night Time" begins now.

The cafeteria's doors will be locked shortly. You are forbidden to enter it.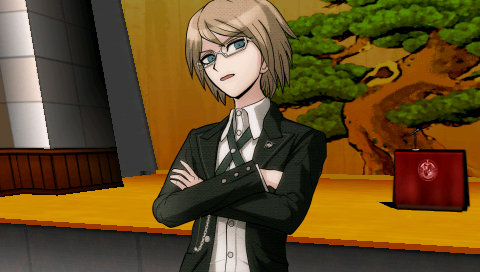 ...It's night time. We should get back to our rooms.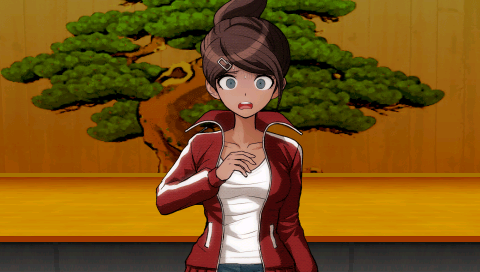 Wait a second! We didn't settle Sakura-chan's case yet...!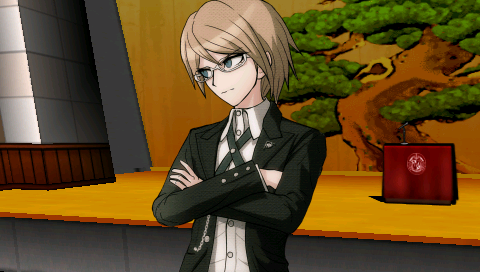 Yes, we did. She's our enemy. That's all there is to it.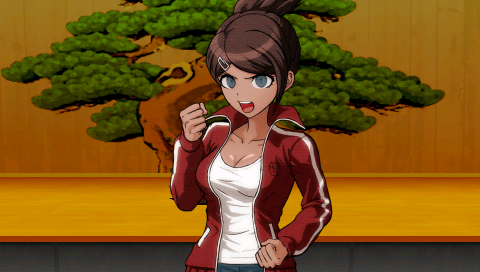 She's not! Sakura-chan isn't our enemy!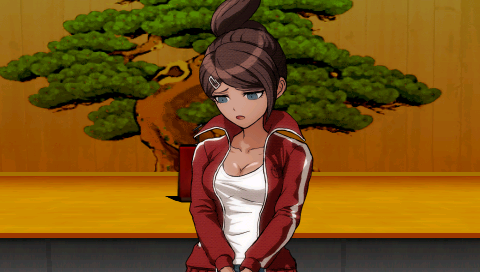 ............

W...why...?

Why... isn't anyone willing to believe in her...?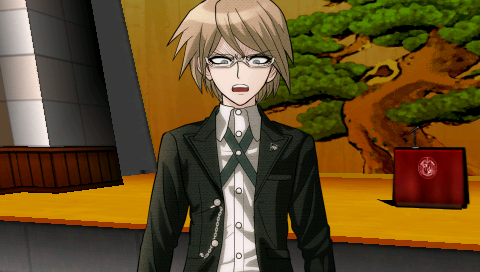 Let me turn this question around. What do you really know about her? Why are you so keen to believe in someone who held such a secret from you...?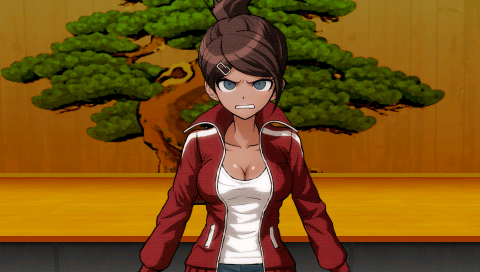 I...I...!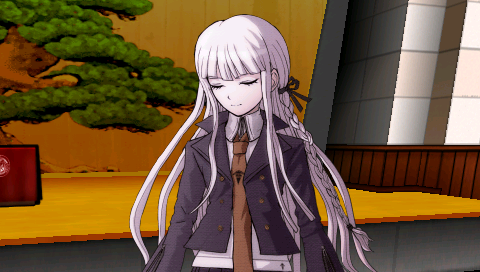 ...Asahina-san, let's end this for today. It's no good just standing here arguing...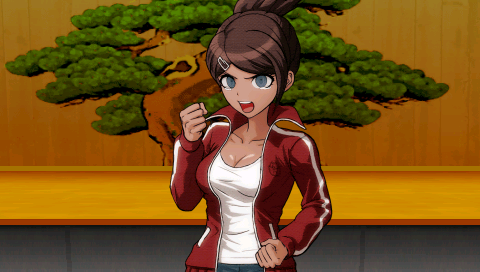 B...but...!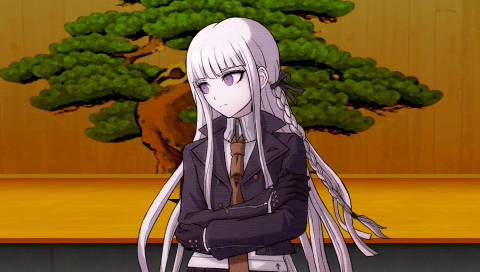 We'll continue tomorrow. Let's get some rest and clear our heads.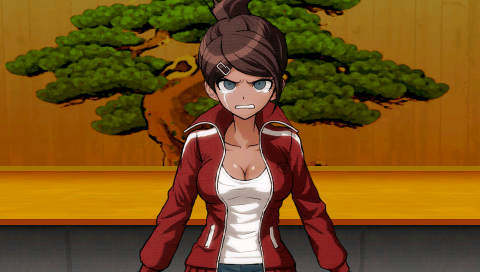 ............

It really was the worst...
The worst atmosphere possible...

And, unable to dispel that atmosphere, we went back without solving anything.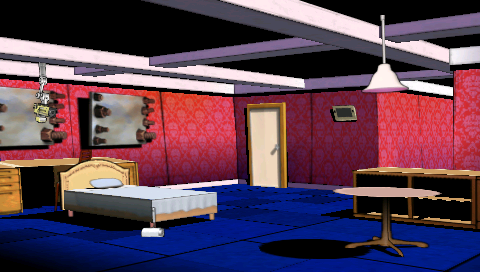 Oogami-san... was the mole...
Oogami-san... betrayed us...

............

Togami-san said Oogami-san is our enemy, but...
...I think that's wrong.

Oogami-san isn't our enemy. She's our friend, I'm sure of it!

But... what can I do...?
How can I get everyone else to trust her too?

How...?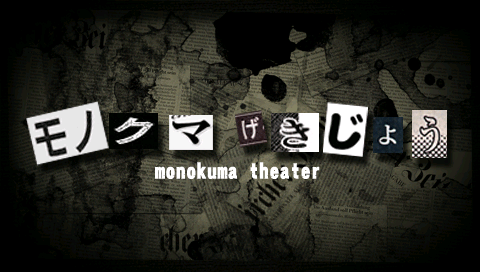 MONOBEAR THEATER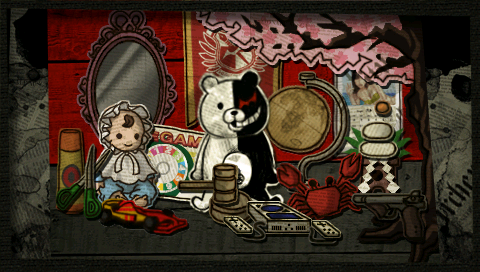 Everyone thinks at least once in their lifetime that they would like to start things over.

Even baseball players who play in the major league...

Even soccer players who play in Europe...

Even a young in-demand enka singer, confident in the strength of her throat...

Even an idol who, despite her splendid debut fell into obscurity and married a third-rate actor...

If you're human, you wanted to start life over at least once.

But I never have. That's because I'm a bear.