Part 79: Joke Update #2
Joke Update #2
A bunch of readers posted joke accusations at this point and one thing led to another...
----------
Waffleman_ posted:
Naegi

I don't trust ourselves.

----------
Stabbey_the_Clown posted:
It was Hifumi. A clear case of suicide.

----------
Ze Pollack posted:
I personally blame Taka. Only his influence from beyond the grave could explain how incredibly goddamn suspicious lil' miss supposed-to-have-a-good-poker-face is acting

----------
Zakrelo posted:
Its not fair if they don't let you select the real killer. Clearly, this was all set up by Alter Ego to get the creeps off their back.


: Huh...?

: Oh...
----------
AlphaKretin posted:
The game is clearly giving us a hint with where it defaults to. Makoto is obviously out of the question and Hifumi has just been absolved in the previous trial segment, so by process of elimination the culprit must be that picture of Sayaka, having come to life.

----------
Lacedaemonius posted:
I vote Byakuya, because he's annoying.

E: and also a dick. He's annoying and a dick.

EE: Oh and he's really haughty I should probably mention that. Like who the hell is he, thinking he's the hottest shit since sliced bread?

EEE: Also his glasses look stupid when he's constantly adjusting them.

EEEE: And he's nowhere near as smart as he thinks he is, just passing off or otherwise delegating all the deductions to Makoto.

----------
FoolyCharged posted:
It's clearly Jill. Every other character gets met with distrust when they claim they didn't do it, but everyone believed Jill the second she claimed it wasn't her. Surely the crazy serial killer wouldn't lie would they?

I mean the only other alternative is that there's been someone sucking the murderers dick this whole time and going "Oh, this murderer is so clever, we shall never figure out their dastardly plan!"

----------
Orange Fluffy Sheep posted:
It was Princess Piggles, I mean, she's no angel.

Well she is, but she's also a demon.

alcharagia posted:
Well you might as well say a witch did it at that point. *ahaha.wav*

Stabbey_the_Clown posted:
I refuse! There's no such thing as witches. Say it with me in red: "There's no such thing as witches!"

EponymousMrYar posted:
If there are no witches, there is nothing to balance the scales then. Which means the only thing that could do it in this witchless world is a Duck!

Curse those murderous mallards

Blastinus posted:
It was FPzero. Abnormality led him to purchase this game.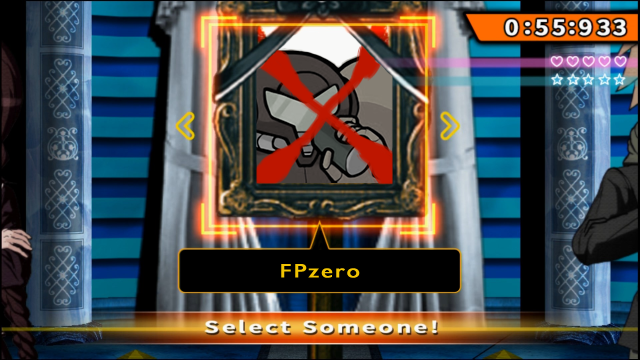 : Ah yes, surely this must be the answer!

: Wait, I---

: ...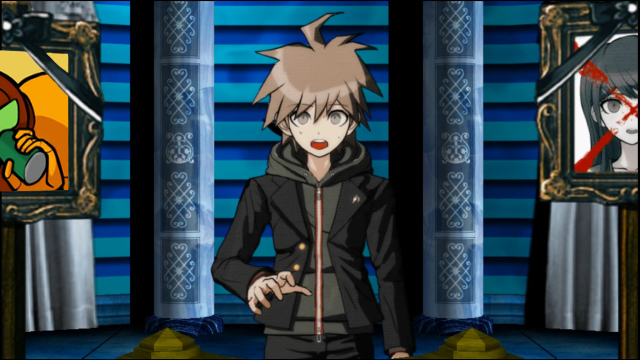 : ...Huh?

: ...Well, this is awkward.

: ...

: ...

: ...

: ...

: ...

: ...

: ...

: Puhuhuhu...!
Hobgoblin2099 posted:
I'm rather concerned that the LPer is listed as a deceased student.