Part 89: Chapter 4 Daily Life, Part 5

: I apologize in advance for the shortness of this update. It really should have been part of last update but I thought that one had gone on long enough. Unfortunately, this update is also too disconnected from the events of the next one so it just exists as a tiny update between two larger ones. Chapter 4 has not been very friendly in terms of choosing where to split updates.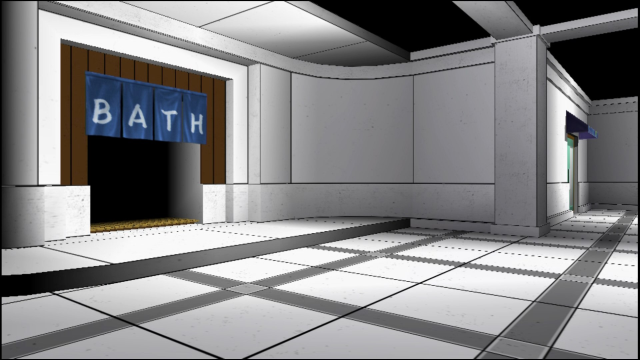 As we left the dressing room, someone was there waiting for us...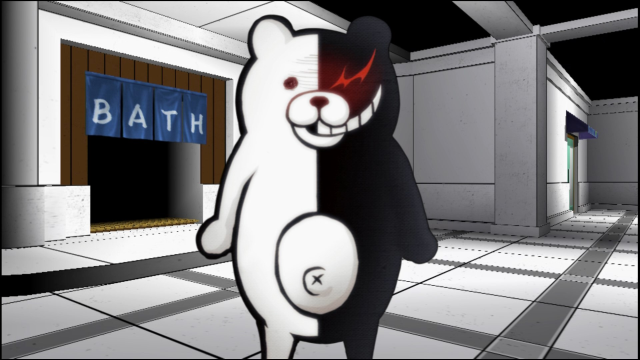 : My heart is pound-pound-pounding away...

: It's pounding...with anger!

: Y-You're not still mad about that whole "breaking into the headmaster's room" thing, are you...?

: Oh, that little matter doesn't matter even a little. And I'm a little jealous of you guys enjoying an indecent mixed bath, but that doesn't matter, either.

: It's building... I feel it building...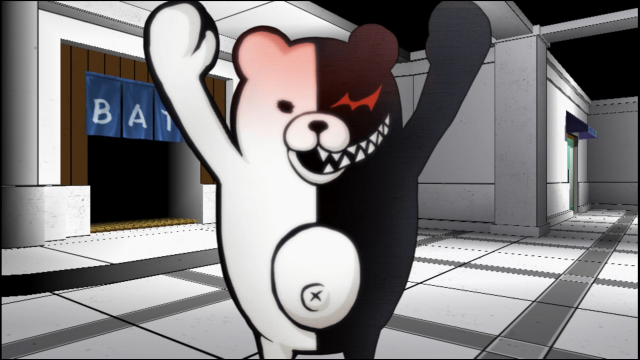 : My head's about to boil over with rage!

: D-Don't get so angry. Here, let me help center your chakra...

: Etch this on the walls of your brain, okay?
When you do something to me, I do it right back
...

: An eye for an eye, a fang for a fang... *leaves*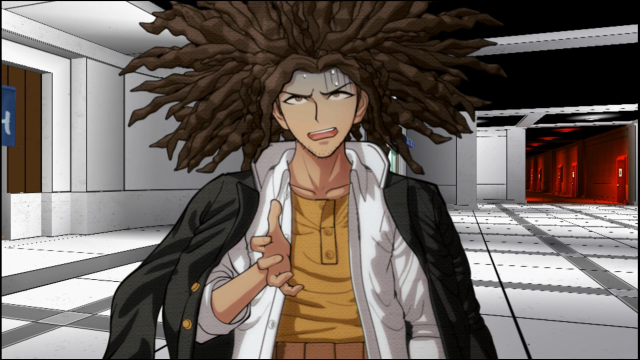 : Fang for a...fang?

: B-Be careful! He just chanted the incantation of devastation!

: No... It's just a saying.

: Oh, I see...

: But what's he talking about?

: ...

*Ding dong, bing bong*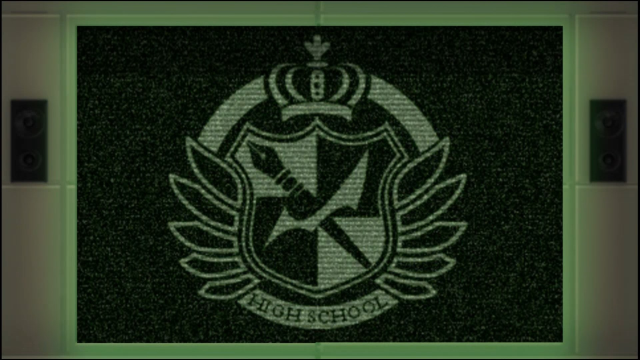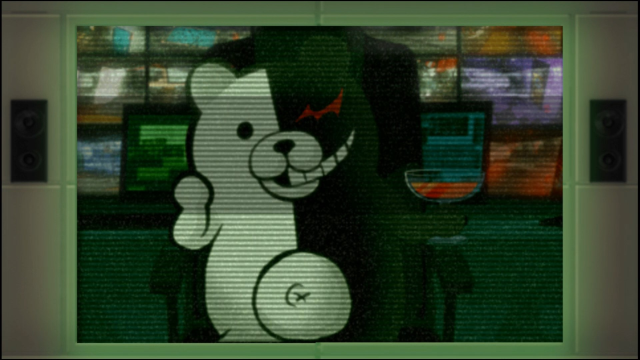 : Mm, ahem, this is a school announcement. It is now 10 p.m. As such, it is officially
nighttime
. Soon the doors to the dining hall will be locked, and entry at that point is strictly prohibited. Okay then...sweet dreams, everyone! Good night, sleep tight, don't let the bed bugs bite...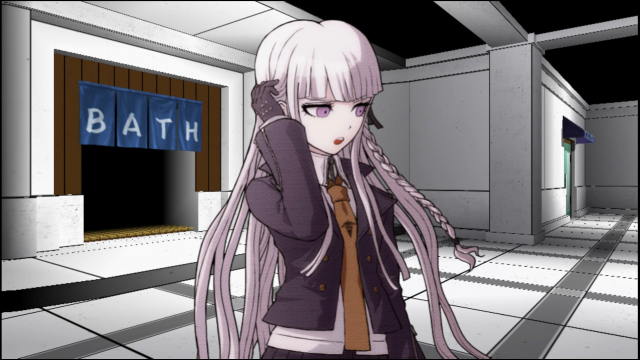 : So, it's nighttime. What does everyone want to do? Celeste was the one who suggested our nighttime rule, but she's gone now...

: I think we should still avoid being out at nighttime. I know it'll make me feel better that way...

: I agree.

: Very well then. In that case, time for bed.

♪
Music fades out.
♪
So everyone headed back to their rooms. Monokuma's parting words left me feeling anxious the rest of the night.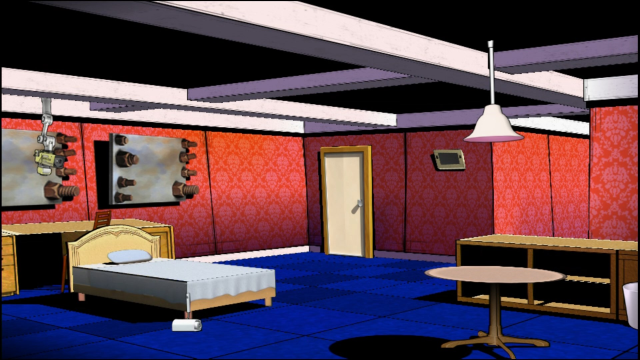 Once I was back in my room, I got lost in thought. What we'd learned from Alter Ego kept on spinning around and around in my mind. The administrators of Hope's Peak had planned all of this... They did it because of "The Tragedy" which had happened a year before. And apparently the headmaster is the one behind it all--the mastermind. All these mysteries make me worried. But I still have to try and unravel them, bit by bit. I'm sure the road will be long, and tough, but I don't have any other choice.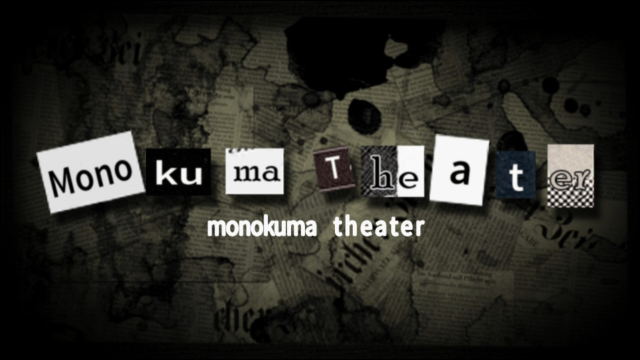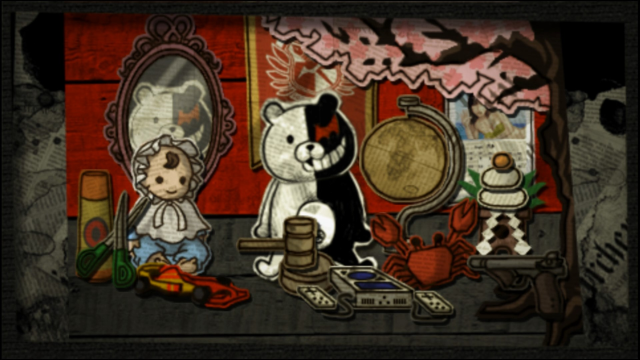 : Let's talk a bit about where I was at before I became a bear. At first, I was at a total loss. I just had no idea what I should become! A lady in our tech support department suggested I try being a shrimp. She was like, "Oh, the company's been trying to push for this forever! It's a really incredible offer!" But as she laid out all the details, it turned out it wasn't a tiger prawn like I'd hoped, but a little popcorn shrimp! That's totally tiny! I would've been the world's smallest mascot! I like EATING shrimp, I didn't wanna be one myself! Plus someone might come along and step on me... So then the lady totally started laughing at me! She was like, "You think we can do a tiger prawn on *our* budget?" So ultimately, I decided to become a bear instead. And that's the secret origin story of Monokuma...