Part 119: My Friends and I, We've Cracked the Code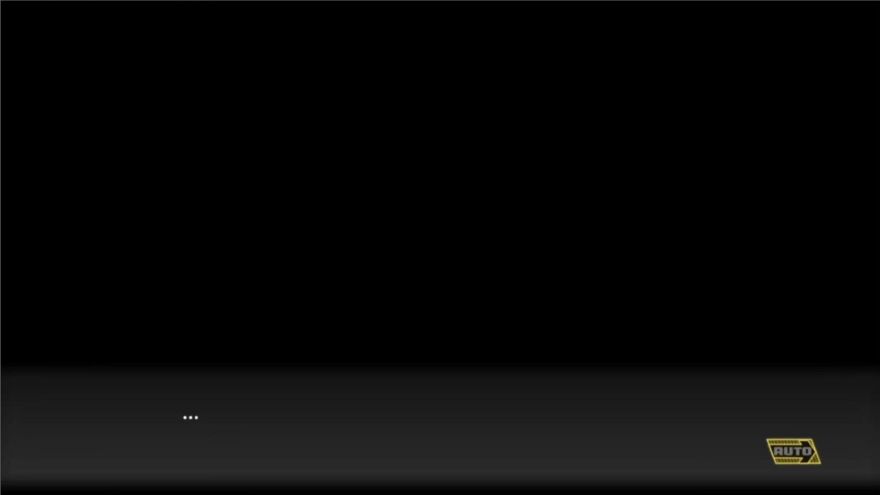 Ah...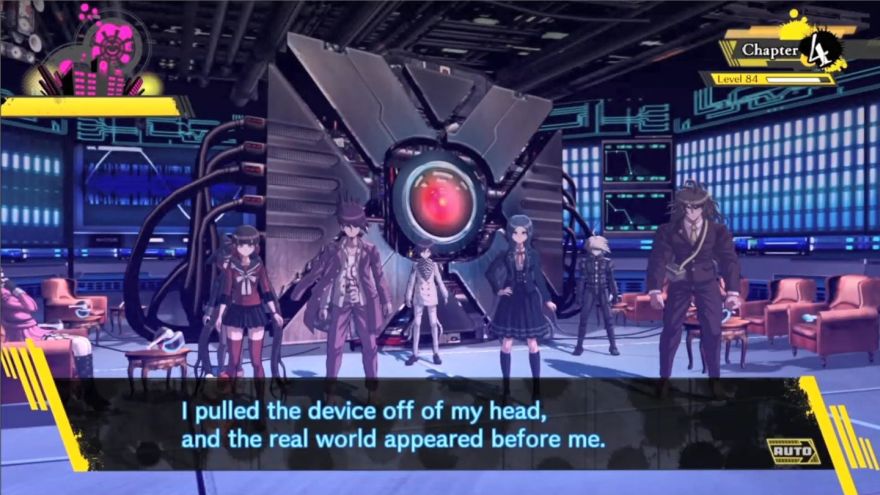 MUSIC: Despair Searching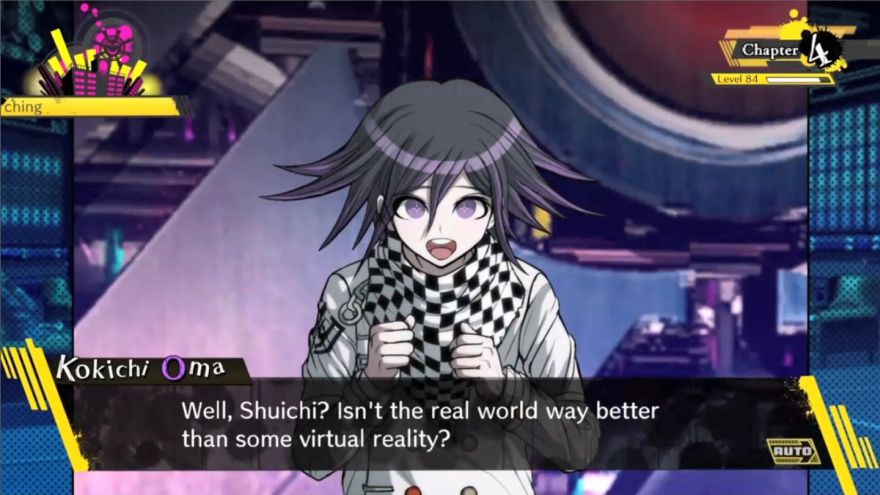 Anywaaay, I felt so lonely without you around. Apologize for making me feel unloved.

...Hey. There's something I wanted to ask you.

Hm? I tooootally didn't draw anything on your tummy while you were logged in, okay?

...What?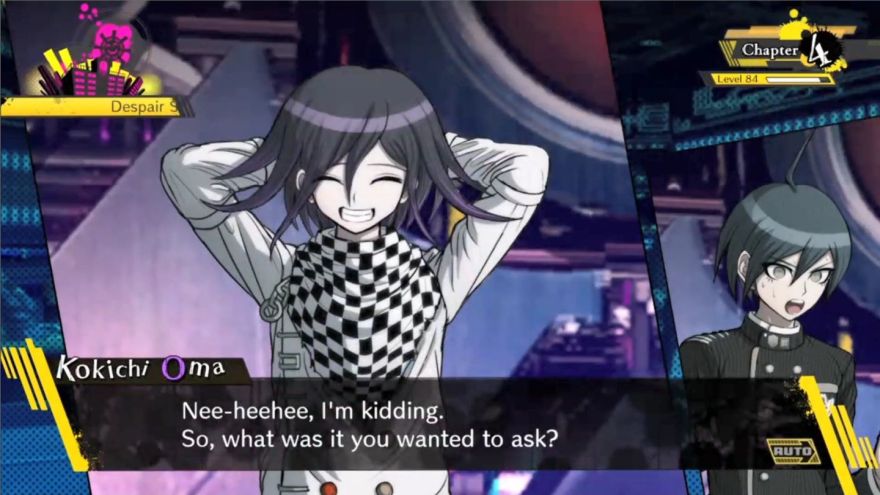 ...You planned to meet Miu on the roof, right? Did you end up meeting her?

...

Ooohh, so you know about that, Shuichi. Impressive, Mister
Ultimate Detective
.

Then, I'll tell you what happened.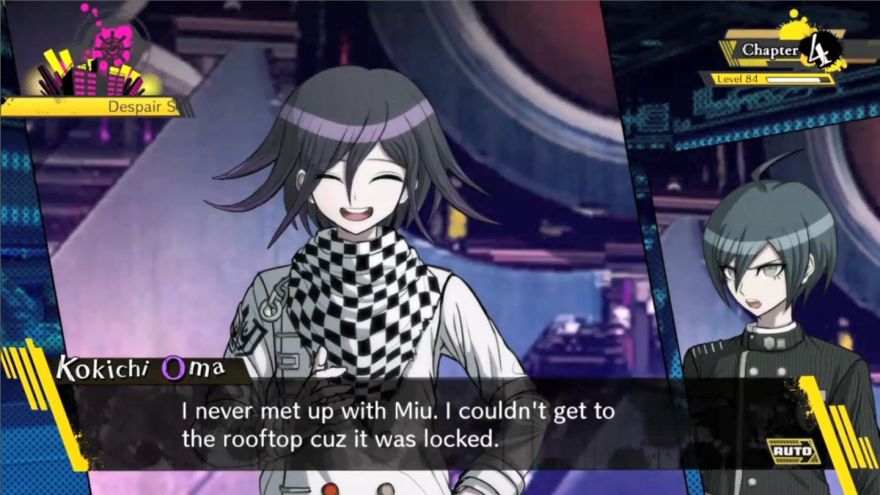 Locked?
After, I gave up and went back to the salon to search for the
secret of the outside world
.

...Is that true, Kokichi?

Hm? Are you doubting me?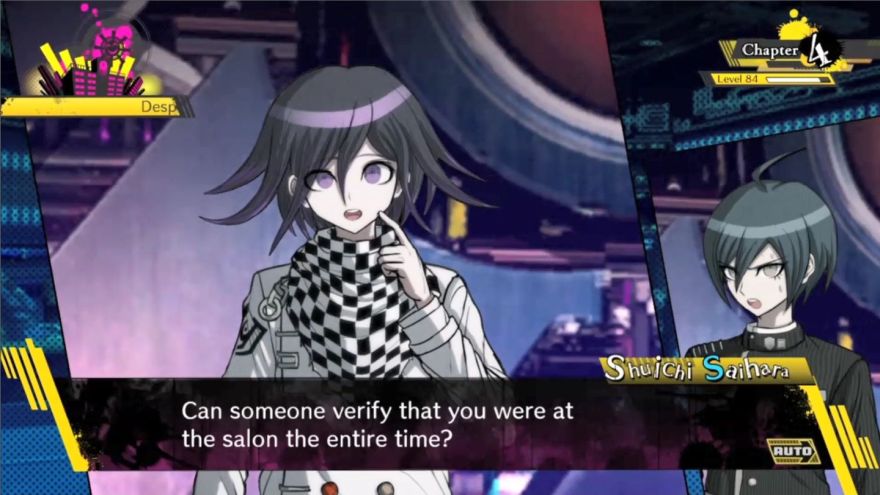 Did you meet anyone there?

No, I don't have a witness...

But, you can also say there's *no* witness who can prove I *wasn't* there!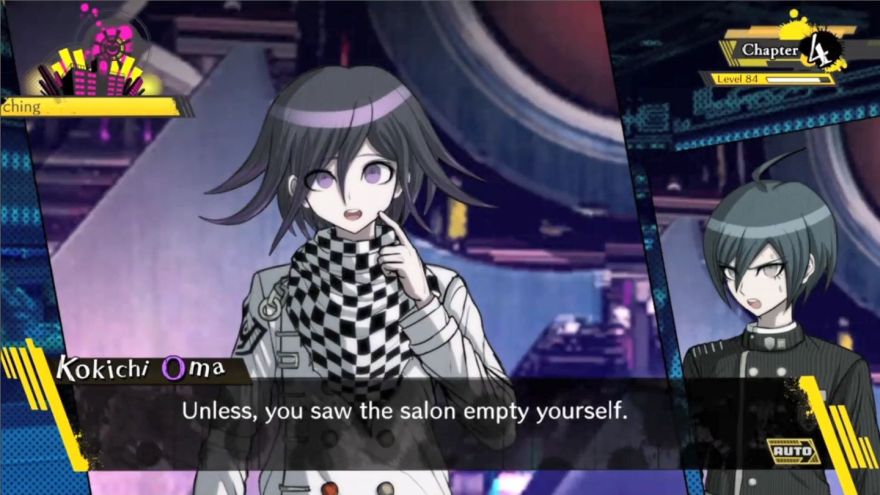 ...

Well, it's up to you whether you wanna believe me or not...

But you shouldn't doubt me like that! We're partners!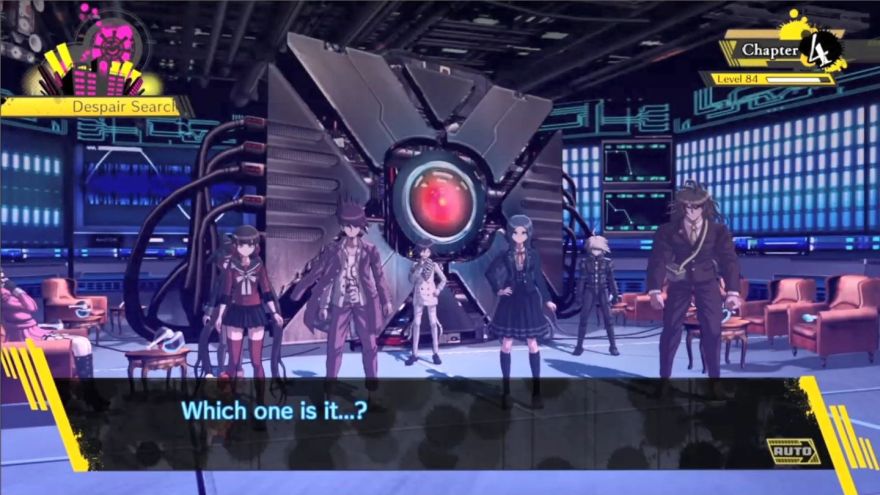 Did Kokichi meet with Miu or not? Is he lying or telling the truth...? Which is it...?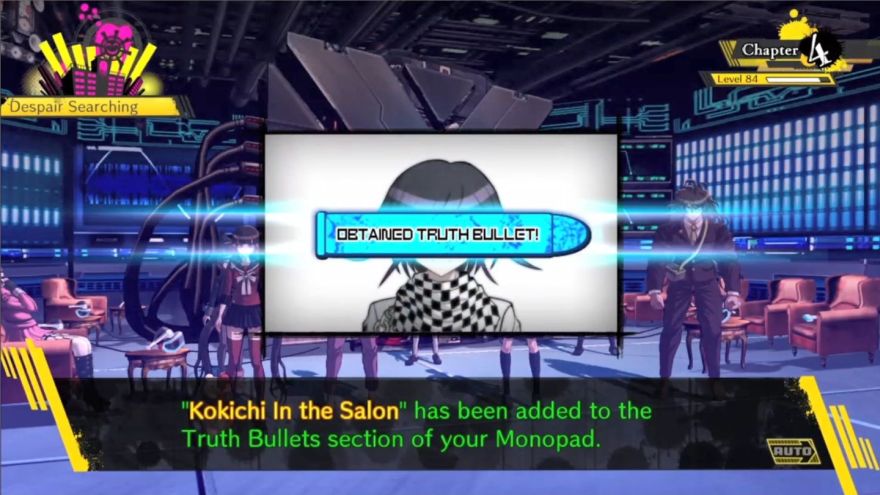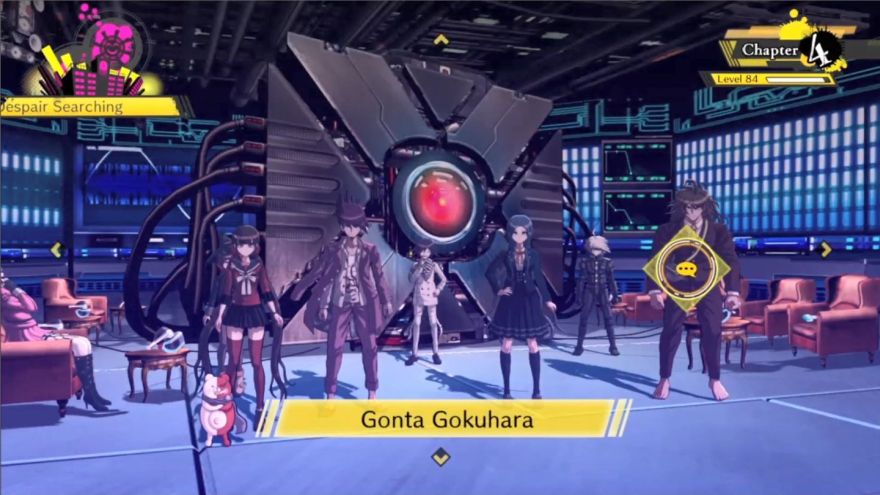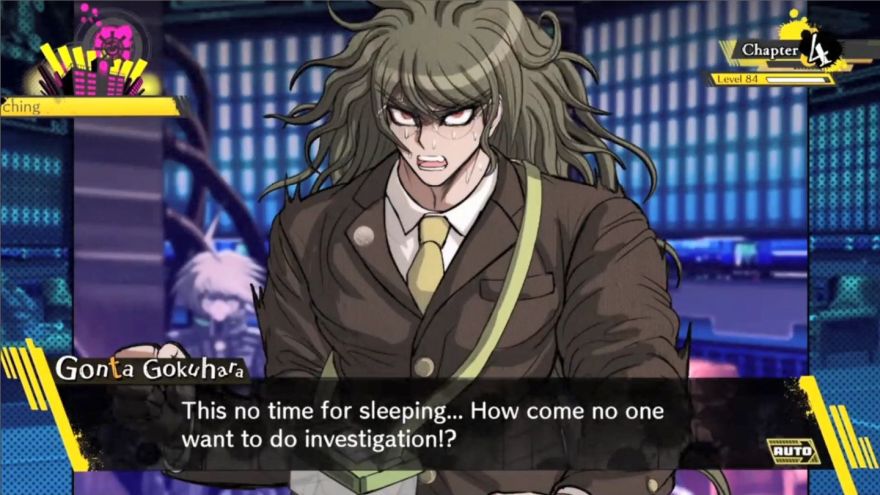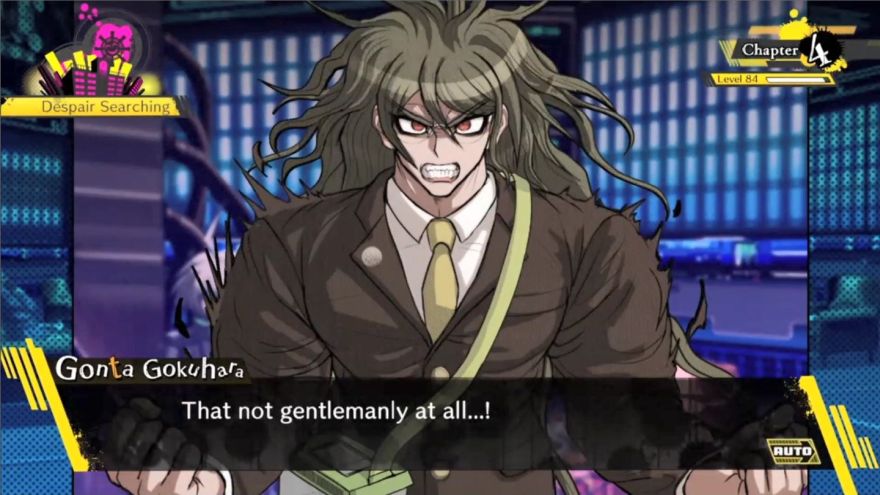 I wasn't sleeping...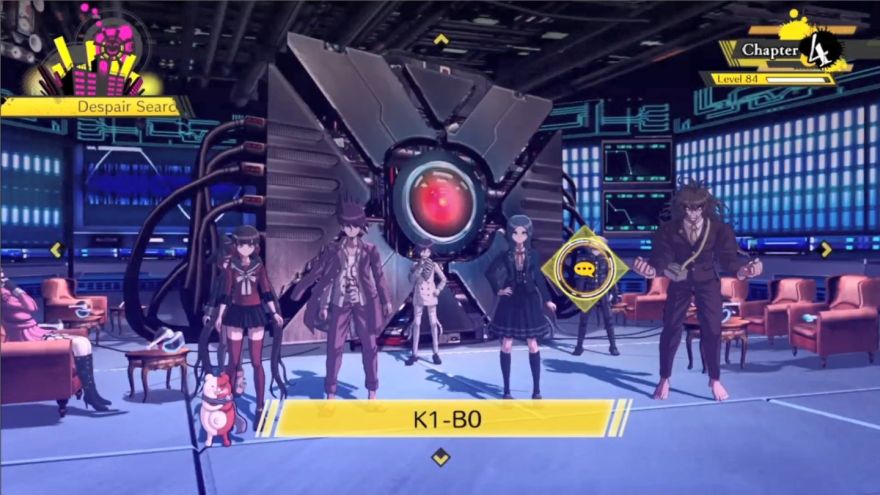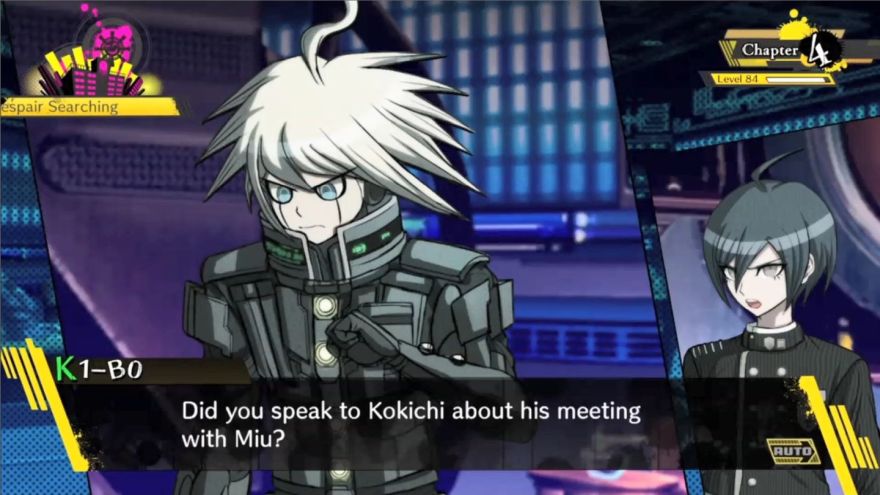 He said he didn't meet with Miu. He claimed the rooftop was locked, so he couldn't enter.

I see... But this is Kokichi we're talking about. He could very well be lying.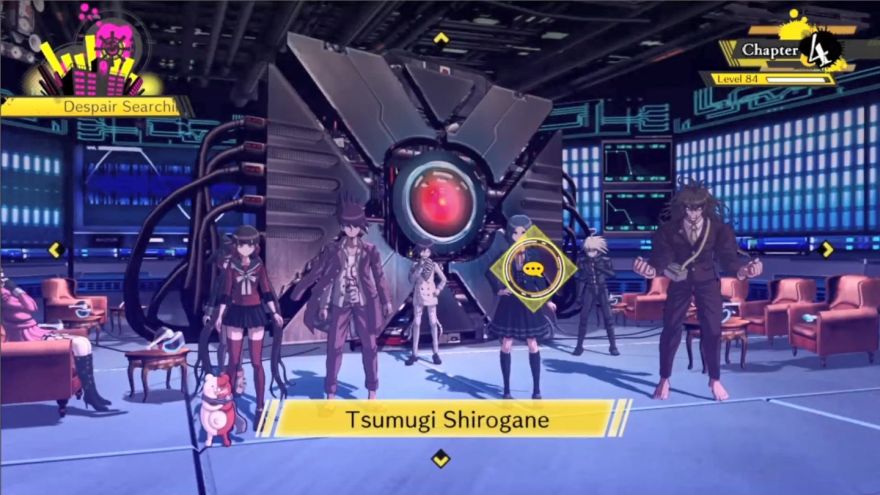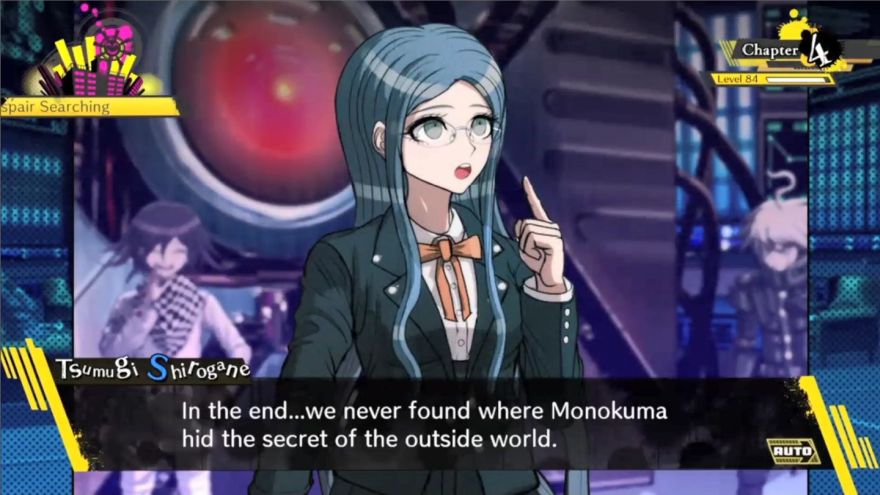 It seems like it wasn't in the chapel either. But more importantly, we need to do something about Miu's case.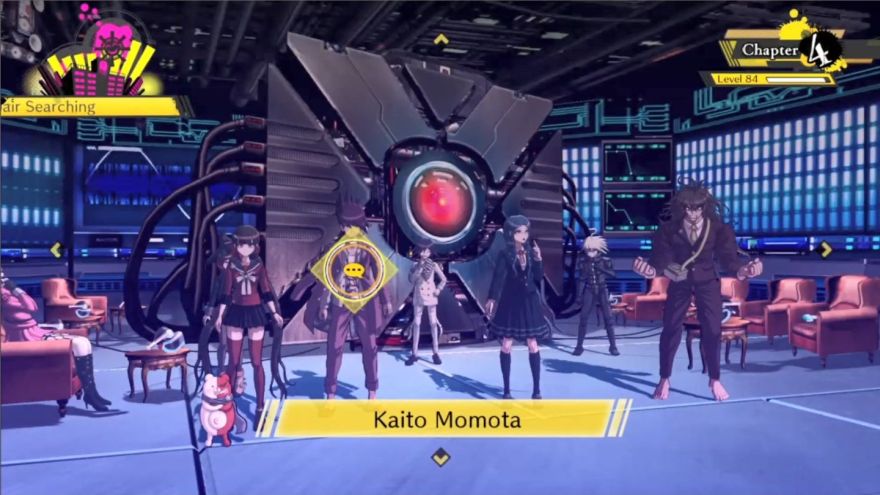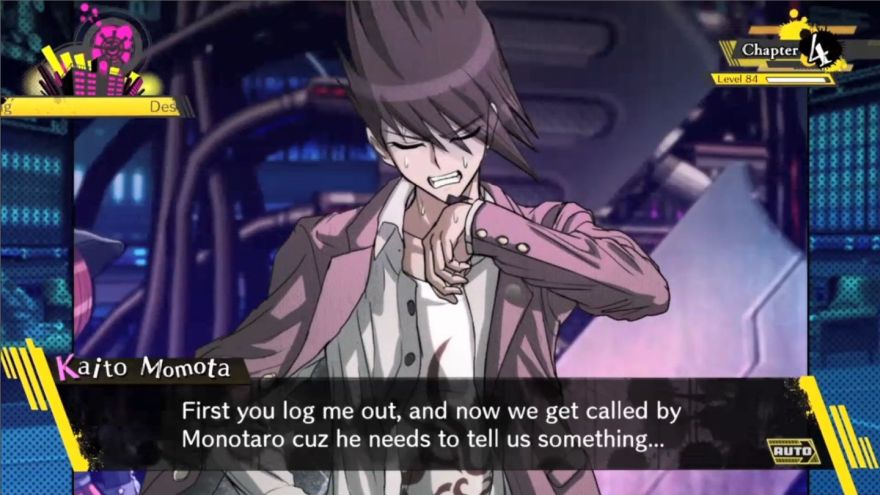 I wasn't able to finish investigating Miu's avatar again...

What are we gonna do!? I can't clear my name like this!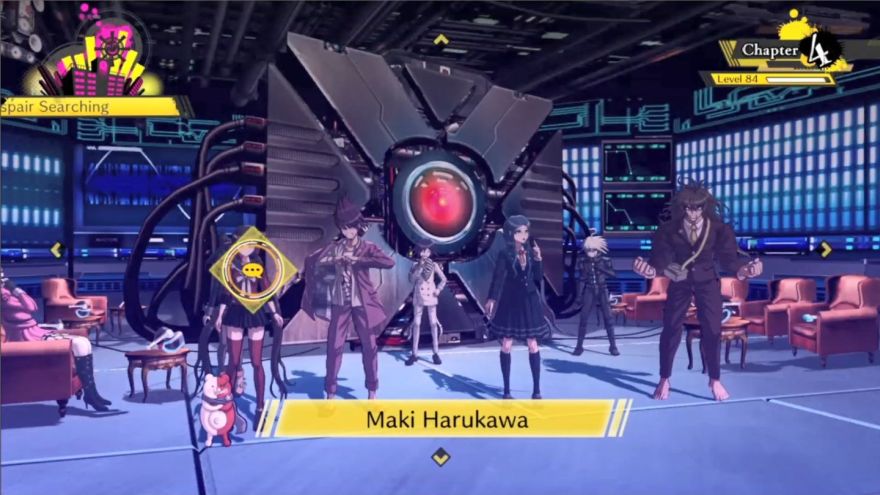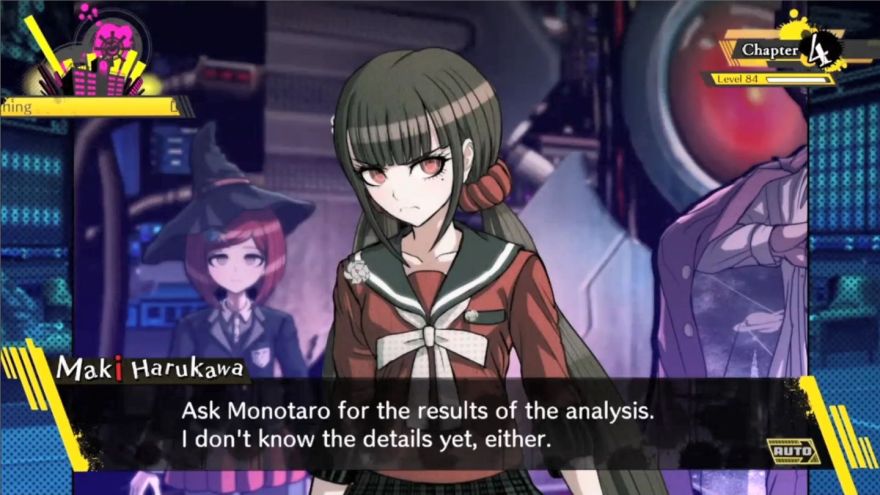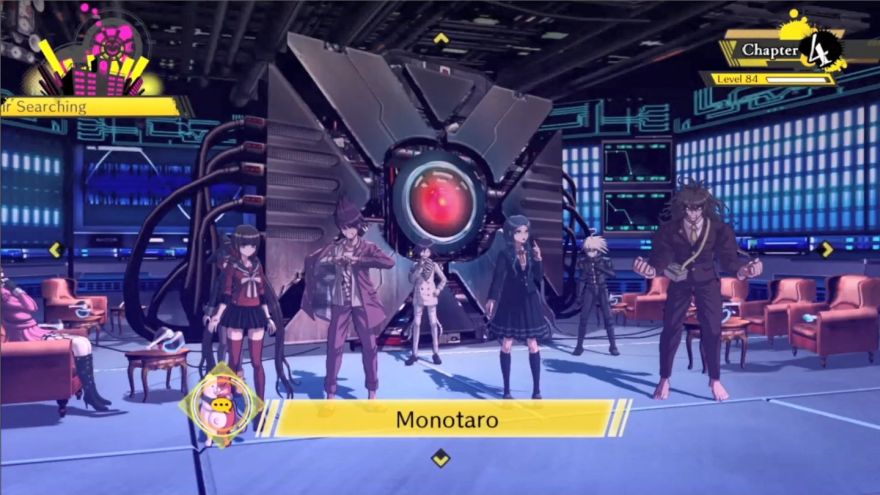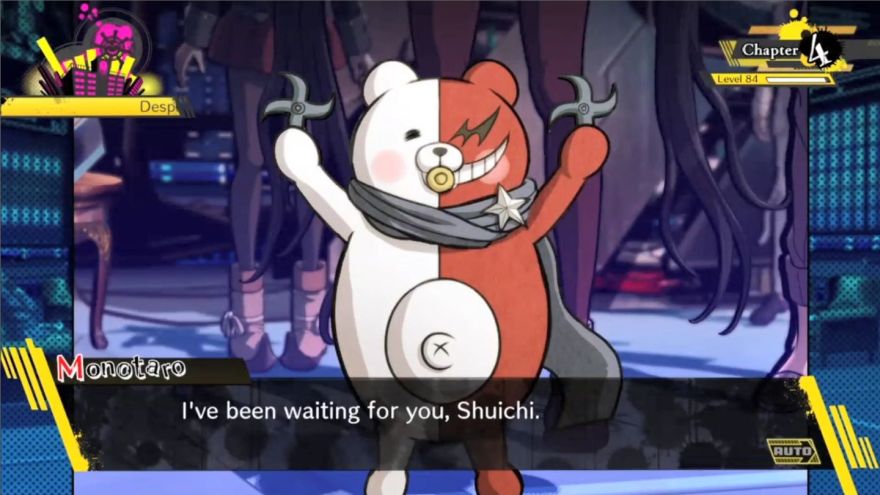 I'm sure Maki already told you, but I finally finished analyzing the program.

I'm starting to put together a lot of important facts, so here they are!
He really is trying to be our friend... A little bit, at least.
MUSIC: Living in a Lazy Parallel World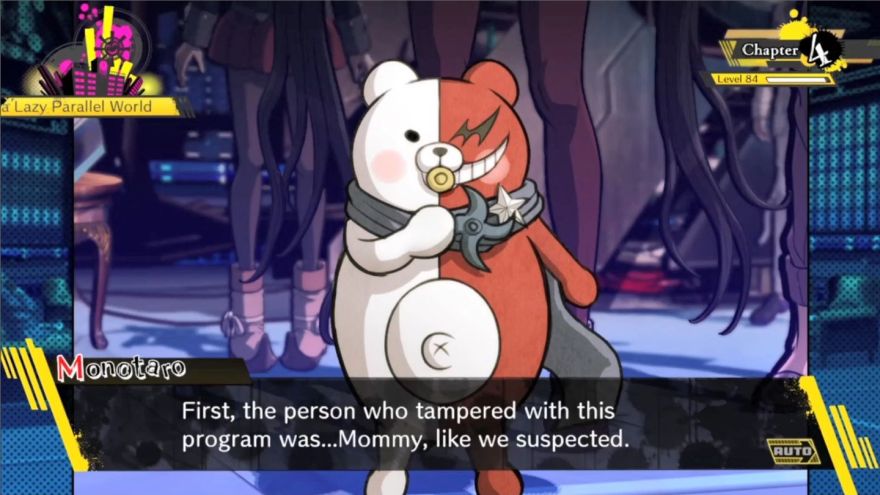 Mommy has an eccentric way of writing her code, so I knew it was her right away.

I guess her personality wasn't the only eccentric thing about her.

So, what did she tamper with?

A few things...but I'll share the first one with you.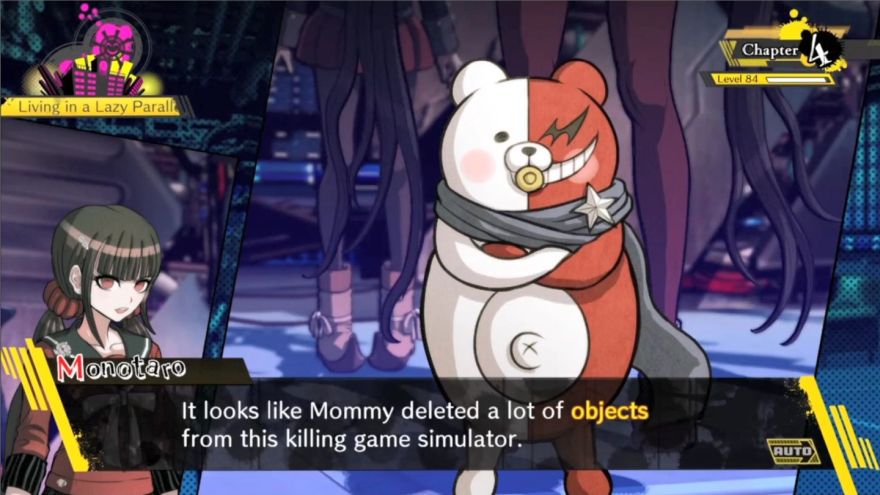 She said that she deleted anything that could be used as a weapon. But in that case, why is there a hammer?

That's true, only the hammer was left. But why was it left, hm?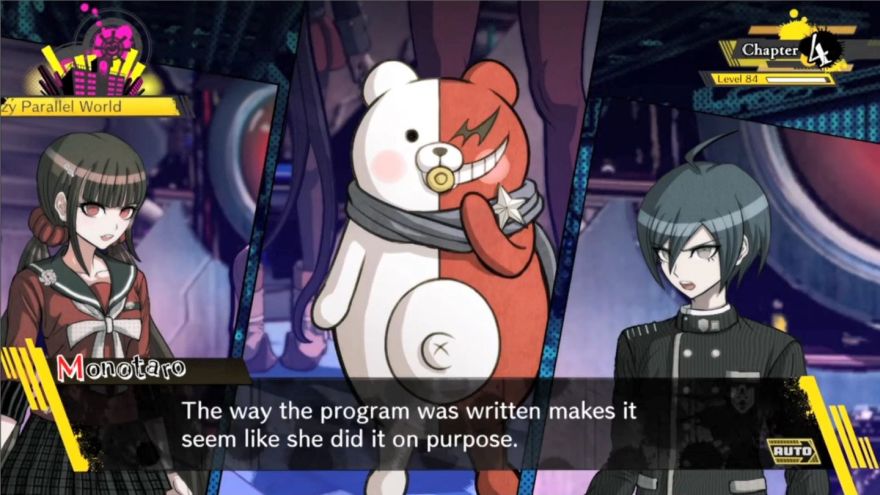 On purpose...

Did she *add* anything? We found a cell phone in the Virtual World...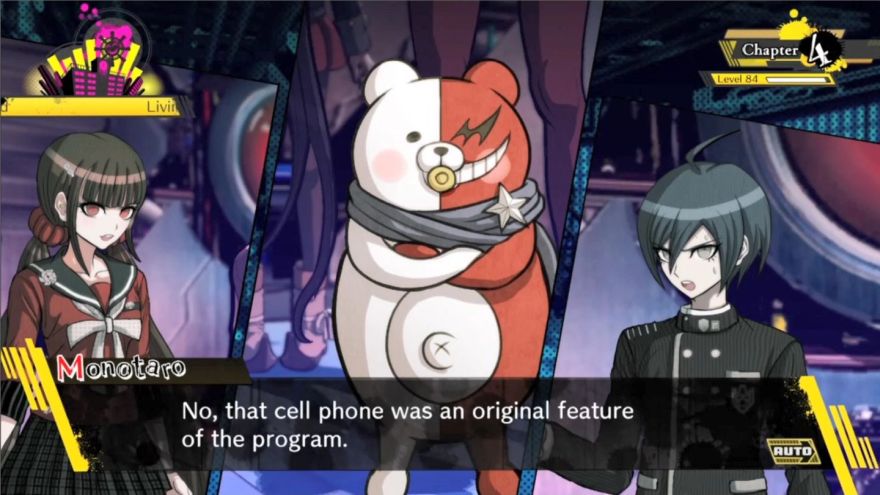 That implies Miu hid that fact from us. Which means...

All Mommy added were the two maps. The rest was already part of the program.

By the way, while we're talking about objects, I wanted to ask you something... We used the signboard to cross the river, but could we have used something else as a bridge?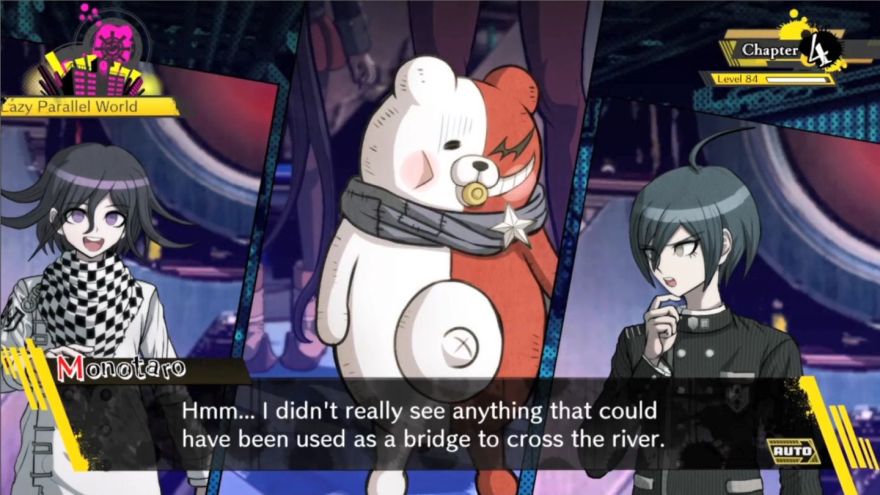 So only that signboard could have been used as a bridge.

So, what's the next thing she tampered with?

Well, it looks like she also tampered with certain parameters of the program.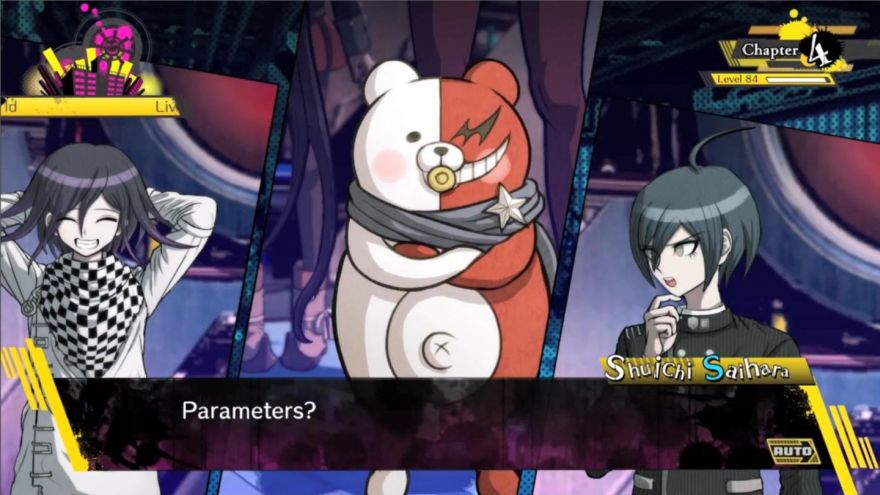 Everything in that program is categorized as either a "
human
" or a "
non-human object
." Of course, everyone's avatar was assigned the "
human
" parameter...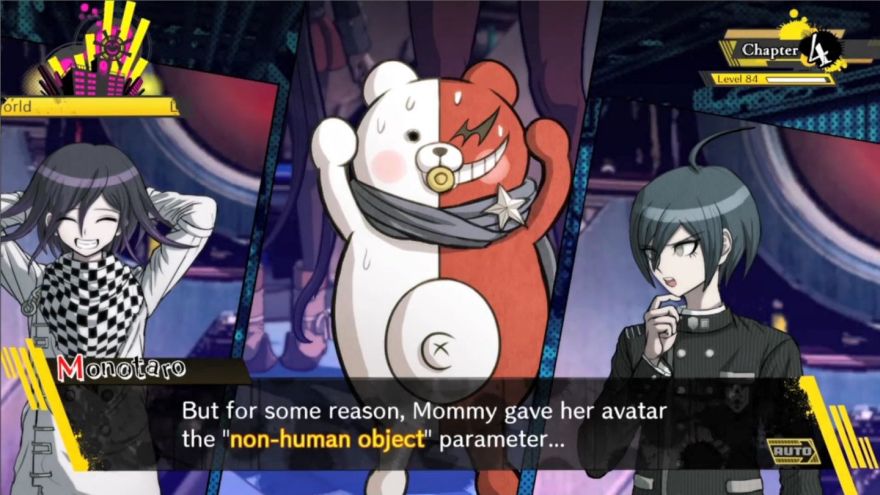 And what happens when you become an
object
?

Well, the difference is only for identification purposes, so it probably didn't affect anything.

But if it didn't affect anything, then why would she have gone out of her way to do that?

Perhaps that has something to do with the next thing she tampered with.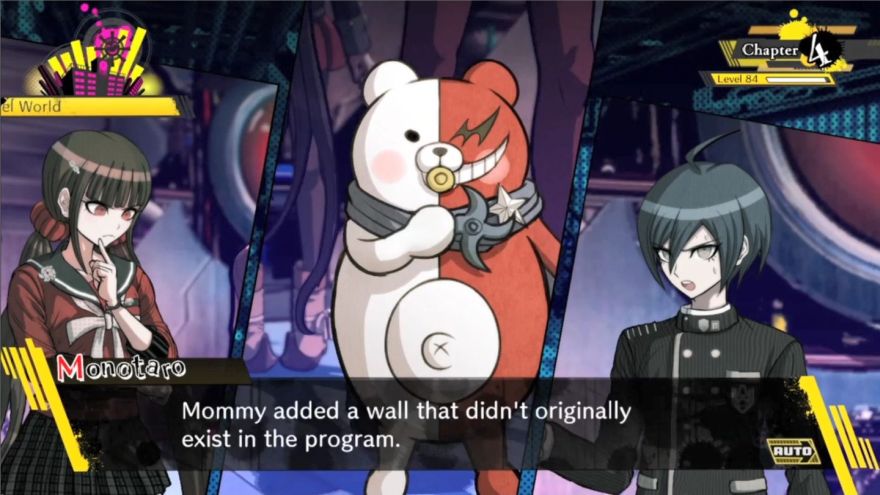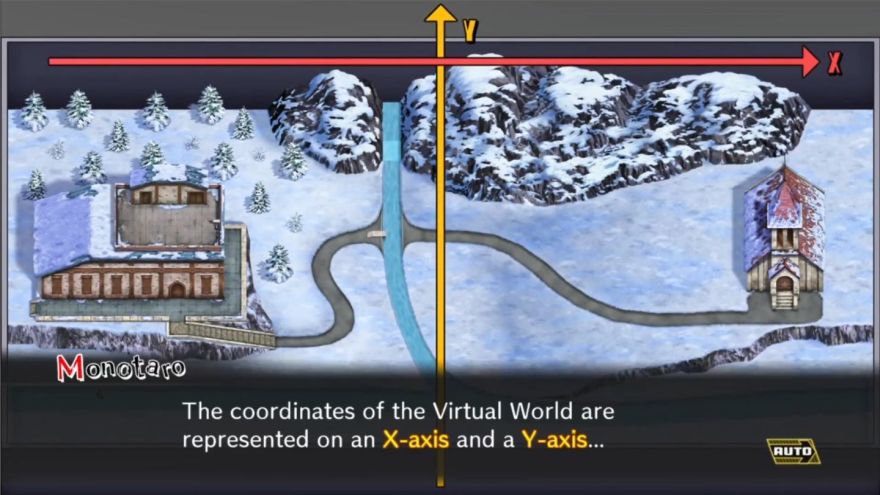 MONOTARO: ...and it seems Mommy added a wall that runs the length of the Y-axis.
SHUICHI: She created an additional wall?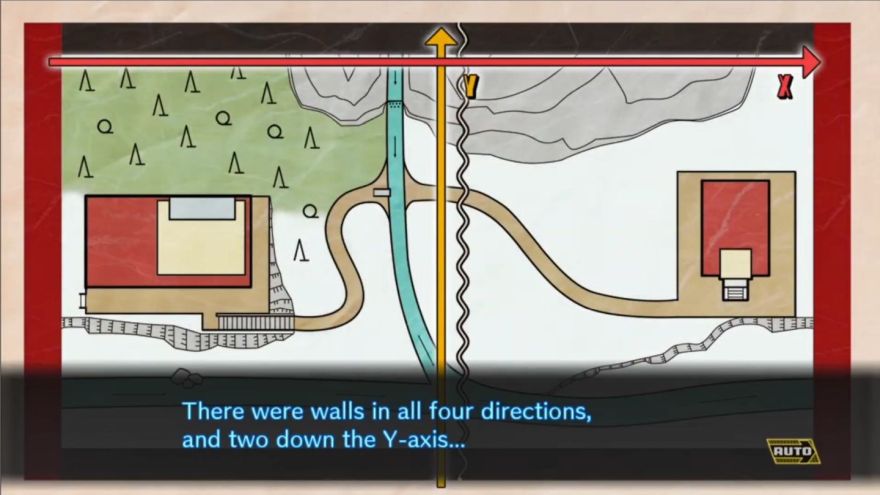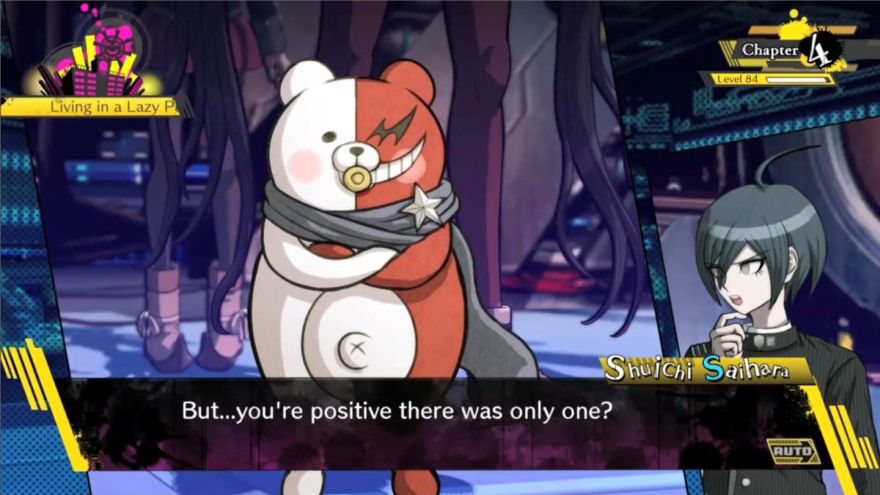 Yep, it's definitely the only one.

What does that mean?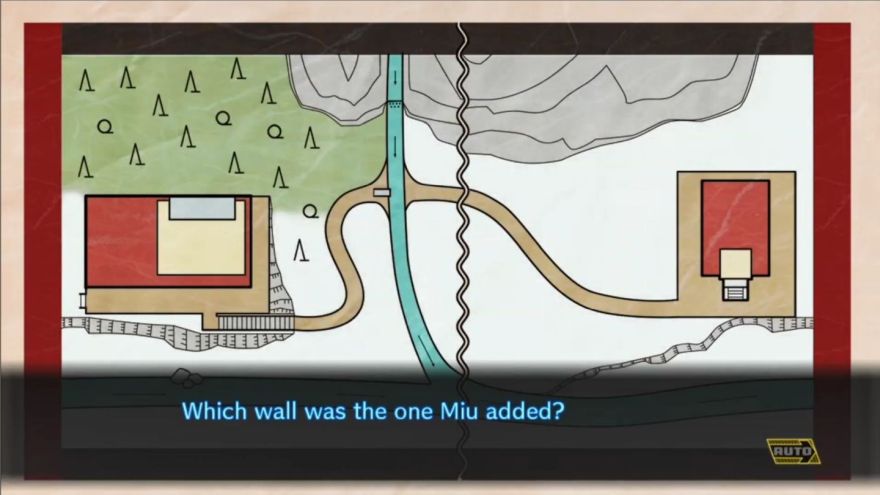 What was the world like originally? Miu said there wasn't anything past the wall. Was that another lie...?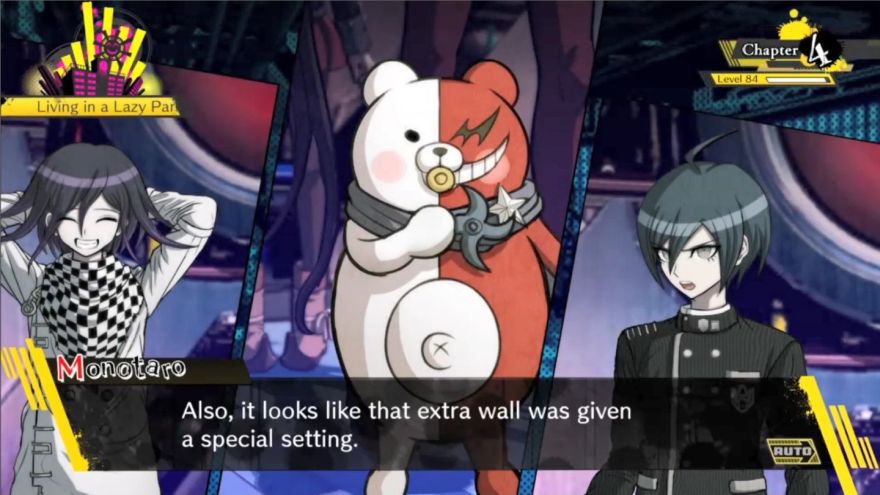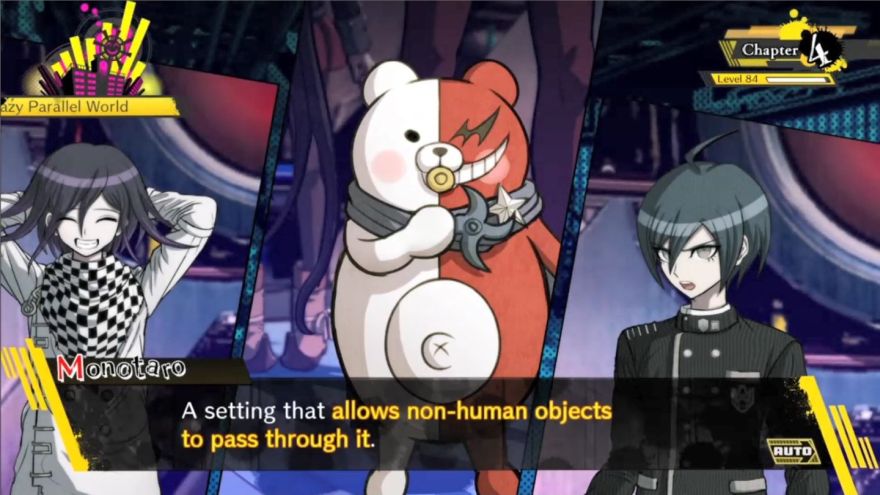 It allows objects through?

I see...that's very interesting.

So, are those all the things she tampered with?

Oh, there's one more thing.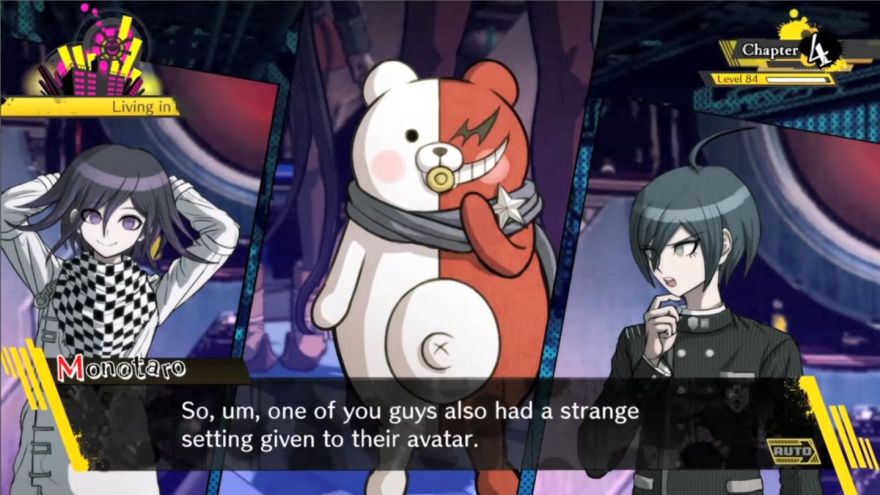 A "strange setting"?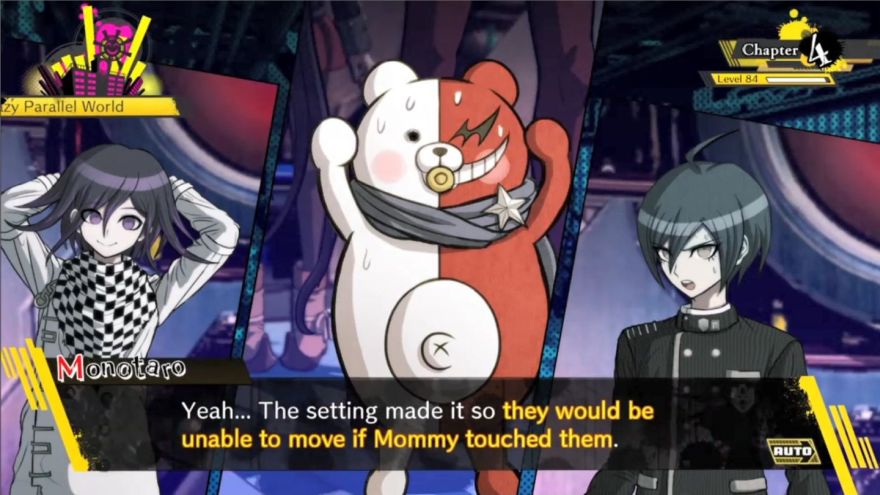 So...if Miu touched them, their avatar would be paralyzed?

Who was it?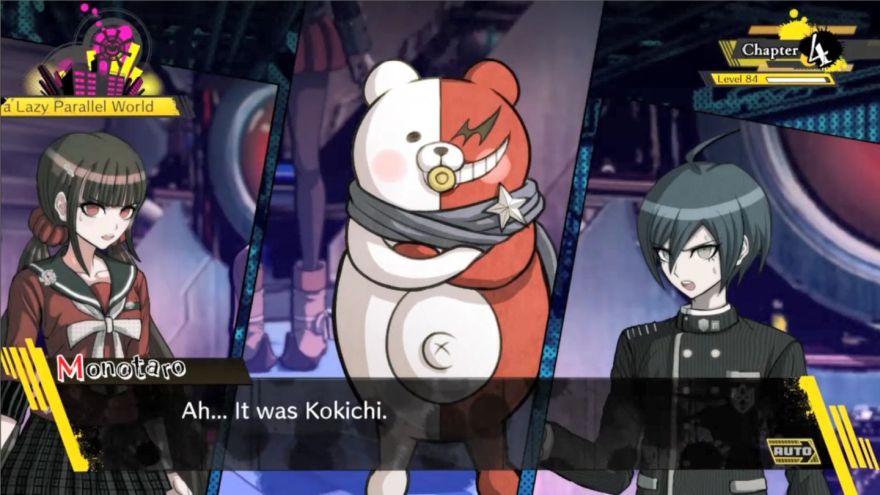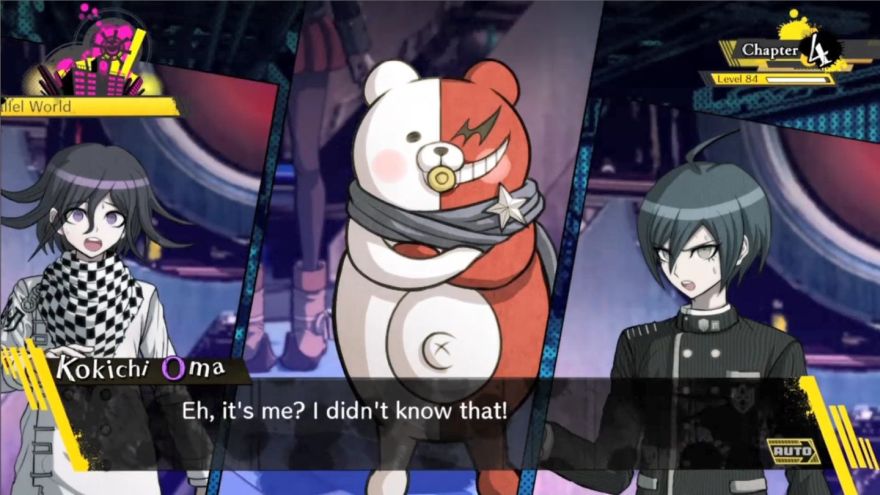 Well, duh, I wouldn't know! I never touched Miu in that world. I see, I see. I didn't even notice.

...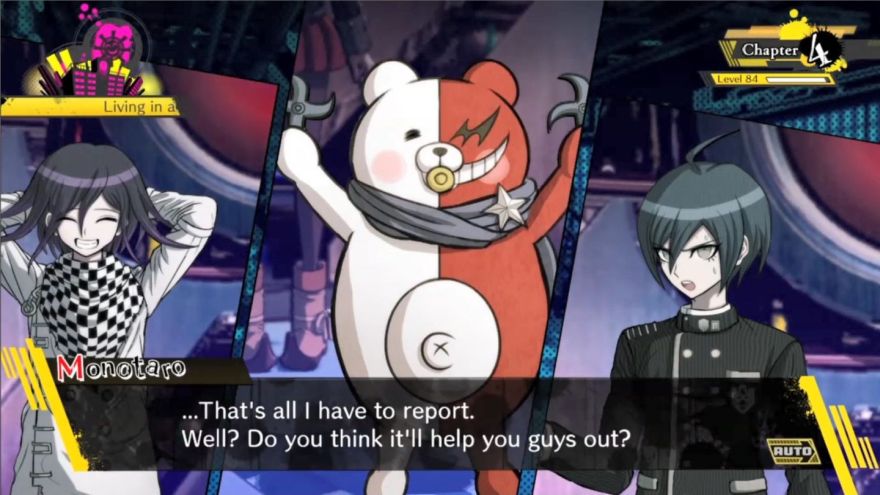 That helps a lot. ...Thanks.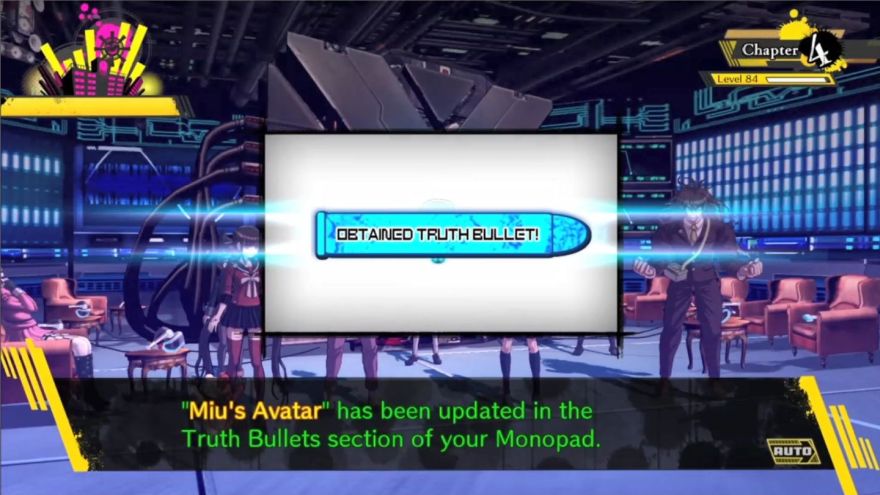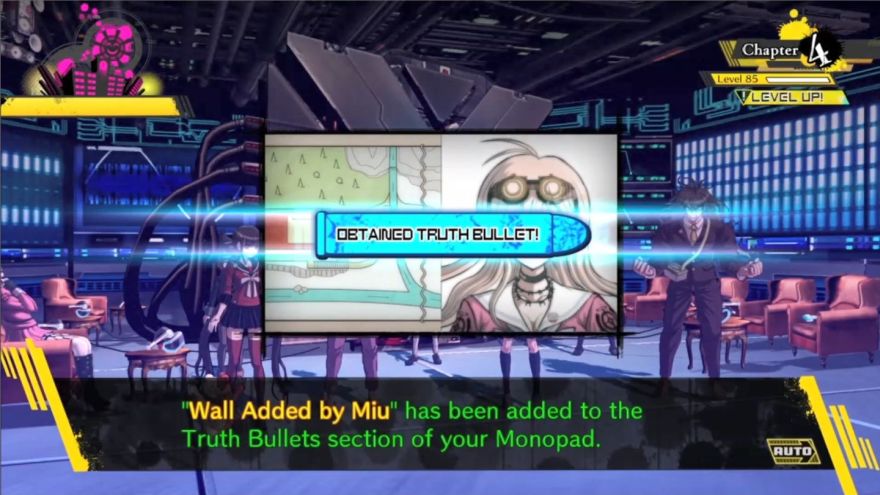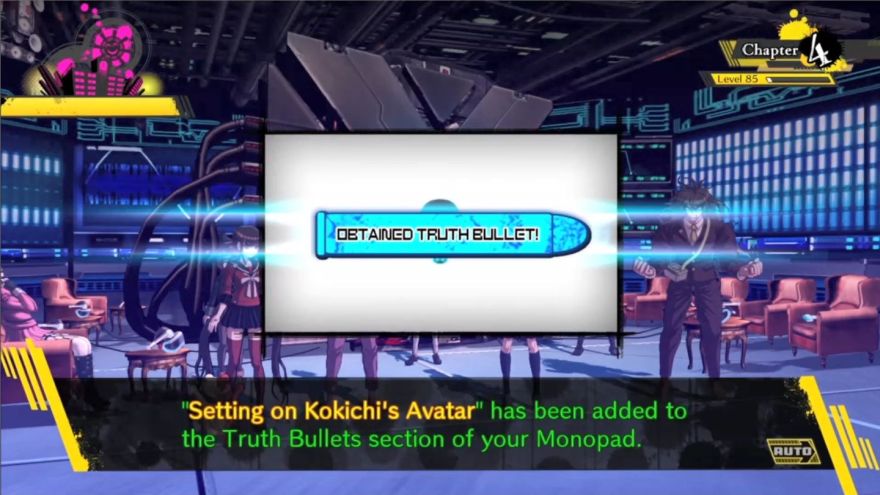 MUSIC: Despair Searching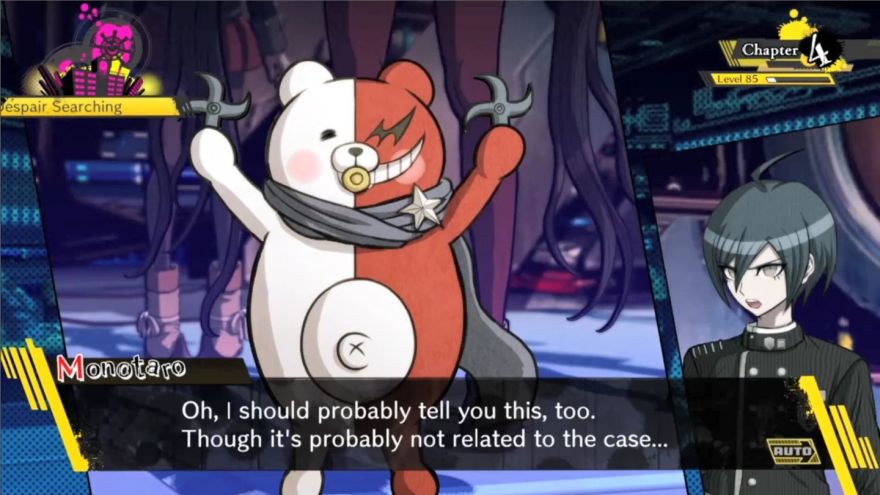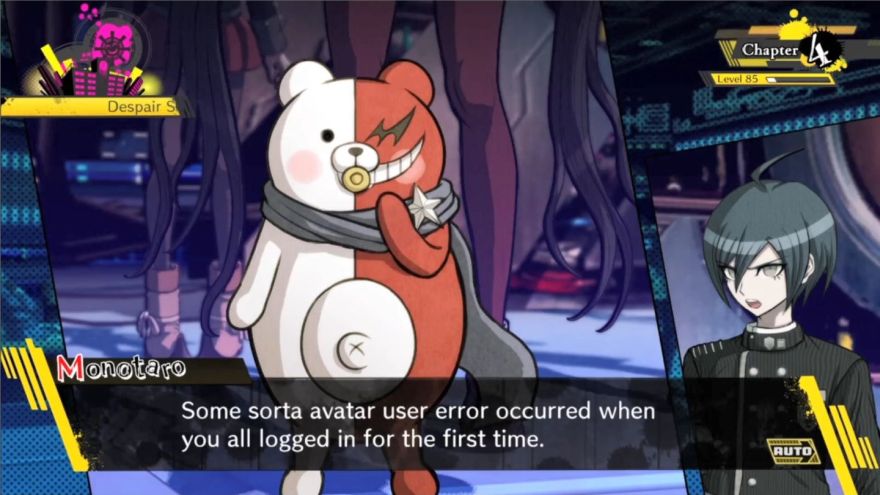 An error?

The contents of the error are unknown, so I can't provide any details... But something strange definitely happened to someone's avatar when you all logged in.

I don't think anyone's avatar was acting strange, though...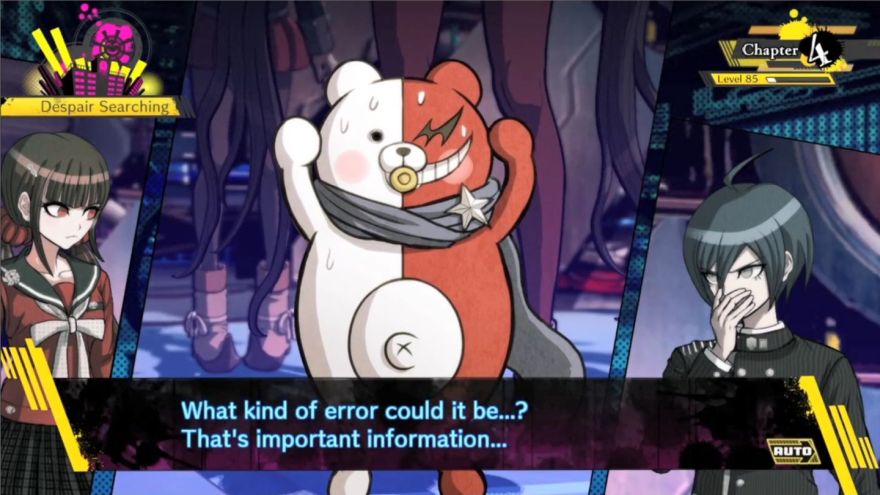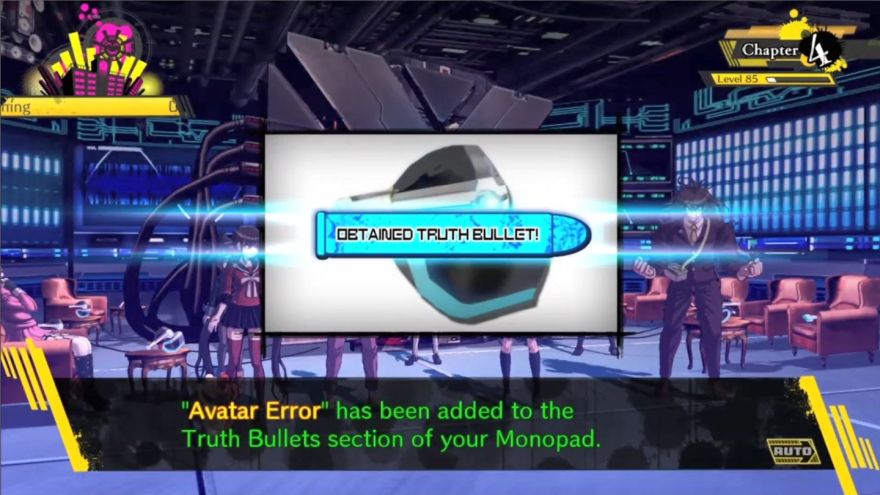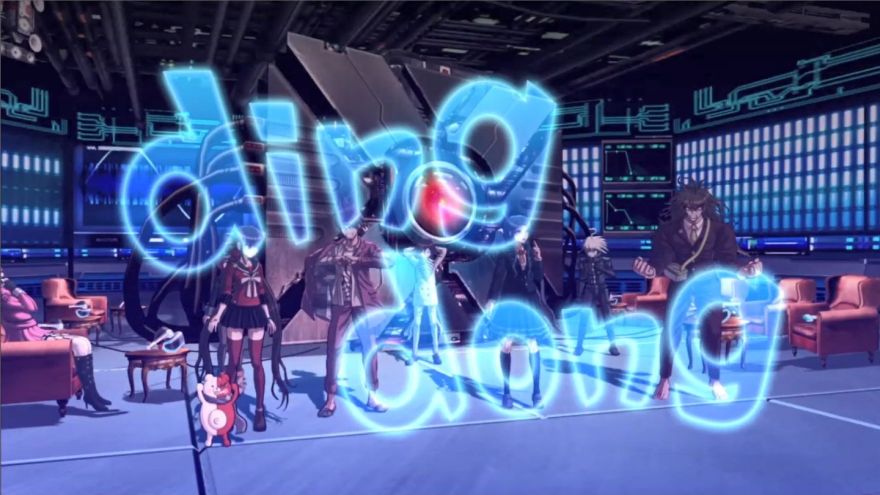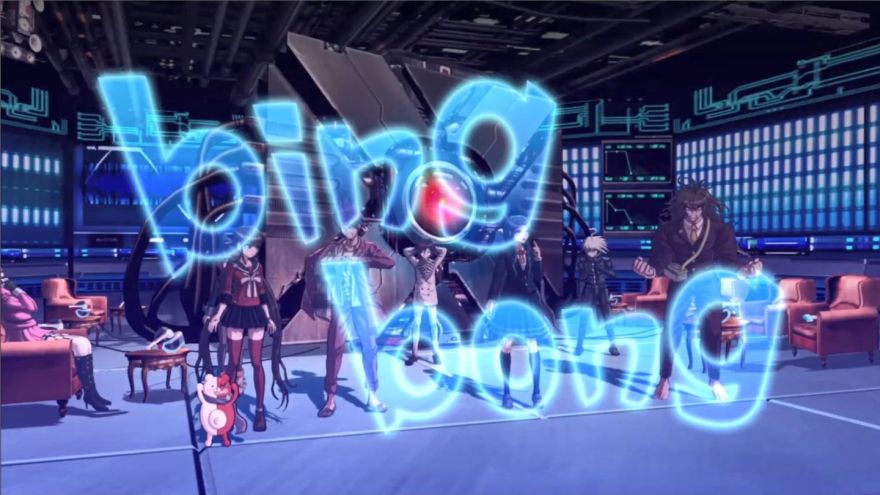 MUSIC: Mr. Monokuma After Class V3
AUDIO: Class Trial Announcement #4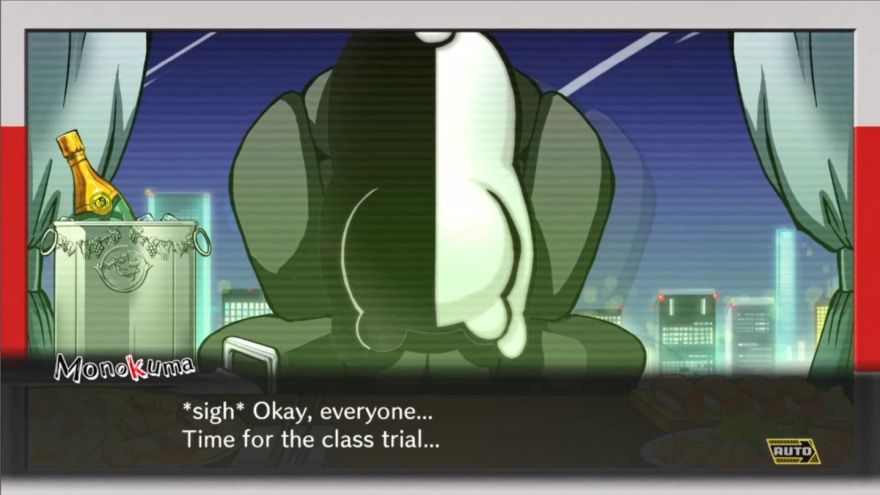 Y'know, that thing where everyone stands in a circle and talks about the dead body... ...Hm? Low energy? Me? No, no...I'm excited. Really... I'm just taking a little break right now... When I'm done, I'll be my usual energized self. Yep...I'll be way more energized... Anyway...that's all.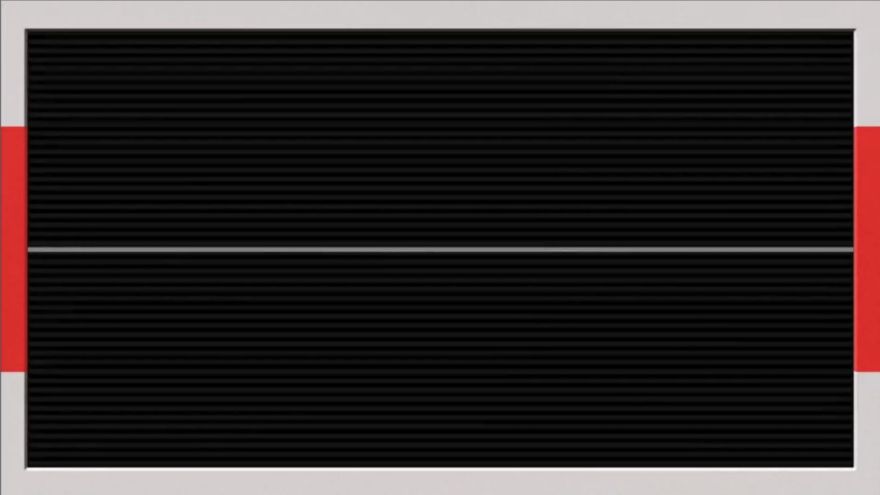 MUSIC: Nightmare in the Locker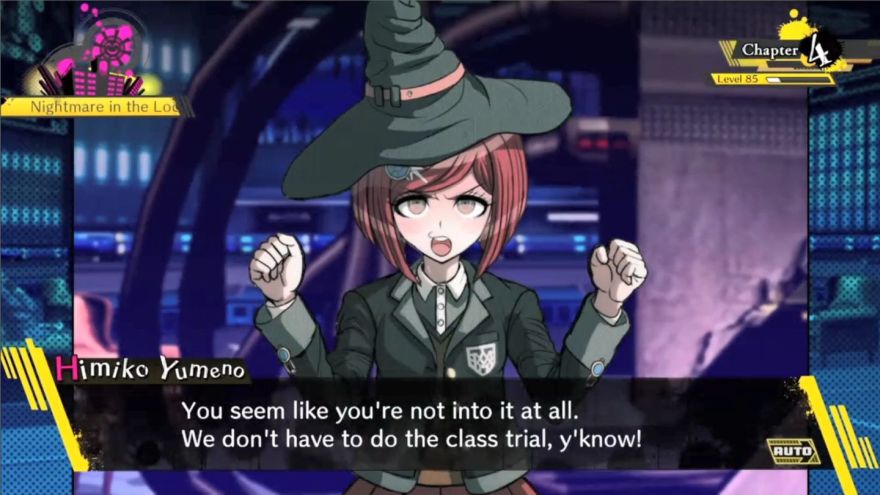 But...it's gonna start, huh? We no can stop it anymore?

No. We can't.

This is all I can tell you guys, but I don't want any of you to forget...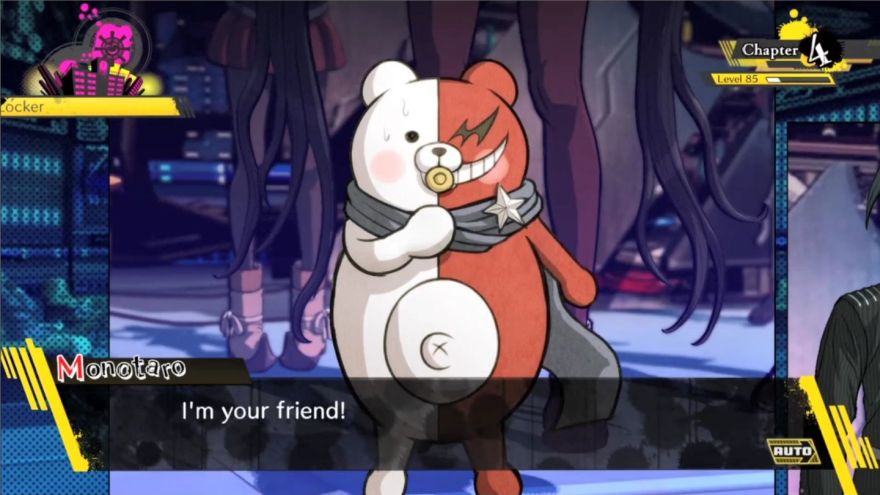 Huh? He just decided we're friends?

Thank you! Gonta feel relieved!

Don't worry, Monotaro. Shuichi will get revenge for Miu's death.

And he'll get that revenge...by finding the culprit among us.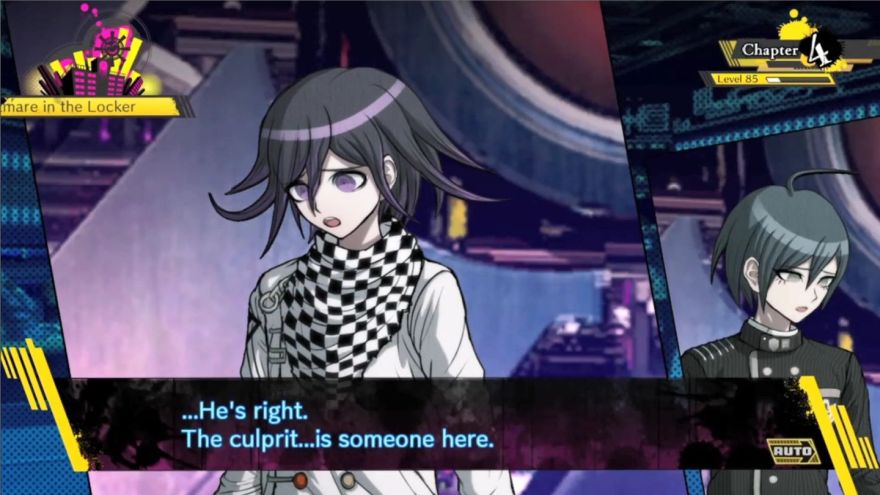 Thank you everyone! Thank you so much! When this class trial is over, I hope we can all get to know each other better!

Nyeeeh...that's the kind of line that triggers a death flag.

I...want a fresh start. I want to make up for my past mistakes.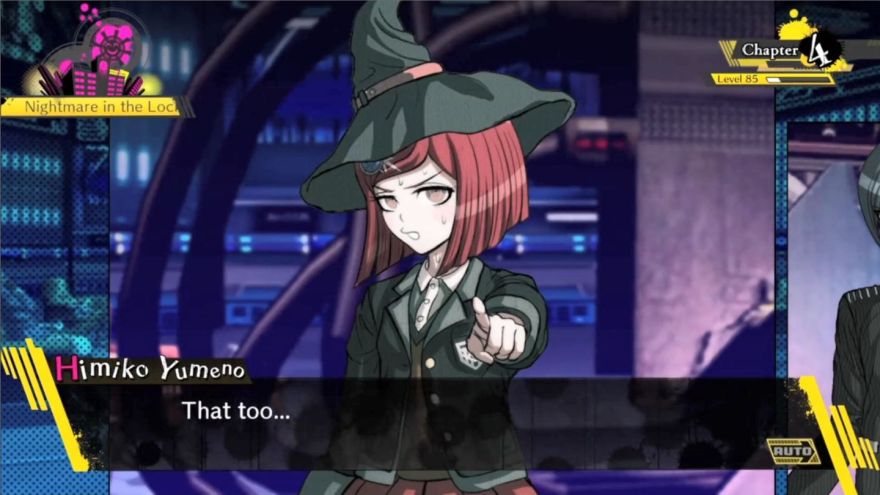 Meeting you all...has really...

Sorry, it's nothing. I'll save it for after the class trial is finished.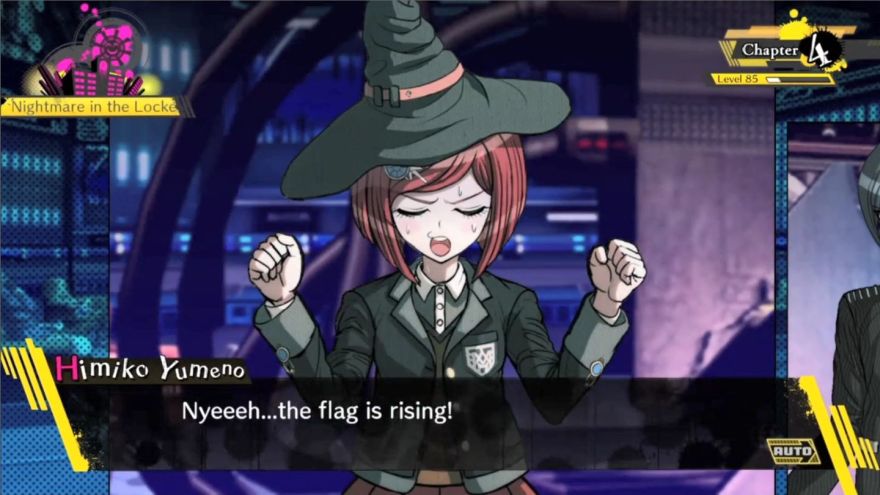 Hm? What was that? I...think I heard something over there.

I'll go check it out all by myself!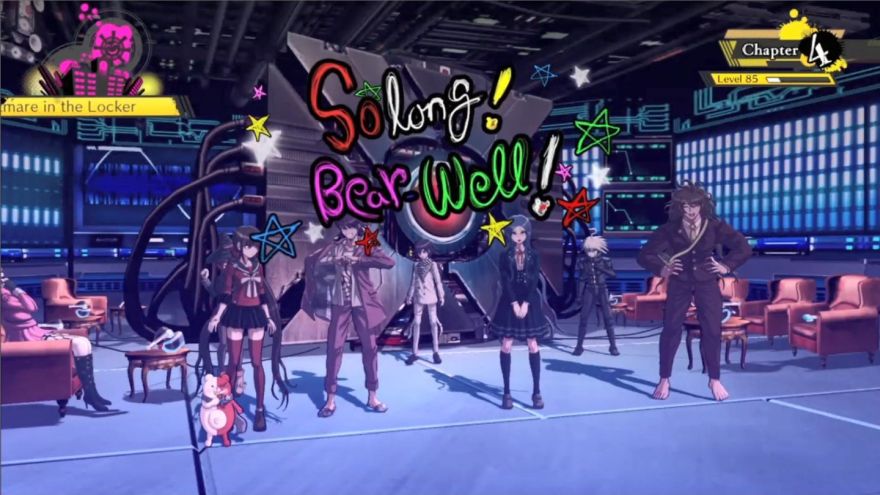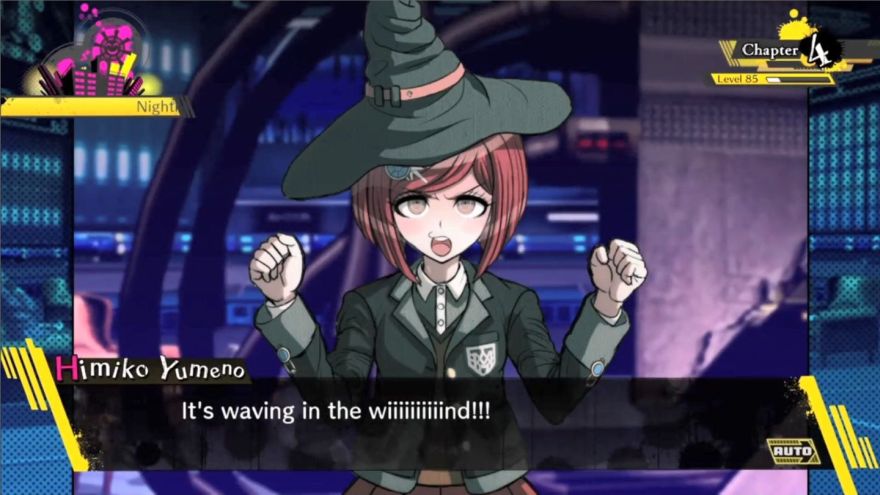 Quit screwing around. Let's hurry up and go.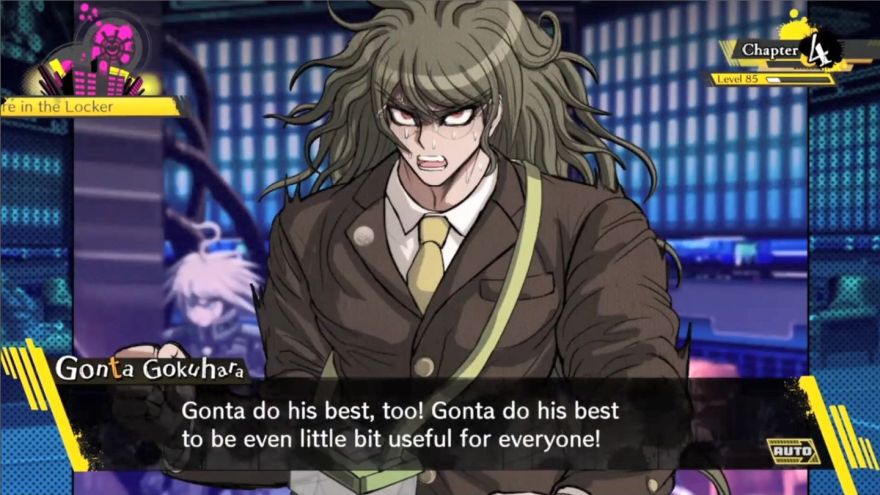 I'm soooo excited! I'll definitely expose the culprit this time.

Tch... What's so exciting about this!?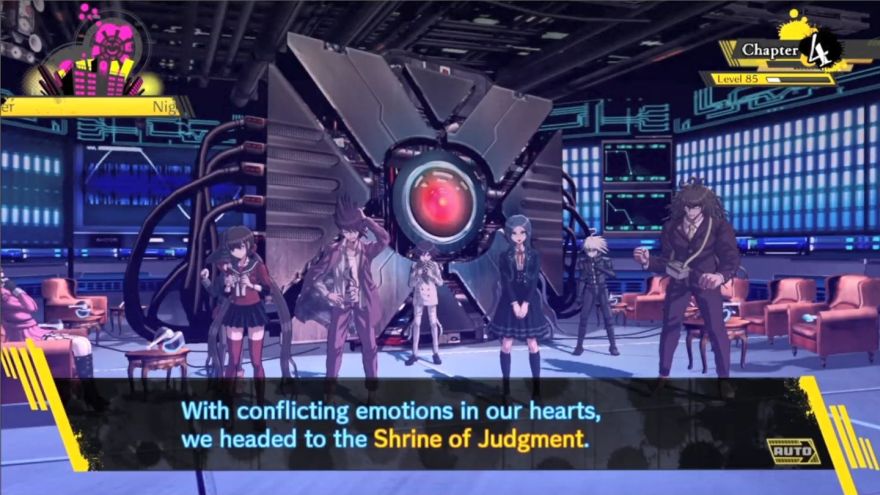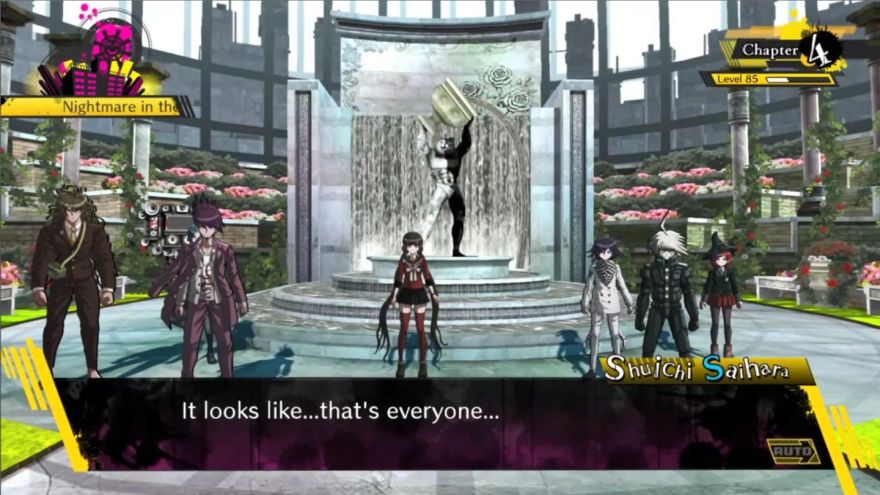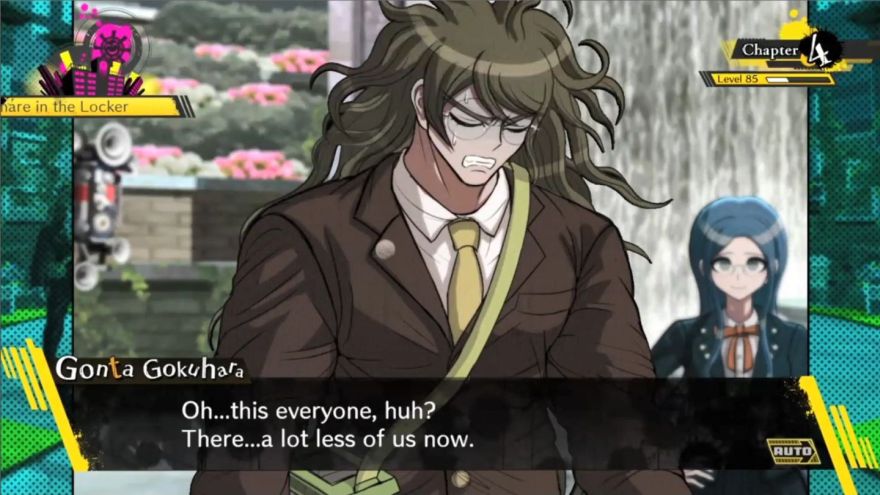 This is just half of what we started with...

Because we've allowed this game to continue. We must stop it somehow—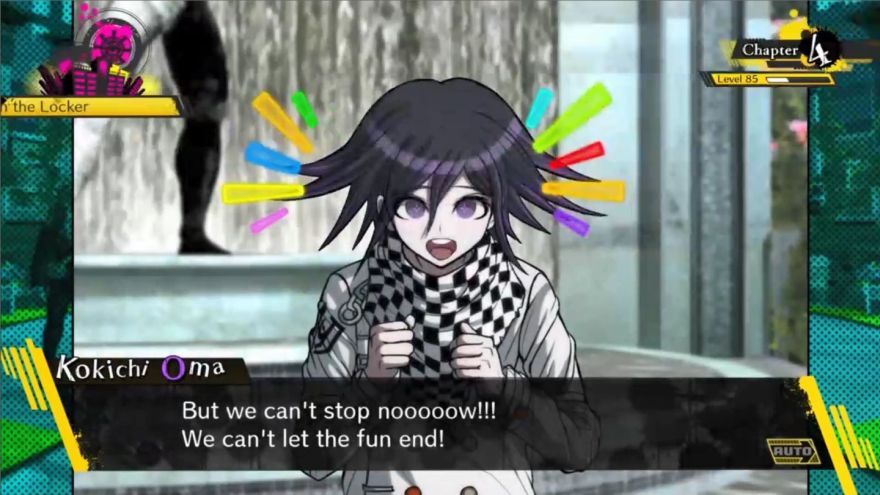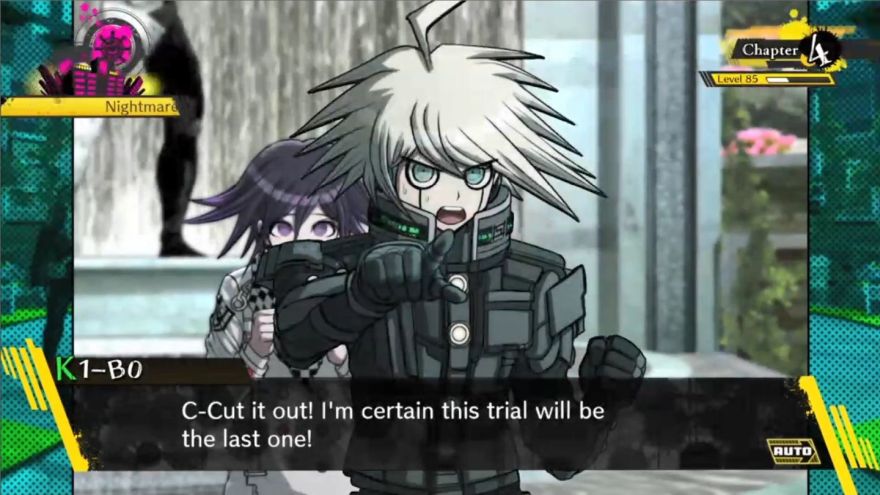 Let's focus on surviving this class trial first.

Y—You're right... If we mess up here, our numbers will go down even quicker... It'd just be the culprit left...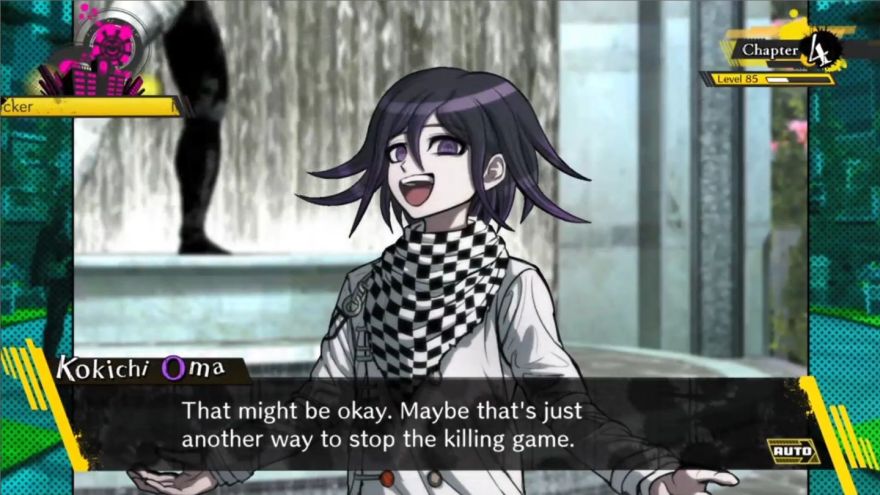 If we all die, then the killing game would end.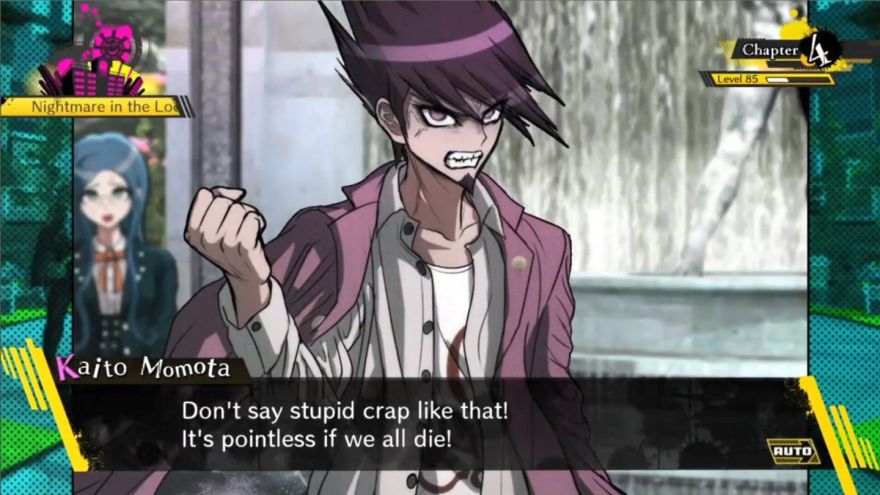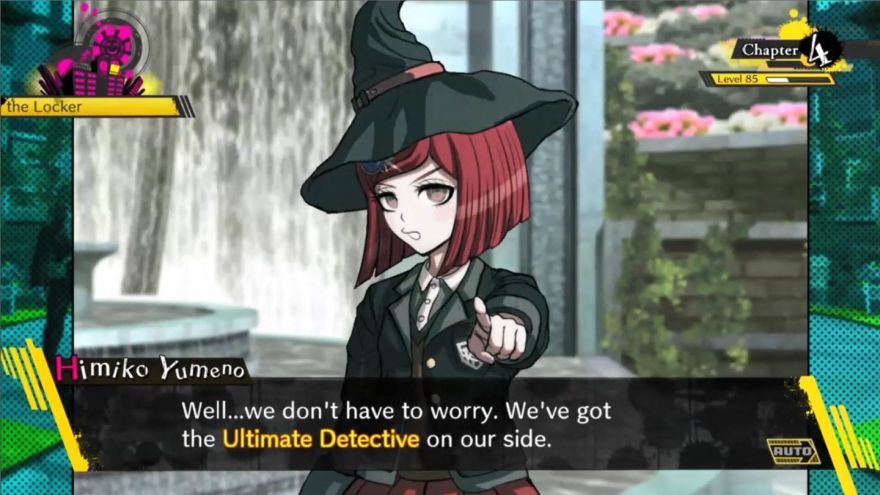 Yeah, it's time for the detective to shine. Shuichi, please keep up the good work.

Y-Yeah... I'll do my best.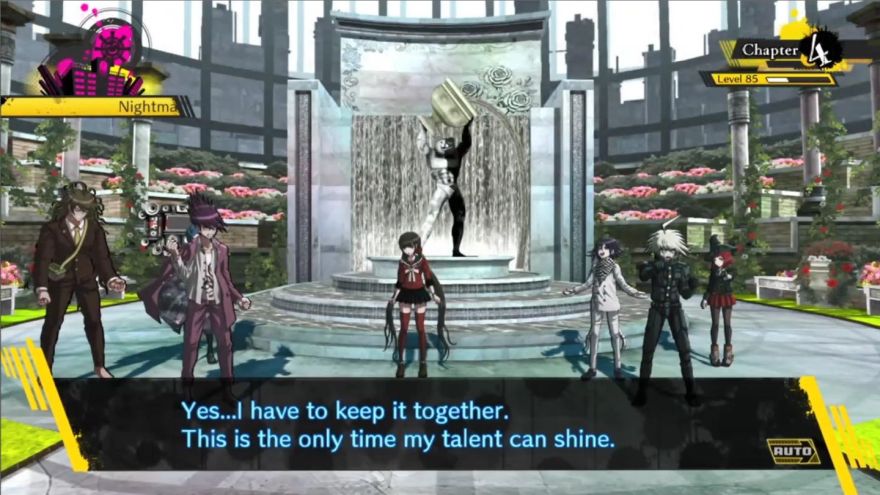 I'm not just saving my life...everyone's life is on the line. If I can't find the truth here, everyone will be sacrificed... And I will never let that happen—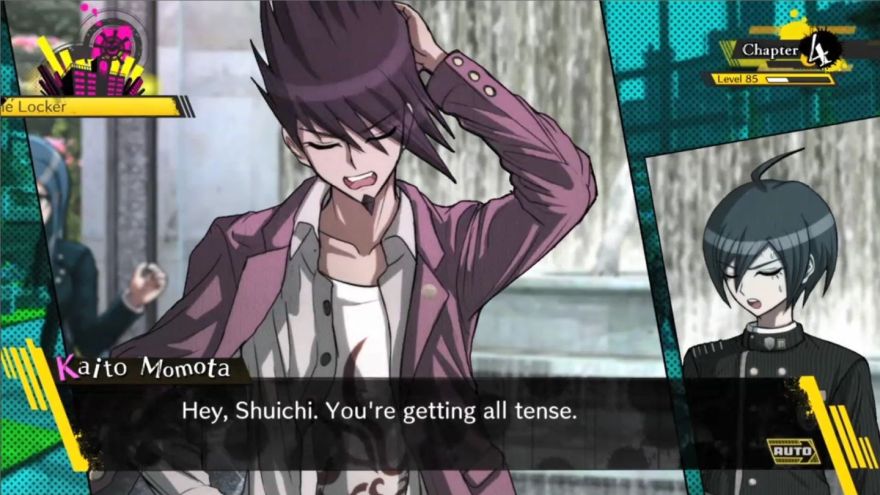 Ah, what?

Didn't I tell you before? Shuichi, don't carry the burden all—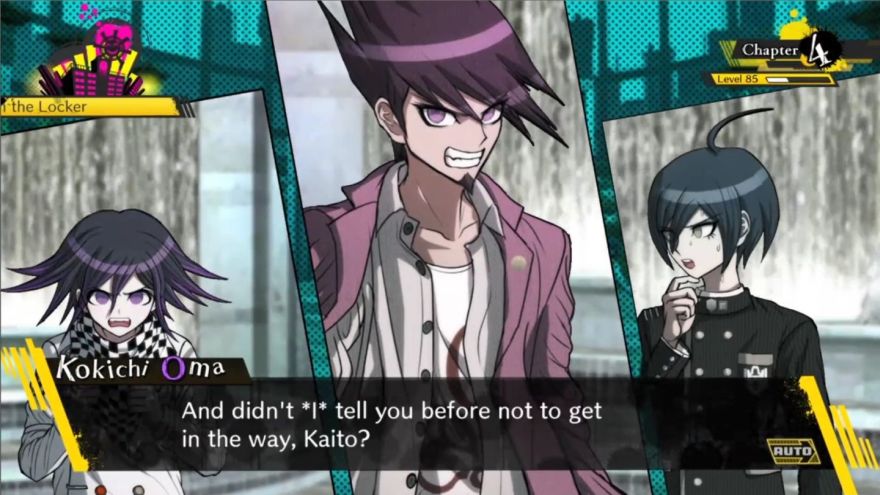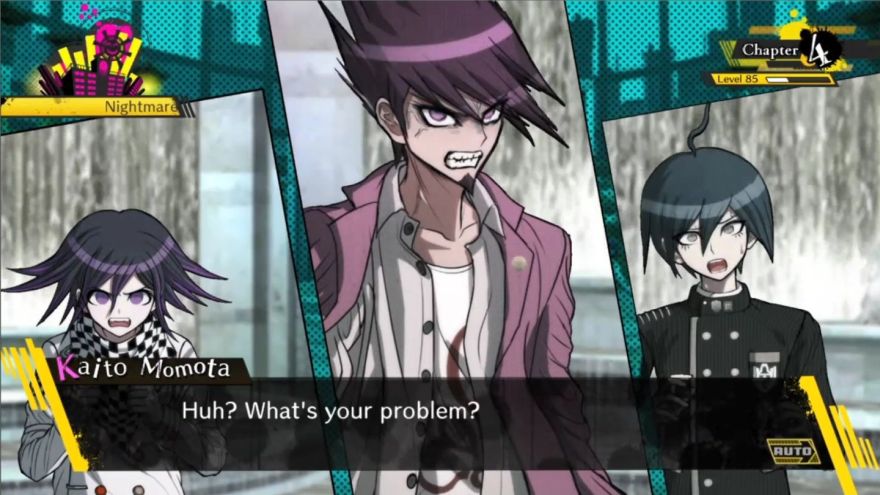 We're all relying on Shuichi to carry our asses through this class trial, okay? You're like a parrot repeating the same lines over and over. You're bothering him.
I think that's the most annoying thing you can do to Shuichi, y'know that?

Wh-What do you mean? I'm not—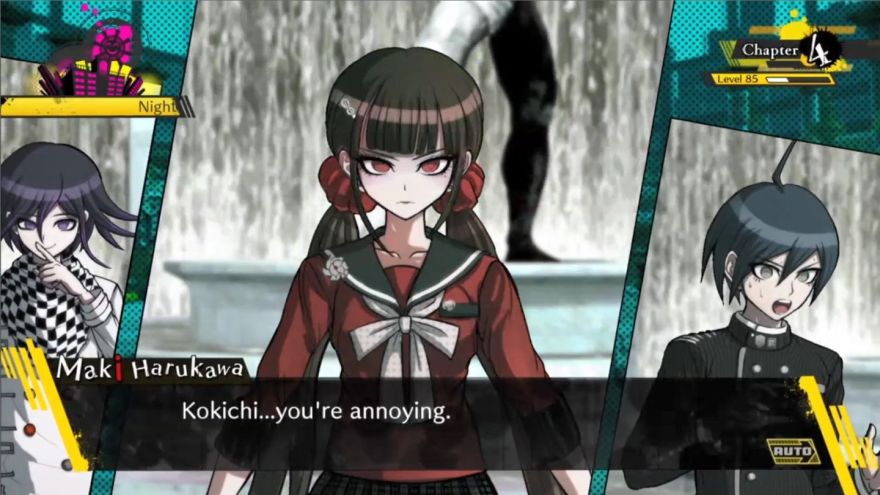 Whoa...killer girl's glaring at me... I was only kidding around...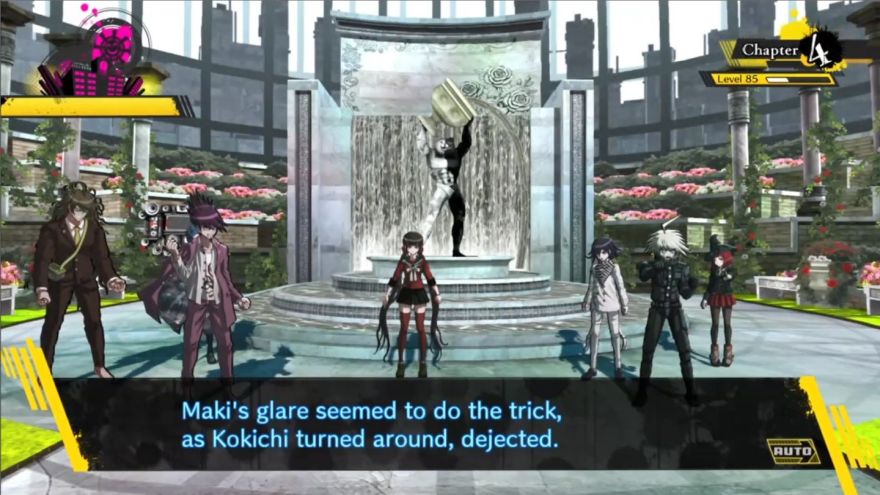 MUSIC: Heartless Journey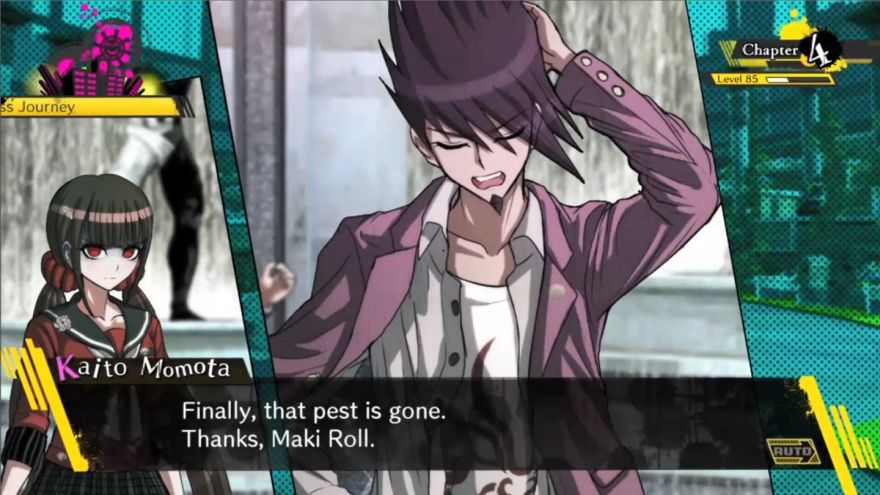 Just suck it up, Kaito. Now's not the time to be bickering with each other.

Ah, my bad. Sorry.

...Kaito, I'm okay.

Hm?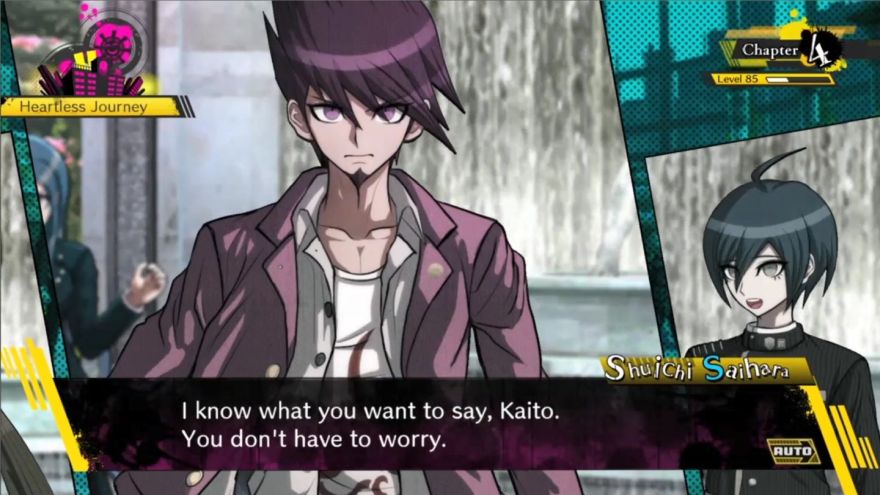 I see... In that case, I'll believe in you and won't say anything else.

But if you have any problems, let me know. I'll help you. I'm here for you, bro.

...Thank you, Kaito.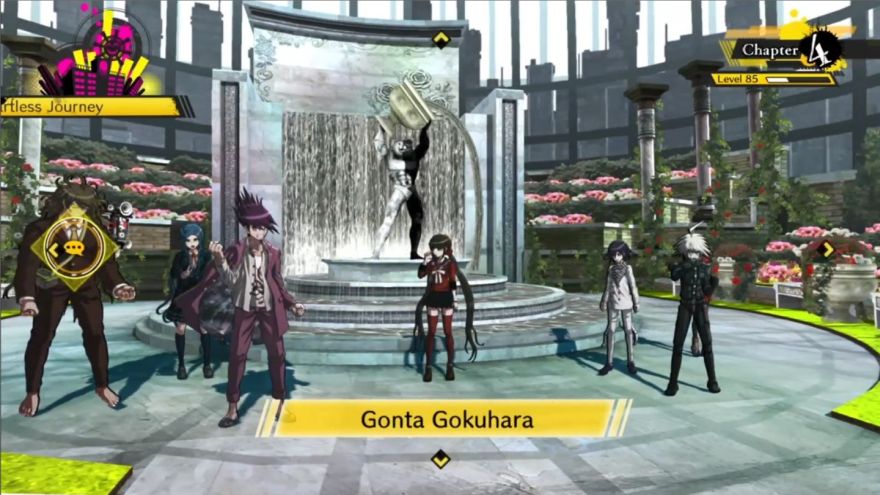 Gonta not really understand what happen... But...Gonta try real hard to be useful this time.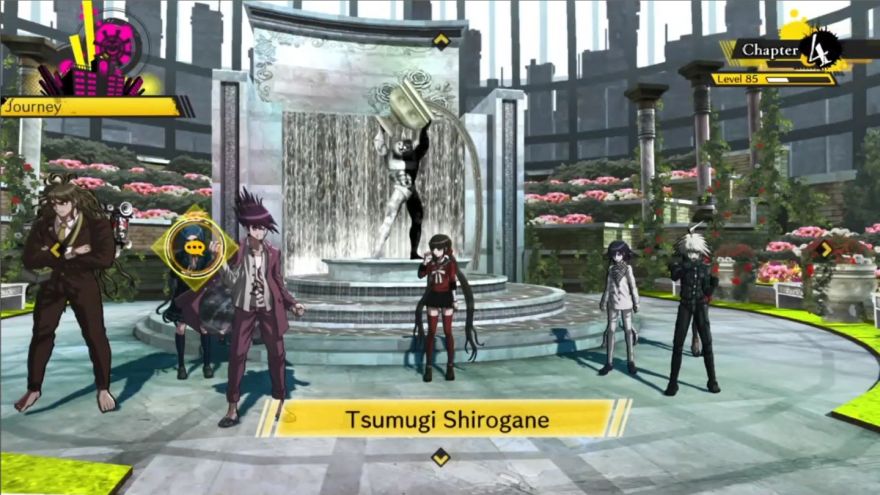 This time...will really be the end. If not...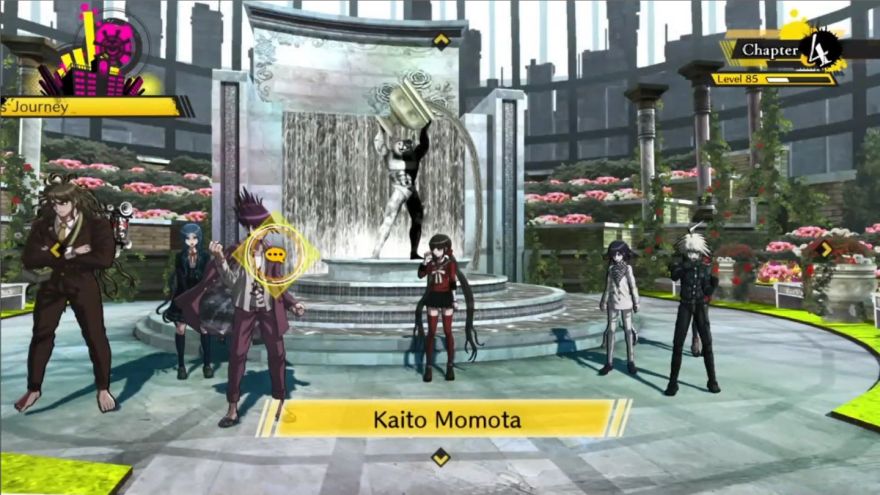 I'll believe in you and won't say anything else.

But if you have any problems, let me know. I'll help you. I'm here for you, bro.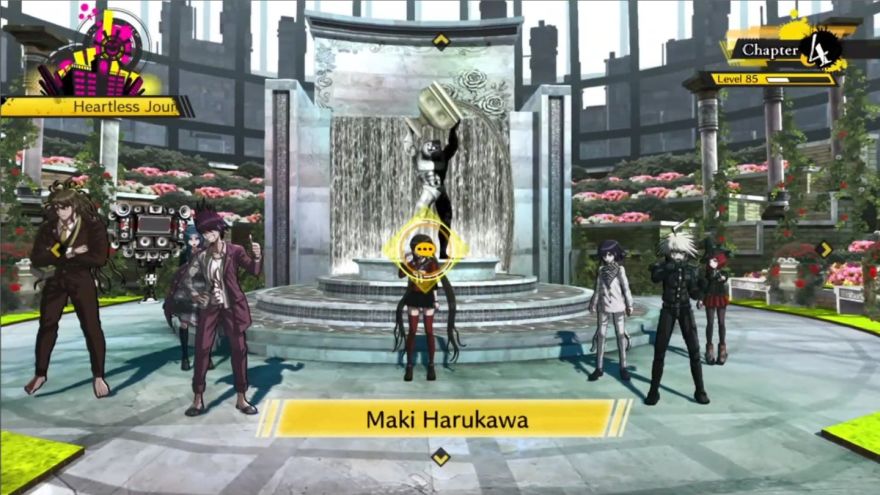 ...You didn't forget, right? Remember who you are. Make sure you never forget that.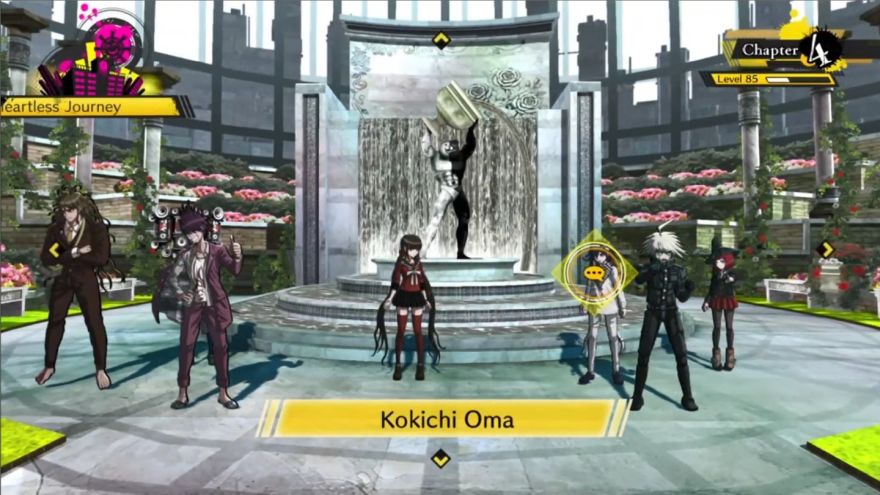 You must have it rough, Shuichi. That obnoxious guy is always bothering you...

If you ever need my help, call me! I'll shut him up, so he never gets in your way!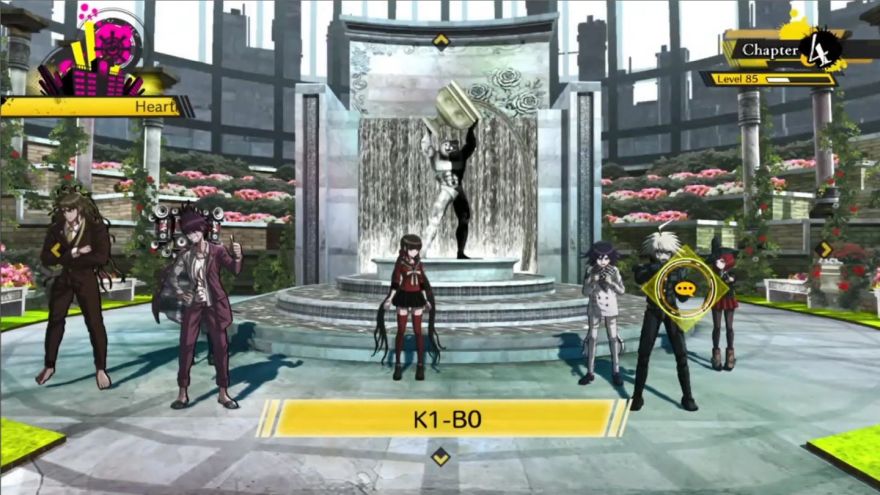 Miu certainly wasn't perfect...but that doesn't mean she deserved to be killed.

No one deserves what happened to her... Not a single person.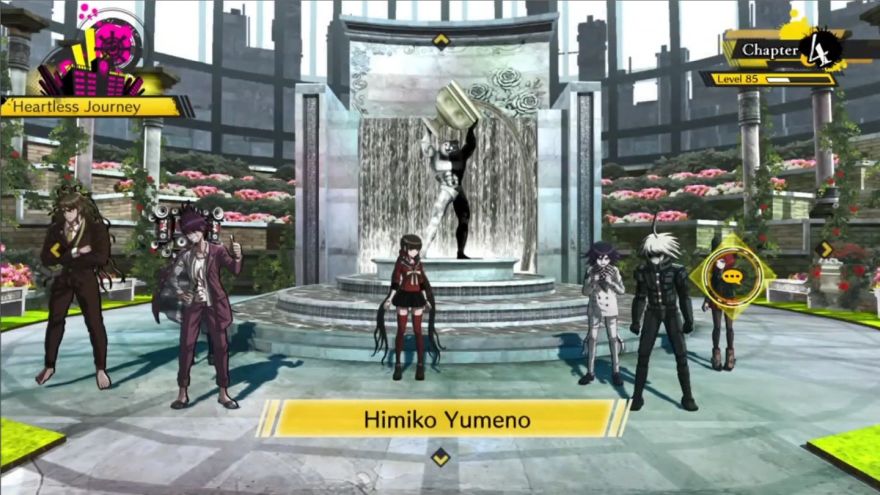 We'll be depending on you this time, too, Mr.
Ultimate Detective
!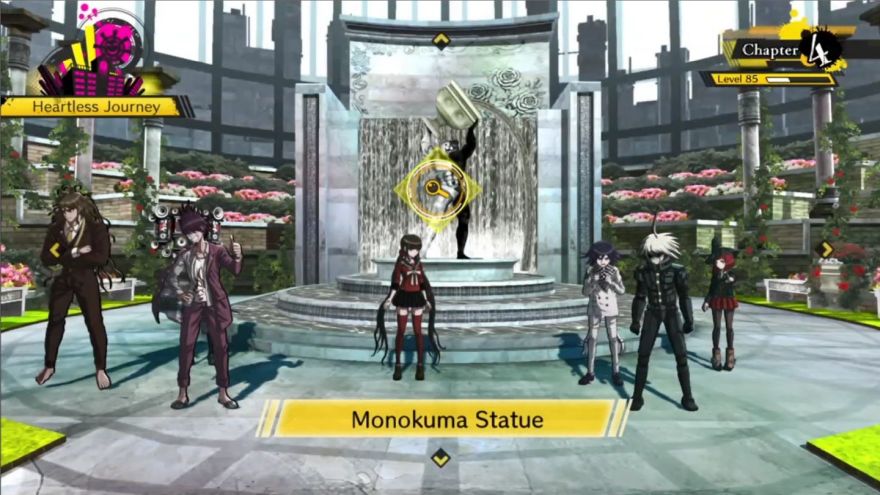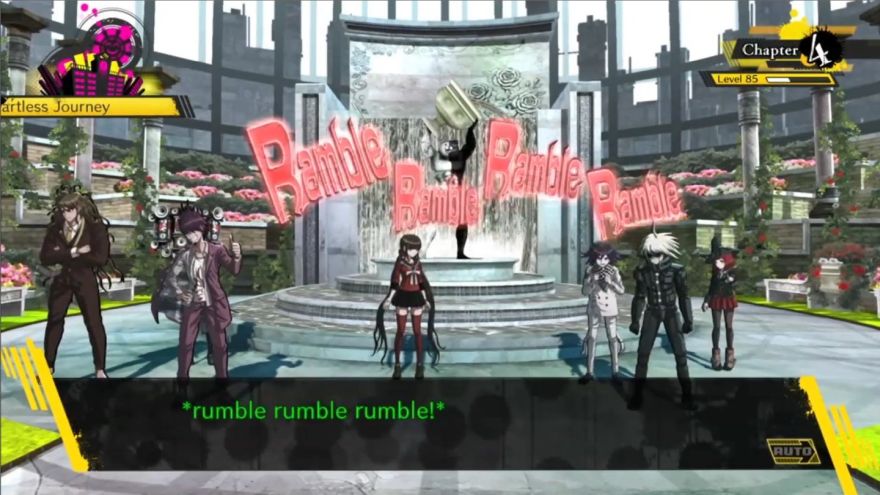 VIDEO: Shrine of Judgment Elevator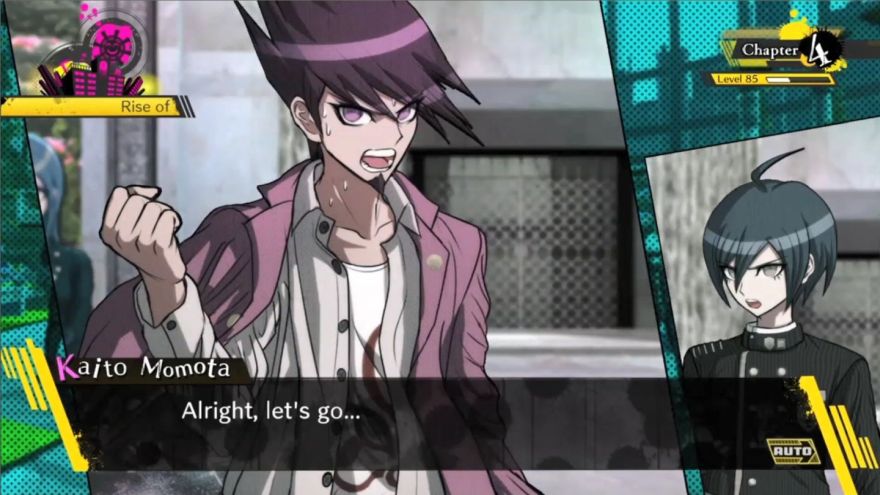 Y—Yeah!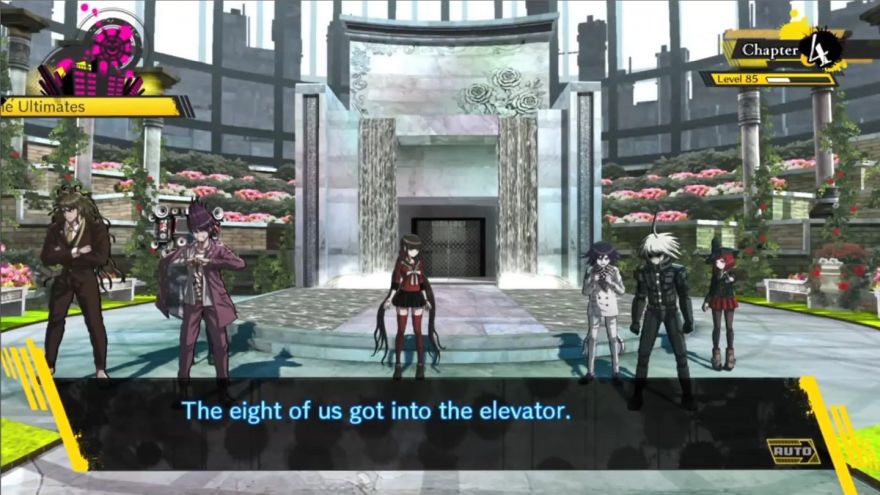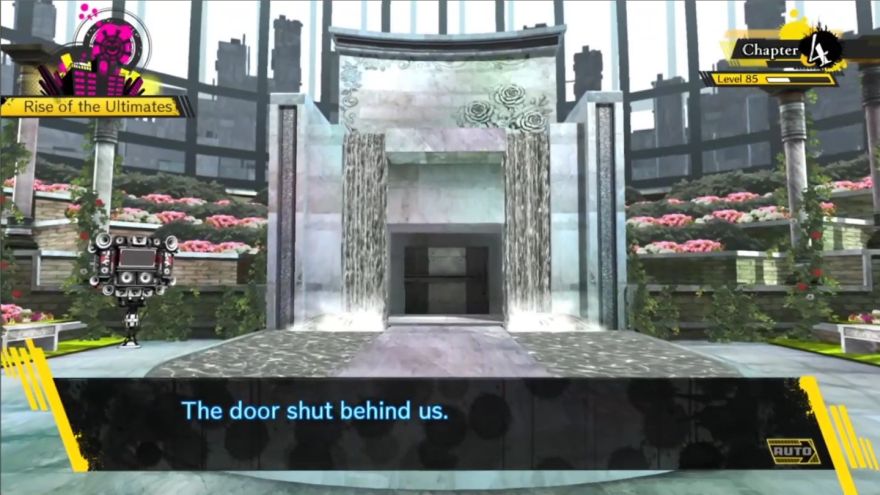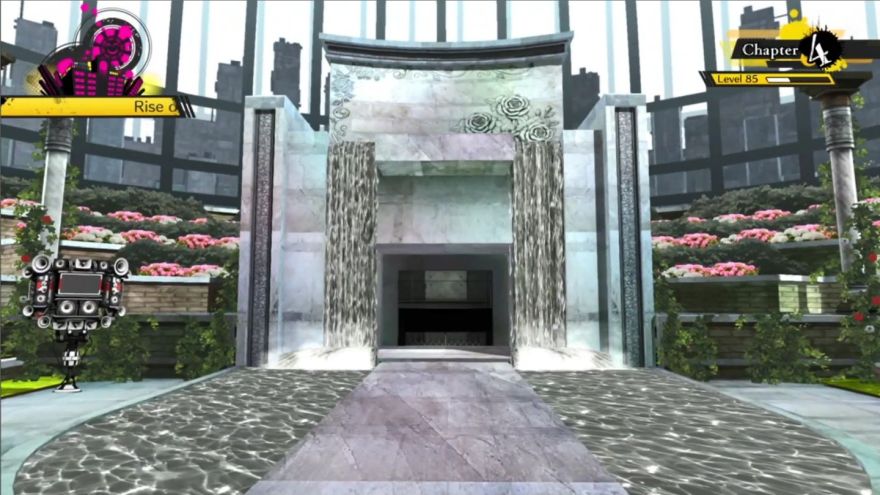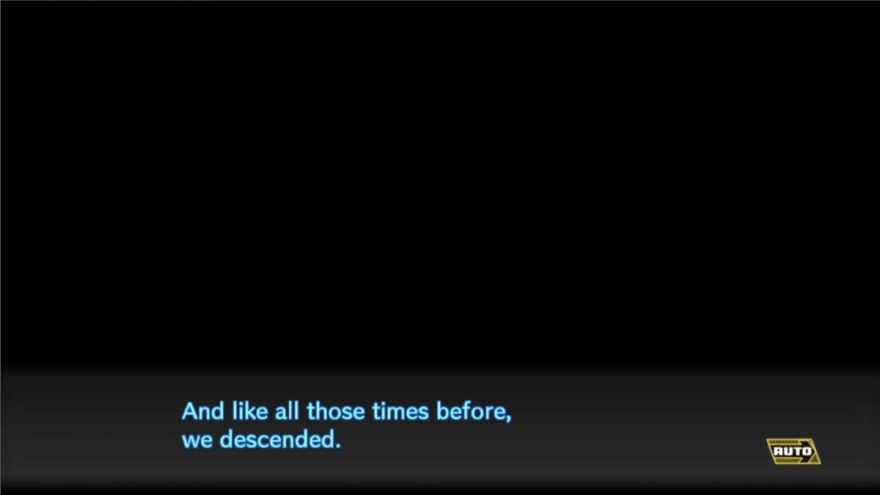 The only sound I could hear was the beating of my heart in my ears. My body was trembling... The more I tried to control it, the worse it got... There's no way to get used to it, really. The fear of death. We were all fighting it, trying to be courageous. We all felt as though we were going to our own execution. No, not an execution. A test of our will to survive!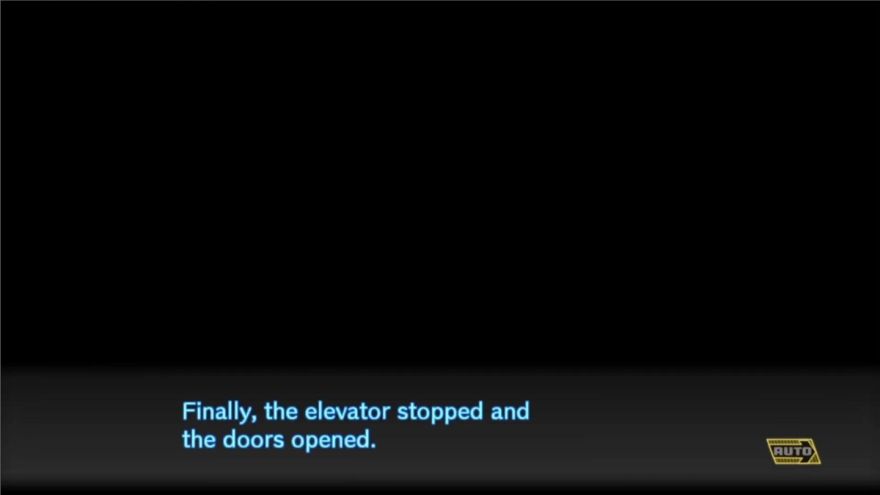 And though I couldn't explain it, my body stopped trembling.
MUSIC: Mr. Monokuma After Class V3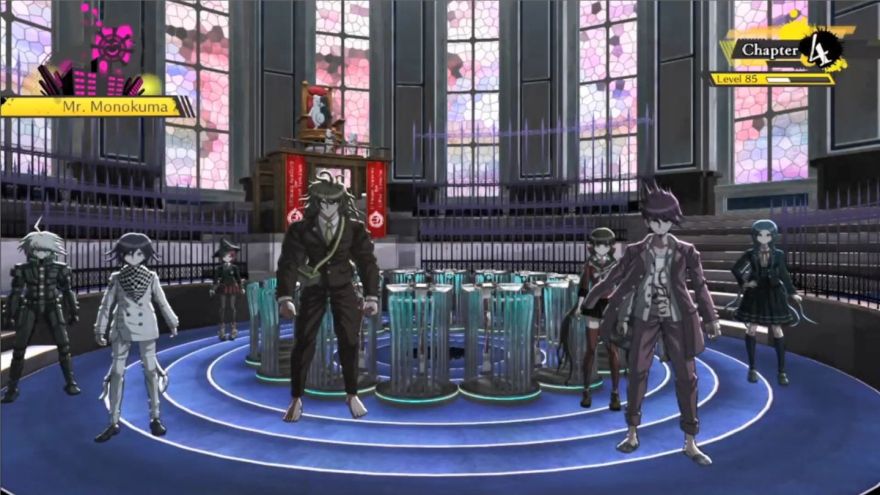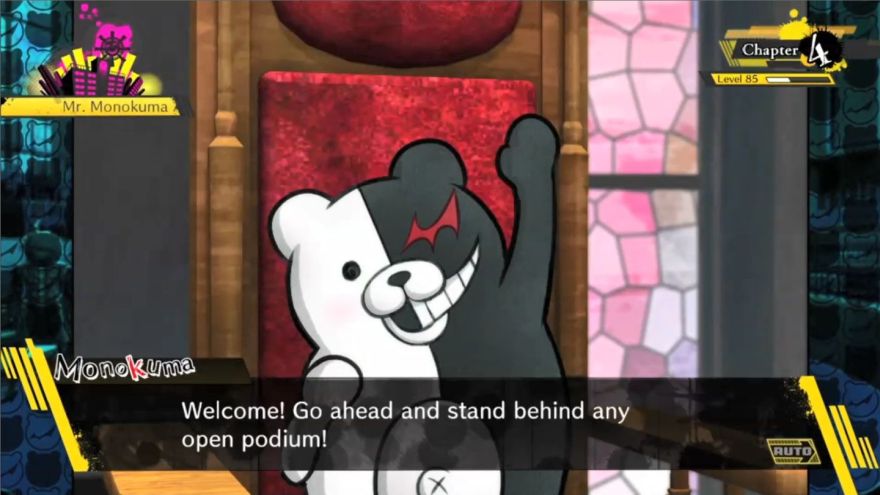 ...Move your asses... You don't wanna see what I'll do to you if you keep Father waiting.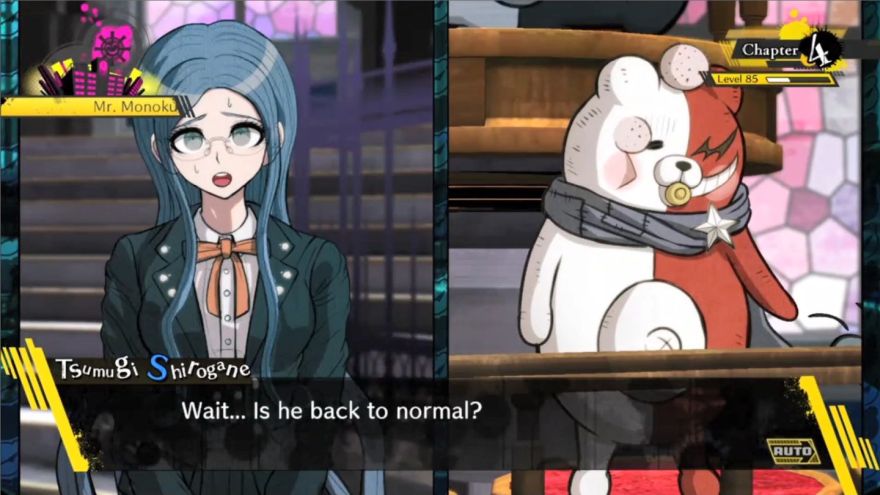 Huh? You not friend anymore?
You jerks must feel pretty slick, using Monotaro's forgetfulness to befriend him...

He just decided on his own that we were friends...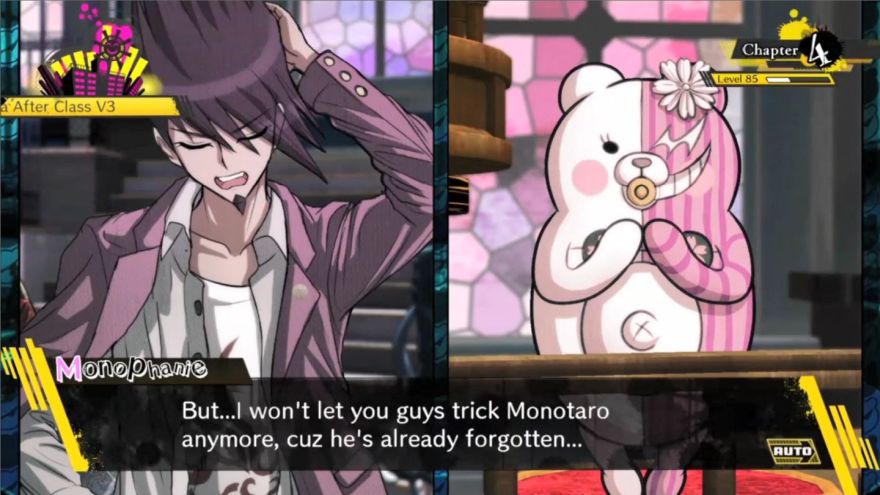 He may have forgotten that he was on Daddy's side...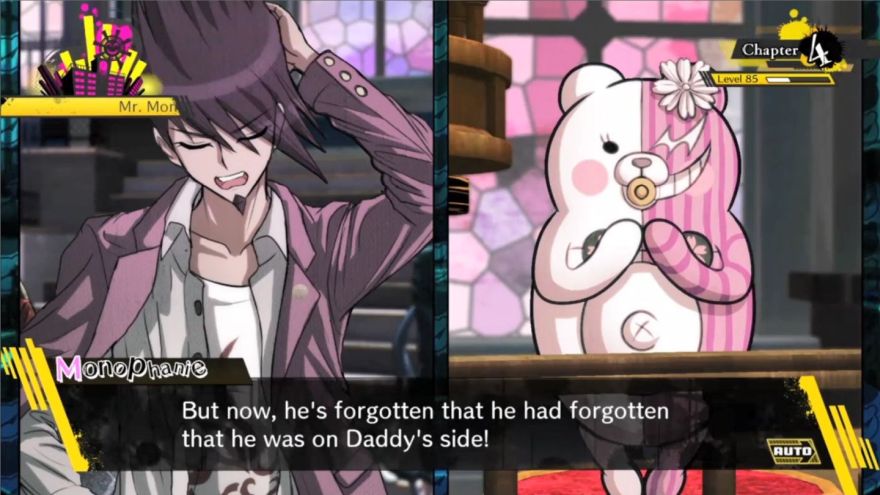 ...Thanks to me, cuz I smacked the stuffing out of him!

Nyeeeh...how confusing. Well, whatever.

I...can't remember, but...one of you guys is the culprit, right? I...I can't be in the same room as a killer... It's dangerous...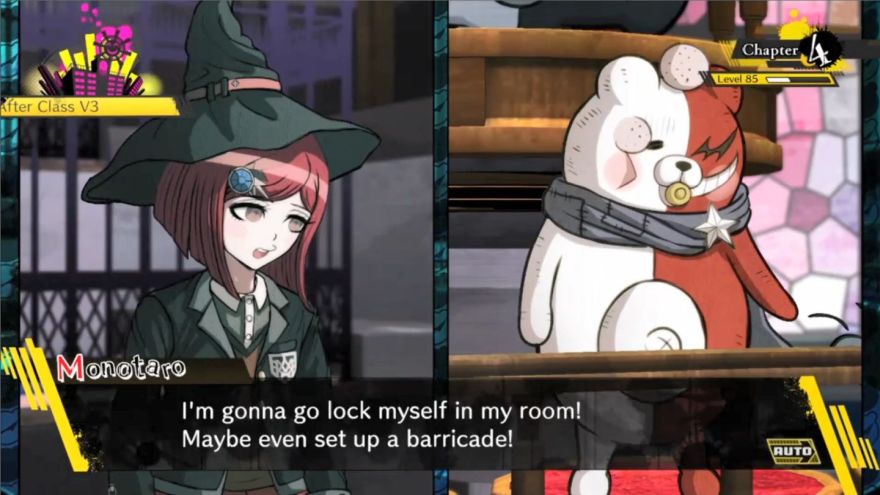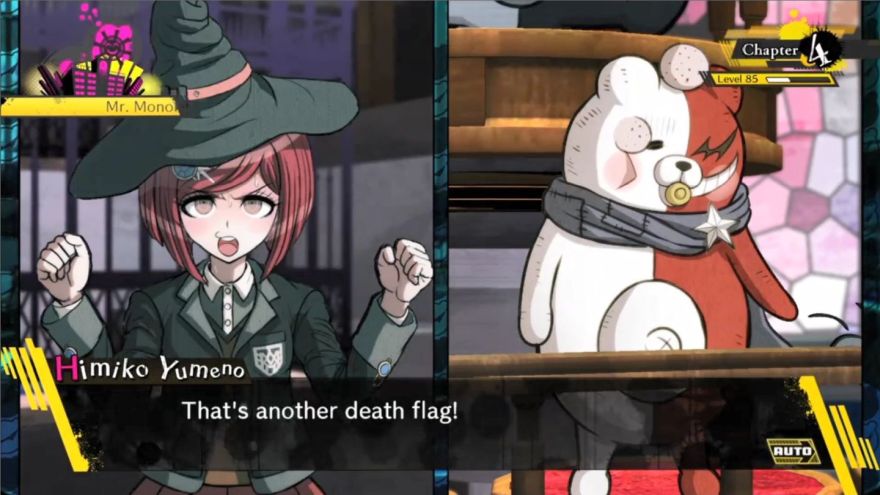 Let's get it started—the heart-racing excitement as the blackened and the Spotless face off!
MUSIC: New World Order V3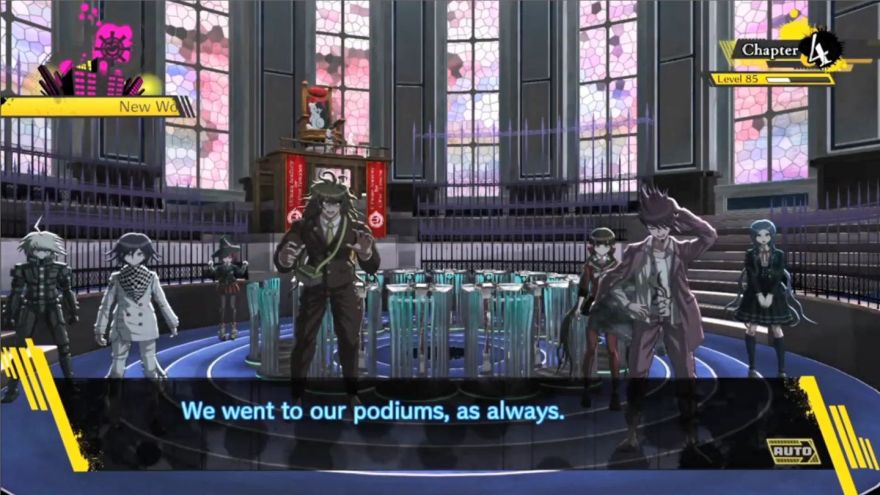 We knew what we had to do. There was no protest left in us.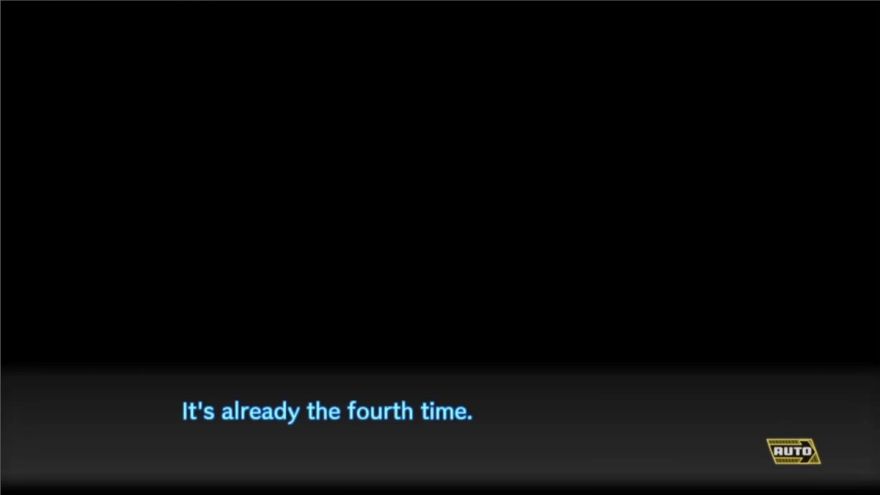 The fourth class trial was about to begin.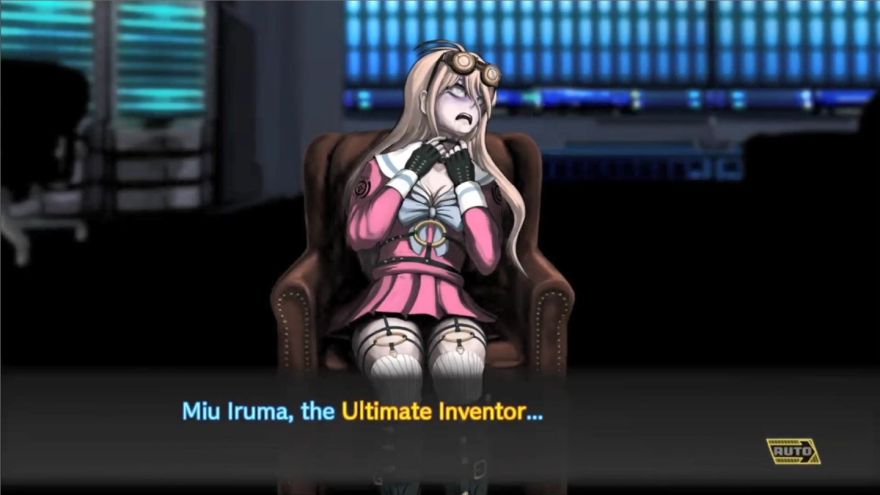 She may have given us a lot of trouble...but we all miss her. It's a tragedy, after all. She helped me and Kaede with those cameras, gave Keebo extra functions... In the end...she had done a lot for us.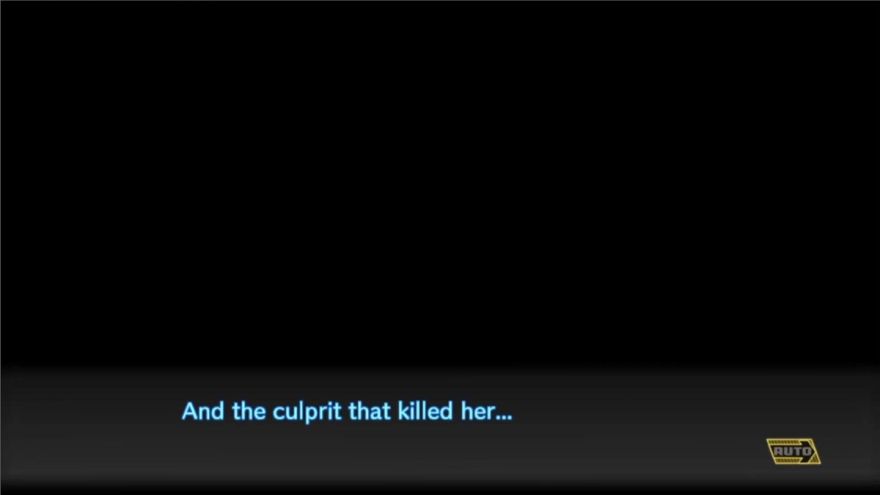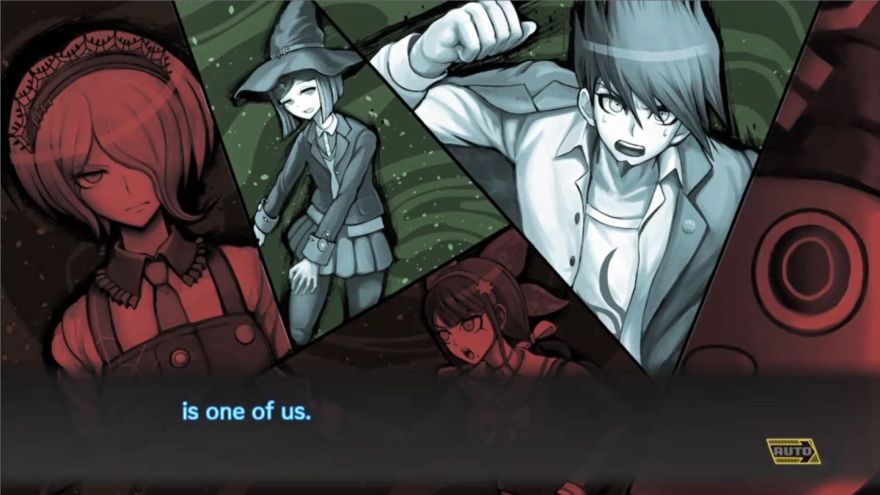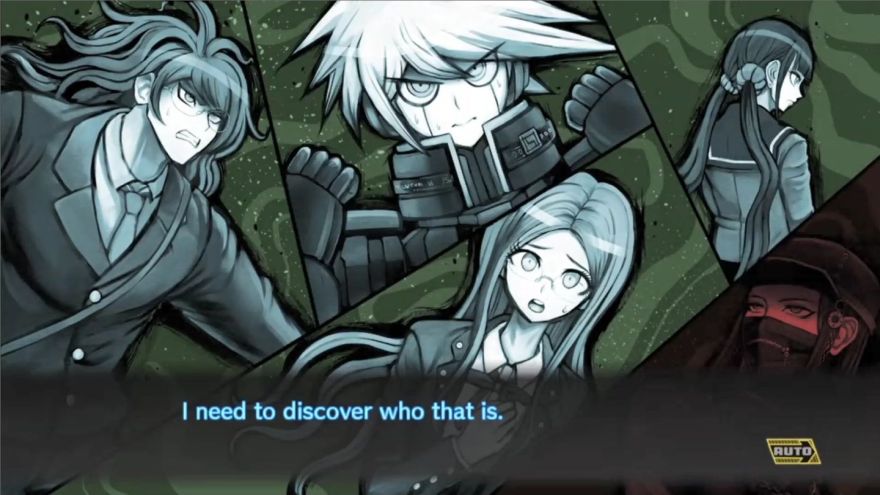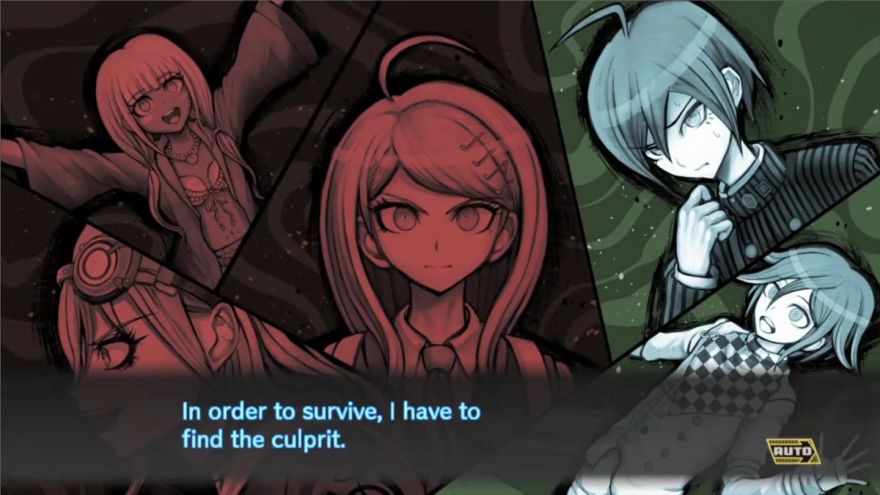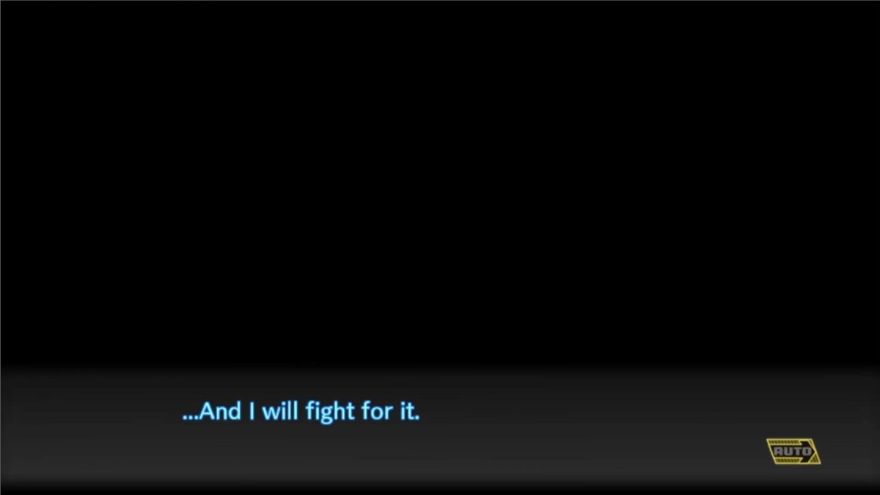 I will fight with truth and lies in this class trial!