Part 142: Crown of Love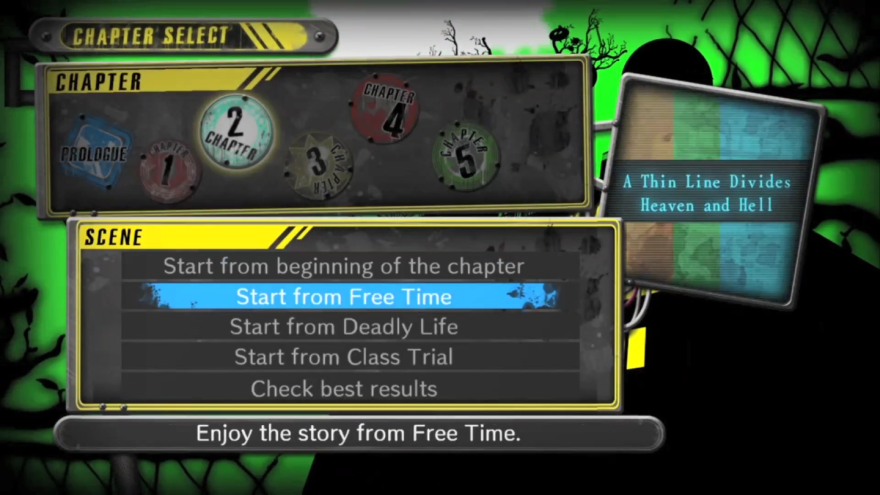 MUSIC: Cool Morning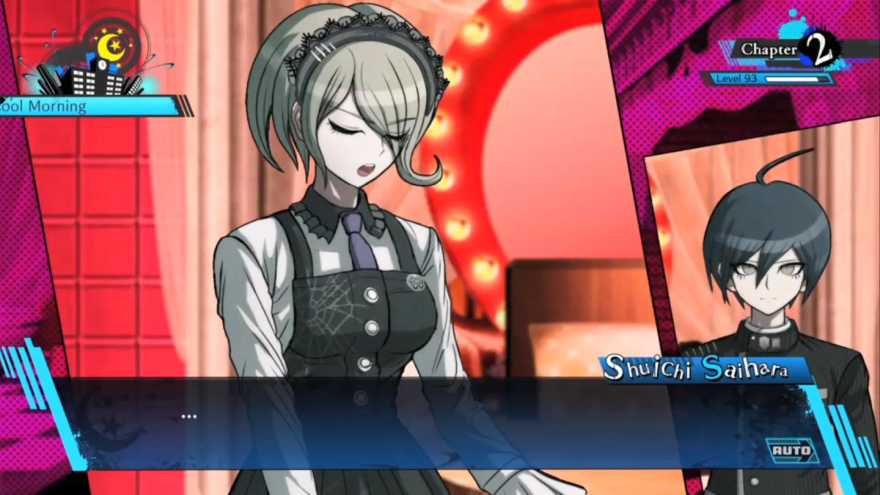 I wonder how it will be with Kirumi. I don't know if she has any weird fantasies.

Master Shuichi...

...Huh? Me?

Yes, of course...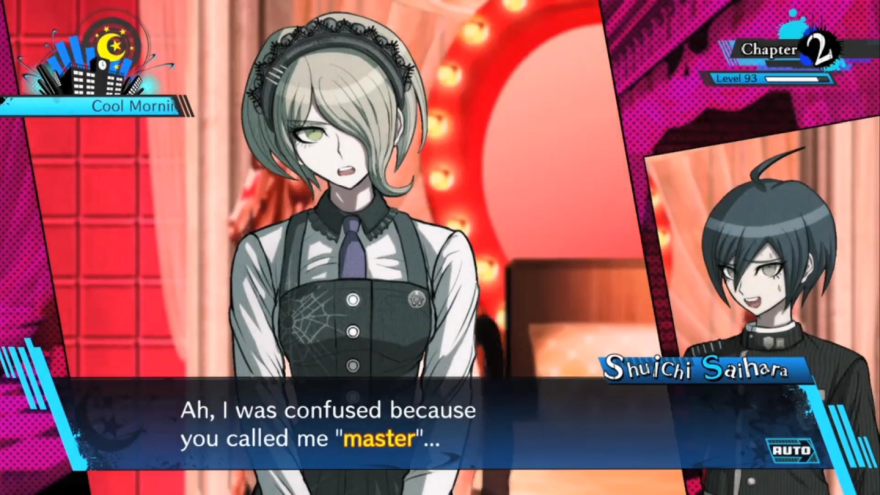 Because you are my master. I, Kirumi Tojo, will offer everything that I have to Master Shuichi.

...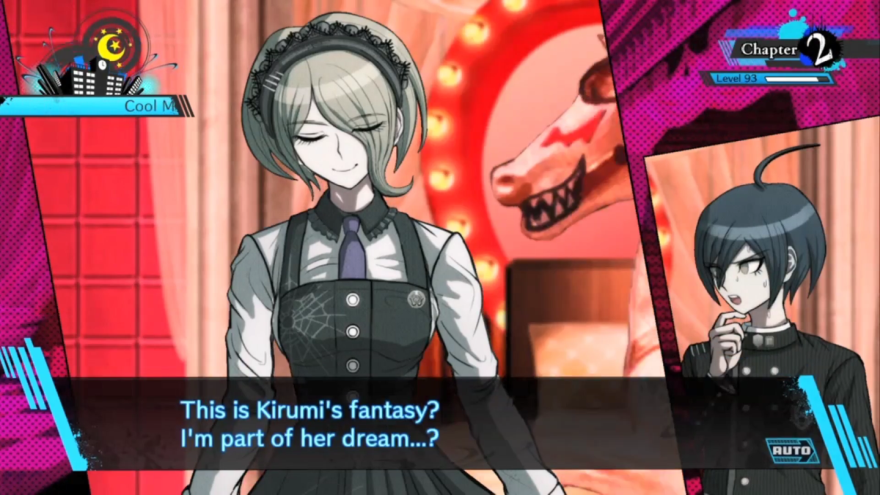 It seems as though we have a servant and master relationship. In any case, I can't break character now. Kirumi would wake up from her dream...and feel terrible. I can't let that happen. So for now, I'll play along.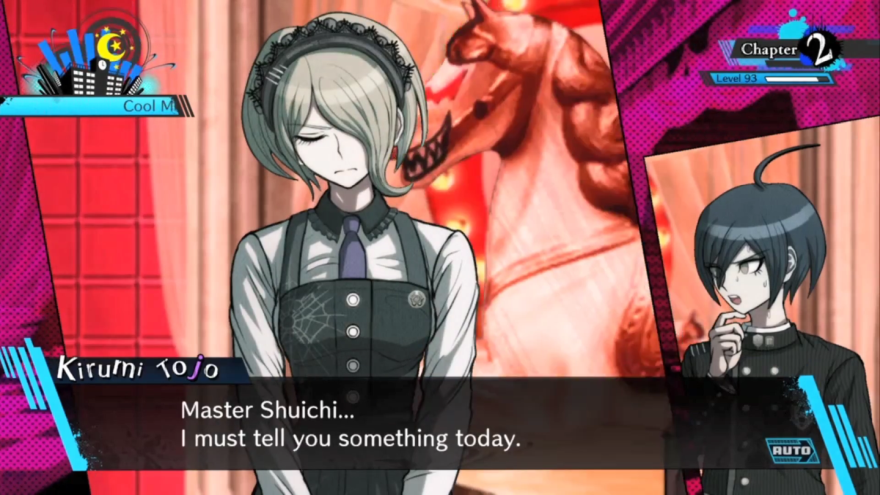 What is it?

...

I was employed by the master...your father...for a very long time. However, that ends to day. I will leave the mansion tomorrow.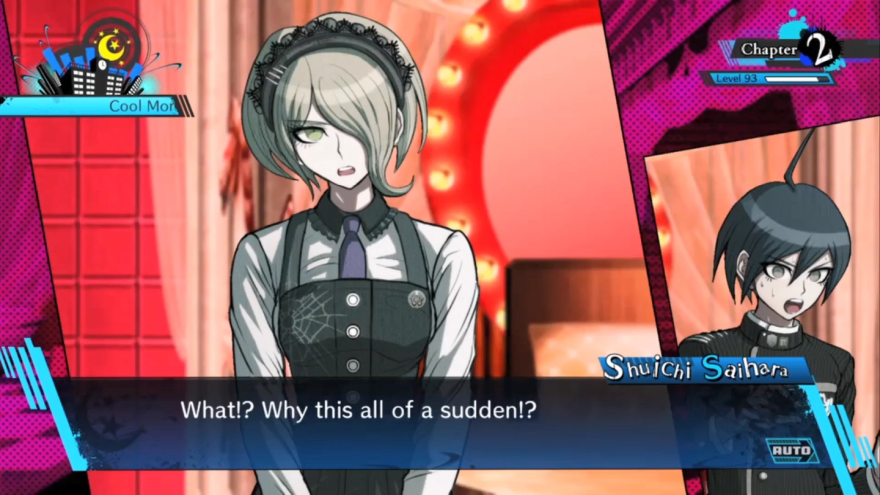 That is because......
MUSIC: Moon on the Water

Shuichi, will you promise me something?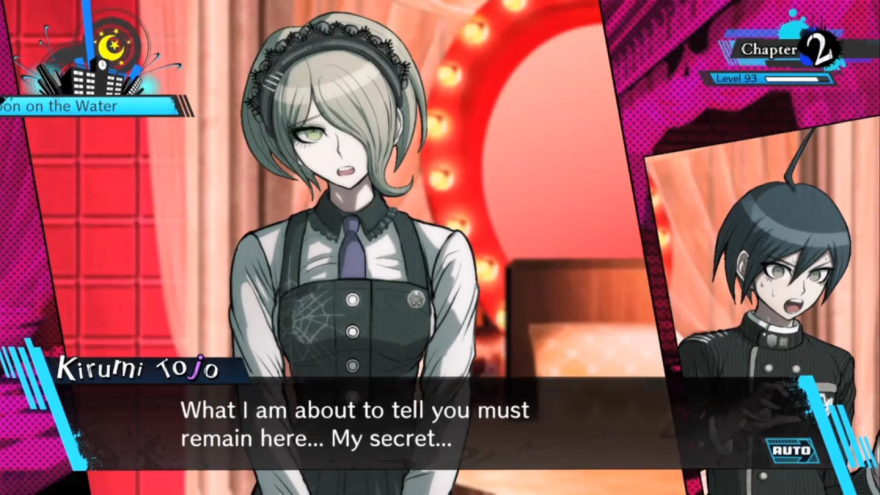 Kirumi's voice became gravely serious.

...Alright, I understand. I promise.
I nodded firmly.

Thank you very much.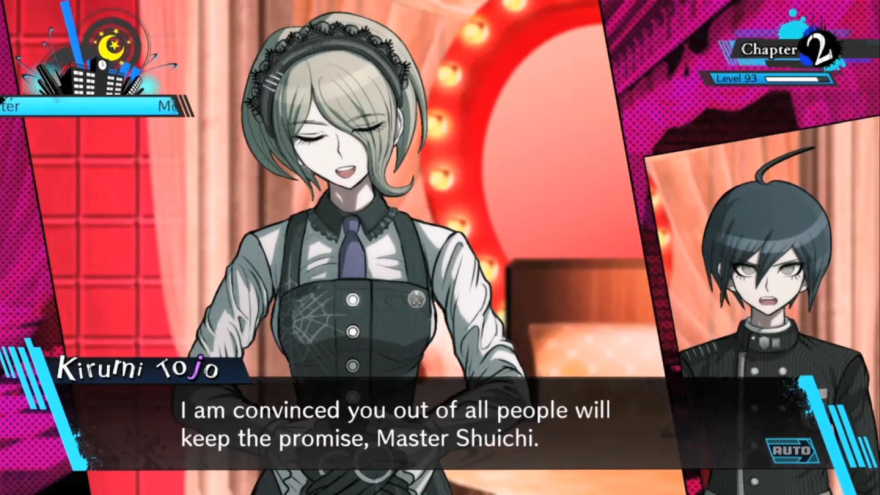 Definitely...since you are the man I love...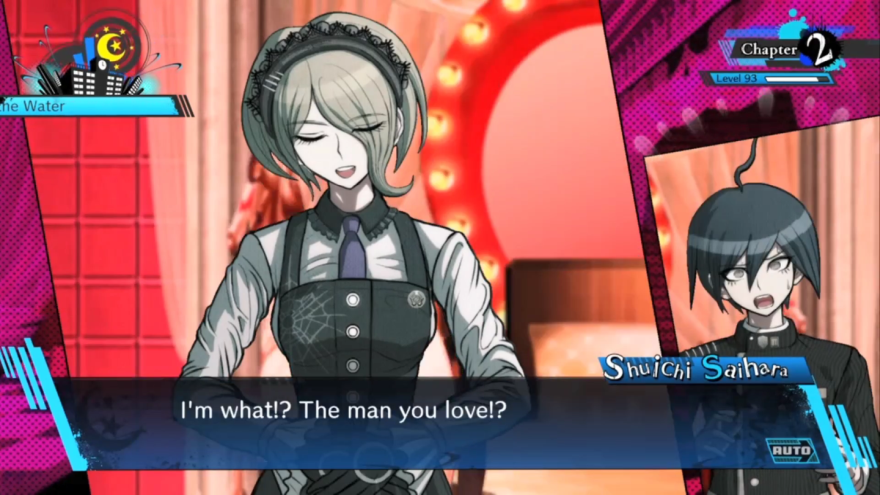 I mean every word of it. Although I am the
Ultimate Maid
, I do not know how to handle my own emotions.
Kirumi looked more fragile than I had ever seen before.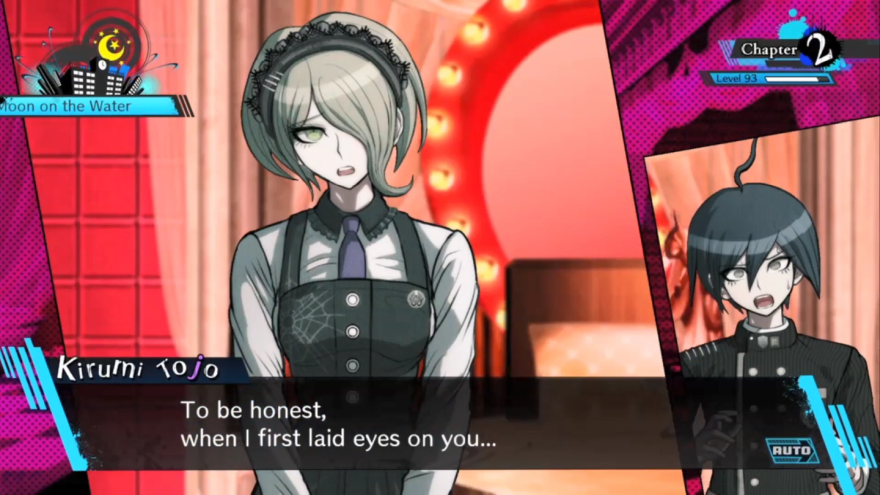 I was quite worried about your well-being as the heir to the Saihara family. I knew it was my destiny to nurture you and help you grow. I know I have not fulfilled my destiny yet, but... Somewhere along this path...I became...attracted to you.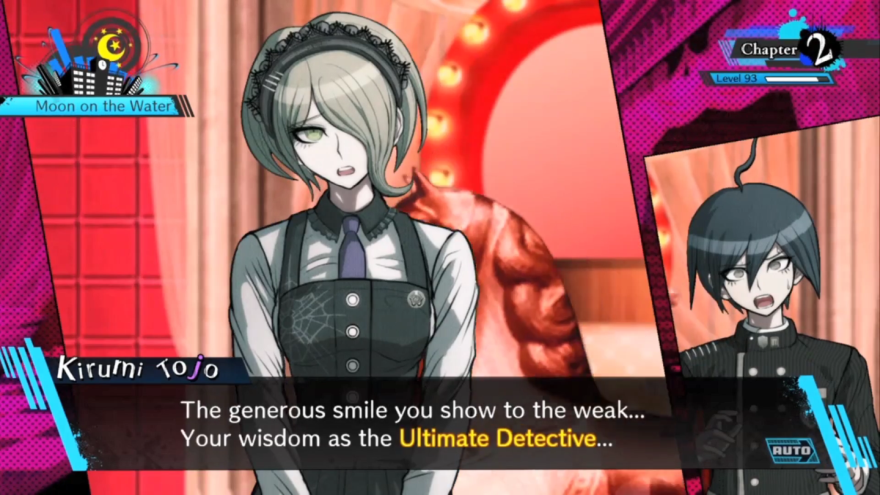 Although you are still unsure of your role, you have the courage to move forward... But most importantly...with your kindness... You...treat me as an equal...

And that...is a problem? I don't understand, Kirumi. I see you as my equal, and a woman who—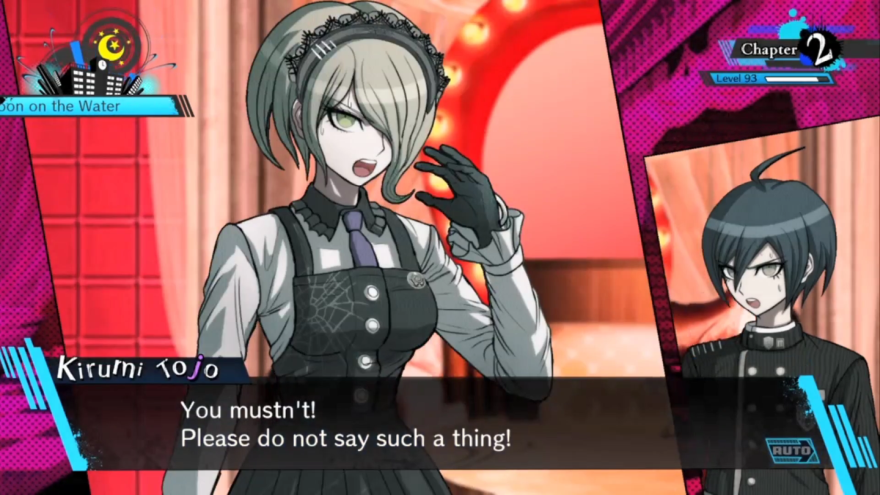 What...?

You must remember your duty. You are the heir to the Saihara family. This is what I have feared...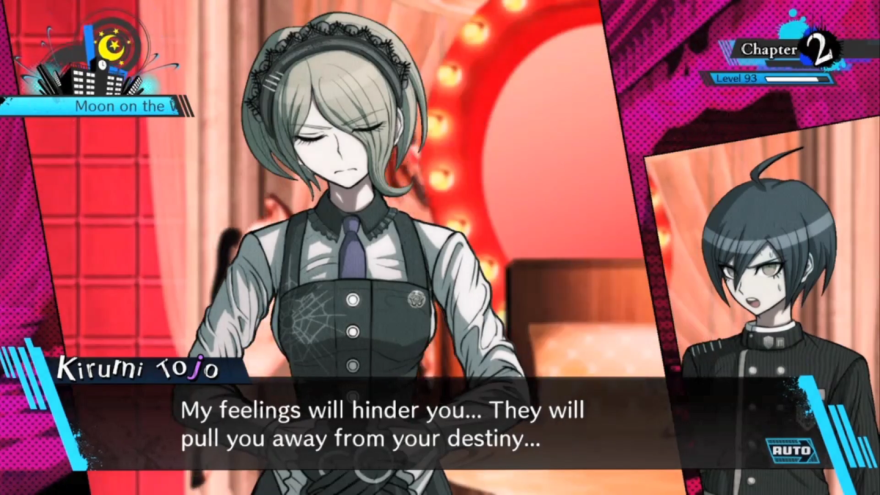 My love will become a bad influence to you. That is why...I must leave. My pride as a maid forces me to.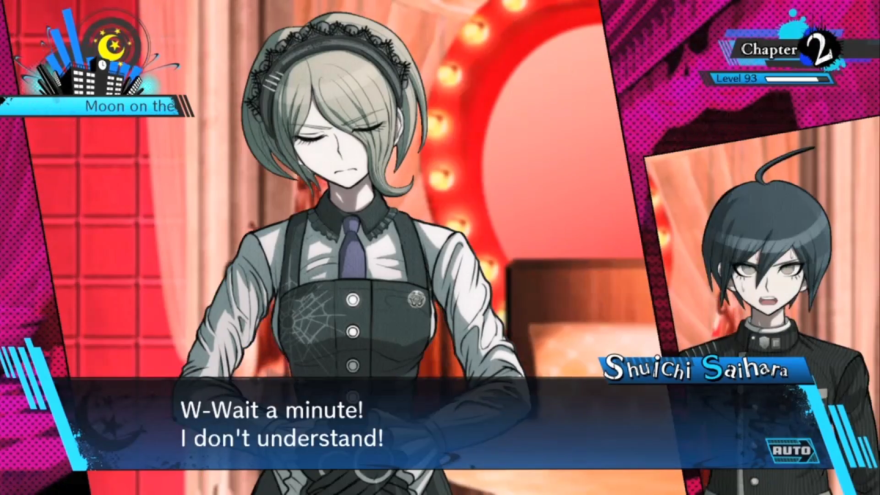 What?

Your feelings of respect and love for me can never be a bad thing! I won't let you talk that way, Kirumi!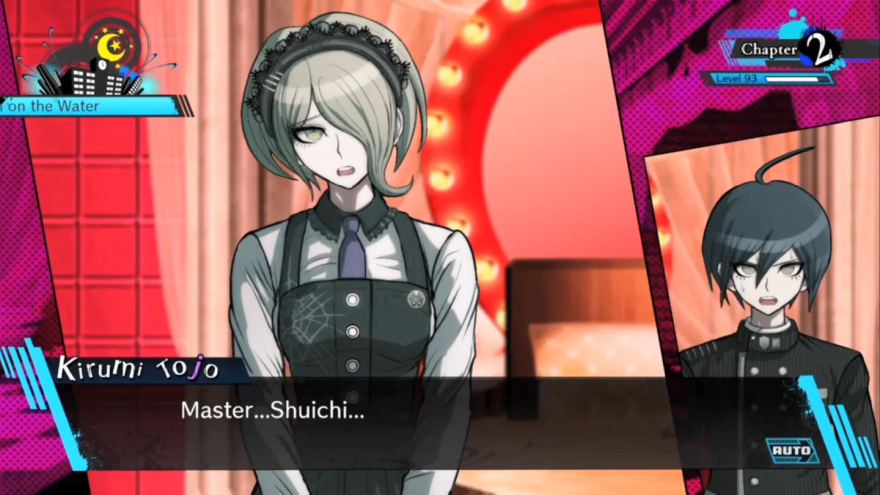 ...
Kirumi didn't say anything for a while. However...
AUDIO: The Key to Kirumi's Heart

U-Uuhhh...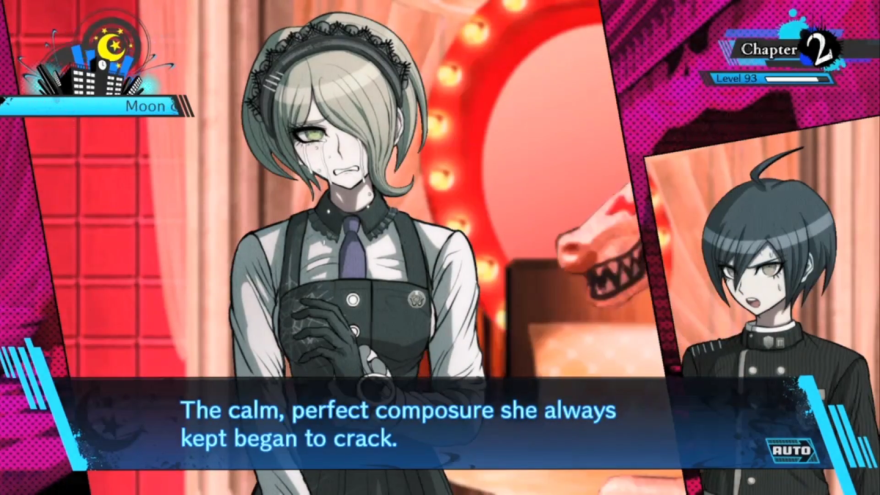 U-Uuhhh...uuhhh...
As teardrops fell freely from her eyes, she cried as a child would.

Waaaaahhh!!!

Kirumi...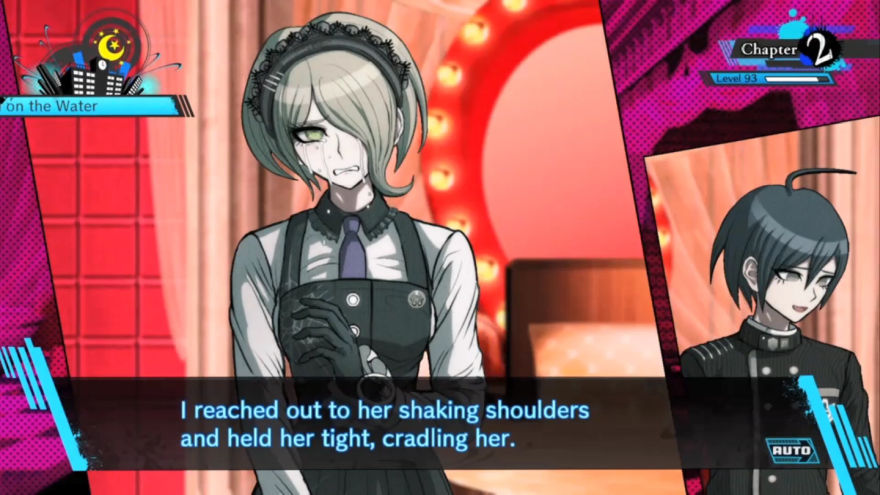 A-Aah... Master Shuichi! Master Shuichi! Are you sure...? Is it truly alright for me to have these feelings for you?

Yes...of course. Thank you...for expressing your feelings.

I am not worthy of such kind words...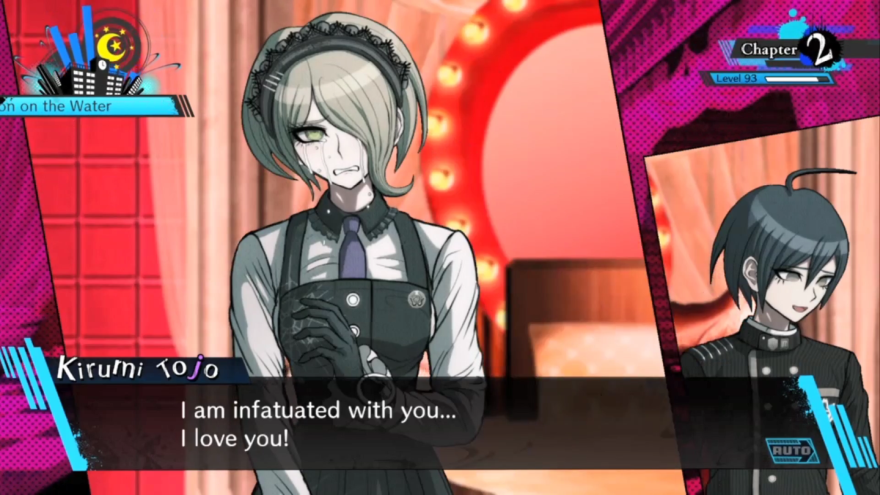 Please allow me to stand by your side...forever!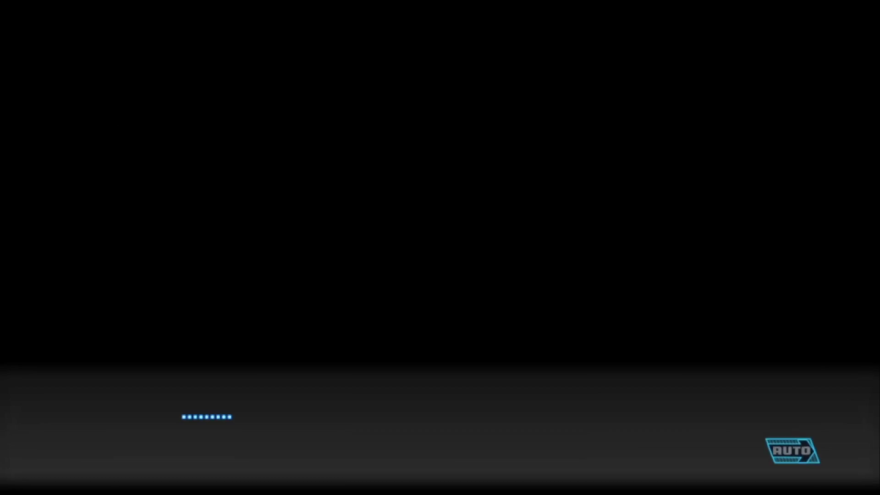 ......
...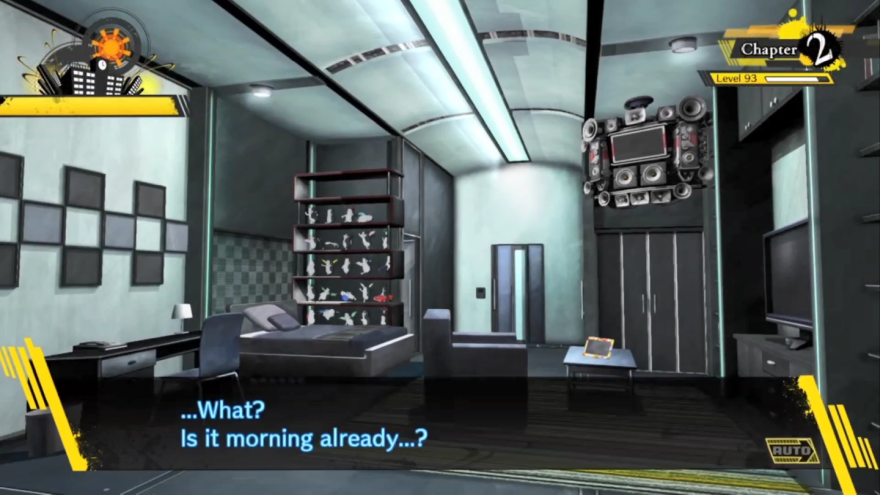 Last night, with Kirumi... Was that a dream? But then, why...can I still hear her voice?