Part 49: The Hazards of Love

This one's gonna get a fucking

from me, dog!
MUSIC: Cool Morning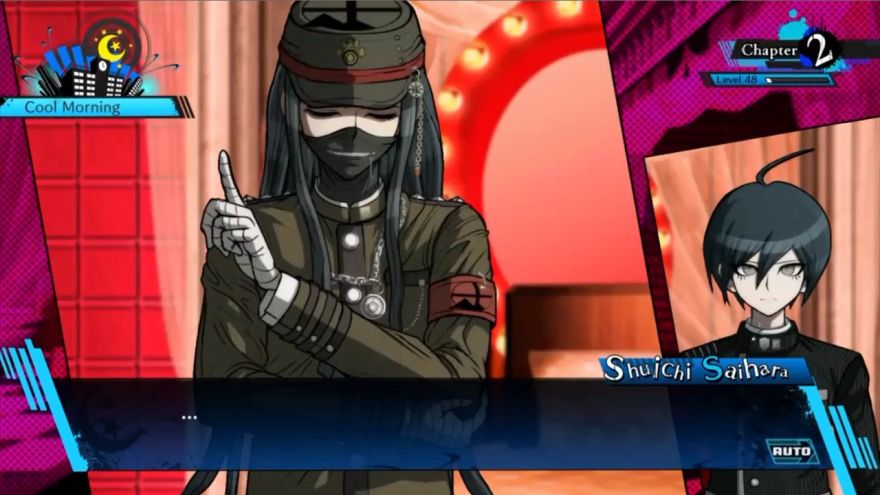 Seriously though, trigger warning. You might want to skip this one.

...

Kiyo's fantasy... I'm a little scared of him... But I won't deny I'm curious.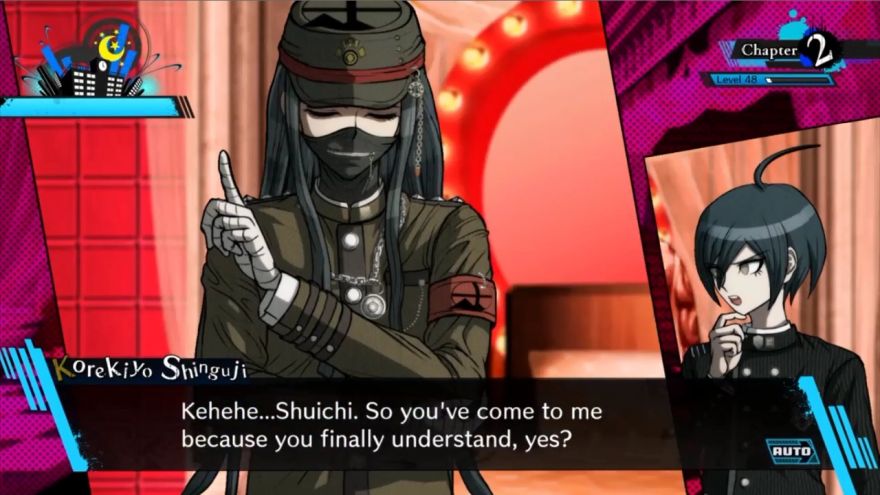 MUSIC: Nightmare in the Locker

...Huh?

What exactly do I understand? I suppose I'll have to feel around...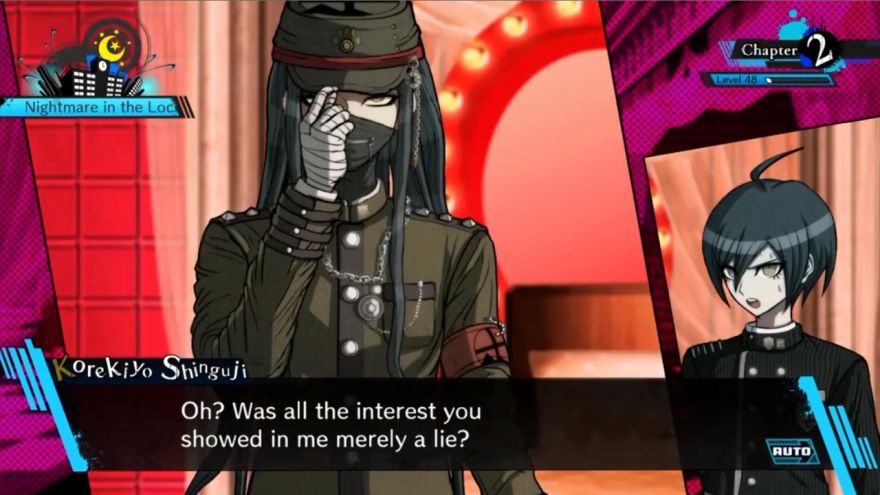 Well, whether it is true or false is irrelevant to me. That passion you showed me... I fell victim to its beauty. So as you wish, I will accompany you for but a single night.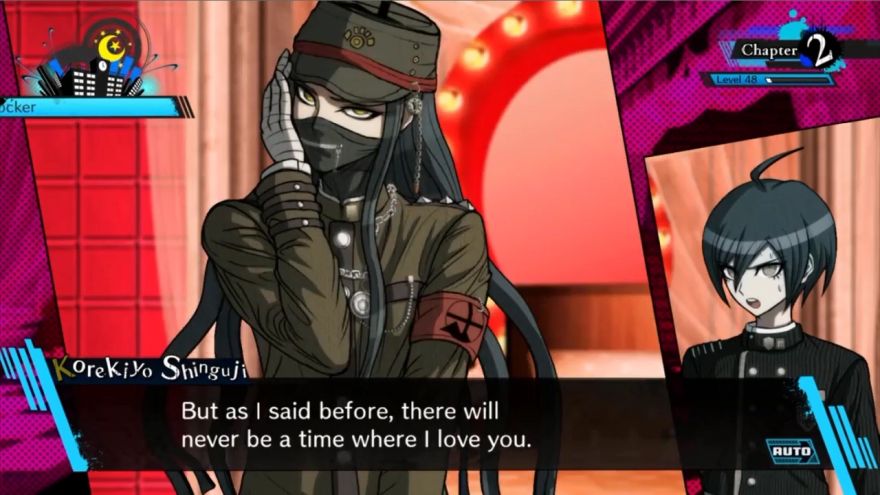 You're alright with that, yes?

Ah, um, wait a minute...

So in Kiyo's fantasy, I approach him, and he responds to my advances...? That's...an interesting fantasy, but I don't know if I can do this...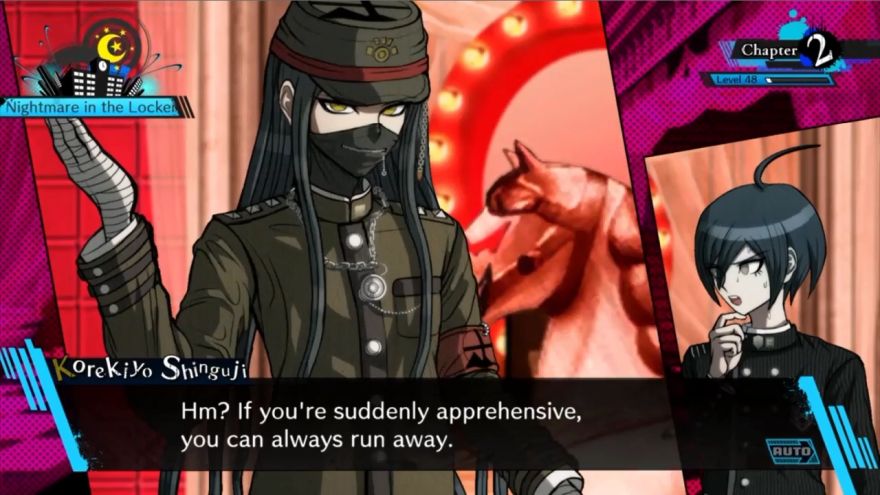 Ah, no, I'm not planning on running away...

Oh, it is quite alright. I wouldn't blame you. Rather, it is I who would be at fault.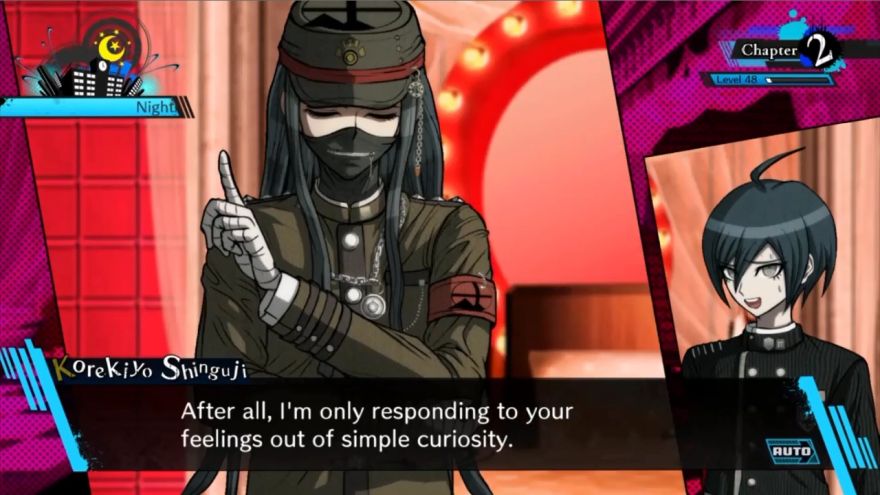 What do you mean...?

Kehehe...it may seem frightening at first... But I will tell you this... You will enjoy it.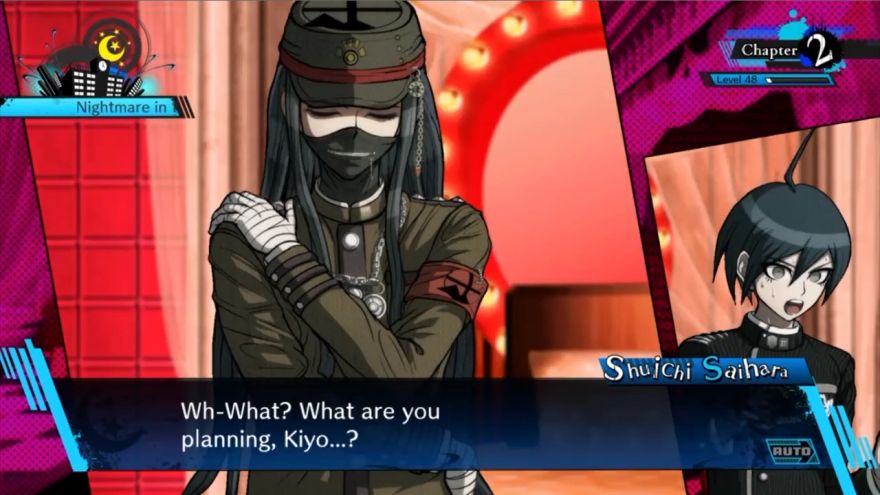 Don't worry... It's only frightening at first.
Kiyo's voice sounded almost sultry as he pulled a bundle of red rope from underneath the bed.
MUSIC: Finding Peace Party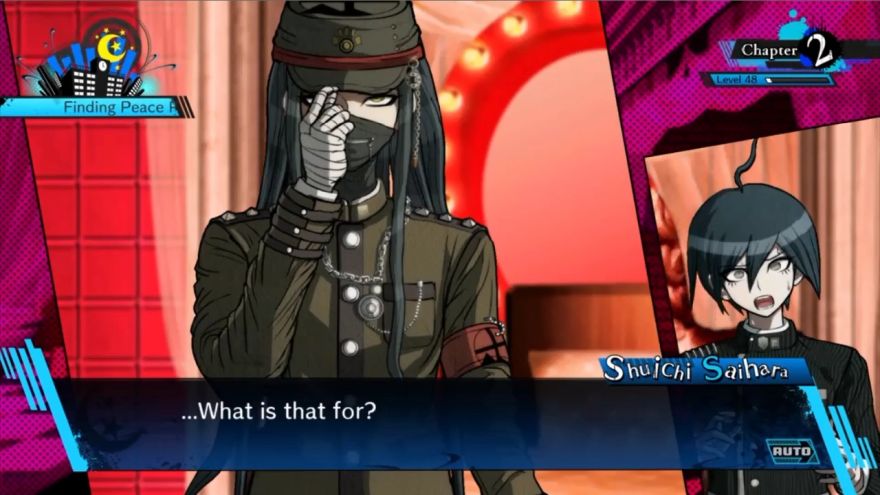 I of course already had a good idea what it was for. I made my way to the exit.

Kiyo must have been anticipating that. He grabbed my arm with his slender fingers.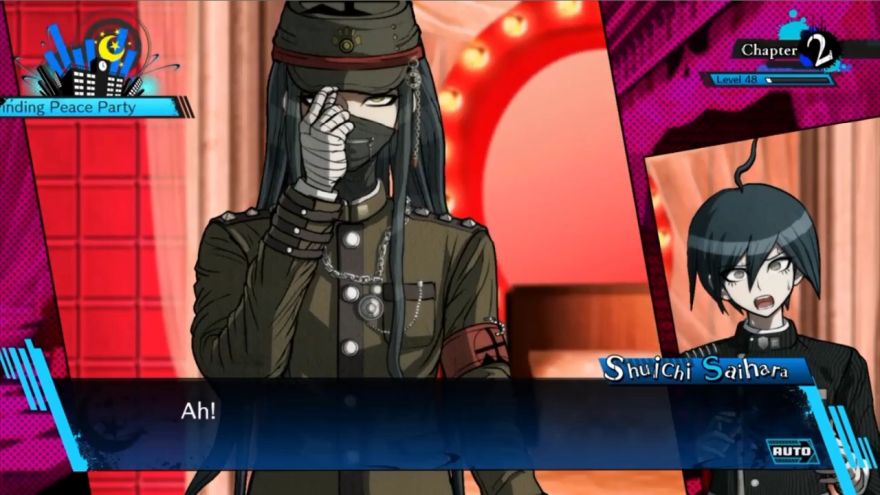 The screen shakes a bit as Shuichi falls.

Kiyo's grip was surprisingly firm, and he guided my body onto the bed as I fell backward.

Kehehe...where are you going? You're in my control. Just surrender...

W-Wait, hold on a minute... I didn't know we would go this far...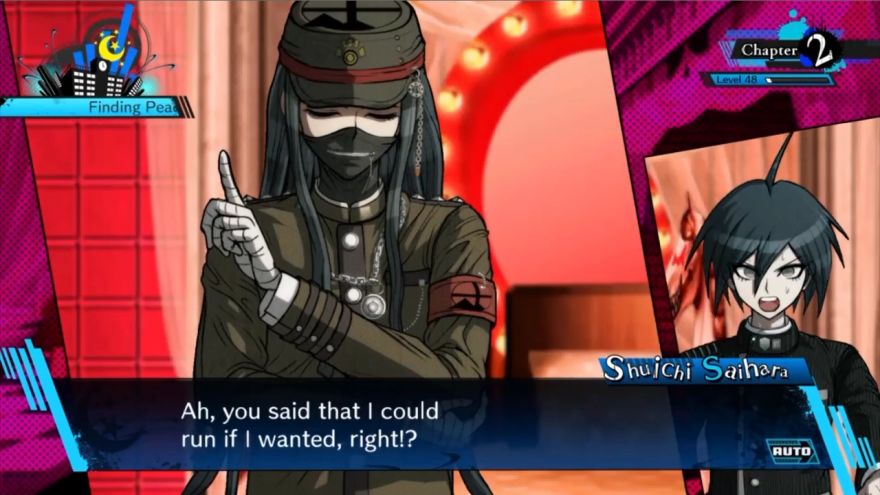 I did indeed say that. But I never said I wouldn't stop you...

Wh-What...?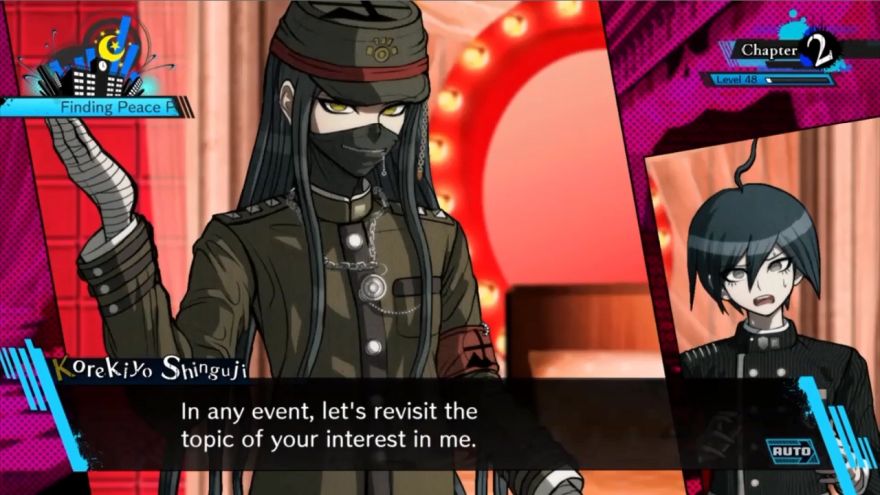 As I said, all aspects of humanity, even the ugliest, are beautiful. You took an interest in me. Spent time with me... What sort of beauty will you show me as l toy with you...? That is what I wish to know.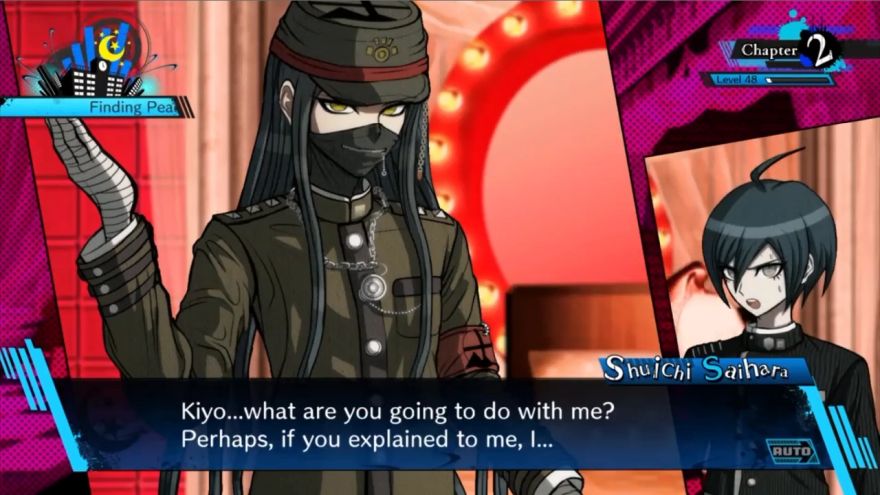 Kehehe...you needn't understand all at once. I will teach you...thoroughly.

N-Never mind, you don't have to explain!

I have to accept the role, no matter what it is... But this could be dangerous! How do I get out of this...?
AUDIO: The Key to Kiyo's Heart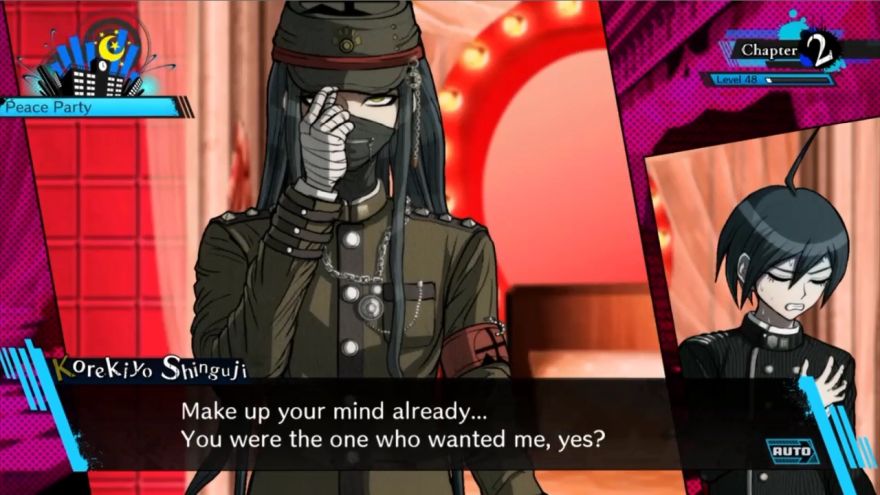 Wha—? What? What!?

Ah...I can feel...my worries dissolving... My mind going blank...

Well, the way you quiver with confusion is beautiful, too...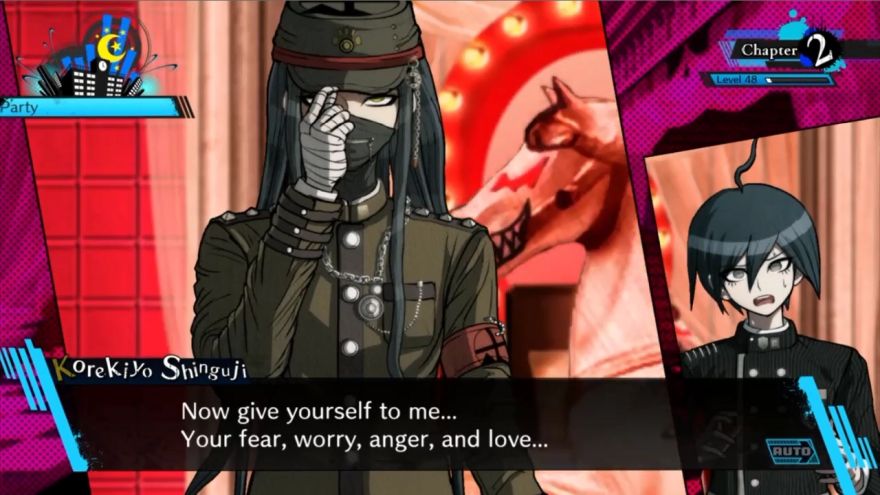 I will reveal all of your beauty. I will open the door to a world of pleasure you have yet to experience.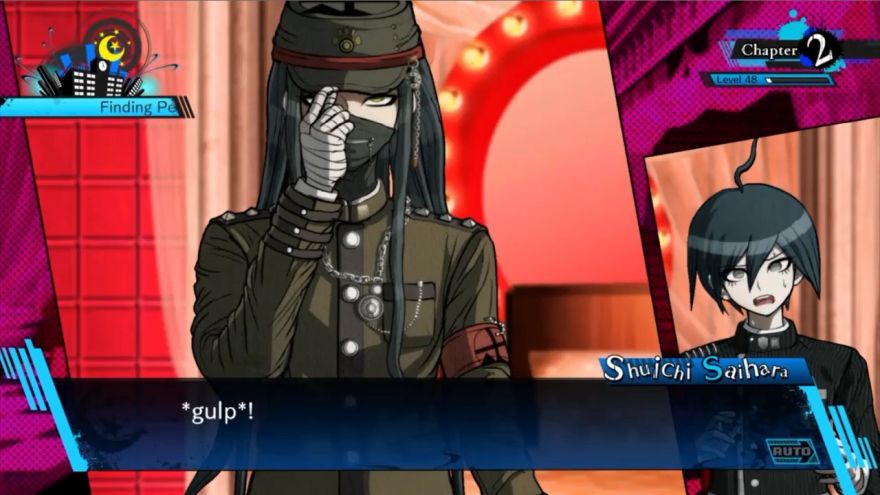 I swallowed a ragged breath and relaxed.

A cord of deep red rope swinging from his fist, Kiyo glided forward, and...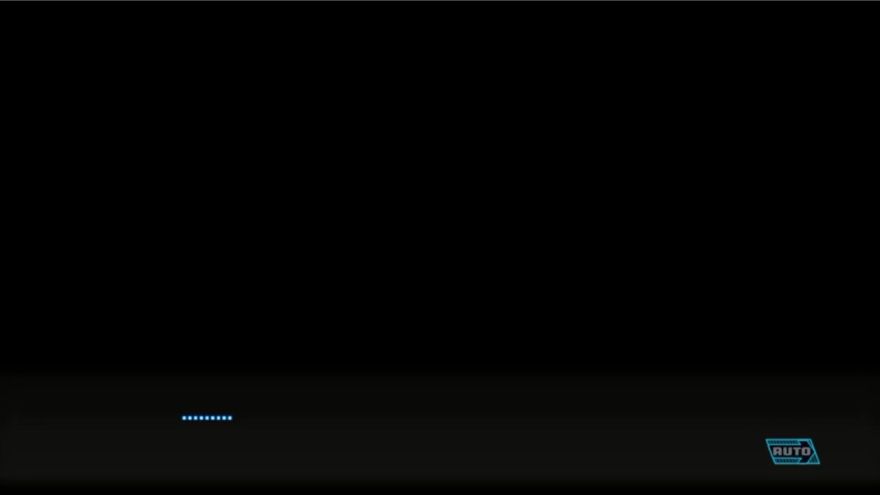 ......
...
After the morning announcement...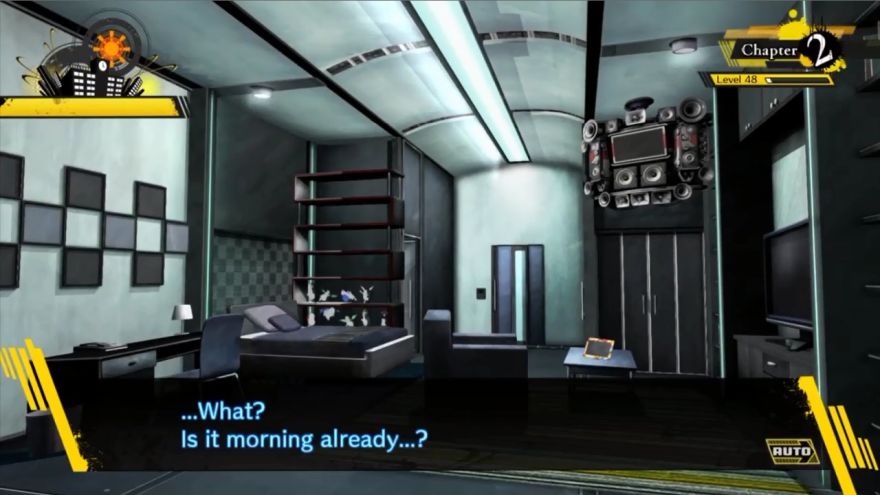 Last night, with Kiyo... Was that a dream? I still feel...kind of sore...

Drakengard! I-I mean, Danganronpa!