Part 14: Episode 12 - God of Wauurrgh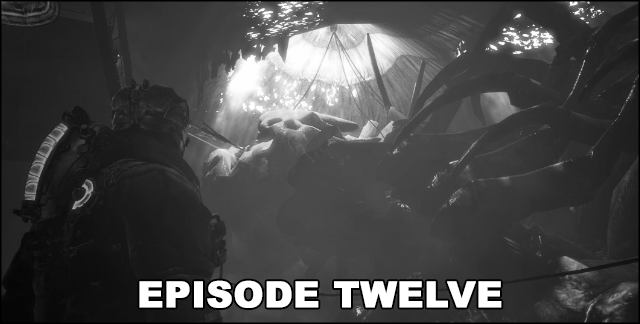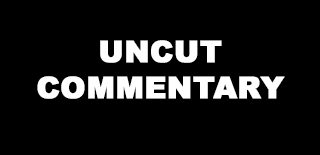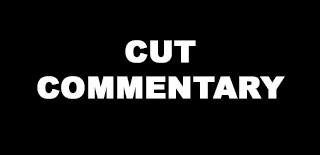 Today Isaac becomes a banana and then we trek across the facility in a desperate bid to search for supplies and make ourselves a probe gun. I am joined by Blind Sally and Nine-Gear Crow.
TEXT LOGS IN THIS CHAPTER:
quote:
PERSONAL LOG: PVT EDMUND VARLEY

With great effort our dig team trekked to the coordinates Dr. Serrano had given us. The blizzard was relentless. To keep from getting lost, we chained the MU92s together into a sort of wagon train. We struggled like this for the better part of a day, wondering if we would ever see our warm bunks again.

Then, without warning the storm lifted and we saw them. They towered like gods with a twisted Olympus rising behind.

Before I knew what was happening, I had fallen to my knees and was weeping uncontrollably overwhelmed by my utter insignificance.
quote:
PERSONAL LOG: PVT EDMUND VARLEY

Everywhere we dig, we find them, their frozen carcasses trapped in the ice. I know Serrano says they've been dead for two million years but I can't shake the feeling that some part of them is still alive.

Their eyes, if they had them, are long gone. But their stares are intense. Accusing. Angry. Distorted. And around them, always the Markers: Ancient monoliths from an ancient race.

Sometimes, when everyone has left the dig site for the day, I hear their icy voices like whispers on the wind.

'Turn it off.'

'Turn it off.'
quote:
SCAF-AHC 30904 FROM: GENERAL SPENCER MAHAD

ATTENTION ALL HANDS: SCENARIO FIVE HAS BEEN DECLARED. ALL FLIGHTS ARE GROUNDED. DO NOT ATTEMPT TO CONTACT THE FLEET. REPORT TO YOUR SUPERIOR OFFICER FOR ORDERS. 100% COMPLIANCE IS REQUIRED. THIS IS NOT A DRILL.

GOD SAVE THE COLONIES.
quote:
WENT TO THE ARMORY TO REQUISITION A PISTOL AND ONE BULLET FOR EACH SOLDIER - SHAKING LIKE A LEAF. THE SUPPLY CHIEF FILLED THE ORDER AND ASKED IF I WANTED A RECEIPT. WE BOTH LAUGHED. AS WE SHARED A FINAL SMOKE, HE TOLD ME ABOUT HIS FAMILY BACK HOME AND HIS VACATION PLANS FOR WHEN HE RETURNED. THEN HE UNZIPPED A BODY BAG AND ASKED IF I WOULDN'T MIND SPOTTING FOR HIM. HE APOLOGIZED FOR BEING A HEAVY FELLOW AND SAID, IF I COULD, HIS BODY SHOULD BE TAKEN BELOW LIKE THE REST. I HESITATED AT FIRST. BUT HE CALMLY SAT DOWN IN THE SACK LIKE IT WAS A SLEEPING BAG, SAID A QUICK PRAYER, AND THEN - HE OFFED HIMSELF. ONCE HIS REMAINS HAD BEEN TENDED TO, I GATHERED MY ORDER AND NOTICED THE JITTERS HAD GONE. I GUESS I'M NOT AFRAID TO DIE ANYMORE. IN FACT, I'M LOOKING FORWARD TO IT.

TRIVIA:
- The existence of the Nexus is actually foreshadowed by a billboard in the first chapter of the game in which it is available in the form of a delicious burger. I wonder what the Nexus tastes like.