Part 3
... 999 997 ... 999 998 ... 999 999 ... ONE MILLION!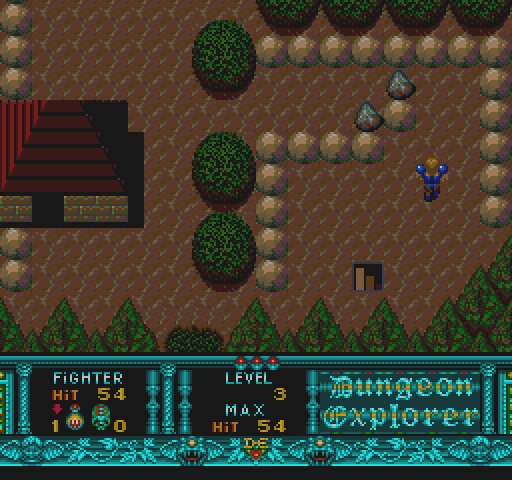 Hey, wow, that was totally worth it. Yeah, definitely, now those rocks are pushable. Great. Just in case I ever, you know, want to go back into a deadly dungeon whenever I want to.

That said, even though the Gutworm (

) didn't have the ORA stone, there was something strange about that last dungeon. I think this is where I finally get to explore, as opposed to just play fetch with a morbidly obese tyrant! Of course, in this case, 'explore' means 'go up the other set of stairs', but God damn it, it's been hours since my last adventure and I'm desperate.

What horrors await beyond that next set of stairs? Perhaps the belly of the beast itself -- the alien nursery? Maybe it will take me directly to the hive queen, or great Lord Natas, who all the villagers keep calling the Devil (Natas? Satan? Probably a coincidence).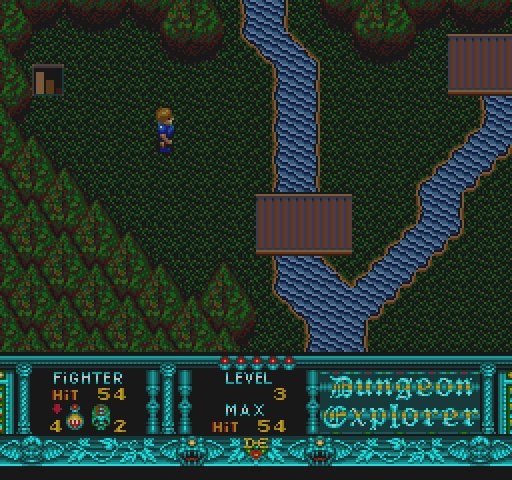 ... Another ... village. Great. You know, you'd think that the people who live in this stupid kingdom would be a lot happier if the many little villages and hamlets weren't connected solely by a
series of fucking dungeons
.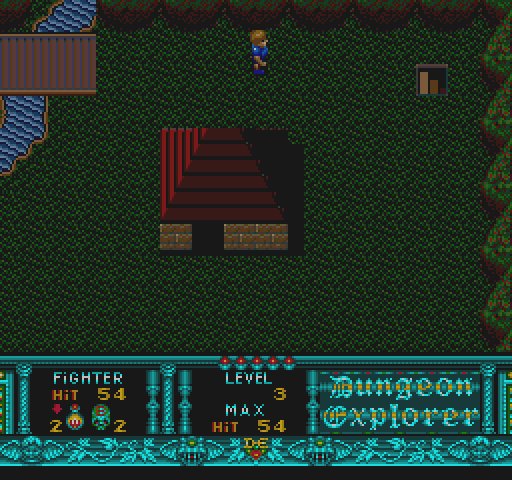 I run around outside for a little bit and savour the sunlight and the sound of water running through the stream at a blazing 2fps before I pull up my pants and trip down the next flight of stairs in the corner of some field.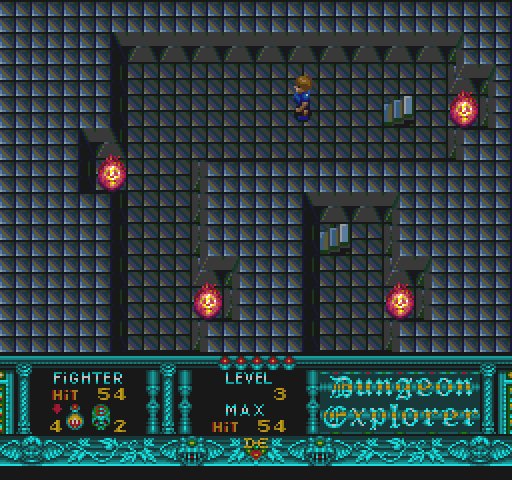 Wha-- but-- I--- ...

goddamnit. Time for some adventurer resolve: Just ignore this stupid dungeon. Pretend there's nothing here and run to the exit with your eyes closed and your hands over your ears screaming the lyrics to Sugar, Sugar as loud as you possibly can, Jesus. It's for the best.
SUGAR DO DO DO DO DO DOOOOO OH HONEY HONEY YOU ARE MY CANDY GIRL AND YOU'VE GOT ME WANTING YOU DO DO DO DOOOOO SUGAR DO DO DO DO DO DOOOOO OHHHHH HONEY HONEY DO DO DO DO DO DOOOOO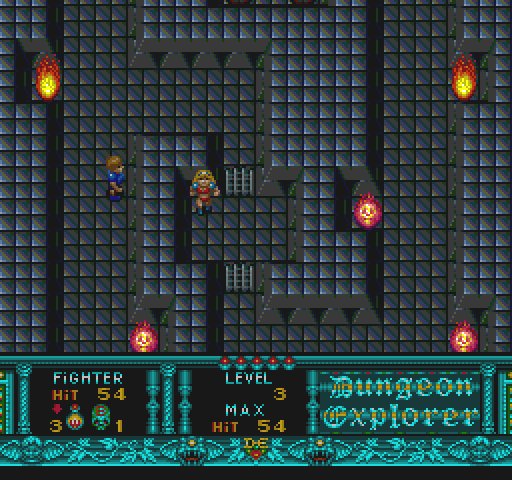 YOU ARE MY CANDY GIRL AND YOU'VE GOT ME WANTING YOU DO DO DO DOOOOO SUGAR DO DO-- hey now, what's this?


: Hey baby, what's shaking? My name's Jesus, and you are...?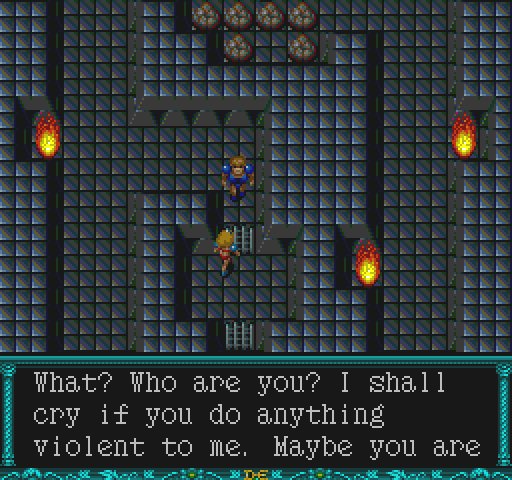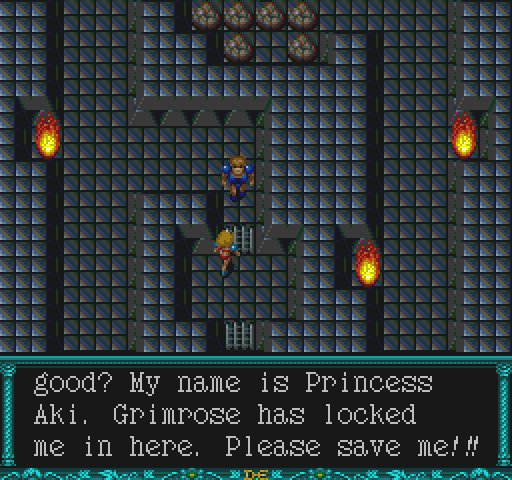 : What's that? Princess Hottie, you say? Well, don't you worry your pretty little head about it, this Grimrose fella and I'll have a nice chat. I'll have you out of that cage and that... gold bikini and those... shackles... in two shakes of a... mmmm... yeah, me likes.

: I'll be right back.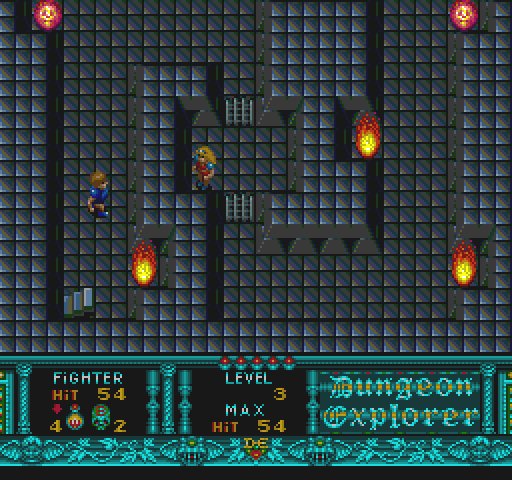 : Oh, and Princess?

: ?

: Nice ass.
Fuck the ORA stone, this is more important. Gotta find this Mr. Grimrose and either kick his ass, or take lessons, because fuck almighty, I like his style.

: Excuse me! Mr. Spider! Can you tell me where to find a handsome devil named Grimrose?

: uuuuuhnnnnnnnnggg

: I... see... then can you tell me why this castle looks identical to the one just a few dungeons away?

: unnnnnnnghhhhhhh

: You're ahhh... you're too close to my face -- you're talking too close to my face.

: nnnnnnnNNNNNNRAAAAGHHHH

AUUUUGHHHHHH GOD GET IT OFF GET IT OFF HOLY SHIT HOLY FUCKING SHIT


I don't like this place anymore.

I slaughter every last bug outside this castle, and run right up the front walk, pissed that Grimrose would keep such poor company.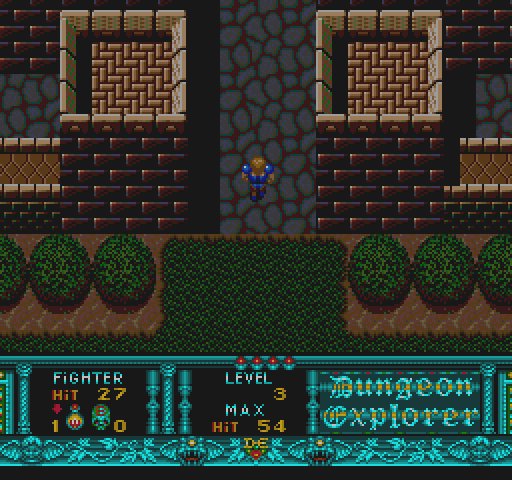 : Yeah yeah yeah I have an appointment no weapons whate-- Oh. Weeeeeeeeeird.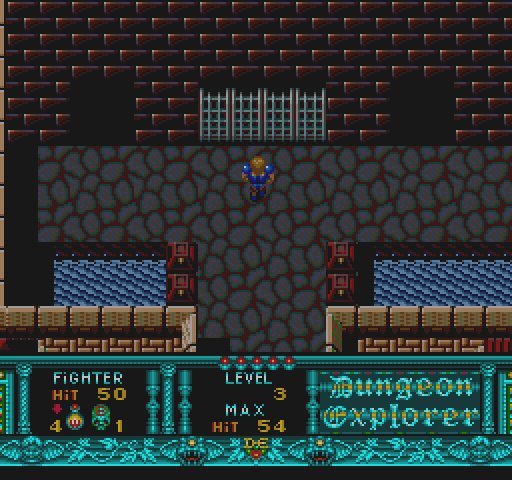 <

> That fucking figures. You know what, this Grimrose is a piece of shit. No guards, no manners, no way in. Fuck honourable adventuring, I'm going to go into his side rooms and trash all his crap. How do you like it, Grimrose? Huh? Yeah, that's right, I'm shooting knives at your statues.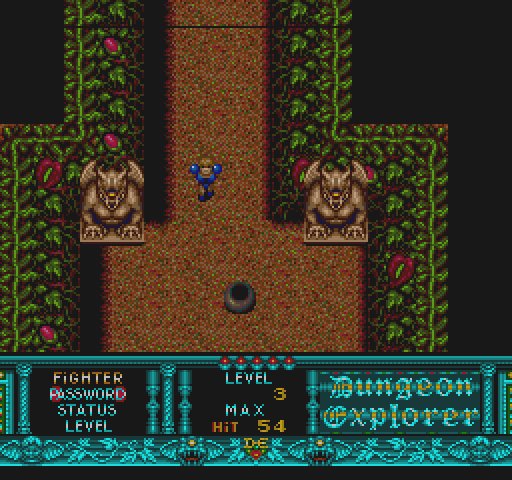 Not even your really fast mosquitos coming out of indestructible holes can stop me. I'm JESUS, motherfucker, and I roll with gangsters. I'm like this & with Snoop Dogg and Puffy, and I've been in the joint twice. I have
tattoos
. What about you, you fucking shit? You can't even show your face. You can't even throw anything remotely scary at me--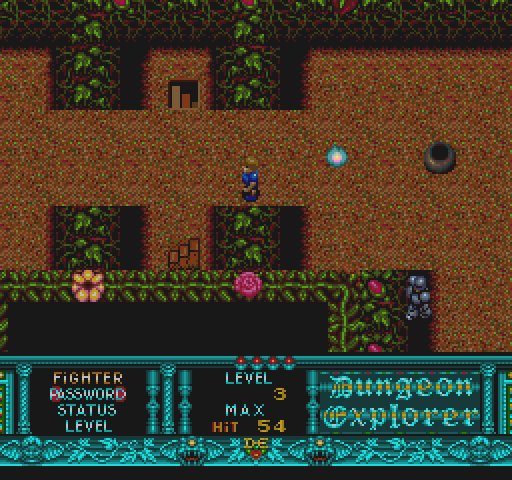 -- IT'S IN MY HAIRRRRRRR GET IT OUT GET IT OUT GET IT OUT GET IT OUT GET IT OUTTTTTTT

--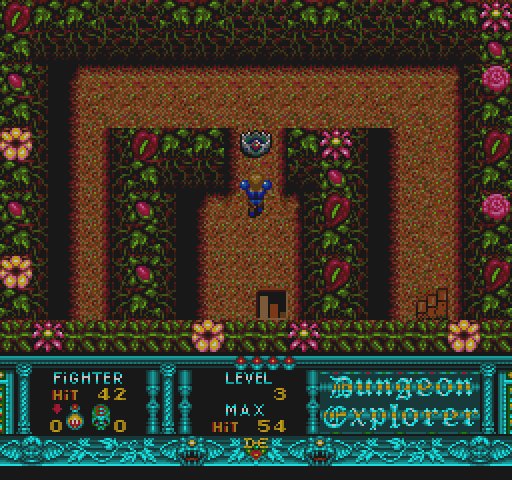 --not one fucking thing! That's right, I trashed all of your shit and what the fuck are you going to do about it? SHOW YOURSELF, YOU KIDNAPPING CREEP.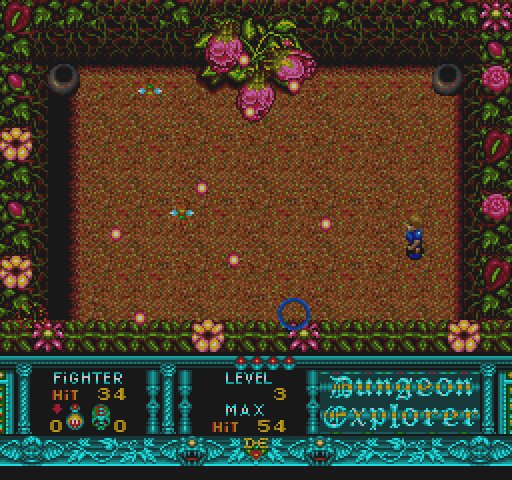 ...

You... uhh... huh. Grimrose is
actually
a rose. Do you mind if I ask you how the hell you managed to kidnap a princess and put her in a cage? Because, and I mean no offense by this, but you don't have any arms. Or eyes. Or really, anything at all. You're just a bunch of flowers. What'd you, leaf her into submission?
Screw throwing knives at this jackass, I'll just sit there and forget to water him and he'll die. Cover him with a blanket so he doesn't get any sun. Plant a more appropriate flower so it drives him out competing for soil nutrients. Hell, I'll just wait for winter to come and he'll die on his own.
I'm a bad gardener.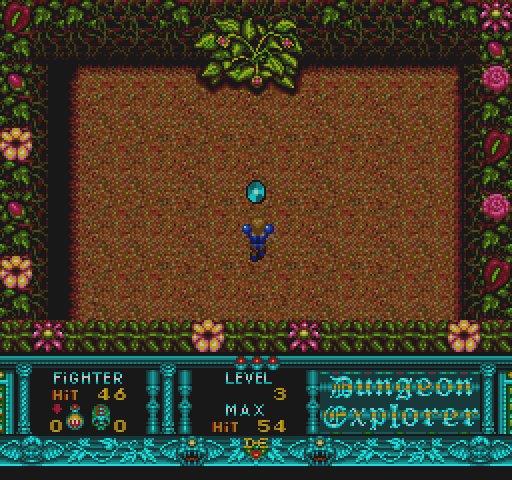 You know, it's kind of fitting that a giant flower dropped a sequin. This isn't the real prize, though. Oh, no. The real prize is getting back to that cage and having my way with the sweet princess. I saved her life -- she
owes
me.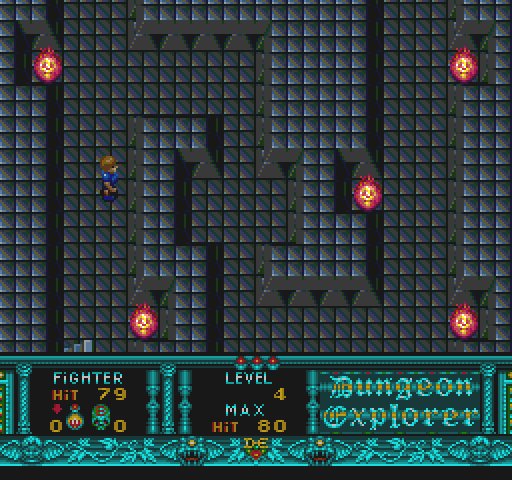 oh COME ON.

Next Time:
"I got her number -- how do you like them apples?

"