Part 7
Meanwhile...
I awake on a hard cobbled floor. My legs ache from running and my eyes from weeping, and yet I know I am not yet safe, and that I must continue. After picking the lock to my cell with the snaggletooth I removed with my bare hands, I fled into the forest only to find myself lost and alone, branches and leaves hopelessly jammed into the crevices of my chastity belt and golden brassiere. Stumbling, by the luck of the Gods, I reached the door to an abandoned hut in a small clearing and fell unconscious almost immediately after the door was locked and bolted.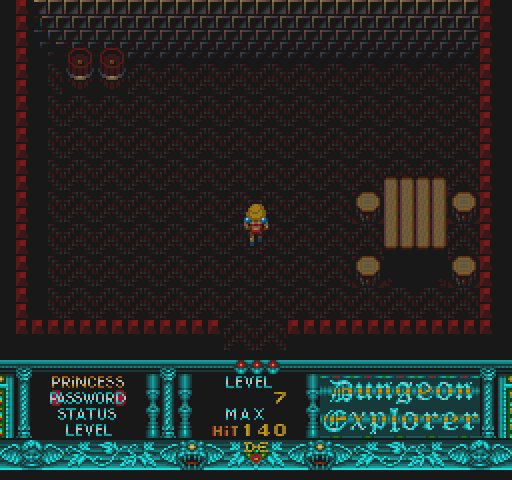 The room is bare and smells like peasants -- the odour of sweat and urine, of toil and unhappiness, the smell of utter desperation. It is a sickly smell, and it stings my nostrils and my heart to think of its worthless, dirty origins. My God, I hate poor people.

In the corner I find a bundle of throwing daggers, and I strap them to my thigh saucily. I don't know where I am, or whether or not I'll need them, but who knows, I might just find myself a husband out here.

I open the door and step out into the sunlight.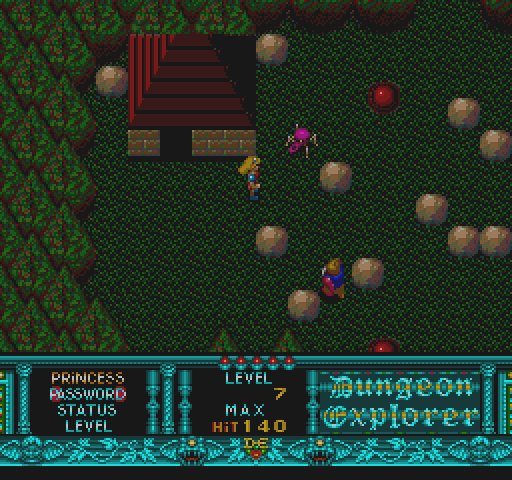 My word!
Some of the filthy creatures try to touch me, but I scream at them to desist.

: OFF, YOU SWINE. ONLY MY WETNURSE AND MY DEAR PAPA ARE ALLOWED TO TOUCH ME THERE.

They do not cease, however, and I am forced to run.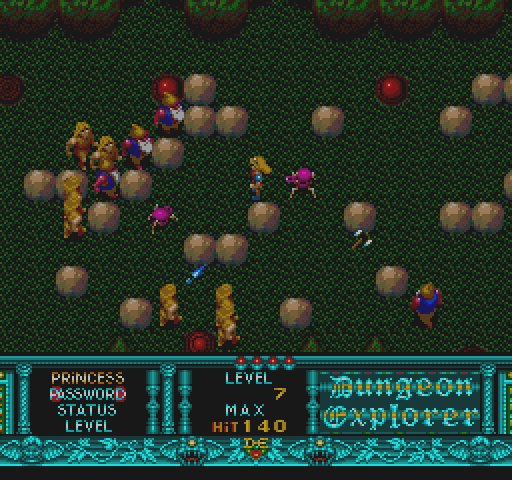 Oh, that's it. Gang rape is just so... so...
common
.

It's time to kick some plebeian ass. <

>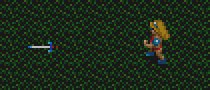 THAT'S RIGHT, YOU UGLY SONS OF BITCHES -- I'M PRINCESS MARY OF THE IKO AND I DON'T TAKE SHIT FROM NOBODY. I'M DIRTY, I'M COLD, AND I'M MENSTRUATING IN A GOLD CHASTITY BELT AND I'M ALL OUT OF TAMPONS.
IN SHORT, I'M MAD AS HELL.

I tear the fuckers apart and run down the nearest stairs; if I can find the nearest kingdom, I'll be on my way home. And maybe there'll be a prince to romance.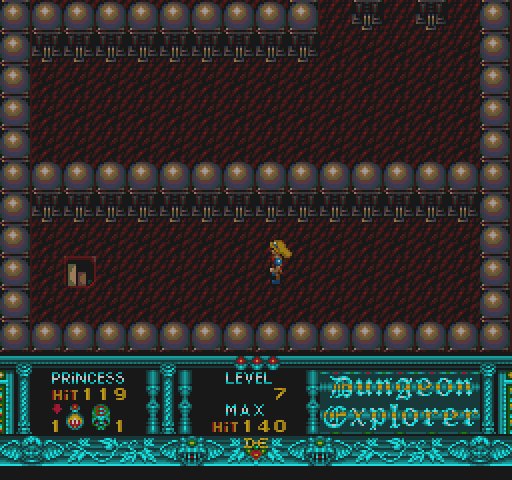 Oh, dear. It's dark in here and I can hear a low growling sound from behind these walls. What's a girl to do? I can't believe they pay some people to explore these godforsaken places professionally.
...
Say, speaking of which, I wonder where that handsome warrior I met earlier got off to. I wonder if he has any royal blood. I would gladly accept his wooings.
Just thinking of him in that tight blue armour, his muscles rippling...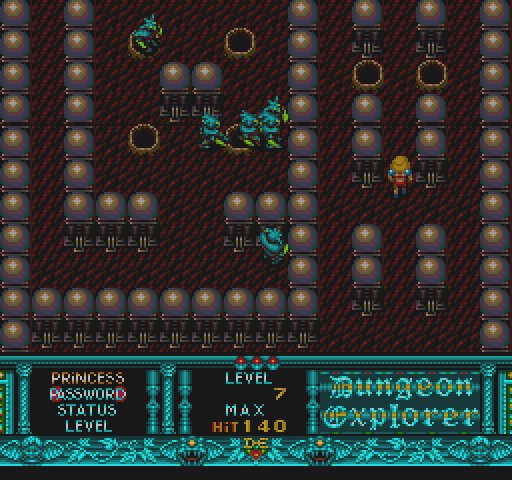 : ROOOOOOARRRRRRR

: ...his crotchplate bulging with the power within...

: NRRRRRRRGHHHH

: ...subtle caresses of the hands...

: BLARRRRRRGH

: ...the whip's sweet sting on my backside...

: GRR-- wait what?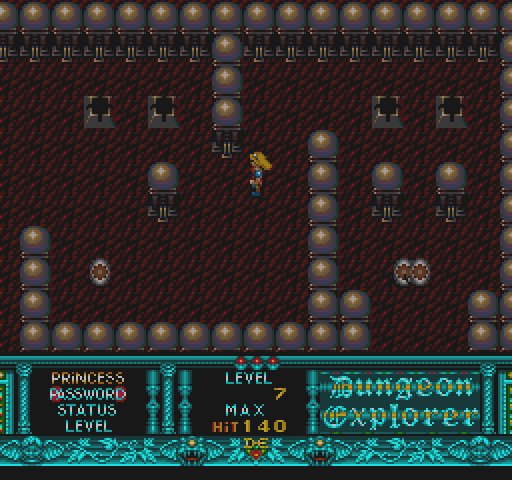 These blades bounce from wall to wall seemingly without inertia. They could take my head off in a second and sever my spine like butter, but, using my powerful bracers as a shield, I manage to knock one out of the air and use its shiny surface to check my hair.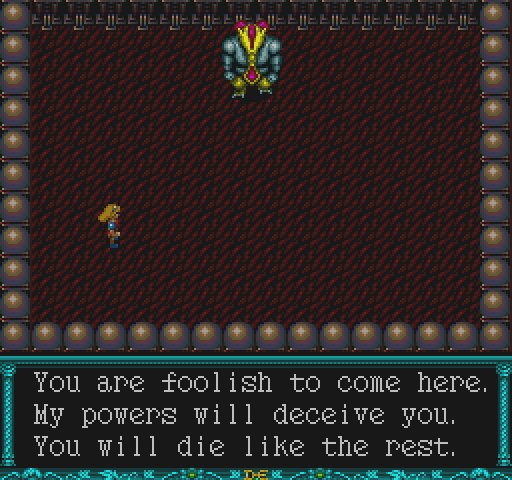 : Oh yeah? Well take a gander at my powers, you big-nosed monster.


: Dammnnnnnn, girl!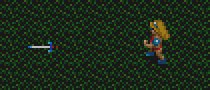 Spectacular, aren't they? My daddy paid for them himself.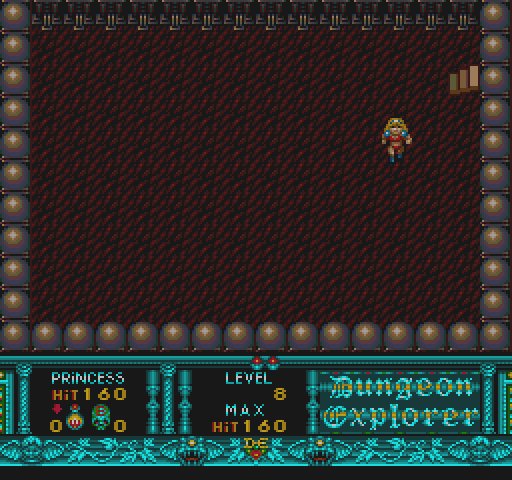 I seem to be getting the hang of this adventuring thing. I'll be home in no time. I just wish I hadn't lost my cellphone in that forest.

Back at the bar...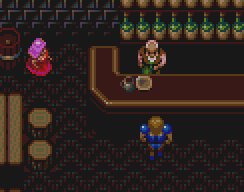 : Hey man, you got a phone?

: u want drinkz?

: ... Yeah I'll just find it myself.

: Let's see... J-B-B-N-J...H-D-C-O-G...


: *ring*...*ring*...*ring*...*ring*...*ring*...