Part 107: Russia

From the Diary of General Fedorov - Commander of the Mobile Commandos posted:

September 20th 2150,

Czar Vladimir has called me to Russia to deal with a rebellious army. Rumor has it this is one of General Axeil's final units, crushing it would finally end our internal strife. We will crush the traitors and then leave for Mars!
Briefing Video: video link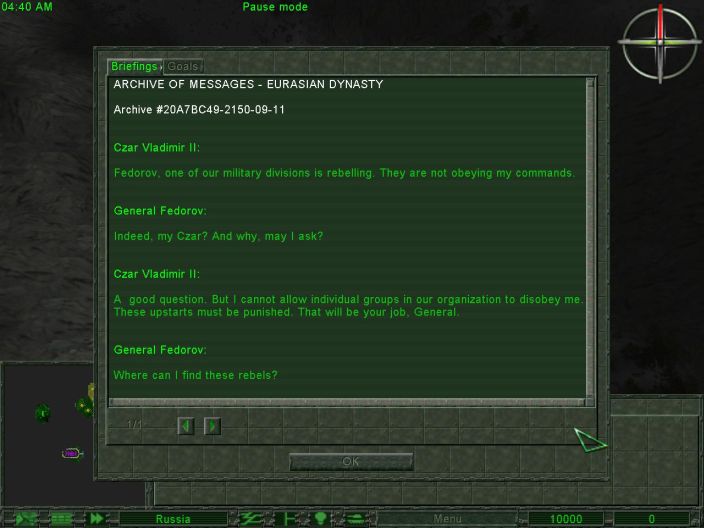 rest of briefing posted:
Czar Vladimir II: Their base is in Russia, roughly 105 miles from your main base. Get your troops ready, you will receive the coordinates shortly.

General Fedorov: Yes, honorable Czar! May your breath turn the countenances of your enemies green!
Finally we will be rid of this rebellion. Let's end it today!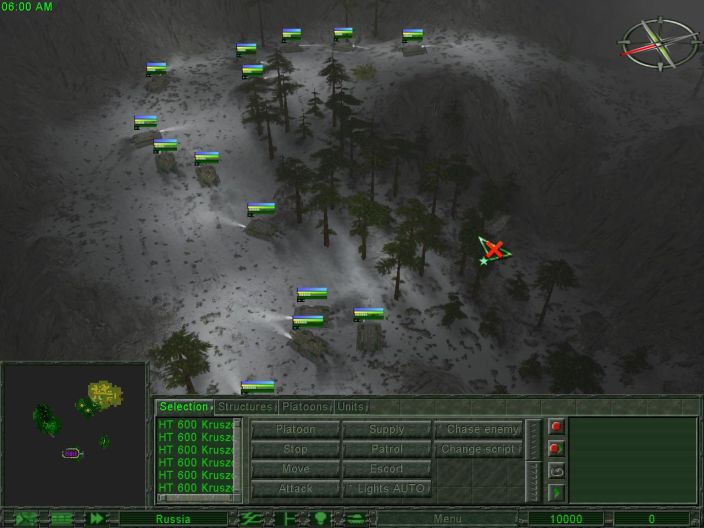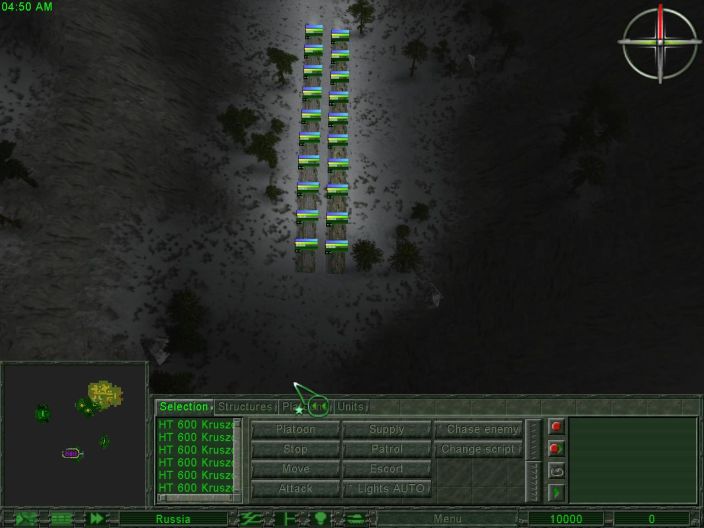 The traitor's base is only weakly fortified from the rear. Victory will be in hand shortly!
Incoming Transmission, Emergency Channel
General Ivanov posted:
PLEASE RESPOND!
COMMUNICATIONS JAMMED.
SENDING ALTERNATE TRANSMISSION FREQUENCY.
PLEASE RESPOND!
General Ivanov? What's he doing sending me a message? All Dynasty soldiers, switch frequency to the one provided by General Ivanov!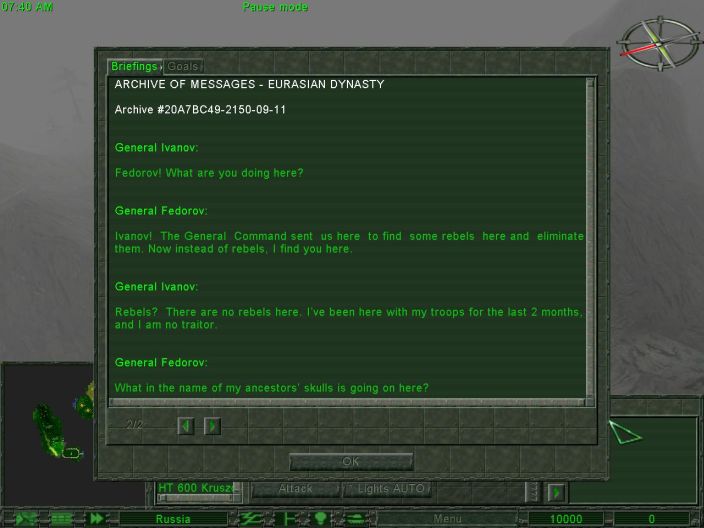 rest of transmission posted:
General Ivanov: I'd like to know too Comrade. Maybe they gave you the wrong coordinates?

General Fedorov: Possible, but I doubt it somehow.

General Ivanov: I don't believe it either, but hey! Something's coming our way!
Is this a set-up? A trap? General Ivanov only served with General Axeil at the very start of the war. He's definitely no traitor and certainly would never have assisted with the destruction of the Spaceport. What in the blazes is happening here? My attempts to contact General Command are all failing.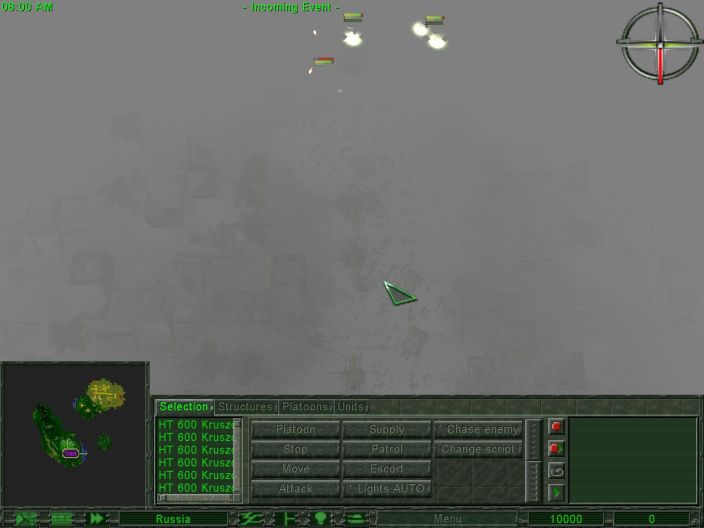 That insignia, these are soldiers under the General Command! Why are they attacking us?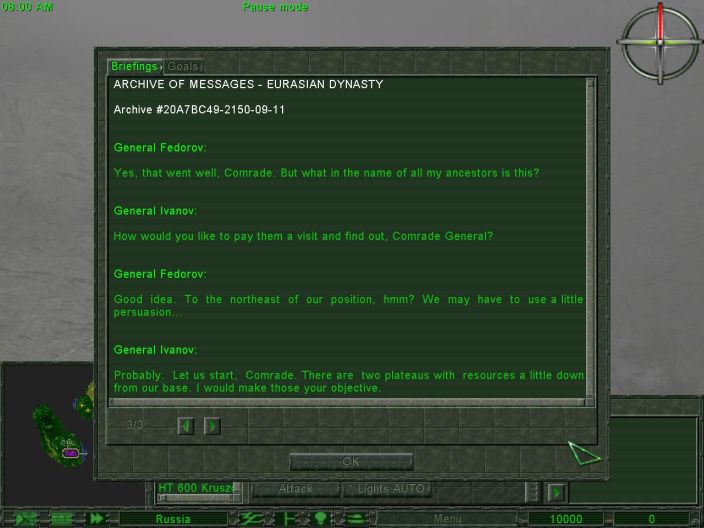 rest of transmission posted:
General Fedorov: Let's go!
From the Diary of General Fedorov - Commander of the Mobile Commandos posted:

November 8th 2150,

There are no traitors here, only General Ivanov. I fear we have been set up and pulled into a trap. General Command is not responding and we were ambushed by tanks bearing General Command insignias early this morning. Perhaps the traitor the Czar spoke of is in the General Command? We must investigate.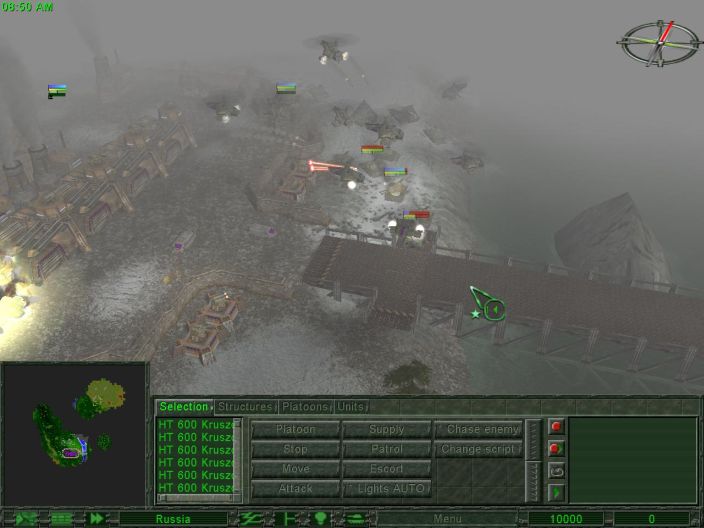 The forces of the General Command continue to attack but thankfully General Ivanov's defenses are holding.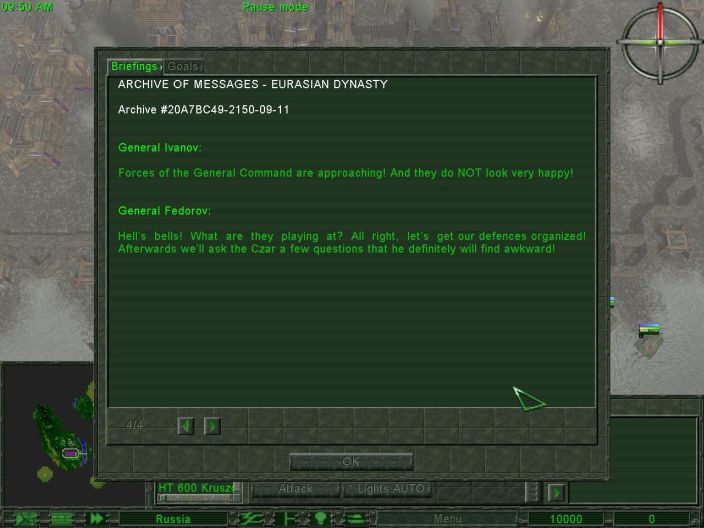 We have no choice, we must attack the General Command. They are not responding to our hails and their tanks are determined to blow us off the face of the Earth.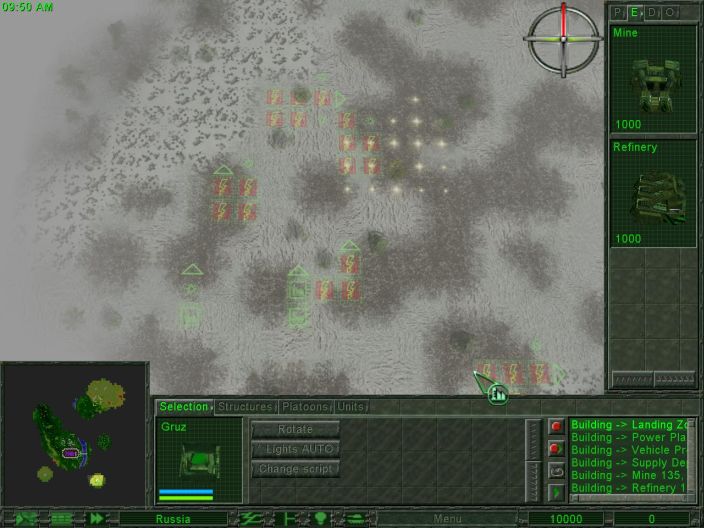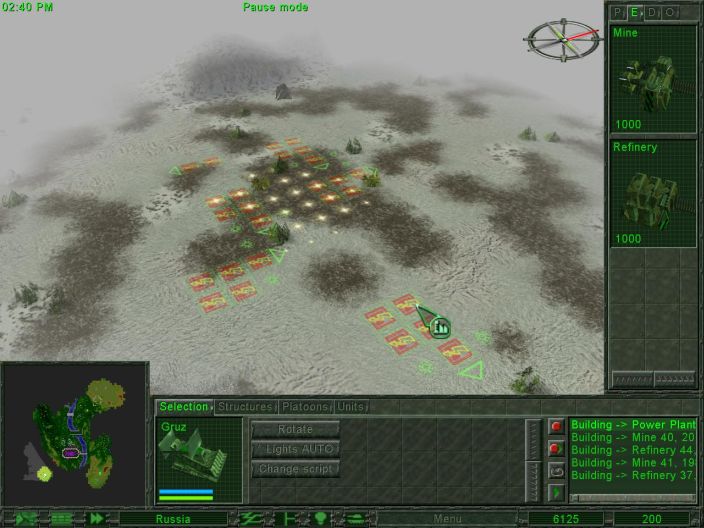 We will be building two bases this time around. One to act as a forward attack base so that we can pincer the General Command (GC) forces along with General Ivanov, while the other base will be placed behind Ivanov's lines and work to shore up his defenses against any GC counterattacks.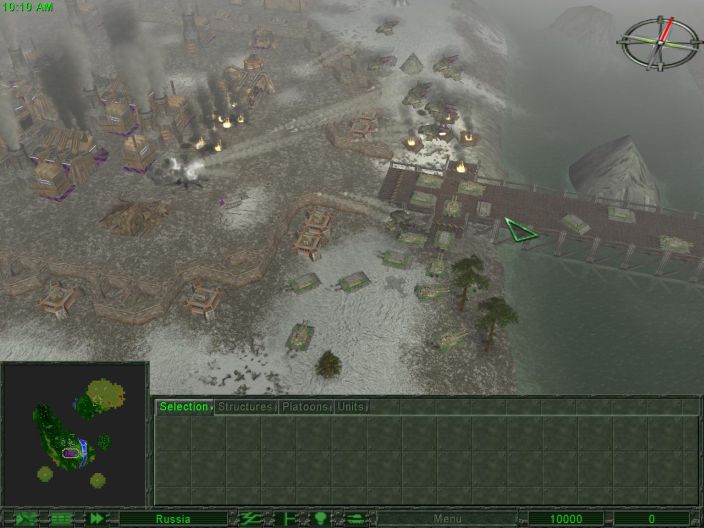 GC forces have already begun to break through Ivanov's lines. We must hurry.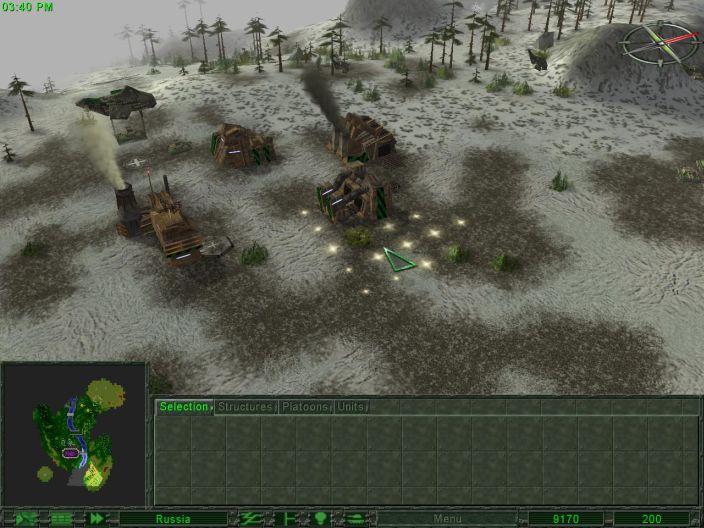 Given such a dire situation I order all available units to the front. We'll need overwhelming force to topple this base.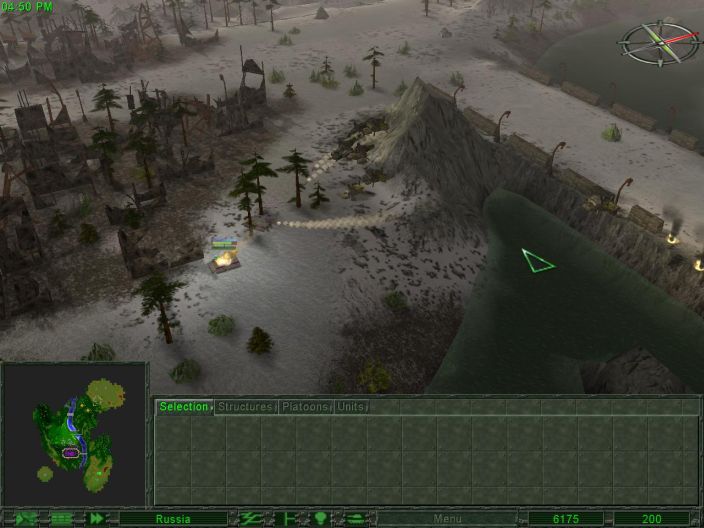 Ivanov's continuing to face pressure from the GC. Han heavy helicopters are attempting to clear out Ivanov's tanks.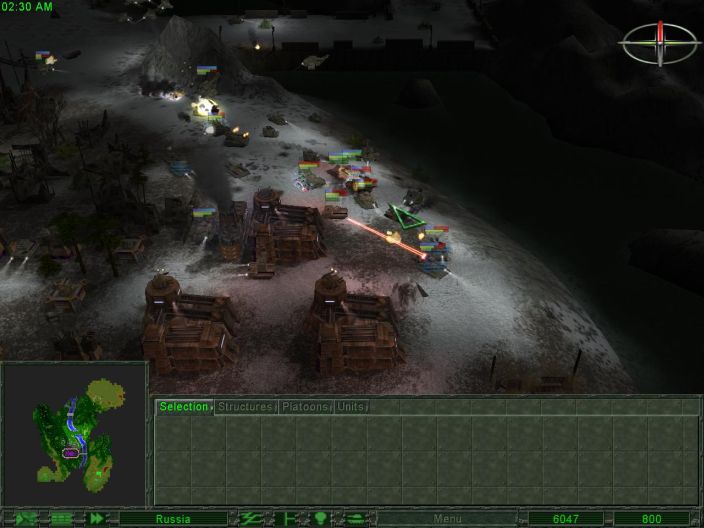 I send a small squad over to help Ivanov repel the next wave of attackers. However, the GC's jamming technology impede my ability to issue orders and the small squadron is annihilated. Thankfully Ivanov's defenses hold but I doubt he'll be able to take another assault like this. We must attack to relieve the pressure!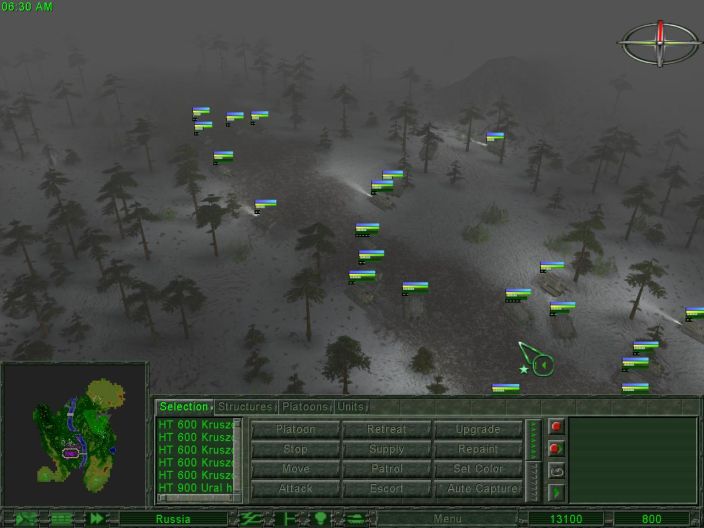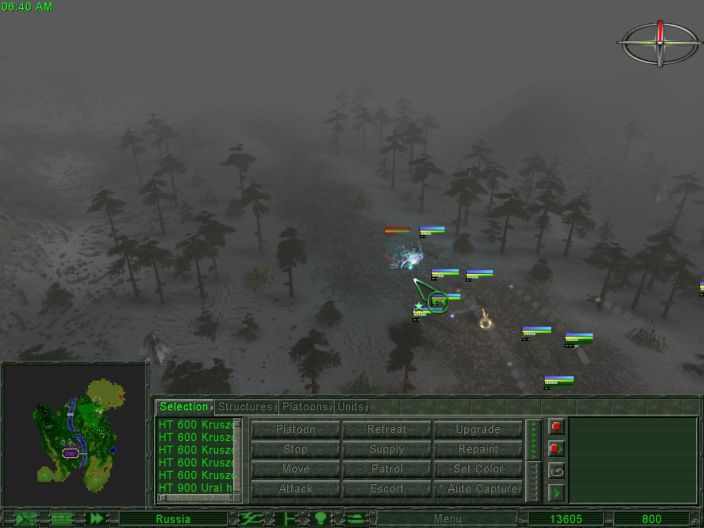 Our army moves out and is met with only token resistance from a few outdated Pamir units.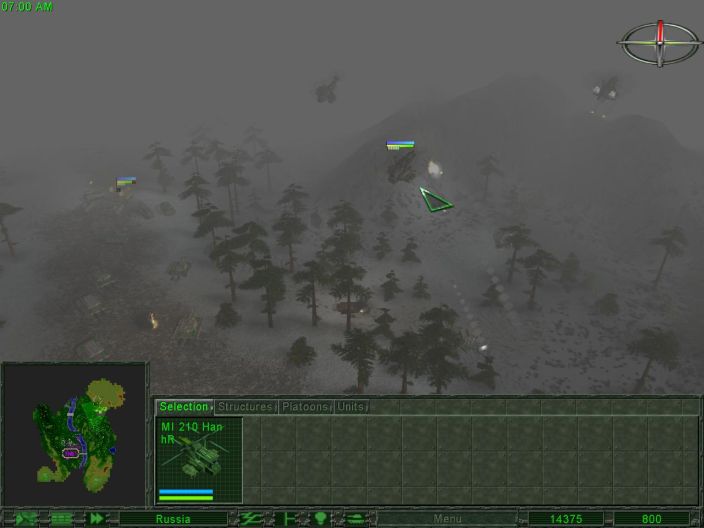 But not for long. The GC's Han heavy helicopters move to intercept us as we approach the base perimeter.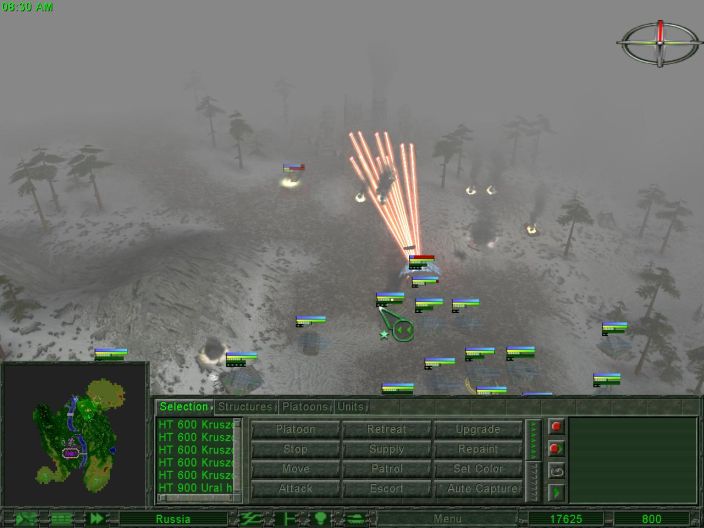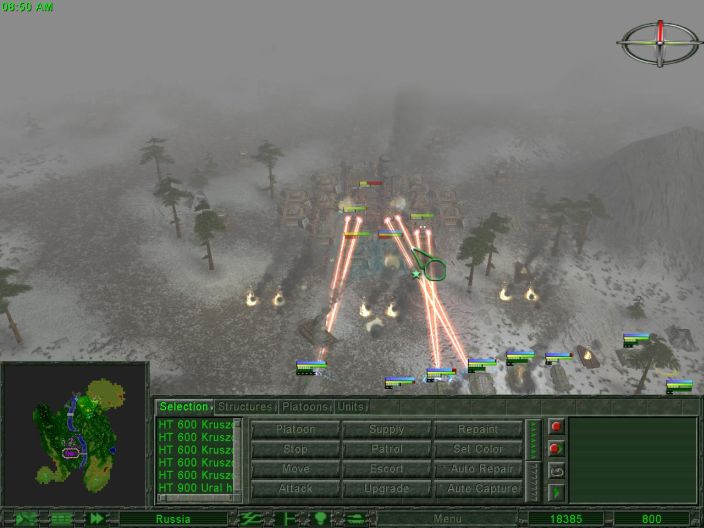 Hell's bells! Look at all that firepower. We must bring down the power plants or our tanks will be fried to a crisp!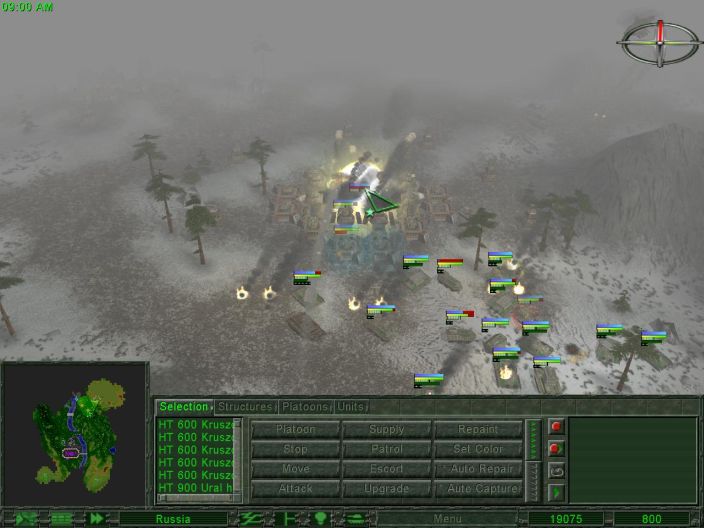 Whew. We've taken some losses but the bulk of our army is intact.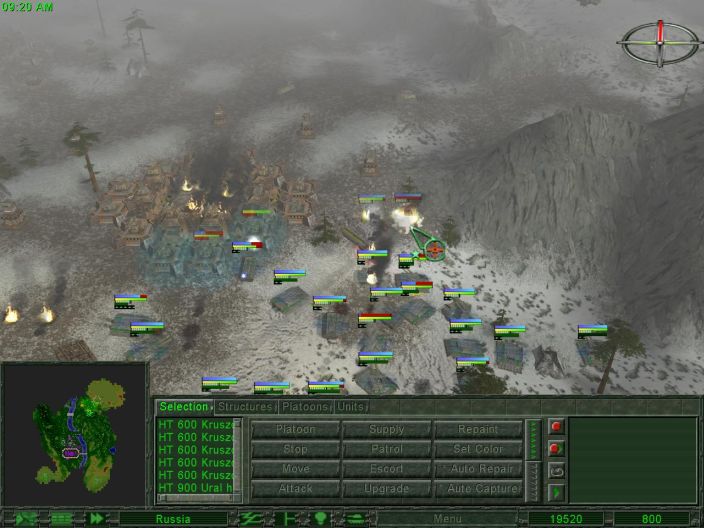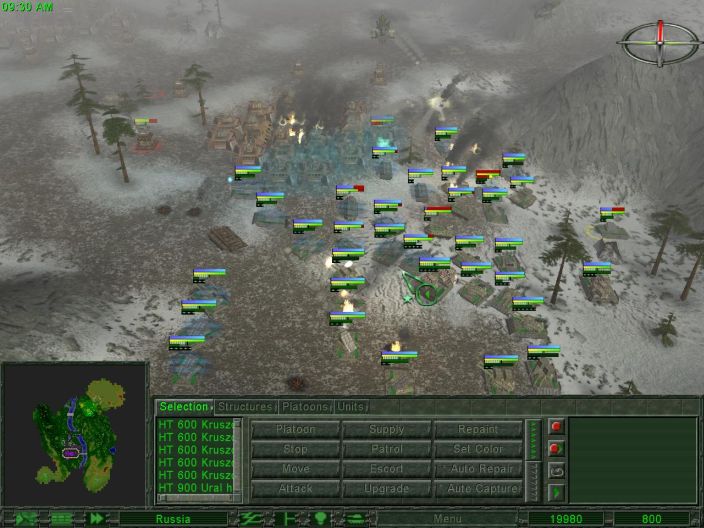 The GC will not be beaten down so easily. Their jammers have finally targeted us. I am now completely unable to command my front-line units. Only the rear will be able to respond to commands. Making matters worse, tanks and Hans are now streaming out of the base.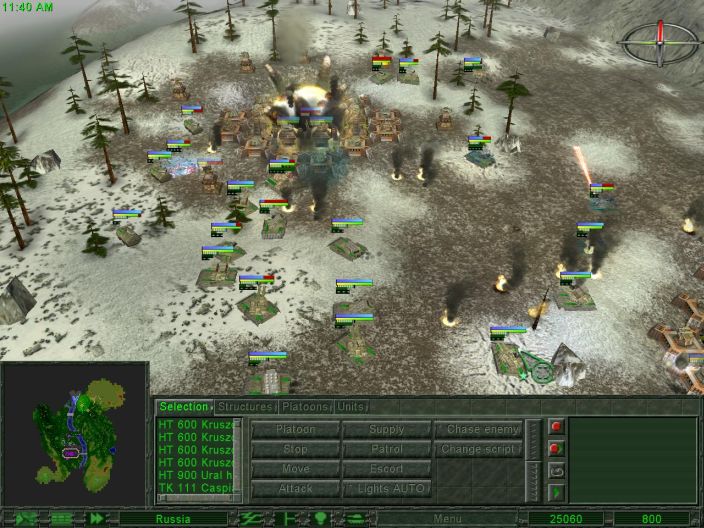 The rear is able to swing about and destroy the power plants around the second defensive cluster. Our losses are approaching 50% as all our front-line units have been wiped out.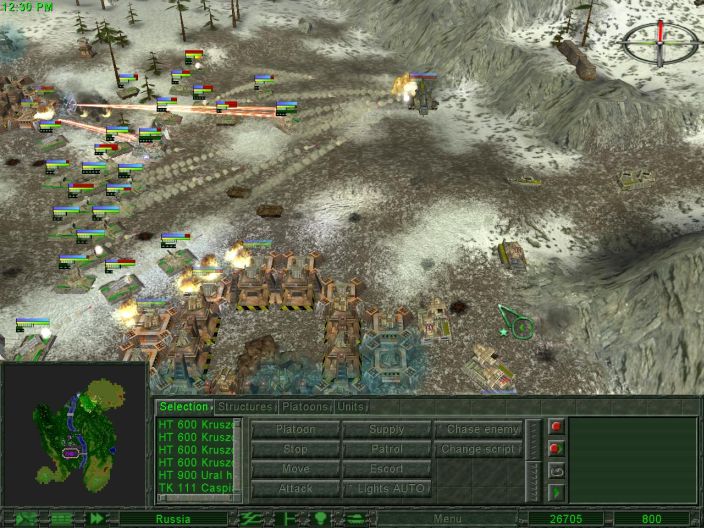 Another host leaves the base. I order the army to swing to the west to meet them head on. I do not speak it, but I worry that another charge will break our ranks.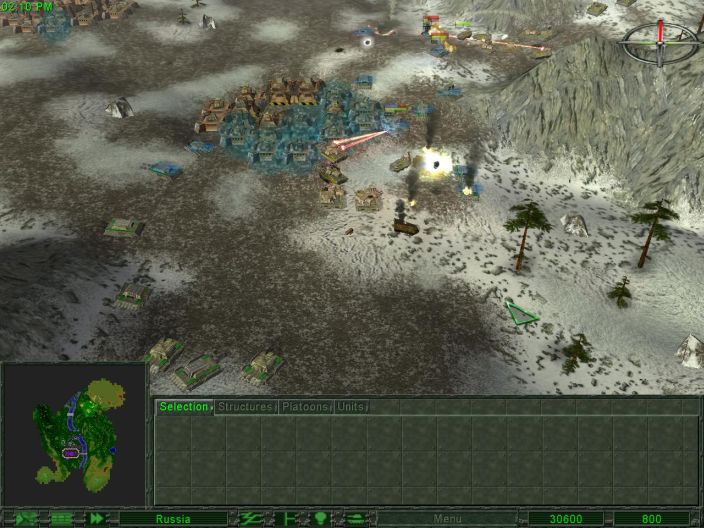 My fears were right. Our line is completely broken. Those units not pinned down by enemy fire or jammed by the GC jammers flee for the safety of Ivanov's base. Blast it!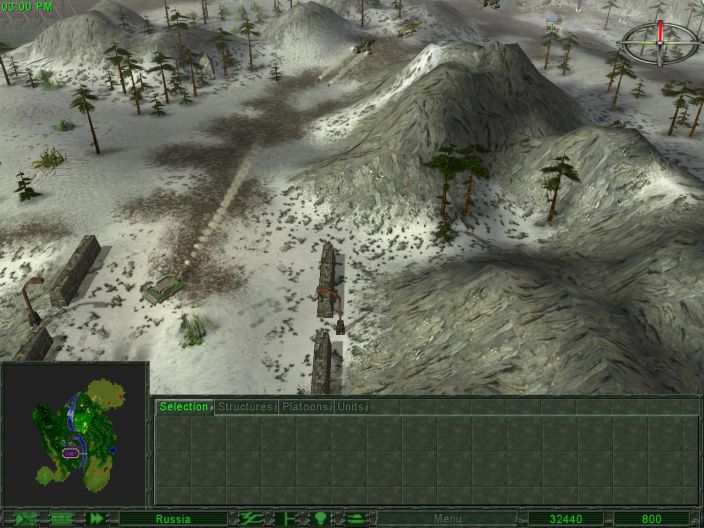 With our army routed the Han helicopters are able to pick off any slower retreating units. This is no organized retreat, it is a slaughter.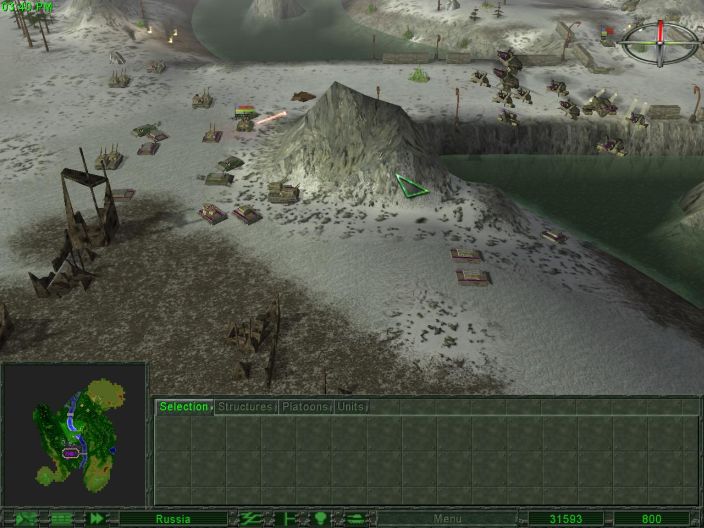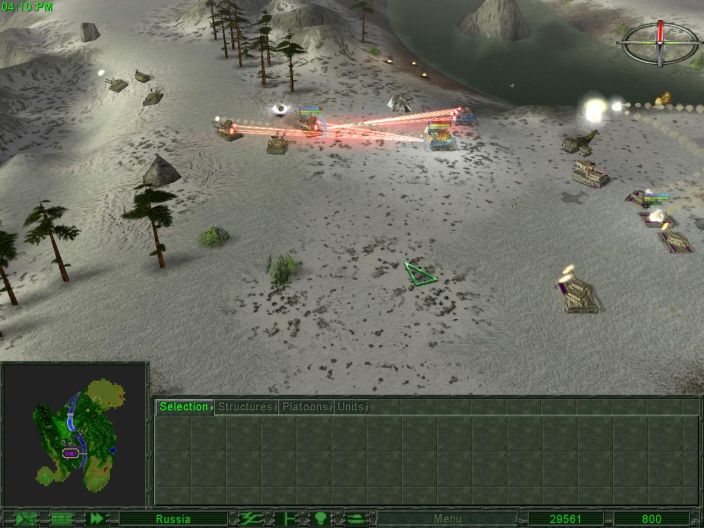 General Ivanov sees us sprinting towards his lines and makes a very brave move to leave his defenses and provide us the covering fire we need to enter the base.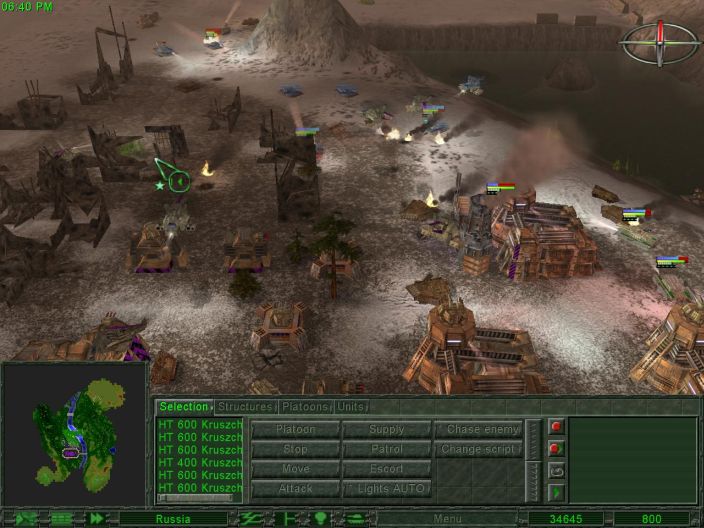 It comes at a great loss though. All of Ivanov's artillery is destroyed. Fortunately their sacrifice provides us enough time to retreat behind the safety of Ivanov's towers and pillboxes. Thank you for you brave men of the Dynasty. You have saved us.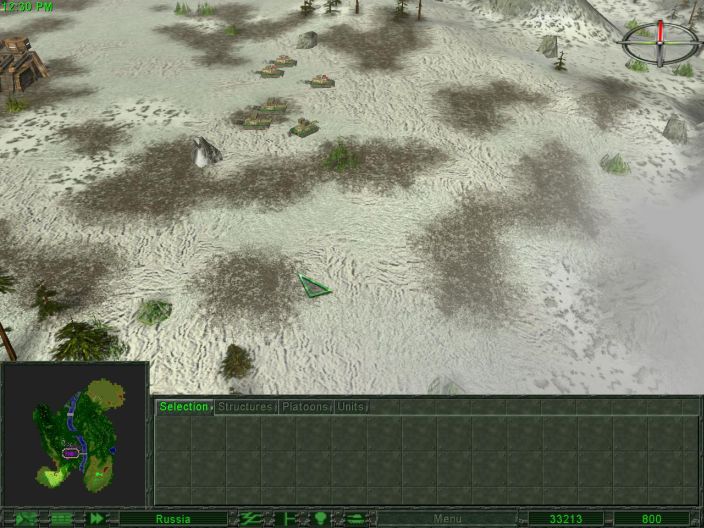 With the bulk of our army destroyed and the remnant needed to hold off more GC attacks I quickly get to work re-building the army.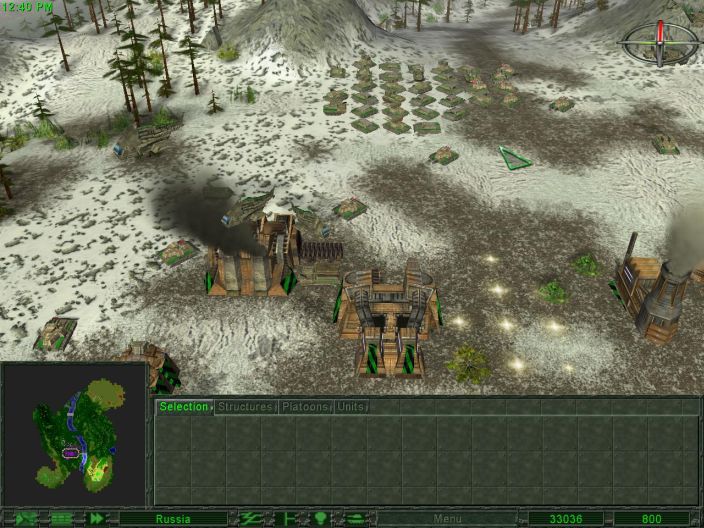 A day later and we're nearly back up to strength. Four Weapons Production Centers set to infinite production will do that for you.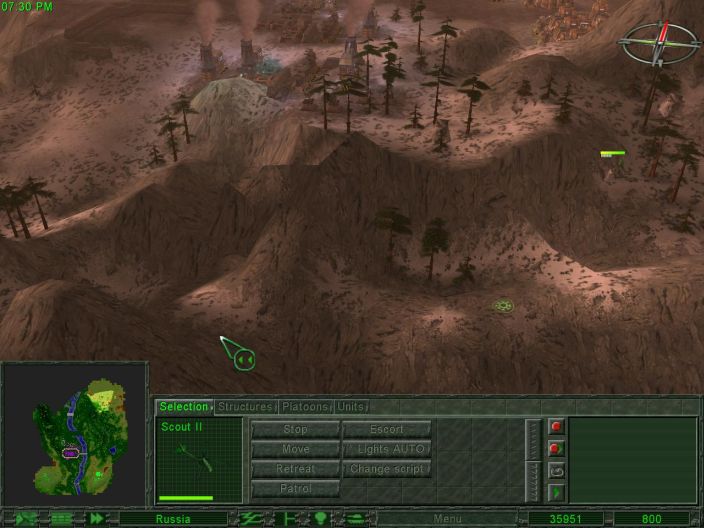 A scout sneaks in close to the base. It appears the GC's jamming is coming not from mobile units but rather their radar stations. If we can destroy those stations we should be able to breach the base with our formation intact.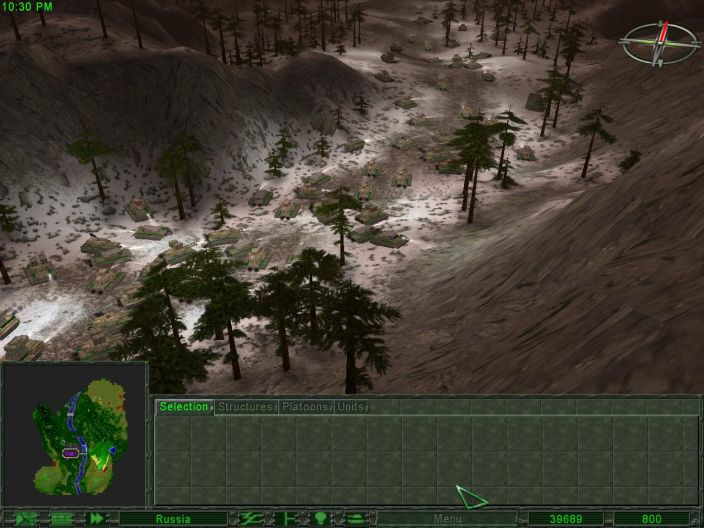 It is a job for artillery but we'll need the rest of the army on hand to deal with any counter-attacks.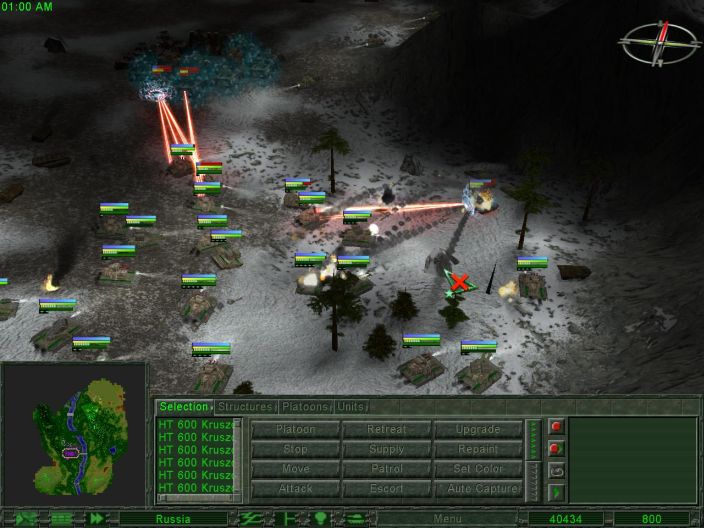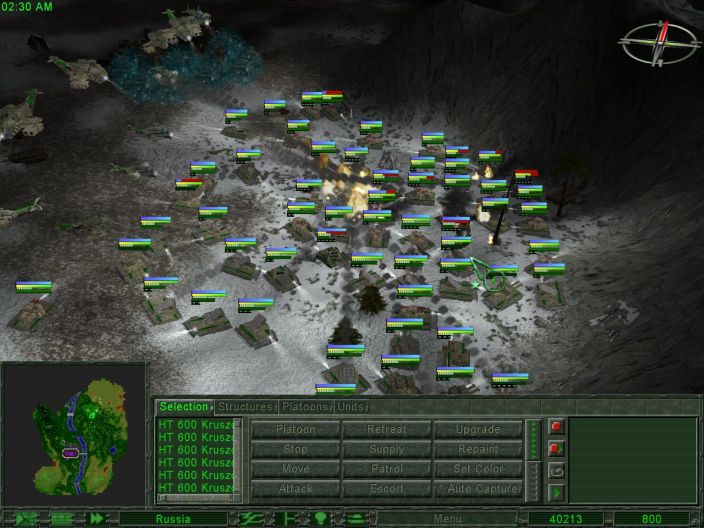 We've re-established our position after only a brief skirmish. Thankfully the GC has not had time to reinforce or rebuild.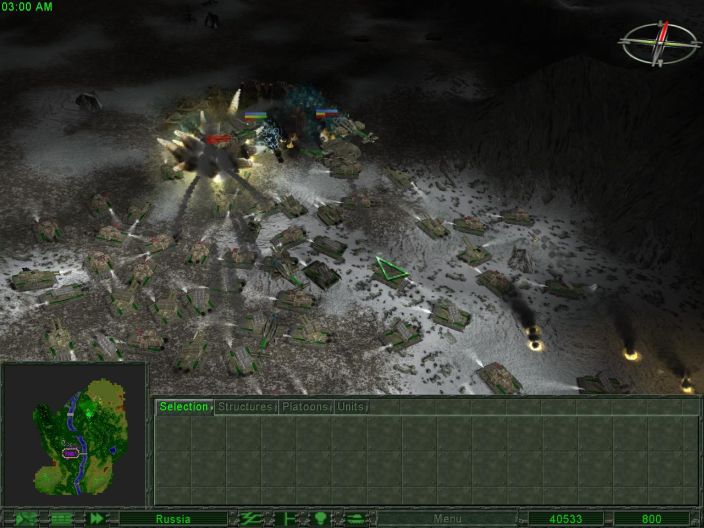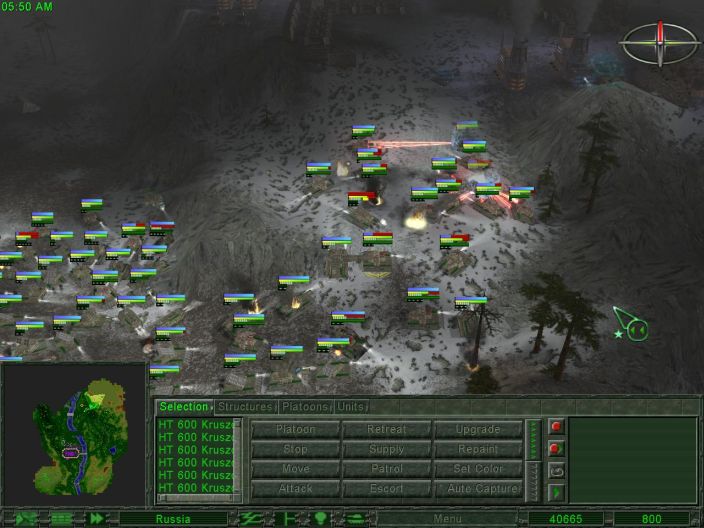 Clear a path for the artillery! Ensure they are not harmed!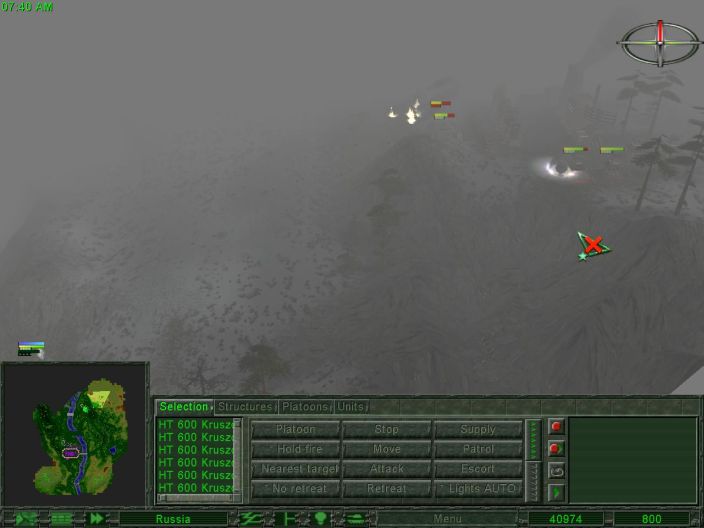 With the path clear we're able to begin bombarding the base. It looks like it's working!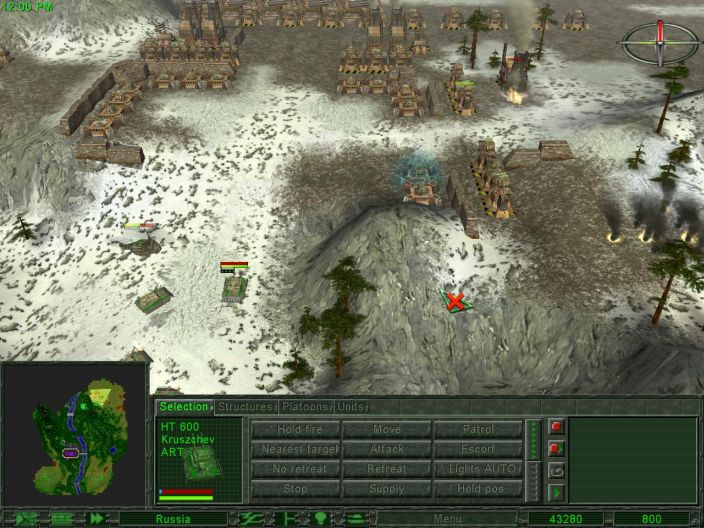 The radar is down! Repeat the radar is down! We only need to fire a few more rounds to clear out some of the towers and the path will be open for a full assault.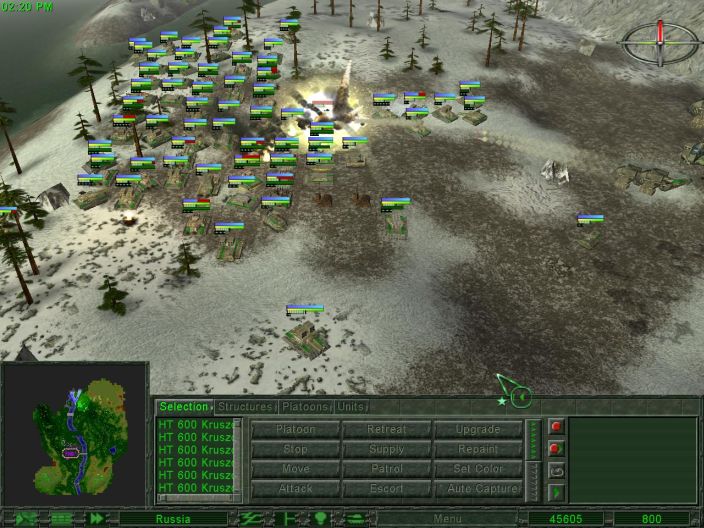 Meanwhile the army focuses on destroying the inactivated GC defenses.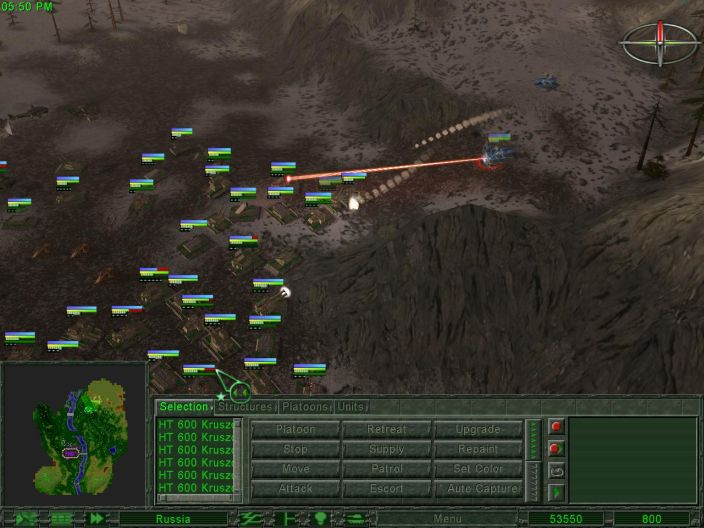 A feeble counter-attack pushes out from the General Command base but we are able to deftly parry their blows.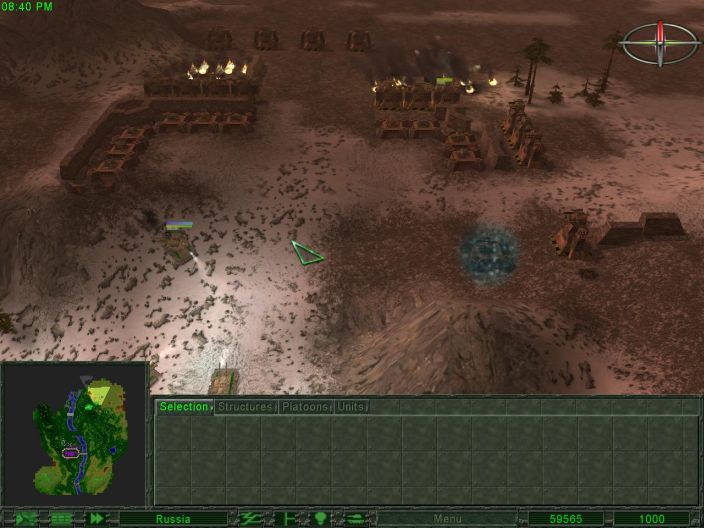 The artillery has cleared out the power. Now is the time. Attack! Attack!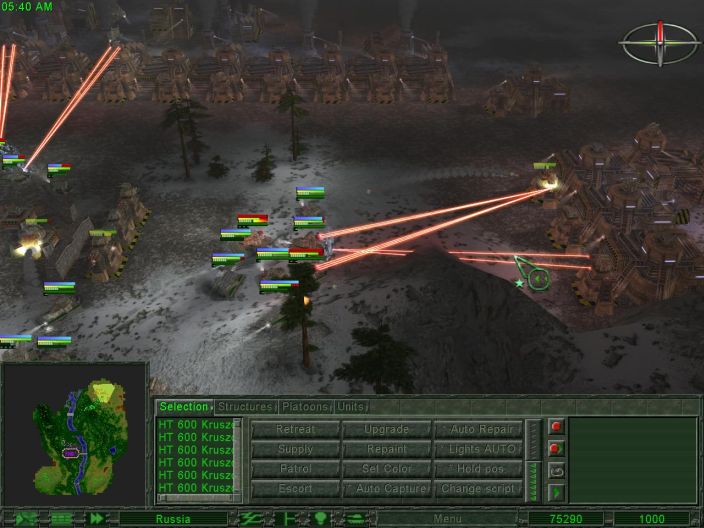 We're taking heavy laser fire from both the northern and western directions. We still need artillery support!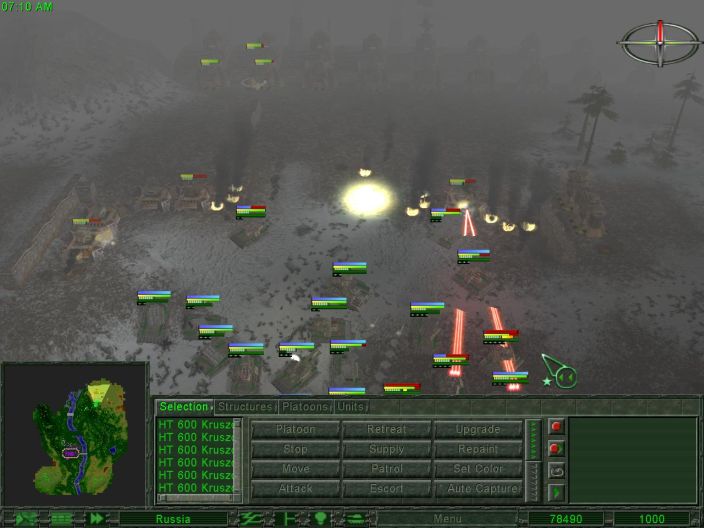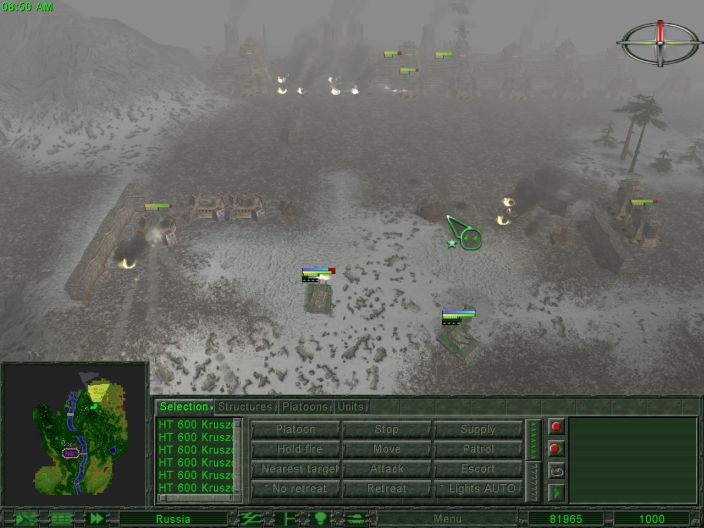 Thankfully our artillery still has some ammo and is able to blast a hole in the GC's defenses.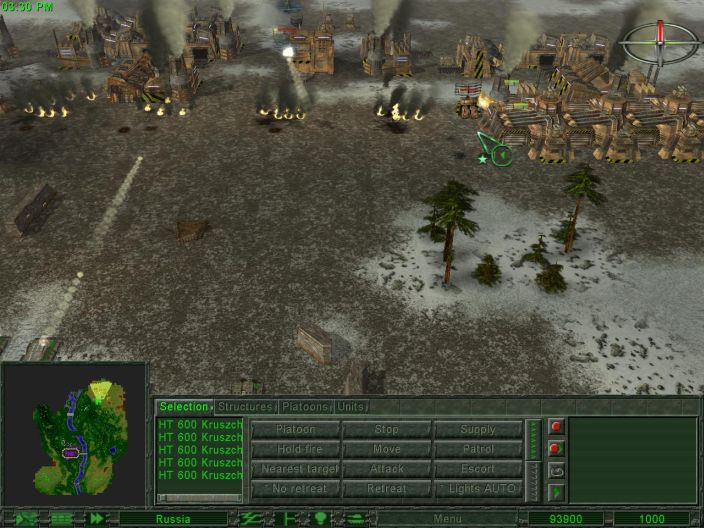 With the base torn open we can now enter.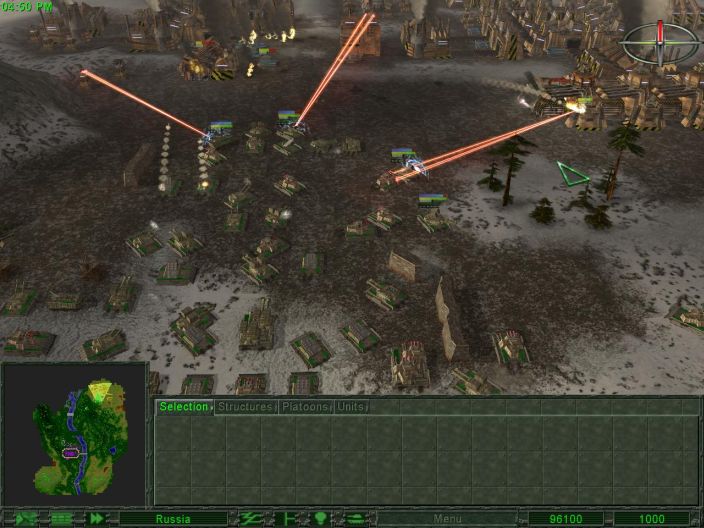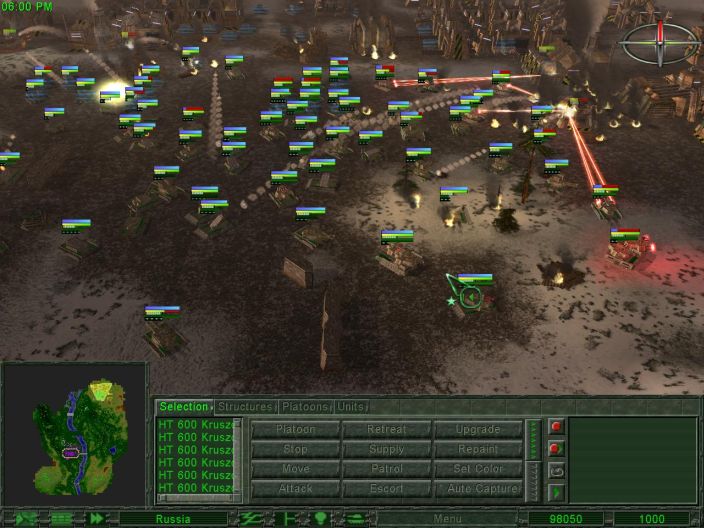 We are taking minor laser fire but our shields should be able to hold it. And now the tables have turned on the GC. With our forces in the center of our base we have jammed their communications. They will be unable to radio for help. We have them now!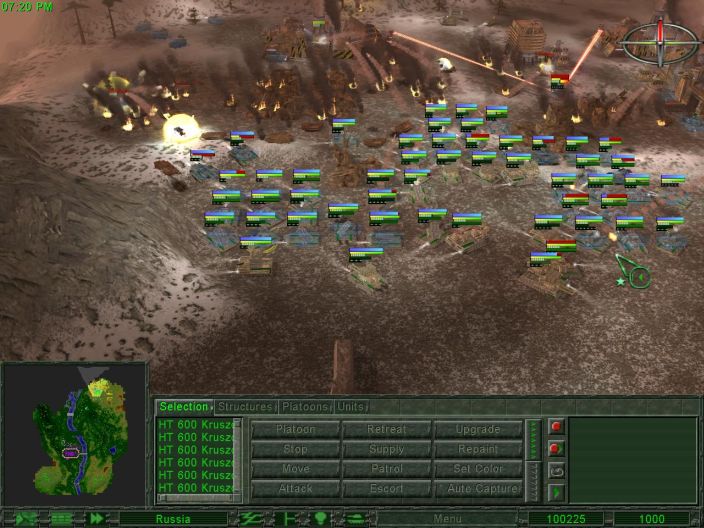 Men of the Dynasty! Concentrate your fire on the Headquarters building. I want it razed to the ground!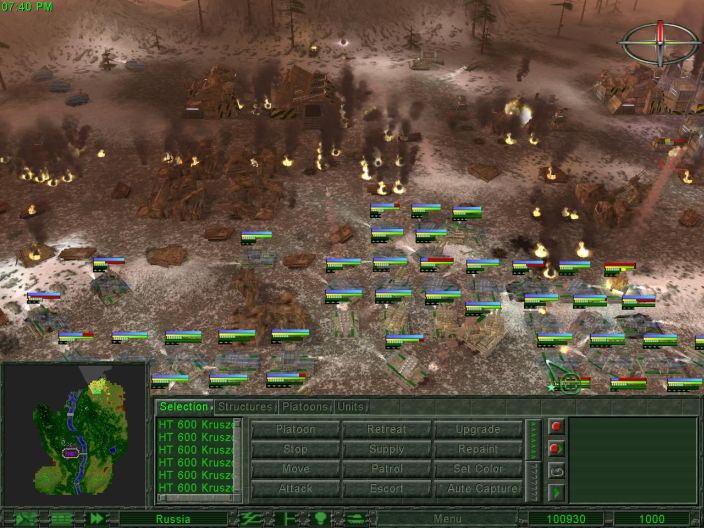 Good work. We need to send in a squad to search the debris for any information that could clue us in to why the General Command attacked us.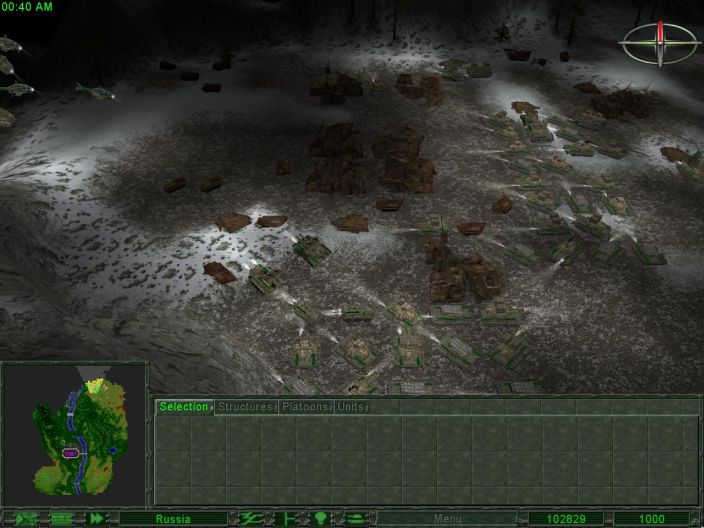 We've found a badly damaged microdisc. I'll need to confer with some of Ivanov's technicians to decipher it.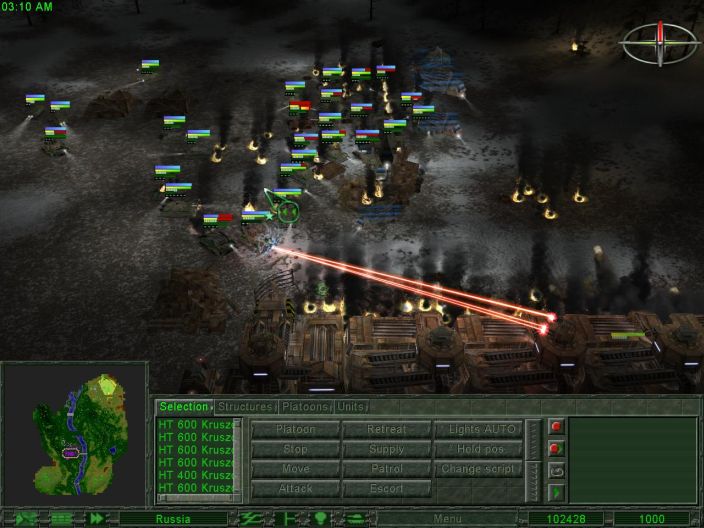 We run into one last bit of resistance here in the southwestern corner of the base.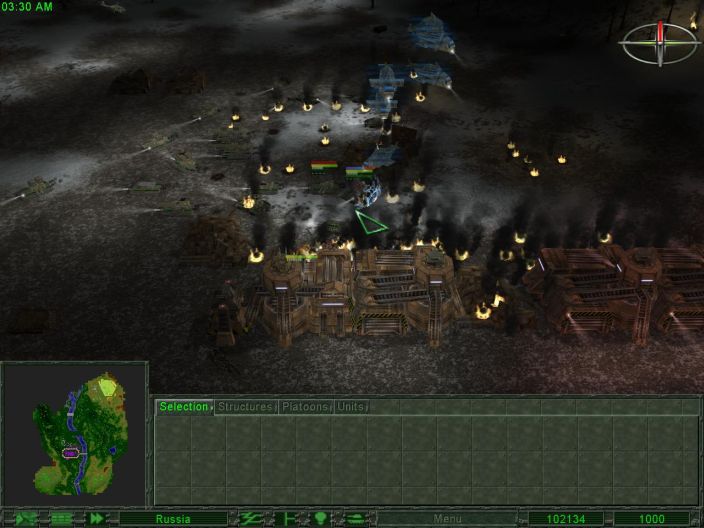 Pull back men, let's have the artillery handle this one.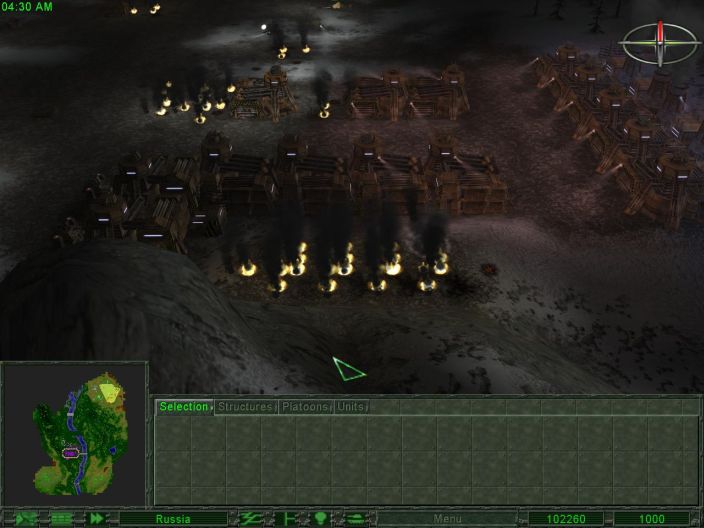 While the artillery pounds the base, we're able to decipher the microdisc.
quote:

+++ TO ALL DYNASTY GENERALS +++

THIS IS GENERAL AXEIL, SON OF KHAN VLADIMIR II AND SAVIOR OF THE EURASIAN DYNASTY.

I HAVE DISCOVERED A TREACHEROUS CONSPIRACY BY KHAN VLADIMIR II AND THE MEMBERS OF THE GENERAL COMMAND.

THEY INTEND TO LEAVE THE PLANET WITHOUT US, THE CITIZENS OF THE DYNASTY.

HALT ALL WORK ON THE SPACEPORT. I WILL ATTEMPT TO NEGOTIATE WITH THE KHAN BUT IF IT FAILS I AM PREPARED TO DESTROY THE SPACEPORT.

YOU MUST PREVENT THE KHAN FROM LEAVING. HIS SHIP MAY CURRENTLY BE IN ORBIT BUT THERE ARE OTHERS THAT ARE STILL UNOCCUPIED.

I WILL RENDEZVOUS AT THE FOLLOWING COORDINATES WITH ANY GENERAL WHO SEEKS TO AID OUR CAUSE.
Hell's...bells.
This...this cannot be. Get the Czar on the line. Use his own personal channel! Damn you Vladimir! If this is indeed true...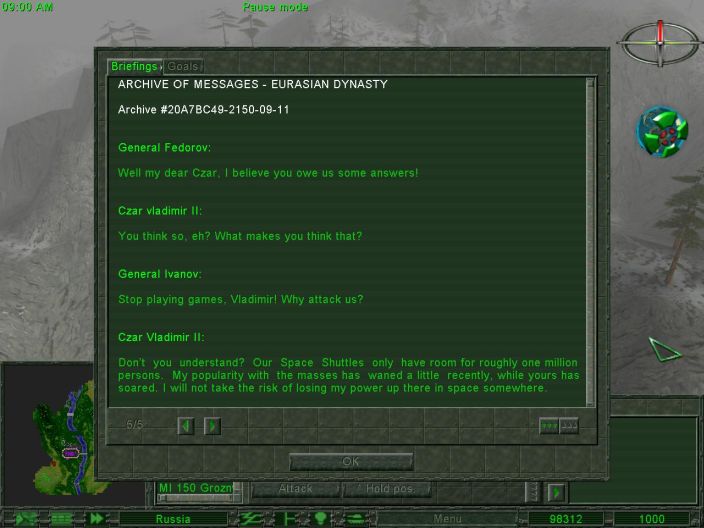 rest of transmission posted:
General Ivanov: That is totally crazy! This is madness!

Czar Vladimir II: You are apparently capable of fighting for your lives on your own, so I shall let you live. Perhaps you will find your own way off this planet, although your chances are extremely slim. But do not attempt to stop my Shuttles. You cannot! Most of us are already here after all!

General Fedorov: We shall see about that!
Dear god. It is true. The Czar intends to leave us here. We cannot allow that to happen! General Axeil was no traitor at all. He did his best to delay the shuttles and we must now honor his memory and stop them. For the Dynasty!
No.
For the people!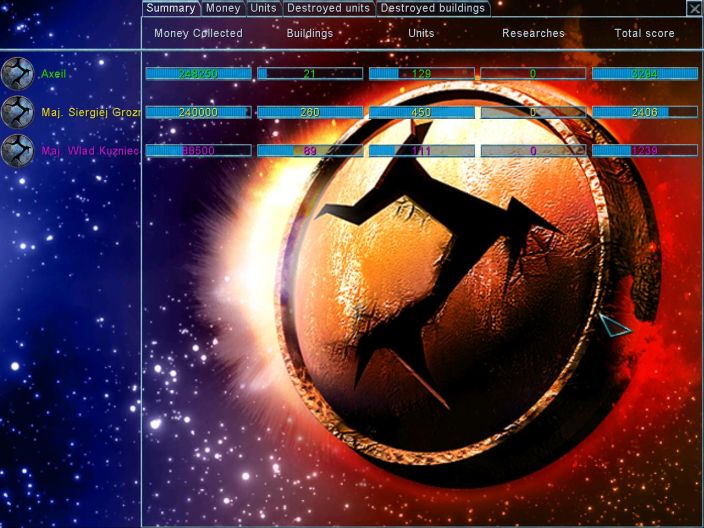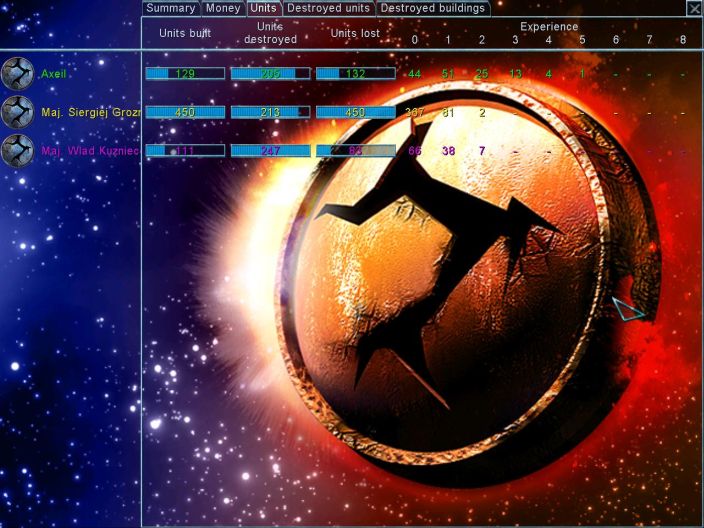 Yet another comical score sheet. 450 units killed by me and General Ivanov.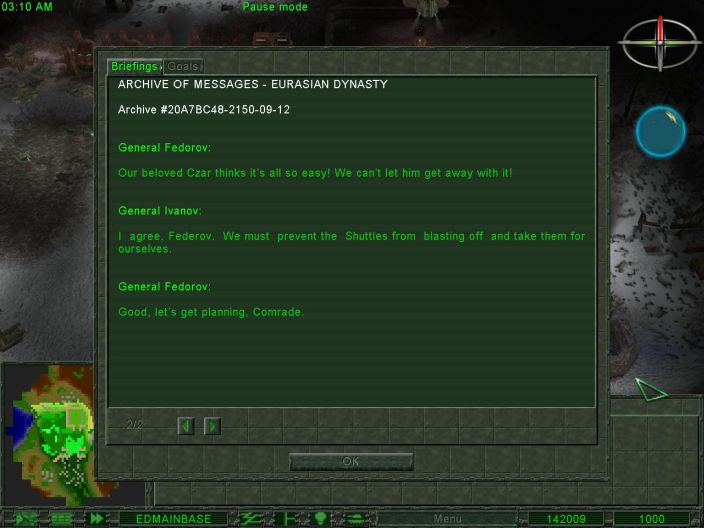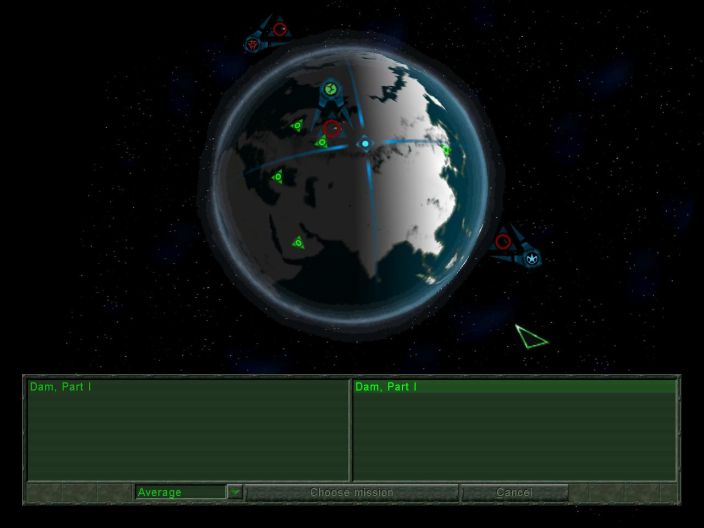 General Axeil's coordinates point to a dam deep in Siberia. General Ivanov is pouring over all the documents we can find to determine what was so special about this location and to attempt to find the launching point for the transports to the evacuation fleet. Our situation is precarious but I still believe we can stop the Czar.
Next time: The Attack on the Dam, Part 1.