Part 34: The Elder Updates XXXIII - Sometimes Dungeons are Okay
Sometimes Dungeons are Okay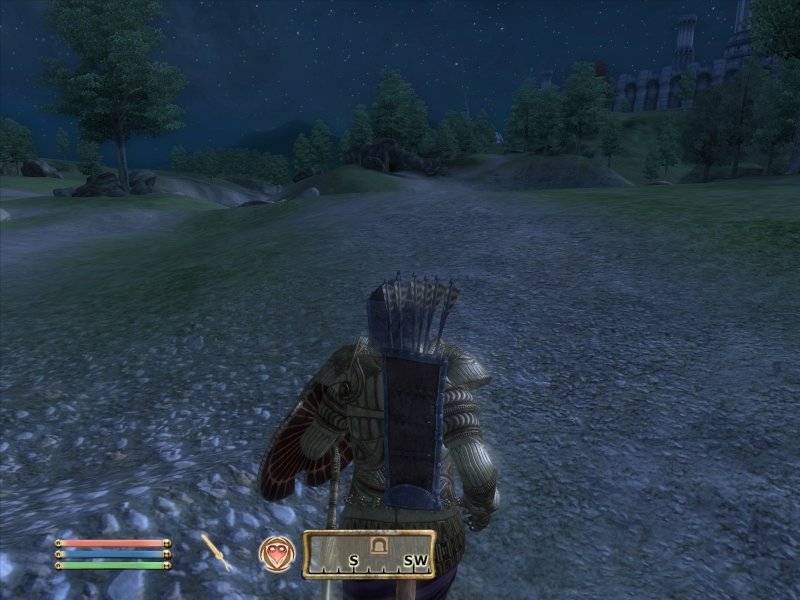 Tonight, khajiit makes tracks for Bleak Falls Cave.
To investigate the stone, you see. Sterv is sure it has power. Now, onward to-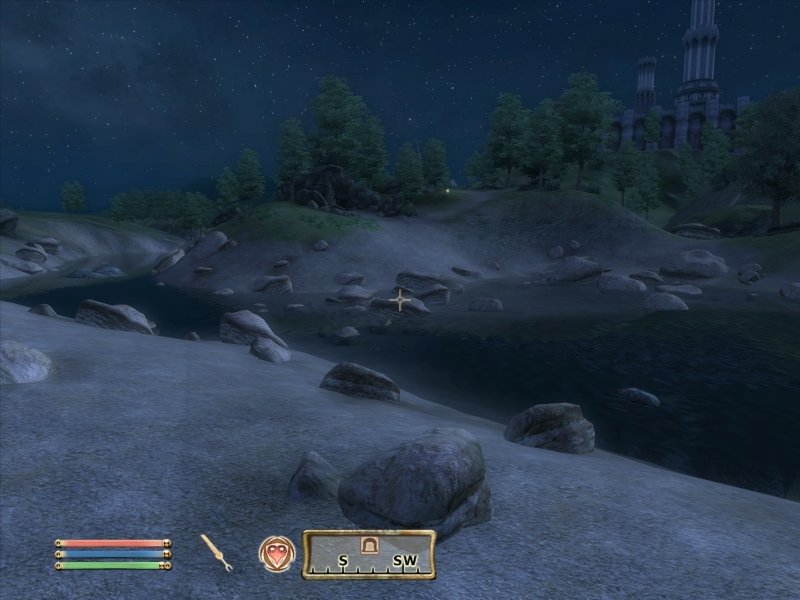 What is
THAT
?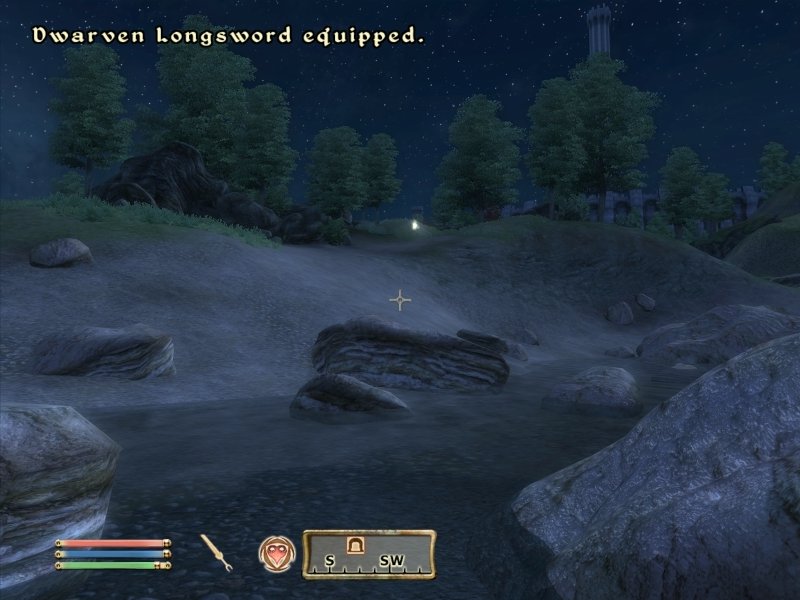 It shines so brilliantly!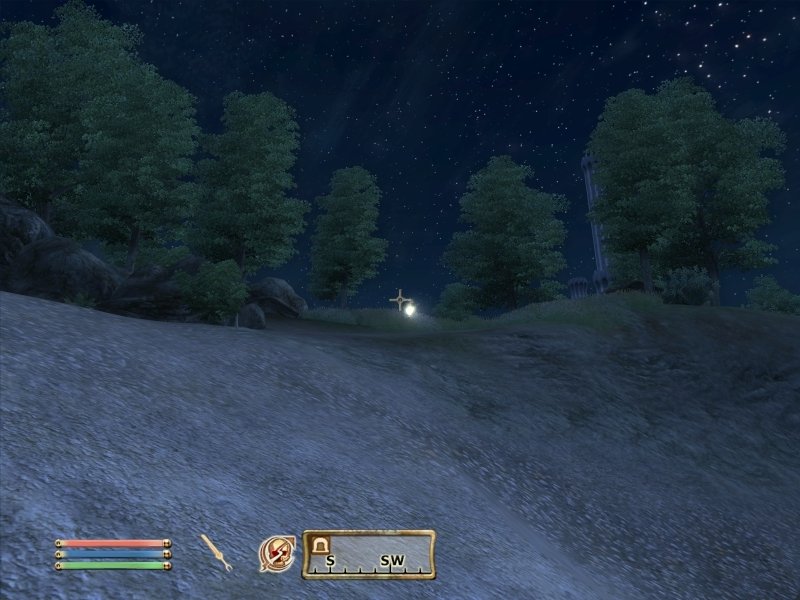 Hmmm...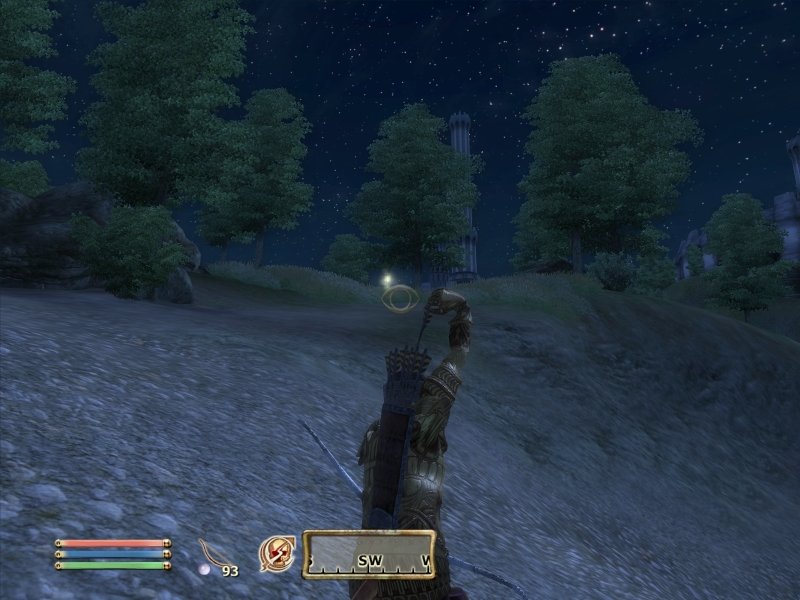 I will kill it.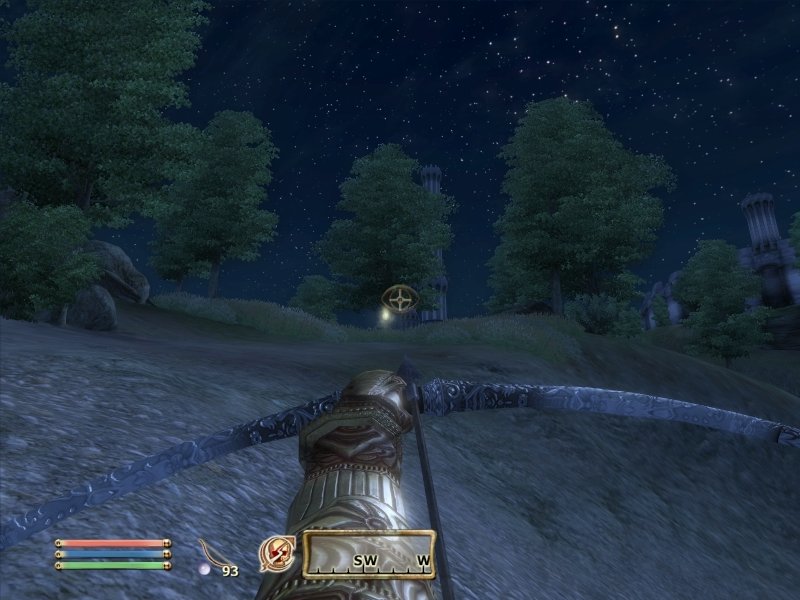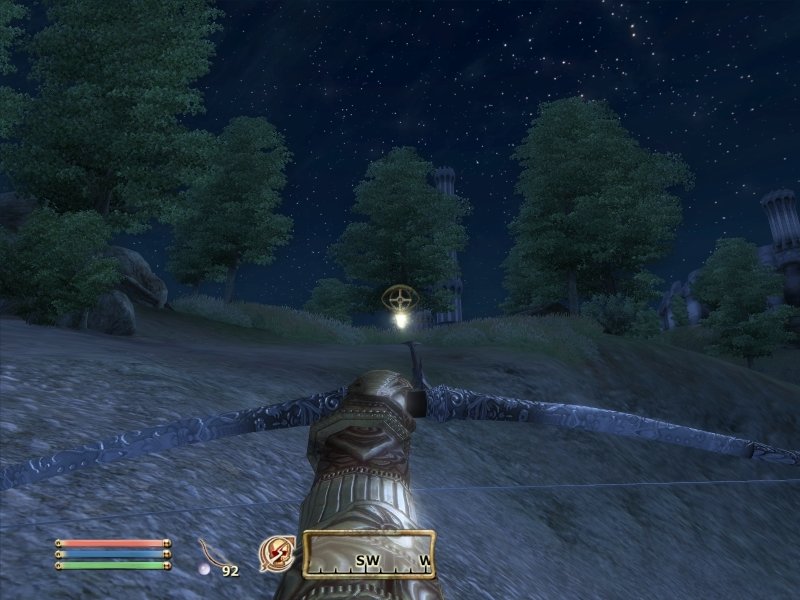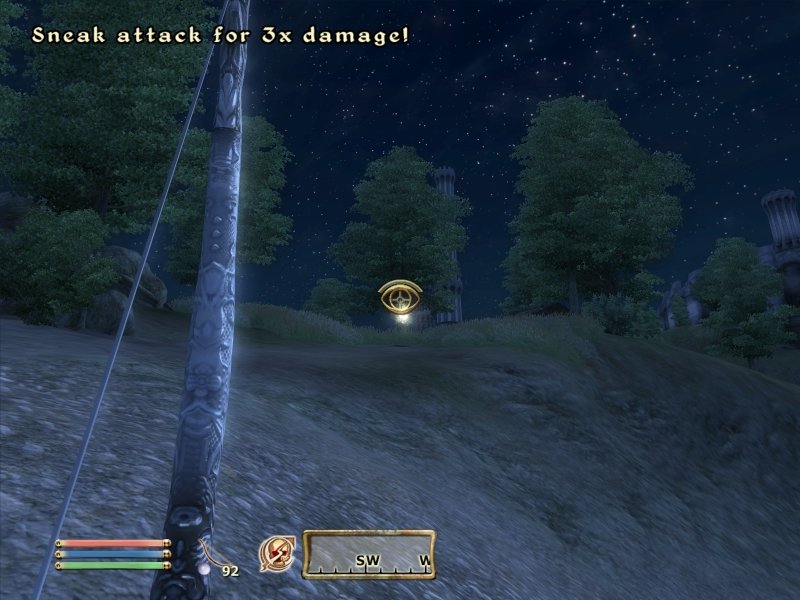 Hah!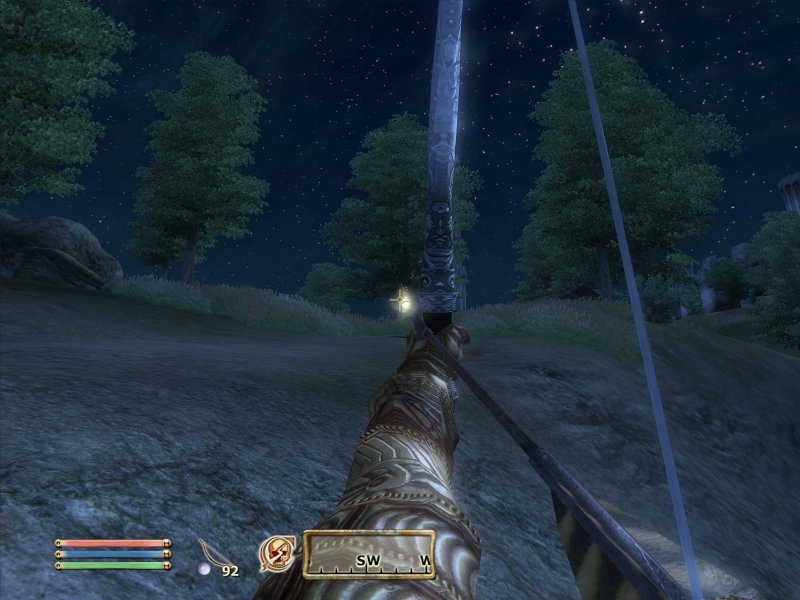 There's more where that came from, you...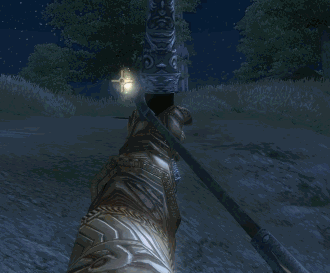 ...um?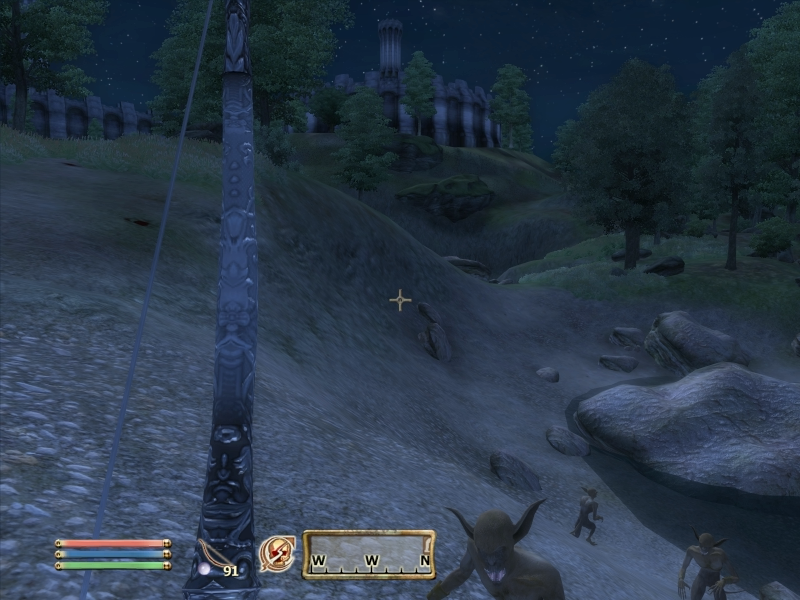 Where did he...?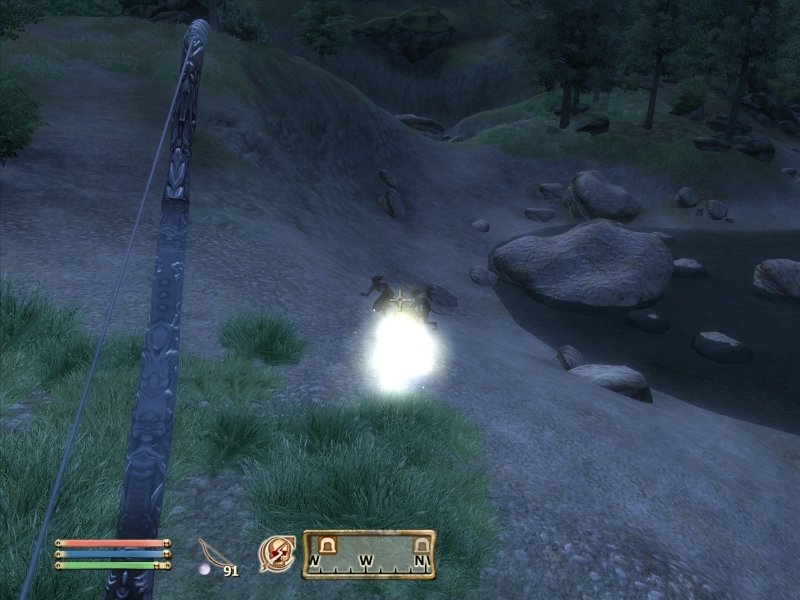 There! Have at you!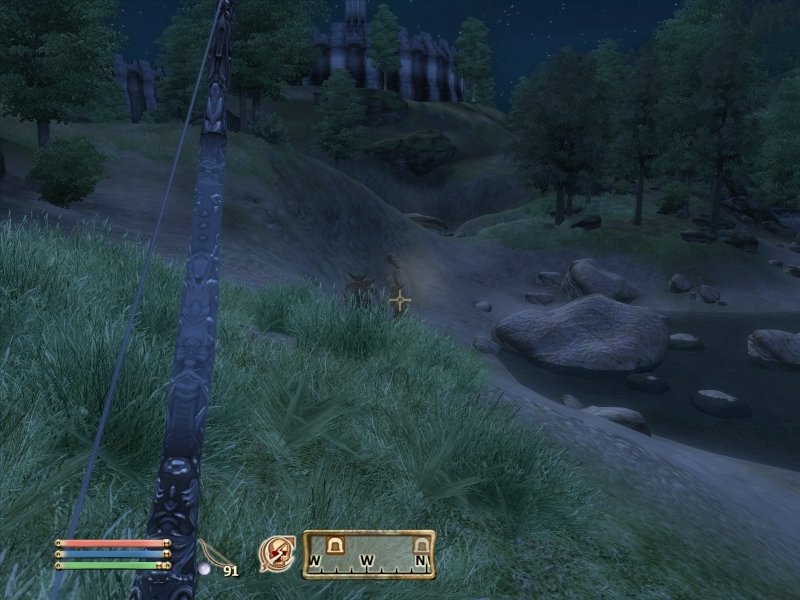 Or not.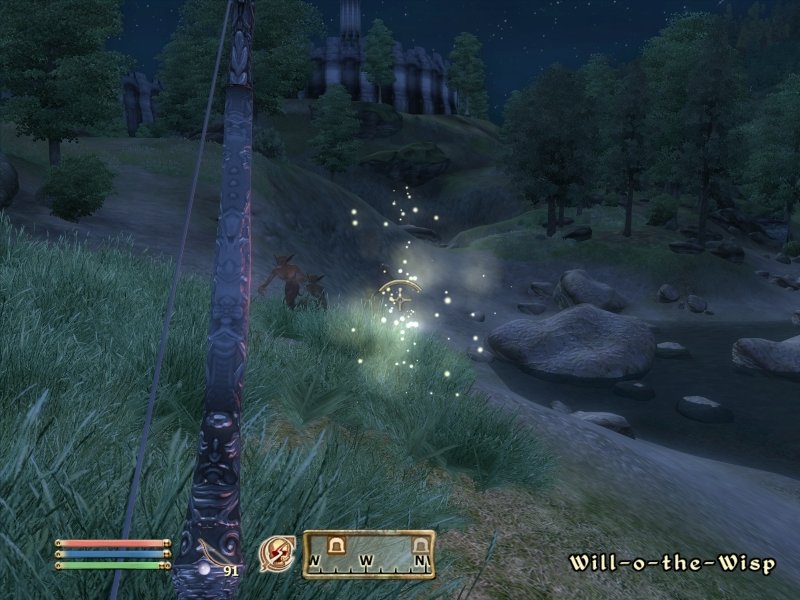 Gah!

So, meet these fuckers.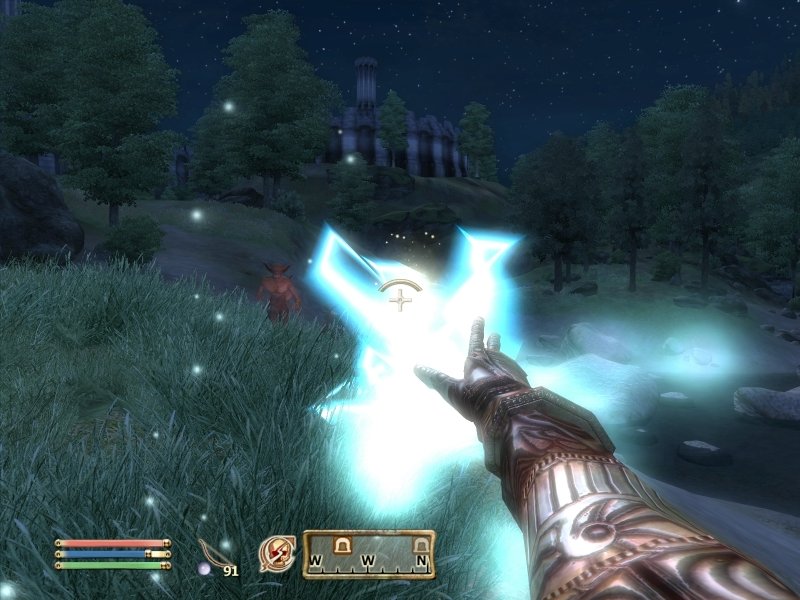 Die, damn you!
Will-O-The-Wisps drain both your Magicka and Health via a touch spell, so if you don't know what you're doing and constantly backpedal your ass and sneaking in stick-and-move attacks, they'll be constantly healing themselves up and prolonging the fight. And, as you've already seen, they can turn invisible at will. With 220 HP, they make for a prolonged fight, and delightfully enough, they have immunity to normal weapons AND poisons, so enjoy that!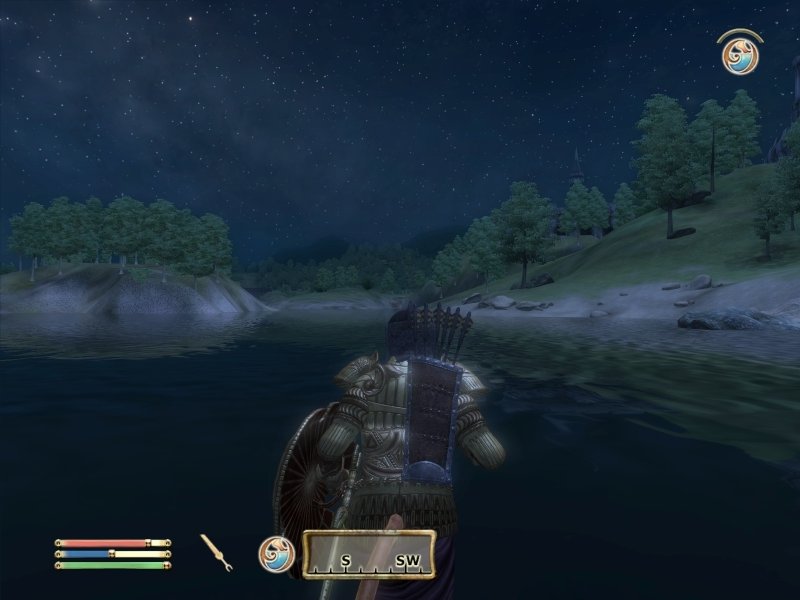 ...on second thought, Sterv will go to Leyawiin. It is sufficiently far away.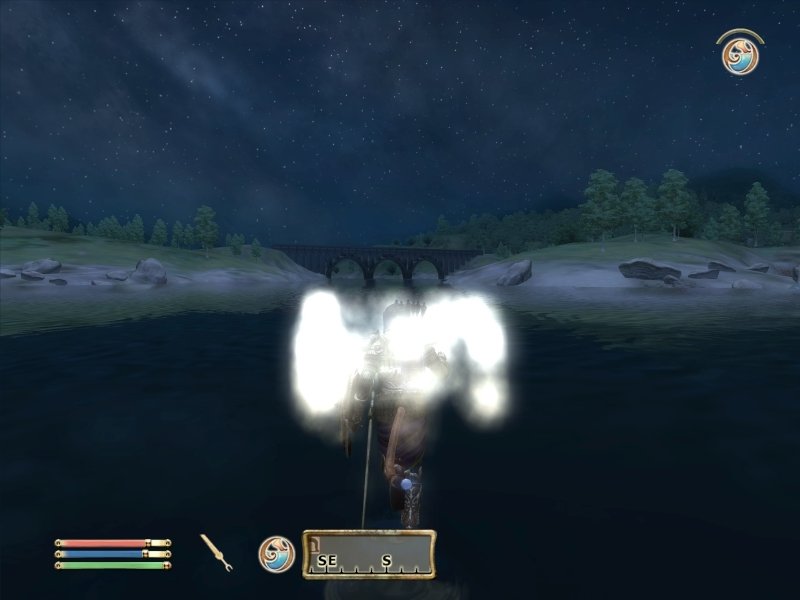 While Sterv runs down the river a-trainin' his magicks, allow me to make something of a disclaimer: for the sake of getting out a timely, short update, this particular update will not, as you may have reasoned by the title, be about the last Mages' Guild Quest. But I will get you up to speed on it.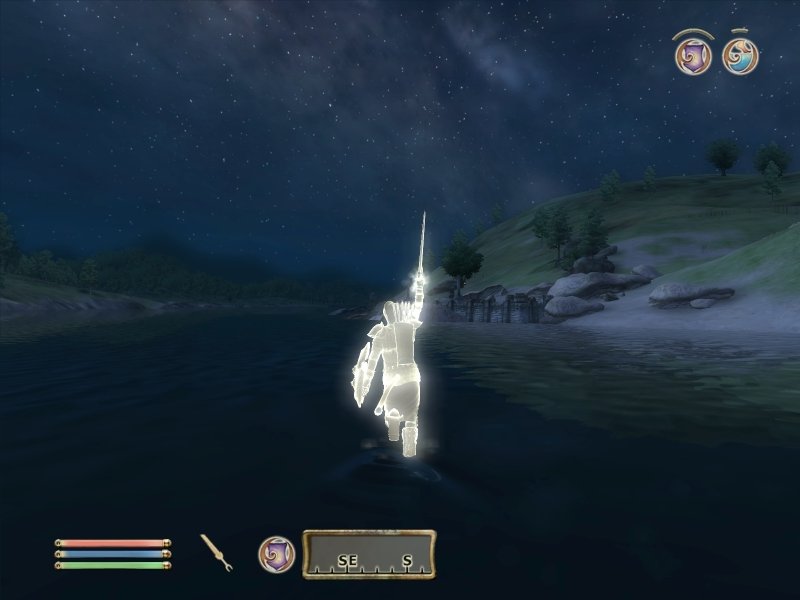 I goofed, you see. I'd talked to some NPCs and started the quest, thinking I could just transcript the dialog from the raw video when it was time. But I began to run out of hard drive space and thus one thing led to another, as things are wont to do.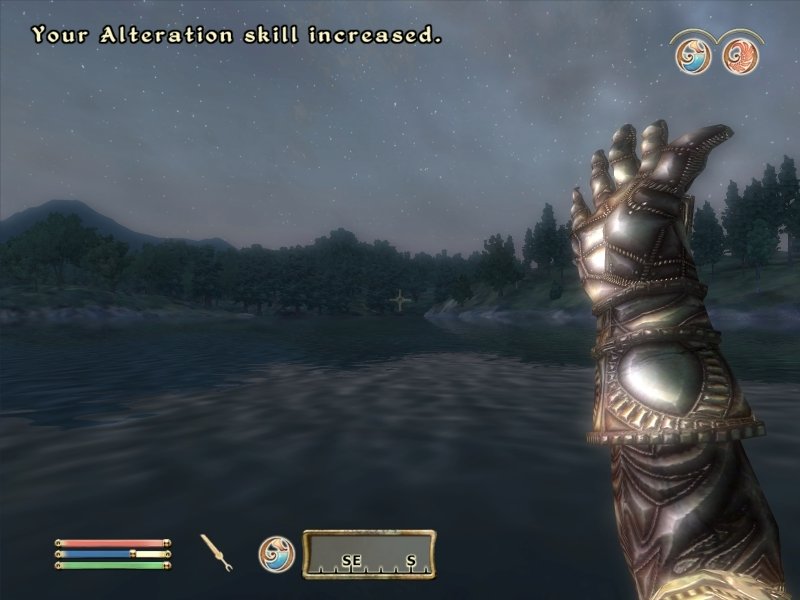 But at the end of the day it's just Oblivion dialog, so here's a brief summary: Dagail, the head of the Leyawiin guild hall, is gifted with psychic premonitions. However, she's been getting old and has been using an amulet, the Seer's Stone, to focus her psychic abilities or whatever the shit.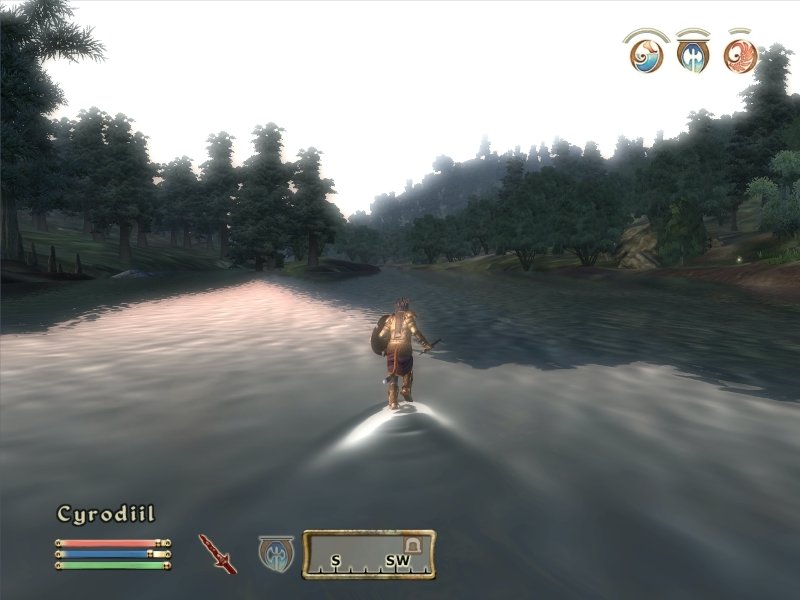 But it's gone missing, which has caused her to hear all possible psychic premonition at once, rendering her a bit useless, incoherent and senile, so of course it falls to us to investigate.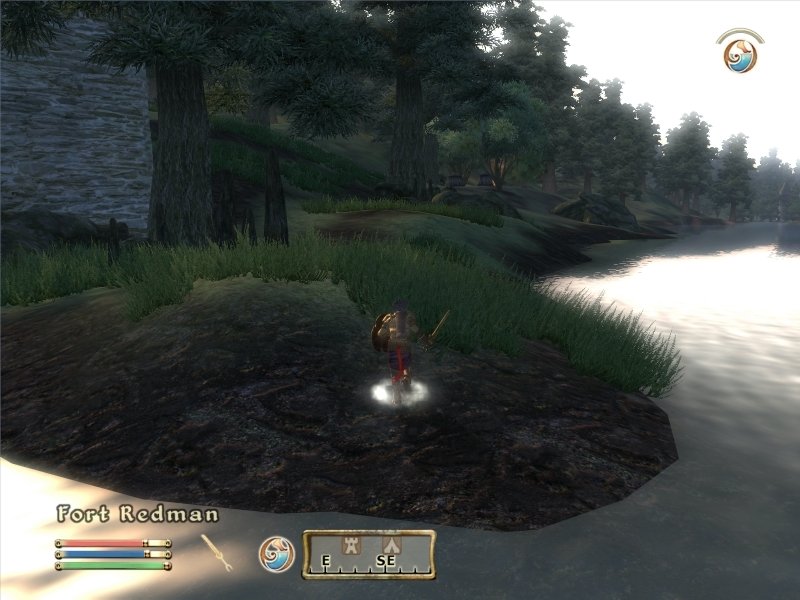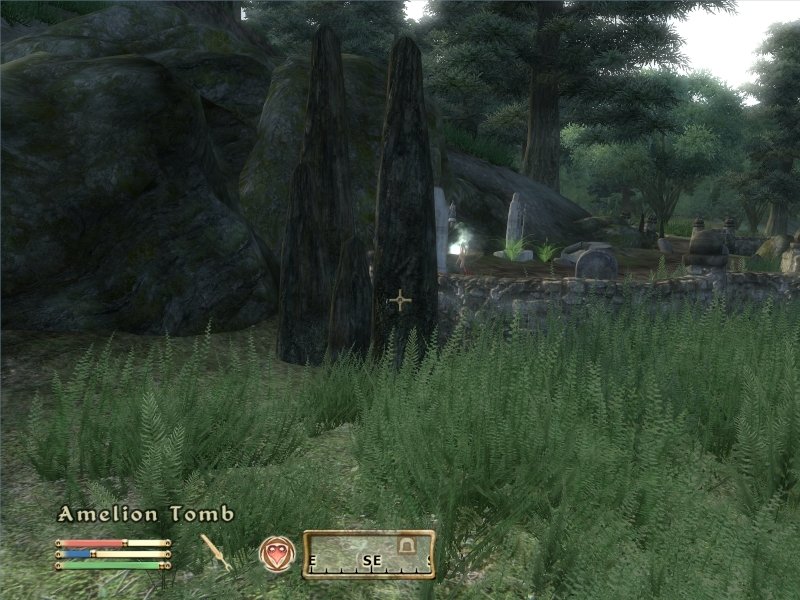 S-sun...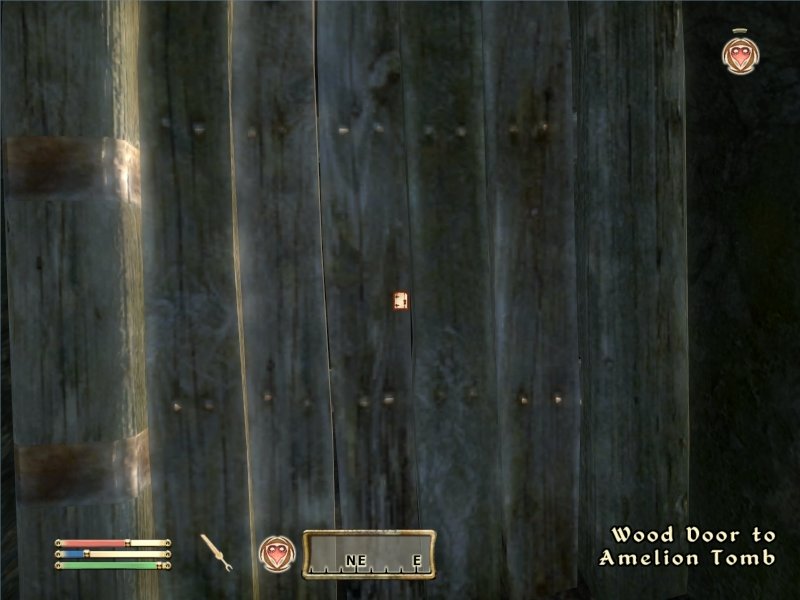 Shelter!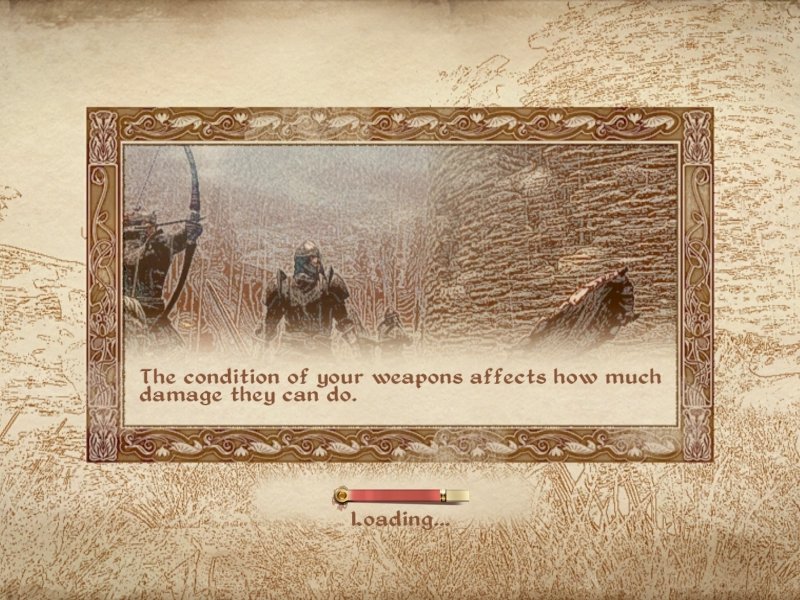 Now, I'll be honest, folks: this is a cave, and it's largely boring.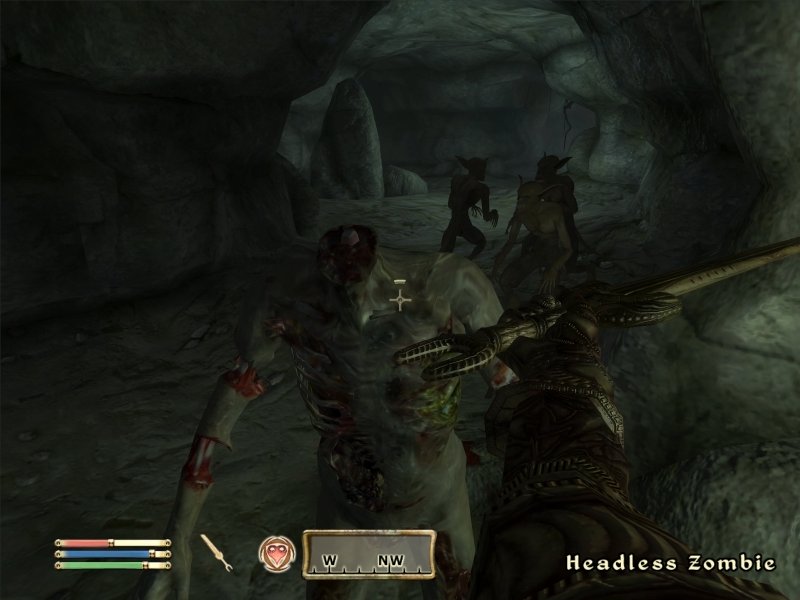 Headless Zombies, Wisp Stalks and all your favorite classics from Oblivion caves. You get the idea.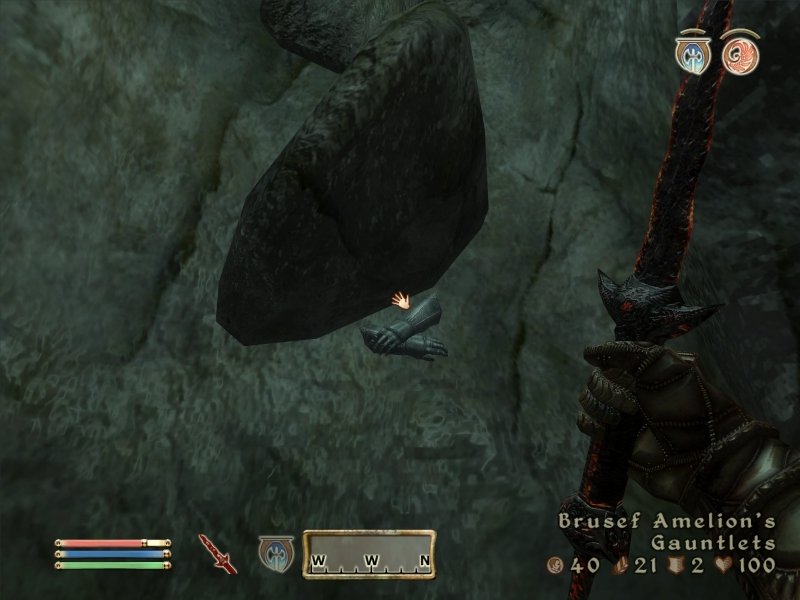 However, this spelunk was not to be entirely fruitless! Amelion Tomb, fittingly enough, is home to Brusef Amelion's armor, a unique light armor set. I didn't find all of them, but I stumbled upon a couple of pieces.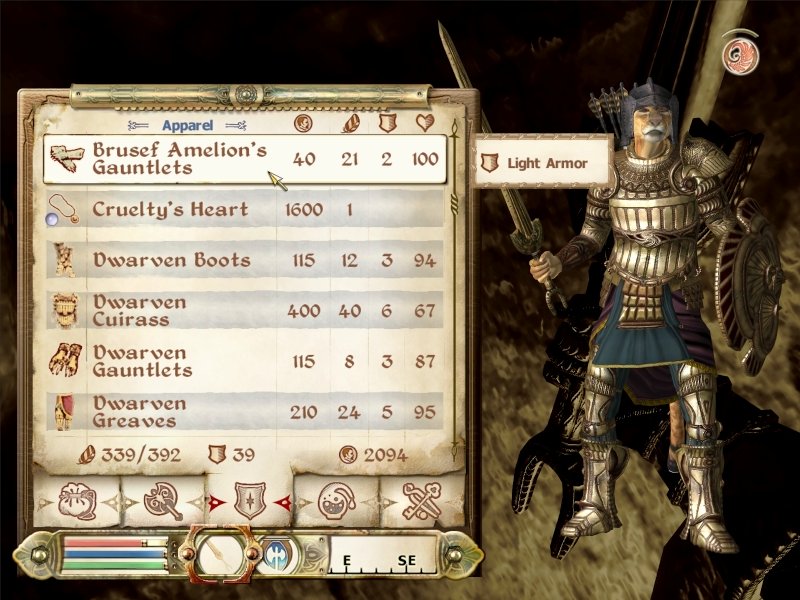 I decided not to keep the gauntlets - they're not quite as good as our Dwarven, so here in the cave they'll stay.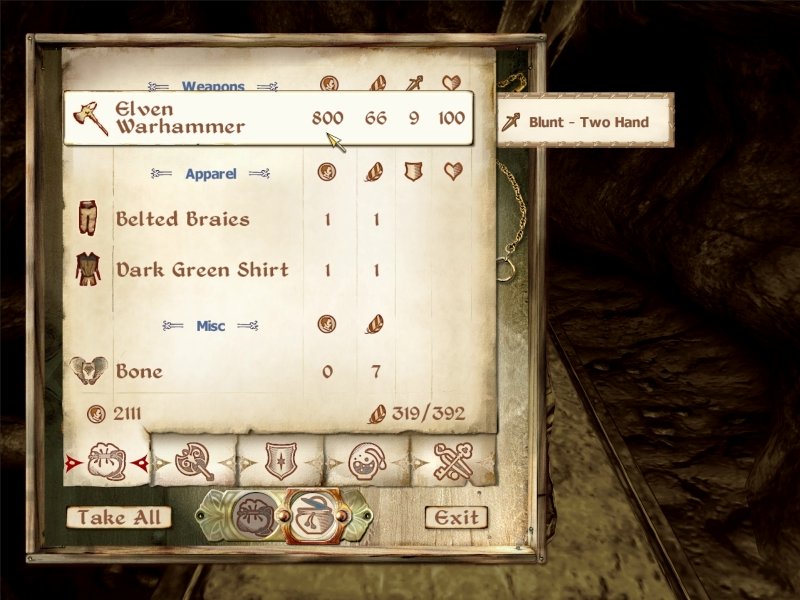 I did grab this Elven Warhammer, though, because I know money when I see it.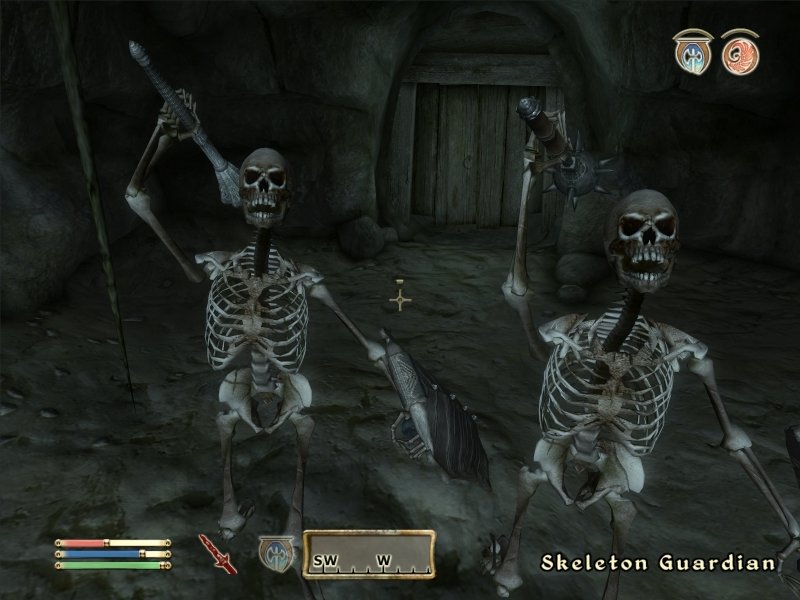 There's also Skeleton Guardians because of course there are.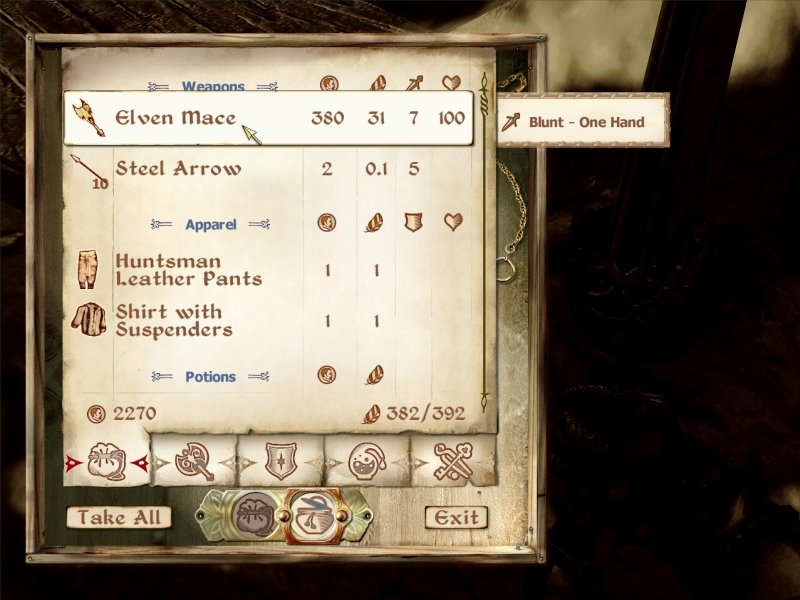 I also grab this Elven Mace because what the hell, I've got the Feather for it.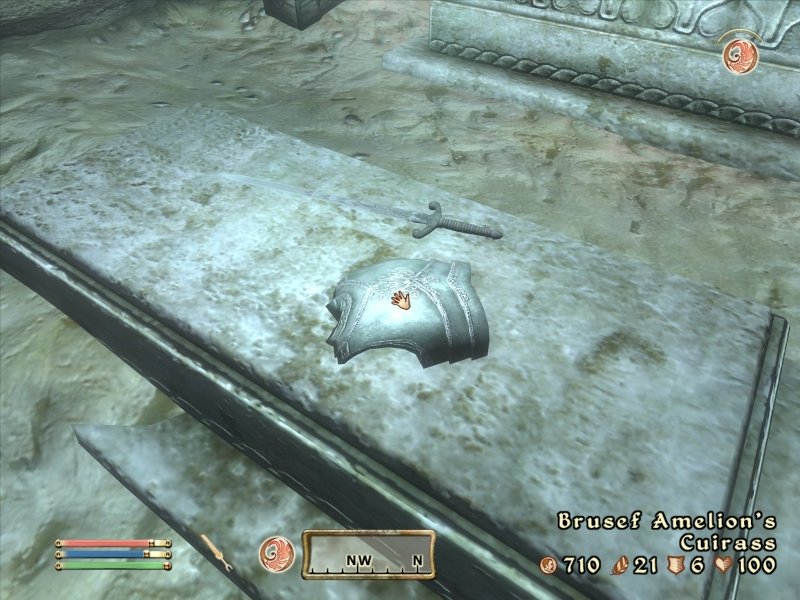 This, though, this cuirass.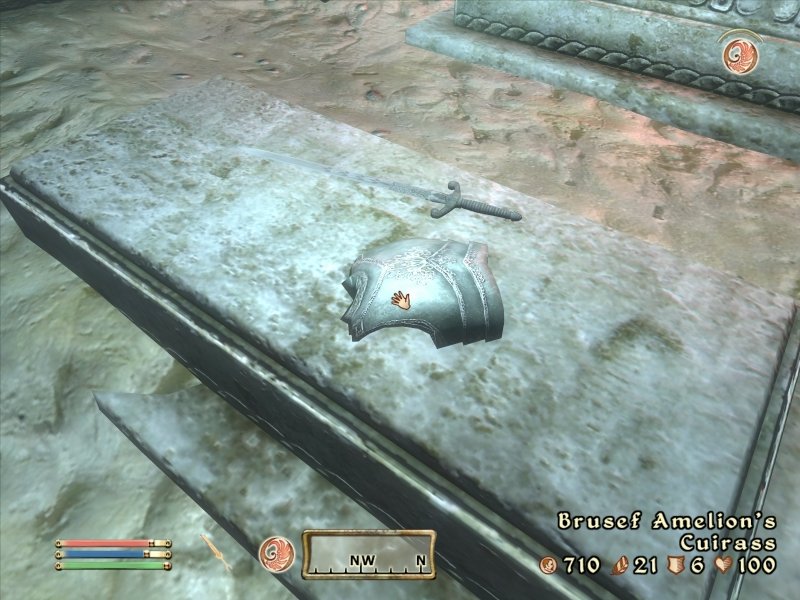 Lying in the middle of a serene room. It screams importance, power.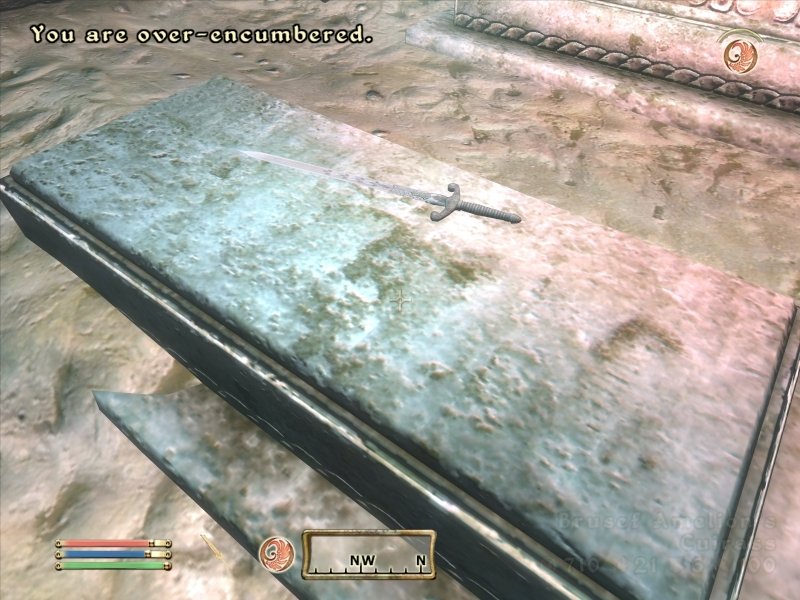 Sword's probably good too!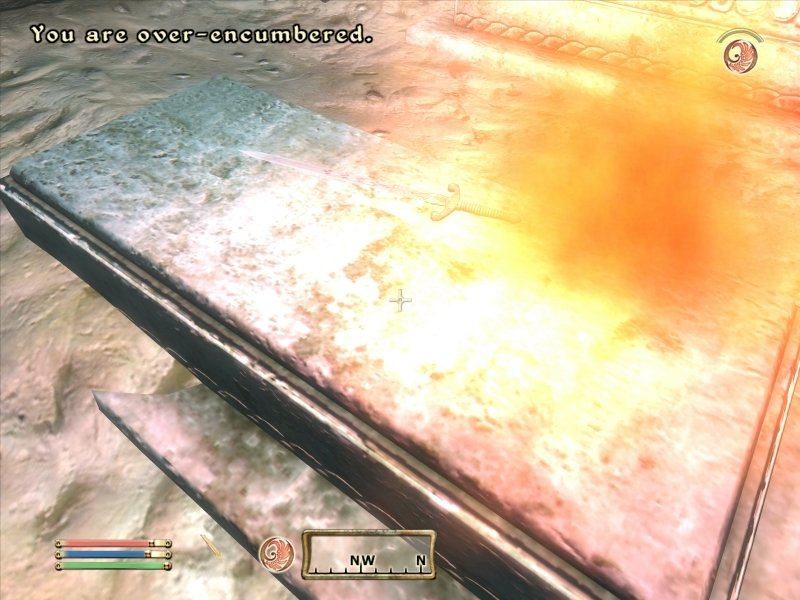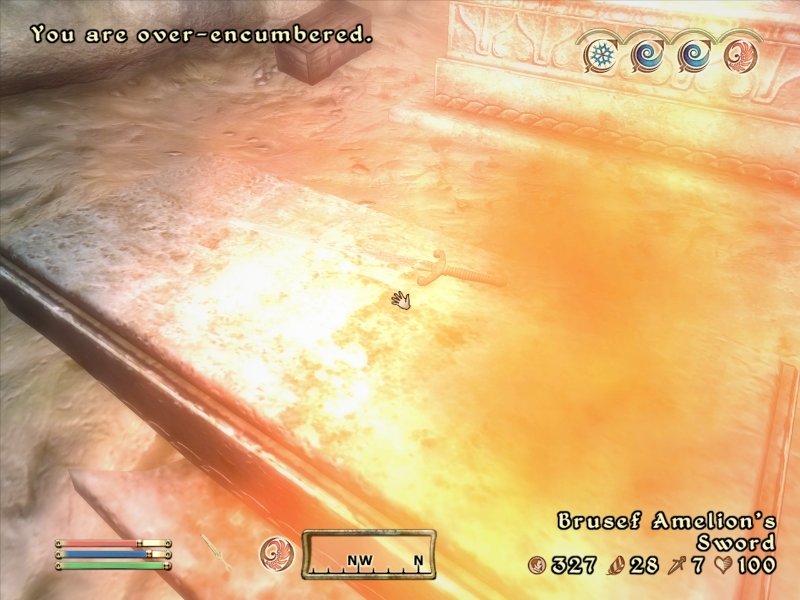 :gibbed: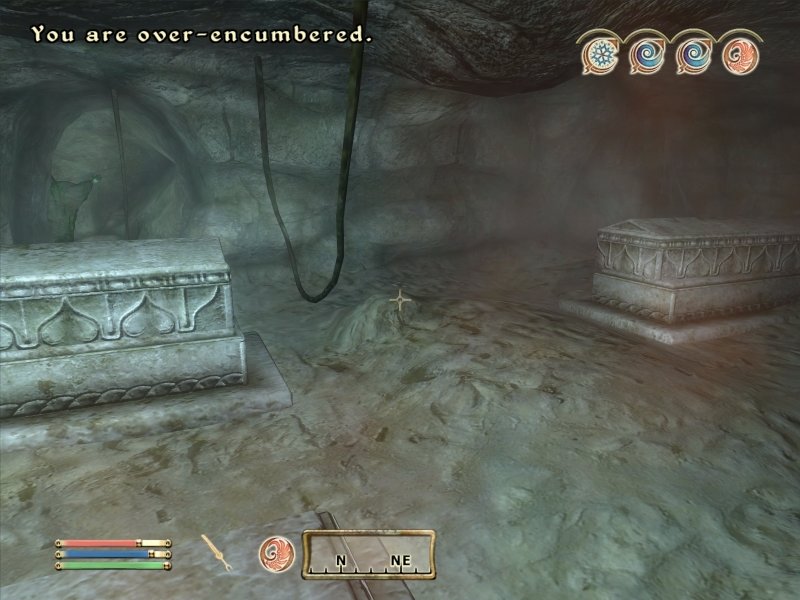 HELLO TO YOU TOO, FADED WRAITH.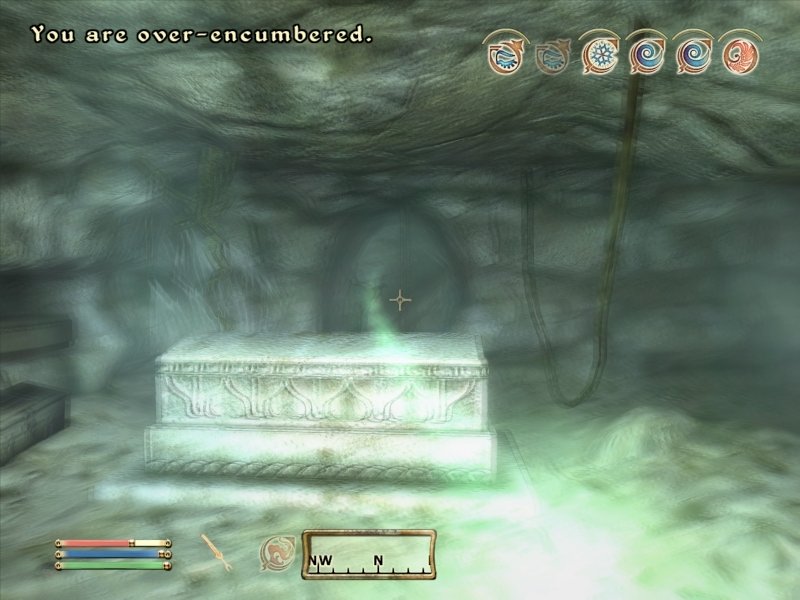 Right, so. This is a superghost with around about 300 HP and plenty of frost magic with which to blast the player.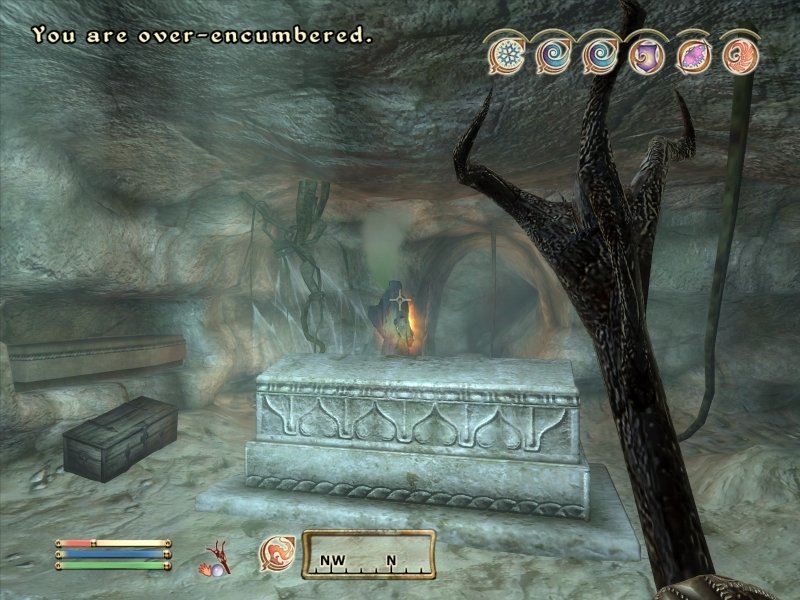 He's bullshit, and as such we shoot our staff at him until he dies.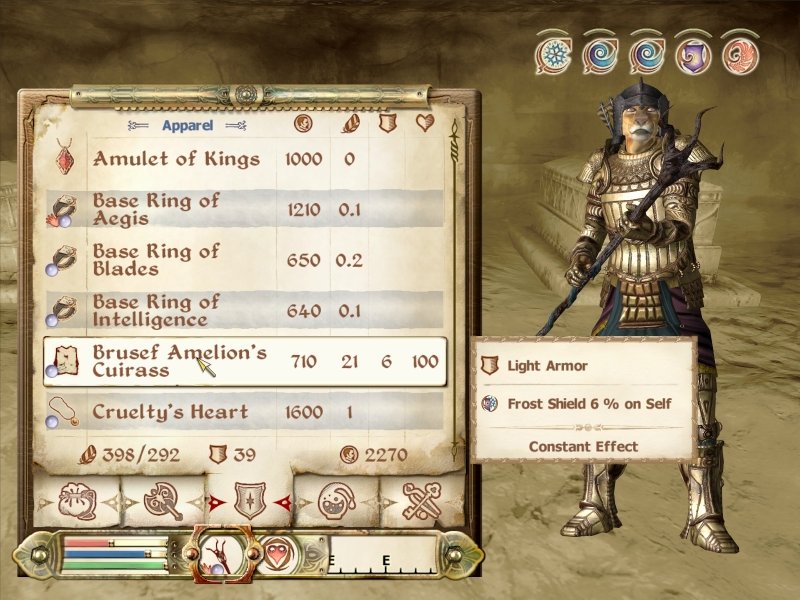 Anyway, our new cuirass is not only more protective than our Dwarven, but bears the distinction of being the only piece of the Brusef Amelion set with an enchantment. Said enchantment is Frost Shield, which is rather interesting - effectively, we have 6% of both Shield AND Frost Resistance on this cuirass. Fire Shield and Shock Shield of course, work similarly.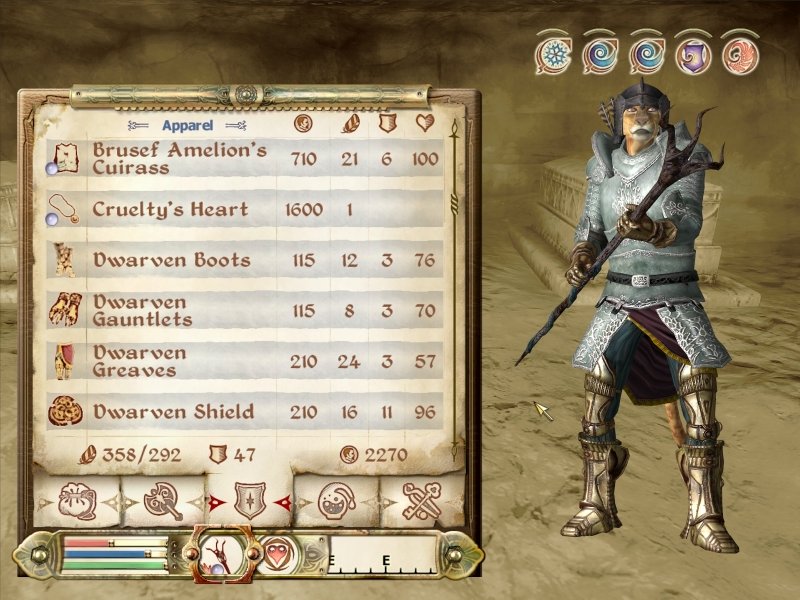 Glorious.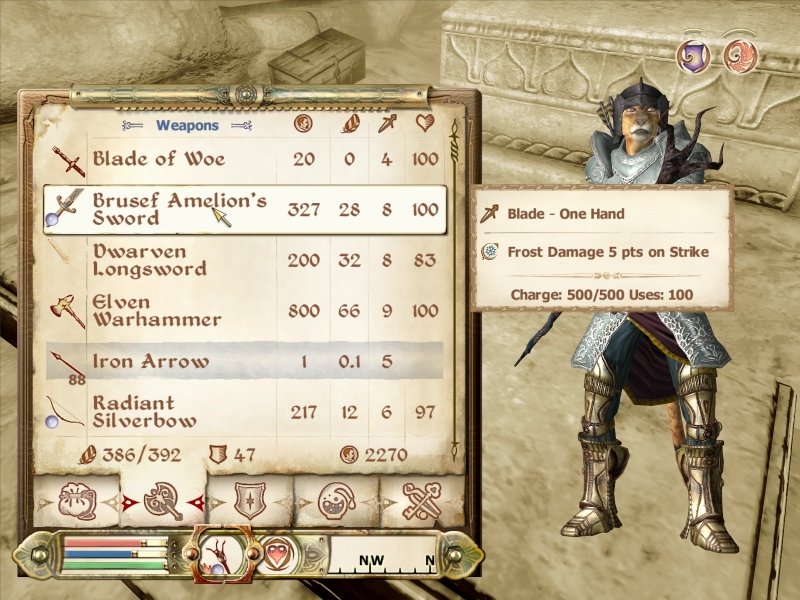 The sword has frost damage, so it's pretty unambiguously a straight upgrade.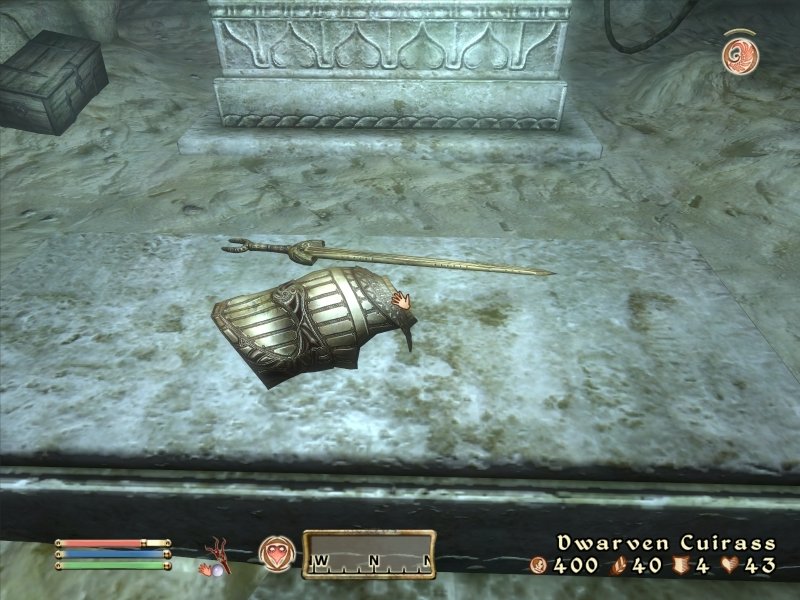 There we go...always leave something for the next guy.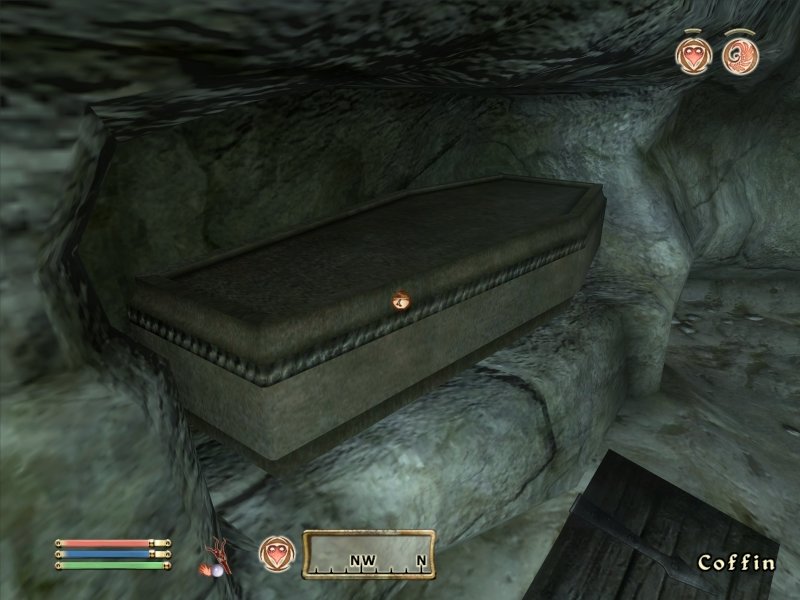 That dwarfplate was too damn heavy anyway.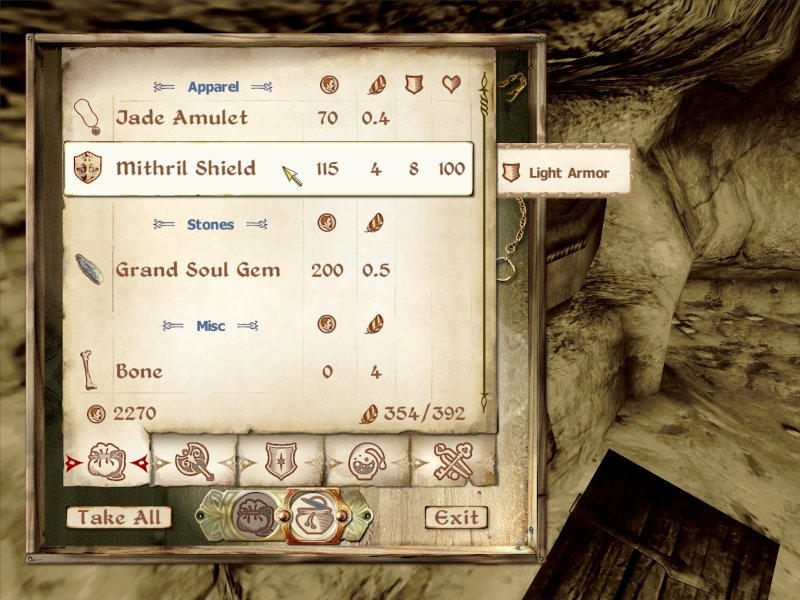 Oooh. What is this?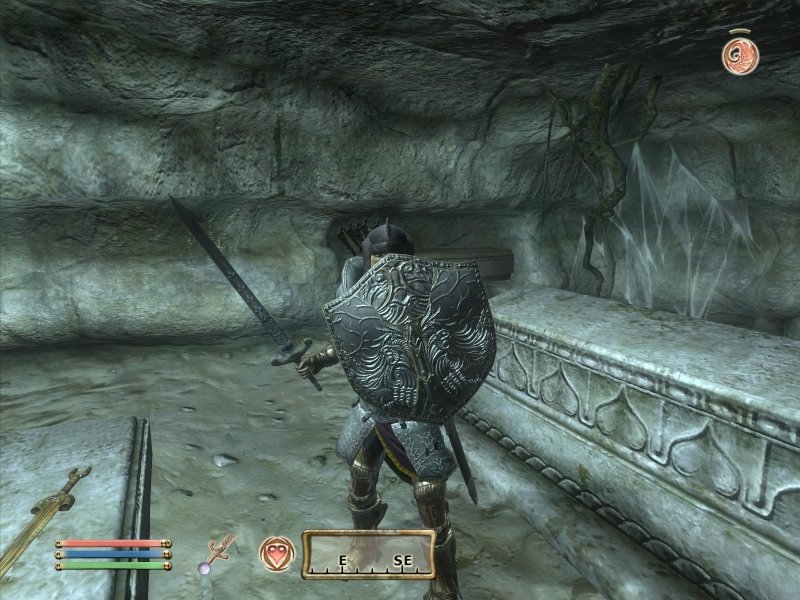 By the Nine...it's...it's so light! So perfect!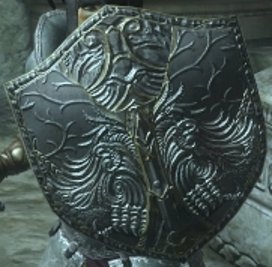 Yes.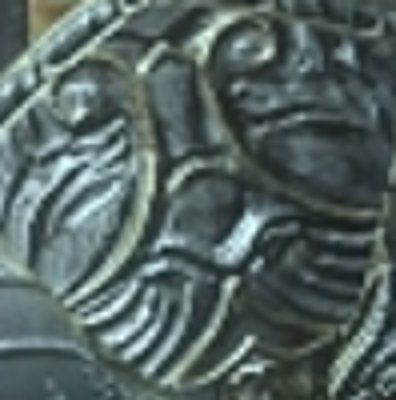 Khajiit likes this.