Part 81: Pre-Update 65: Blizzard King pre-fight overview
Pre-Update 65: Blizzard King pre-fight overview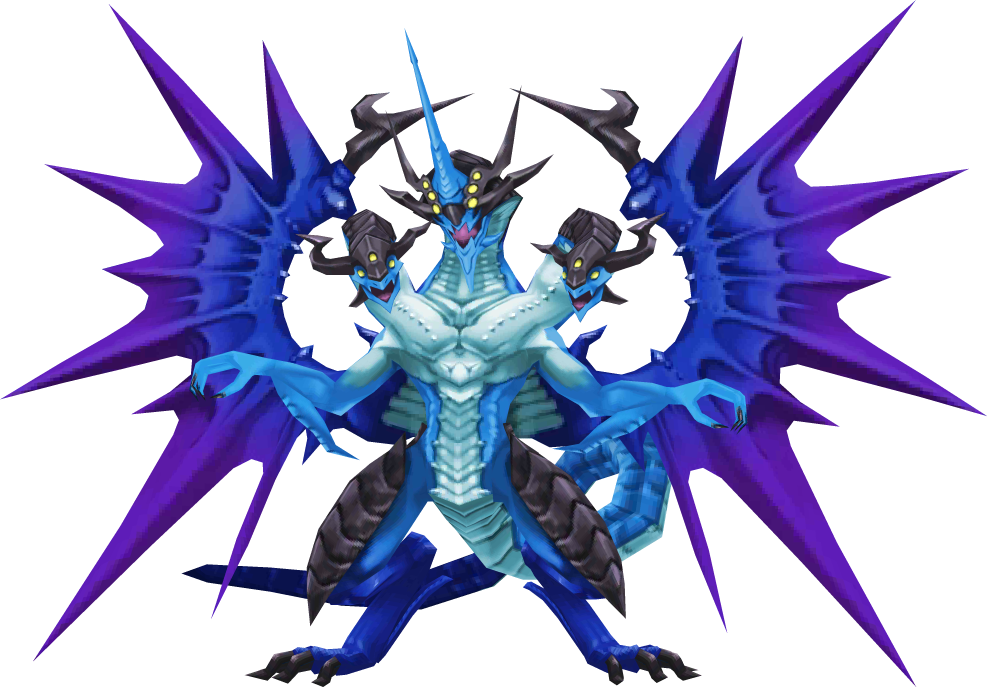 Blizzard King
HP: 45000, STR: 88, TEC: 69, VIT: 64, AGI: 46, LUC: 61
Skills:
Ice Breath: Uses the head. Deals 600% ranged TEC-based ice damage to each party member. Has a 50% speed modifier and 180 base accuracy.

Mirror Shield: Nullifies all damage to the Blizzard King for one turn, and counters damage instances with 150% of the inflicted damage to the original source. Has a 1000% speed modifier and 99 base accuracy.

Crushing Arm: Uses the arms. Deals 110% melee STR-based bash damage to each party member. Attempts to bind hit target's heads, with a 20% base chance. Has a 70% speed modifier and 99 base accuracy.

Cold Regen: Uses the head. Restores 182% healing power (around 367 HP) to the Blizzard King at the end of each turn for 4 turns. Has no speed modifier.

Wail: Uses the head. Reduces each party member's physical/elemental defense by 50% for 4 turns. Attempts to inflict sleep on each party member, with a 50% base chance. Has a 200% speed modifier.

Triple Strike: Uses the head. Deals 3 instances of 100% melee STR-based cut damage to random targets. Can hit the same target multiple times. Has an 80% speed modifier and 99 base accuracy.
Drops:
Normal: Snow Pterygoid. 100% chance. Sells for 21000 en. 1 needed to make Hisamemaru (+241 ATK, normal attacks become cut+ice).
"Ice dragon's wingbone that spreads, fanlike. A flap of this wing can cause blizzards."

Rare: Blizzard Scale. 25% chance. Sells for 24000 en. 1 needed to make Blizzard Orb (Immunity to ice). 1 Dragon Scale, 1 Blizzard Scale, and 1 Emperor Scale needed to make Dragonbane (+210 ATK, +5 all stats).
"The only reverse scale on the ice dragon. It takes great fortune to acquire this."

Conditional: Frozen Wing (Kill with ice damage). 100% chance. Sells for 44000 en. 1 needed to make Dragvandil (+220 ATK, +40 HP, +40 TP).
"Ice dragon's wing, encrusted in ice. Some say it holds the key to ultimate power."

Ingredient: Blizzard Neck. 15-19 given. 7 needed to make Traditional Osechi (Chinese Cuisine; stops random encounters).
"Elastic white meat from the neck."
Damage resistances:

100%

100%

100%

100%

0%

150%
Disable resistances:

25%

75%
25%

25%

0%

25%

25%

0%

0%

10%

25%

25%

50%
A legendary blue dragon whose attacks are too powerful to withstand.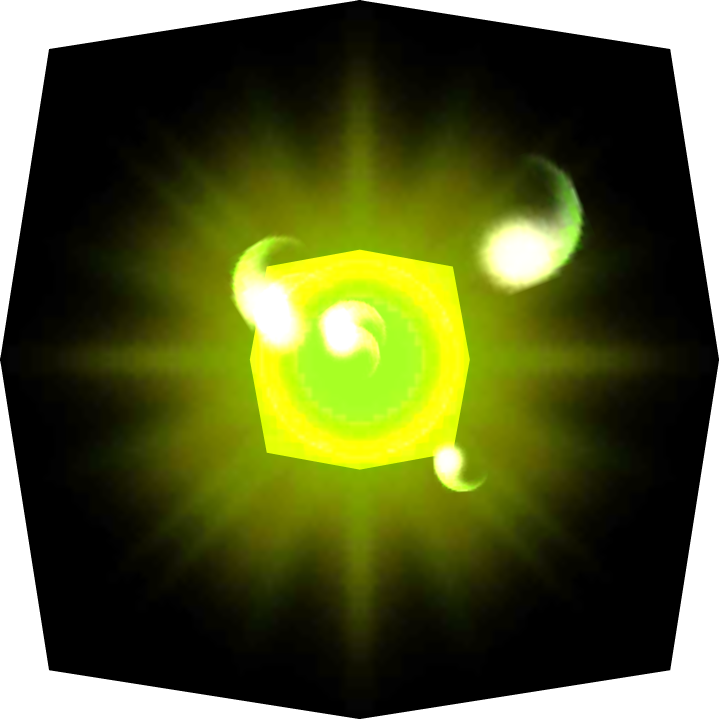 Blue Heart
HP: 7500, STR: 88, TEC: 69, VIT: 64, AGI: 46, LUC: 61
Skills:
Resonant Ice: Cannot be disabled. Deals ranged TEC-based ice damage to the entire party at the end of the turn. Damage is based on the number of turns that have passed since the Blue Heart was summoned: 60%, 90%, 135%, 200%, 300%, 450%, 675%, 1000%. The damage resets when the Blue Heart dies. Does not check for accuracy.
Damage resistances:

100%

100%

100%

100%

0%

125%
Disable resistances:

0%

0%
0%

0%

0%

0%

0%

0%

0%

0%

0%

0%

0%
(Yes, that is how the Blue Heart looks internally. I can't fix it.)
Blizzard King can be an insane pain in the ass. He hits really damn hard, Wail can single-handedly end an entire attempt even if luck is on your side, and Mirror Shield is one of the single worst skills to not know about beforehand. On your first go around, there's basically no way to see it coming, and even on future attempts, you might be able to guess as to what exactly triggers it (it's a mixture of certain turns and, at times, if you damage the Blizzard King too much in one turn). And the Blue Heart doesn't help matters--its HP is now out of one-shot range of even Alchemists, meaning you're going to have to put up with at least two turns of it.
So what's the solution here? For me, disables. Disables disables disables. Head binds shut down all but two of the Blizzard King's most dangerous skills, and leg binds completely negate Mirror Shield. Yes, you heard me. Mirror Shield doesn't use a body part, but because leg binds give what is basically inverse priority,
it basically becomes guaranteed to go last in the turn order, after your party has dealt damage.
Hell, even with that, stuff like panic and fear shut the BK down, and they're not out of the picture given Creeping Curse.
You know what everyone does by now, and I described my preferences up there, so pick from the categories, bearing in mind that
Ranger is automatically in for conditional drop purposes
:
Damage dealers
: Zack, Freyja, Stardust, Asriel, Jackie, Tyler
Defense
: Phoebe, Ursa
Support
: Nadia, Realga, Milly, Sophie, Colette, Rheine
Also, a new caveat for all postgame bosses: if I judge the party chosen to be impossible to win with, I reserve the right to adjust them as necessary.