Introduction
PLEASE NOTE:
This is a continuation of an LP that was abandoned back in 2011. I didn't bother redoing the first couple of episodes, and the plan in the new videos is to never bring it up, so I'm posting them in here as well. I just wanted a to give a fair warning to those coming in without knowing that so that they don't think I'm youtube dumping five episodes at once.
=======================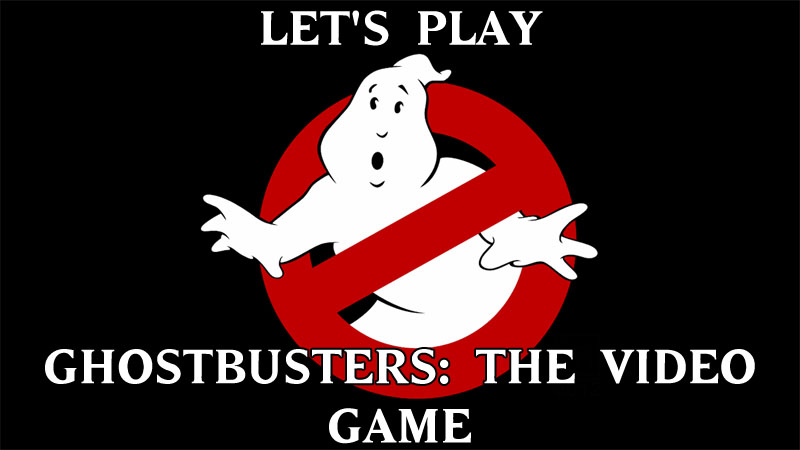 It's amazing how some games can even be made. Ghostbusters: The Video Game started production in 2006. Not only did it have a three-year dev cycle, but it also went through at least two developer changes. Usually this, on top of being a game based on a movie franchise, spells disaster for a game, but this one is actually pretty damn good. The gameplay is solid, the graphics are actually pretty good for the time, and the story was written by Harold Ramis and Dan Akroyd. On top of that, the actors who played the roles of the Ghostbusters (and others) come back to voice their characters. All in all, pretty good game for a very good franchise!
This is a pretty good game, but not all Ghostbusters game have been. On top of showing off the differences between the PS3/ Xbox 360/ PC versions of the game, I'll also be streaming the older games every so often. Some are pretty good, some are... well... let's just say I'll be shamelessly abusing save states during those streams.



SPOILER LEVEL: ORANGE



Spoiler discussion for the next upcoming level or two is fine in spoiler tags, but please don't go much further than that.
Episode 1: Mr. Creosote ... Cut ... Polsy ... Uncut ... Polsy
Episode 2: Maximum Snark ... Cut ... Polsy ... Uncut ... Polsy
Episode 3: Ghoshhtbushhtershh Canon ... Cut ... Polsy ... Uncut ... Polsy
Episode 4: Prehistoric Bitch ... Cut ... Polsy ... Uncut ... Polsy
Episode 5: Level 6 Psycokenetic Geeblehopper ... Cut ... Polsy ... Uncut ... Polsy
Episode 6: Snotgun ... Cut ... Polsy ... Uncut ... Polsy
Episode 7: Museum of Supernatural History ... Cut ... Polsy ... Uncut ... Polsy
Episode 8: Mr. Rogers ... Cut ... Polsy ... Uncut ... Polsy
Episode 9: Arachnophobia ... Cut ... Polsy ... Uncut ... Polsy
Episode 10: House Flipping ... Cut ... Polsy ... Uncut ... Polsy
Episode 11: Donuts ... Cut ... Polsy ... Uncut ... Polsy
Episode 12: How to Train Your Intern ... Cut ... Polsy ... Uncut ... Polsy
Episode 13: The End ... Cut ... Polsy ... Uncut ... Polsy
Bonus 1: Firehouse Fun 1 ... Youtube ... Polsy
Bonus 2: Firehouse Fun 2 ... Youtube ... Polsy
Bonus 3: Firehouse Fun 3 ... Youtube ... Polsy
Bonus 4: Firehouse Fun 4 ... Youtube ... Polsy