Introduction
Welcome to my very silly thread. Alright pantsless adventurers let's play:
GHOULS aN'd GHOSTS OOOOOoooOWwwweeeeWooowowo
Our brave hero!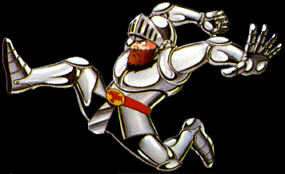 This is Arthur, a closet streaker who will throw down his clothes in defiance at the slightest provocation. He is the main character in Ghouls N' Ghosts or "Great Demon World Village" as it was called in Japan. This game make me sad, and I'm playing it because I molested myself as a child and never forgave myself.
Arthur is running around trying to save his girlfriend's soul from Satan or Loki, but who cares, just watch me die.

TAKE A VIDEO FOR COMING IN!

Videos
Bonus Content