Part 13: Gond With The Wind
Update 11: Gond With The Wind

The Gondwanan cubit is actually metric.
There you are. Well, nothing's much changed since before. You remember, right? The world's ground down to scraps, us, and the Devaloka. As it were.

13-The Lost World: Jurassic Park (PS1) - The Forest Explodes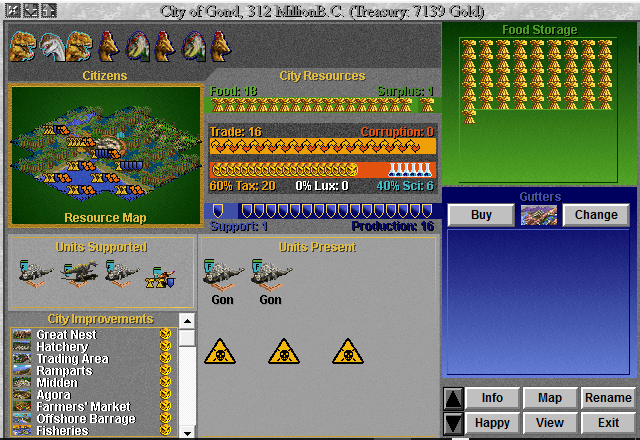 In troubled times like these, it helps to remember what's really important. For us, it's Gond.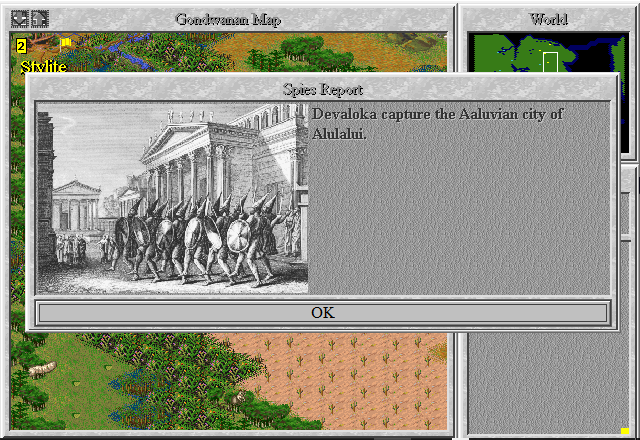 For the Aalu, it probably was that city since it's their capital.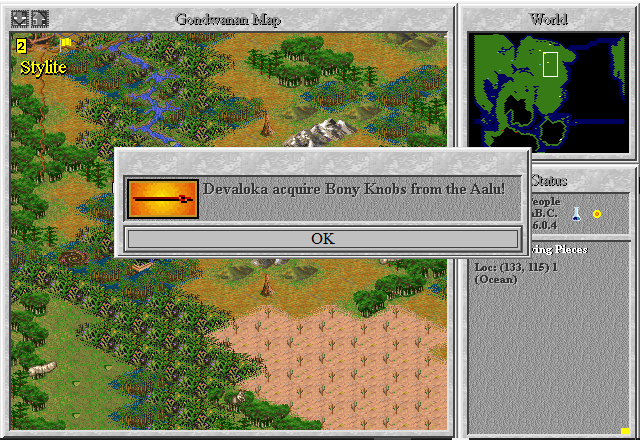 For the Devaloka, it's all about the lessons you learn along the way.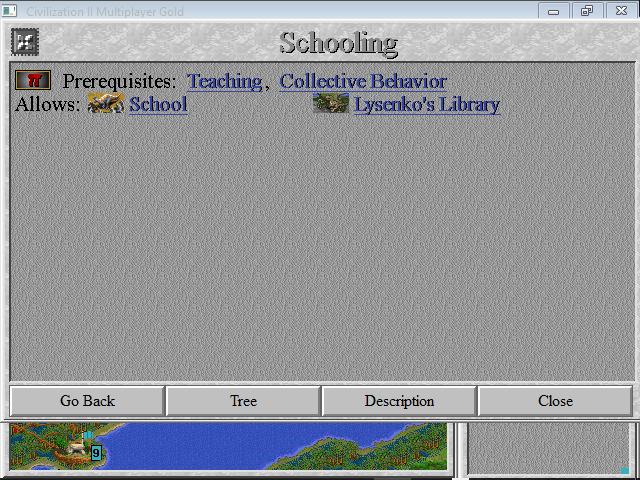 We're going to do the same.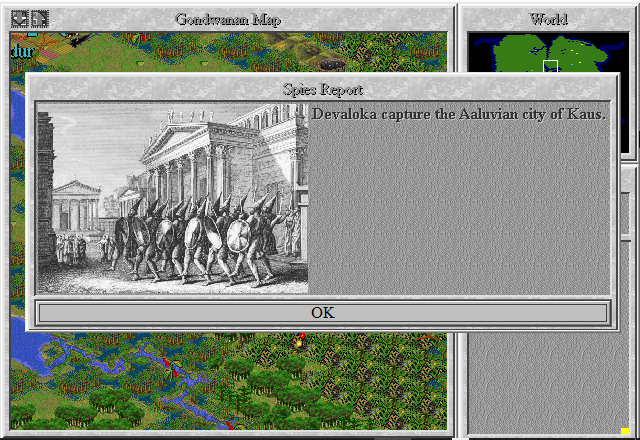 jesus they're going down fast.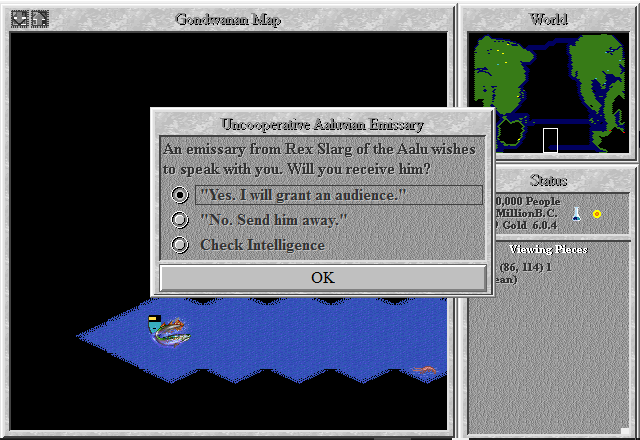 Honestly? I'm curious what he has to say for himself now.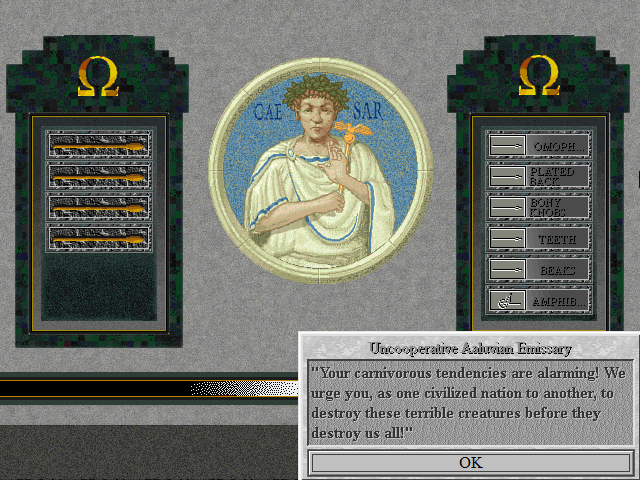 Well. That's new. Must've passed some milestone in murderability.
Not that it's any of HIS business. You're being swallowed whole by the Devaloka here and you're worried about ME eating you?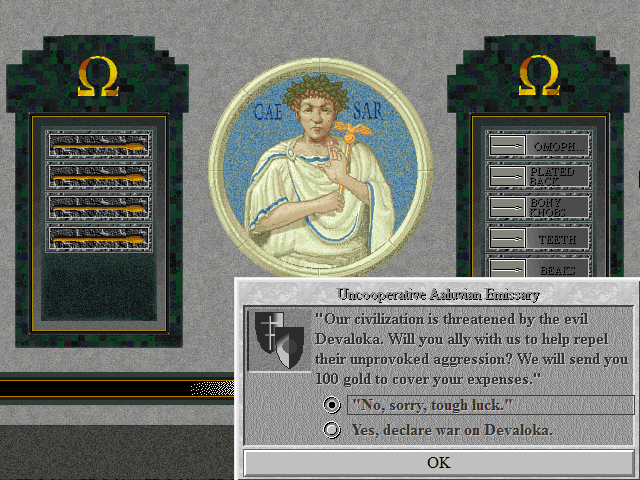 Oh.
Man.
Tough call.
On the one hand, this guy demanded tribute from us, refused to bribe us earlier, just slurred half our citizenry, and has called our maps 'worthless.'
On the other hand, we could give up our devout Gondwanan principles of pacifism and diplomatic repentance for the chance to shove the Devaloka's face in a dumpster.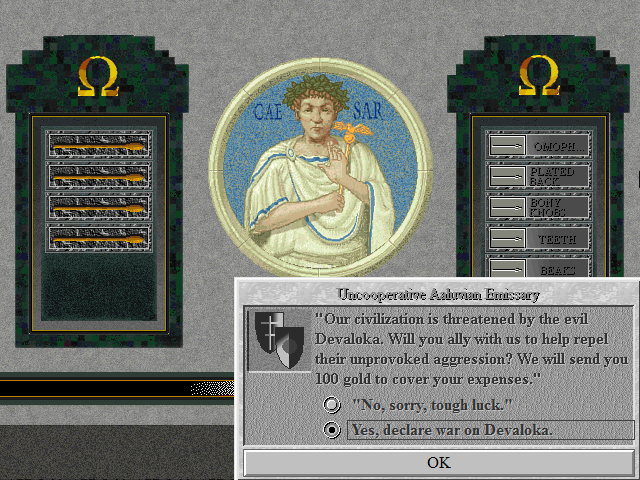 Well, if you're going to go, go in style.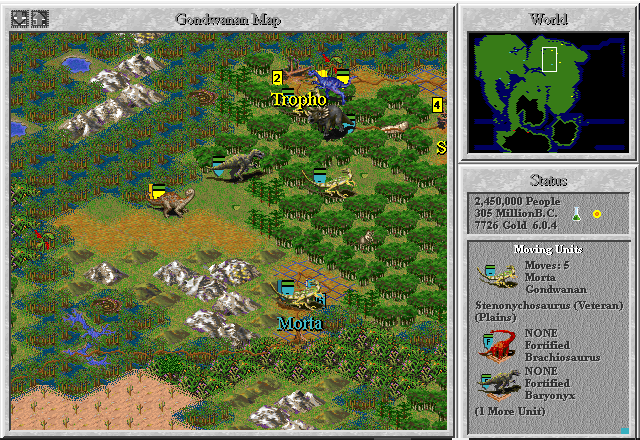 Almost immediately the northeast becomes a swarm of activity. Old Baryonyx and Oviraptor scouts, newly-trained Stenonychosaurs,
everyone's
on the move.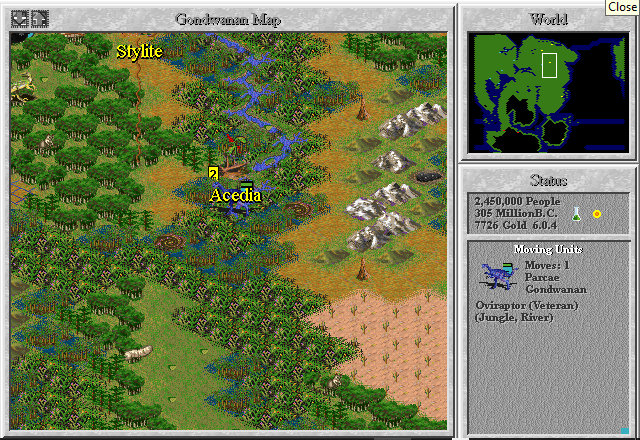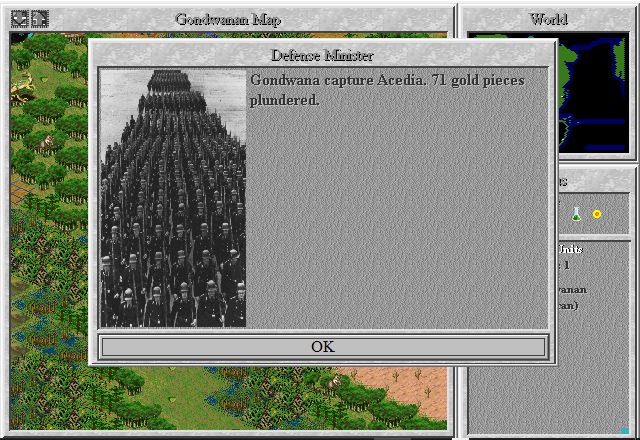 And honestly, even the Oviraptors can hold their own fairly well here.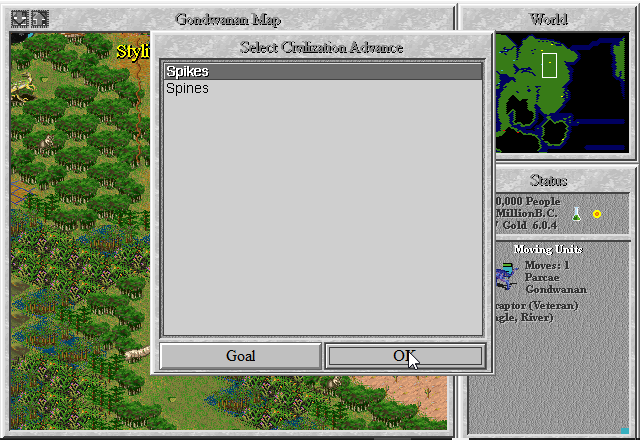 Um.
Is this a trick question?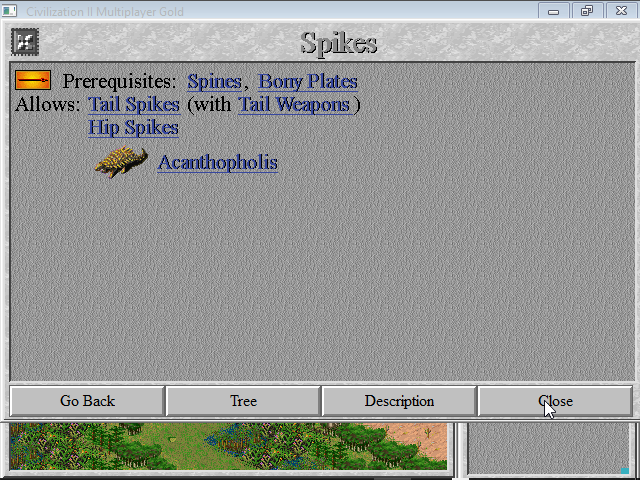 God I hope that wasn't a trick question.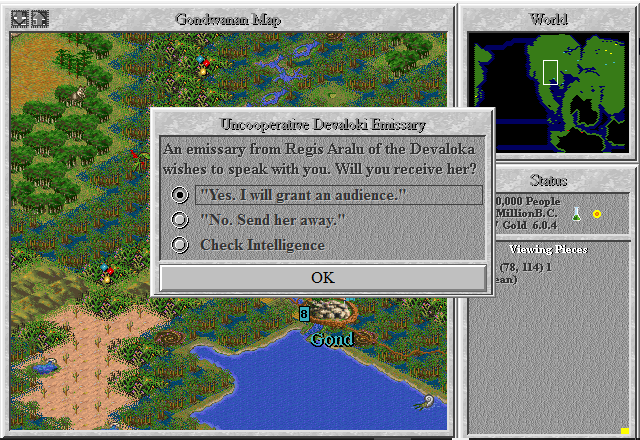 I can imagine what she has to say.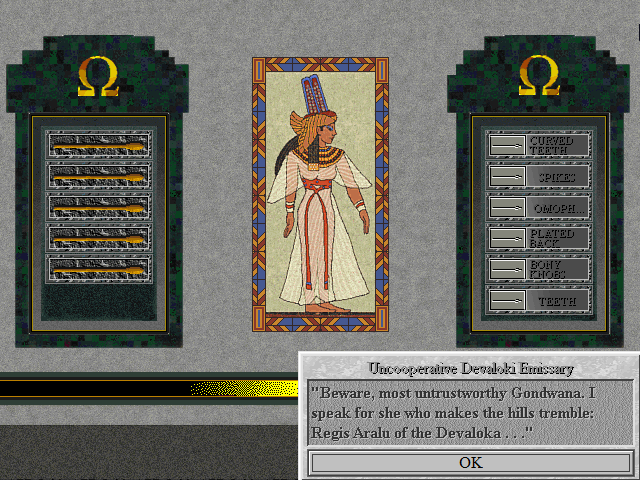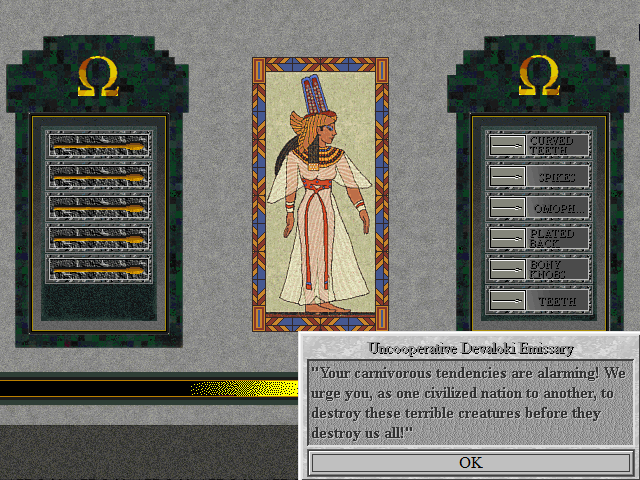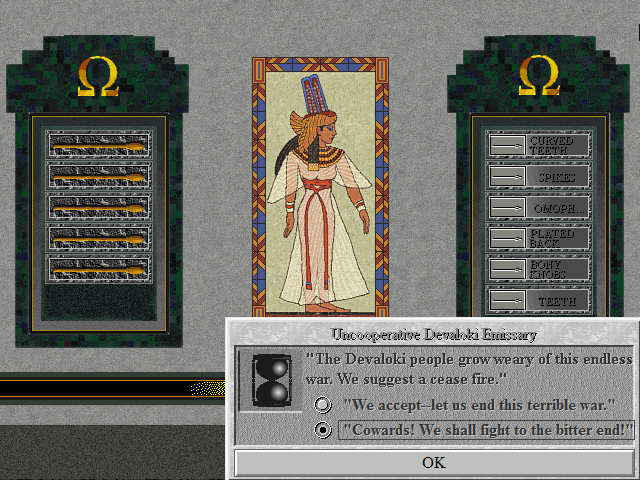 Yes, this is pretty much on target.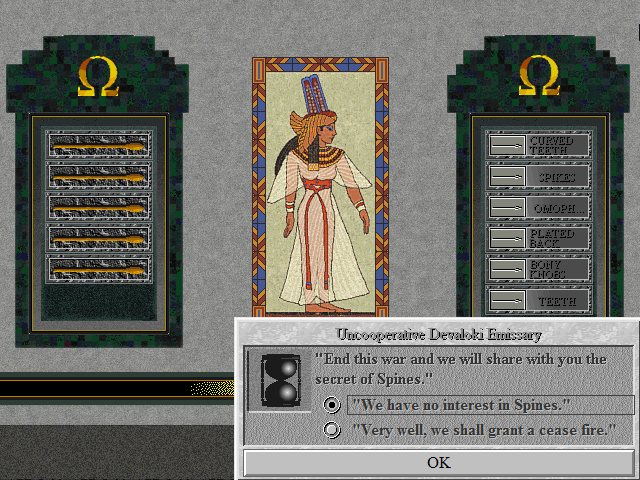 Oh for the love of fuck WE HAVE SPIKES THEY ARE BASICALLY THE SAME THING
GOD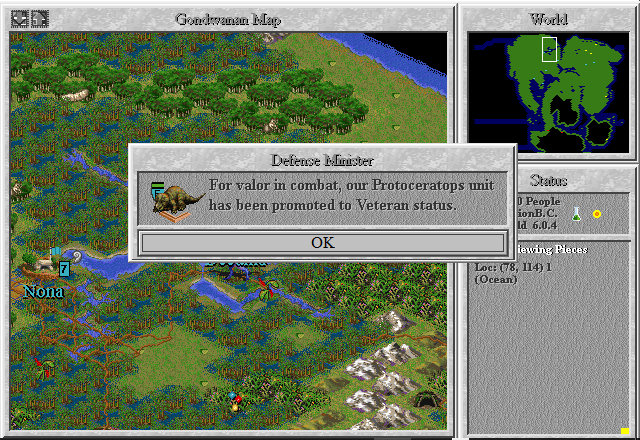 A cunning Devaloka backstab at Decuma with a single Acanthopholis fails so catastrophically quickly that I fail to even get a screenshot of it.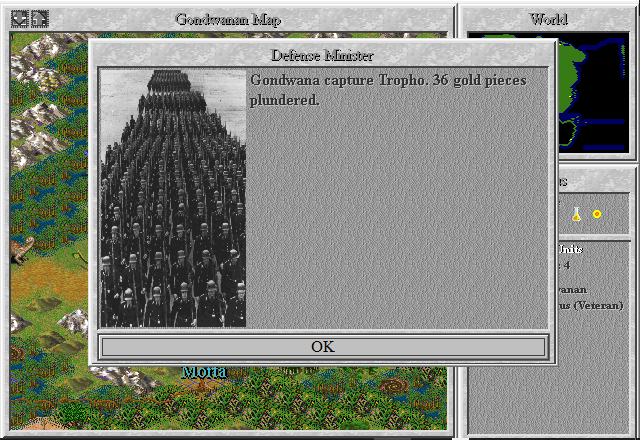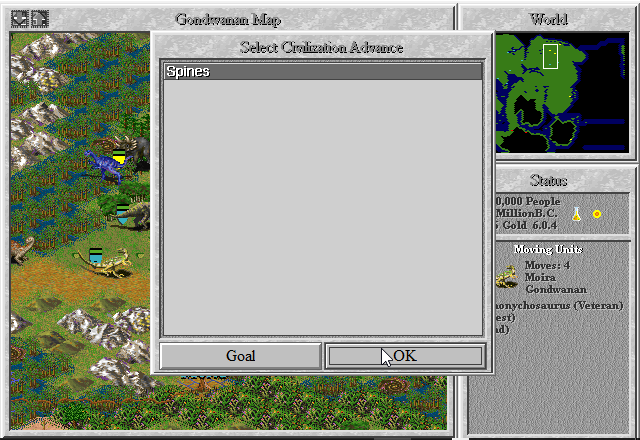 I still have no idea how we didn't already know this.
None.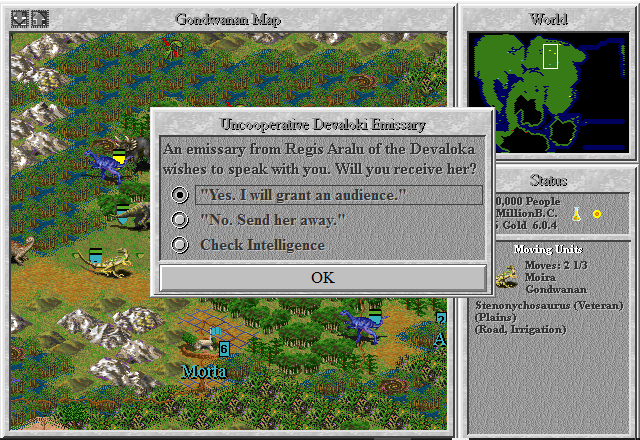 Anything new?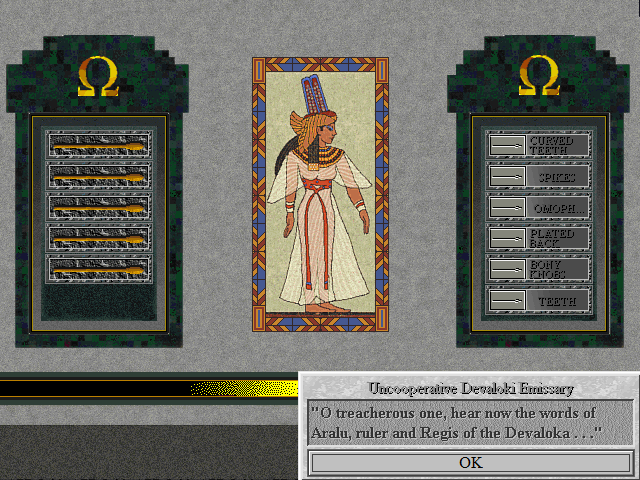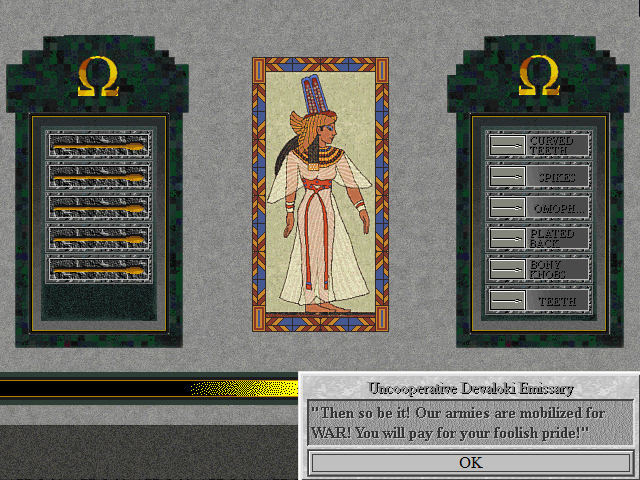 Nope, just the insults.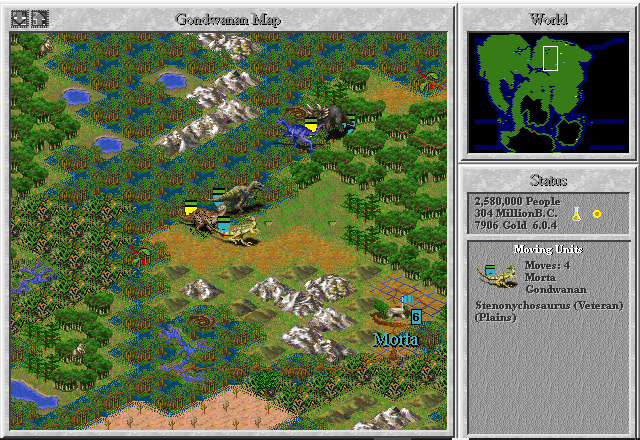 (
CLICK HERE
for biting)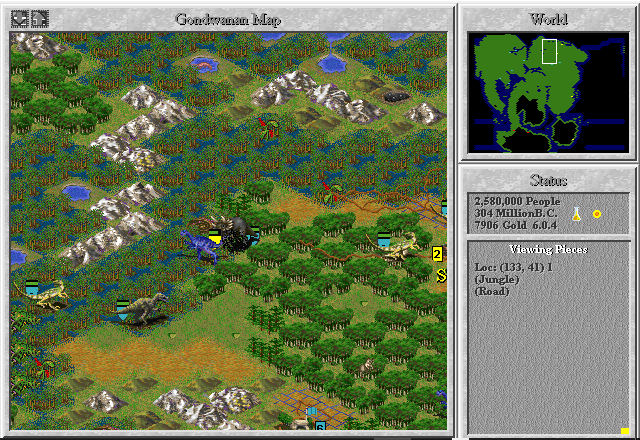 (
CLICK HERE
for gnawing)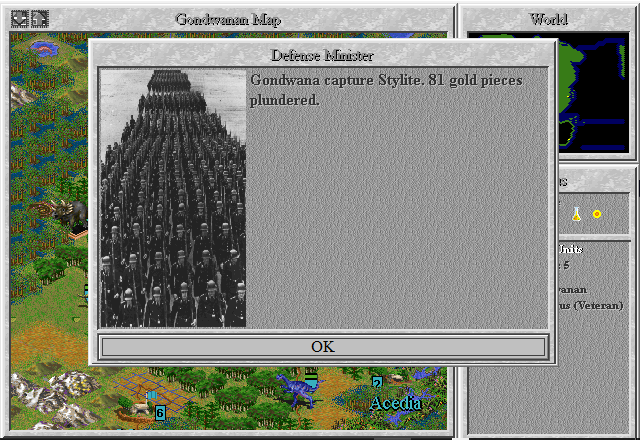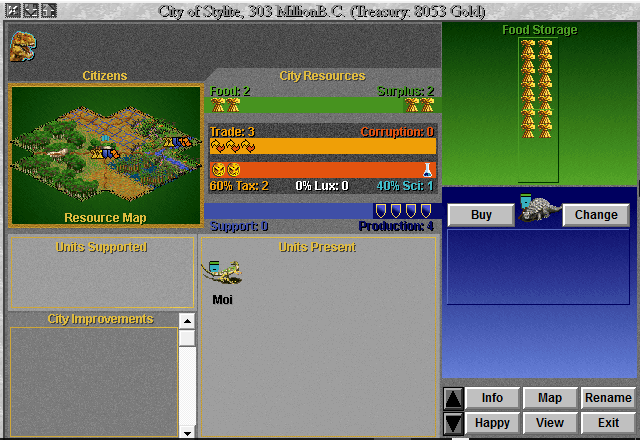 This war may not be going super well for Aralu.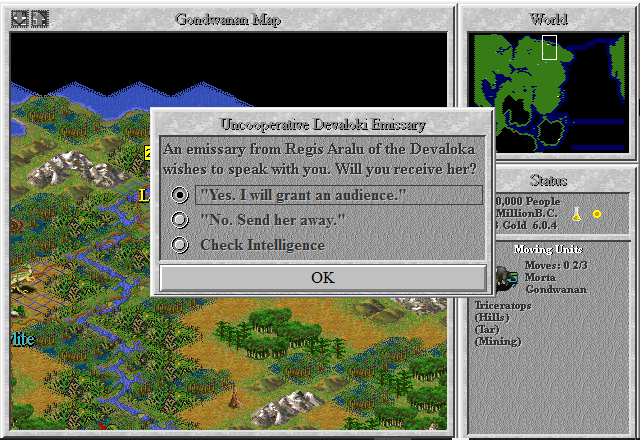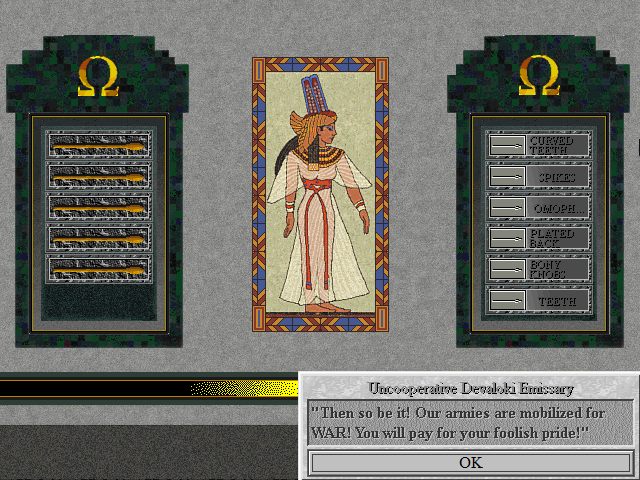 She continues to rely upon negotiation. Not very well, mind you, but it's working better than the fighting is.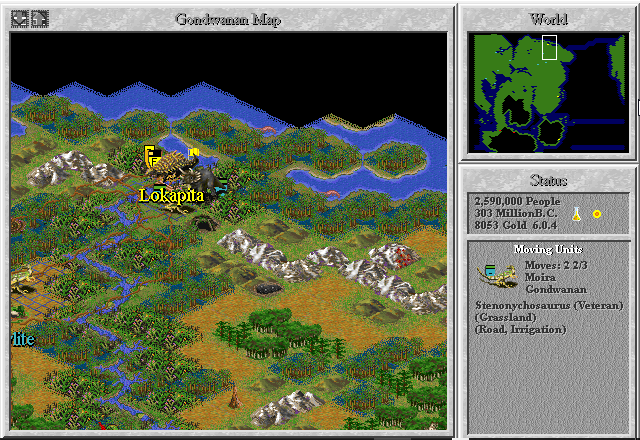 (
CLICK HERE
for RAVENING AND DEFEAT)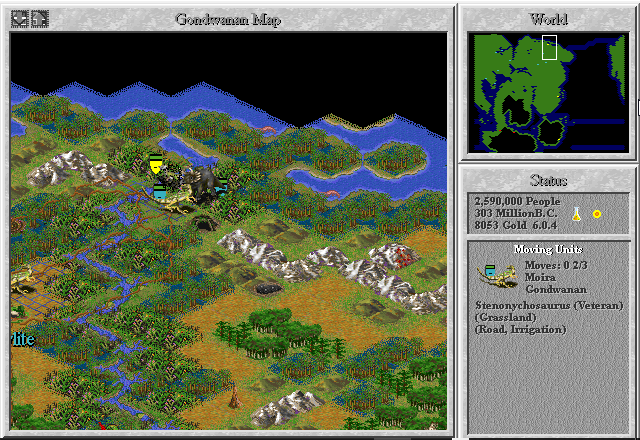 Lokapita is razed to the ground around its defenders' ears. That Coelophysis waited one hundred and ninety-three million years to get run over by a Steononychosaurus. Sometimes, that's just life.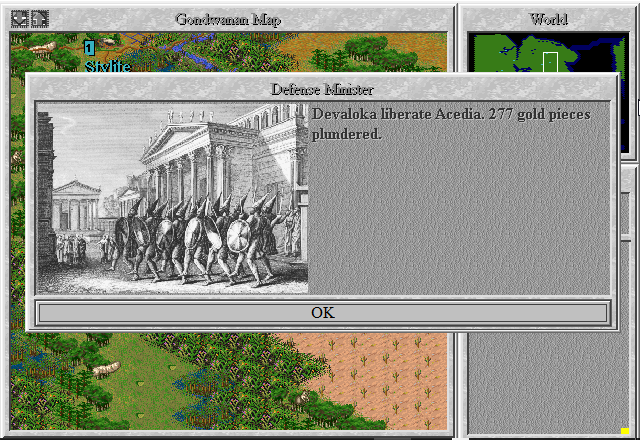 Oh what the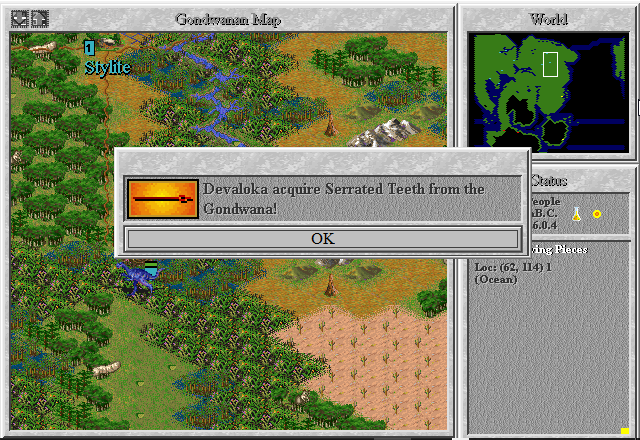 Really?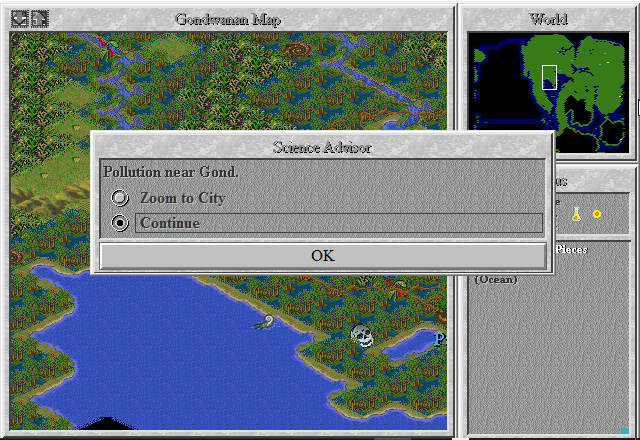 REALLY?
NEXT TIME: REALLY.
New Buildings
New Units