Introduction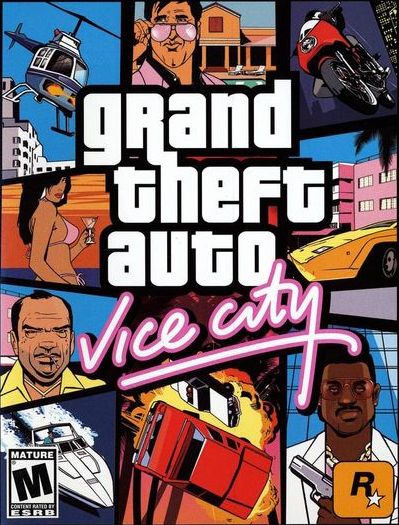 Why this game, rather than the others in the series?
Well, GTA 3 doesn't have motorcycles, and San Andreas is just too big. Besides that, I picked Vice City because I just felt like it.
Hey, how about running cool mods for extra cars and stuff?
No mods. Mainly because, in my experience, they make things more crashy. Also most people probably played the PS2 version, which couldn't have any mods.
Are you doing a 100% run?
No. No way in hell. I doubt I'll even get 20 packages. I'll do all the missions, and probably a lot of the sub missions too.
Will you do this wacky fun thing I know about?
I'll be doing all kinds of wacky fun things. If you know about something in particular, go ahead and request it. If it sounds like fun I'll go for it.
Where's the content?
Right here. Each thumbnail leads to a clip. If you want better video quality, click the Download button in Google Video.
This RSS reed
may or may not keep you up to date with videos as soon as they're posted. I'm not sure if it works or not.
Episode 1: Exposition can go screw itself
Episode 1 Bonus: Pizza Blaaaaah (
Google
)
Episode 2: Telephones and sweet jumps
Episode 3: Tommy Vercetti in Mushroom Kindgom
Episode 4: Golf carts, friend or foe?
Episode 5: Did you see that freakin car explode?
Episode 6: Getting the band back together
Episode 7: Blast Off
Episode 8: Kill the Dots
Episode 9: An Army of Fun
Episode 10: Lance Vance Revolution
Episode 11: Helicopters :fuckyou:
Episode 11 Bonus
(
Google
): Thanks, Megadeth
Episode 12: Celebrate the Times, C'mon
Episode 13: What's Crappening
Episode 14: Let us Eat Cake
Episode 15: What the Skype
Episode 16: The Death of Chumps
Episode 17: MY BUSINESS
Chapter 18: Aerial Areolas
Episode 19: Vice City is Mine

Episode 19 Bonus: FIRE AND BLOOD
(
Google
)
Episode 20: Girls Just Wanna Have Pun
Episode 21: Cleared For Tank-off
Episode 22: Taxicab Perfection
Episode 23: The City of Fights
Episode 24: Motorcycle of Violence
Episode 24 Bonus
Episode 25
Episode 26
Episode 27
Episode 28
Episode 29
Episode 30
Episode 30 bonus
(
Google
)
Episode 31
Episode 32
Episode 33
Episode 34
Episode 35: Why are you on my motorcycle
Episode 36: MISSION ALL OVER
Fanart by Irregular Hunter: