Part 26
Sorry for the delay, I got stuck in the damned crane puzzle yesterday, got a FAQ today. Heh.
Let's have an amusing conversation with the angelitos:
Video
Let's go back and trade with Chepito. Mann has an almost perfect stocking, and he might like that.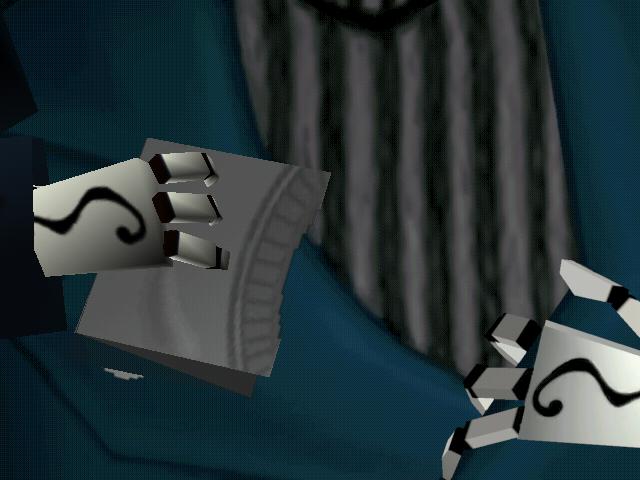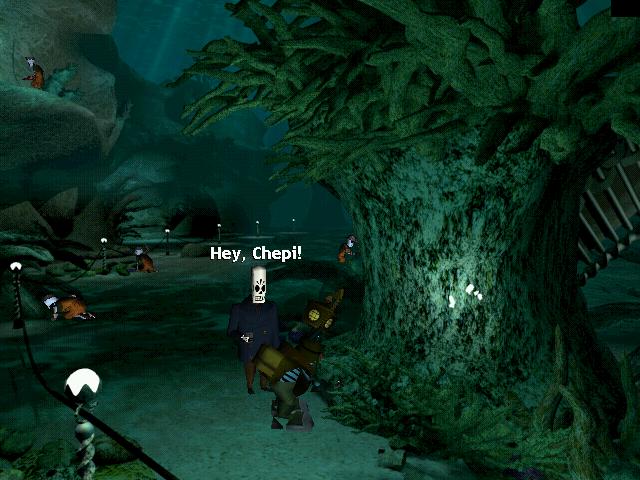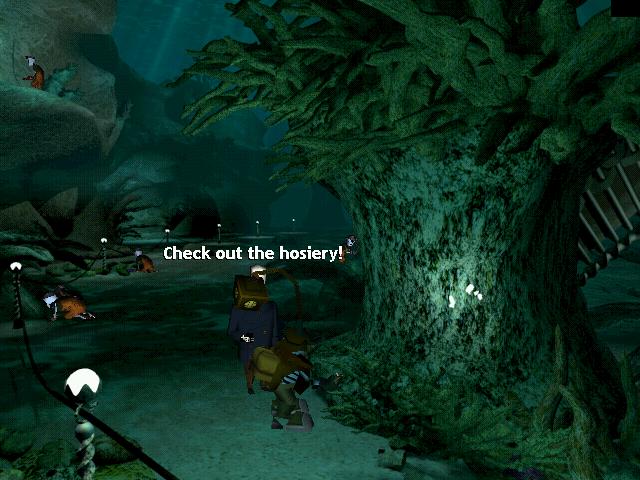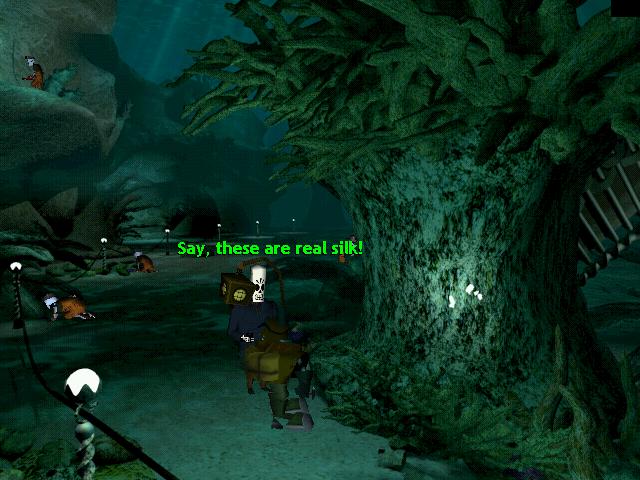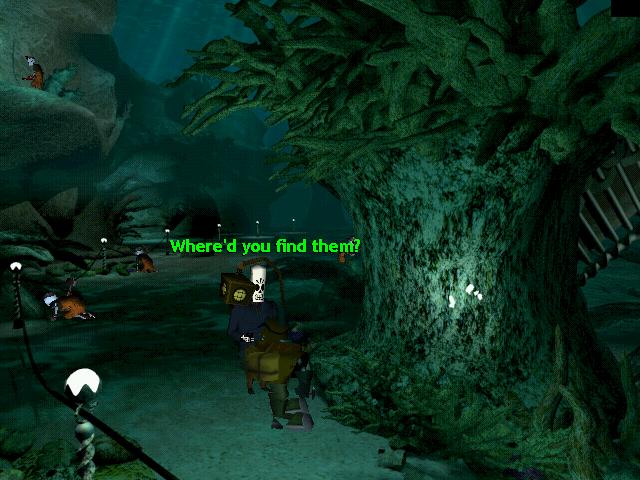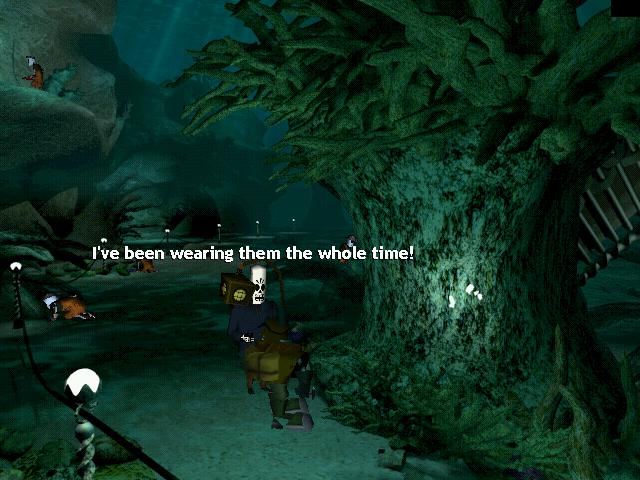 Manny likes to lie, eh?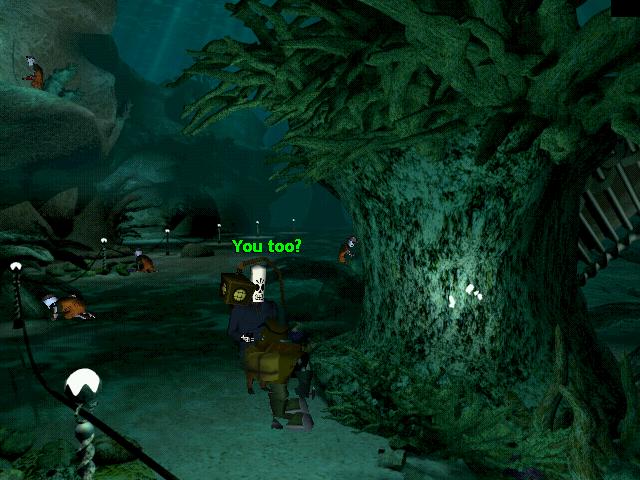 Hm, so he likes stockings, heh.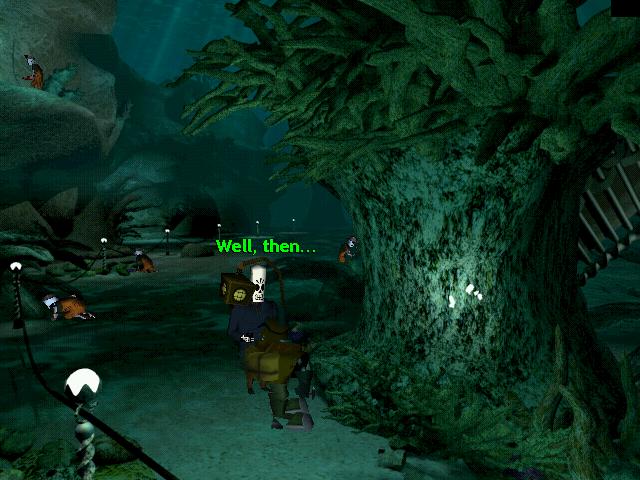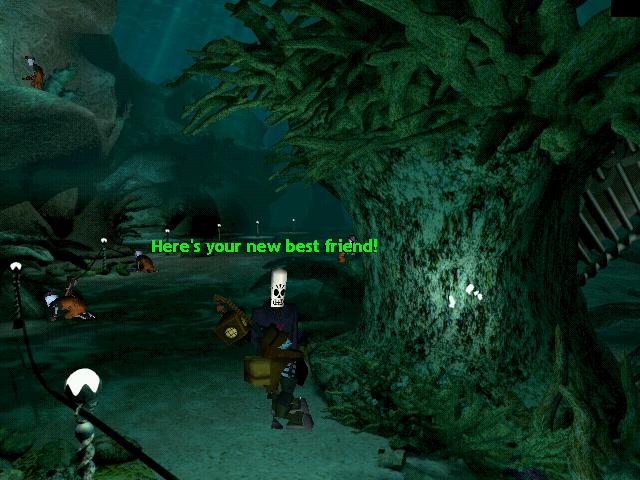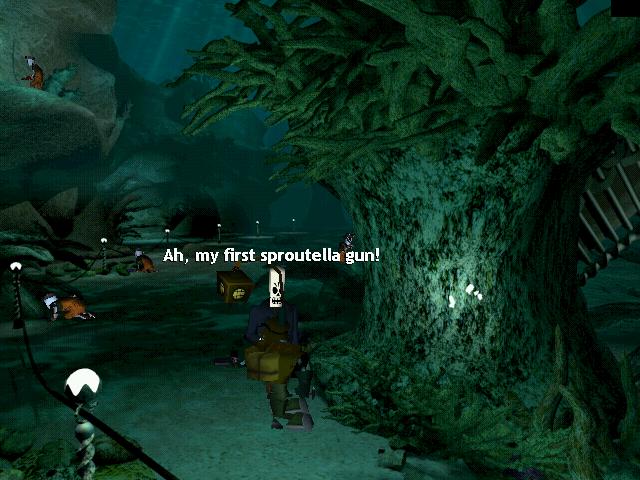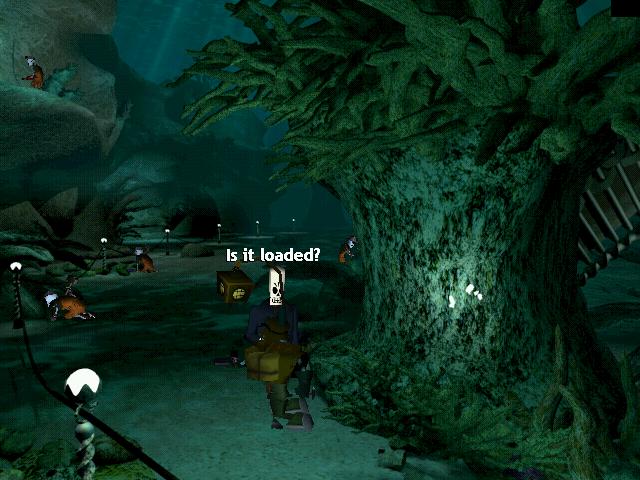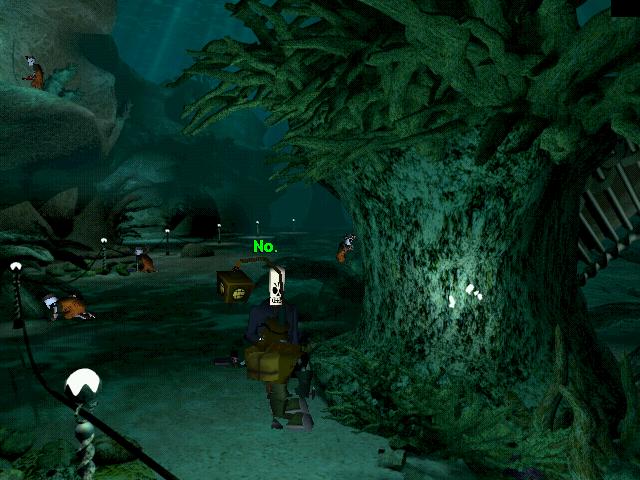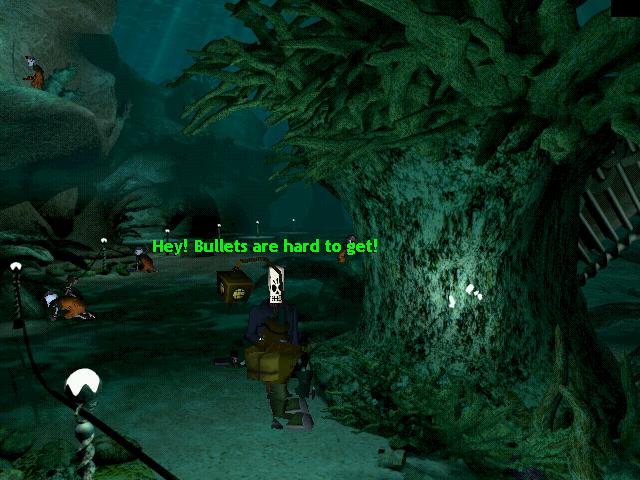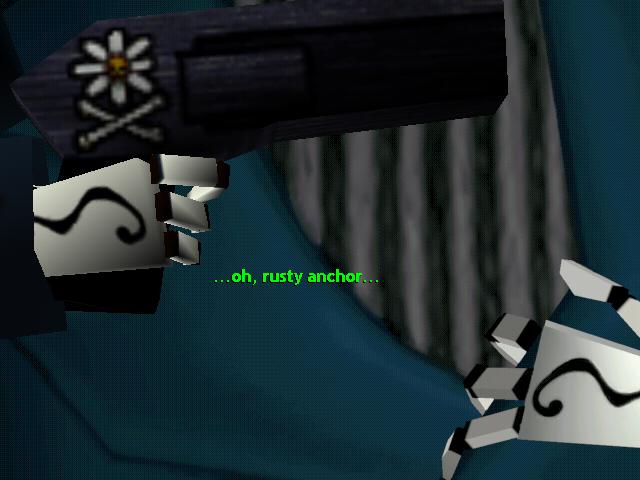 Excellent! With that we can at last see what Meche has to say to Manny!
Video
That... Isn't good.
Domino seems distracted, what with his music listening and whatnot.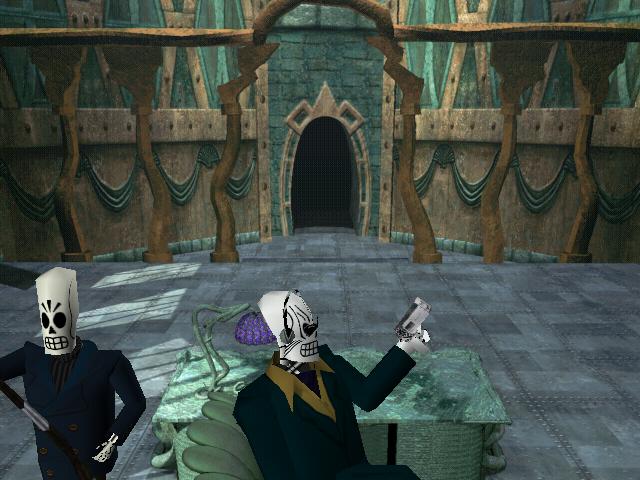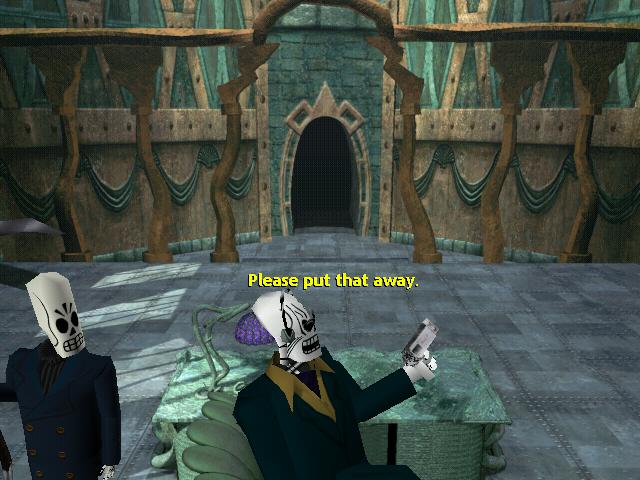 Oh.
And he has a gun, damnit.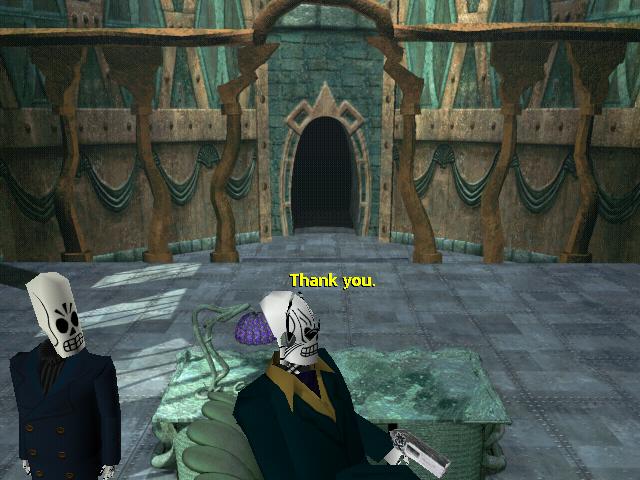 Urgh, annoying puzzle time.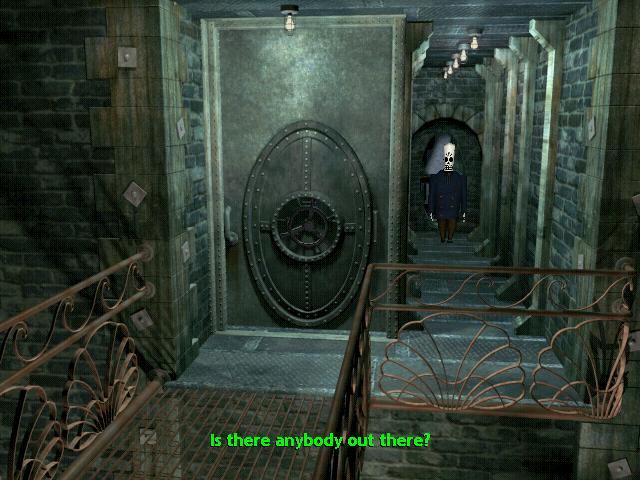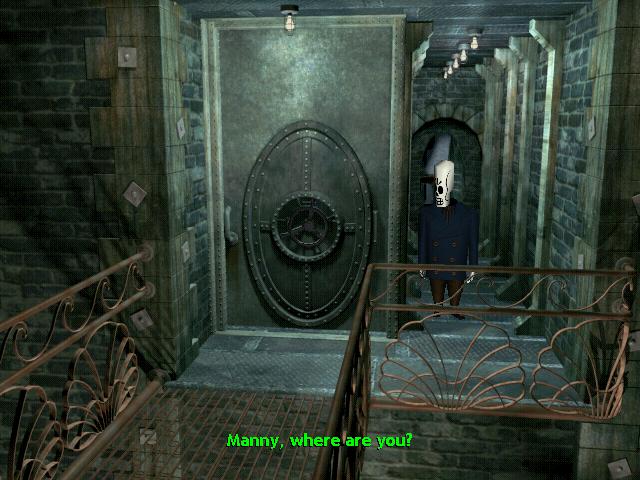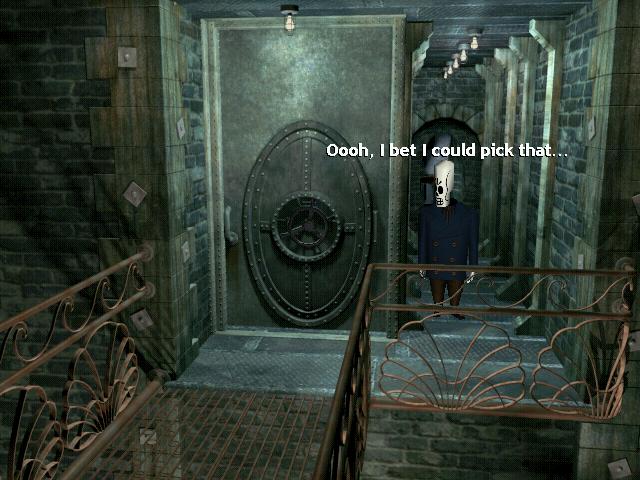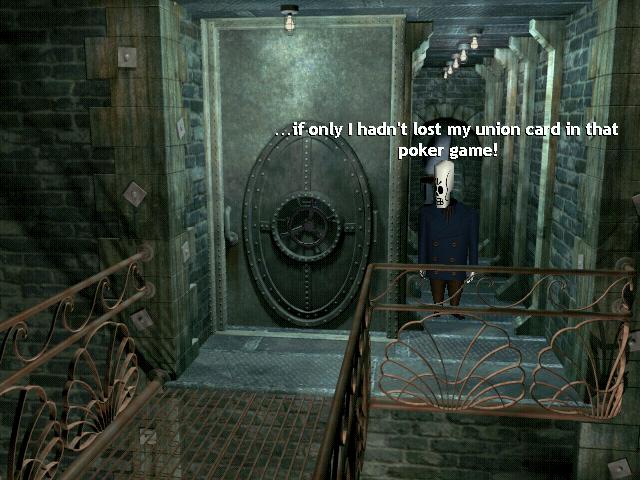 Hah, then how did he become a captain? Or was that AFTER becoming the captain?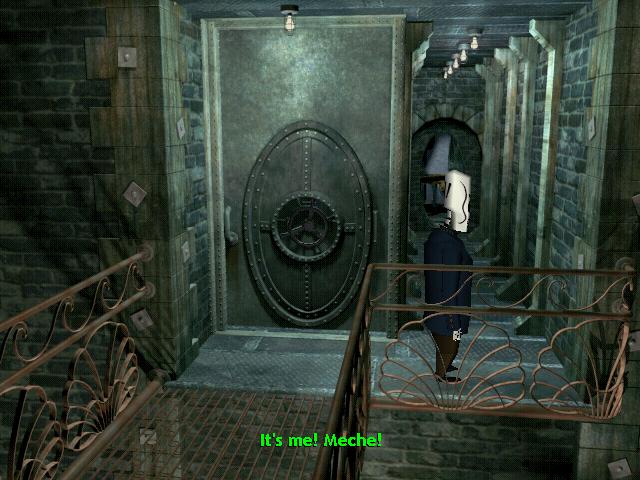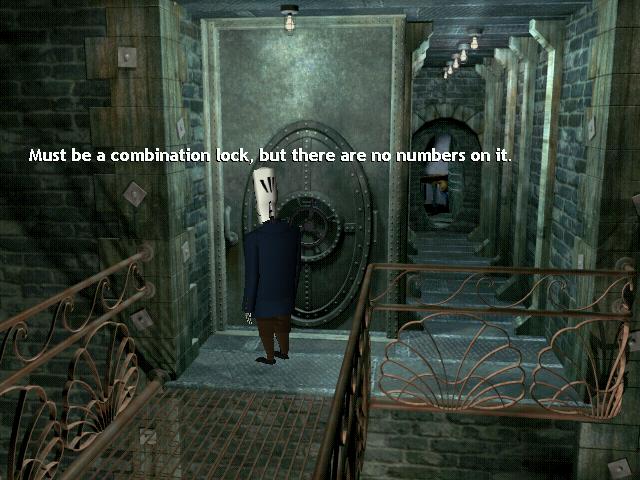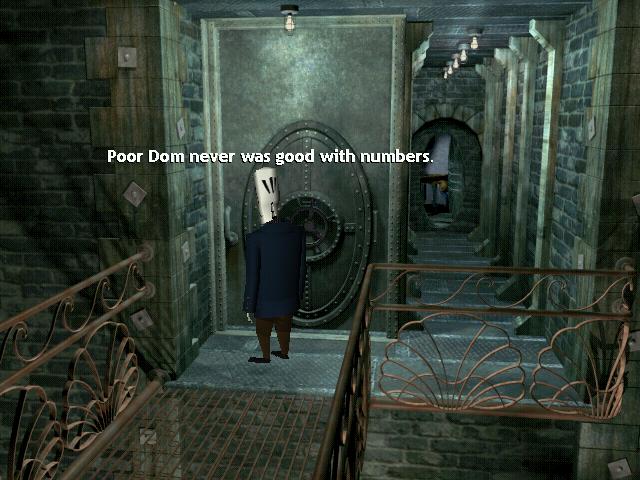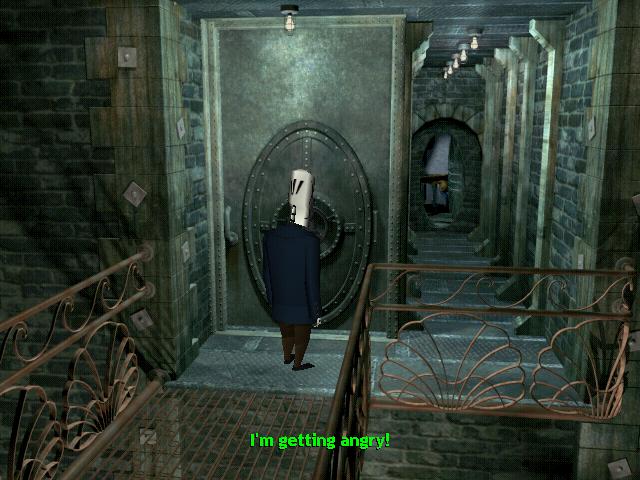 Will Manny like her when she is angry?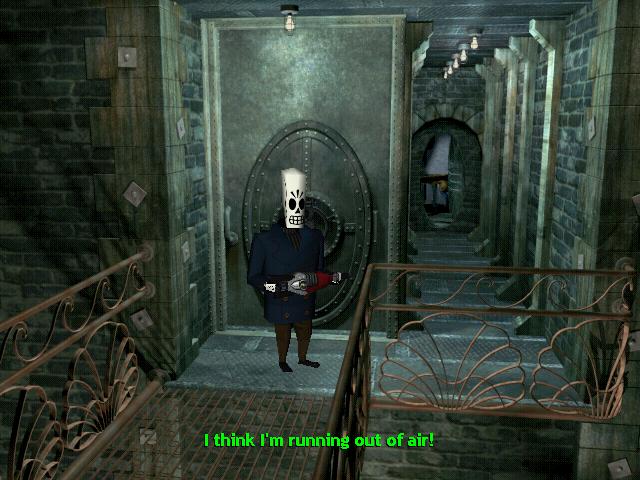 But.. She does not need air.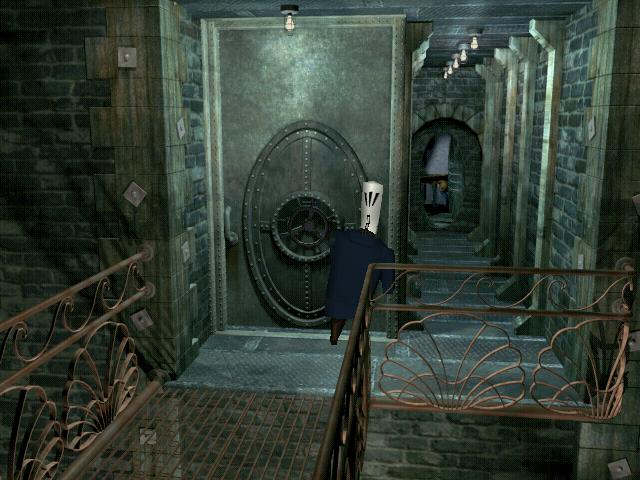 Using the Bust-All.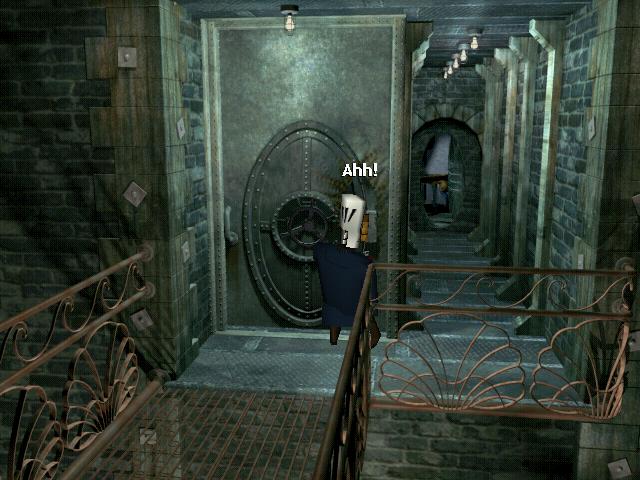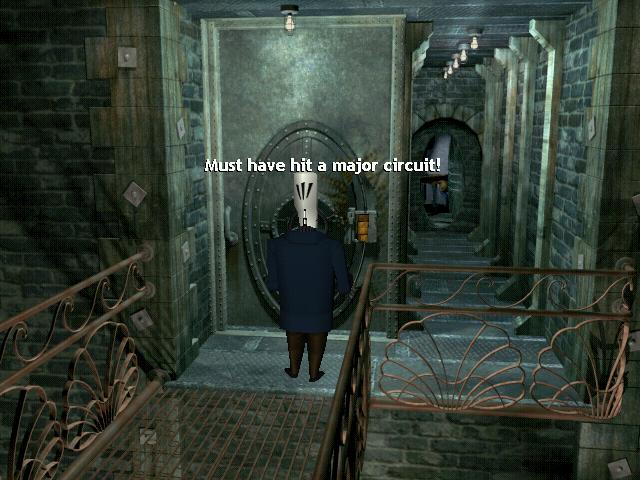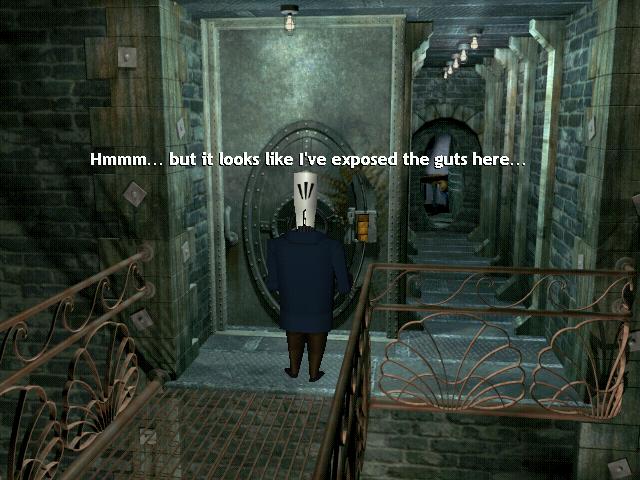 And that is useful.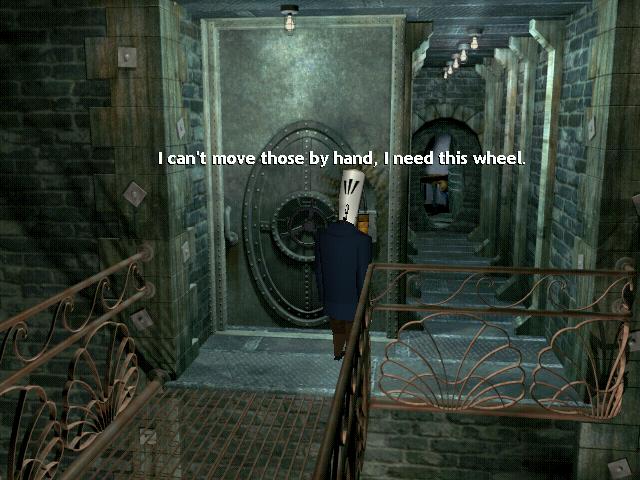 In this puzzle, there is no way to open the safe just with the combination itself. One must line up the tumblers THEN block them from spinning.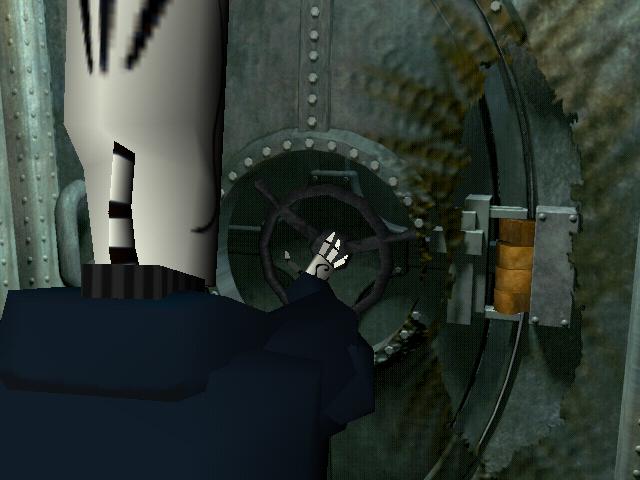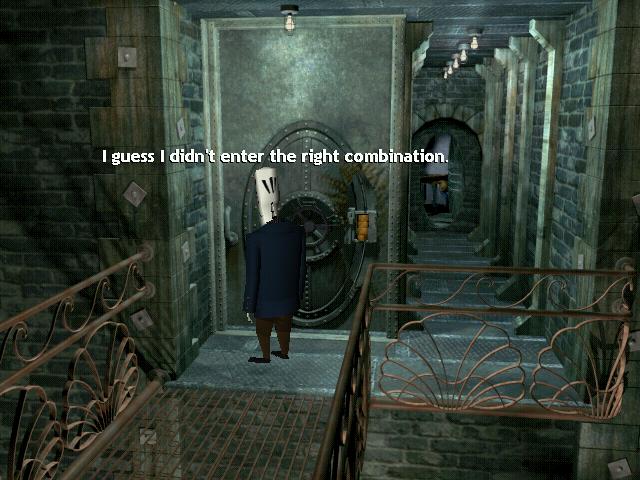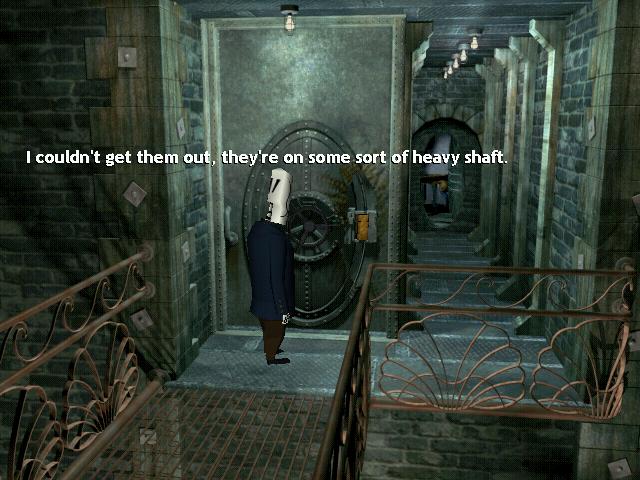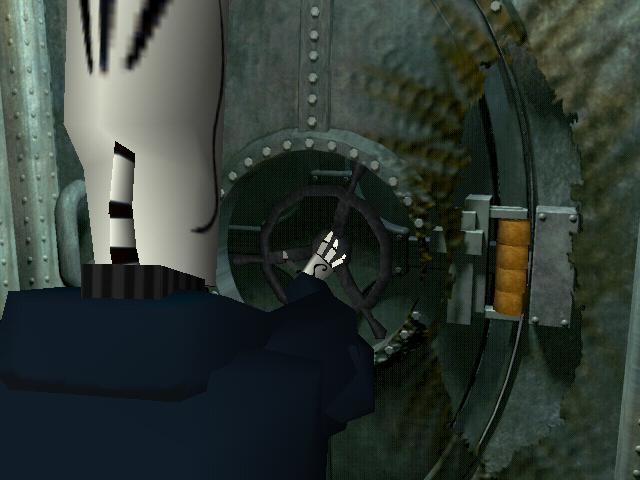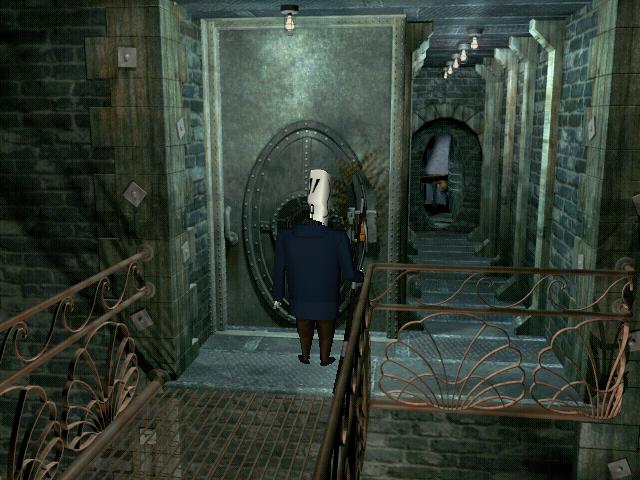 Blocking them with the scythe. Success!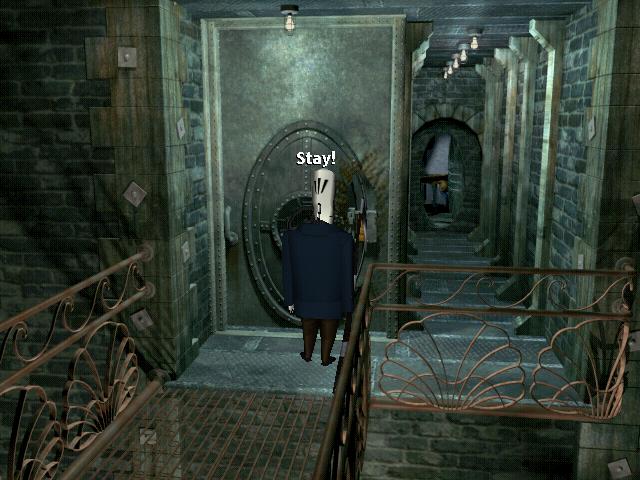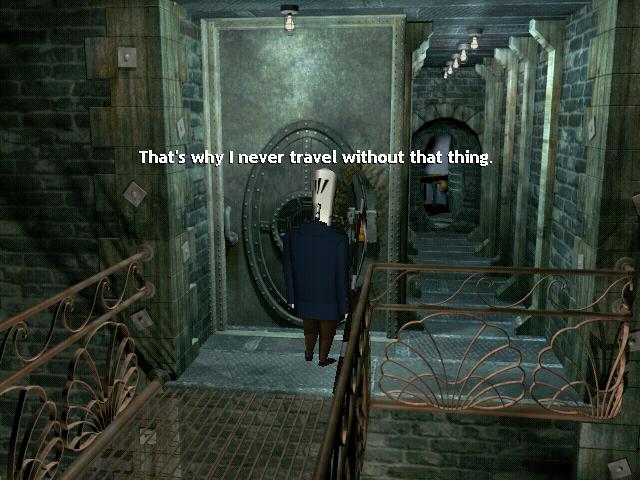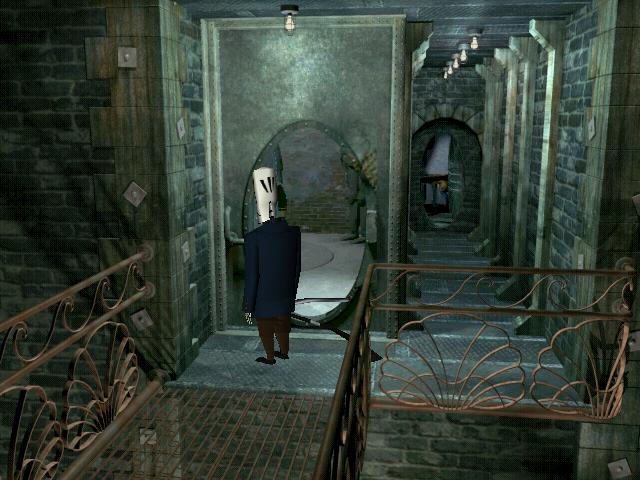 And it is open.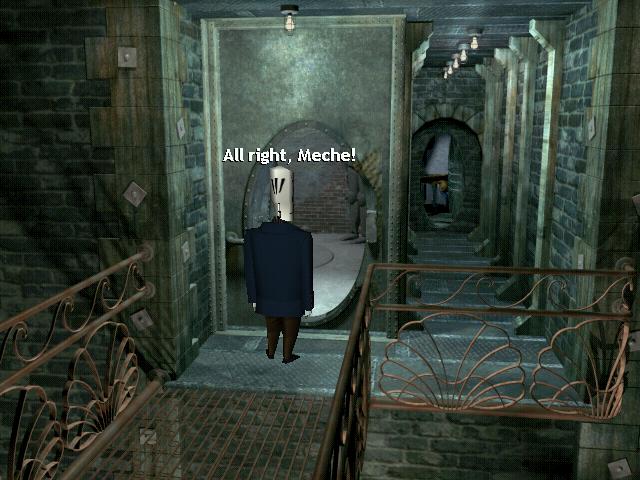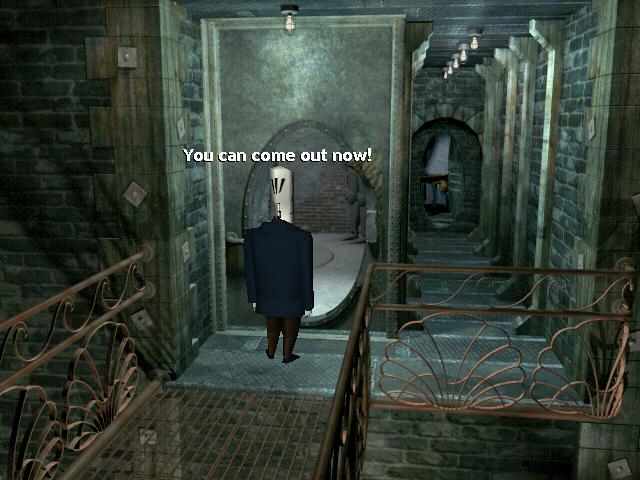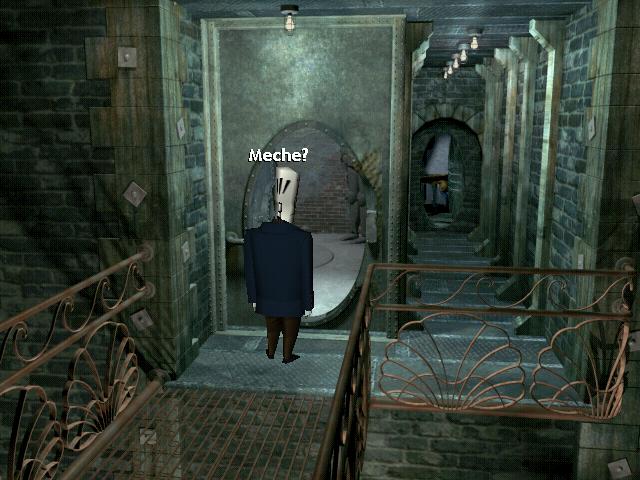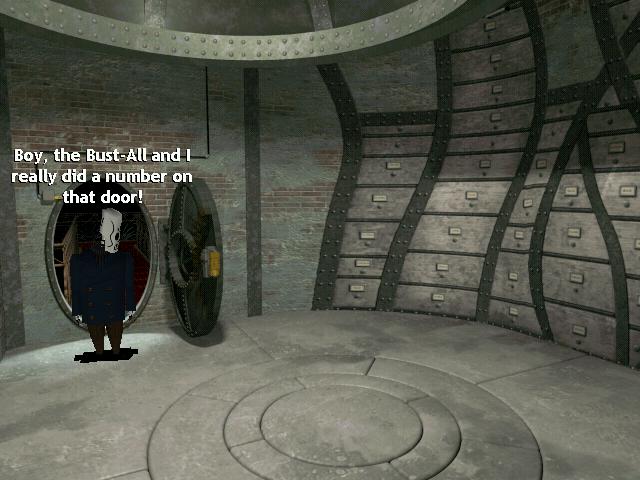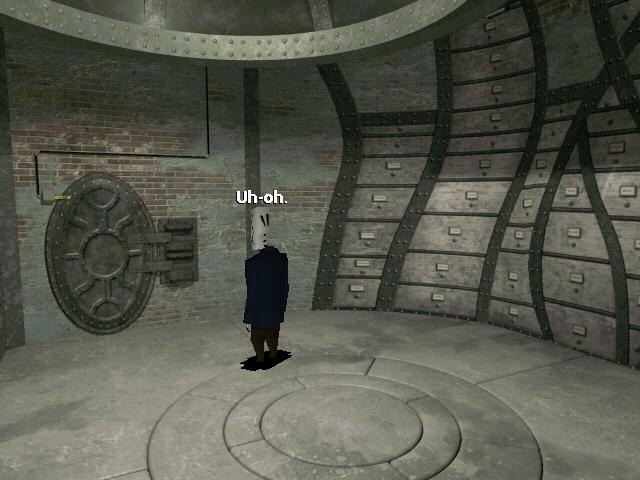 Oh. Crap.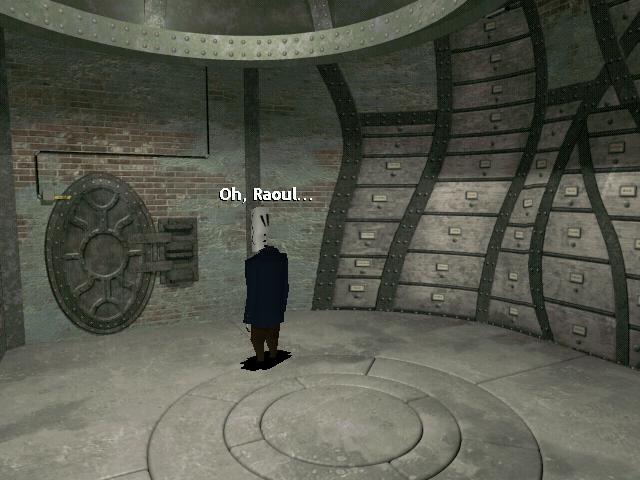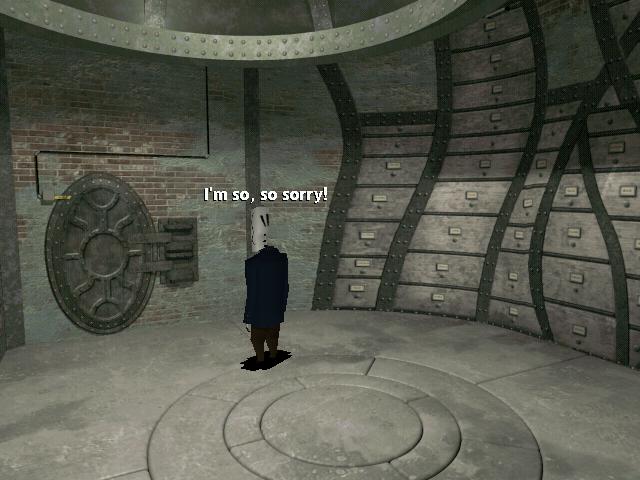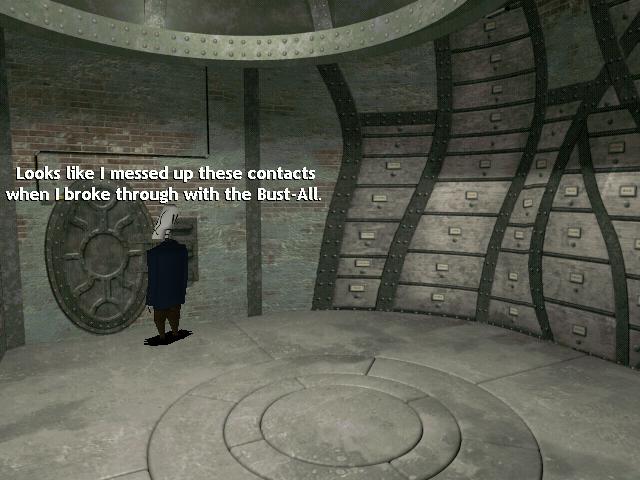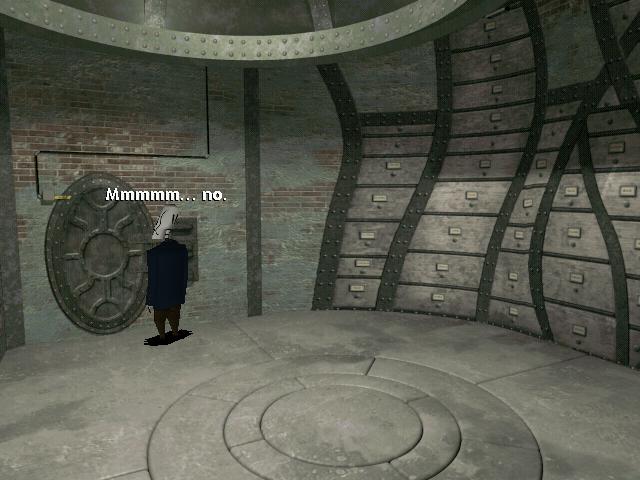 Can't touch them.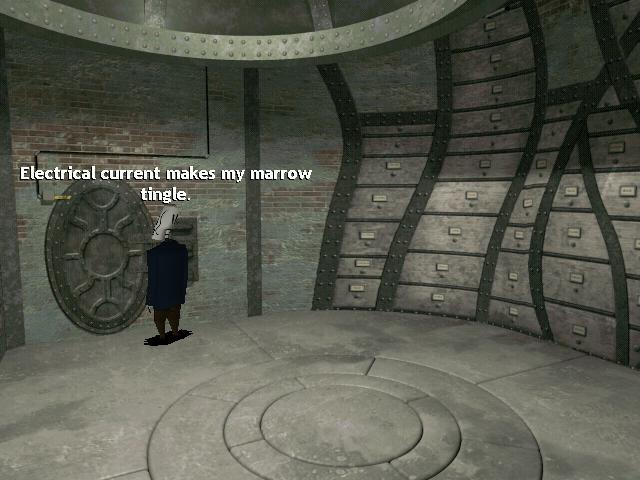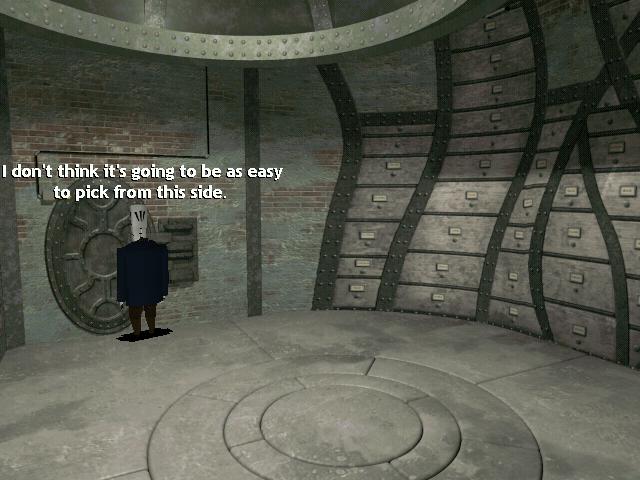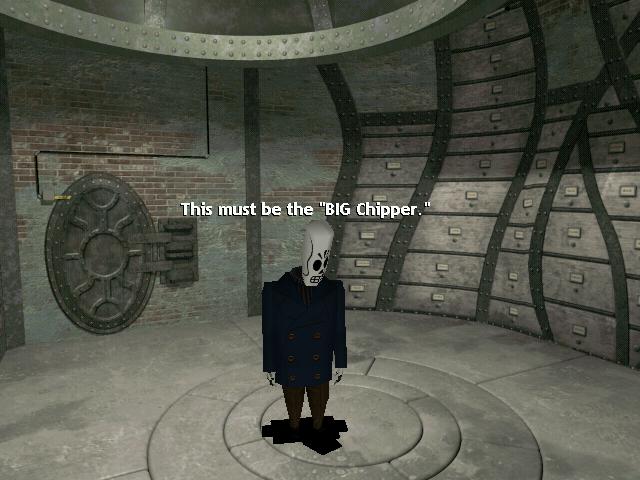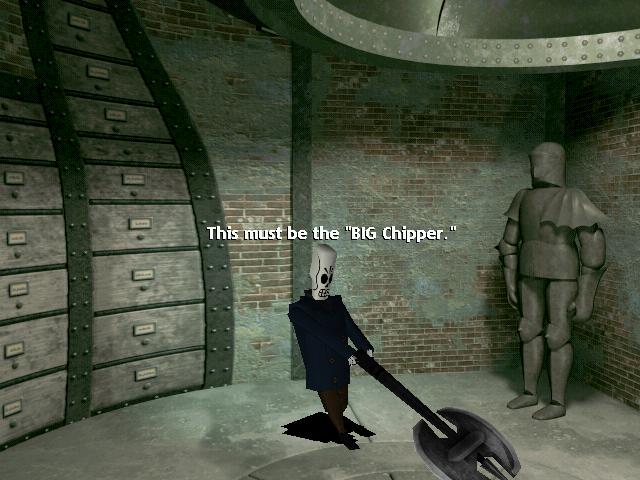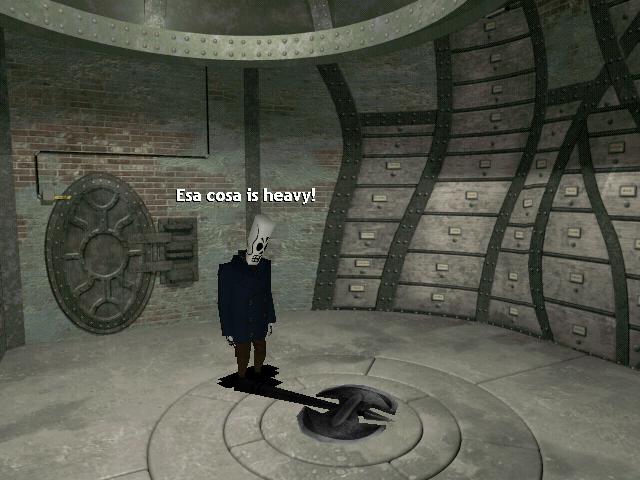 "esa cosa" = "that thing"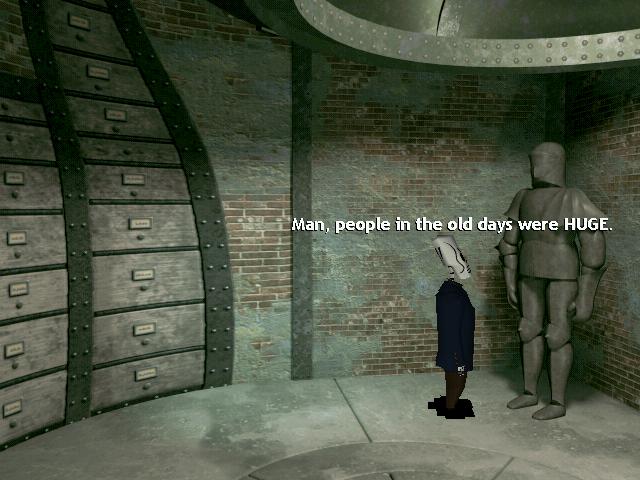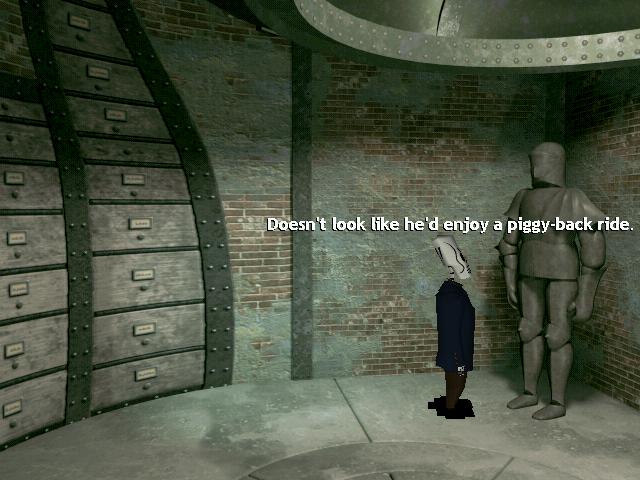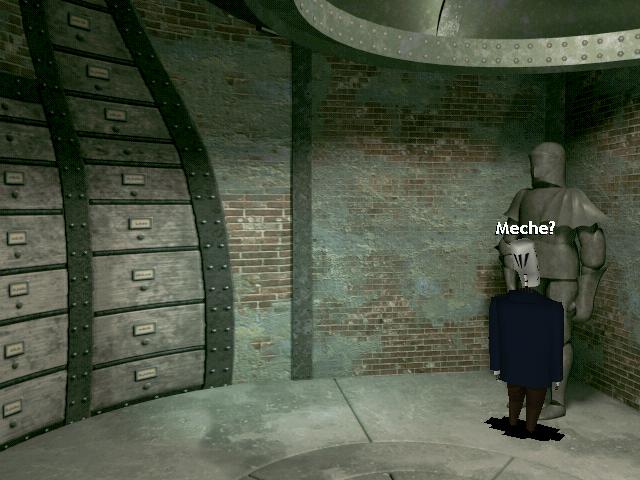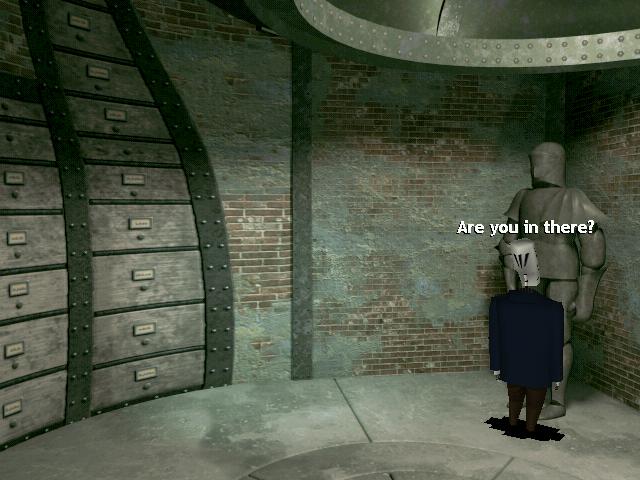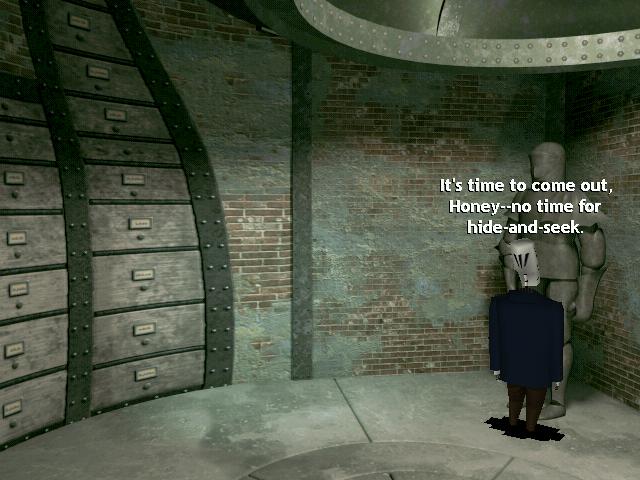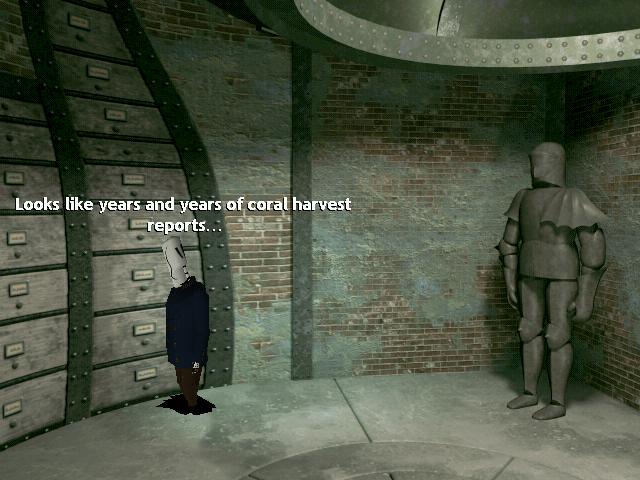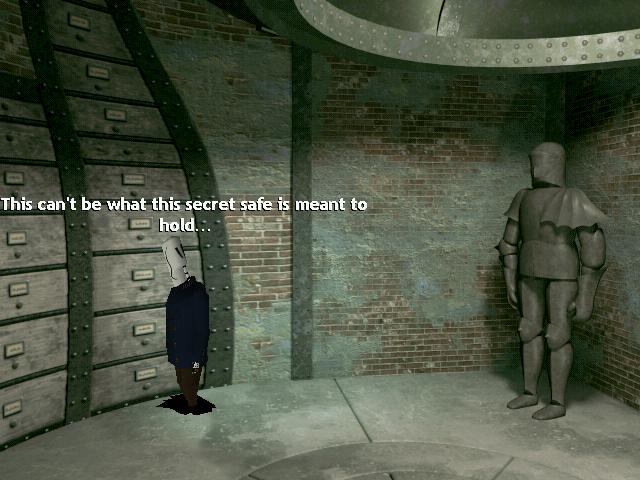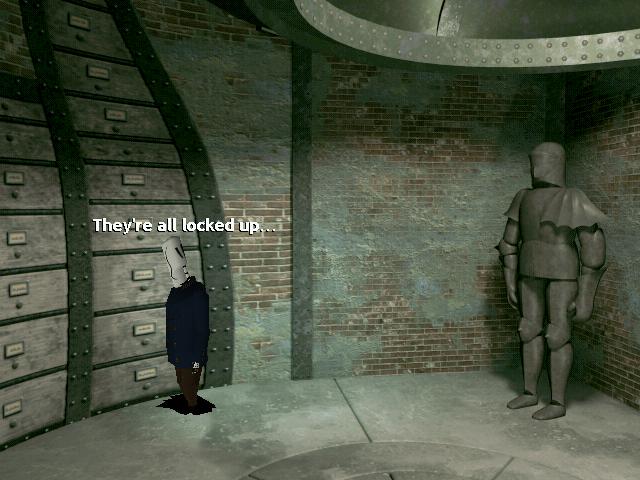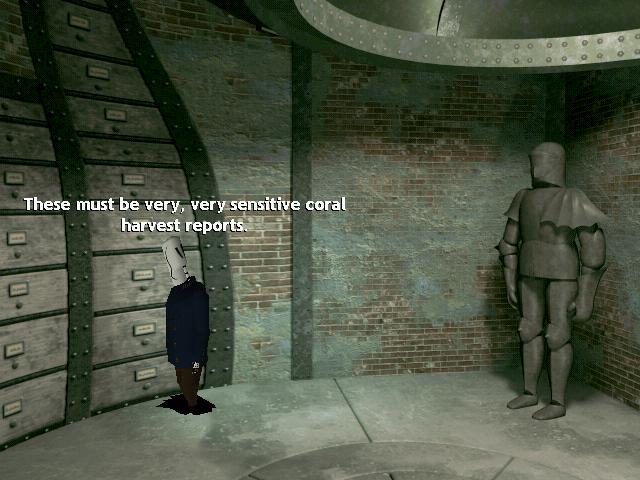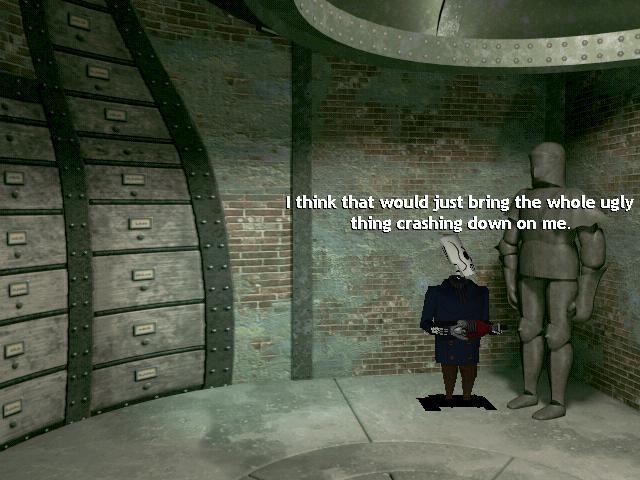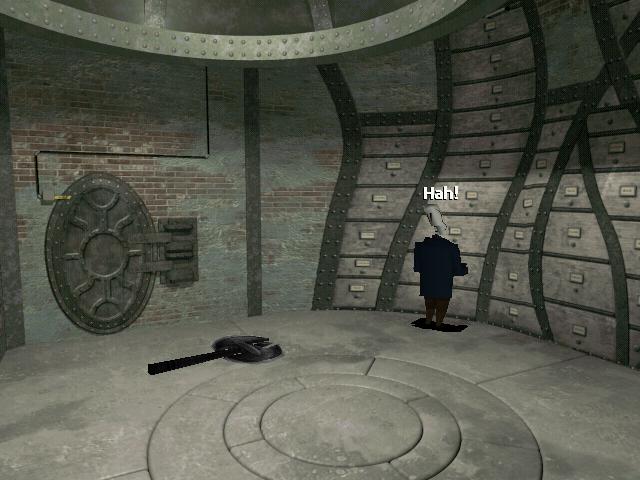 The Bust All is not good for this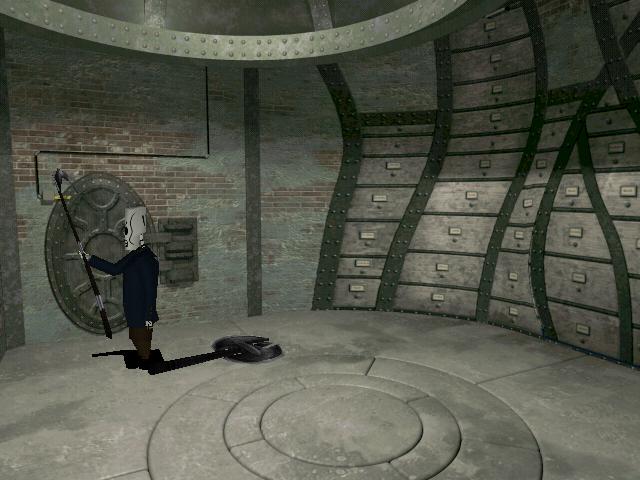 The scythe to the rescue.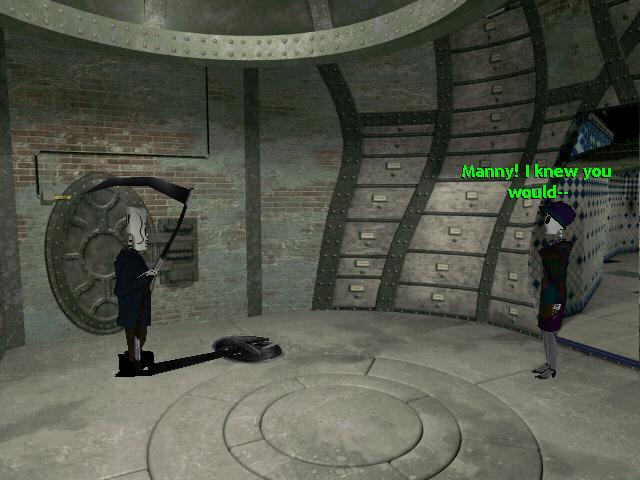 Voila!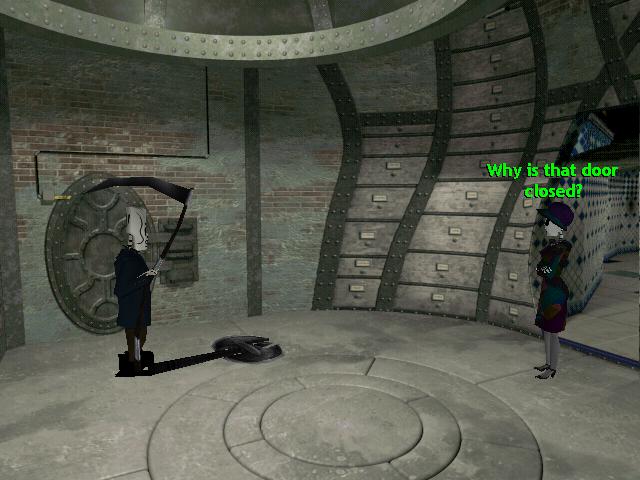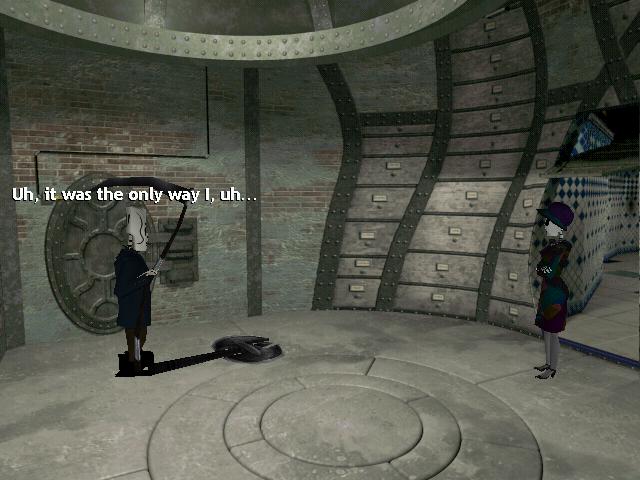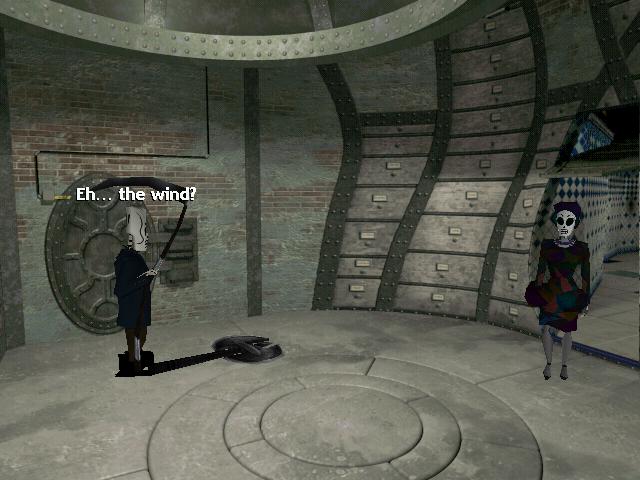 Smooth move, exlax.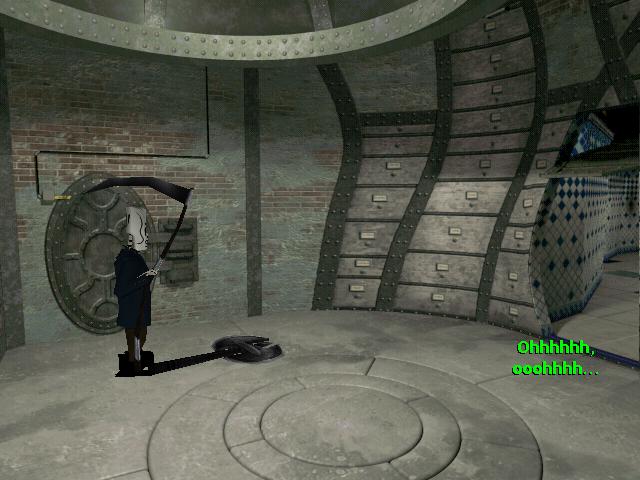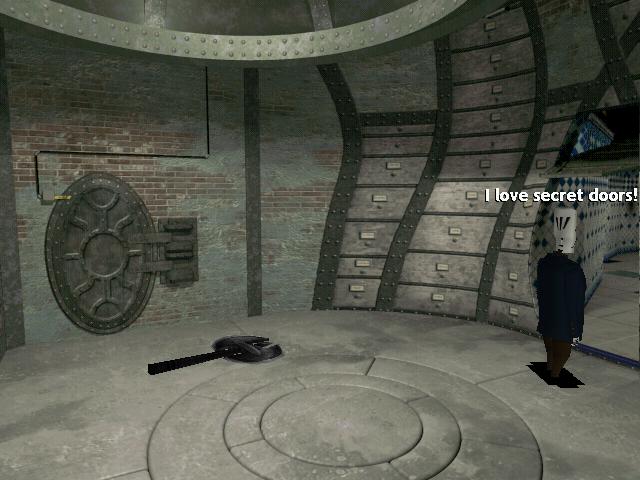 Everyone does. Or at least I do to.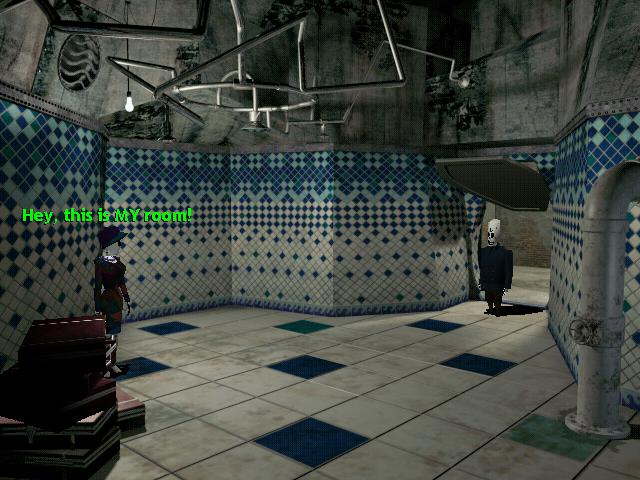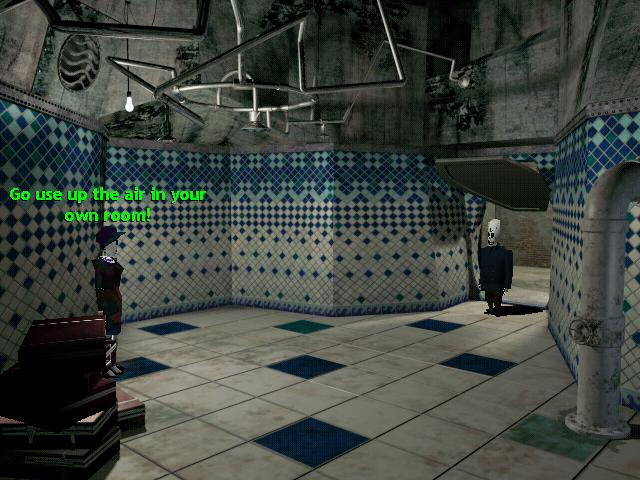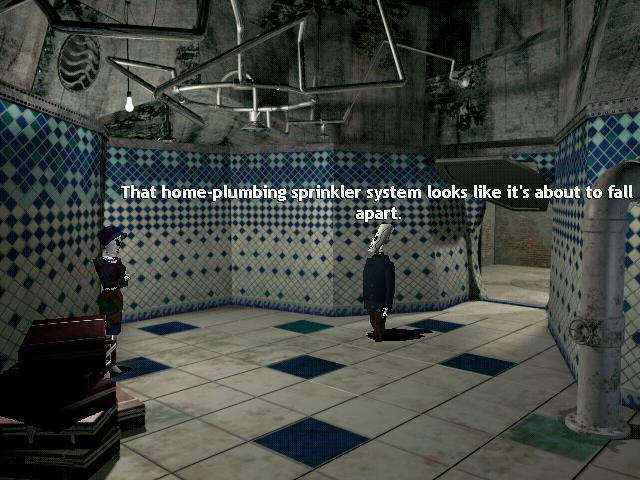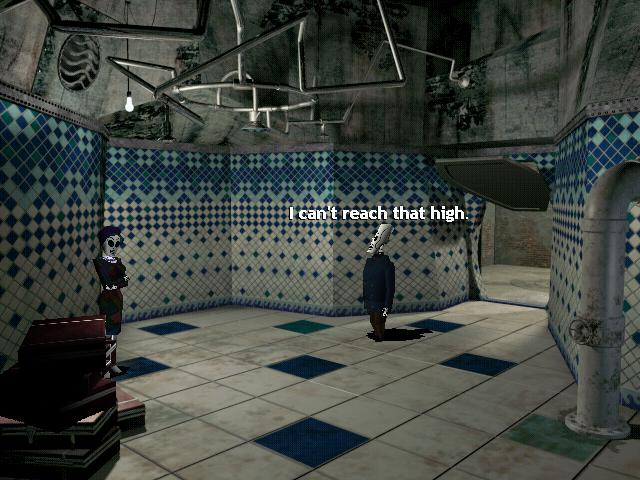 WIth the scythe you can!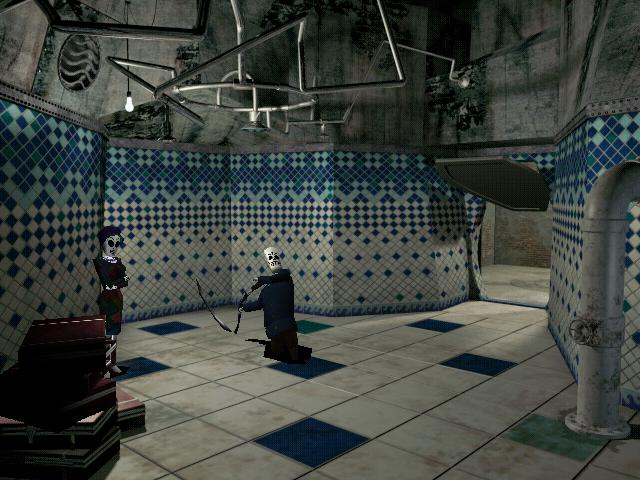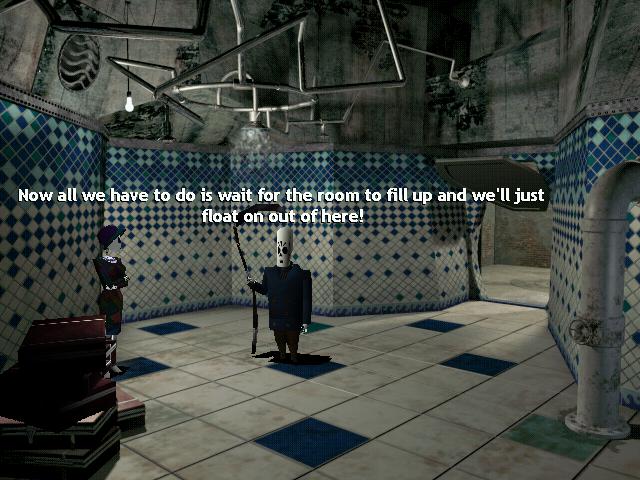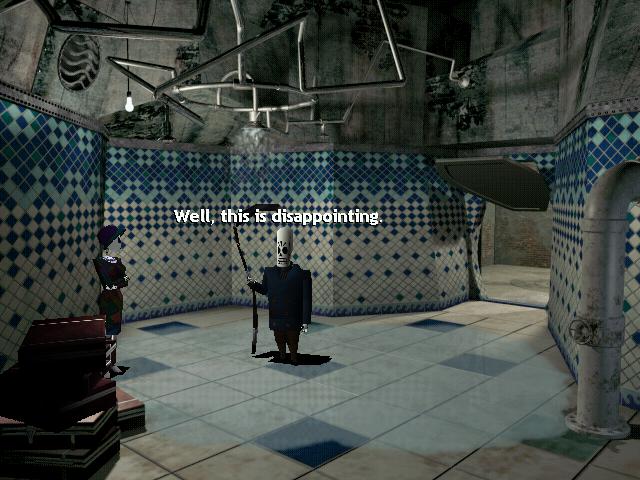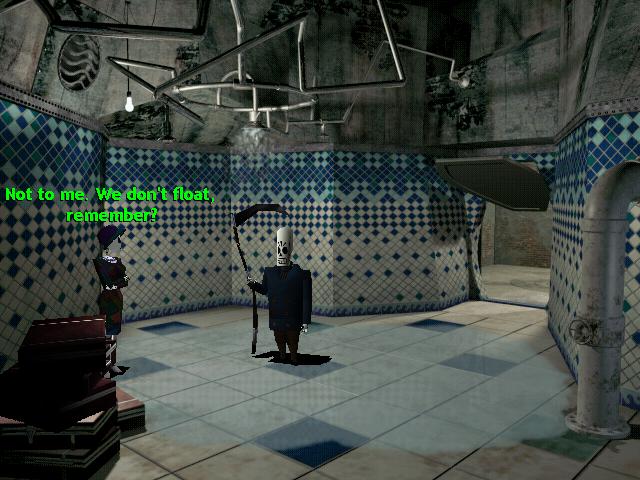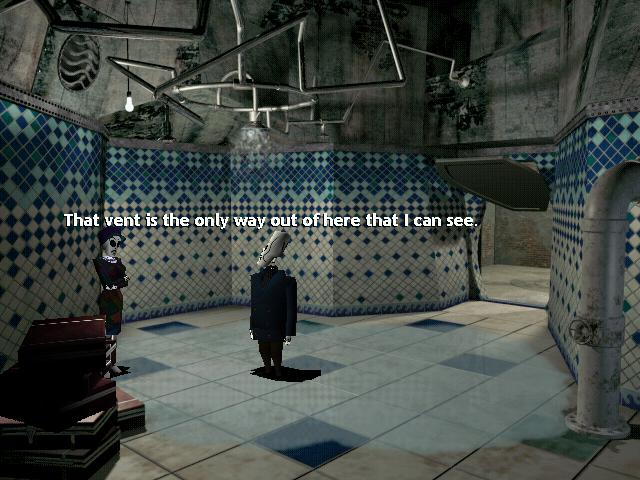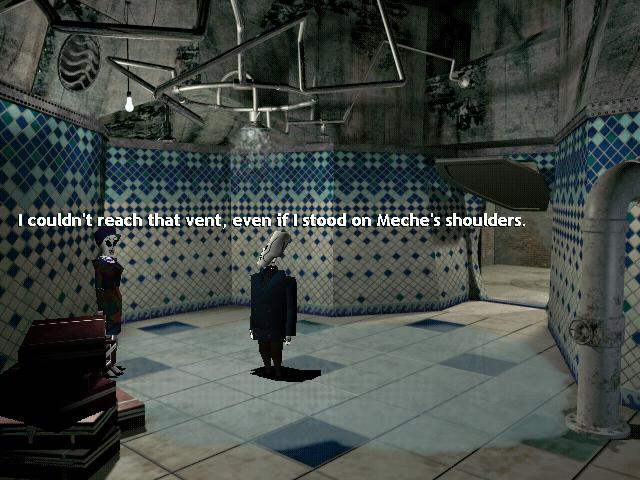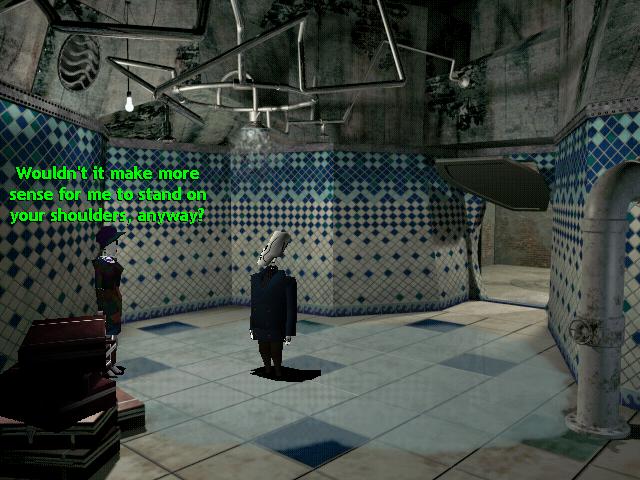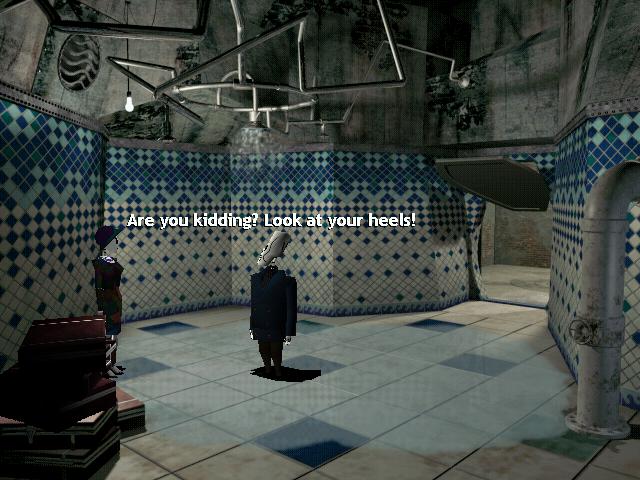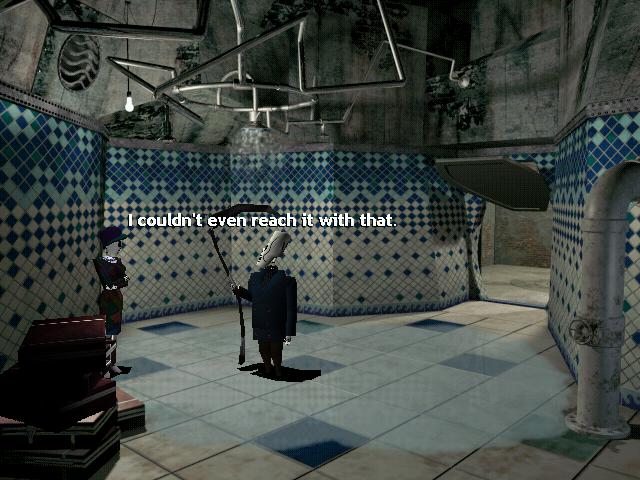 Crap.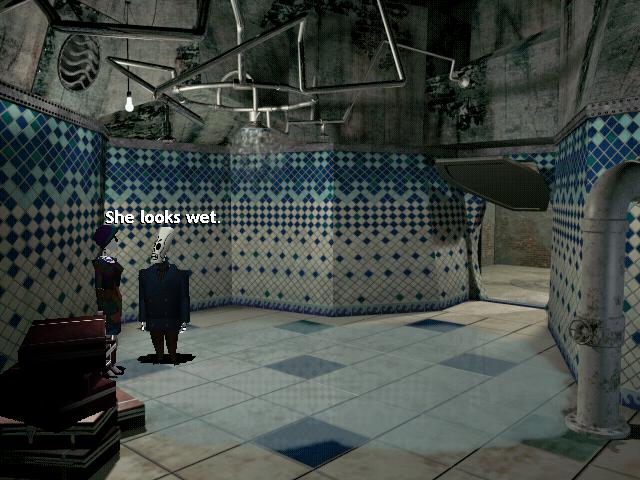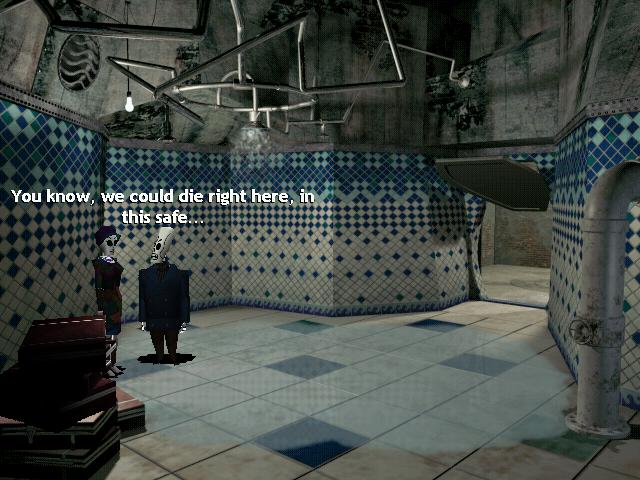 Pick up button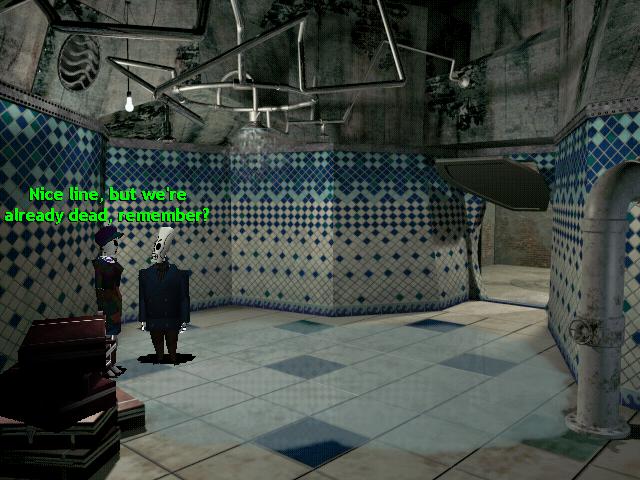 Impervous to Manny's charms.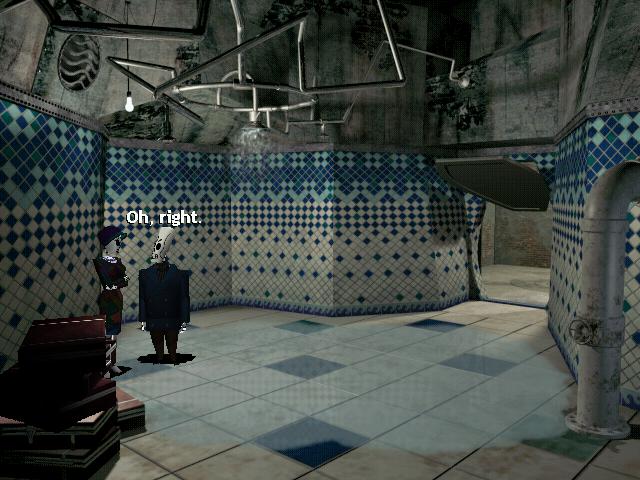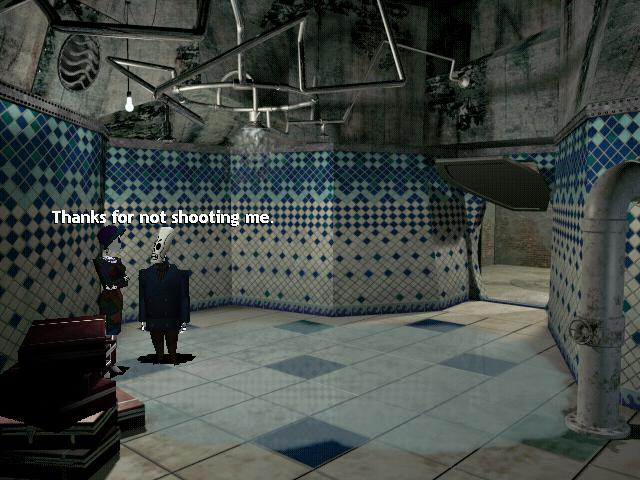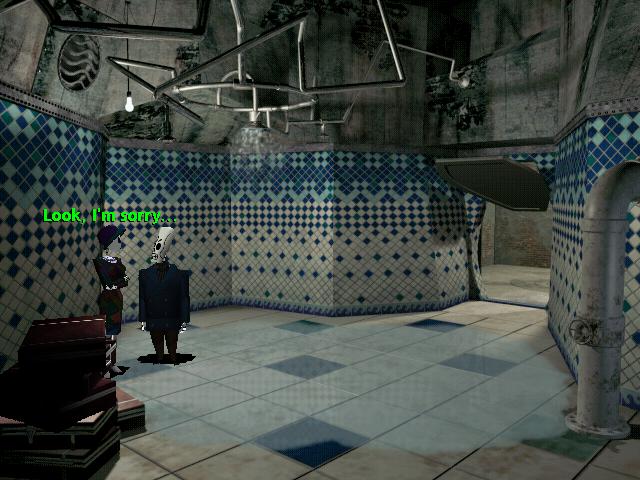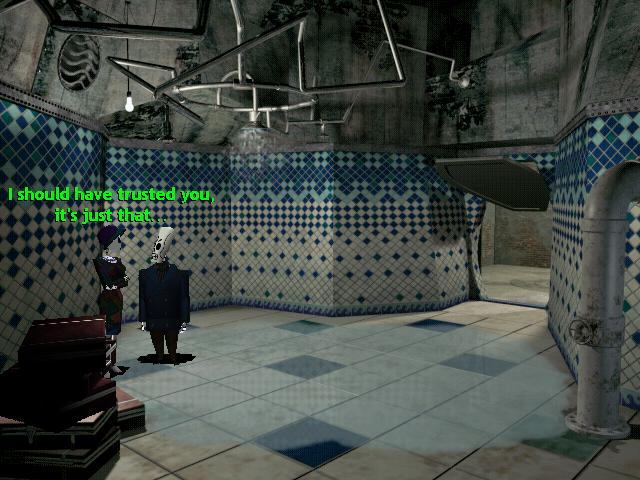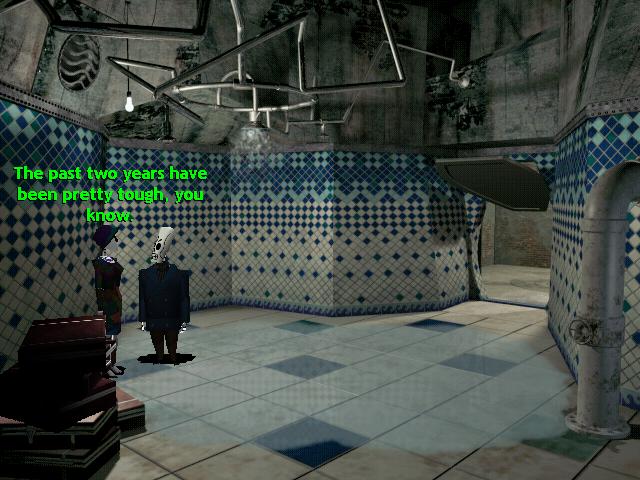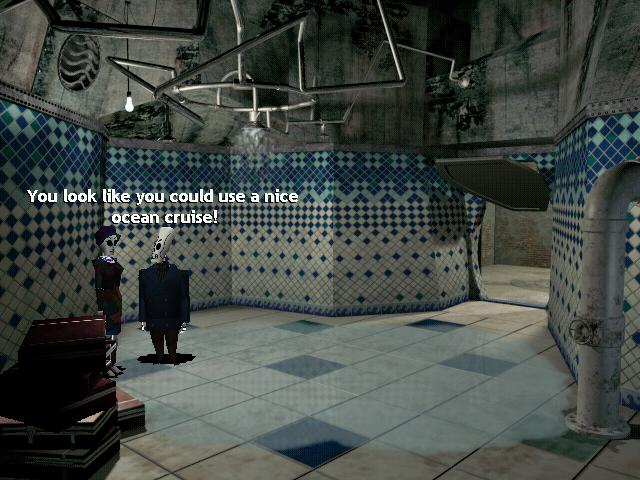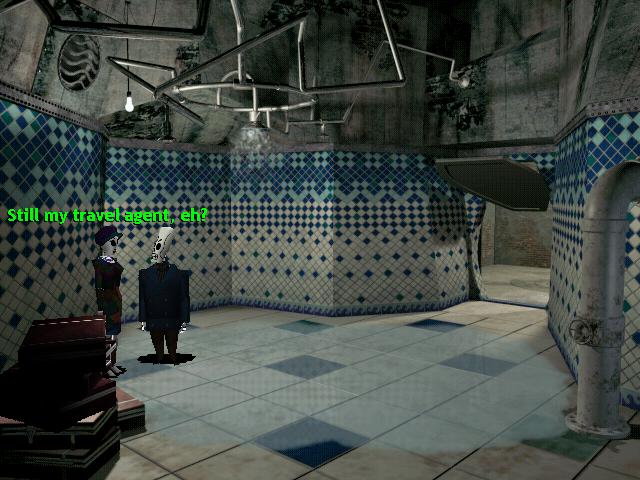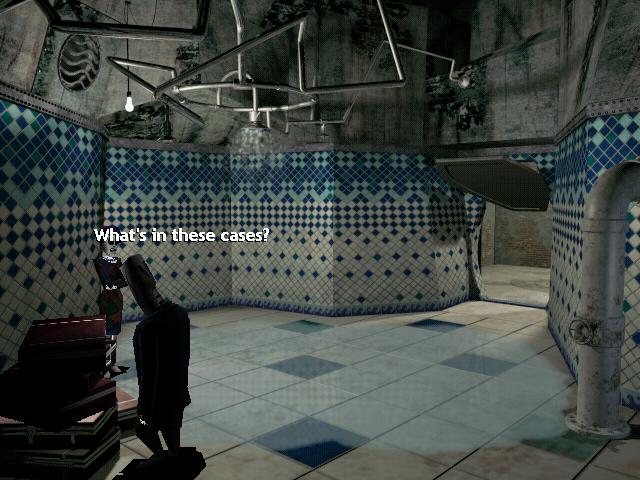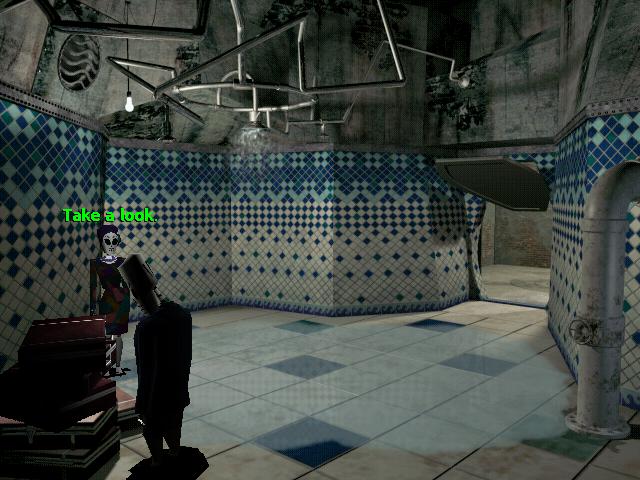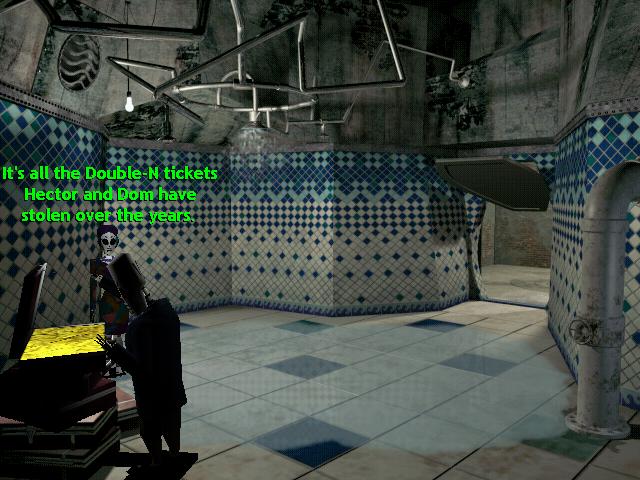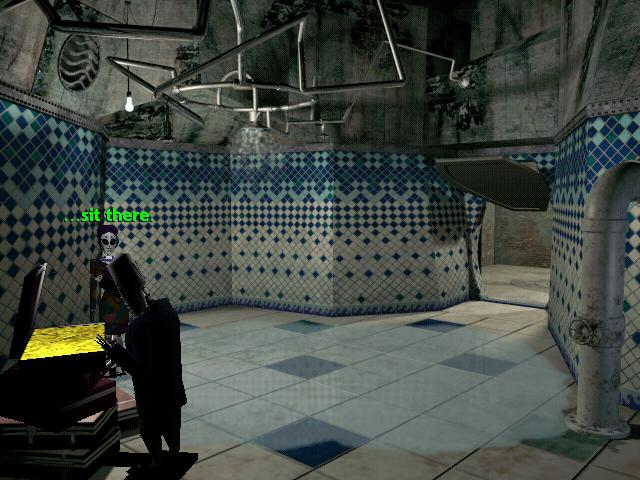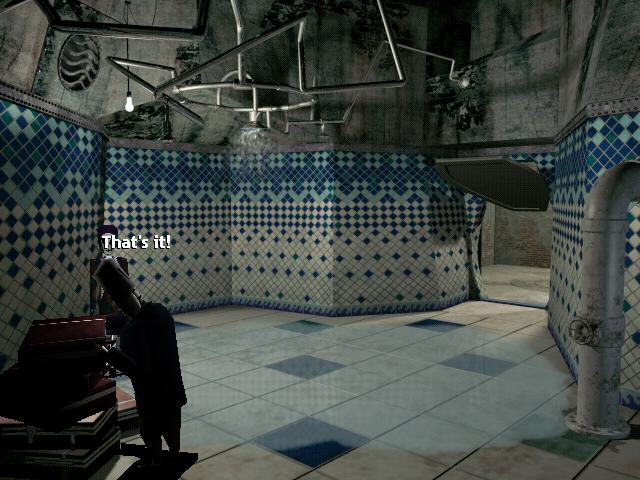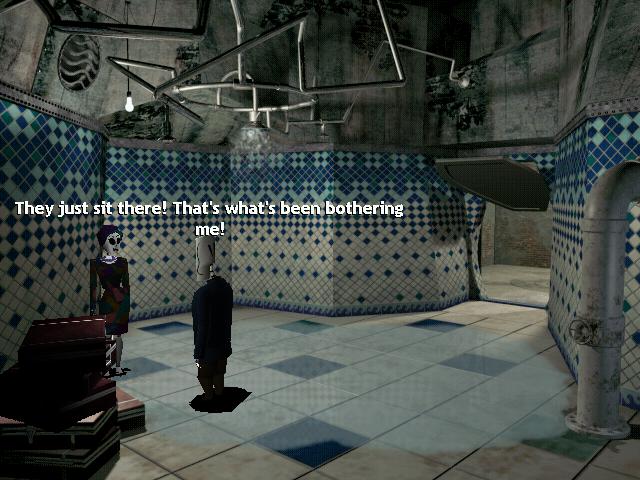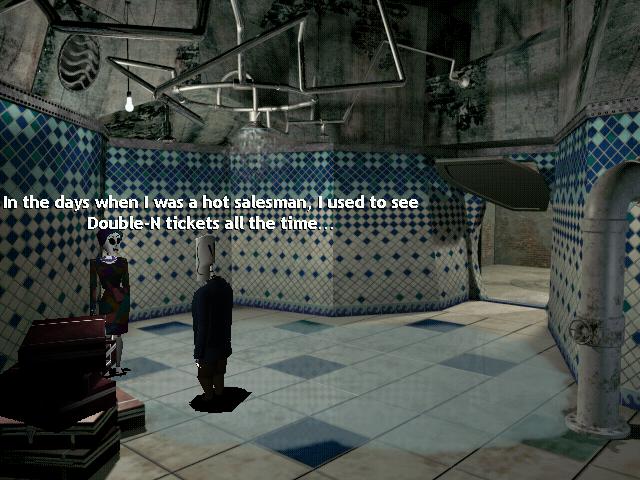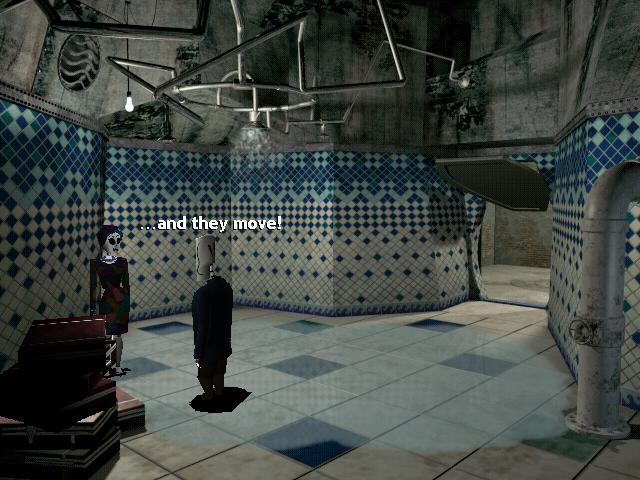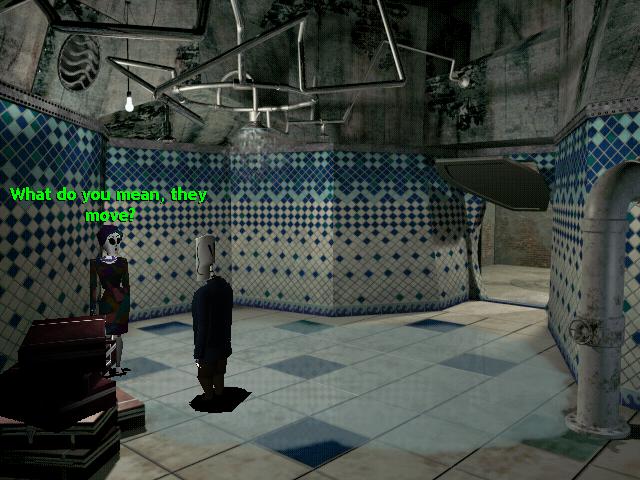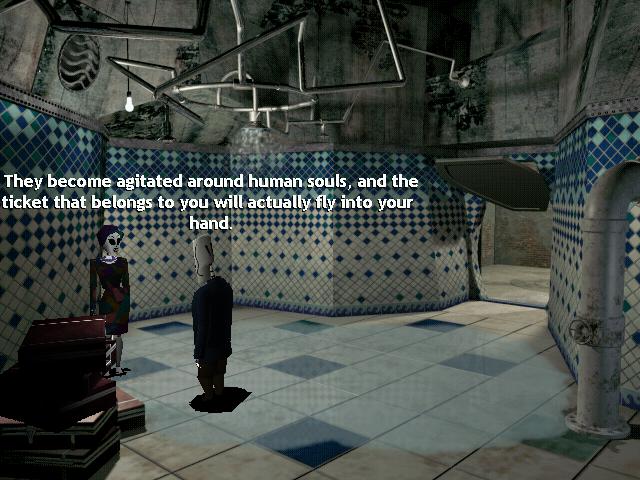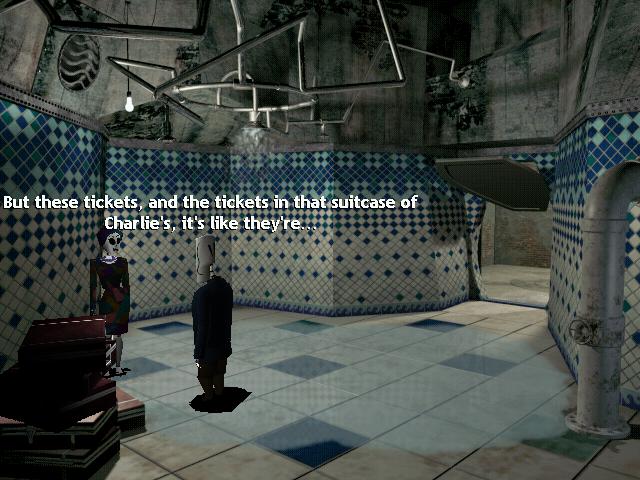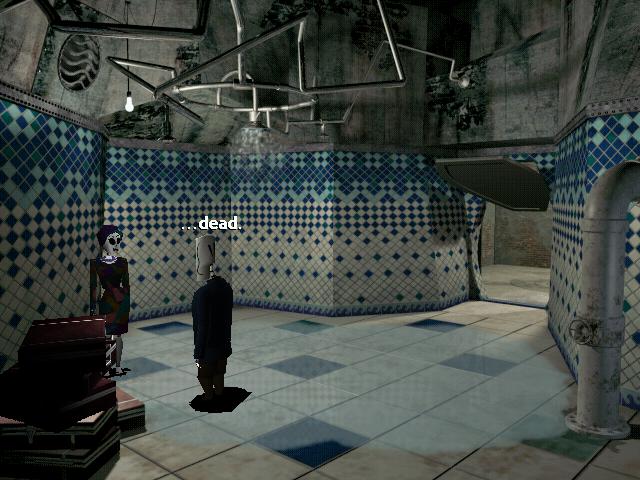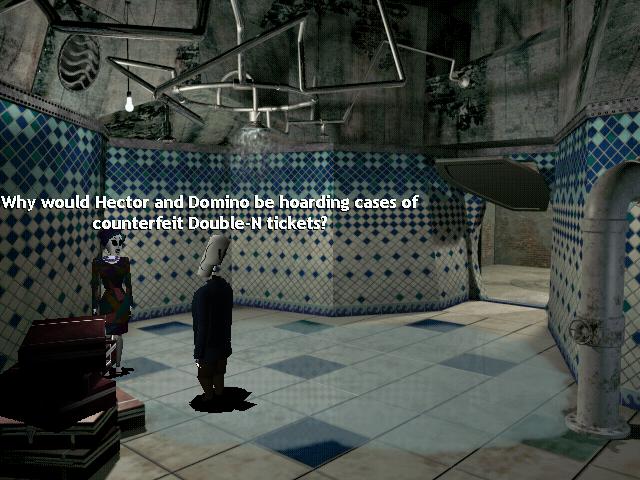 Or maybe they are NOT counterfeit, butjust not reacting because their righteous owners are not there.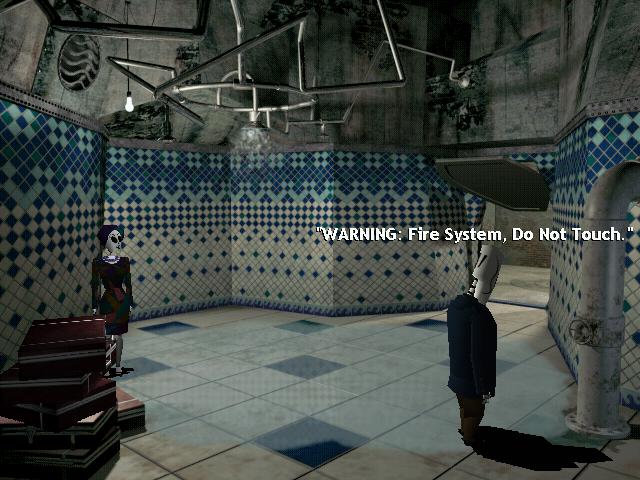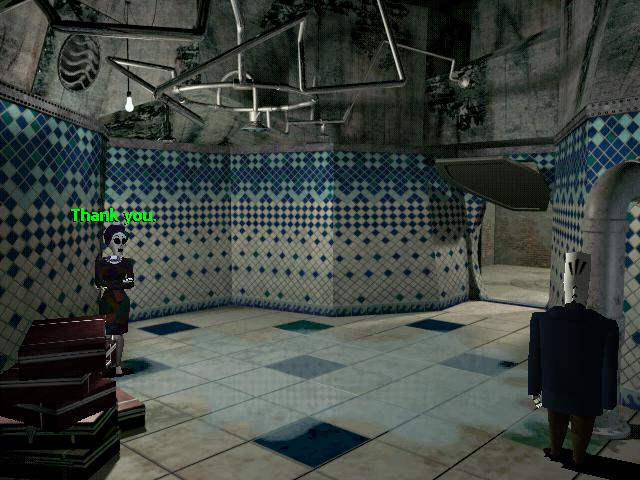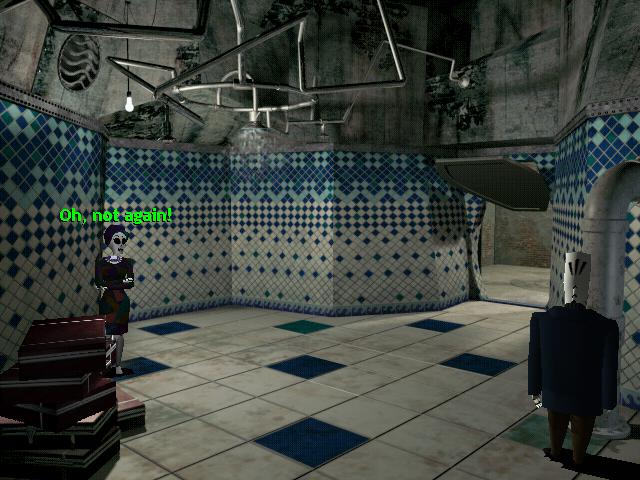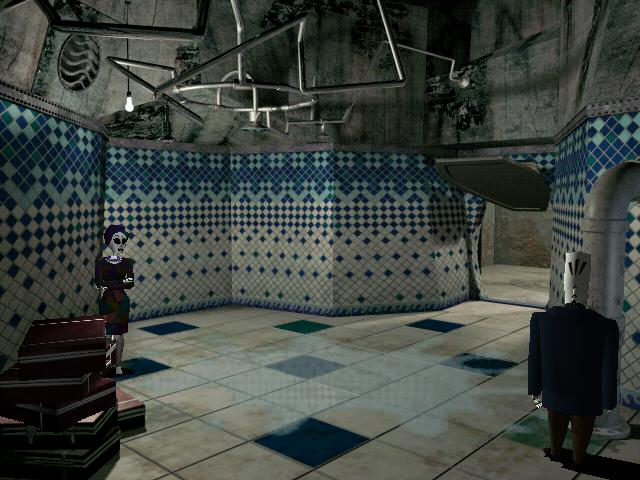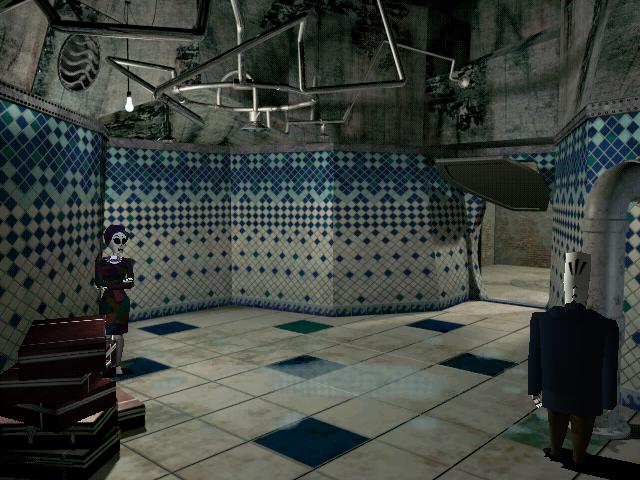 Obviously, there is a drain there somewhere.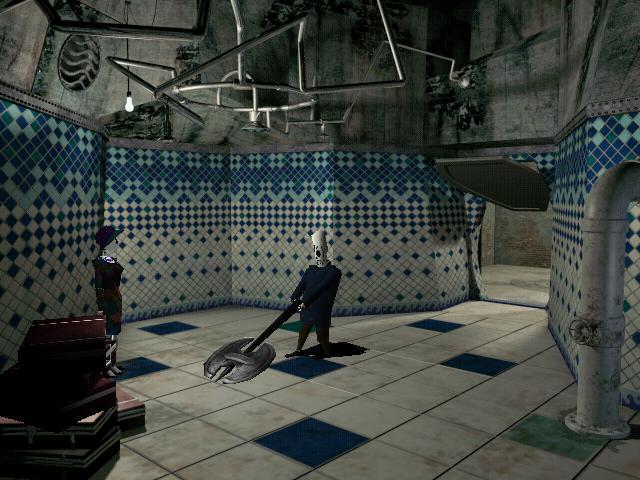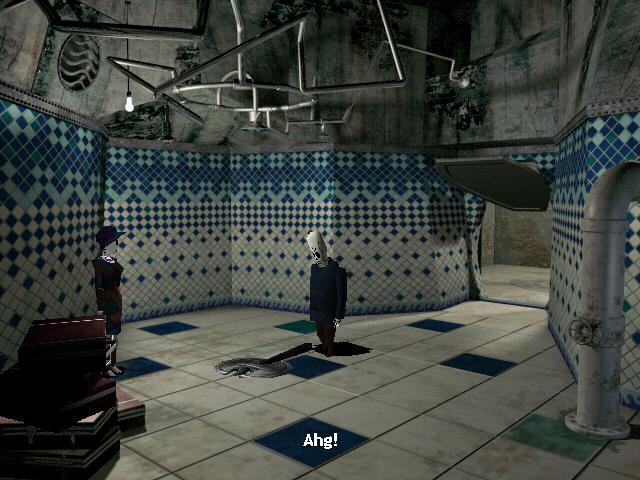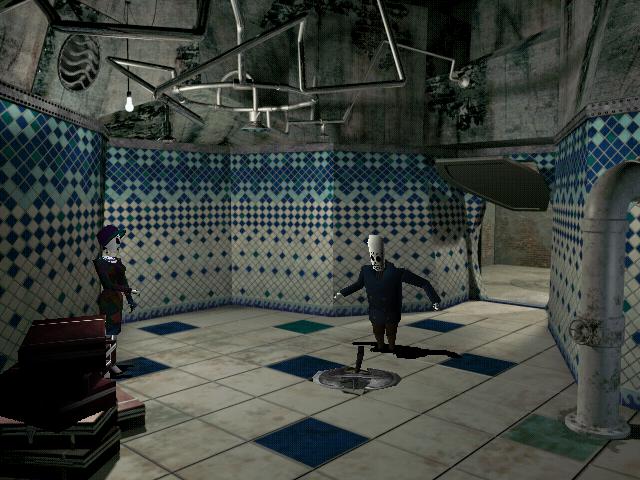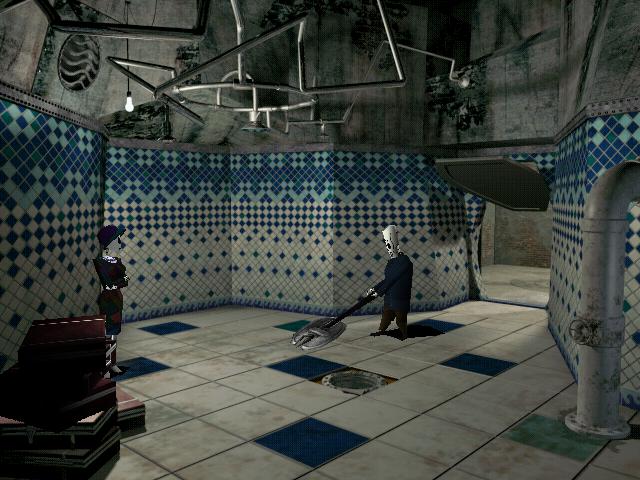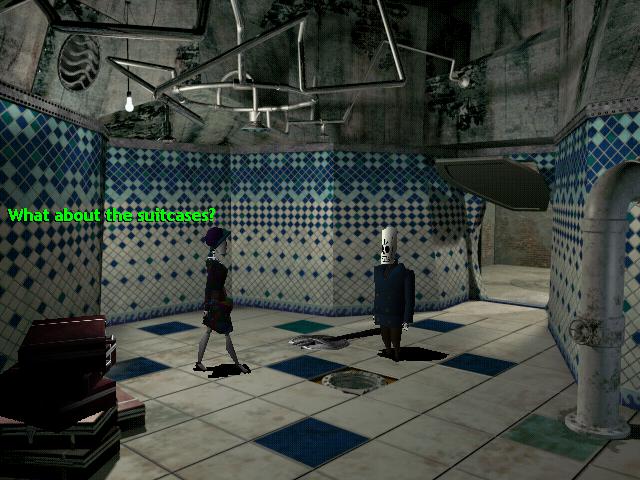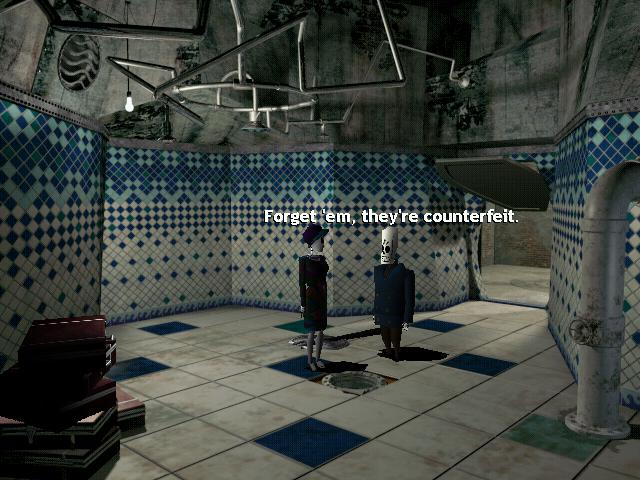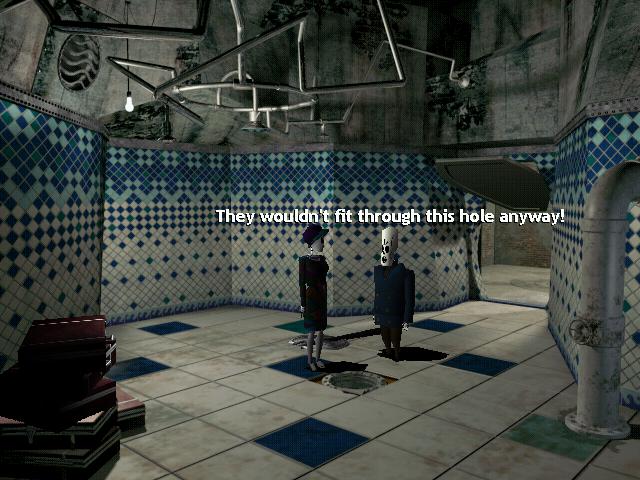 Now that's a good reason.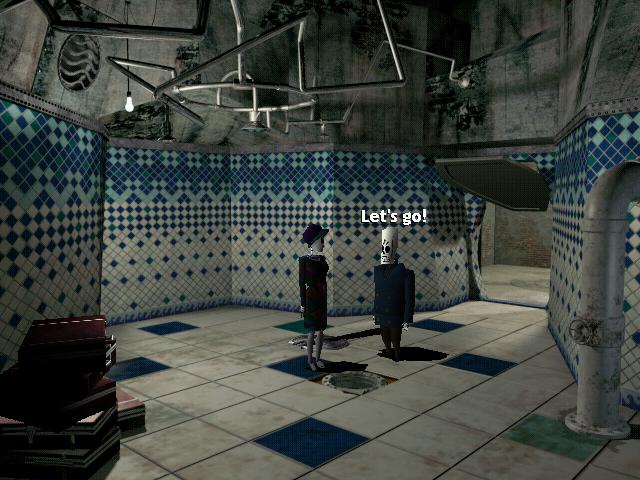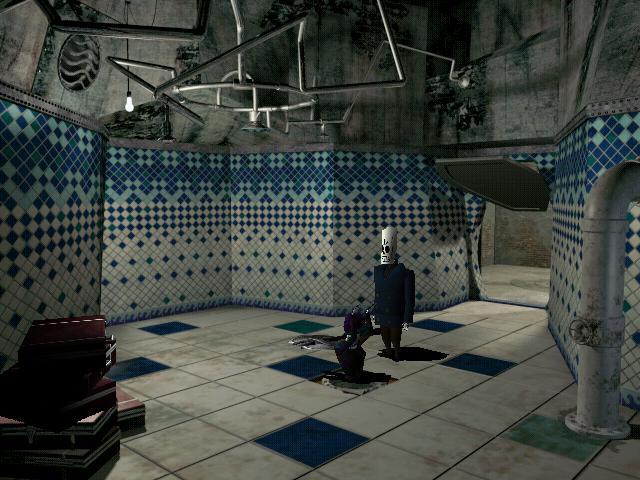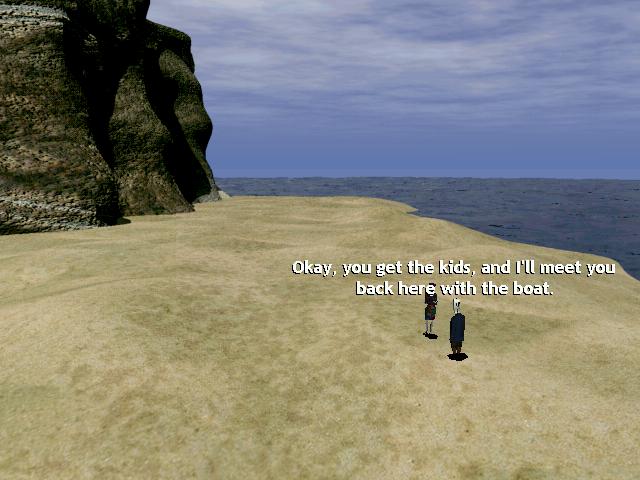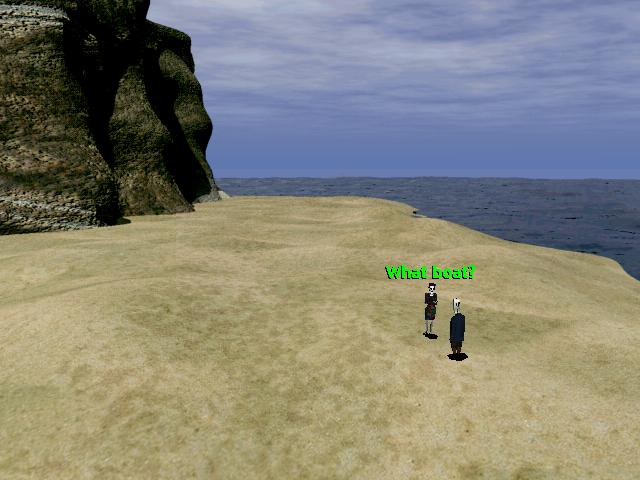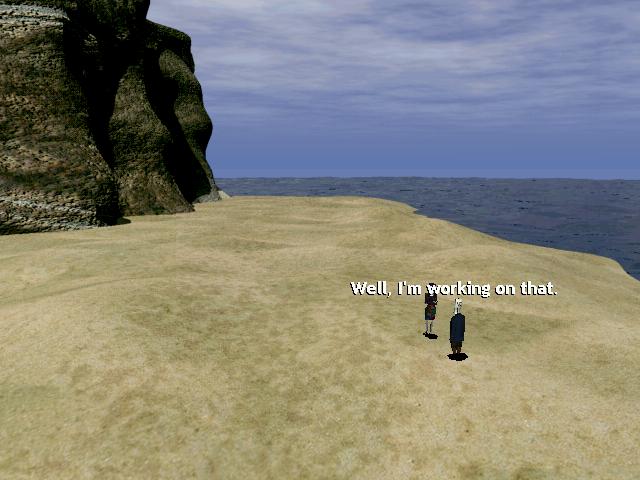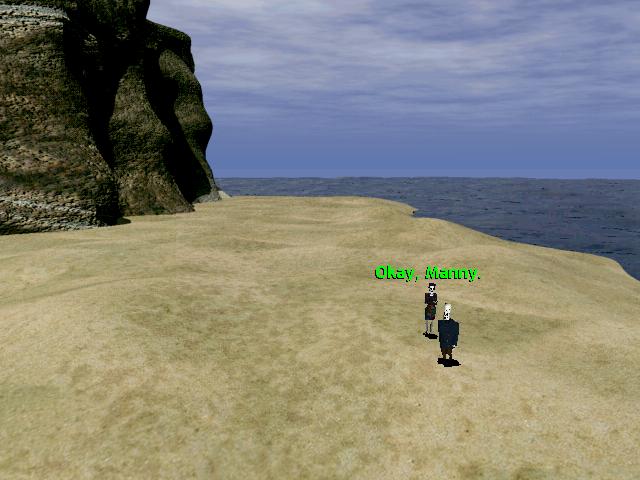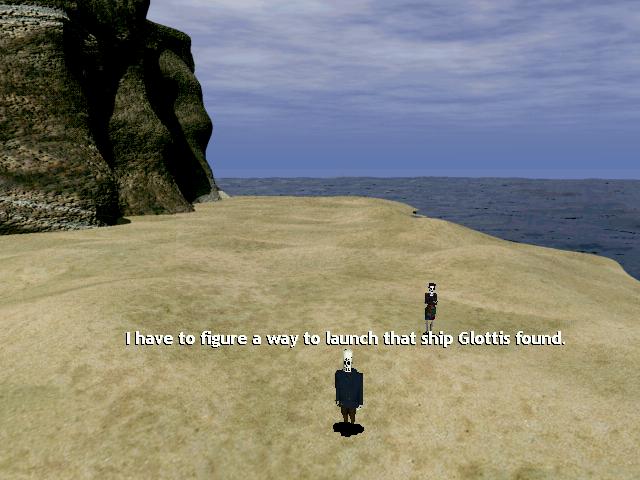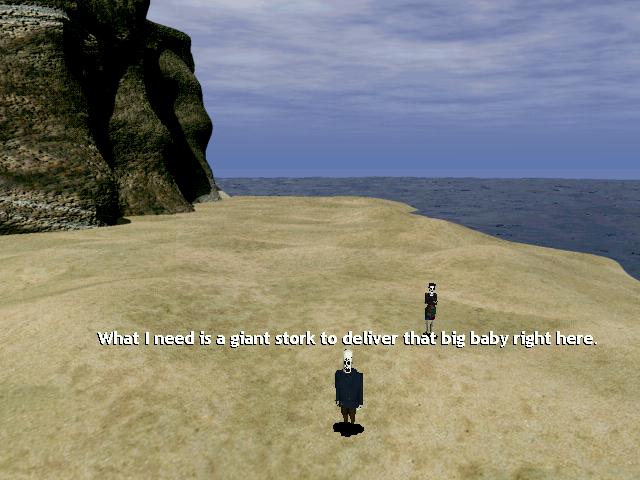 How convenient! There is a gigantic crane there!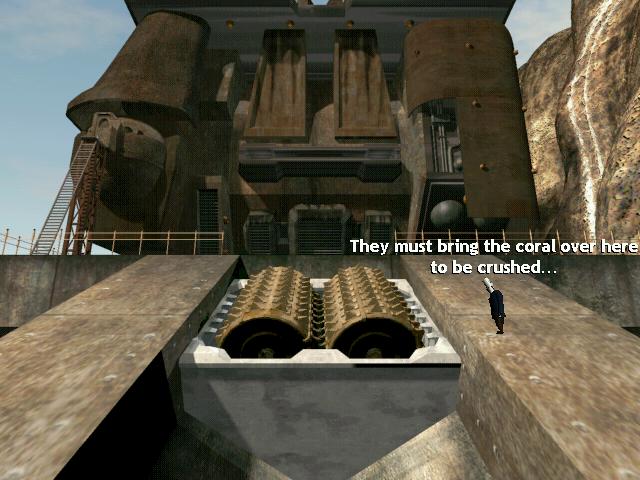 Those things are also needed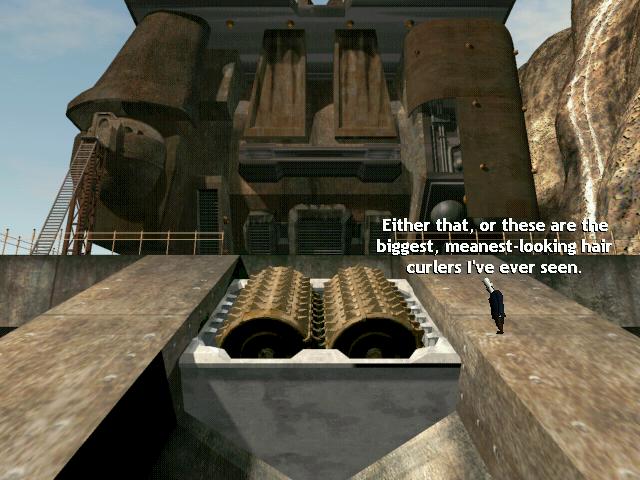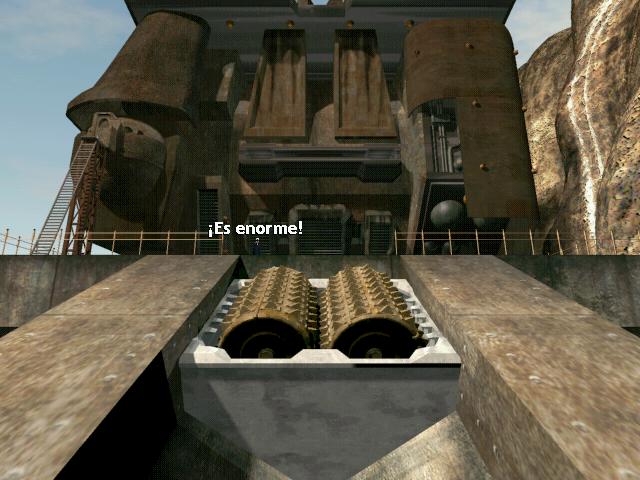 "IT'S HUGE!" or "It's enormous"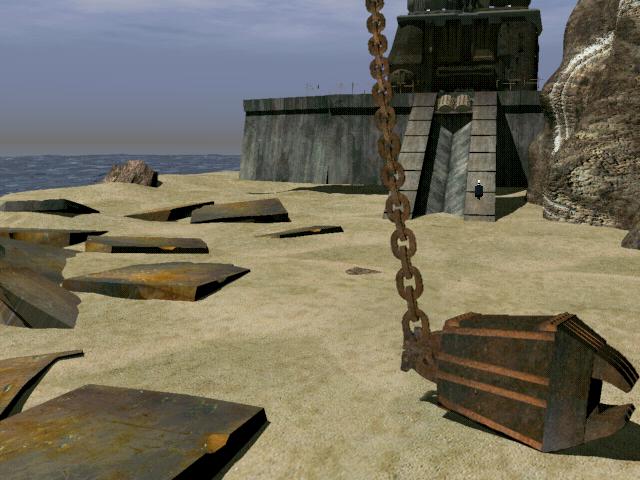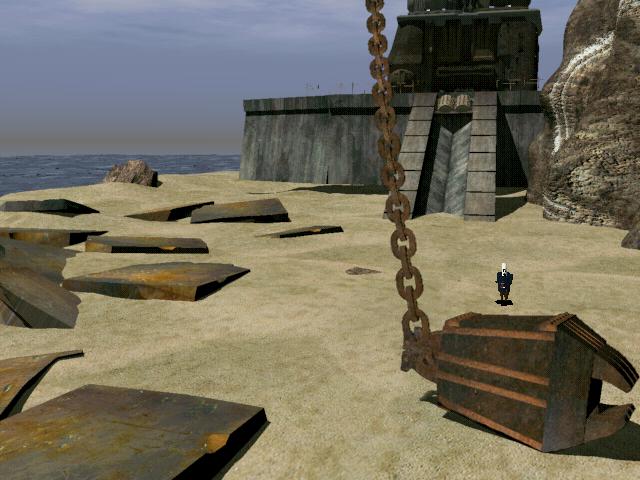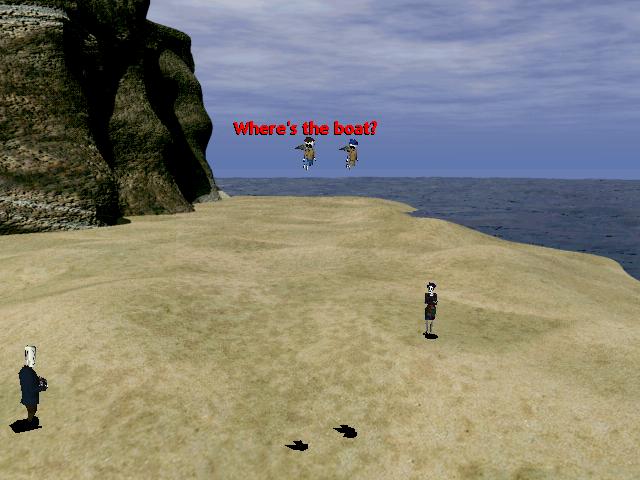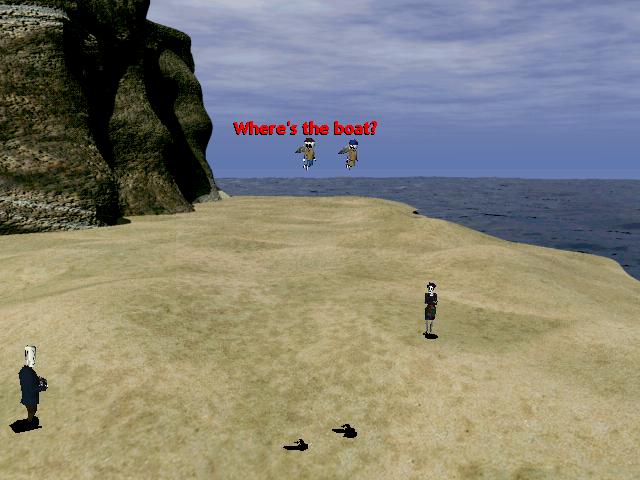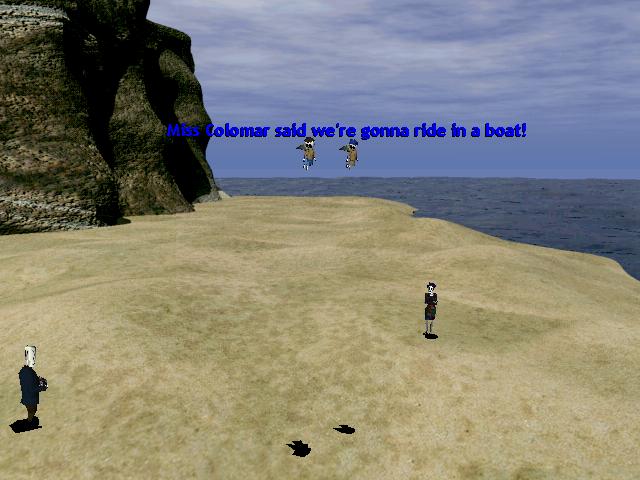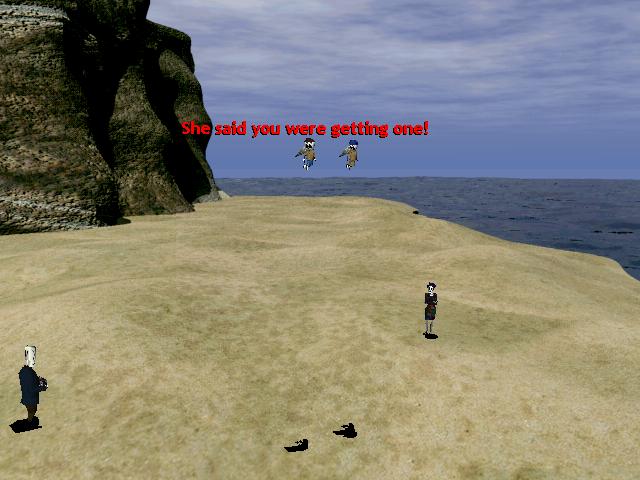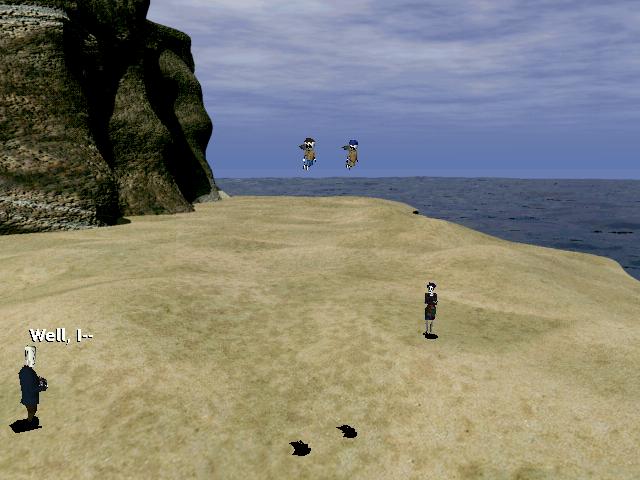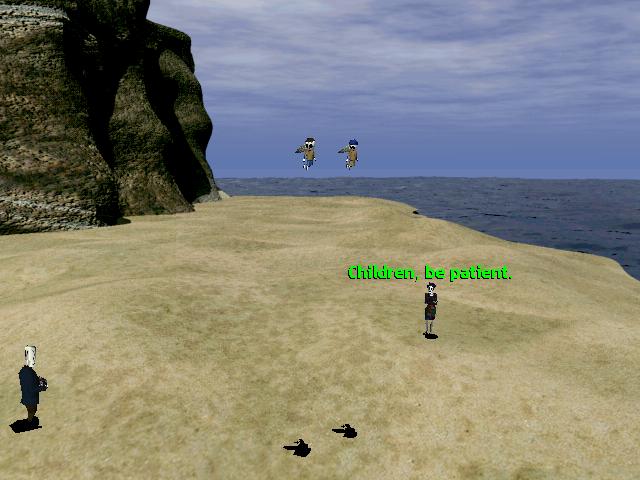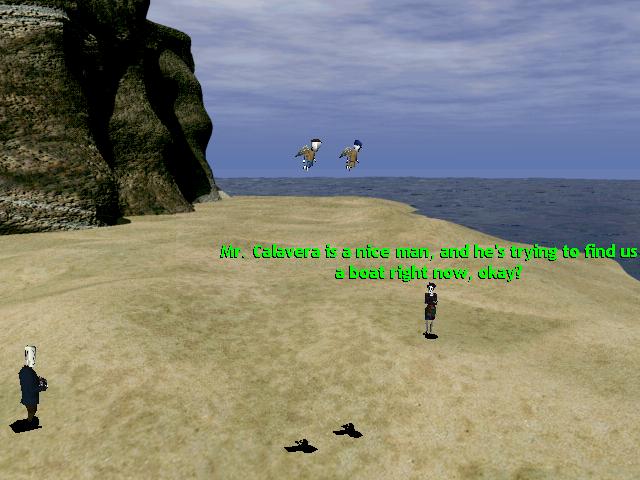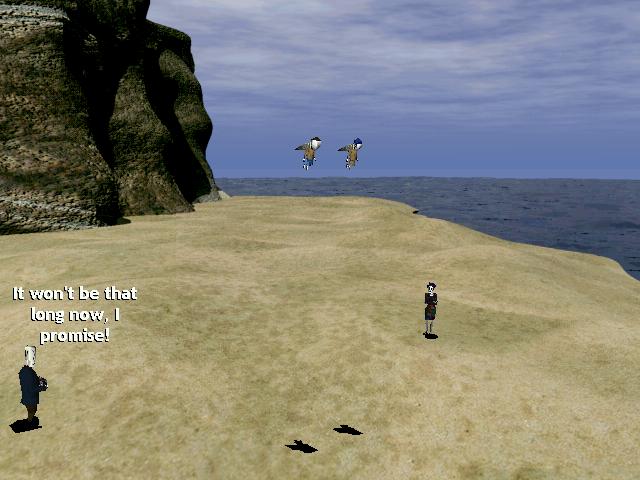 Urgh, I hope so. This update is being much longer than I expected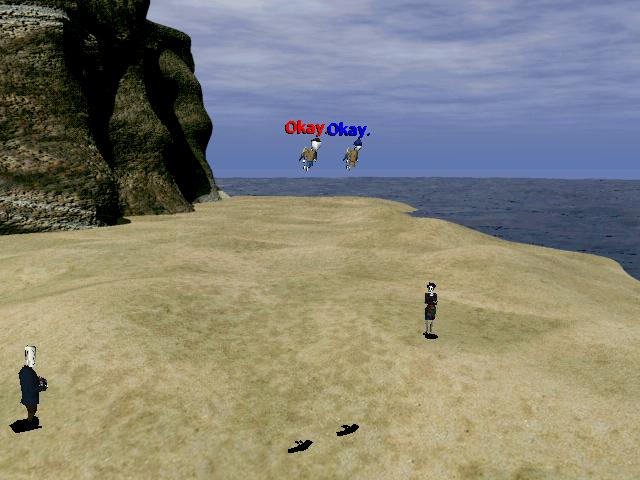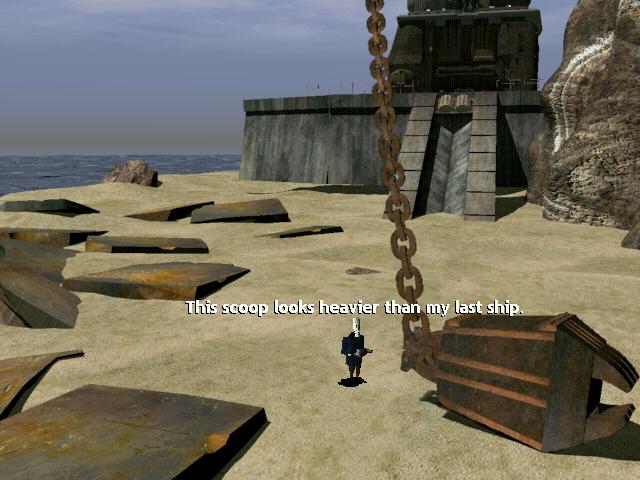 A little bit of Bust All...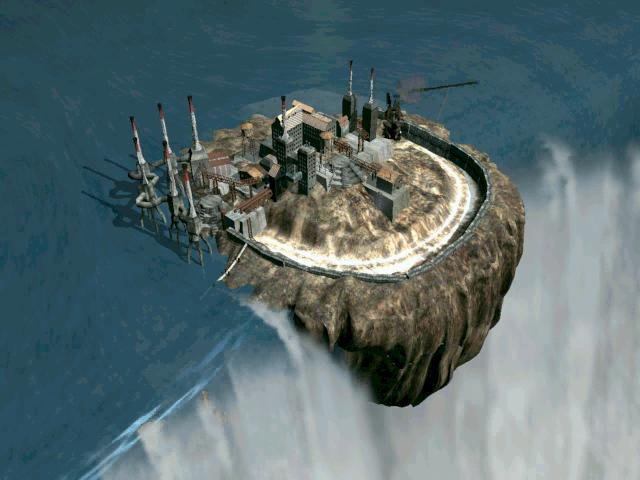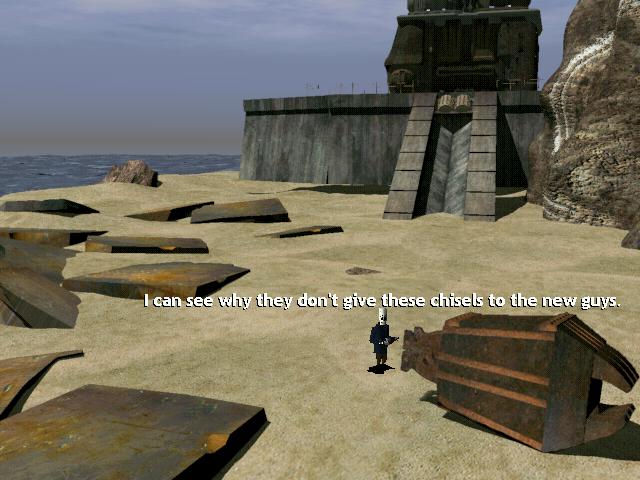 Destroying the grinders.
Video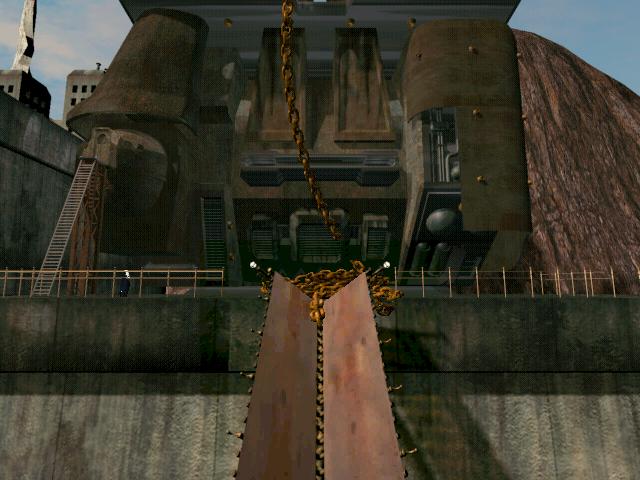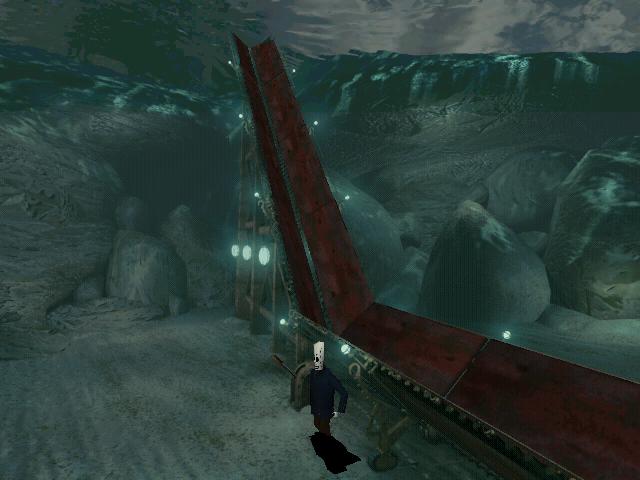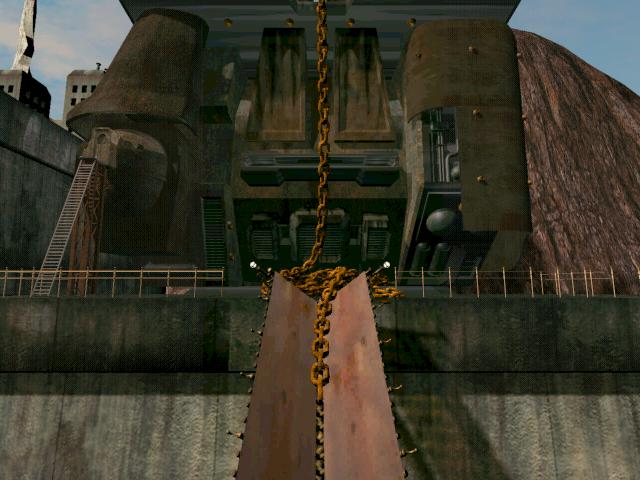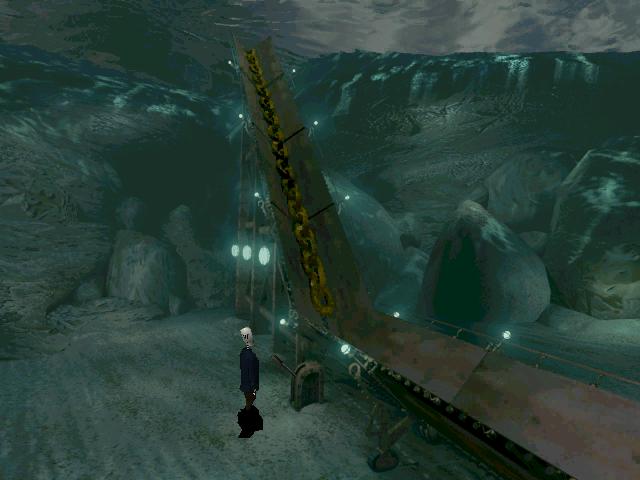 Video
AND THE SHIP IS ACQUIRED! AT LAST!
FIGHTING TIME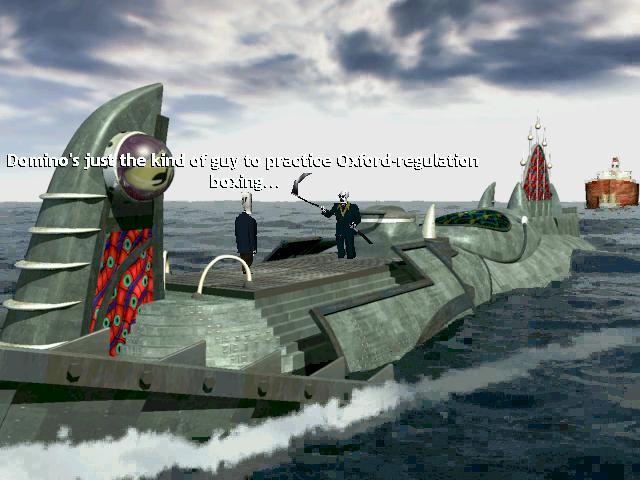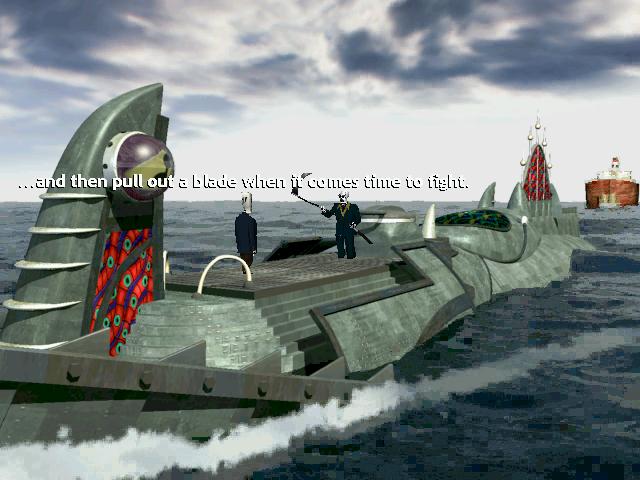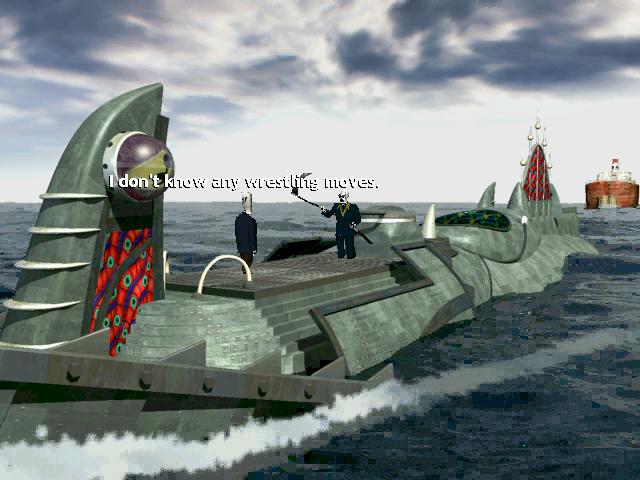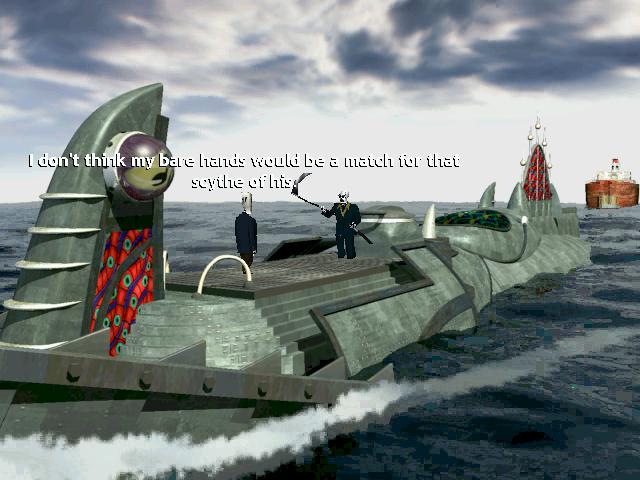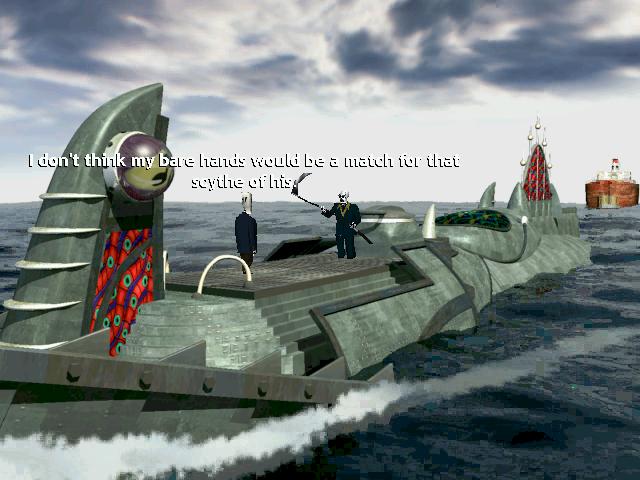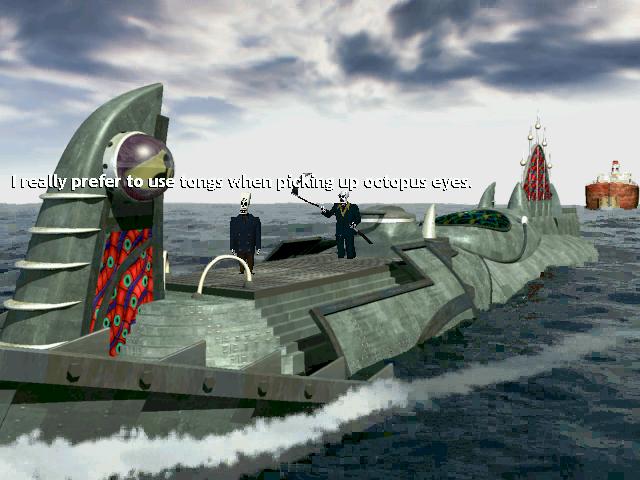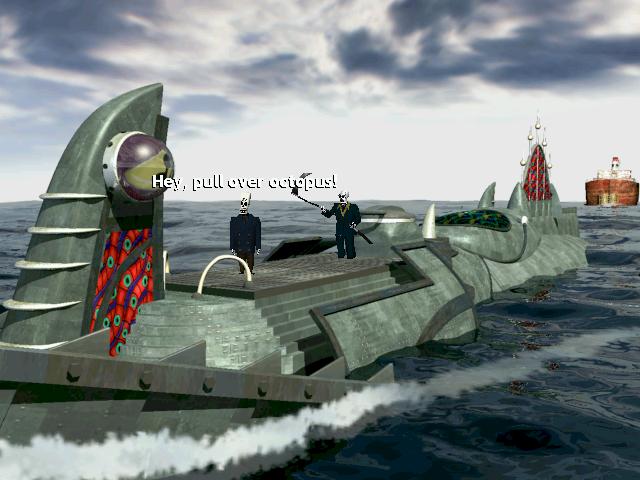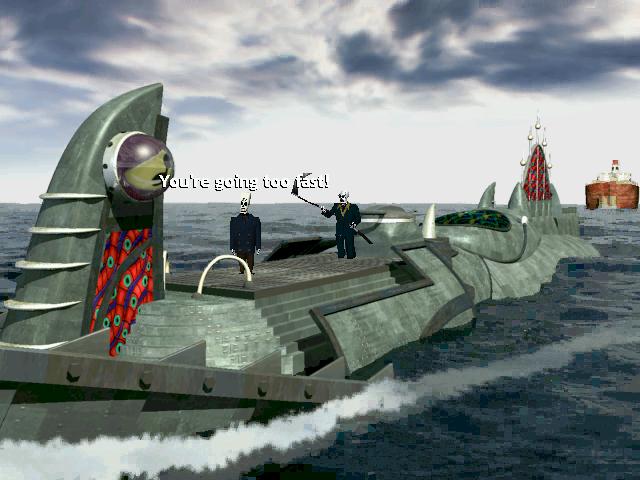 END OF YEAR 3.
Video
And that's it. Urgh this took A LONG TIME. God damn year 3