Part 27
First image, showing the scythe already posted.
Video: The Train of Destiny:
Video
The Double N does not only bring you to the Ninth Underworld.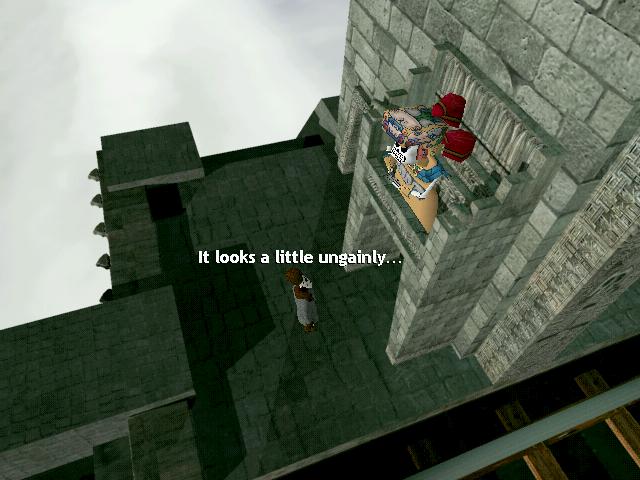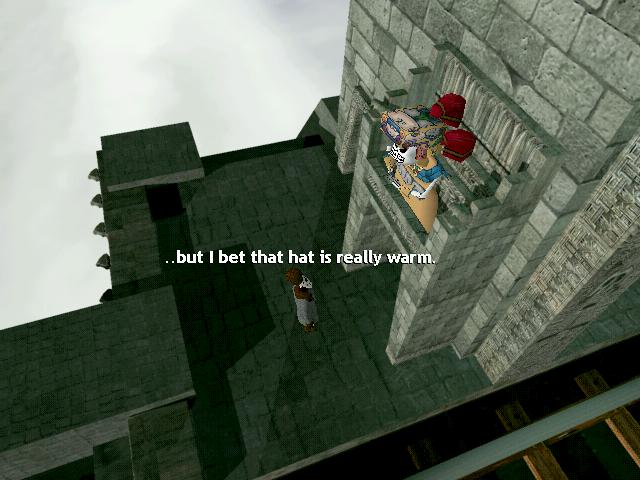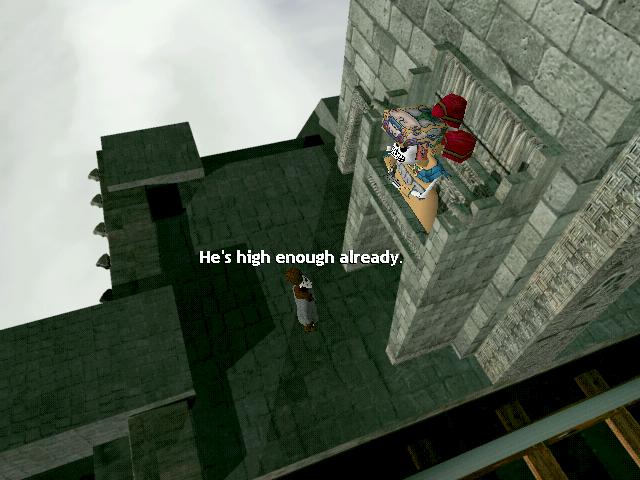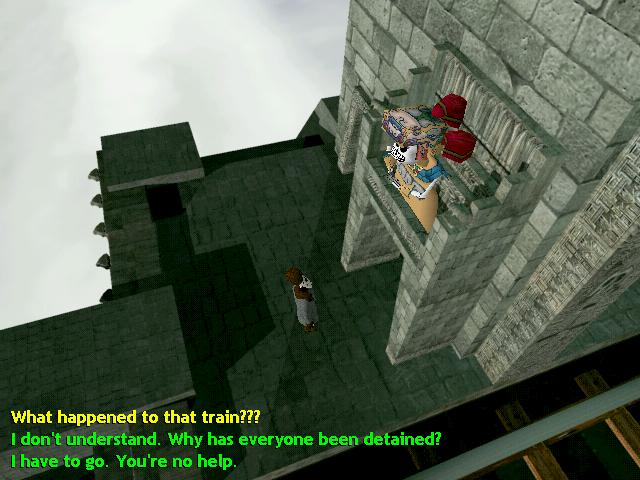 Manny
What happened to that train???
Gate Keeper
Your destiny...
...cannot be purchased.
Manny
I don't understand. Why has everyone been detained?
Gate Keeper
Given a ticket...
...a soul may not sell it.
Manny
They didn't sell their tickets. Someone else is trying to!
Gate Keeper
Bring the tickets...
...that is all.
Manny
The tickets are in El Marrow. How can I get there quickly?
Gate Keeper
These rails...
...are already there.
Manny
Well, thanks for the help.
Gate Keeper
The gate opens...
...the gate closes...
...it does not help.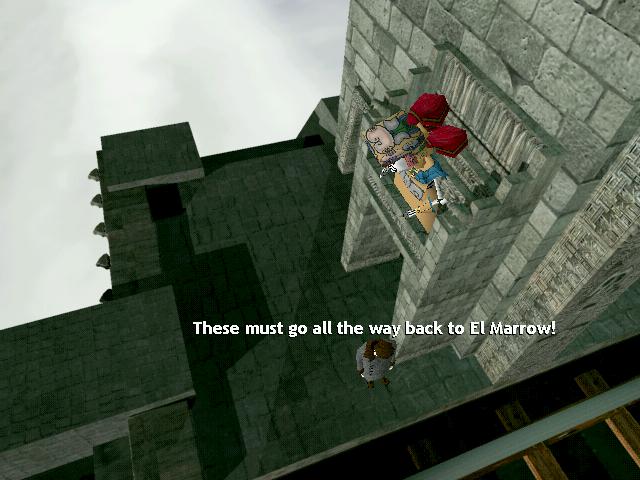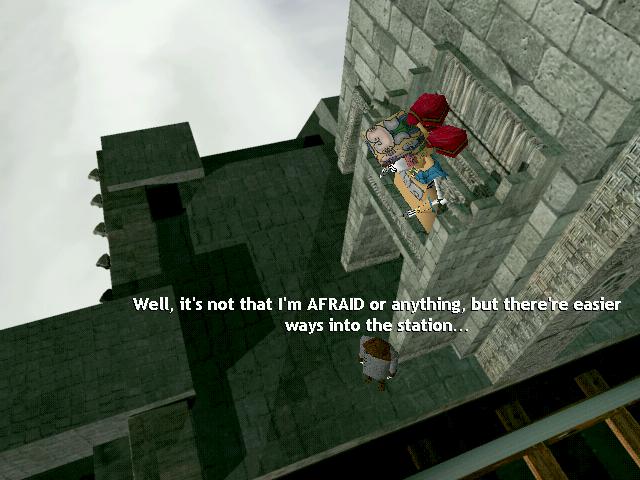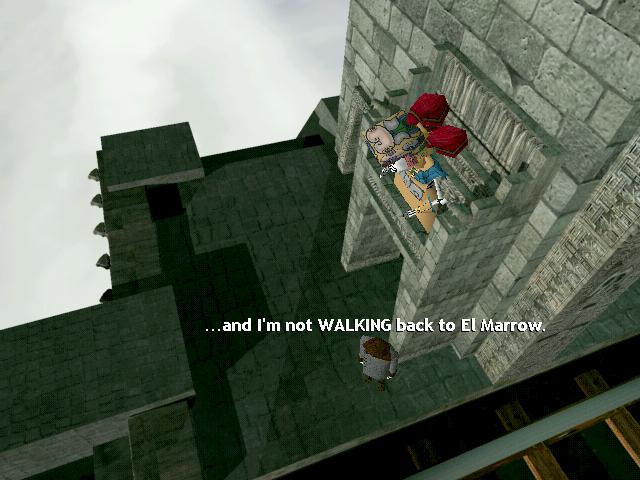 It took four years to get there using various vehicles. No WAY he is going to walk that distance. AND there's that deal with Glottis...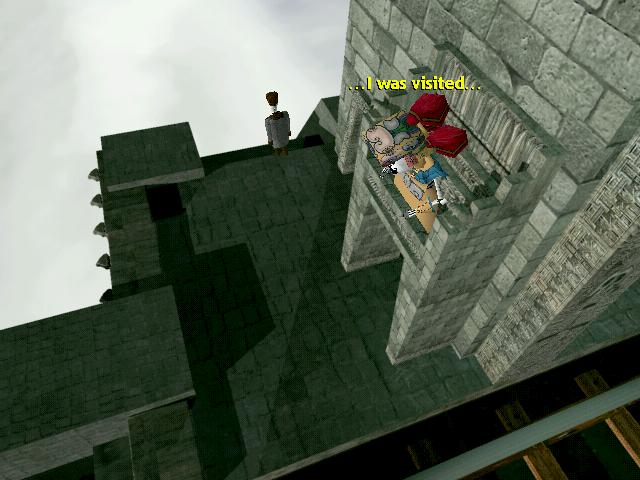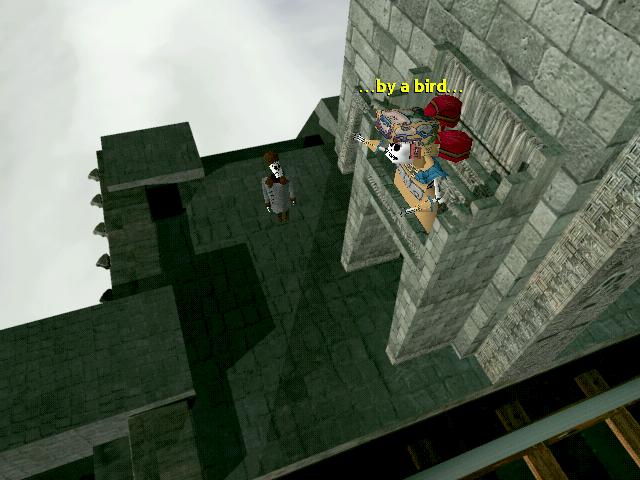 Gate Keeper
...with a human...
...head.
Do you know such a bird... Manuel Calavera?
Manny
No. How do you know my--
Gate Keeper
He knew you...
...and for you, he left this...
...note.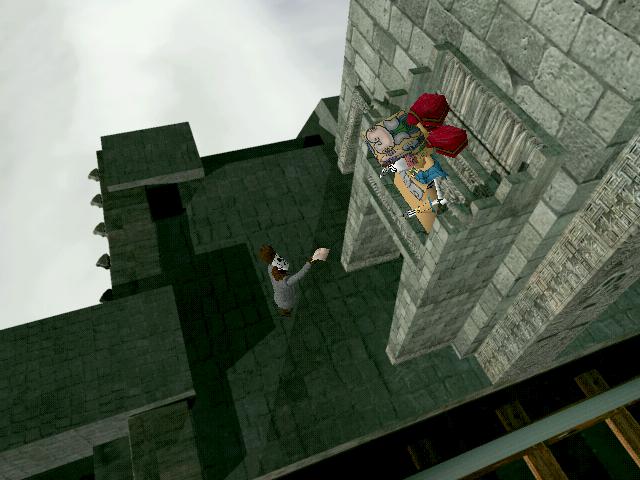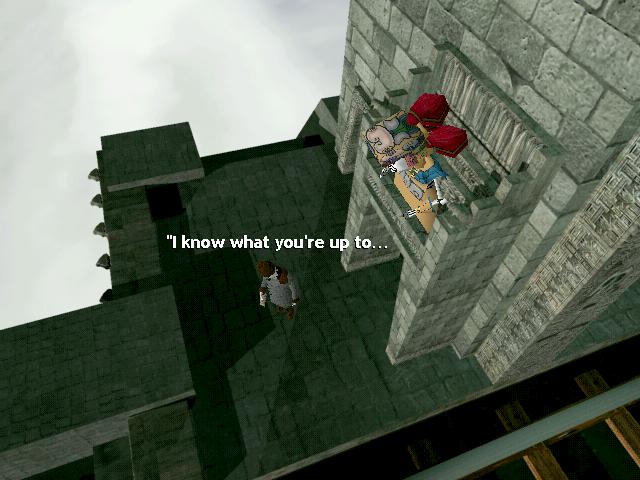 Note
I've been watching.
Stay there. I'm coming to sprout you myself!
Yours truly, Hector LeMans."
Manny
Híjole.
Híjole can be translated roughly as "oh crap" in this particular use.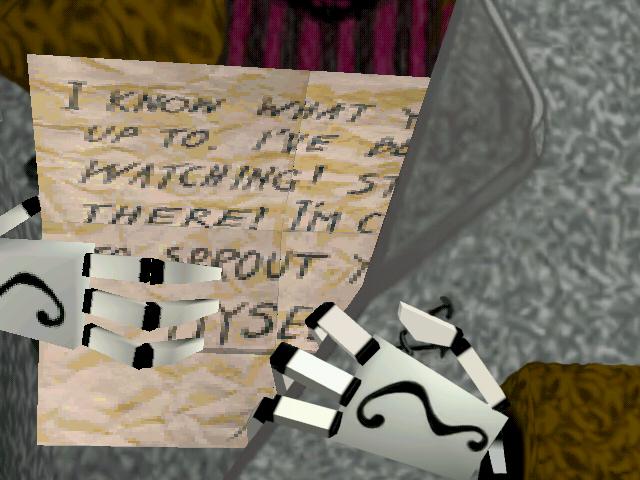 Let's see what's downstairs.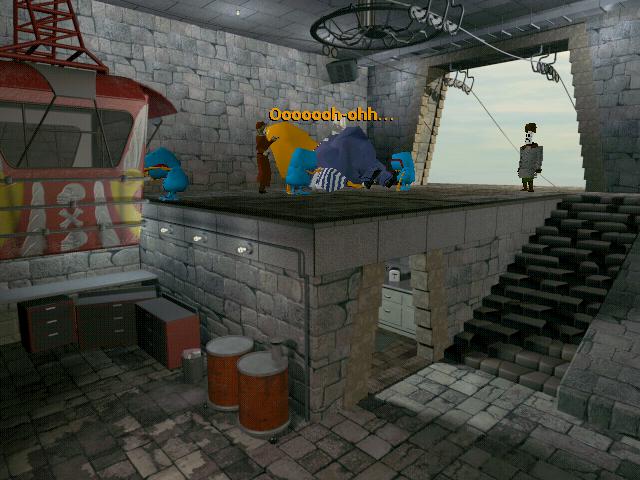 GLOTTIS NO.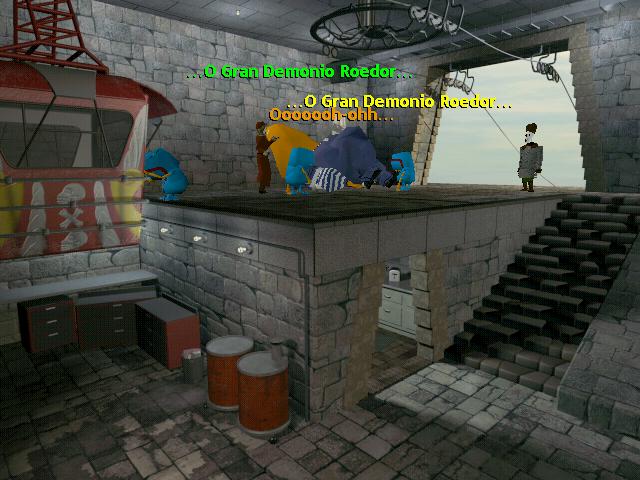 "Oh Great Demon Rodent"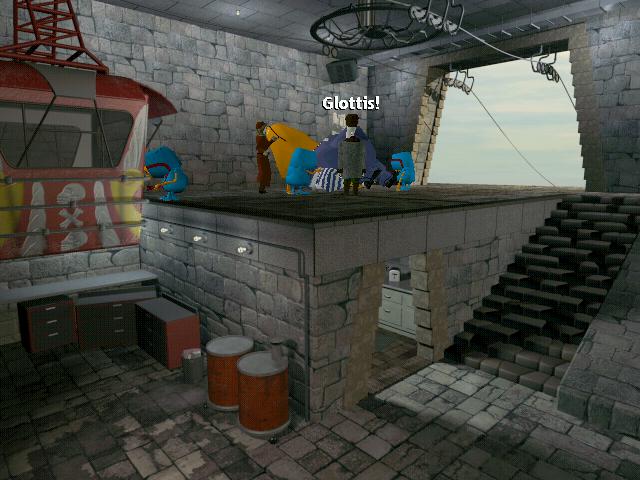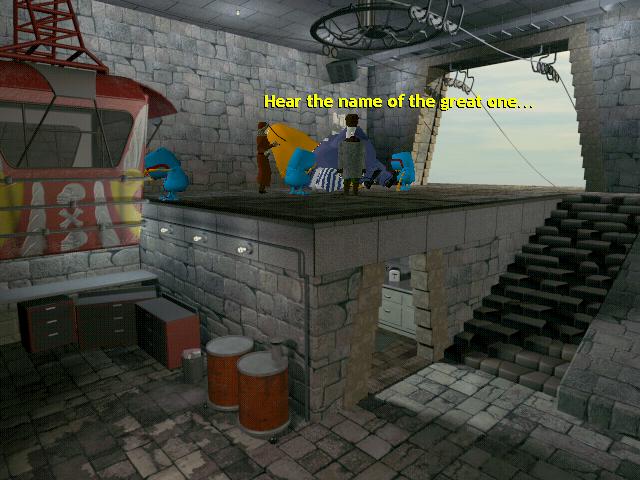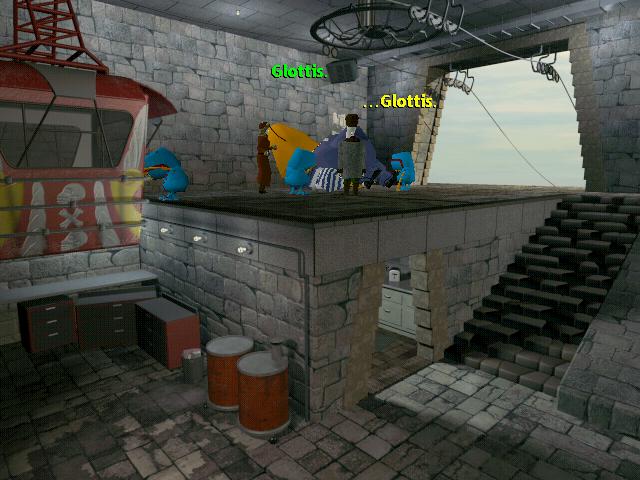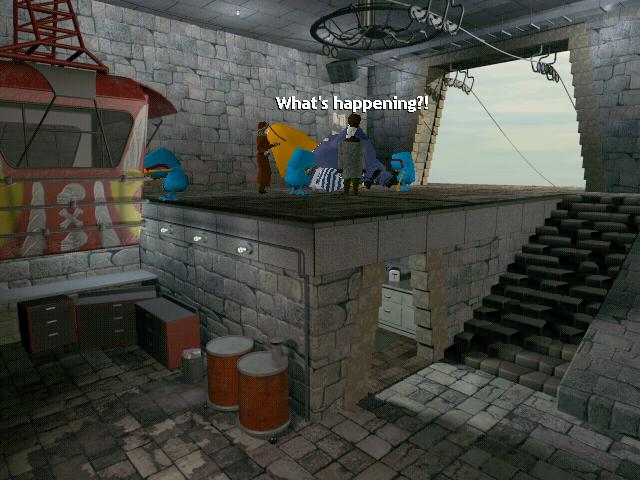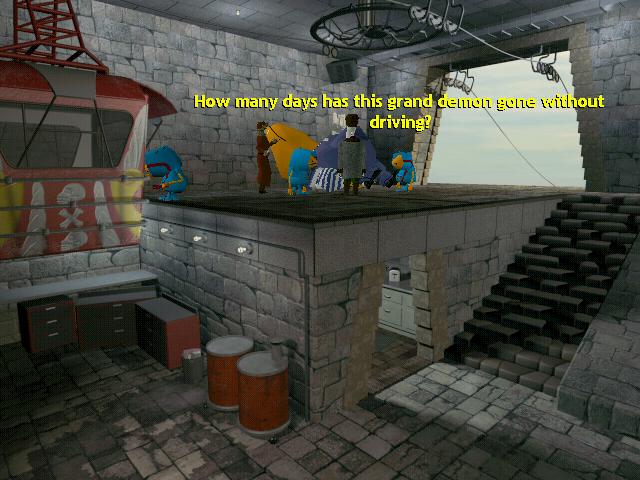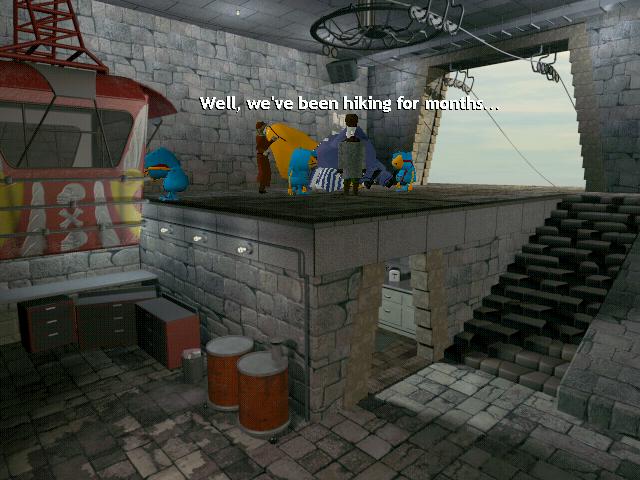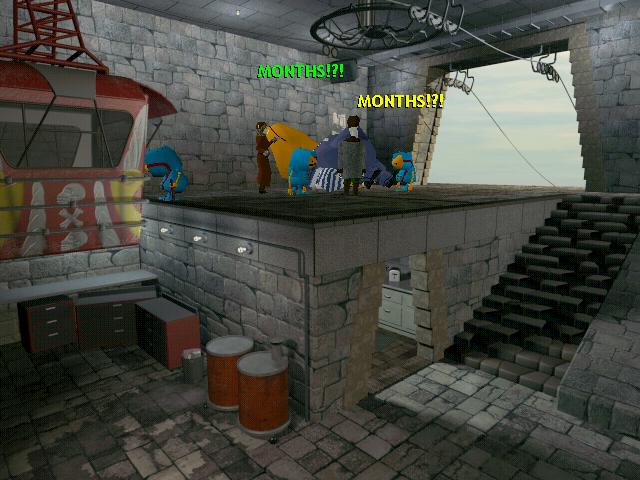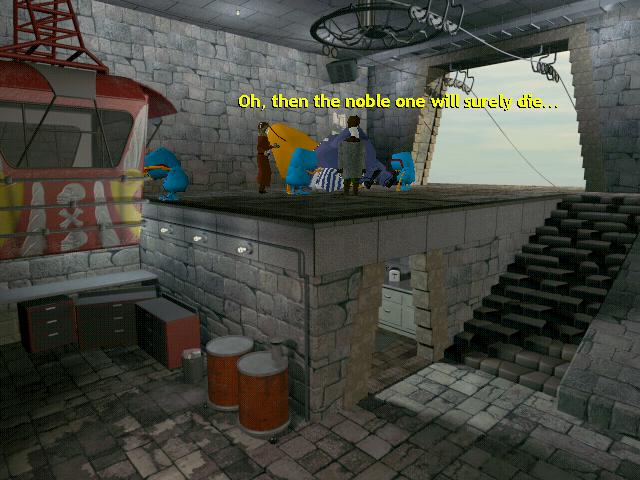 Oh. Crap.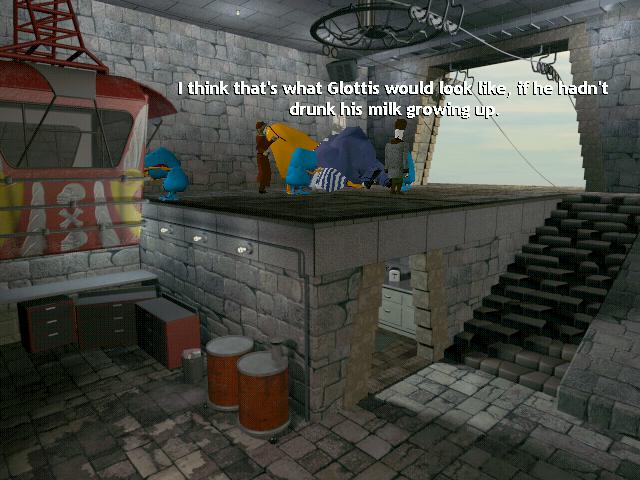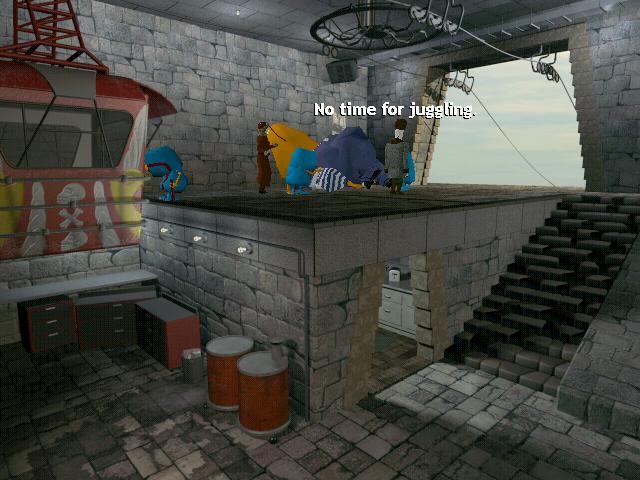 Bah, can't pick them up.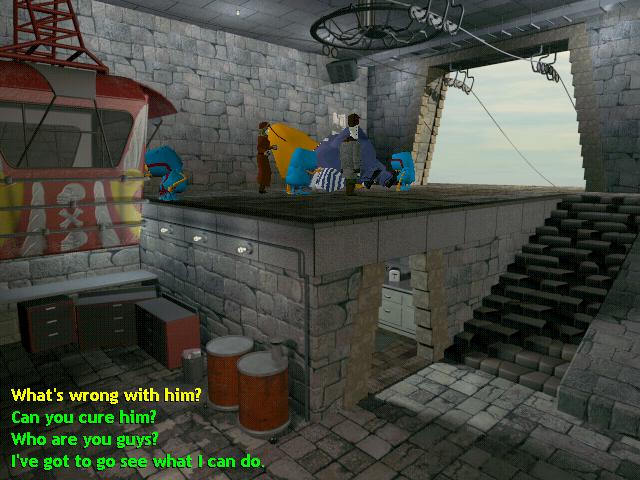 Manny
What's wrong with him?
Mechanic
Do you not know the one purpose, the one skill, the one desire of this humble spirit?
Manny
Yes, but we've been so far away from cars and civilization for so long...
Mechanic
Why?
Why did he ever leave his home?
Manny
I...uh...
I got him fired, and then...uh...
I needed a ride...
Oh, Glottis! What have I done to you?
Can you cure him?
Mechanic
His spirit has fallen so low, normal driving would not cure him in time.
He needs to go faster...
Mechanic
FASTER!
Mechanic
FASTER!
Manny
Do you have any vehicles here that we could use to revive him?
Mechanic
Only the trucks that deliver the souls...
But they are slow...
Mechanic
...SO SLOW...
Mechanic
...SO SLOW...
Manny
Who are you guys?
Mechanic
We are mechanics!
Mechanic
We are mechanics!
Same as he!
But we have never before seen one of our kind so...
Mechanic
...so large!
Mechanic
...so large!
Manny
I've got to go see what I can do.
Mechanic
Come back quickly.
Mechanic
For his time here is not long...
Manny
How did I not notice this was happening to Glottis?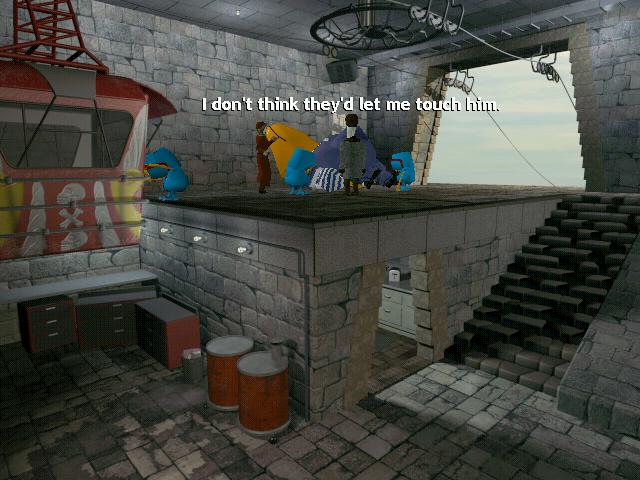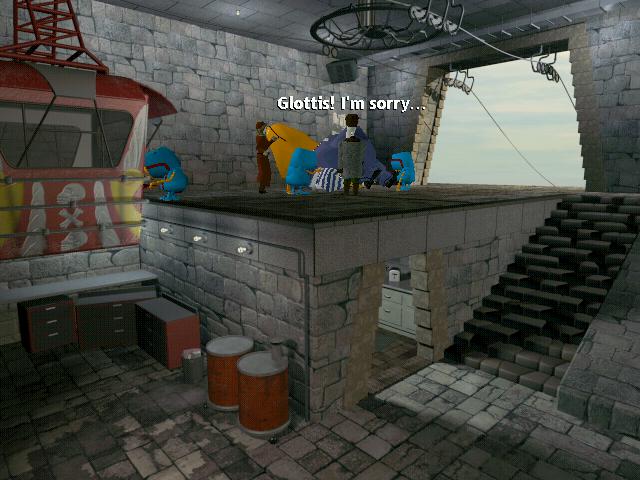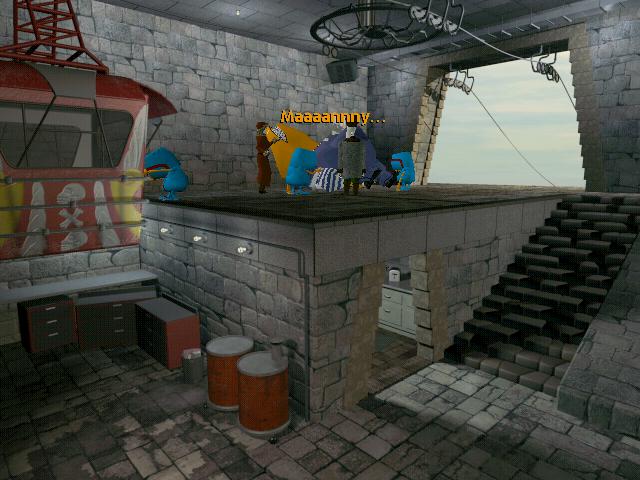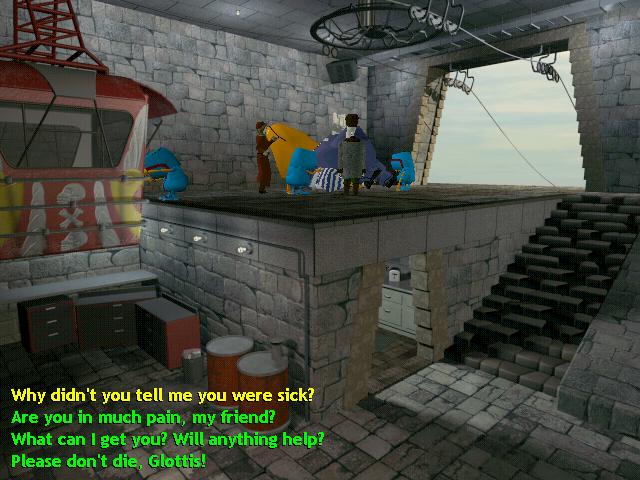 Manny
Why didn't you tell me you were sick?
Glottis
Couldn't stop...
...have to save... everyone...

Manny
Are you in much pain, my friend?
Glottis
Only because I let you down, Manny.




Manny
What can I get you? Will anything help?
Glottis
I need to race, to fly, like...
...like the old days, Manny, in the Bone Wagon...
Manny
But the Bone Wagon's not here, carnal!
Glottis
Maybe I'll see her... on the other side...




NOOOOOO




Manny
Can't we make a new hot rod?
Glottis
Those days are done, Manny, no more hot ro--
Hey, what's that red thing?
Manny
The gondola?
Glottis
Hmmm... sweet decal work...
Listen fellas, somebody...
...somebody get a pen!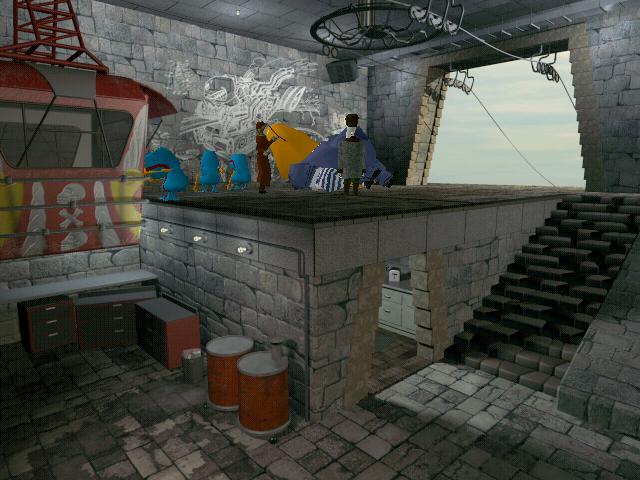 Glottis
There it is, my final work...
It could save me, if you have the right...
(cough, cough)
...the right...
(cough!)
...fuel...
Manny
What fuel, Glottis?
Glottis!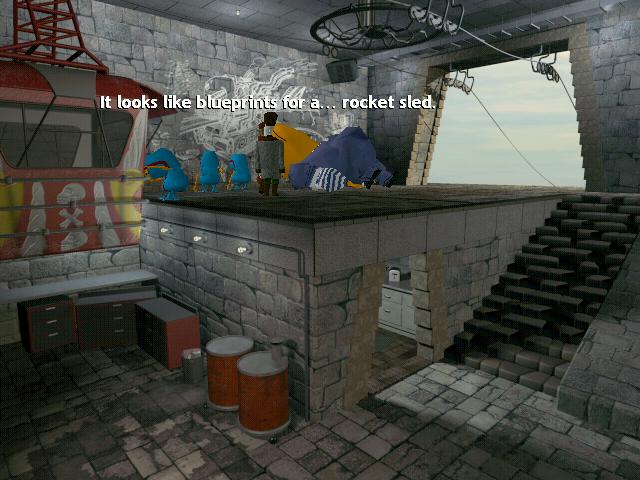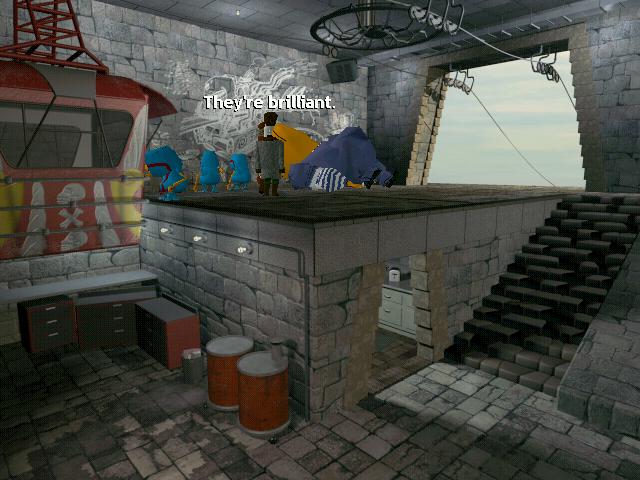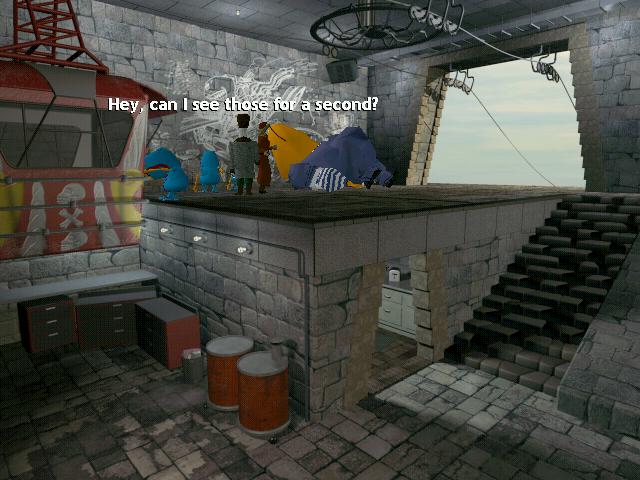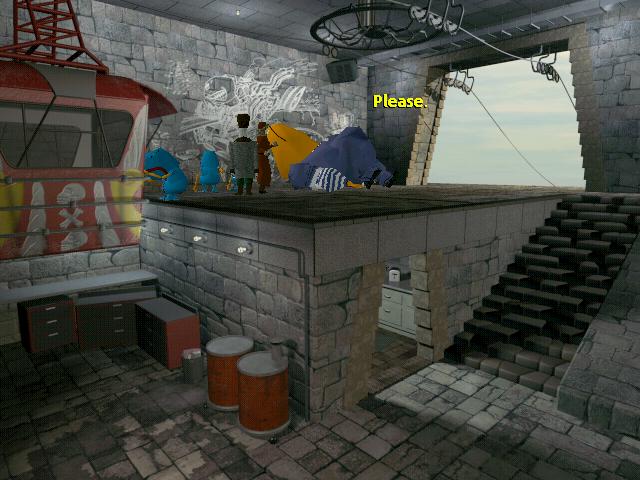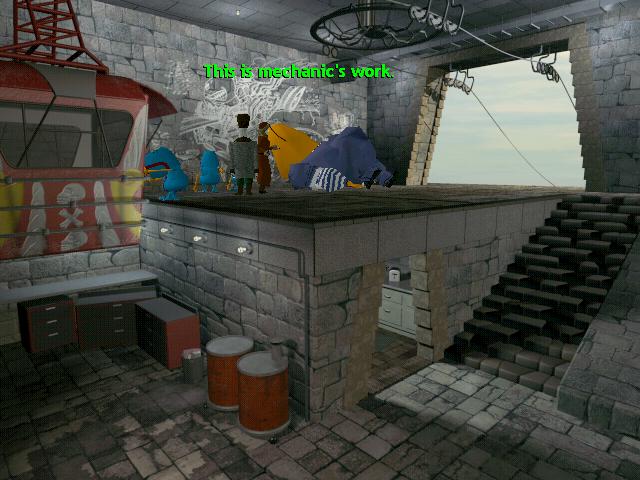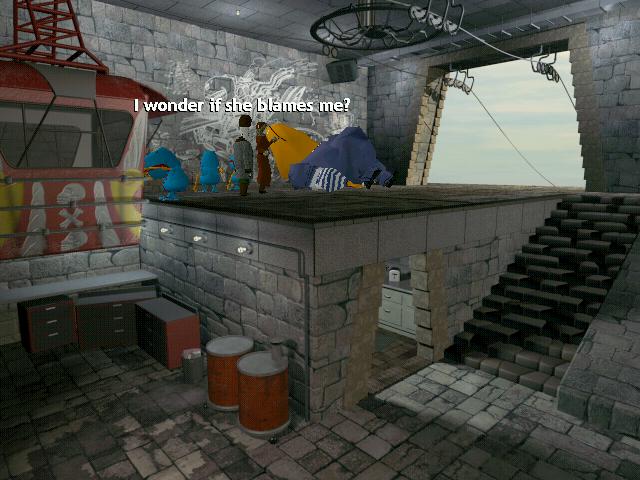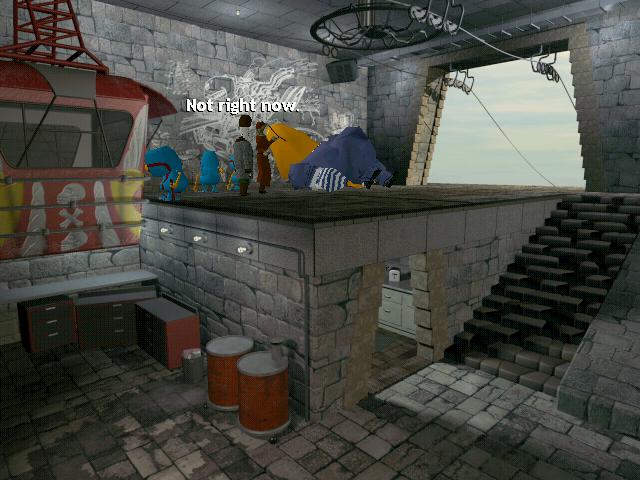 Wanted to pick her up :P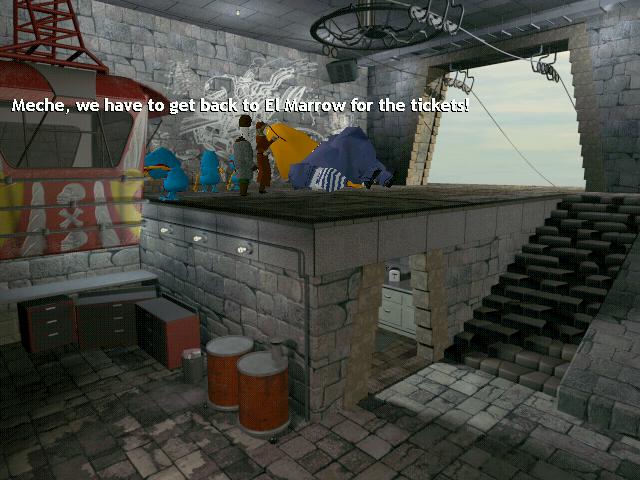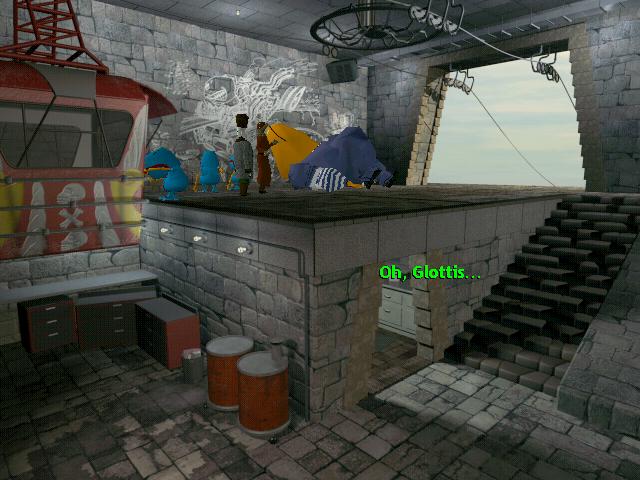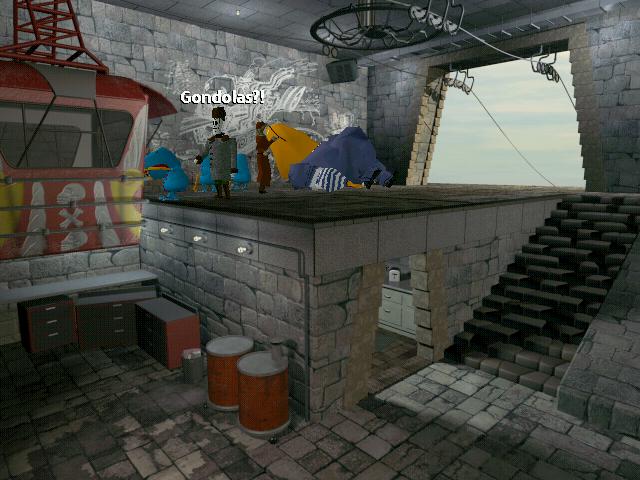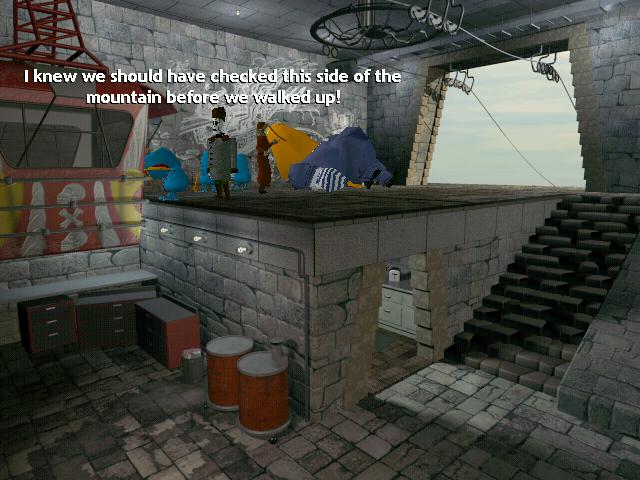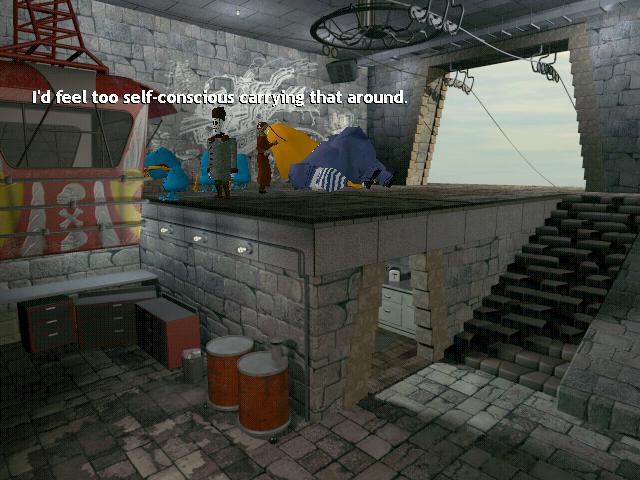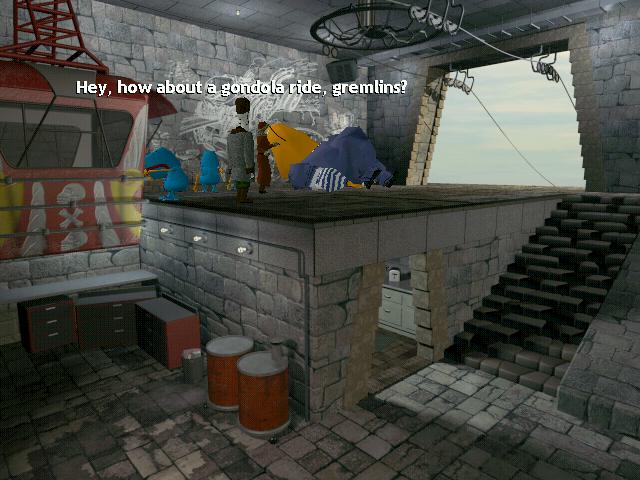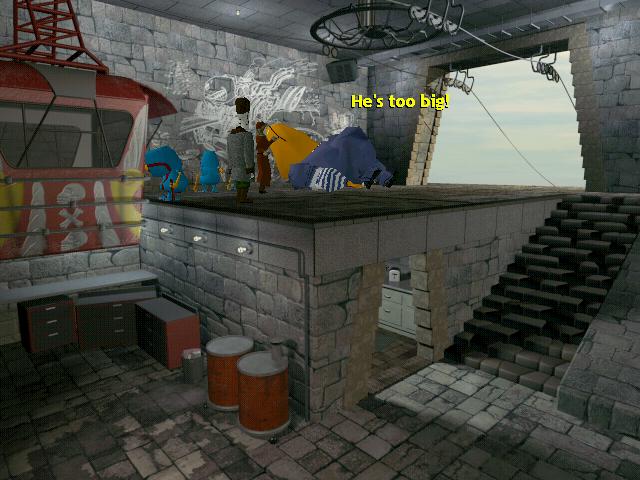 No he isn't! The gondola is just to small!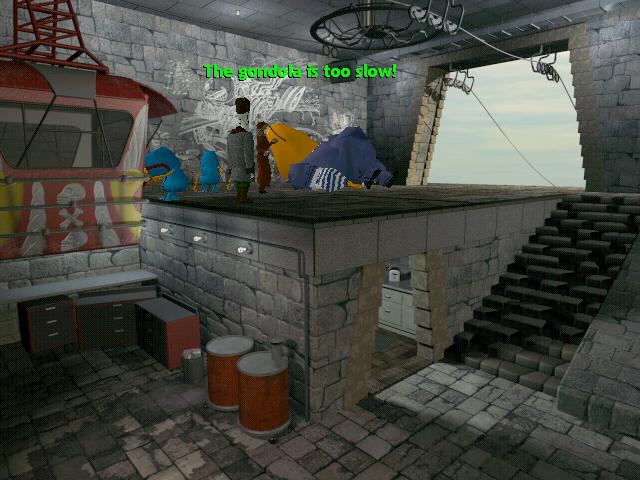 Good point.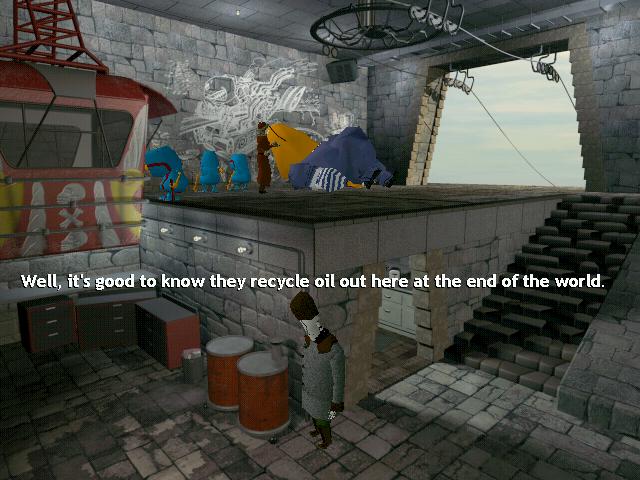 Being environmentally aware is important.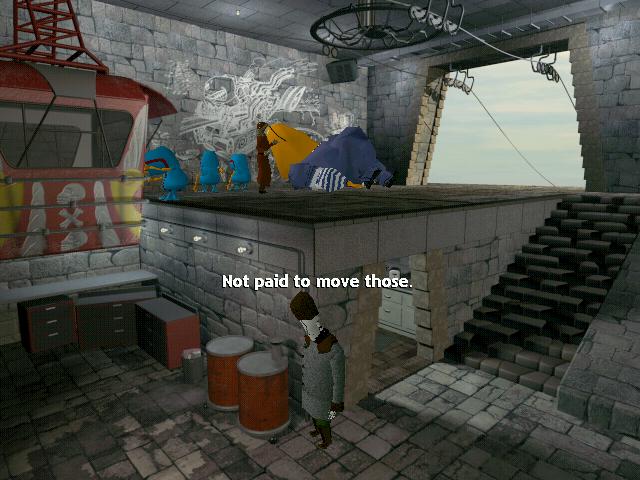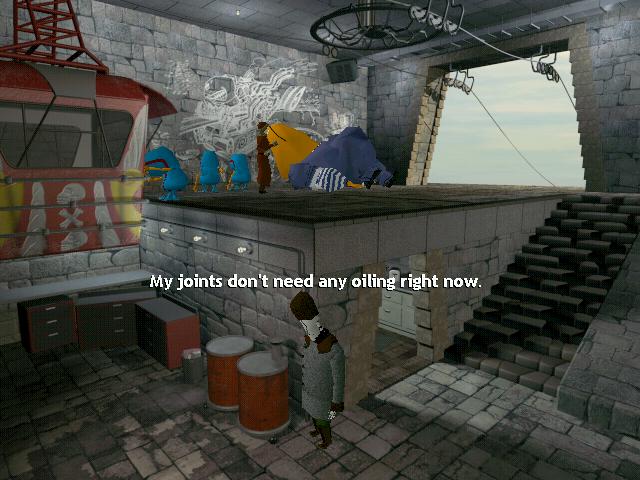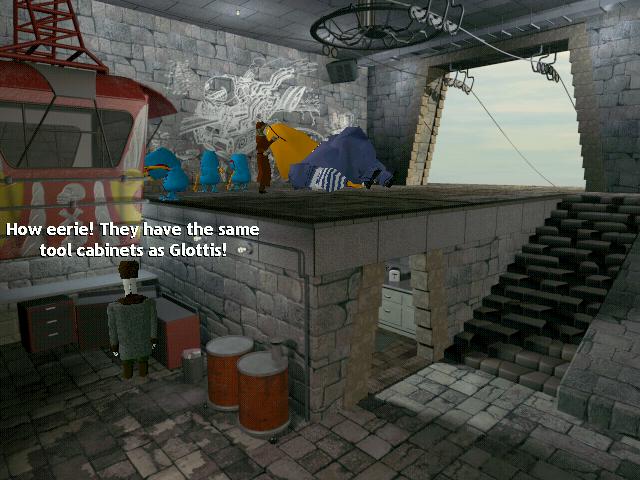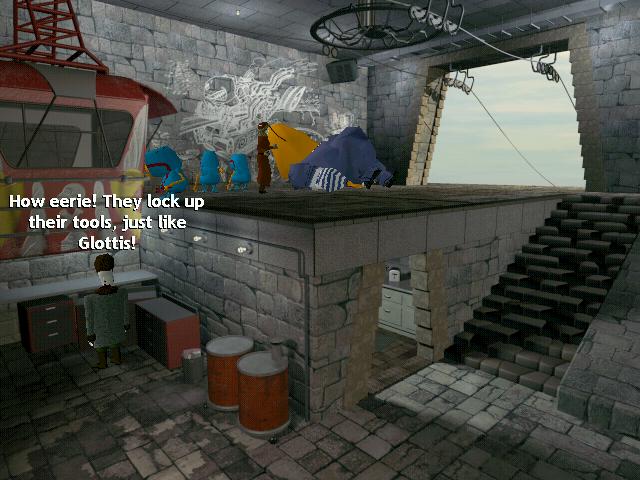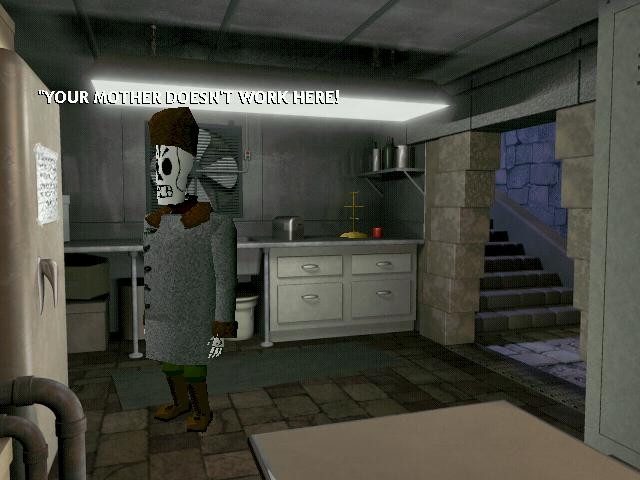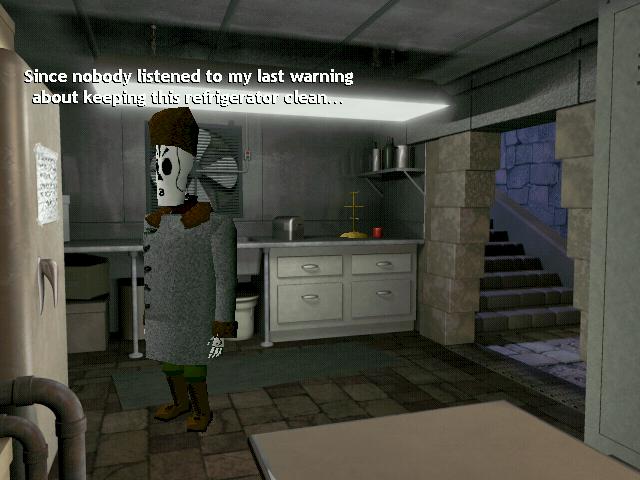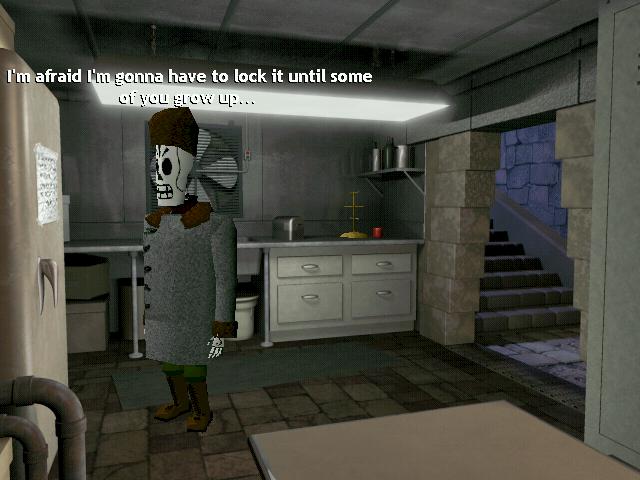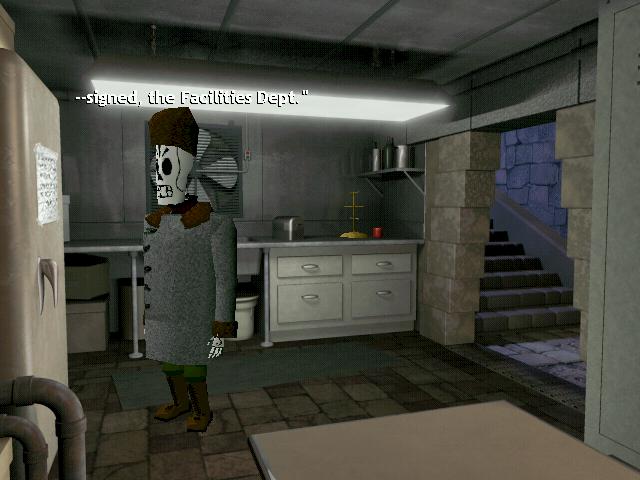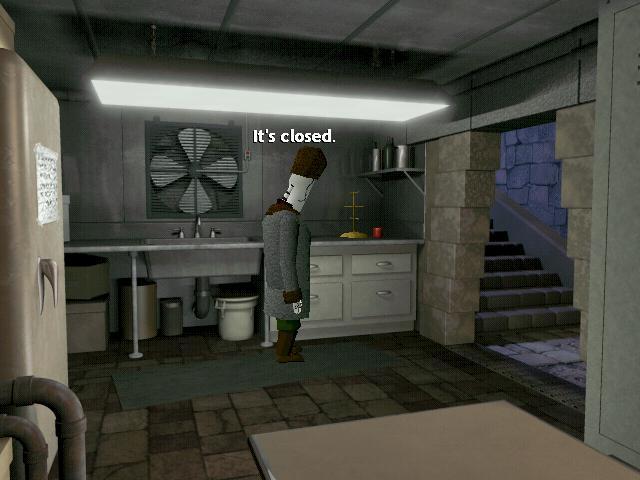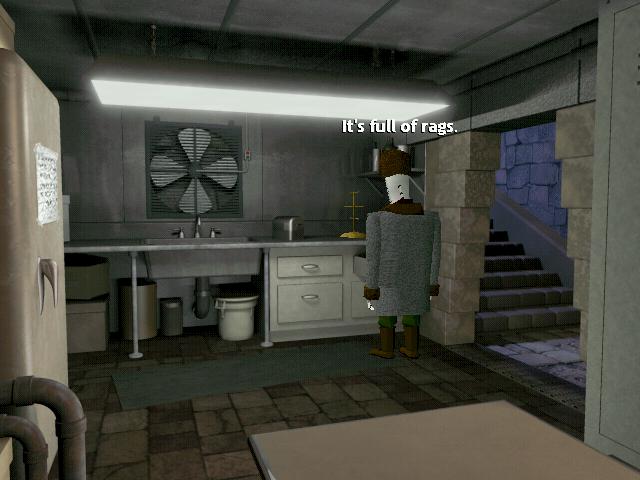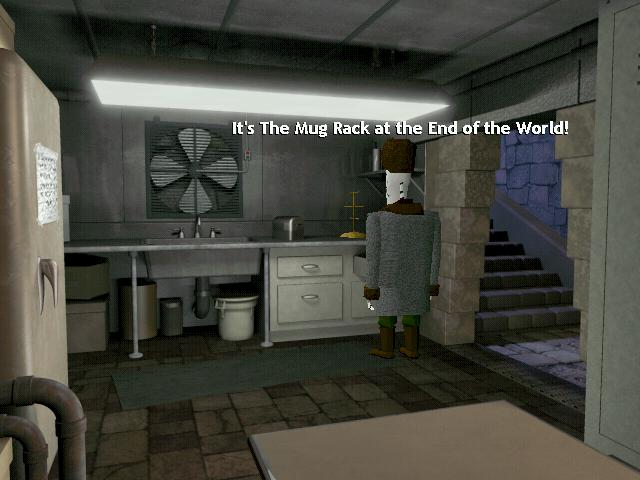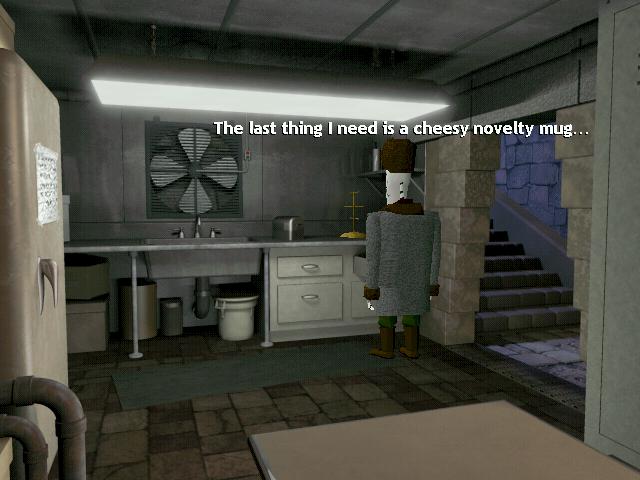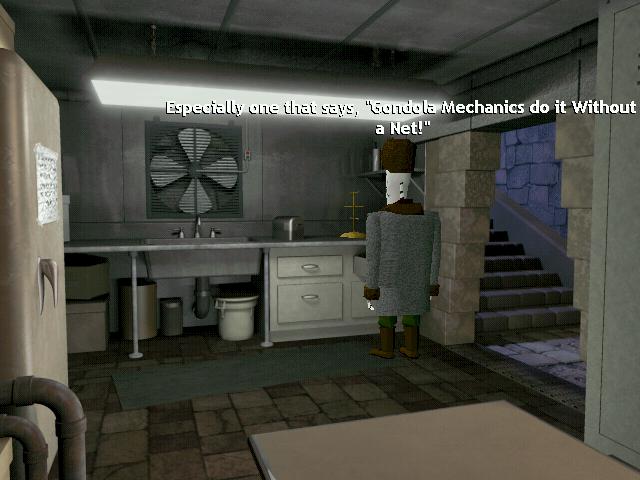 I don't get it.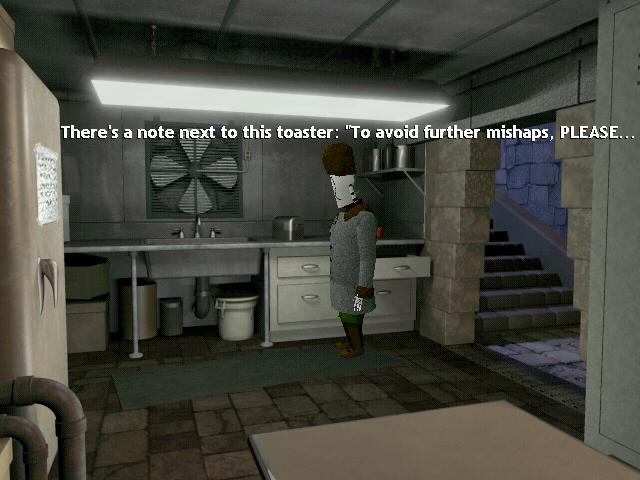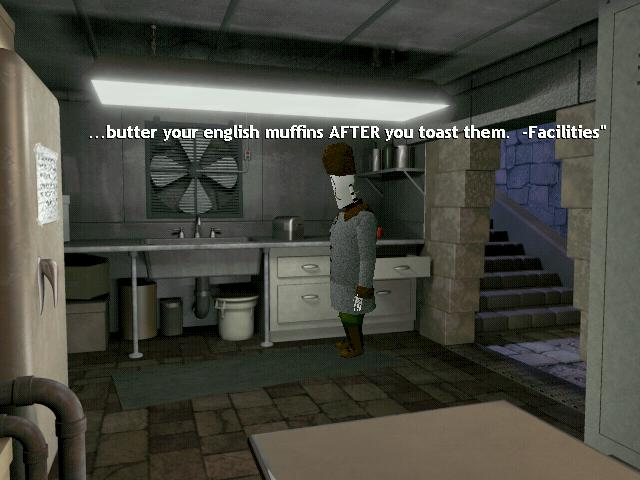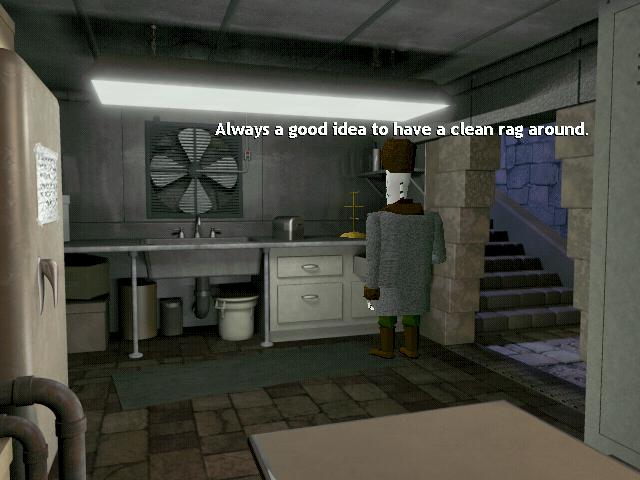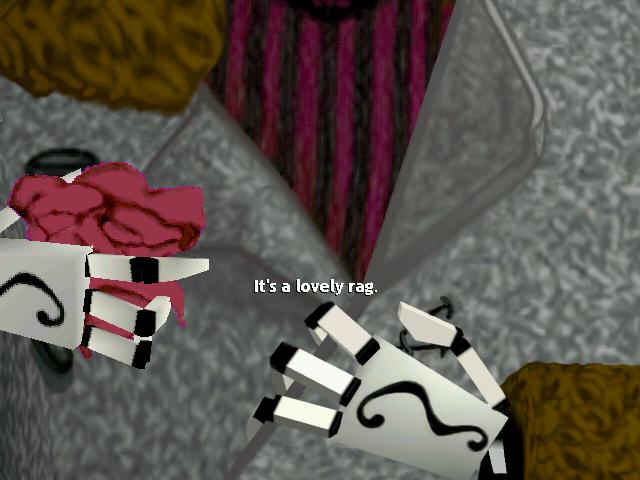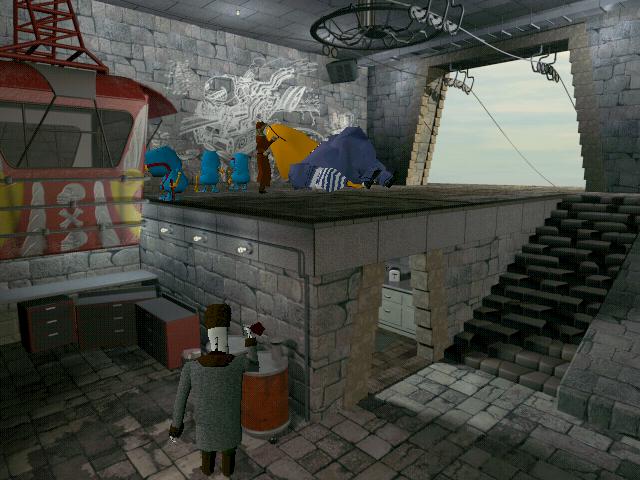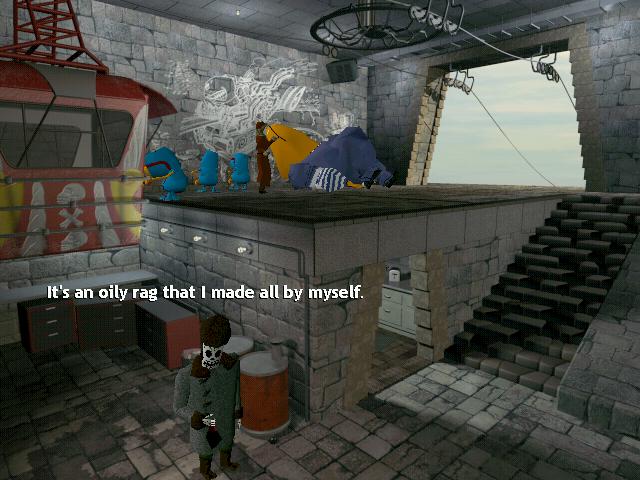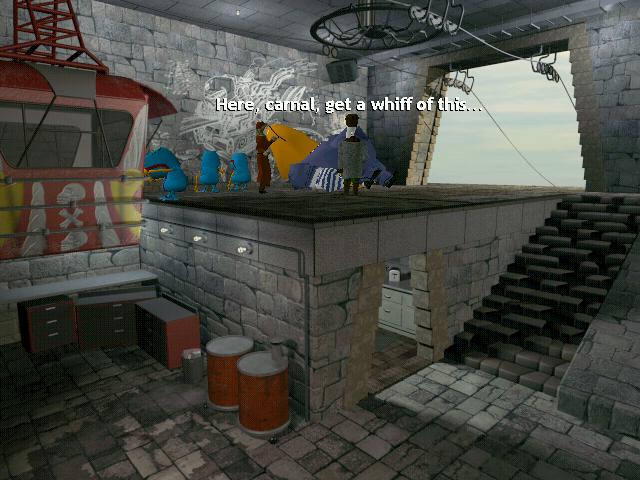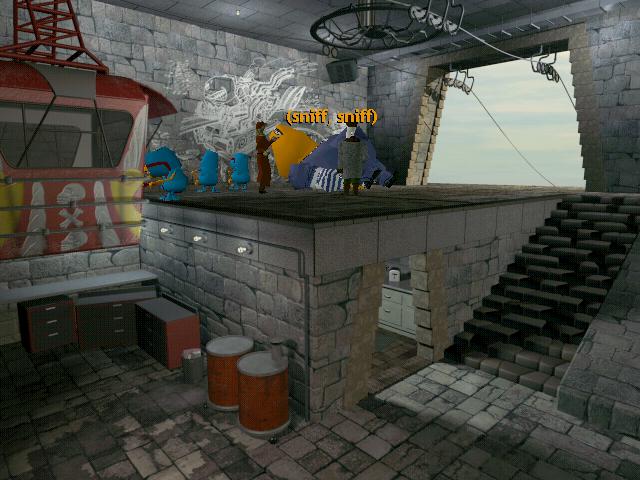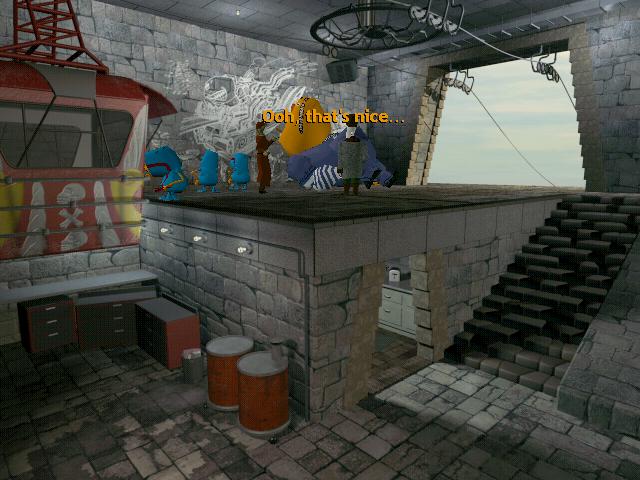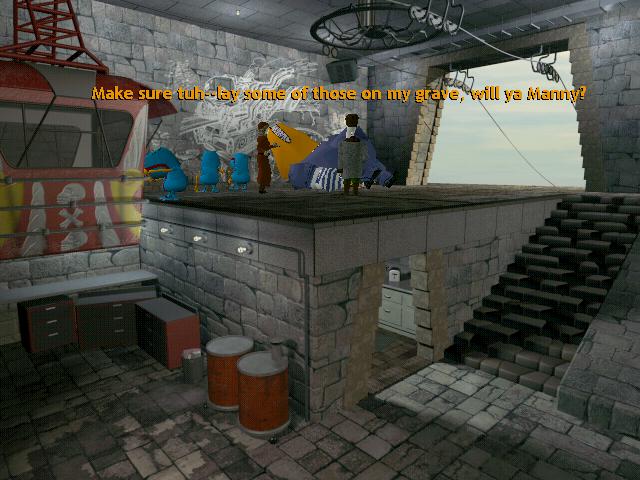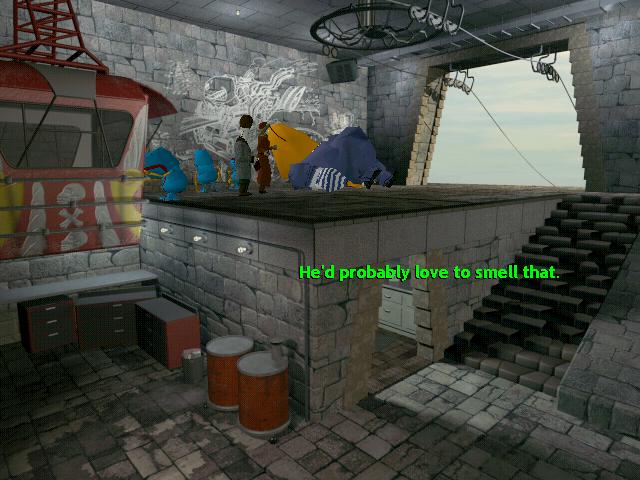 Downstairs again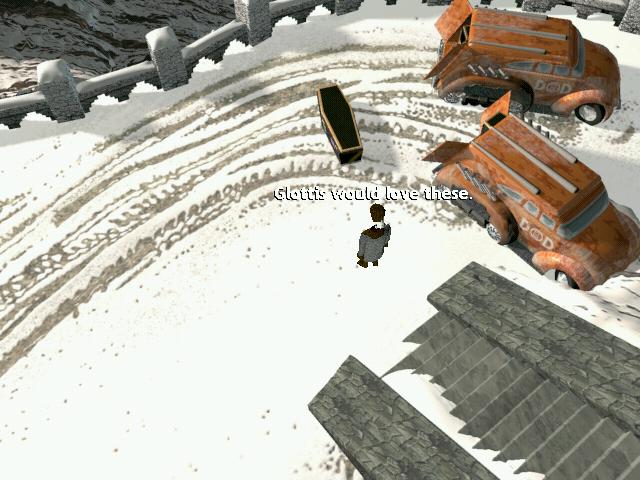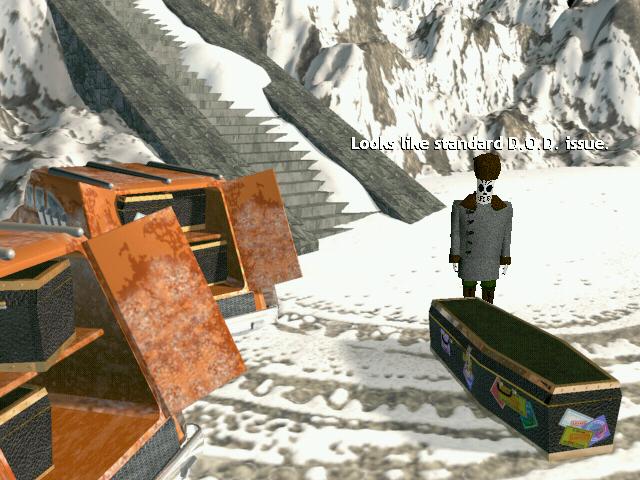 Where have we seen something similar before...?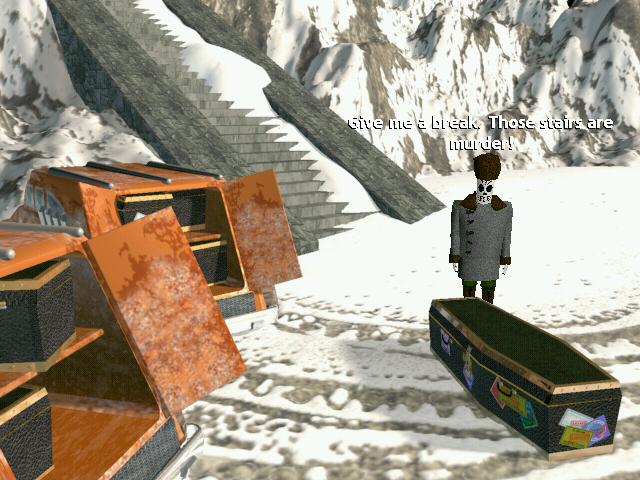 Video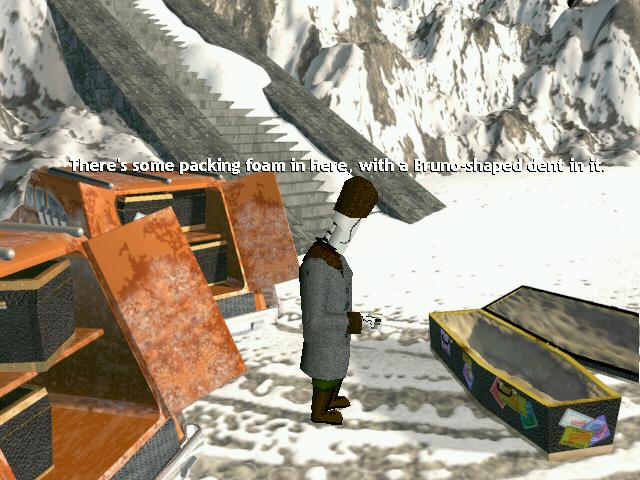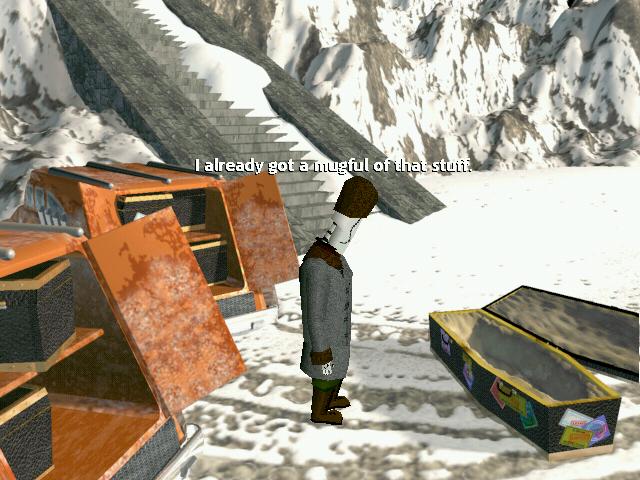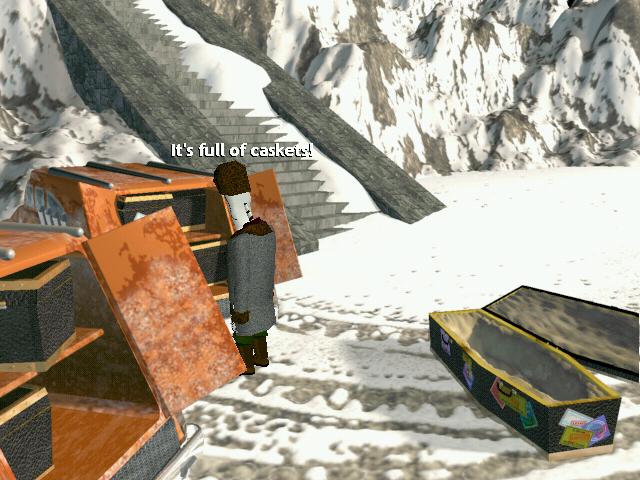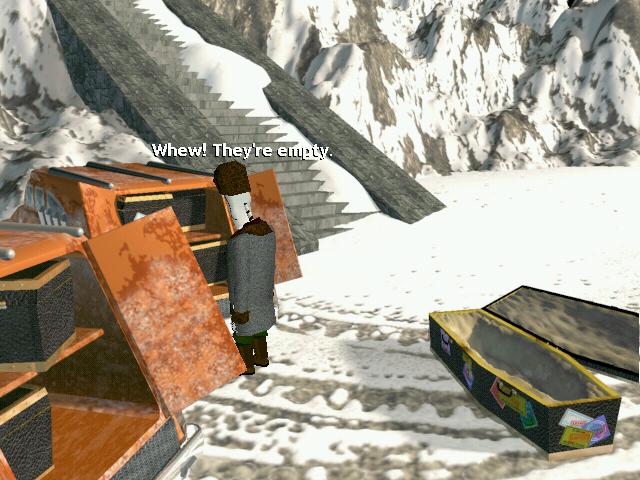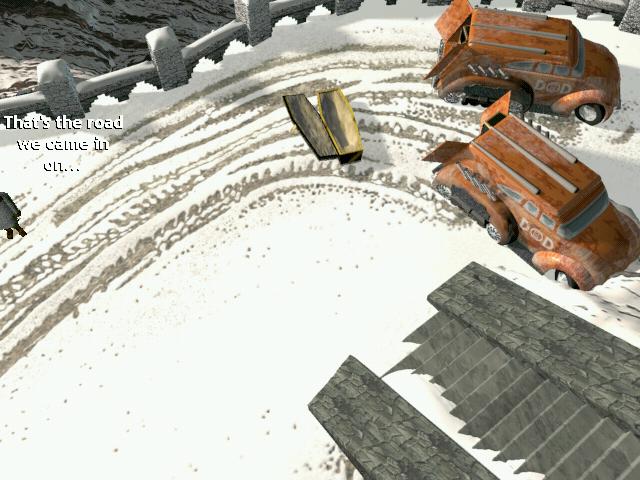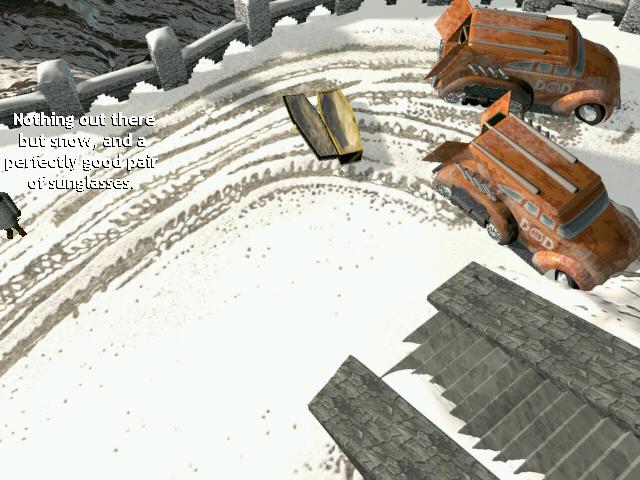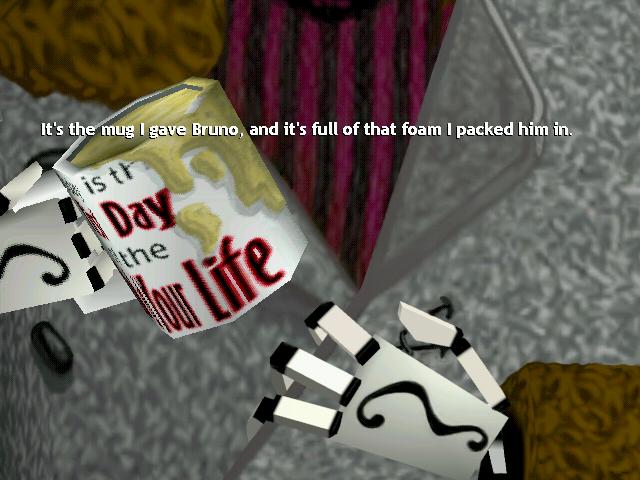 Video
And that brings Manny, Meche and a once again Healthy Glottis to Rubacava, how could they foil Domino's trap? How will they go back to the End of the World? Will they be able to recover the tickets?
Check the next update, if it is not tomorrow (later today, heh), it will be like the third of January cause I am leaving this country for a couple of days this sunday.
Good night!