Part 30
Eh, I think that besides the high amount of images, the fact that I do not update as often as other guys is also a factor. But yeah, there are waaaay too many images (it would be way worse if I did not switch from PNGs and GIFs to JPGs and videos), but this is almost done. Anyways, thank you for reading the thread, I've enjoyed making it (except for some puzzles in Year 3, and random crashes and bugs the game has from time to time). It took longer than I expected too.
Anyways,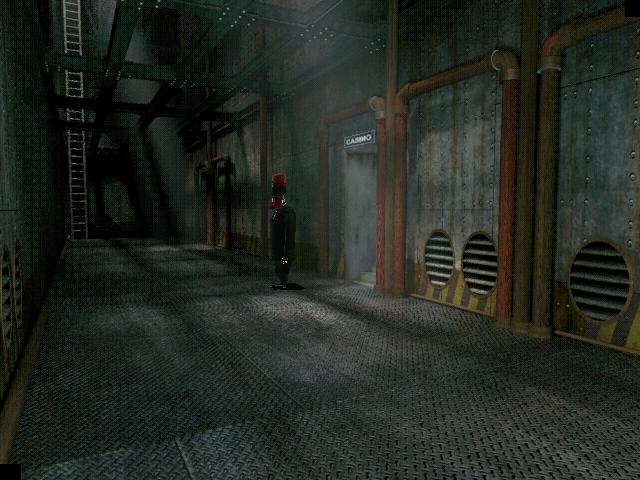 Back to the sewers again.
Going back to the LSA's base.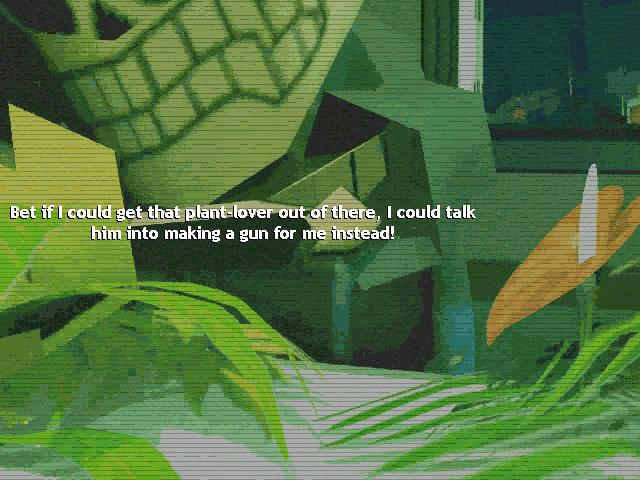 How can Manny convince him? Easy: He can't, but the florist is unstable. He can make use of that.
Fortunately, he has a threatening note by Hector that has NO NAME in it. And there's a pigeon nearby, remember what Salvador said about them, they locate anyone with just a picture.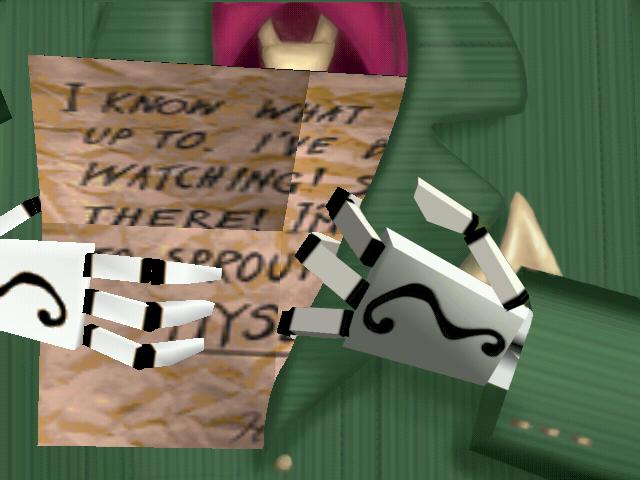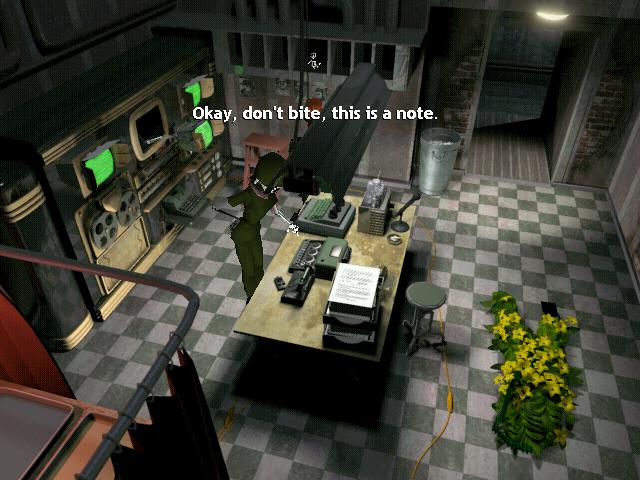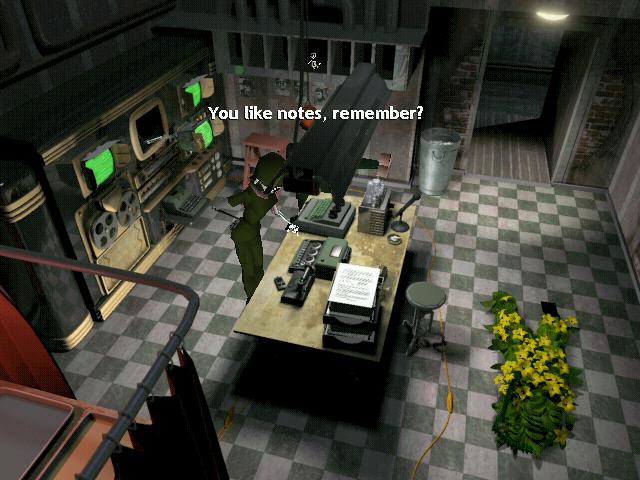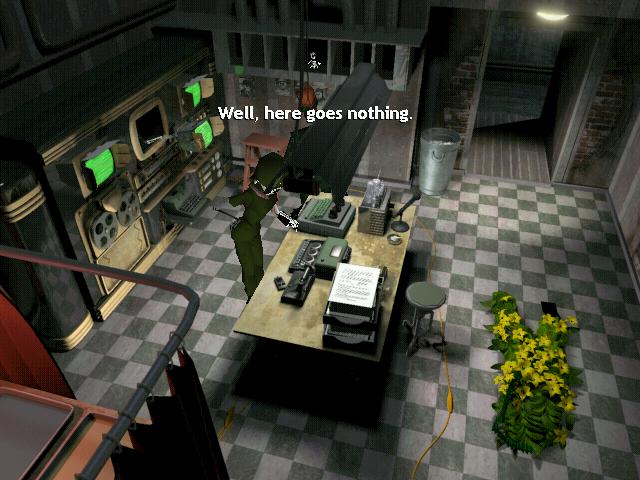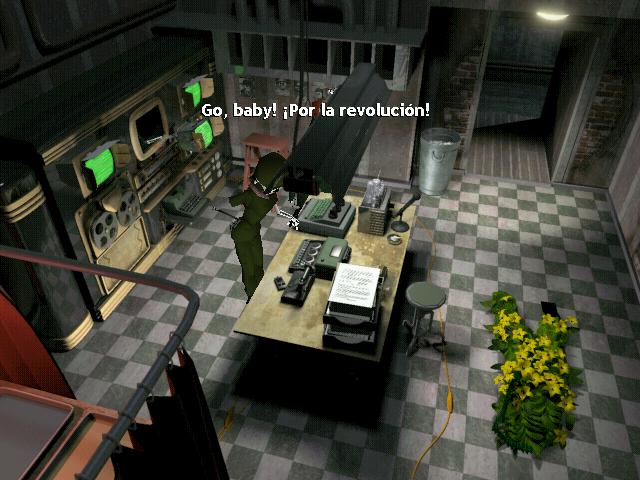 The results:
VIDEO!
Video
Next: Also Video!
Video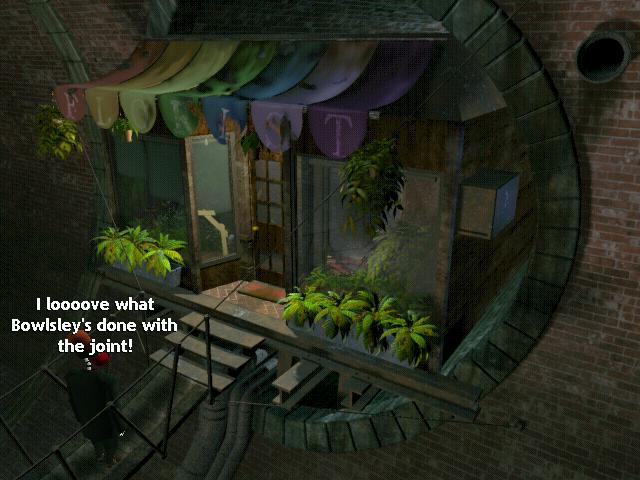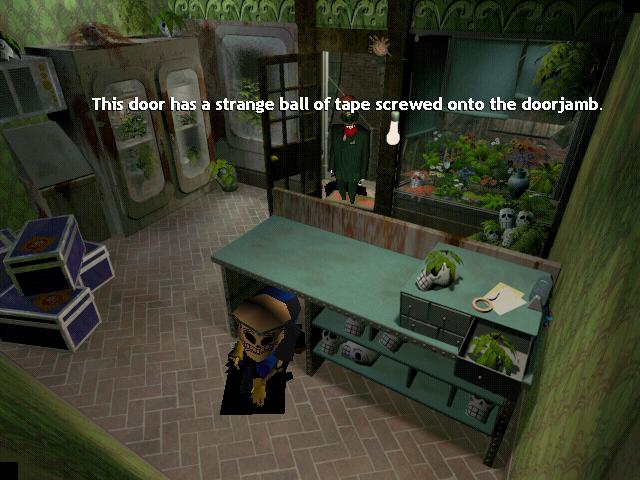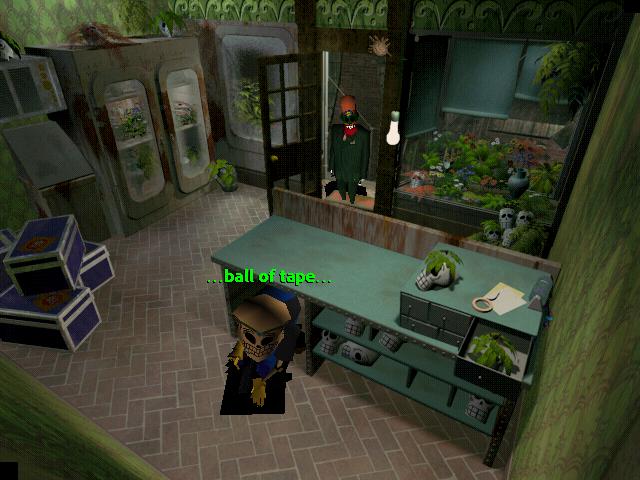 Notice: He kind of repeats whatever Manny says while Manny is saying it. Should've captured it on video, but eh, whatever.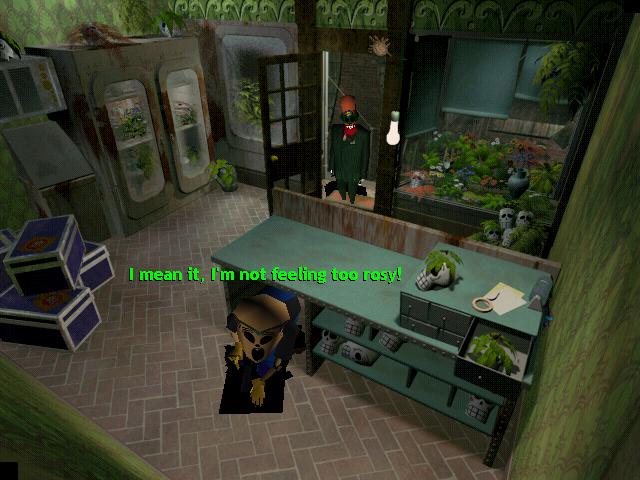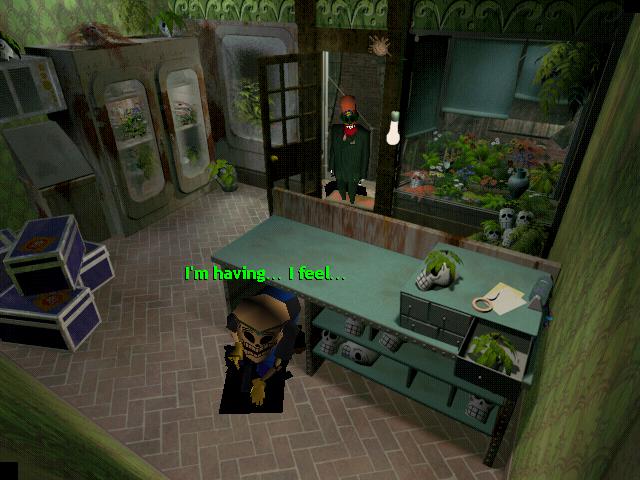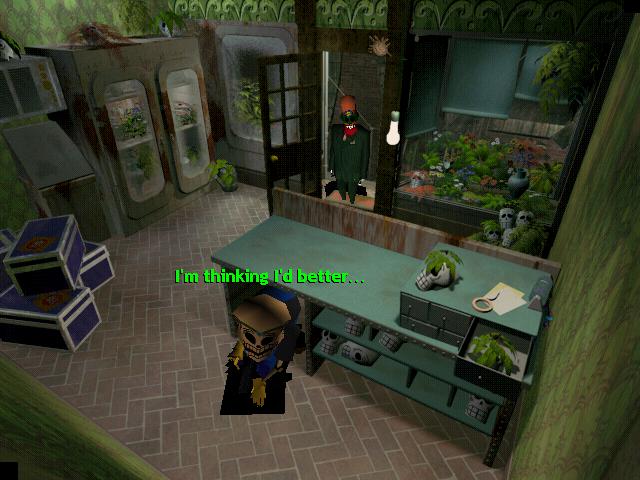 He is nuts.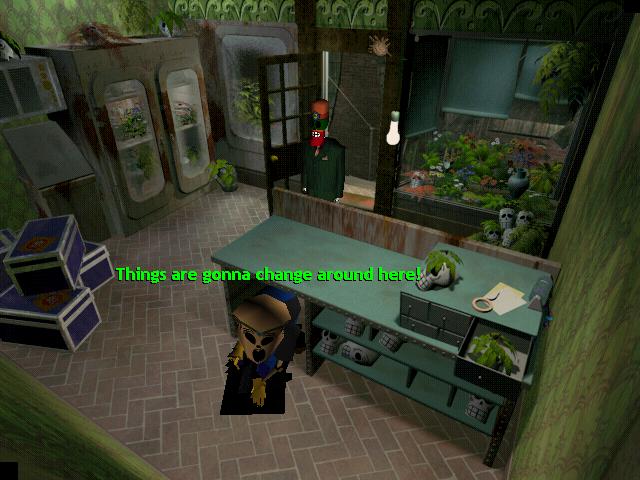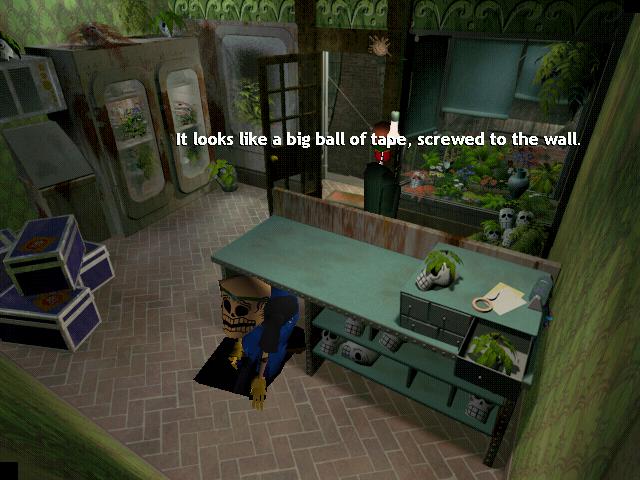 Not reachable by hand.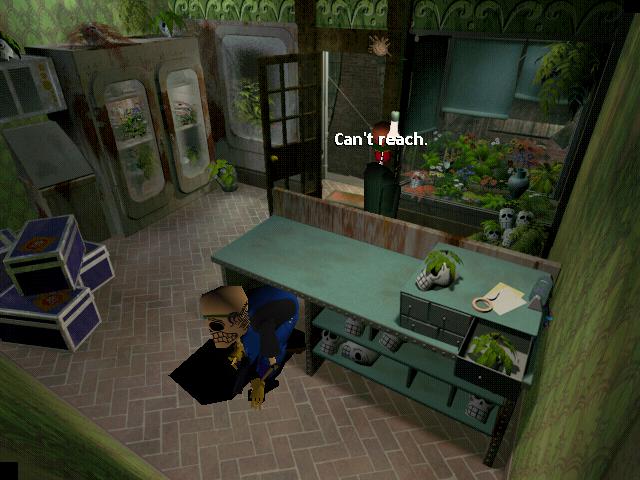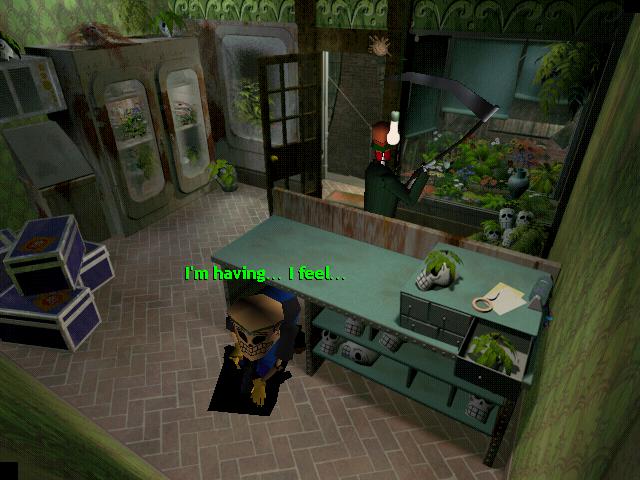 Reachable by scythe, though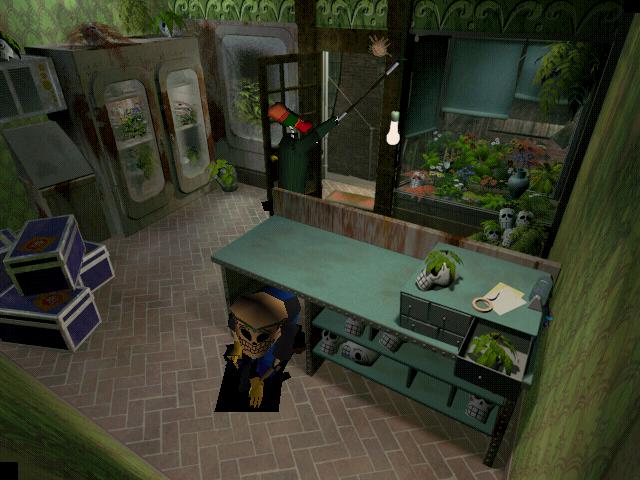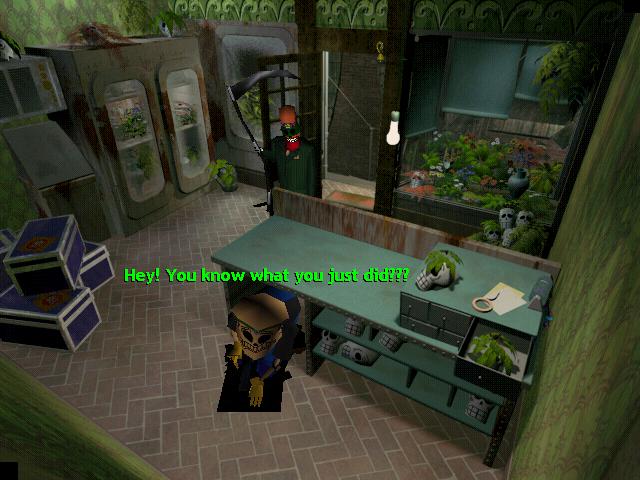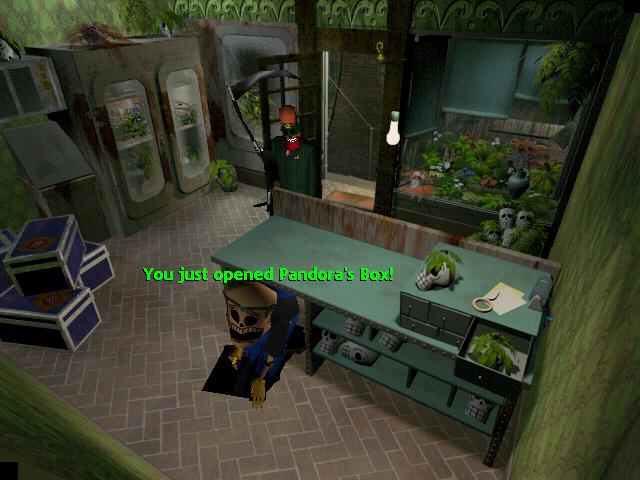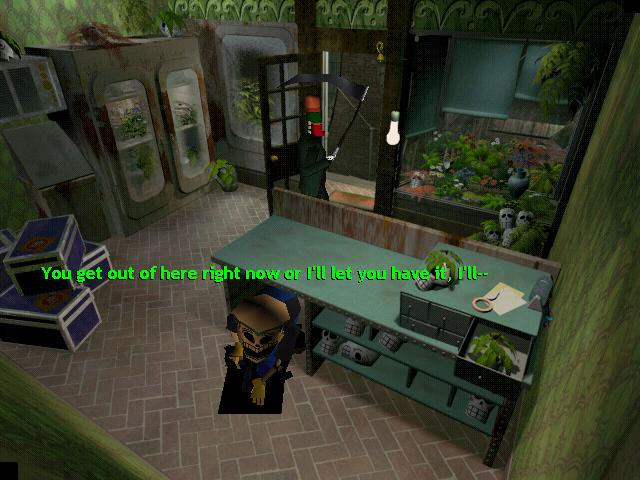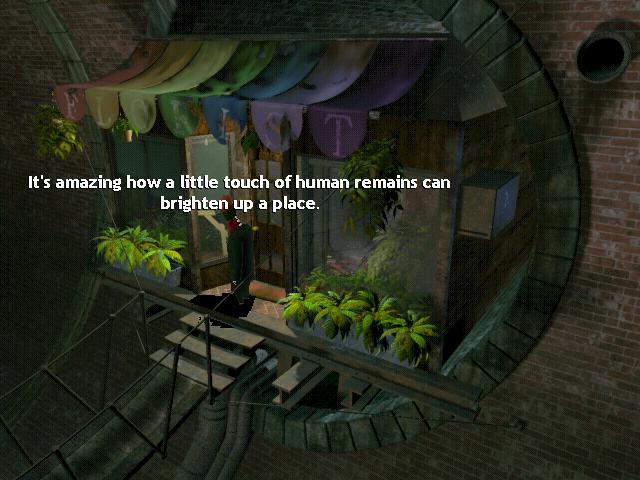 Hah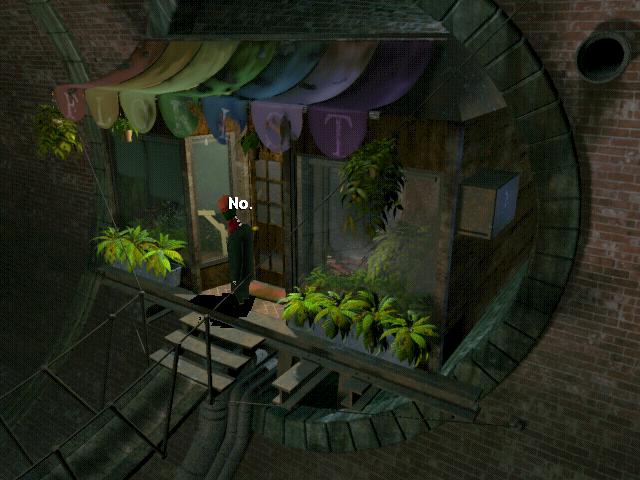 He won't pick up double dead persons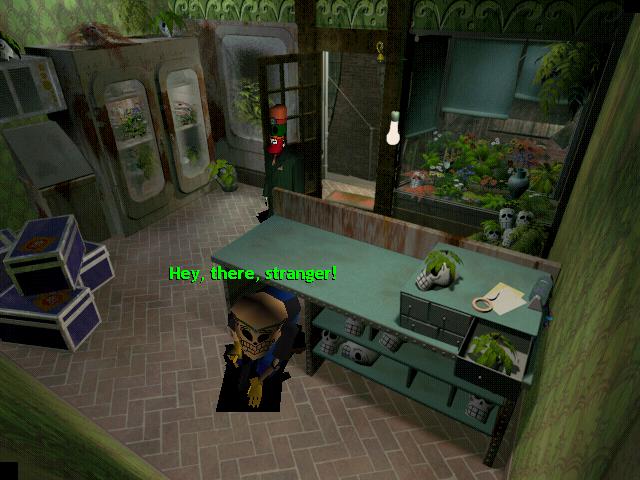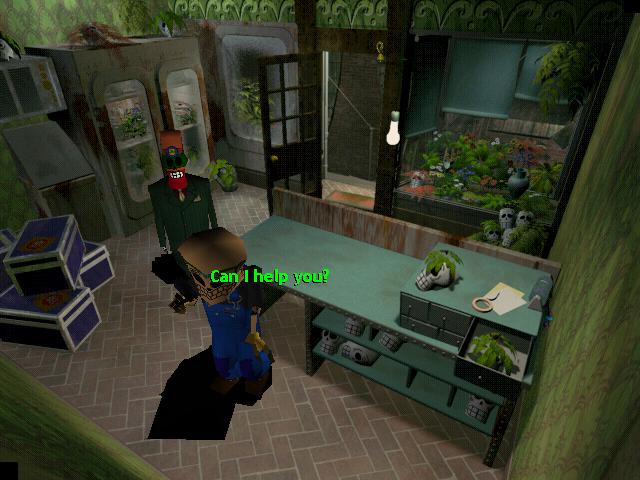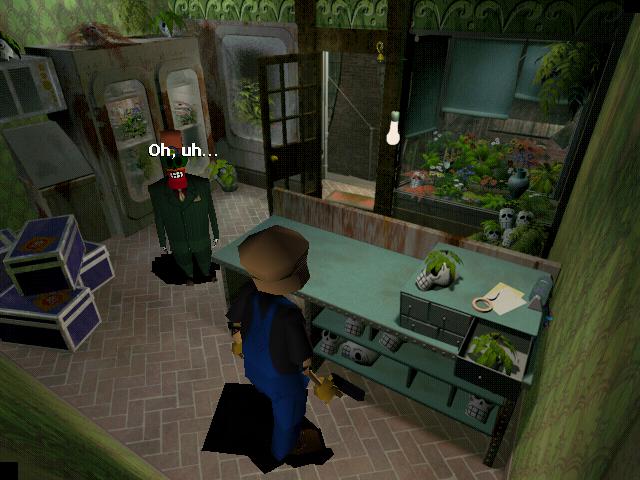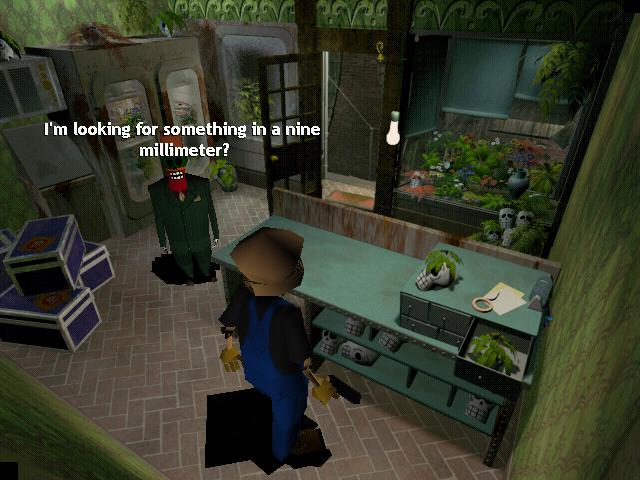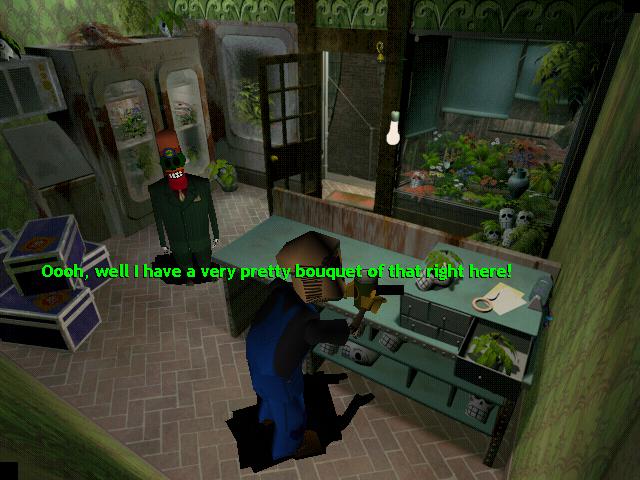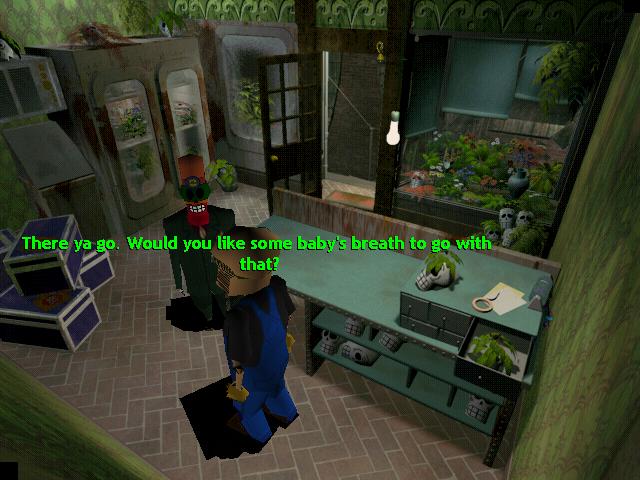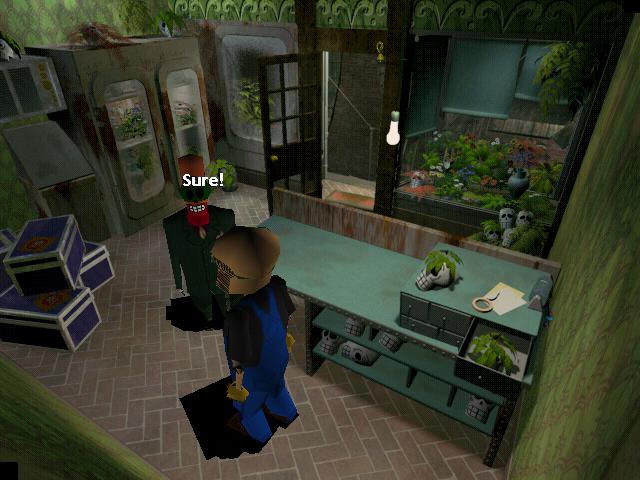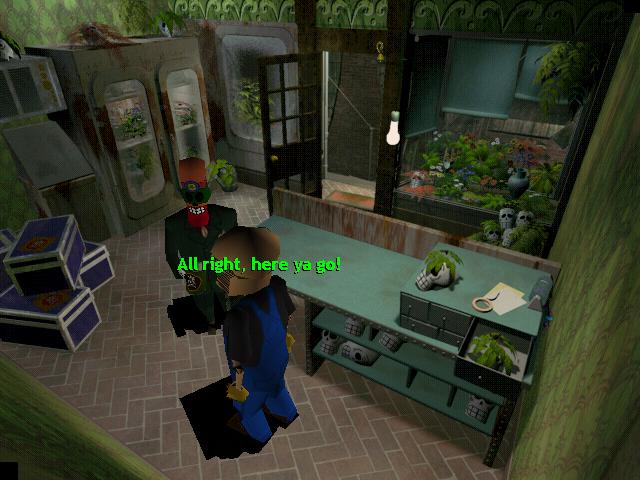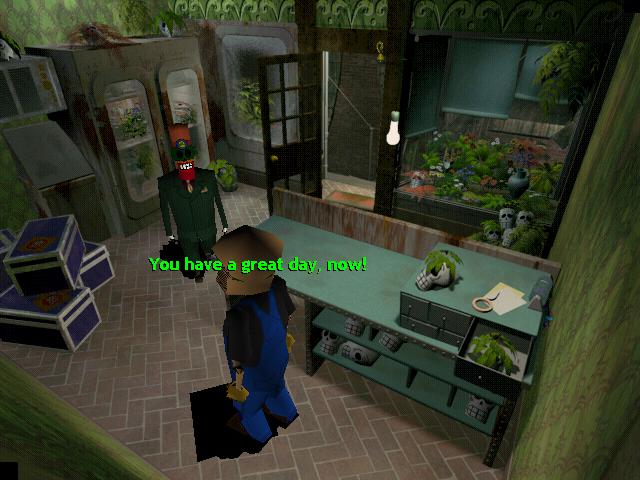 Crazy florist.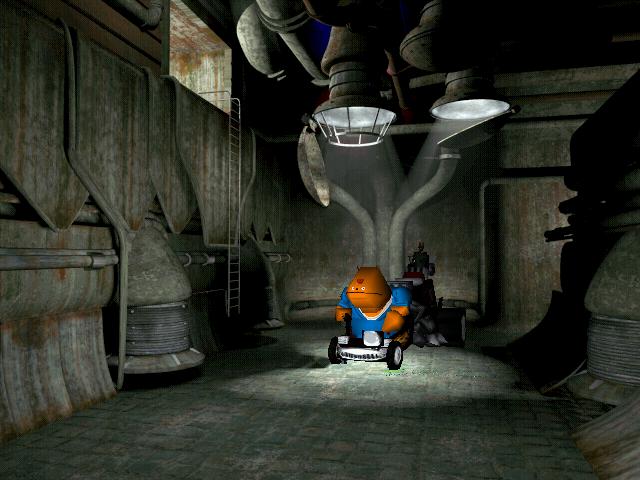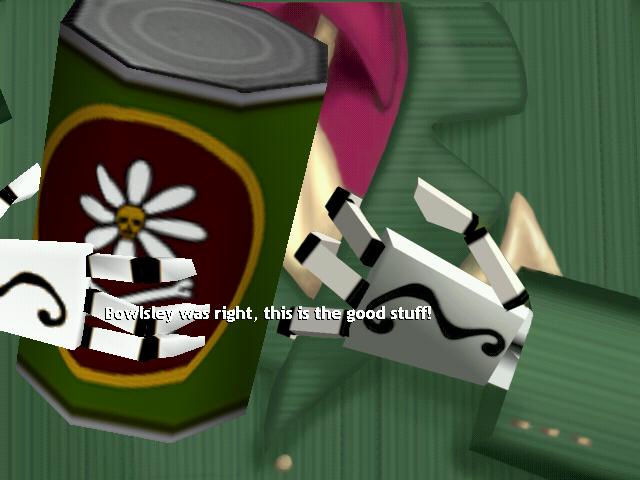 Ah, a can of sproutella. Enough to kill a LOT of dead people.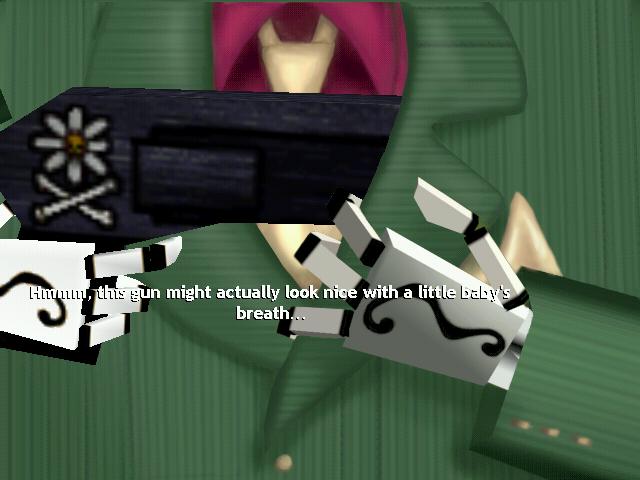 Cute gun.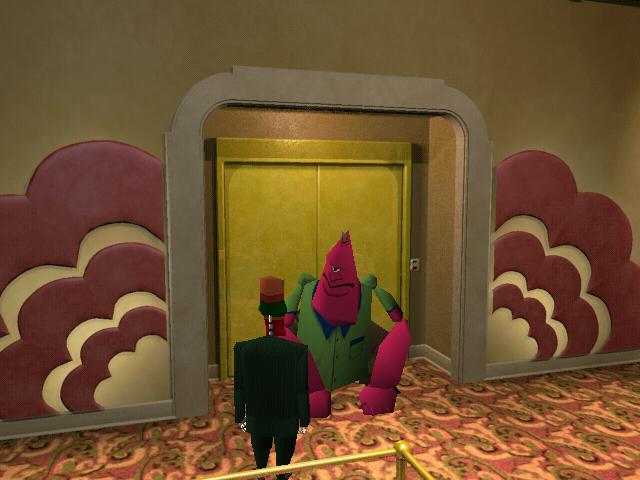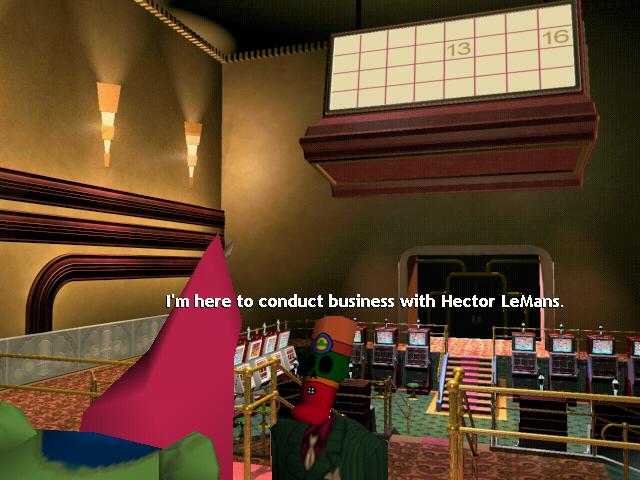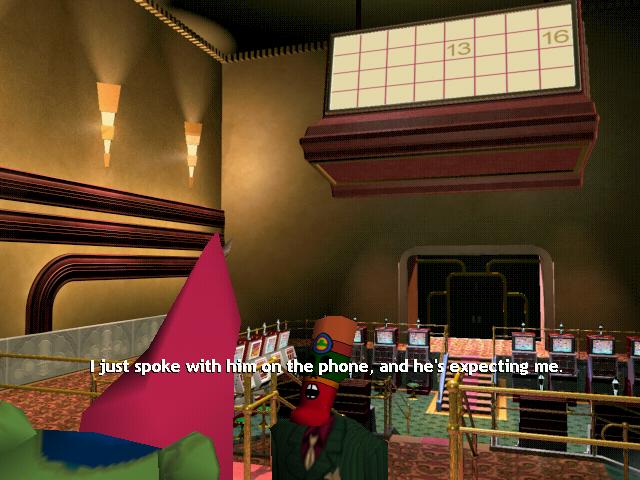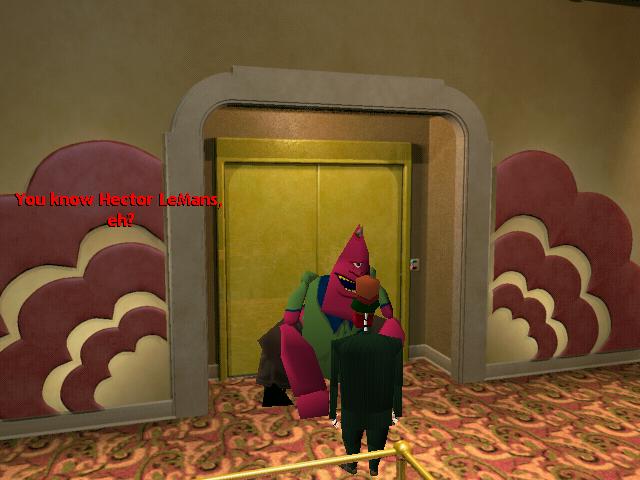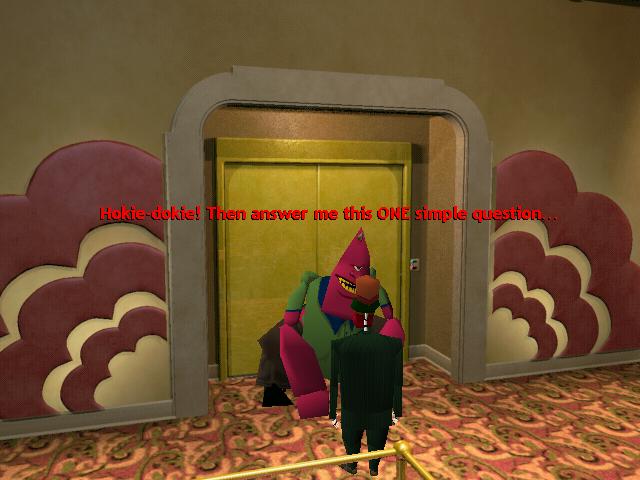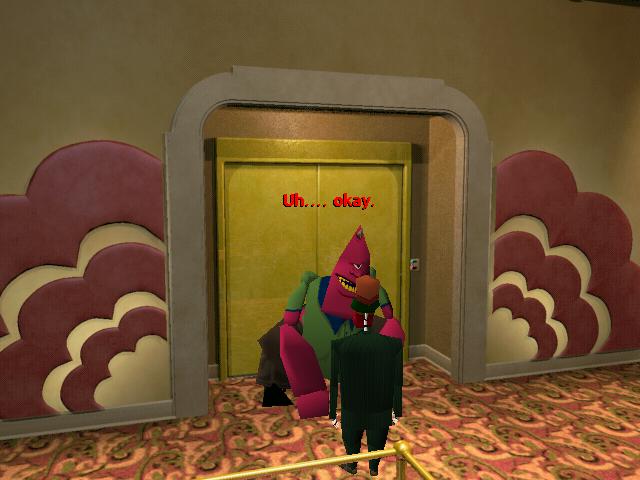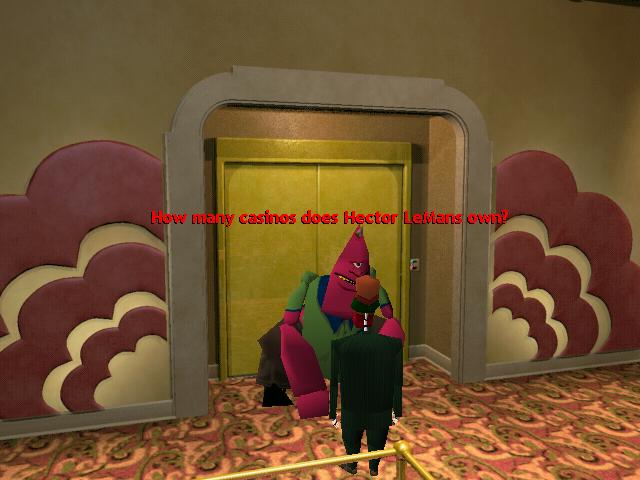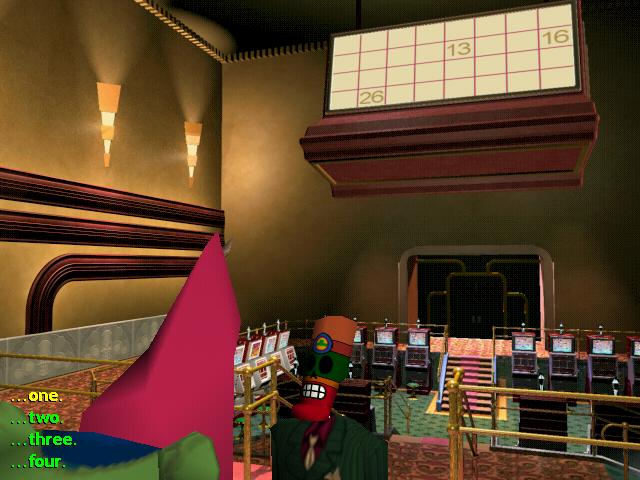 This puzzle is a bit annoying. He asks a random question, and the answer is the first number in that board, or something.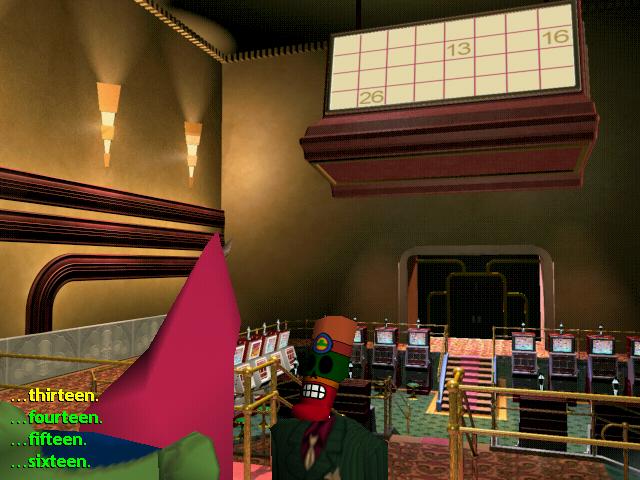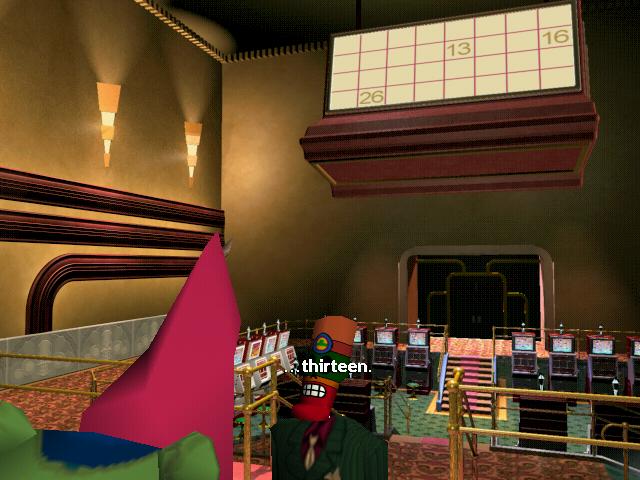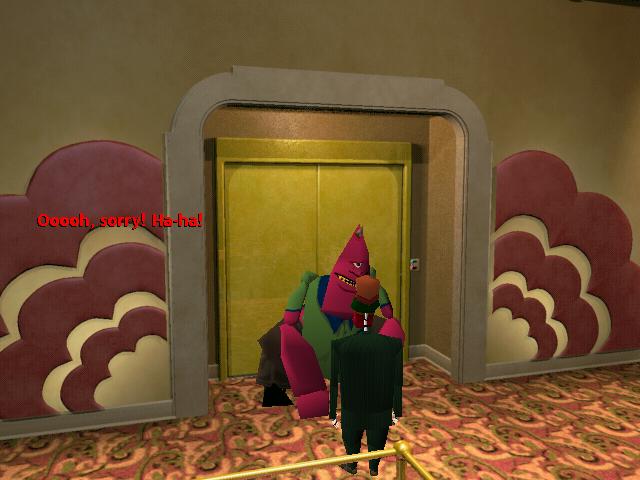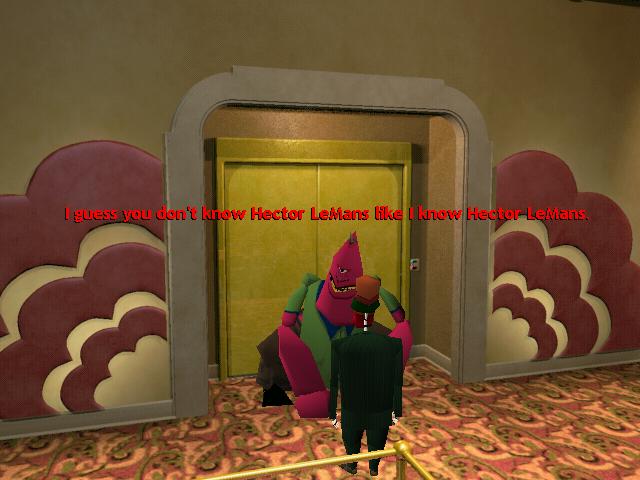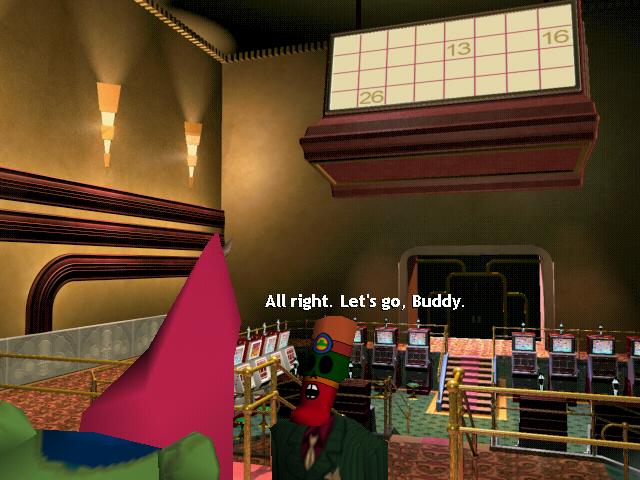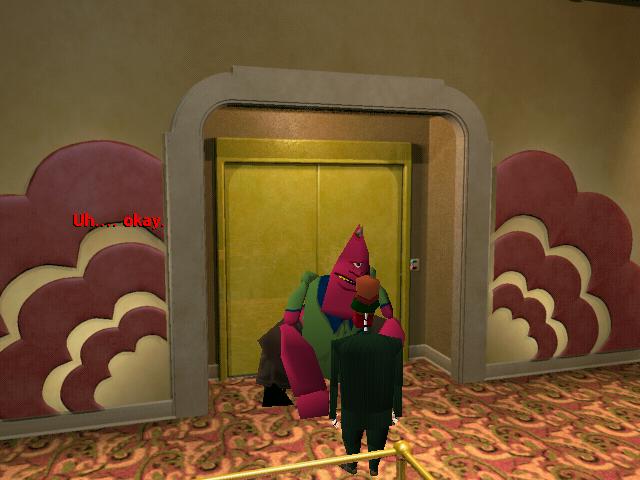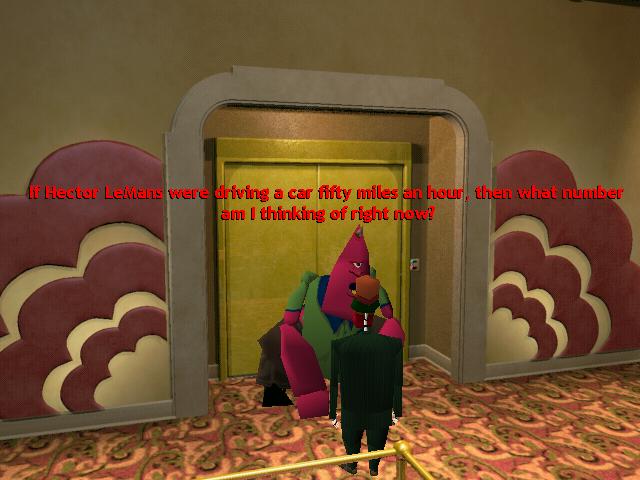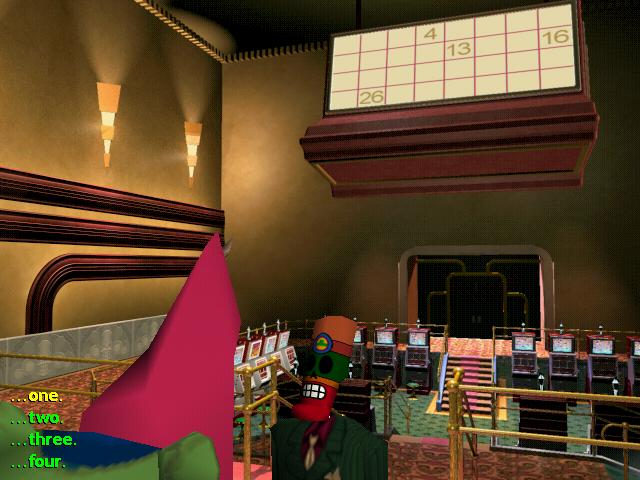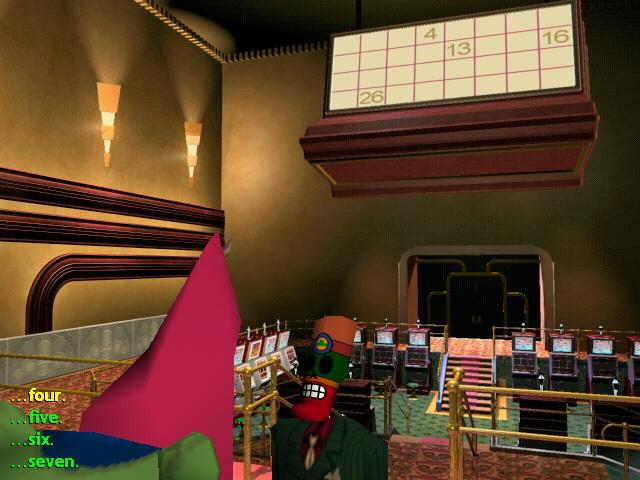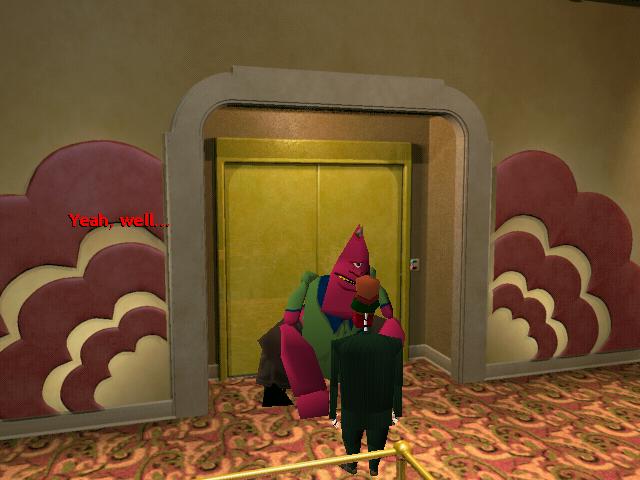 Bwaha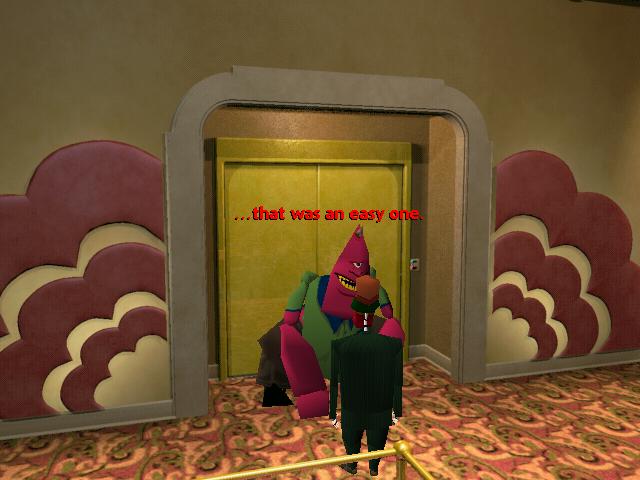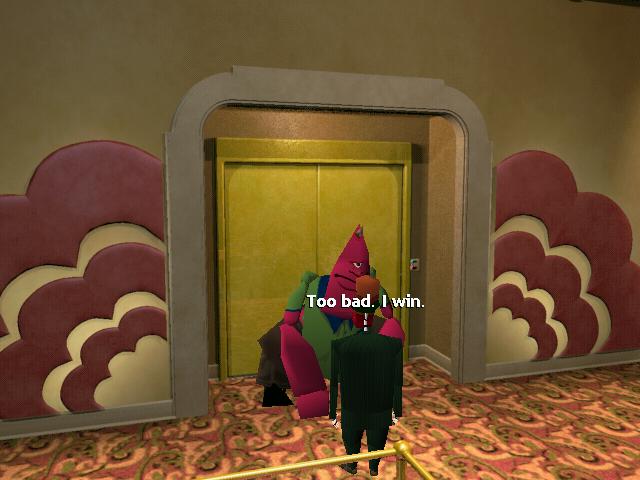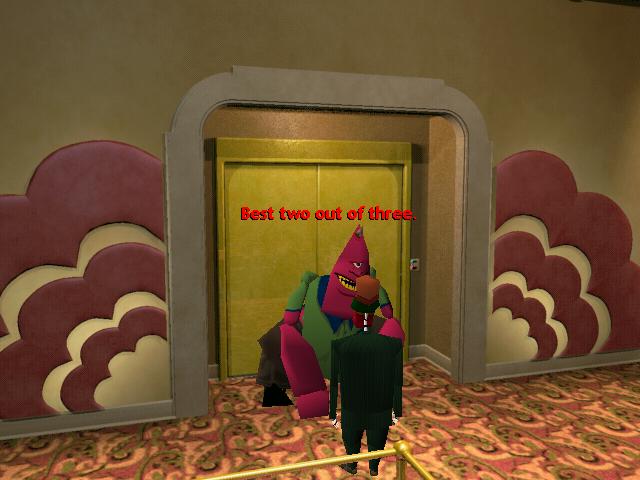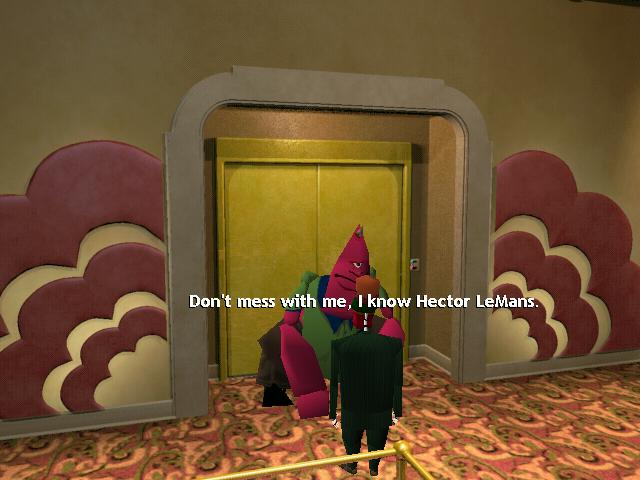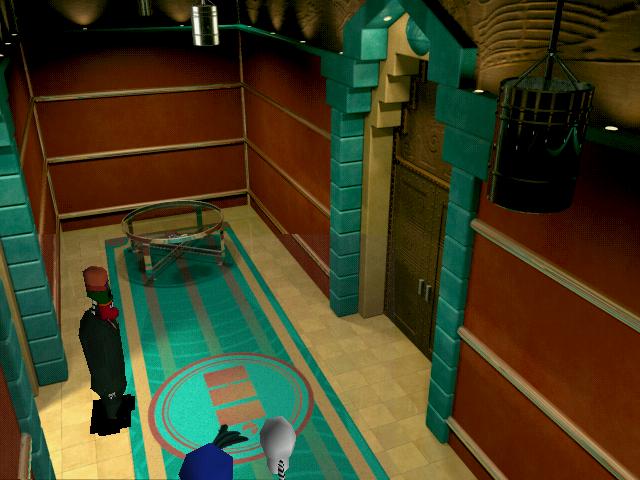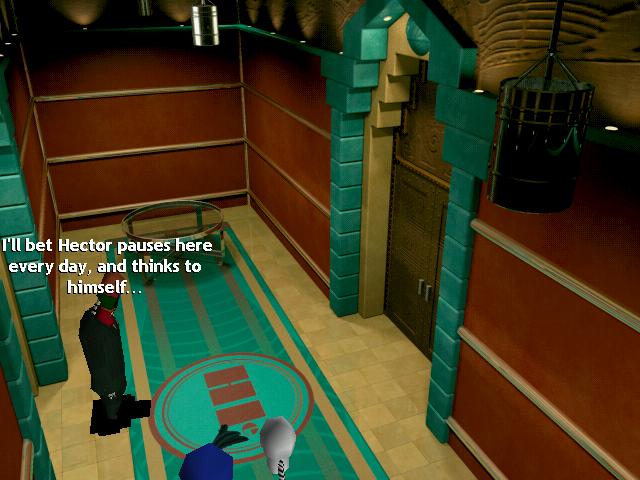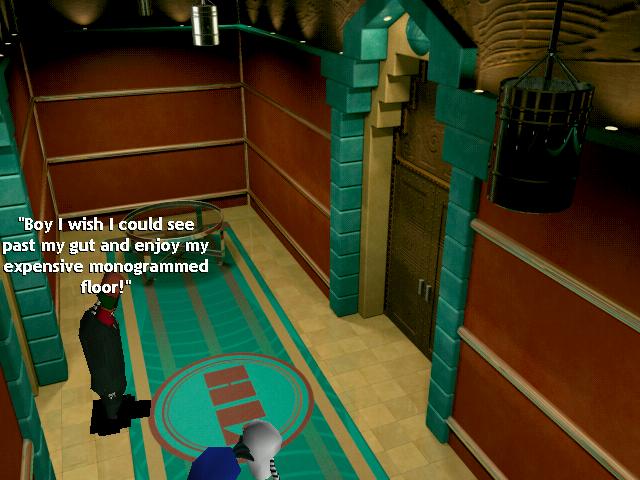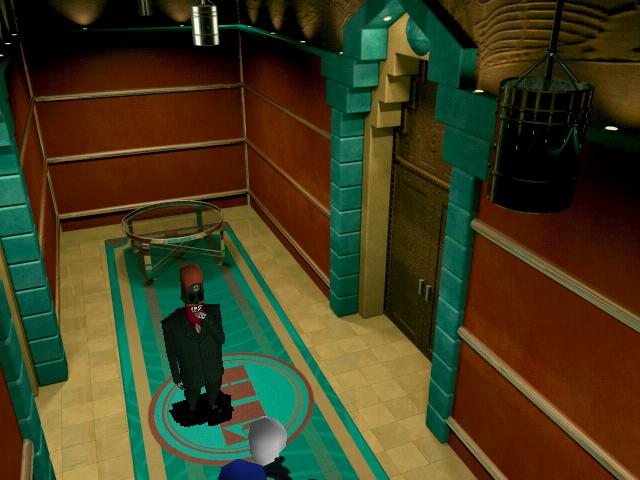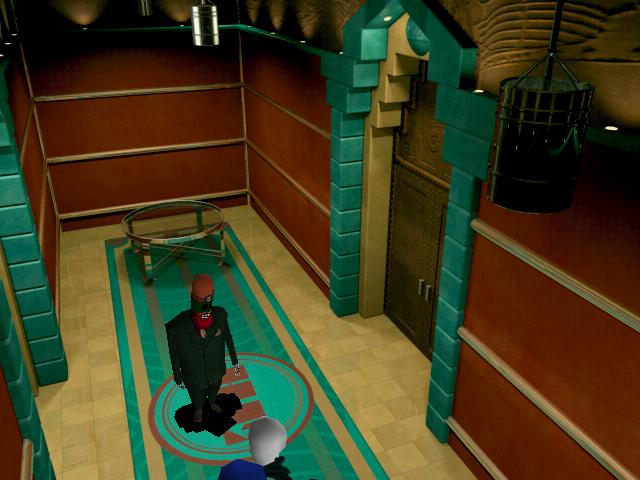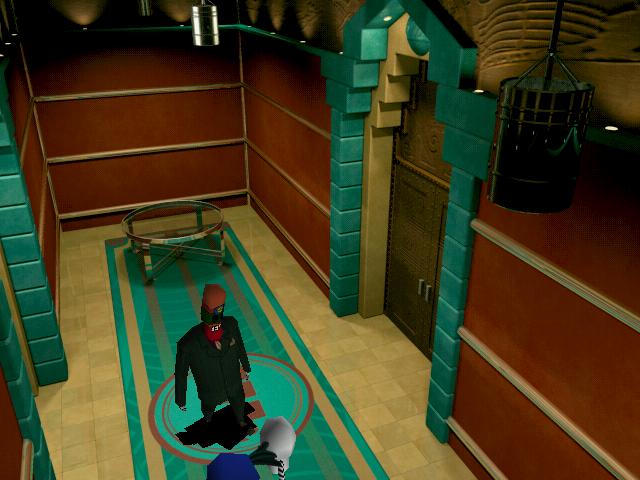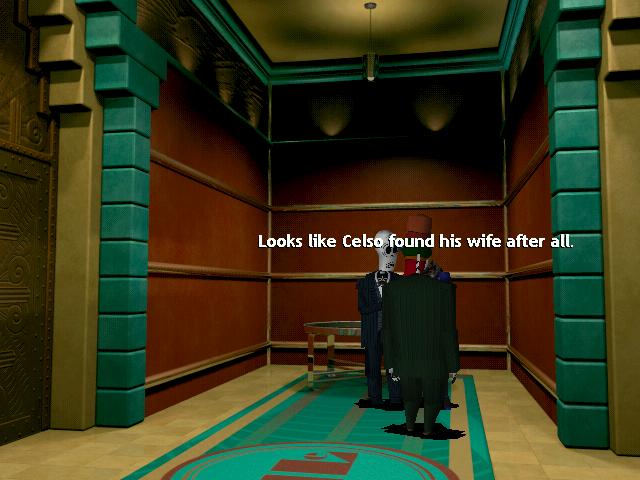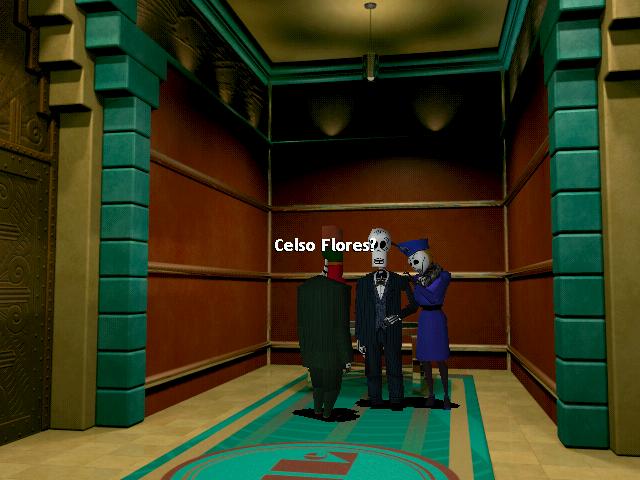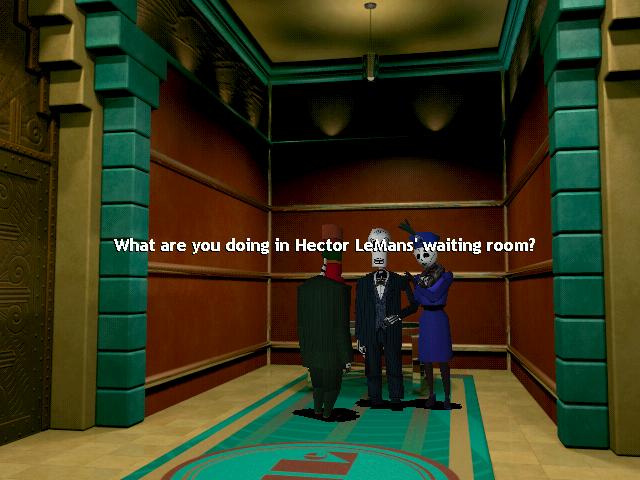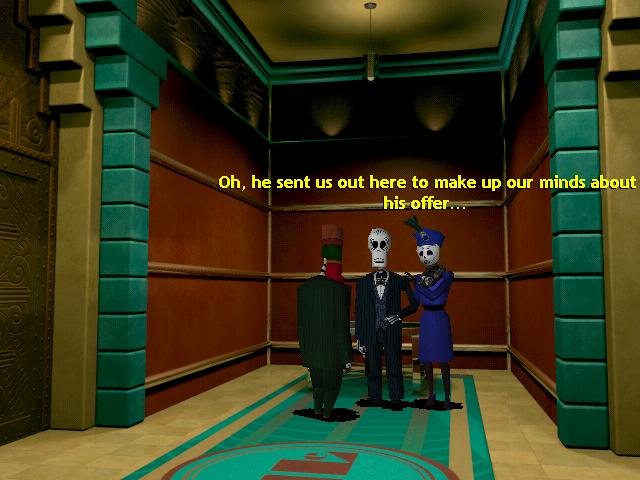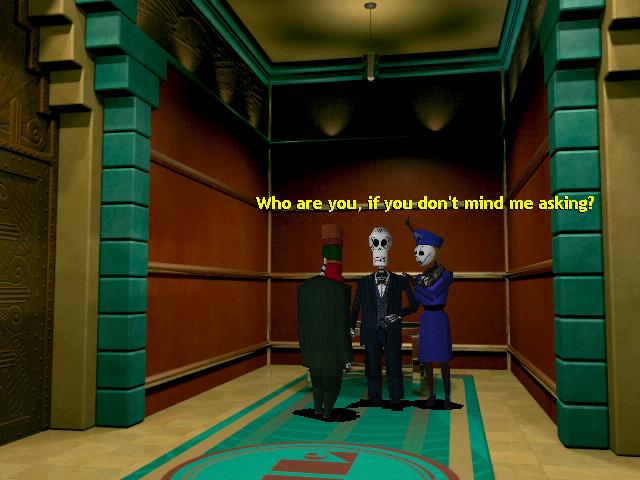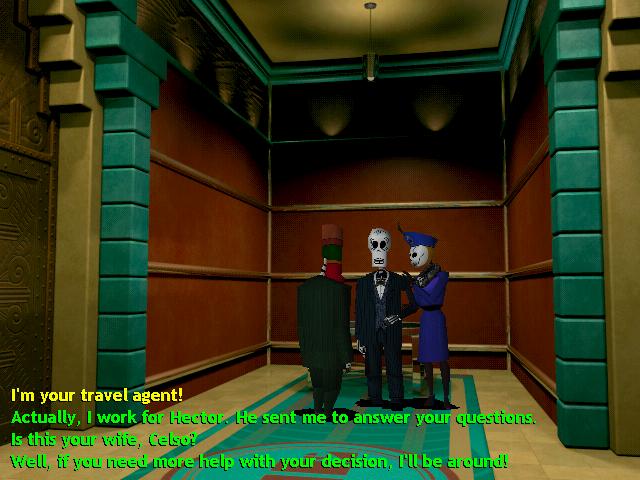 Manny
I'm your travel agent!
Celso
Oh, I have a travel agent already.
But he's miles away mopping floors in an automat, so I suppose the position is open...
Manny
Is this your wife, Celso?
Celso
Yes, we've just returned from a lovely cruise...
Well, it became lovely once I caught up with you, my little tamale.
Manny
Actually, I work for Hector. He sent me to answer your questions.
Celso
Eh--I'll handle this my sweet one.
What can you tell me about these "Double-N" tickets?
This price seems much more than "double..."
Manny
It's a scam. The tickets are counterfeit. Take your money and run.
Celso
Ho ho ho!
Don't try any of that tricky "reverse psychology" on me, my friend!
Manny
Well, they COST a mint, because they SAVE you a mint.
Celso
Well I don't HAVE a mint, so what do I care?
Manny
The real question is, don't you feel that you're worth it?
Celso
I know WE'RE worth it, but are the TICKETS worth it?
Manny
What exactly are you saving your money for? A rainy day?
'Cuz let me tell you--You're dead.
Every day is rainy from now on.
Celso
Yes, but that's no reason not to be careful with your money!
Manny
Well, enough about you guys, let me tell you about my problems.
Celso
Actually we have a lot of talking we need to do so...
Manny
This makeup breathes about as much as vulcanized rubber!
Celso
Yes, but it brings out your strong jaw.
Manny
I can't raise my arms in this suit!
Celso
Well, let's just hope no one pulls a gun on you tonight, huh?
Manny
I just got back from the worst vacation I've ever had!
Celso
Actually, I just got back from quite an adventure myself, so...
Manny
Well, I'm sure you've seen flying spiders and flaming beavers, but trust me, it gets worse!
You see, I've been to the edge of the world and back...
...
Celso
I had no idea traveling the Land of the Dead was so fraught with peril!
Manny
Now how much would you pay, just to skip the whole thing?
Celso
Darling, come.
Let us blow our nest egg, together.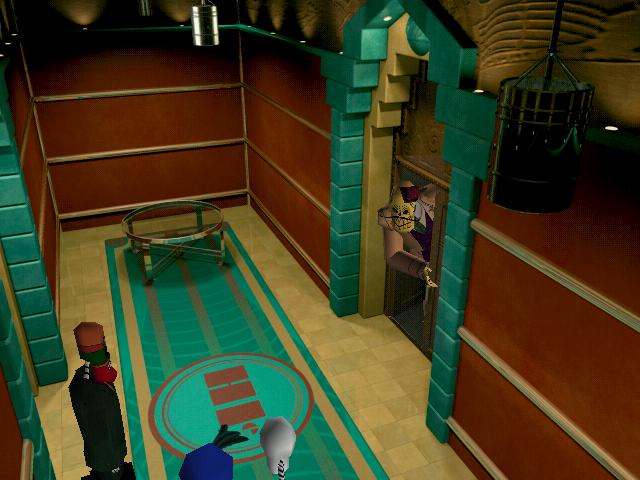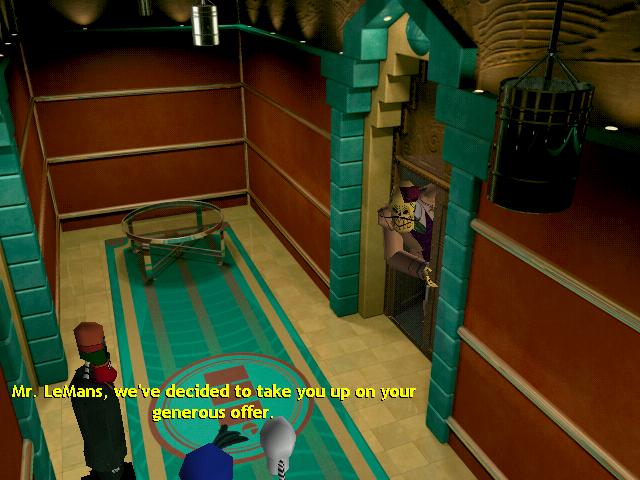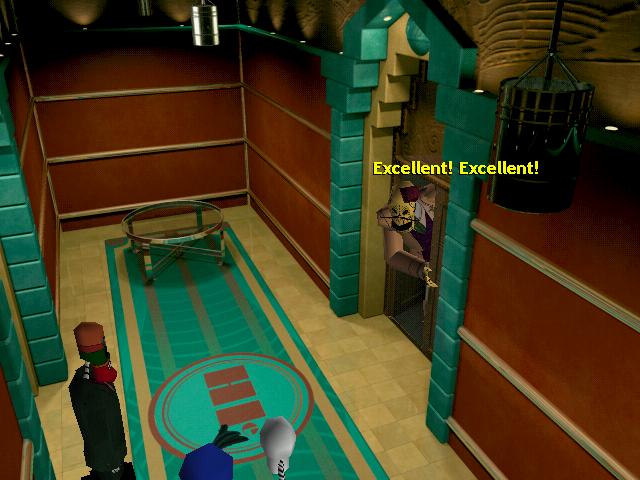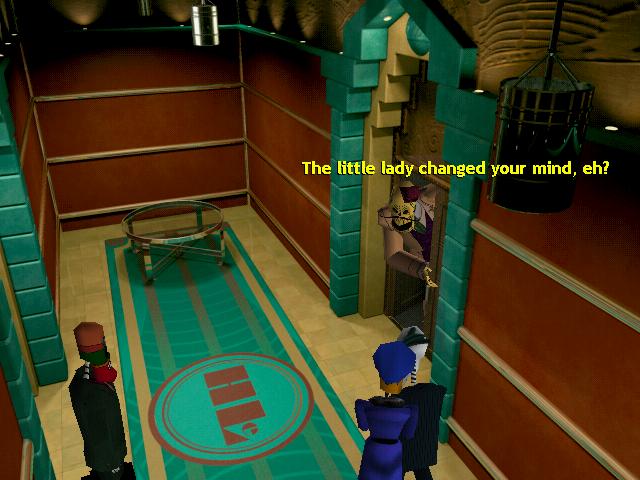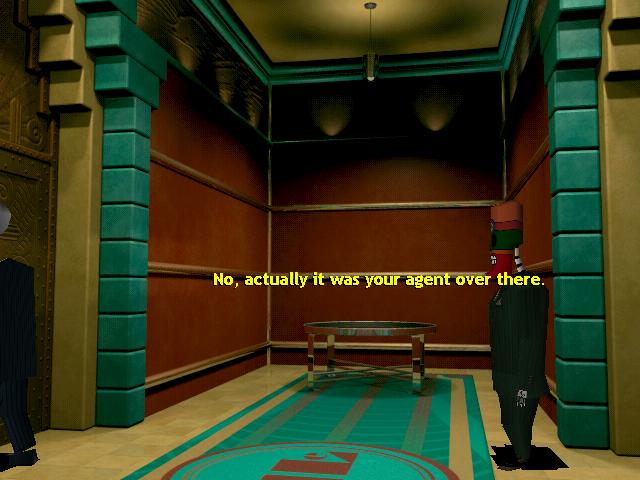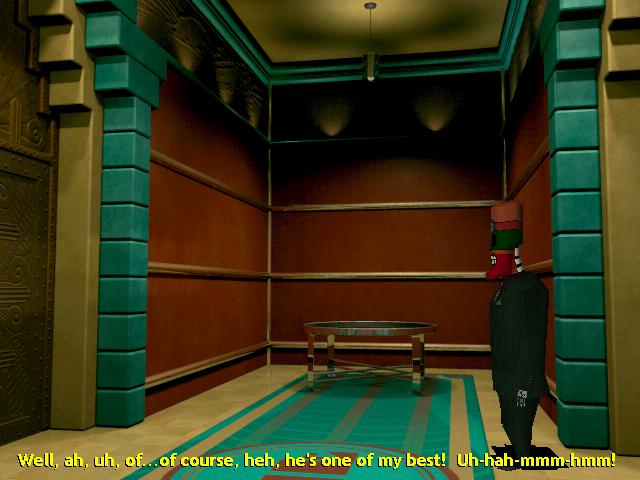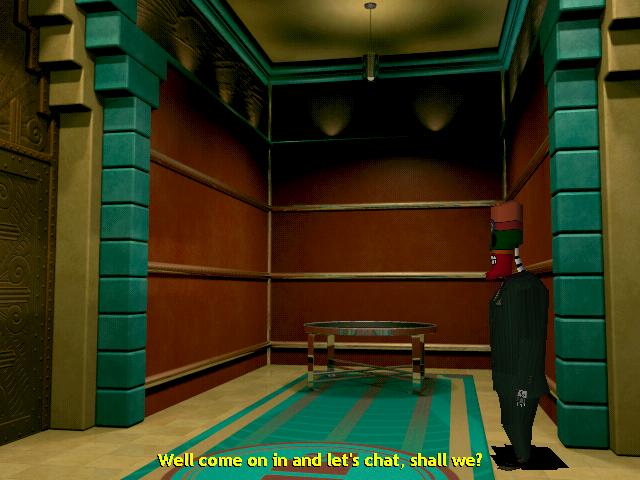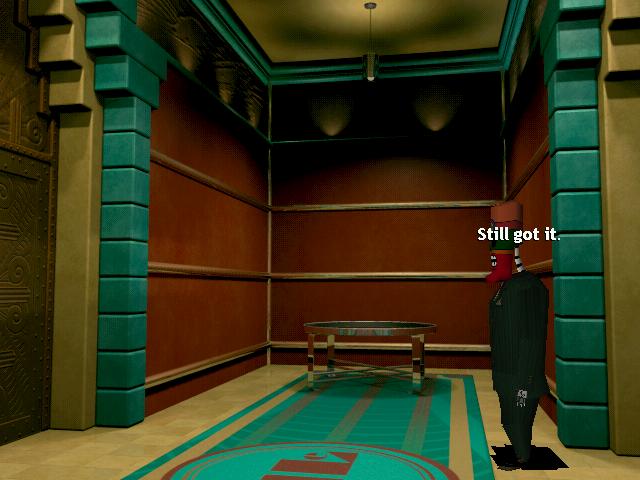 And lastly: VIDEO:
Video
Next update: THE END. This is the last stretch. Almost done with the game.
And more discussion would be pretty damn nice. Will try to do the last update today. Favorite quote: Without a doubt "We'll soar like eagles... Like eagles... On... POGO STICKS!"