Part 20: , Part 2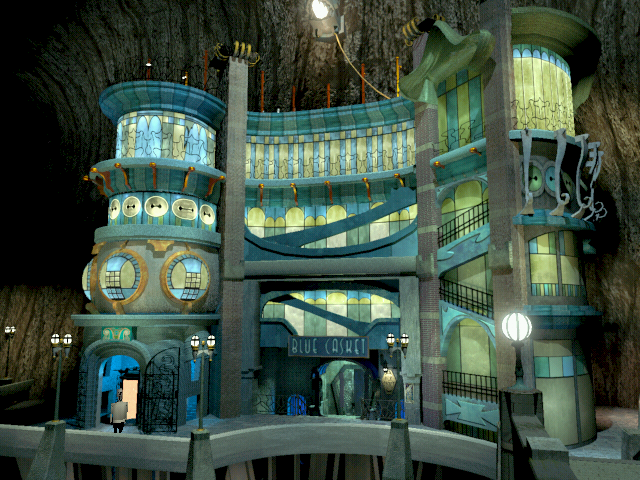 Out of the tattoo parlor, at last. Going to use that elevator.
FMV! Minor and unimportant, but FMV!
Video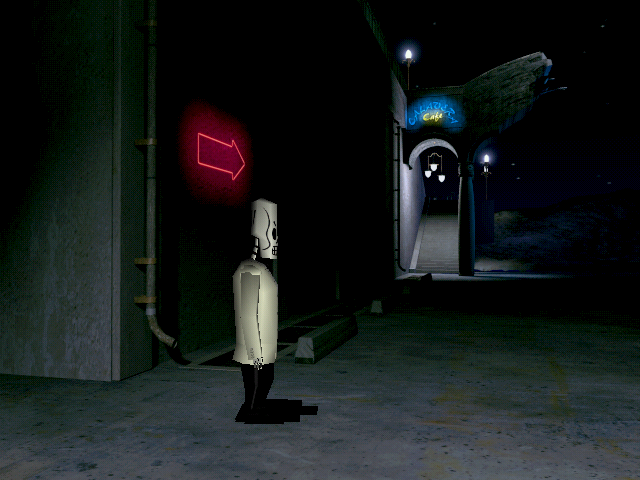 Recognize the place?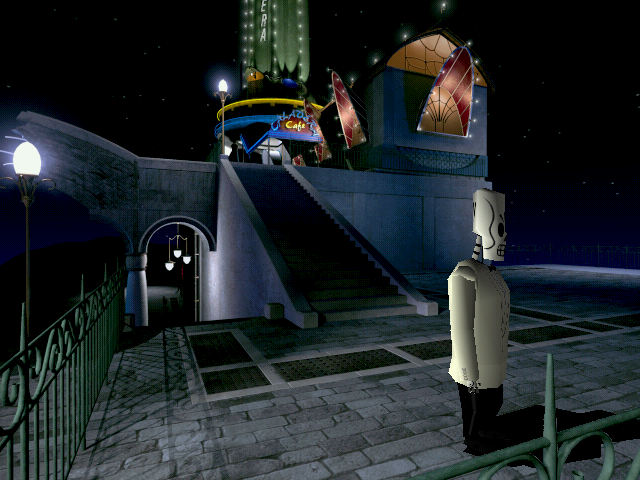 Looks better than the old cafe, in my opinion.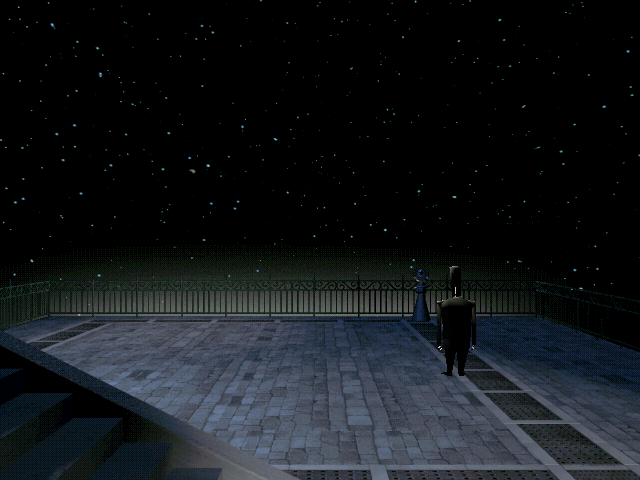 Have not seen this area since the raven FMV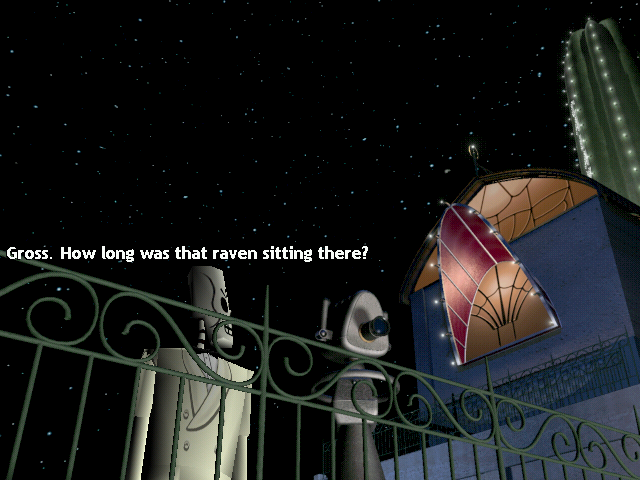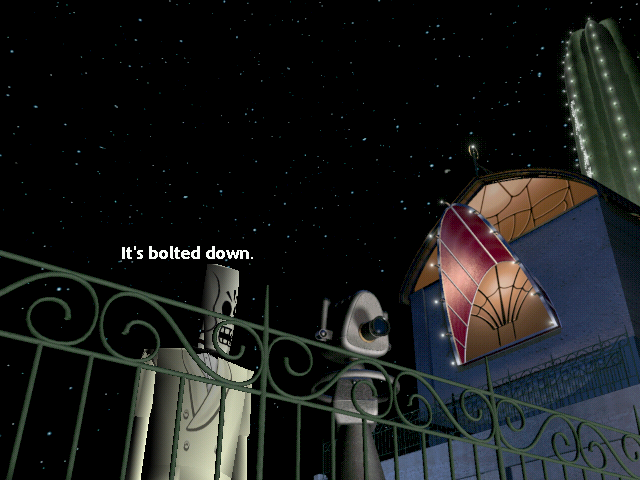 Yes, I am enjoying the use of the "pick up" key, it is amusing.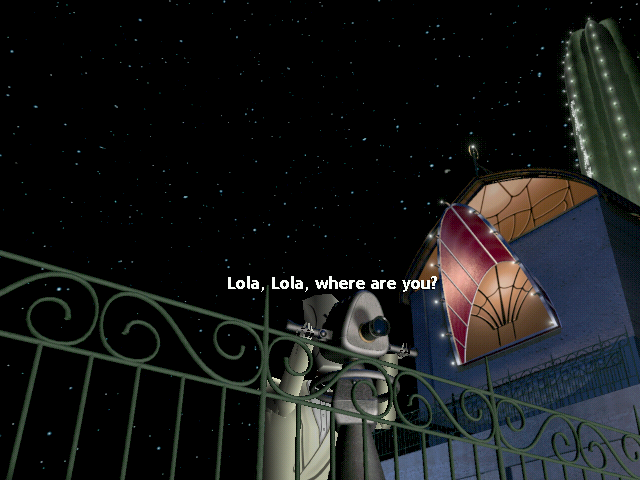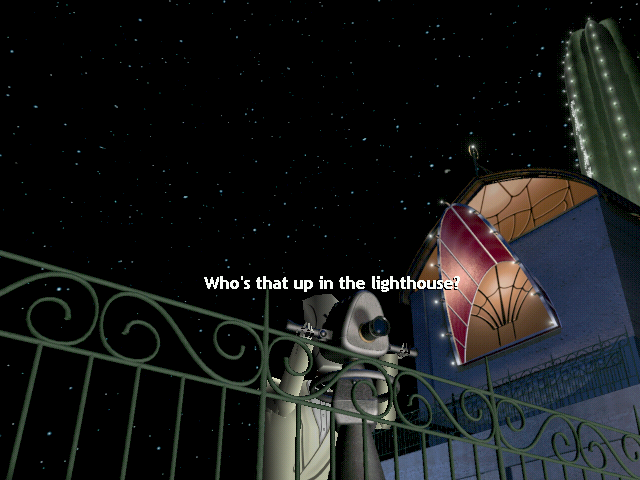 You've already mentioned it. *hint hint*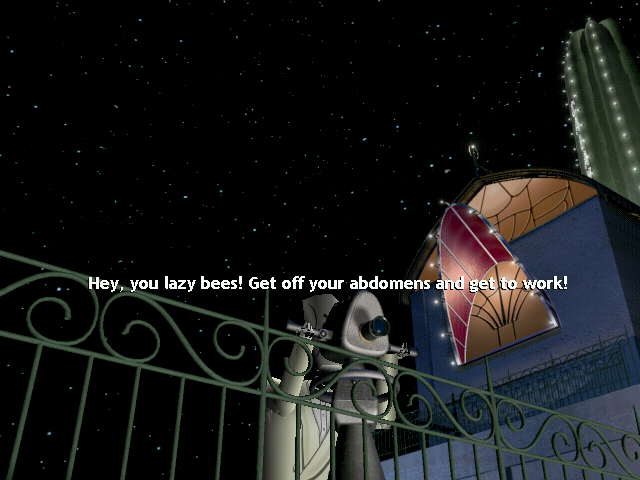 What, after you incite them to revolt?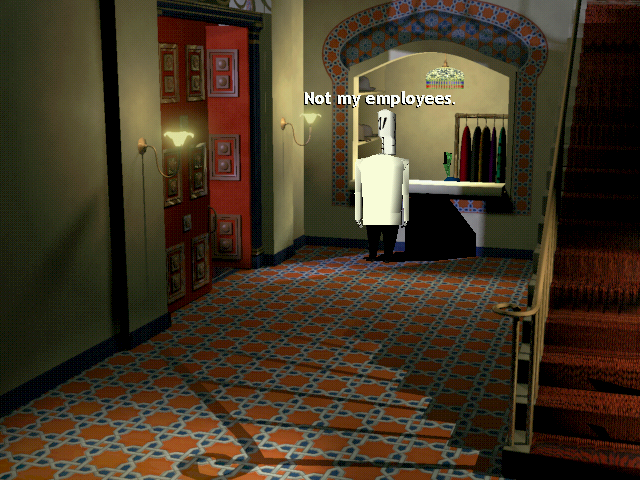 Aww.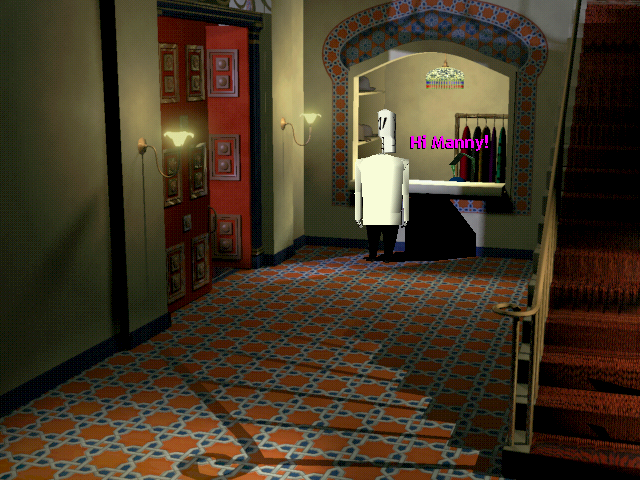 Lupe
I have a note for you from Lola!
Manny
Lola?
Lupe
Yes! Now, where is it?
Where, where, where, where?
Oh!
Here!
No.
Wait.
Dang.
I have a whole new system for messages...
Just let me...
Here!
No, no, wait.
Ahhh!
Be quiet!
HERE IT IS!
Wait a second... it's empty.
There was something inside, it felt like a key.
Manny
A key?
Lupe
Yesss! But did somebody come back here and snake the key while I was sorting the coats?
Who would do that?
They messed up my WHOLE SYSTEM!!!
She is enthusiastic. A key? Hm. Interesting.
Another chat with Glottis is required.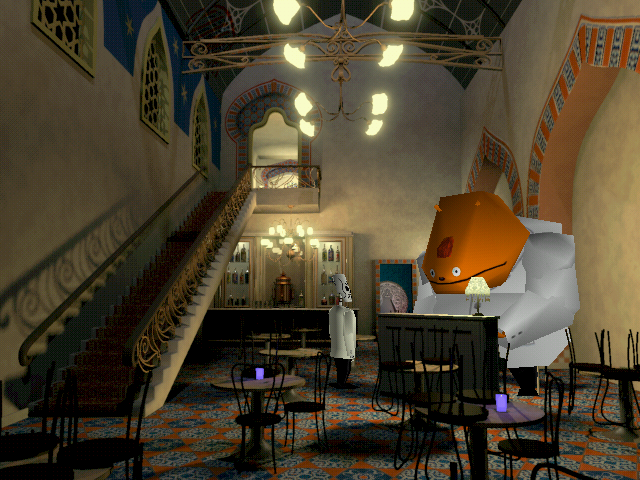 Manny
I just had a run-in with Domino and Meche. We're leaving town.
Glottis
Wha? Wha? How?
Manny
Domino's got Meche.
We're going after them tonight.
Glottis
What should I do?
Manny
Just sit here until I get a boat.
Glottis
Sit here.
Check!
Okay.
Manny
Sounds good.
Glottis
I know it!
And another one with Chowchilla Charlie. We need to get that union card.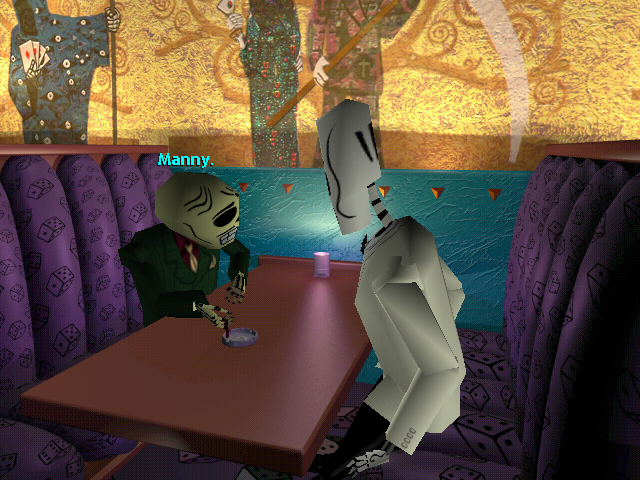 Manny
Can you make reasonable union cards?
Charlie
Manny?
Are you going to start moonlighting, or are you just looking to hang out with the sailors?
Manny
Can you do it or not?
Charlie
Hmmm...
I have a deal for you.
If you can retrieve my money from Maximino, I can make you PRESIDENT of that crooked union.
Manny
I don't need to be president, and why does Max have your money?
Charlie
I put a whole suitcase of it up for collateral on a rather large wager last month.
The race was fixed, Manny--they stole my money like common thieves.
Here, take this V.I.P. pass and use it to get into the High Roller's Lounge--
...they won't let me in there anymore...
There should be a safe, somewhere in the wine cellar, and my suitcase should be in it.
Manny
And you can get me a card tonight?
Charlie
If you make it back, Manny, the card will be on the table.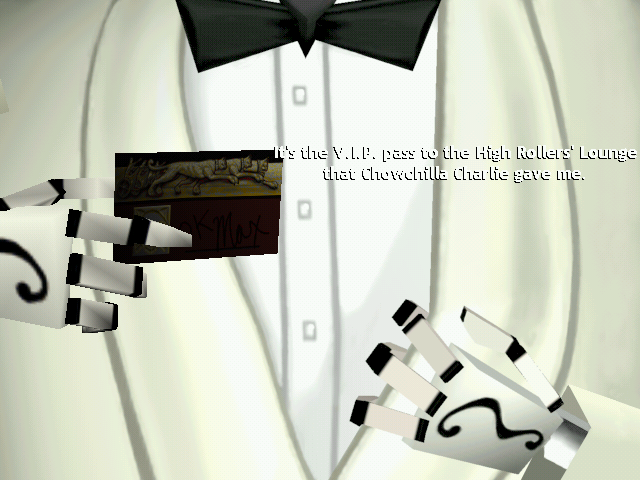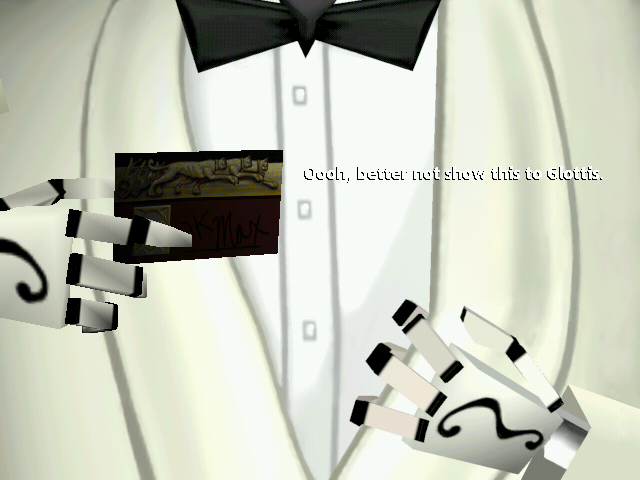 Why not?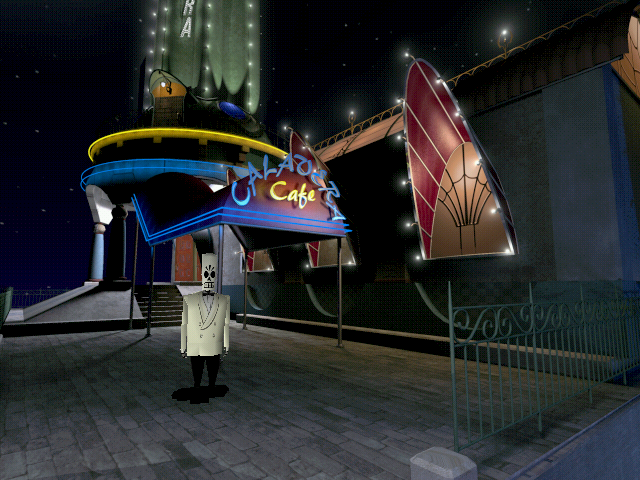 Out of the cafe again.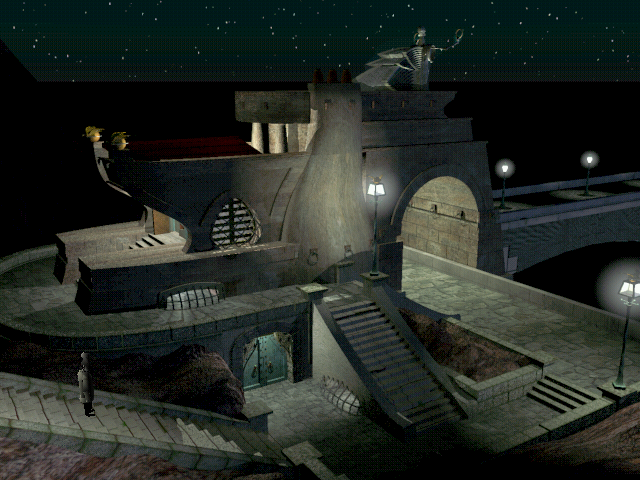 Back here again.
Meet Rubacava's coroner: Membrillo. I think that his voice is awesome, so his ocnversation is in video.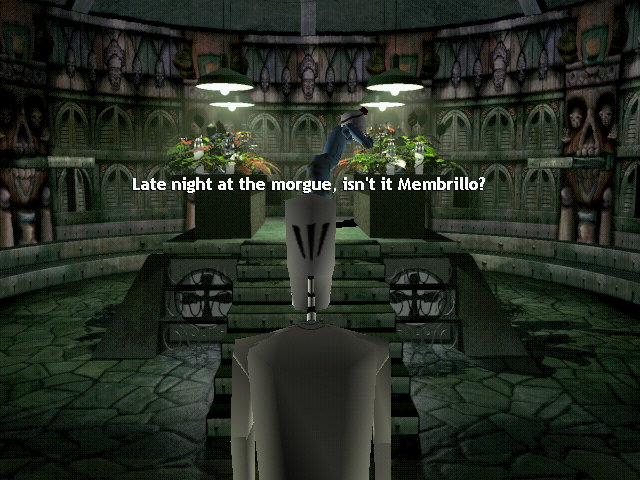 Video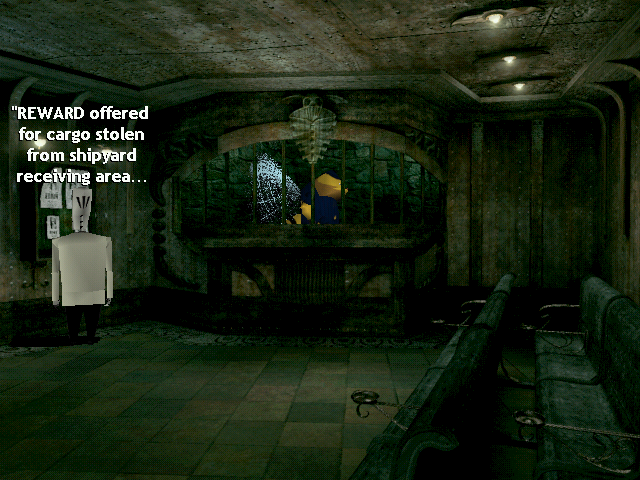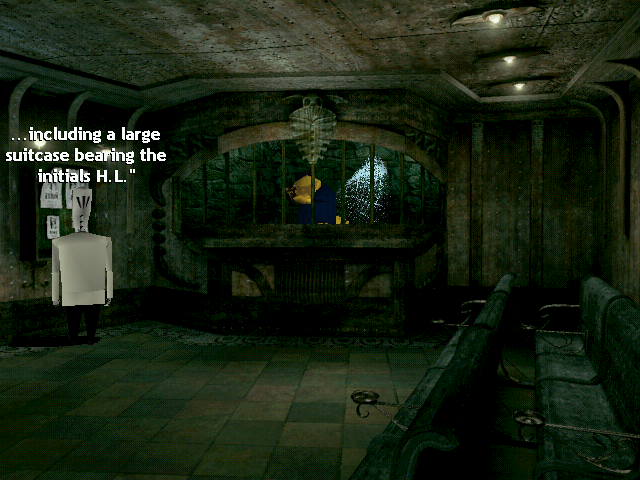 Could that be the briefcase that Charlie mentioned? Hm. Interesting.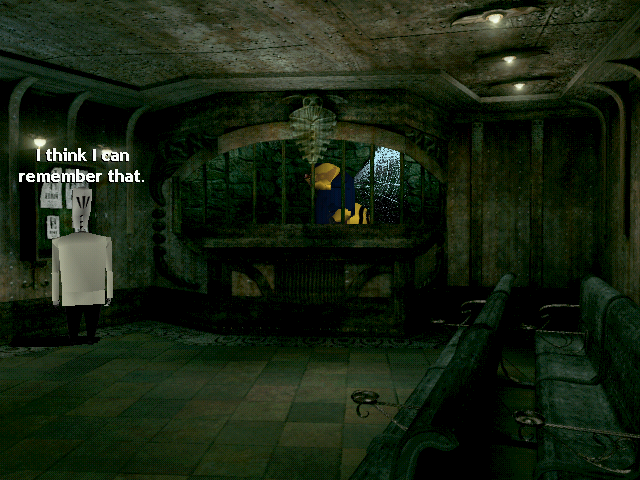 Aww, I wanted the poster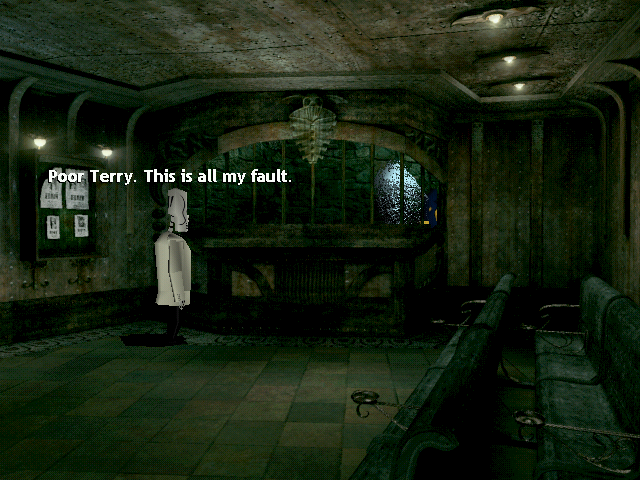 Damn right it is, but you'll see, it will all be fine in the end. Now three videos for the end of this update:
Video
Video
Video
Video
It is going to take a while for the last one to get processed. Heh. Next time: We may or may not see the use of the turkey baster, stuff is done in the cat track, we visit the Lighthouse.