Introduction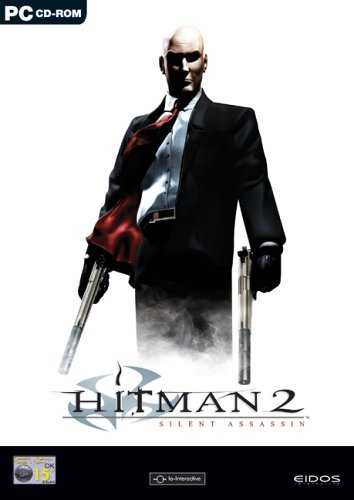 About Hitman
Developed by IO Interactive, Hitman is a Stealth/Action series featuring a man known only as Agent 47, who works for shadowy organization know as The Agency, which provides 47 with targets that their clients wish to see dead. The series has become known for the vast amount of freedom it gives players in how they carry out the mission. The series began with a PC only title, Hitman: Codename 47.
While Codename 47 was a very innovative game, it was also a very terrible game. Hitman 2: Silent Assassin began to lay the foundation of what the series would eventually become. It introduced the rating system, which graded players on a number of factors including: Shots fired, enemies killed, civilians killed, witnesses, etc. The highest rank one can achieve is the Silent Assassin.
About this LP
Due to the open nature of the Hitman games, this LP will be composed of two runs:
In the first run I will be attempting to get a Silent Assassin rank on every mission in the game, and will most likely lose my sanity in the process.
In the second run Captain Flame Guy will be playing through the game Blind, and probably end up shooting his way through most missions.

The Gontranno Sanctuary
St. Petersburg Stakeout
Kirov Park Meeting
Tubeway Torpedo
Invitation to a Party
Tracking Hayamoto
Hidden Valley
Shogun Showdown
Basement Killing
Murder at the Bazaar
The Motorcade Interception
Tunnel Rat
Temple City Ambush
Terminal Hospitality
St. Petersburg Revisited

Mission 1: Anathema
Mission 2: St. Petersburg Stakeout
Mission 3: Kirov Park Meeting
Mission 4: Tubeway Torpedo
Mission 5: Invitation to a Party
Mission 6: Tracking Hayamoto
Mission 7: Hidden Valley
Mission 8: At the Gates
Mission 9: Shogun Showdown
Mission 10: Basement Killing
Mission 11: Graveyard Shift
Mission 12: The Jacuzzi Job
Mission 13: Murder at the Bazaar
Mission 14: The Motorcade Interception
Mission 15: Tunnel Rat
Mission 16: Temple City Ambush
Mission 17: the Death of Hannelore
Mission 18: Terminal Hospitality
Mission 19: St. Petersburg Revisited
Mission 20: Redemption at Gontranno

Sadly Unfinished
Mission 1: Anathema
Mission 2: St. Petersburg Stakeout
Mission 3: Kirov Park Meeting
Mission 4: Tubeway Torpedo
Mission 5: Invitation to a Party
Mission 6: Tracking Hayamoto
Mission 7: Hidden Valley
Mission 8: At the Gates
Mission 9: Shogun Showdown
Mission 10: Basement Killing
Mission 11: Graveyard Shift