Introduction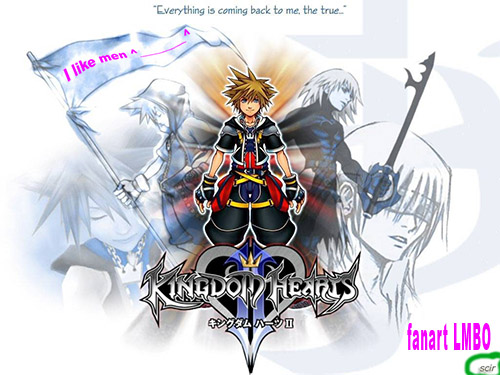 Kingdom Hearts II
Kingdom Hearts 2
Maix Derk Thongs 2
These all refer to the same game, created by Square Enix something like two years ago. I doubt the game needs much introduction, but perhaps this LP does. I used to love this game, but over time it warped me and stunted me into a being that could probably speed run the game if I so desired. As a stunt I went to a friend's house one day and beat it in one sitting.
That was 6 months ago and I have not touched the game since then. Until today. This morning I sat down with my good friend Medibot, three bags of snacks, and a 12-pack of Canada Dry(R) Ginger Ale. I finished the game about an hour ago after 10 hours of sitting in a very uncomfortable chair and talking about the game in a stream of conciousness sort of thing.
I don't remember most of it, I wasn't really there, I was taking a back seat to the rapidly shrinking part of my brain that still enjoyed the game and could play and talk about it. Now I am something on the level of a gibbering man-ape and do not wish to use my voice for a long while.
WHAT DID I DO TO PLAY THIS GAME???
THERE HAVE BEEN SOME CHANGES DUE TO EVENTS
- SKIP CUTSCENES! I did not want to step on mistaya's toes with this LP, so it is purely a skill LP with NO STORY AT ALL. THAT'S HER JOB
- BEGINNER MODE! Harder modes serve only to lengthen play time. CAN'T HAVE THAT!
- NO VALUE-ADDED CONTENT! This is just the meat and potatoes, there's no leveling of forms, no extra leveling of mans, no showing off moves, neither optional worlds, no NOTHING that ain't part of finishing the game.
- NO SAVES! I didn't save my game at any time INCLUDING AT THE VERY END
So there, this is barebones combat ass-kicking. If you would like to watch it, feel free to do so. If not, LEAVE NOW AND NEVER COME BACK I DON'T WANNA HEAR YOUR WHINING!
Have a flow chart: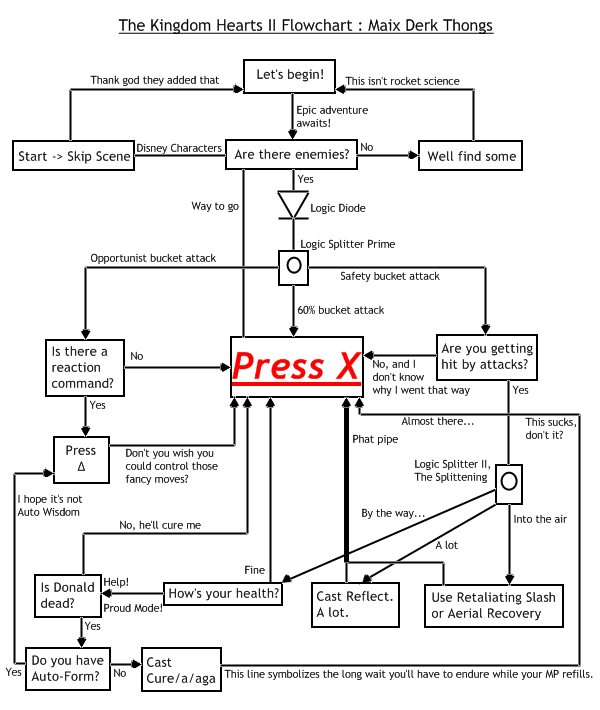 (This was developed after hours of research)
Videos