Introduction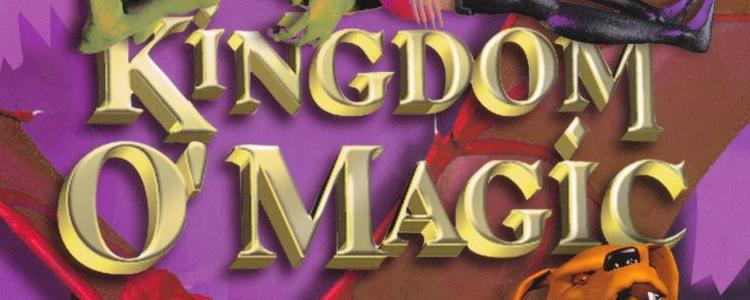 What is this?
Kingdom O' Magic is a point-and-click adventure game released in 1996 by SCI Interactive and it's aim was to be a parody of fantasy fiction. The game was developed by Fergus McNeill, who (amongst many other games) also developed the Middle-Earth parodies 'The Boggit' and 'Bored Of The Rings' in the 80s and you will see more Tolkien references in this game. This is a fairly standard adventure game, but we also have some combat elements and the ability to die in a variety of different ways.
The protagonists:
At the start of the game we are able to choose between two protagonists: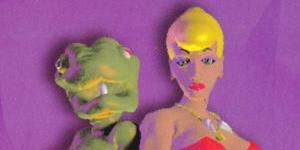 On the left is
Thidney the Lizard Bloke
, voiced by John Sessions who has been prolific in the theatre and on the screen over the last four decades. On the right is
Shah-Ron the Girlie
(a name that hasn't aged well, neither has her attire), voiced by Lani Minella who has been extremely prolific as a voice actor in a vast amount of games over the last twenty-seven years.
The Quests
We also have the option of choosing to complete one of three quests at the start of the game:
The Good, Old Fashioned, Traditional Quest: We need to rescue the dragon, steal the princess and kill the treasure.
The Bizarre & Slightly Twisted Quest: We need to find the Lost Lava Lamp Of The Ancient and defeat the Dark Lord, in order to save civilization.
The Magnificent 7-11 Quest: We need to recruit between 7 and 11 characters from the Kingdom in order to protect Flake town from an upcoming invasion.
LP details
This is going to be a VLP and I'll be recording commentary live as I play through the game. I'm going to attempt to complete each quest with each character. This is a game that I was very aware of in my youth but never got a chance to play, but I'm playing it now and will be learning more as the LP goes on. I'm going to aim to do at least one video a week, there won't be a strict schedule as a lot depends on my work rota and childcare.
Edit: I may try to engage with some additional material but I'm still getting to grips with the game.
Let's Play: Kingdom O' Magic
The Good, Old Fashioned, Traditional Quest







The Bizarre & Slightly Twisted Quest




The Magnificent 7-11 Quest




Bonus Video:
Some Additional Footage & Death Scenes