Introduction
First you draw a circle, then you dot the eyes, add a great big smile and presto! It's Kirby!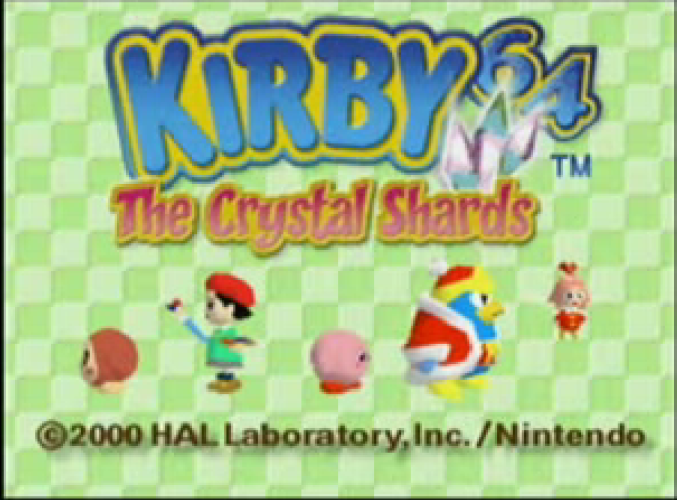 He's the pink one in the middle, in case you weren't sure.
For those unfamiliar with the series, Kirby is a platform hero whose games are, by design, not particularly difficult. Kirby games are meant to be lighthearted, relaxing, and polished platforming experiences, with completely terrifying end bosses that would haunt the nightmares of any child. He attacks by inhaling enemies and either spitting them out or absorbing their powers. Sounds complicated, but you'll catch on quickly if you watch the videos.
For those familiar with the series, Kirby 64 brings a pretty awesome mechanic to the table: power combos. Two powers can be combined into an attack that can vary widely in effectiveness, from the screen-clearing tetherboulder to the disappointingly ineffective freezy-melter-thing. I'll do my best to demonstrate all the powers throughout these videos, and keep a running tally of which powers have been demonstrated in which videos for easy reference.
In addition, if there are any specific powers you would like to see demonstrated, or other special playstyle requests, I would be glad to hear them. I will eventually demonstrate every power, and I'll try not to rely on any one power too much.
Table of Content