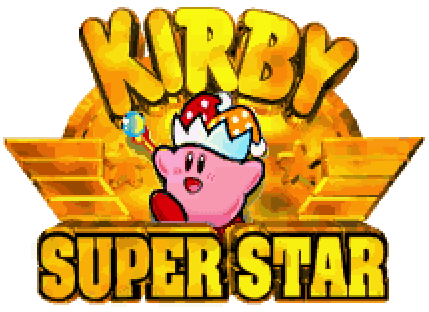 Let's Play Kirby Super Star
Kirby Super Star, released in 1996 for the Super Nintendo, is easily one of the finest games on the system. It contained several games: three minigames, five standard games, and a boss rush mode. The 2008 rerelease on the DS included even more delightful games. Both releases contained cooperative play: player 1, as Kirby, could give up a copy ability to create a palette-swapped version of the enemy who grants that ability, controlled by player 2 (or the computer, if you don't have a friend to help you.) You can try to cooperate sometimes, I guess.
With excellent thematic design for the myriad sub-games, bright visuals, and a varied soundtrack that's good enough to keep people (or at least me) listening for 14 years, you'd have to be a fool to not play this game.
In the meantime, though, you can watch MyNameIsKaz and me play it.
Videos
| | |
| --- | --- |
| Episode 1: Spring Breeze | Viddler |
| Episode 2: Dynablade | Viddler |
| Episode 3: Great Cave Offensive part 1 | Viddler |
| Episode 4: Great Cave Offensive part 2 | Viddler |
| Episode 5: Great Cave Offensive part 3 | Viddler |
| Episode 6: Great Cave Offensive part 4 | Viddler |
| Episode 7: Revenge of Metaknight part 1 | Viddler |
| Episode 8: Revenge of Metaknight part 2 | Viddler |
| Episode 9: Milky Way Wishes part 1 | Viddler |
| Episode 10: Milky Way Wishes part 2 | Viddler |
| Episode 11: Milky Way Wishes part 3 | Viddler |
| Episode 12: Milky Way Wishes part 4 | Viddler |
| Episode 13: The Arena | Viddler |