Introduction
ATTENTION IF YOU SEE IT ON THE LPARCHIVE: DO NOT PLAY THIS GAME YOURSELF, IT IS UTTER TRASH AND YOU ARE ALMOST CERTAIN TO REMEMBER IT AS BEING BETTER THAN IT IS, THAT'S THE GAME BEING SO FORGETTABLE THAT IT DECEIVES YOU INTO REMEMBERING IT AS PASSABLE. YOUR MEMORY JUST BLOCKED 80% OF IT OUT, BELIEVE ME!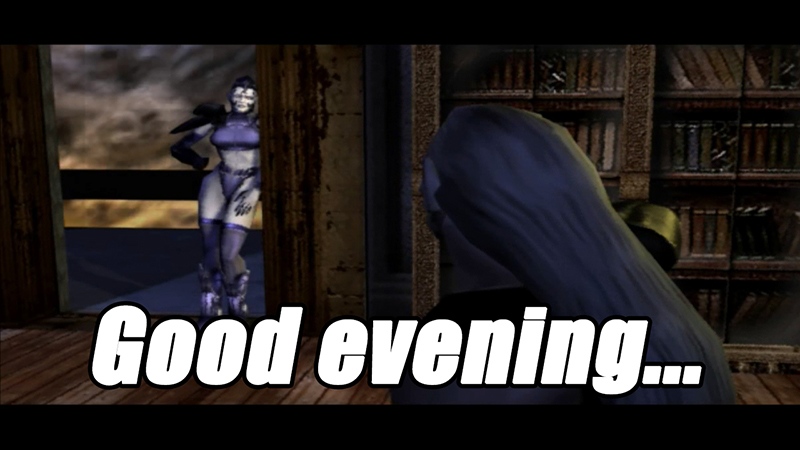 Thanks for the thread title to Bobbin Threadbare!
Also known as:
1) Kain's face of horror was the realisation that Blood Omen 2 happened (Iretep)
2) My god, the Hylden! Raziel, Blood Omen 2 must stay dead! (Iretep)
3) My god, Blood Omen 2! We walked right into its trap! (Oblivion4568238)
4) Blood Omen 2: I knew by the look on Kain's face that this time we had strained the limits of good taste perhaps too far. (George)
5) You are still sane of mind, That will go first: Lets Play Blood Omen 2. (Rigged Death Trap)
6) When it comes to Blood Omen 2, oblivion can be a mercy. (double nine)
7) This game will render you hideous: Lets play Blood Omen 2 (Rigged Death Trap)
8) 4 Balls on the Edge of a Cliff (A Blood Omen 2 Screenshot LP) (Male of the Century)
Other LoK things:
Blood Omen:
playlist
/
thread
/
archive
Soul Reaver:
playlist
/
thread
/
archive
Soul Reaver 2:
playlist
/
thread
/
archive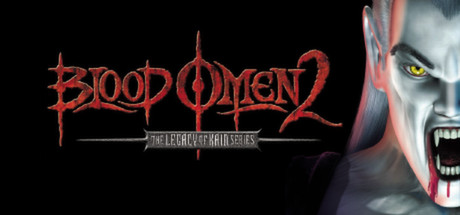 The game
So, this tasteless abomination. Developed by a different team than the SR/SR2/Defiance team, this game is what I see as the [Star Wars] prequel of the LoK franchise. As in, there are some cool concepts, there is some enjoyment
(POST-LP EDIT: FOR THE FIRST 45 MINUTES)
, but it's
mostly
crap that is a) completely out of place in a Legacy of Kain game and/or b) was put in the game with the sole purpose of selling and c) lack of writing. Marketing department required that blood and INCREDIBLE EVIL and boobs are put in the game, so these things were put in the game. With genuine sorrow I must admit that whichever marketing genius thought of that was absolutely right and the game sold well. Ah, what can you do, sex and violence do sell. Yay for Eidos marketing department, I guess.
Also, everything is a switch and the combat is repetitive as hell.
There was also next to none coordination of efforts between the teams, resulting in the BO2 team pretty much doing their thing independently and with minimal input from the "main" team, resulting in plotholes that were only partially fixed by Amy Hennig in the course of development of SR2 and Defiance.
Finally, the game is excrutiatingly boring and repetitive after the first 2 hours of gameplay.
The LP
1) I am not alone. Suffering with me through Blood Omen 2 (well, most of it) will be
Zain
, who's currently also doing a Resident Evil 5 co-op LP.
2) This is a
low-effort LP
. "Low-effort" here means that I don't have a pre-run and don't bother with additional lore research like I did for the first three games, nor am I going to become "that guy on YouTube who broke the game", which is what I am for SR2. Where I suffer, you suffer. Where Zain suffers, you suffer. Where I am incompetent, you suffer. Where I stumble around in one place for too damn long, I just make cuts. However, the LP is still (mostly) in post-commentary (note: the last third of the LP is done live, because that was the only way for me to preserve my sanity) without yelling or excessive laughter
(except when I have very literal nervous breakdowns)
and with my own graphics that are totally not re-used from BO1 and whatnot.
3) There is abolutely no reality in which I will be done with the LP as fast as I was with the Soul Reaver games, as Zain and I have 8 hours of time difference and we are confined to weekends. It takes time itself to control me, for I have no self-control whatsoever.
4) My thumbnails on Youtube are a work of art


The thread
1)
Spoilers.
Most of the things in BO2 somehow tie into the overall LoK storyline due to SR2 and Defiance. As such, I don't want to see untagged spoilers of things that pertain to the overall story (e.g.
Janos, the Hylden invasion
), but I don't give a flying fuck about things like the Nexus stone, the Eternal prison, or whatever whacky vampire bosses are in the game. The only exception is that
Vorador's resurrection
will become fair game after Part 2 and not right away, as I want to see how many people not familiar with LoK and/or not remembering BO2 in detail (who can blame you) notice it by themselves. I'm fairly certain that there will be people who read the OP first and then proceed to the vids.
2) Feel free to discuss whatever Chakan things you can come up with. In fact, make it a Chakan thread for all I care, it can't be worse than what we will endure in the BO2 lategame

Videos
AndwhatIseeisme posted:
Vae Victis - suffering to the conquered. Ironic that now I was the one suffering. Not anything as pedestrian as physical pain. Rather the cruel jab of impotent anger - the hunger for revenge

I awoke to the pain of a new existence, in a dank womb of darkness and decay.

The winds carried screams from the west... I could not help but smile. Someone in this world was suffering more than me.

Sindai posted:
The Blood Omen The 2: The Definite Articling

Xoidanor posted:
Official production budget of this Blood Omen 2 LP: at least 579 + 234 krona.