Part 11
Plant Chapter, "Who Dares, Wins"
---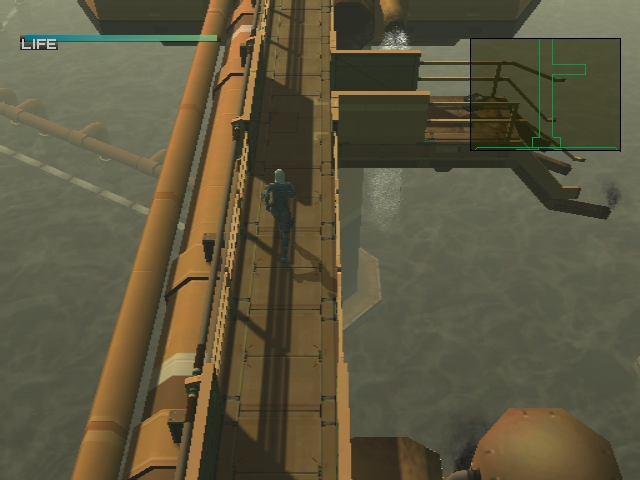 With the President captured and the SEAL Team wiped out, Raiden's new objective is to find the bomb-disposal expert that was brought in and take care of the C4's alloted around the Big Shell. No sweat.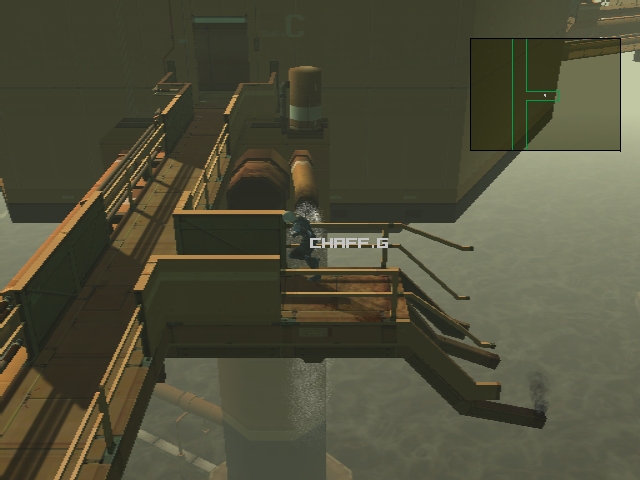 More chaff grenades, which apparently confuse electronic devices by making them think they are not unique snowflakes.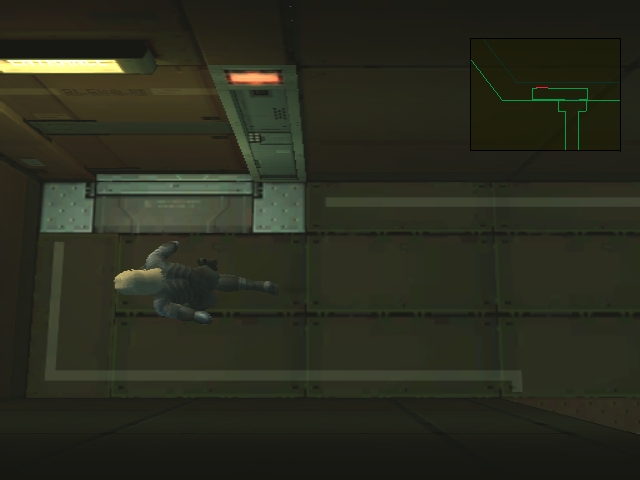 Into the Dining Hall/Crew Quarters of Shell 1.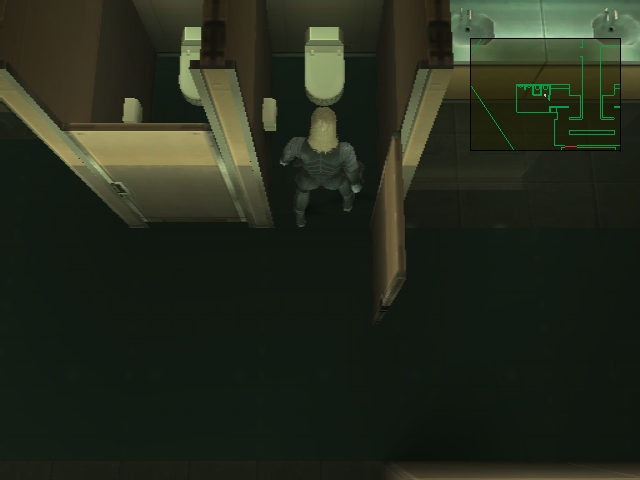 "Damn, my sneaking suit doesn't have a zipper!

"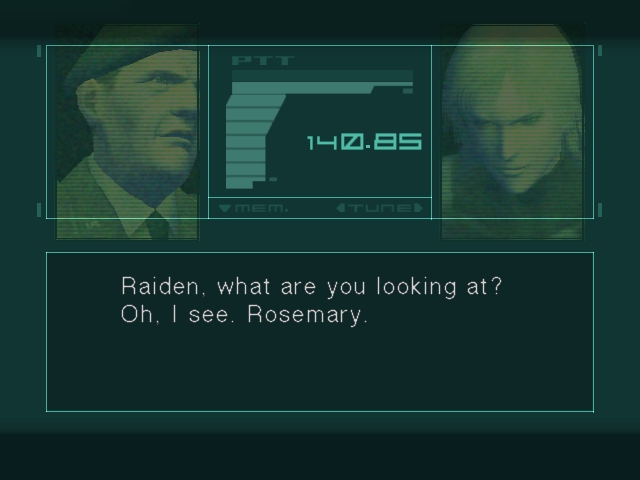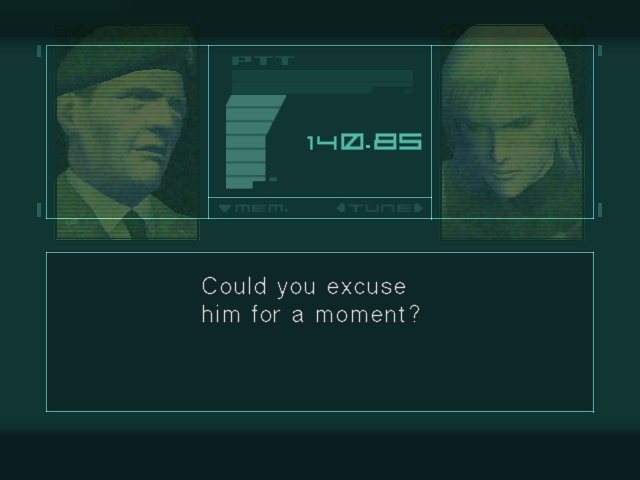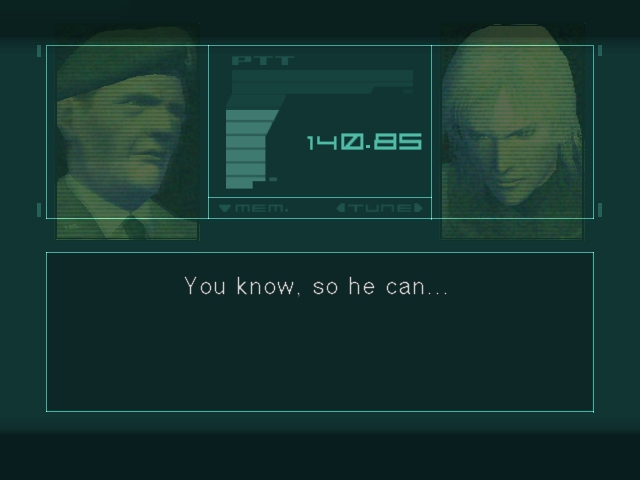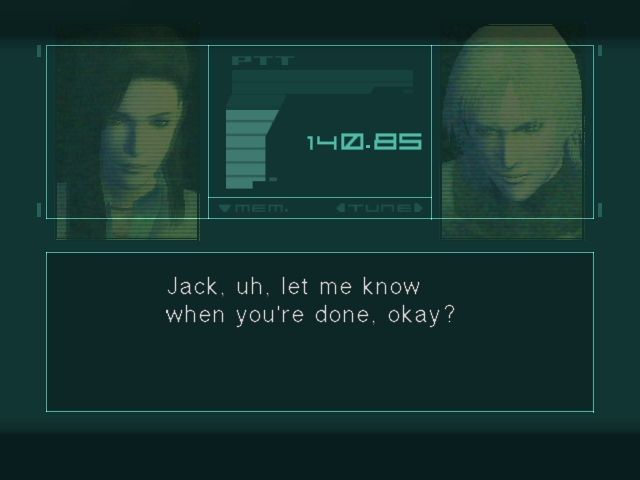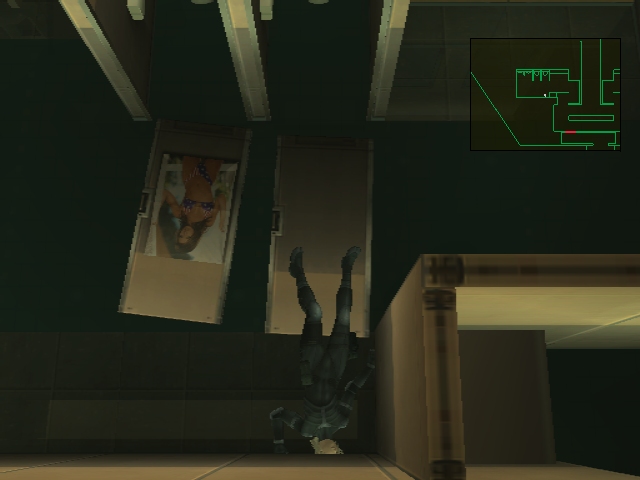 Raiden gets prawned by a falling bathroom stall door.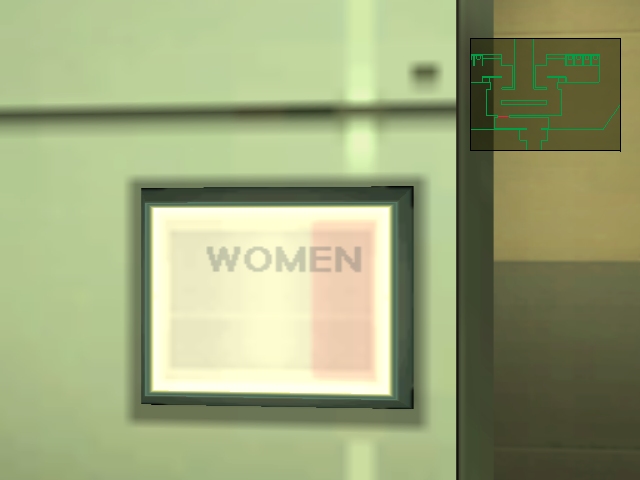 Where no man has gone before...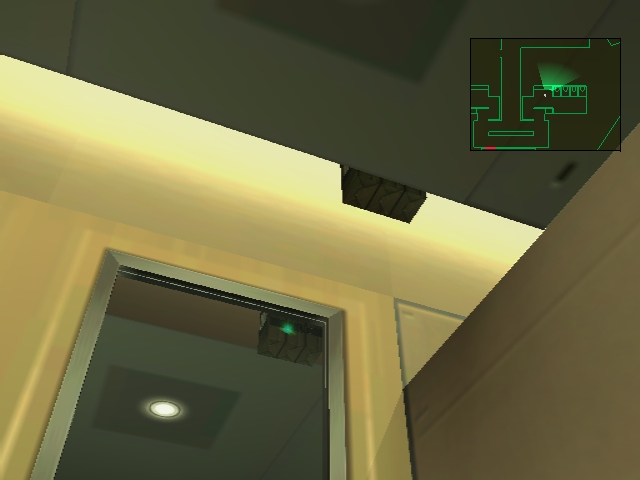 Wazzat?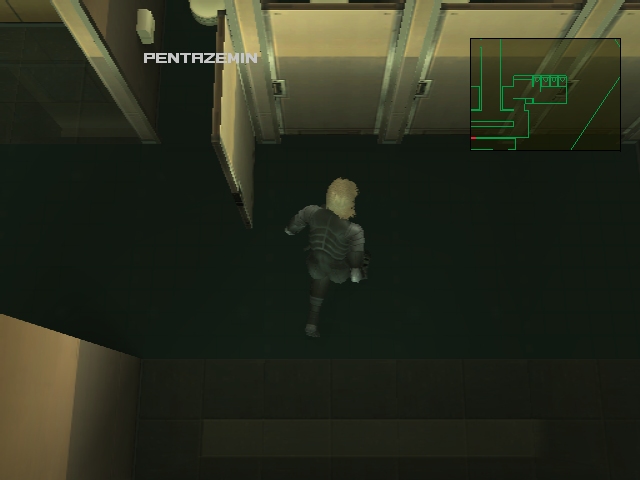 Why would there be muscle relaxants in a ladies room?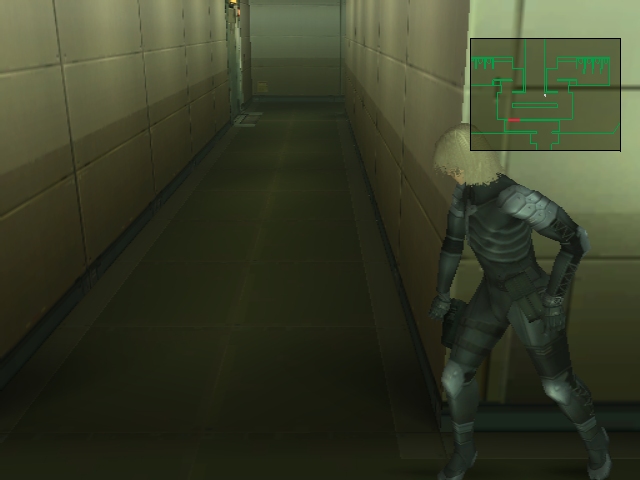 Moving on.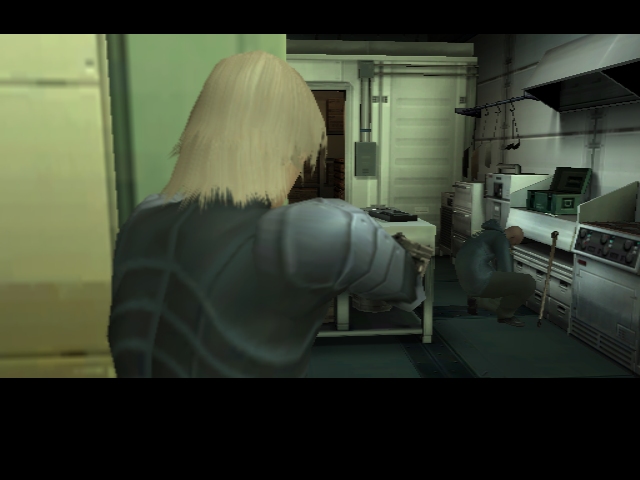 DONT SHOOT THE MINORITY.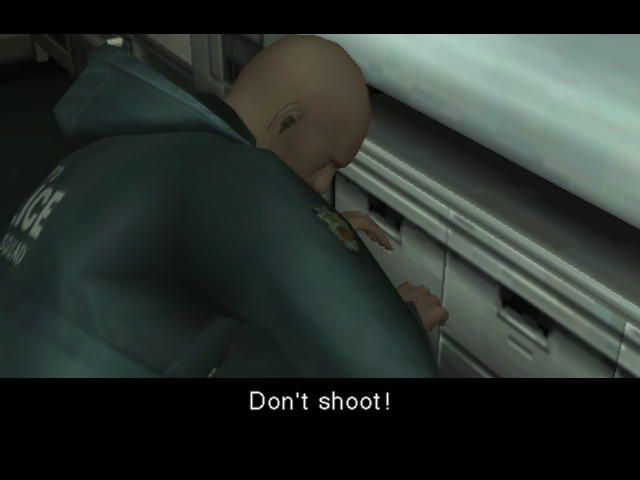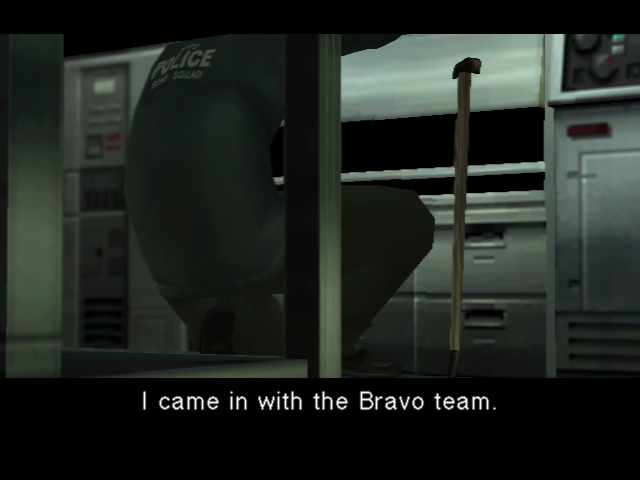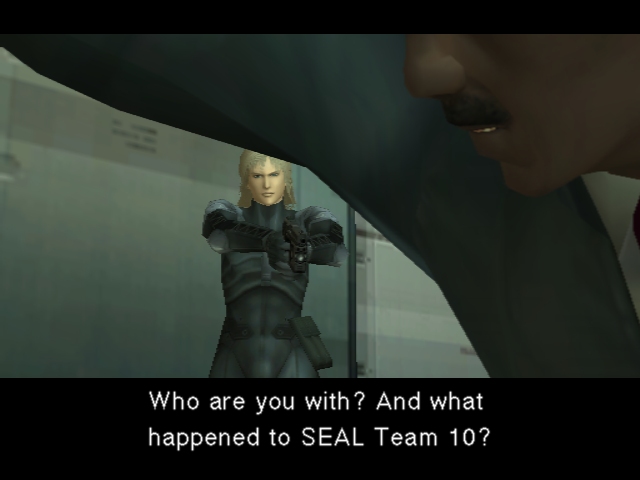 Raiden breaks the unfortunate news.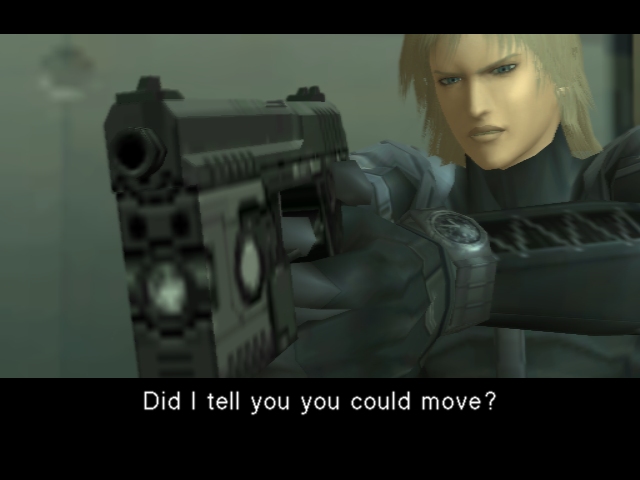 Good thing Raiden isn't voiced by Edward Norton.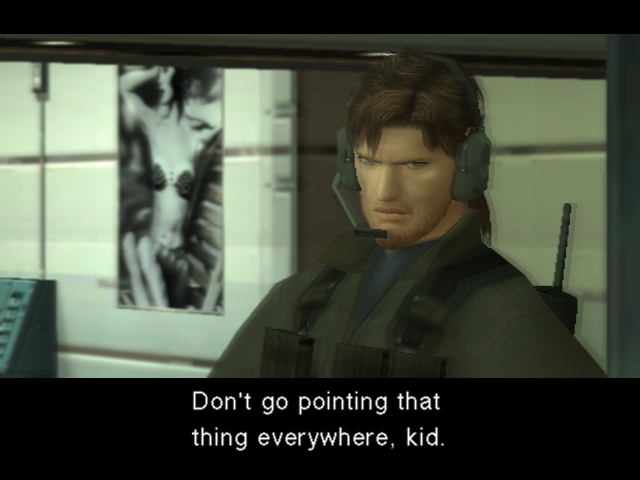 Luckily, Pliskin shows up.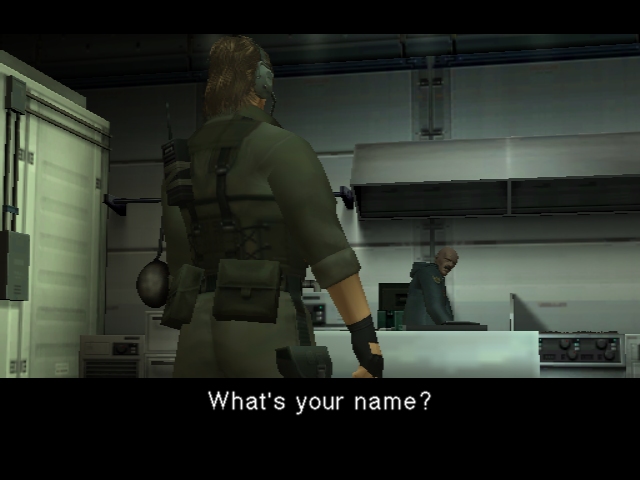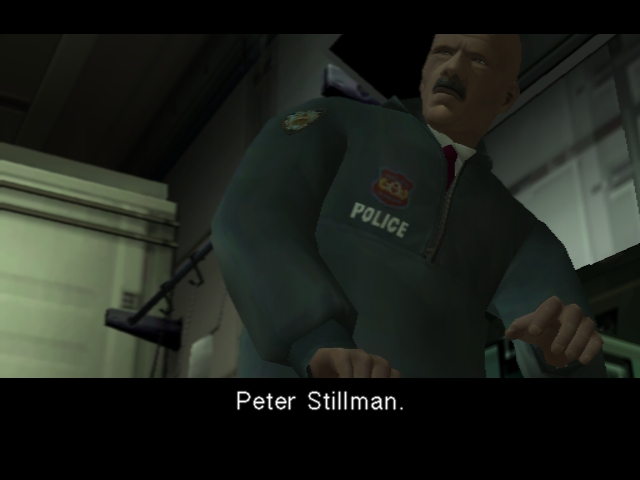 Wassap.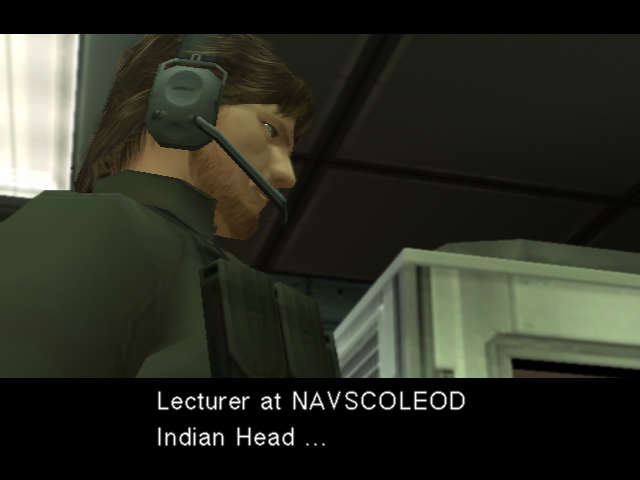 "Naval School, Explosives Ordnance Disposal", formally known as simply "EOD".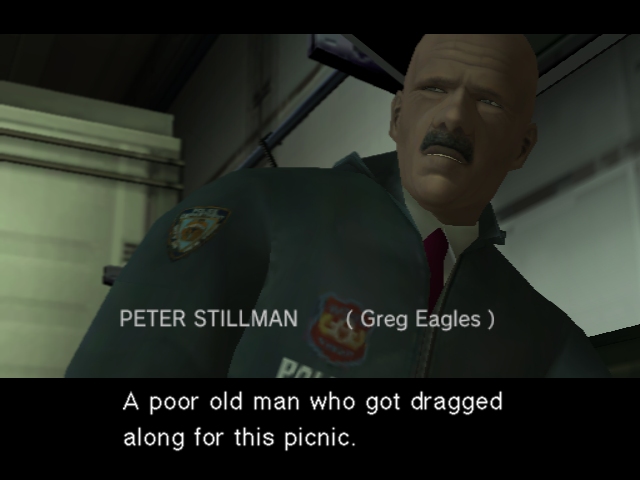 Greg Eagles has a cool last name.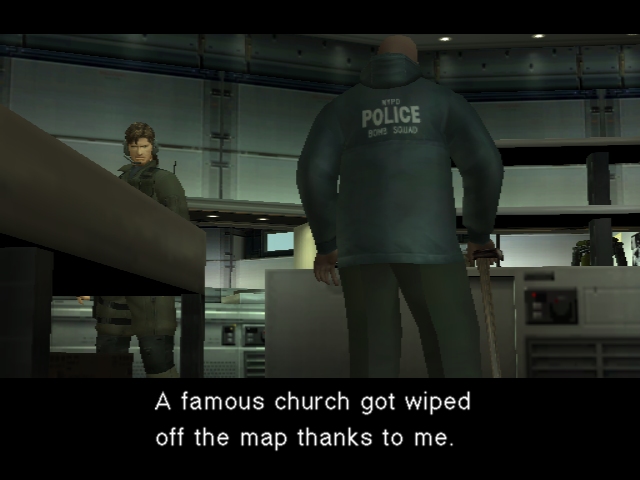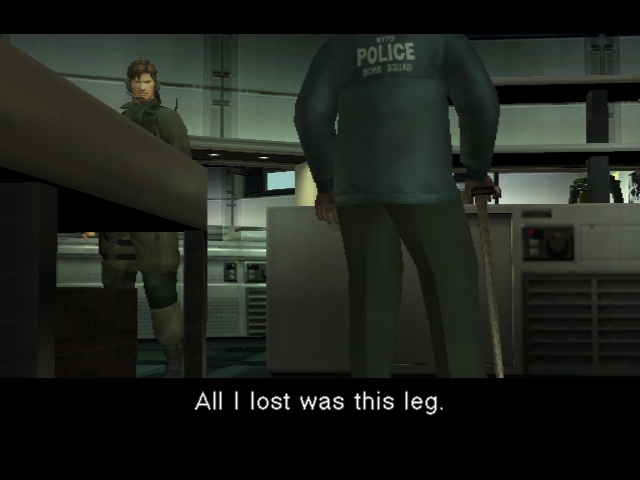 "And I'm not lying, either. Kojima totally didn't see LA Confidential and get inspired to make every single character in MGS2 lie at least once. Nope."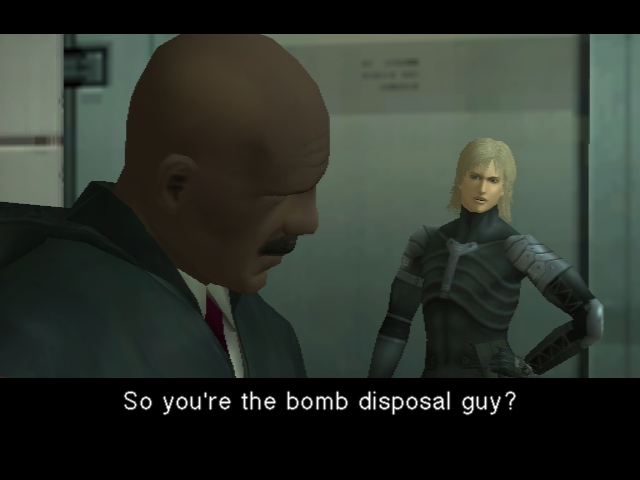 Not to dwell on this again, but Raiden looks ridiculously gay in this shot.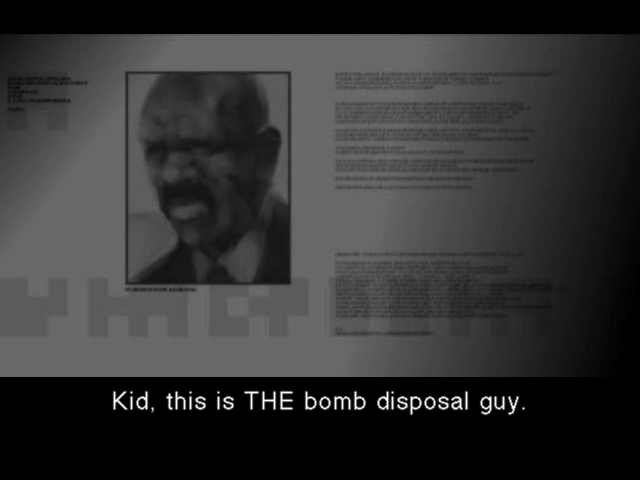 Which means he's not going to do a damn thing to help us, save for giving us some C4 sniffers.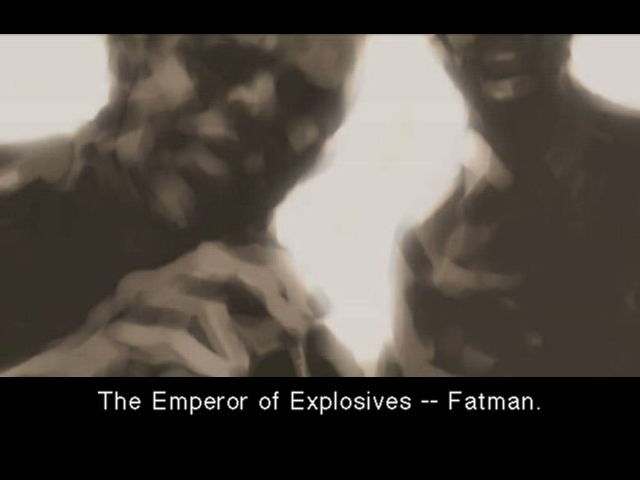 Stillman talks about Fatman.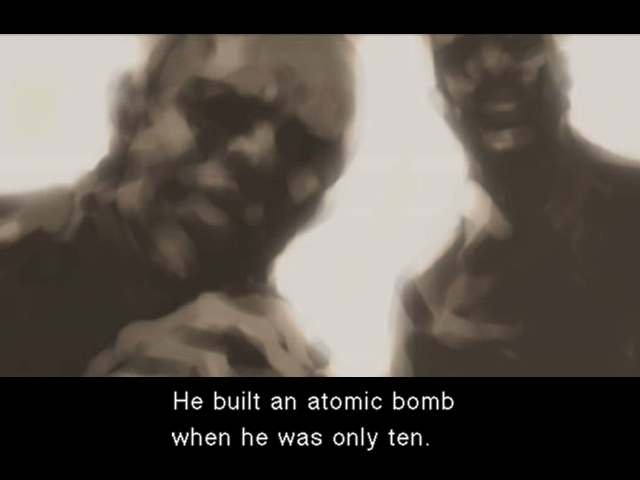 Despite all of the over-the-topness of the series, this is the only thing I've had trouble grabbing. Wouldn't he need all kinds of supplies, equipment, personel, and materials to do this? I'm talking about a compressed plutonium core and a couple heaps of uranium-235. You can't just walk into a pharmacy and ask for this stuff.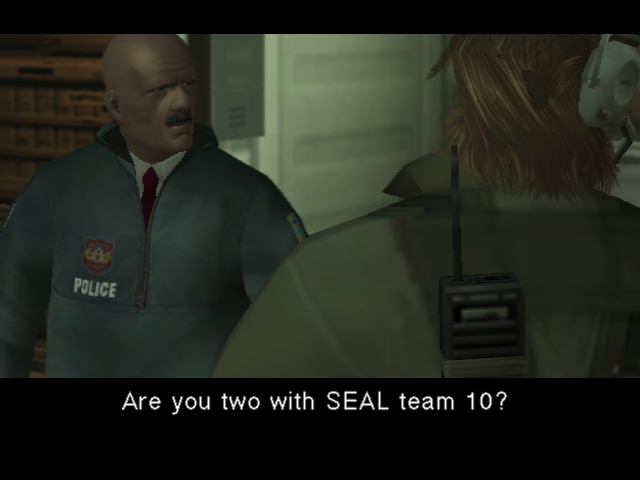 "Yes. No, er, shit."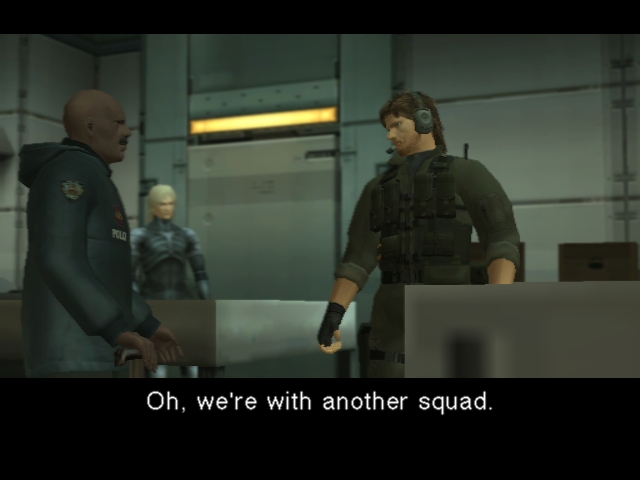 Real smooth, Pliskin.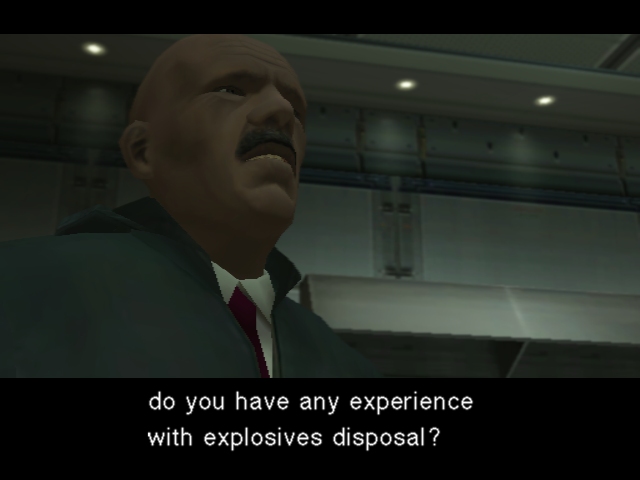 "No, but I once shoved a firecracker down my pants for $20."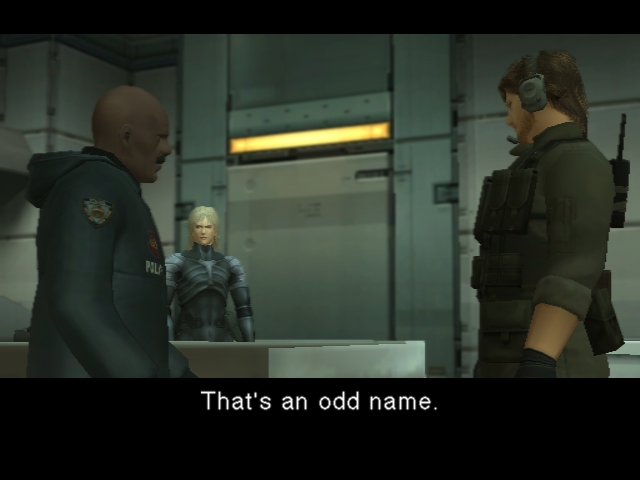 Stillman comments on Raiden's name. Because, y'know, Iroquois Pliskin isn't remotely uncommon.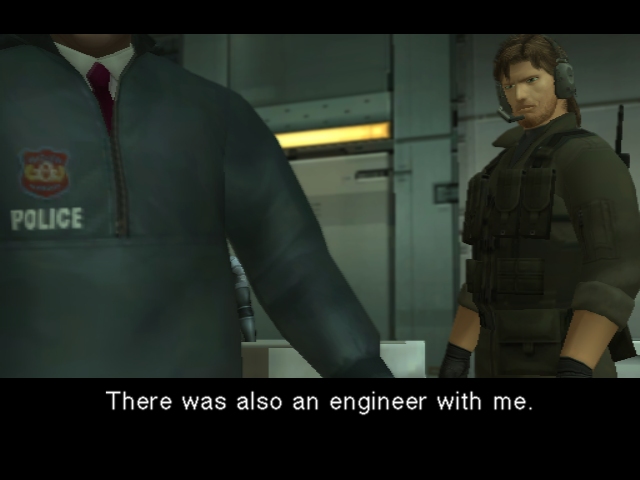 ?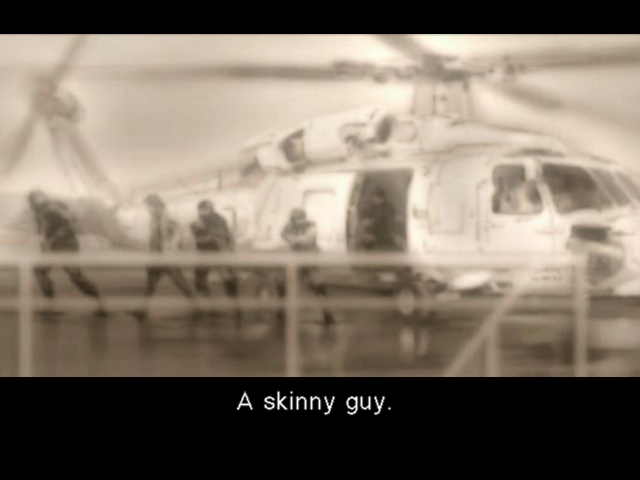 "Funniest thing, he talked our ears off about some "Neon Genesis Evasomethingorother the whole time."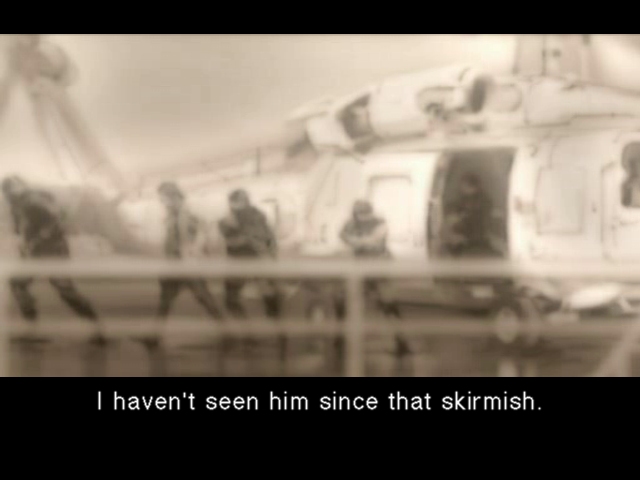 He probably hid in a closet and pissed his pants a few times.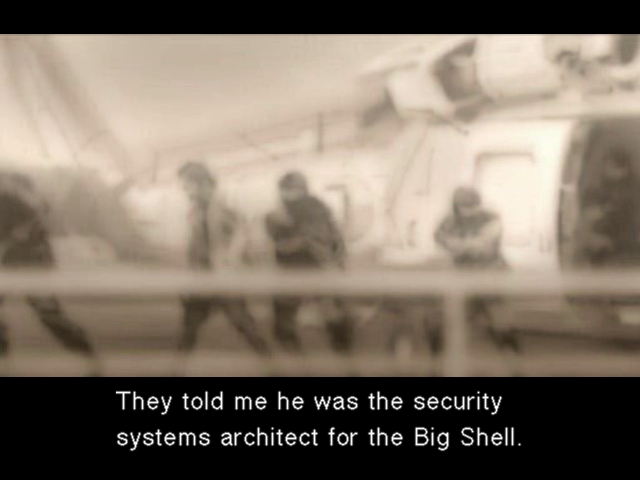 Oh yeah? He's gonna pay for making me find all these friggin' keycards!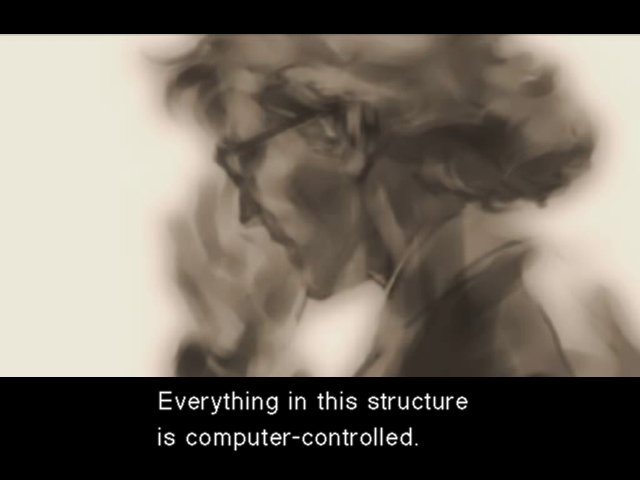 Bad idea. Haven't you guys seen Terminator?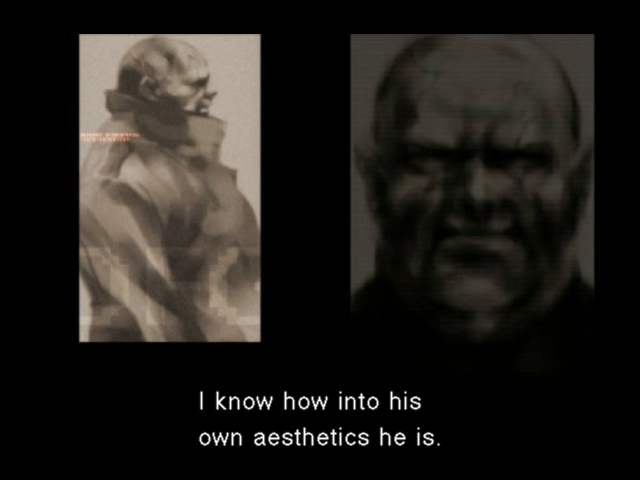 Stillmen talks about Fatass some more.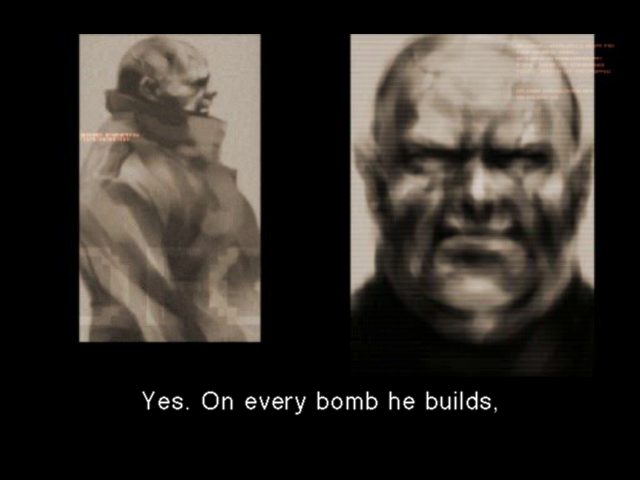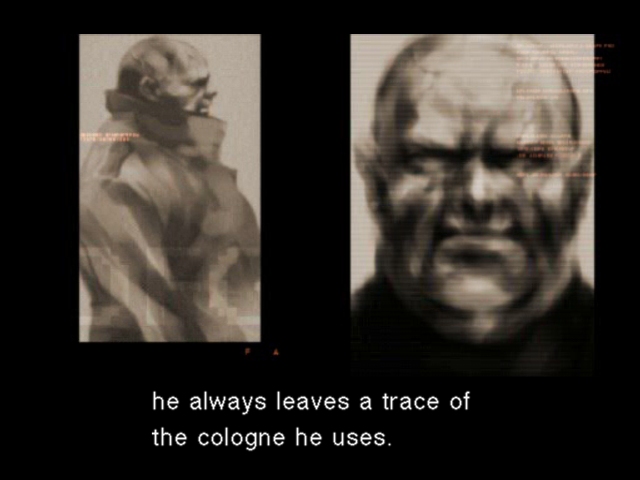 Despite being an obese, violent, crazed mad bomber, he is also a wine connoisseur and picks out his cologne very carefully. Gary Oldman would be proud.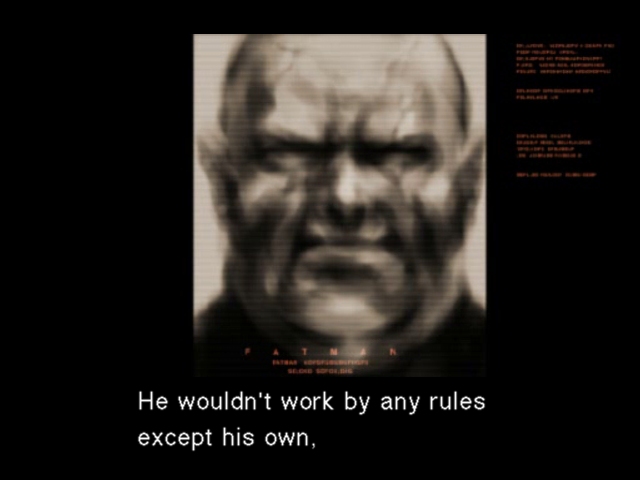 HE WAS ALWAYS CLOSE TO BECOMING A LOOSE CANNON THAT PLAYED BY HIS OWN RULES. GODAMMIT FATMAN, IM TAKING YOU OFF THE CASE.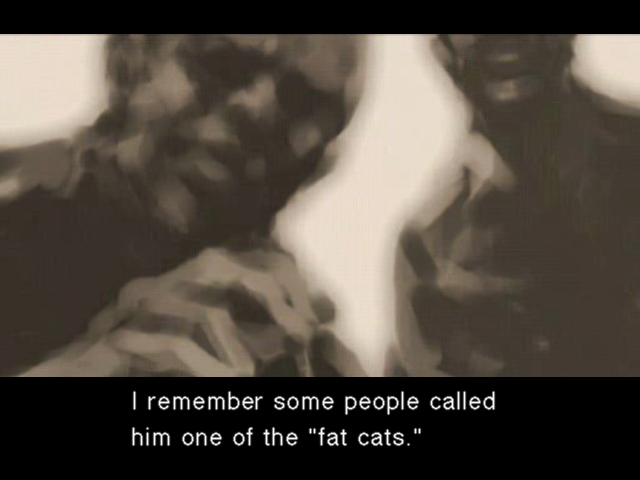 Fatfuck's got more nicknames. Great.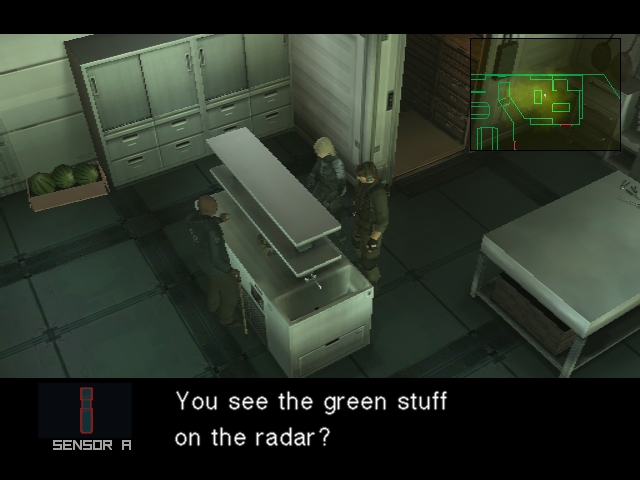 Stillman explains the Ion Mobility Thingamawhatsits.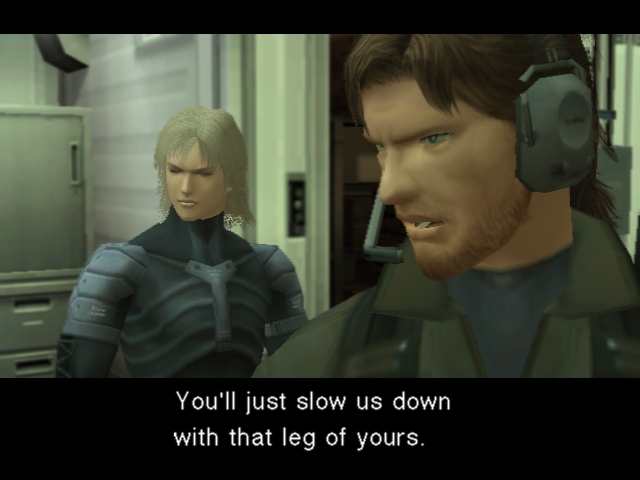 Stillman wants to go too, but Pliskin is like "hell naw".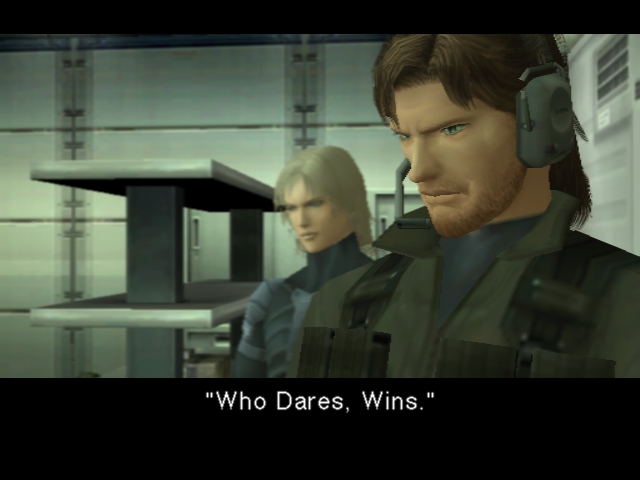 Motto of the United Kingdom's Special Air Service.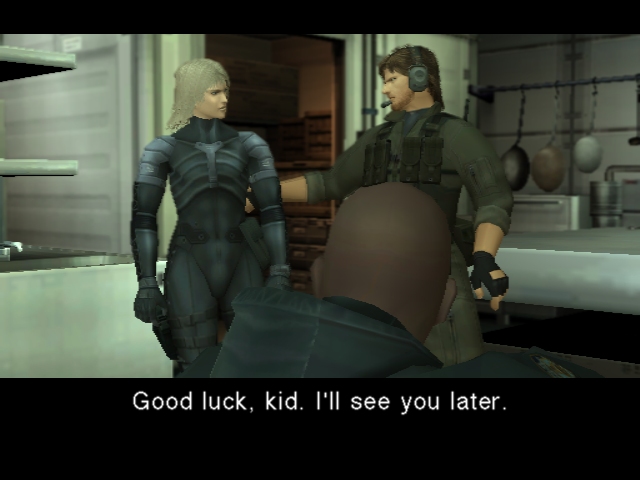 Gross, don't touch him.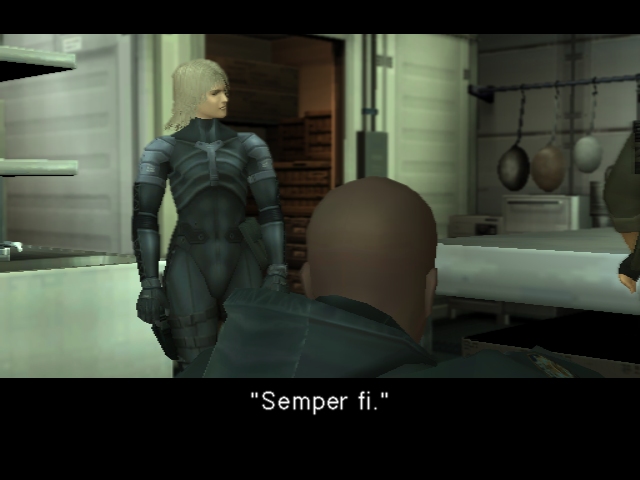 YOU ARE NOT SUSPICIOUS WITH YOUR MARINE CORP TALK YOU NAVY SEAL YOU
---
Will we freeze some bombs? Will Raiden hate Rosemary's cooking? Will Pliskin further reveal his strikingly obvious identity one more time? Yes!