Part 22
Plant Chapter, God of Thunder Vs. Son of Big Boss
---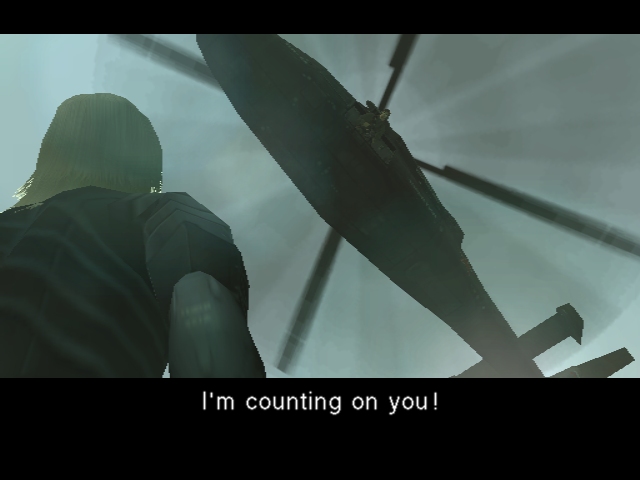 You're the one that saved the world thrice, you do it!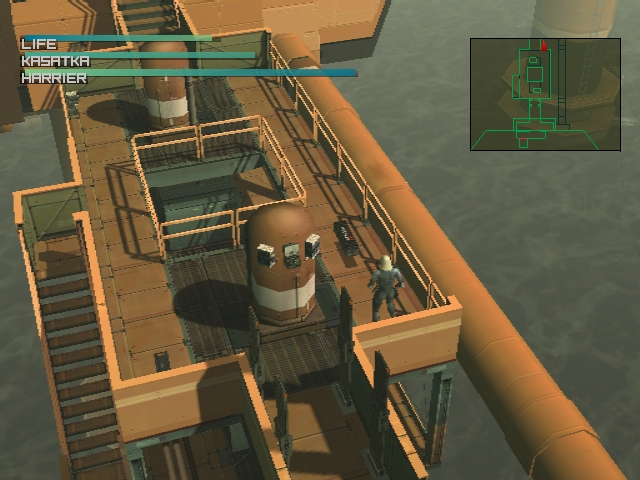 Let's rock.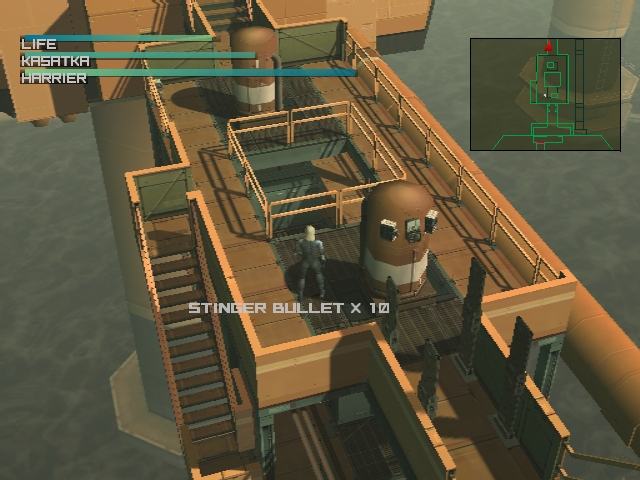 Stinger "bullet"? Shouldn't it be missle?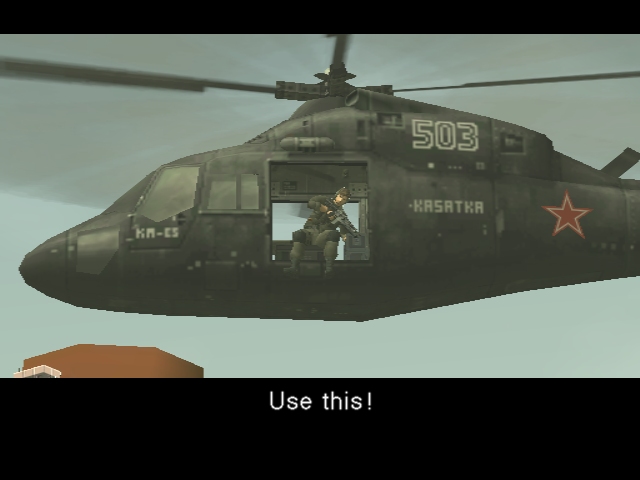 "It's what they call a 'Game Shark'. Put it into your CD tray! You'll figure out the rest! I'm counting on you, kid."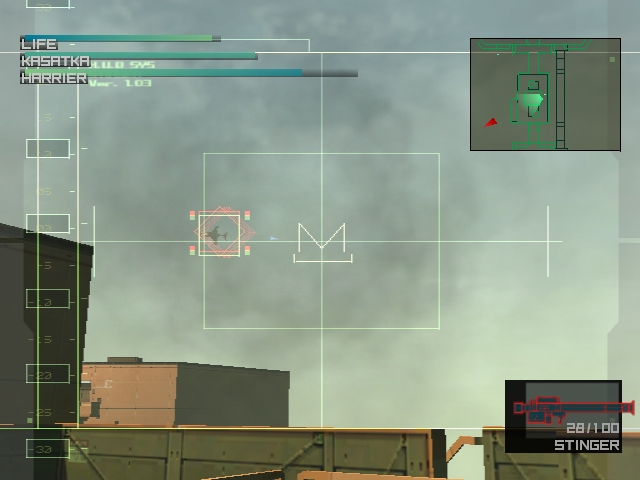 Right up the tailpipe. Yowch.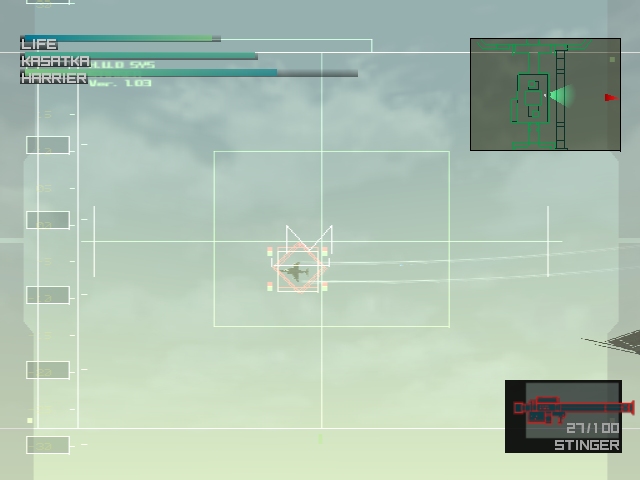 I have you now.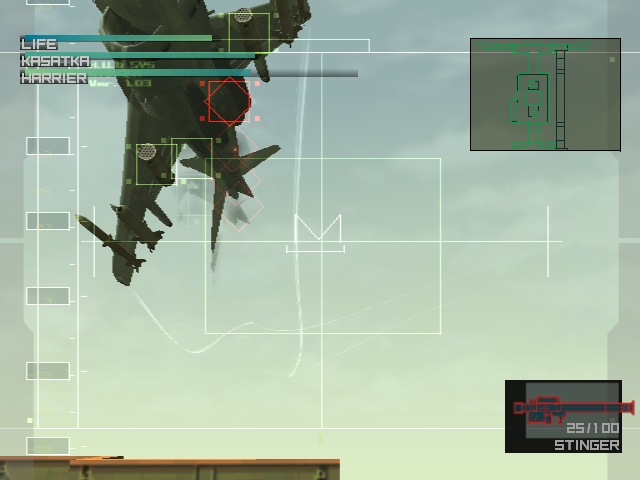 Evasive action!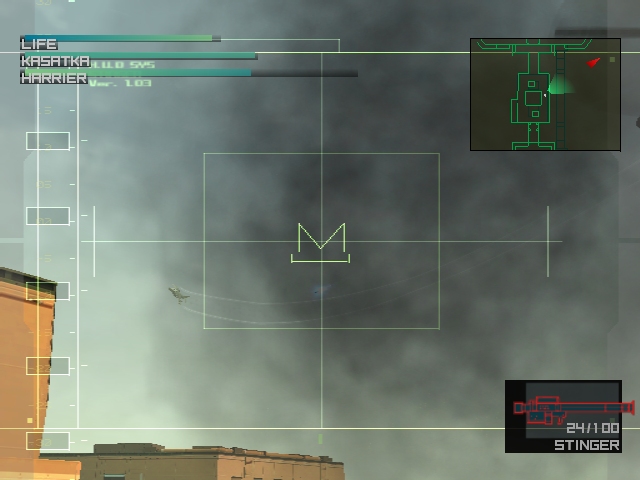 Rapid fire rocket lawnchairing commencing.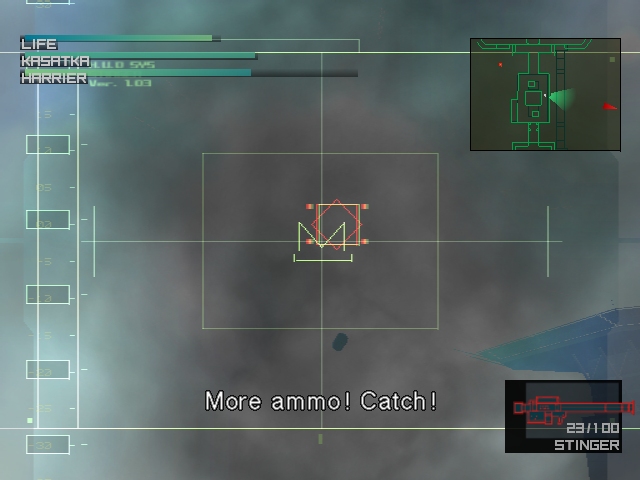 HALP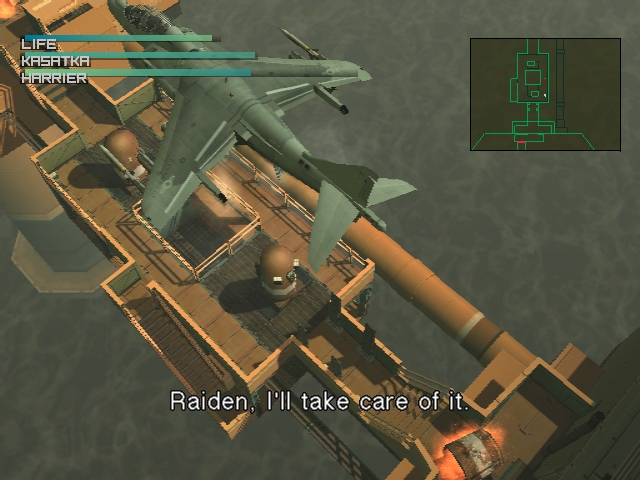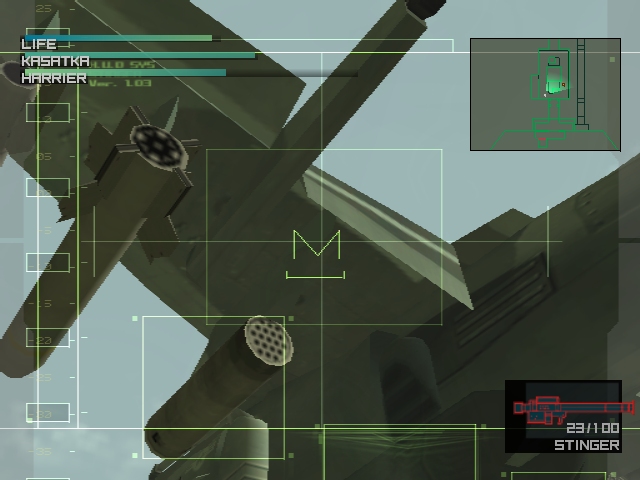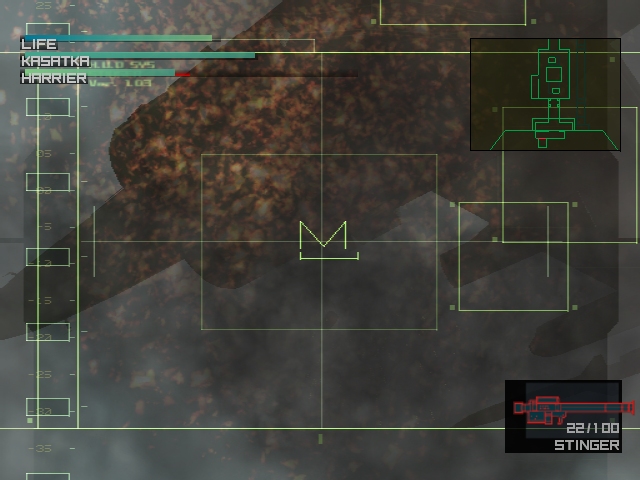 Raiden and Snake basically gang bang the everloving fuck out of the Harrier. (Snake fires his M203 from the Kasatka while I lunch rockets into it.)
Trying to fly away, eh?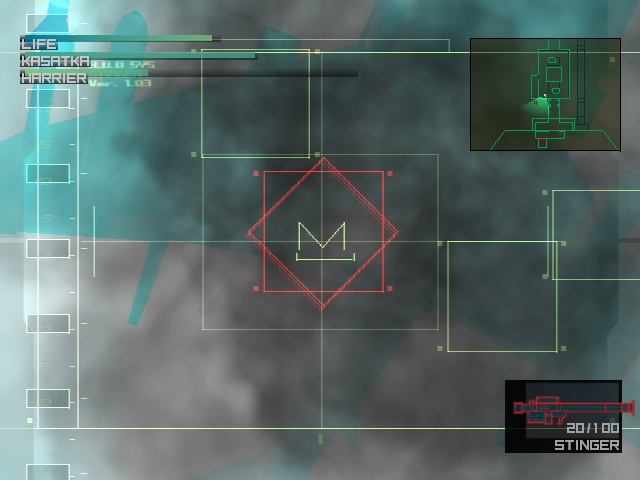 I THINK NOT.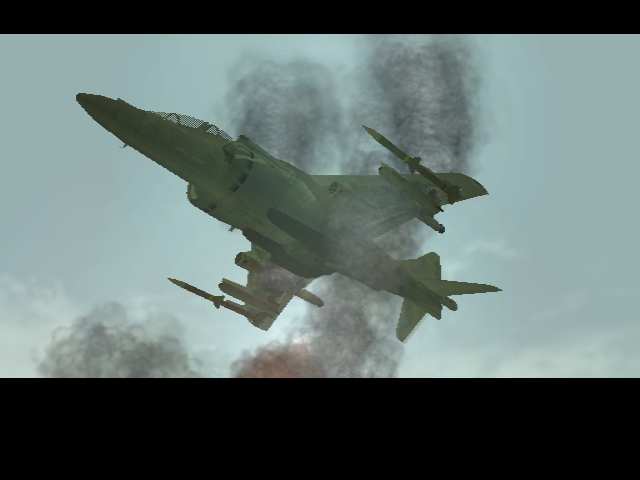 Dayum. Looks more beat up than a 2 dollar hooker.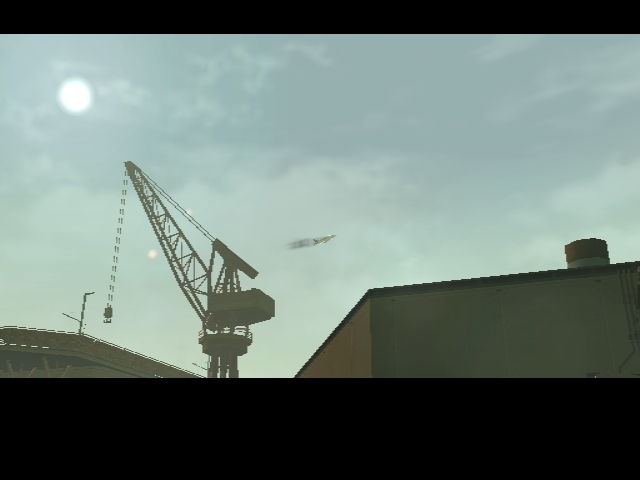 Uh oh, what're they planning?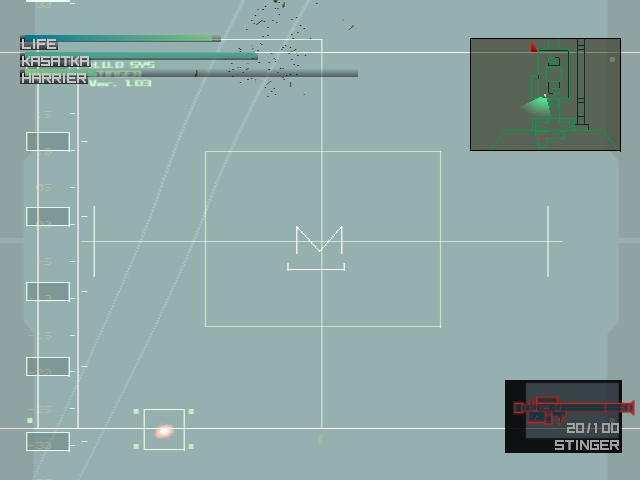 What are those black things?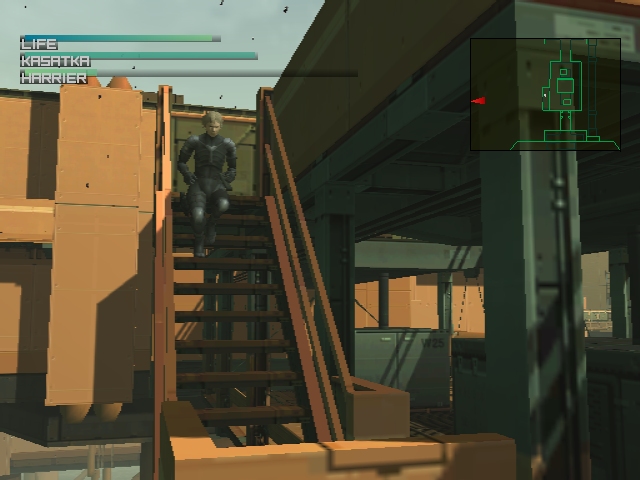 Oh shit MOVE MOVE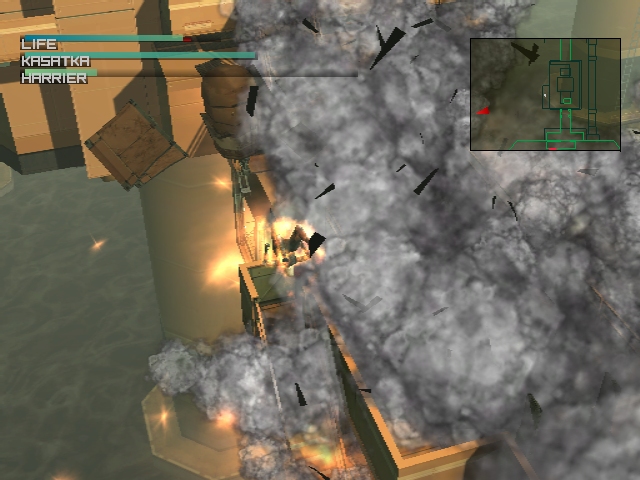 GRAAAGAHGLABLAKBLAKLBKF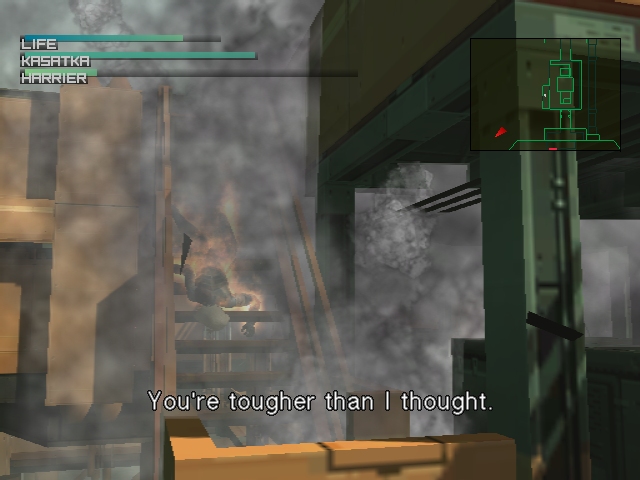 AND I'M ON FUCKING FIRE HALP PLZ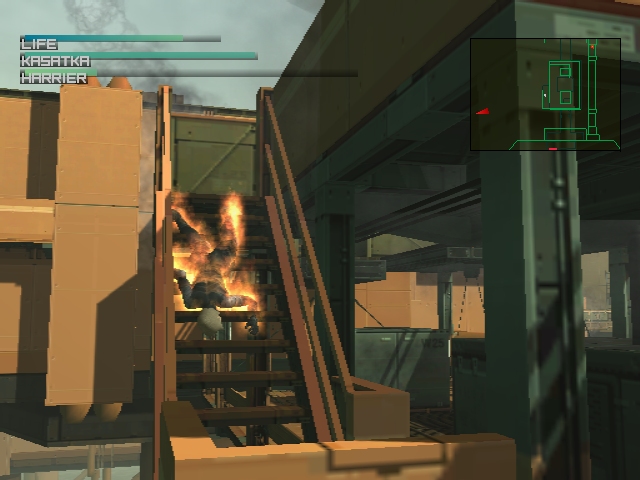 I'm just gonna take a power nap. Be back in a second.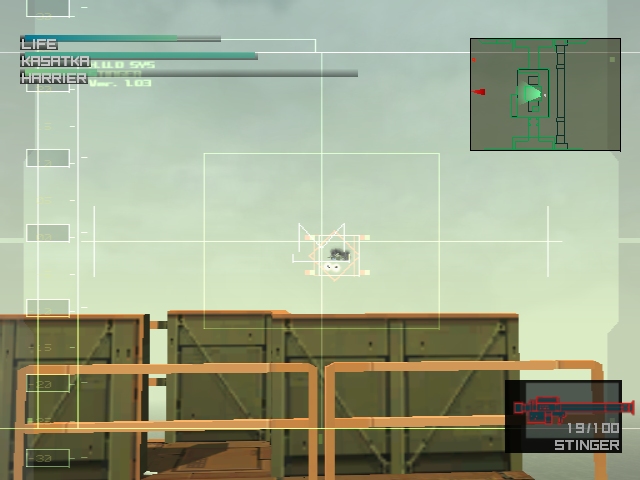 Back in business! EAT MAN-PORTABLE HEAT SEEKING SURFACE-TO-AIR MISSLE!(s)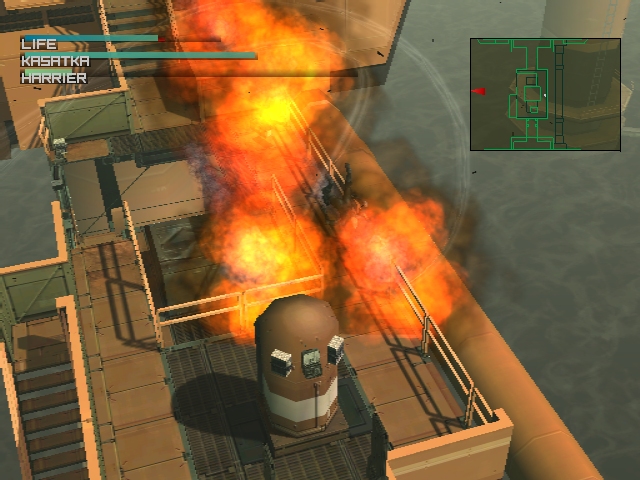 ARGH IT HAPPENED AGAIN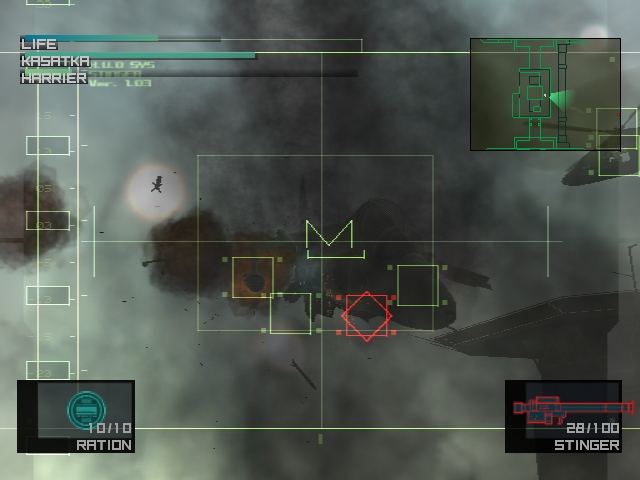 RAAAAAAAHHHHHHHH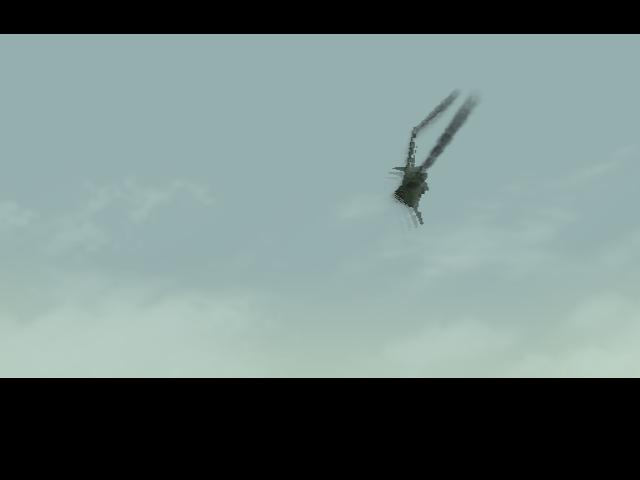 Gotcha now, fucker!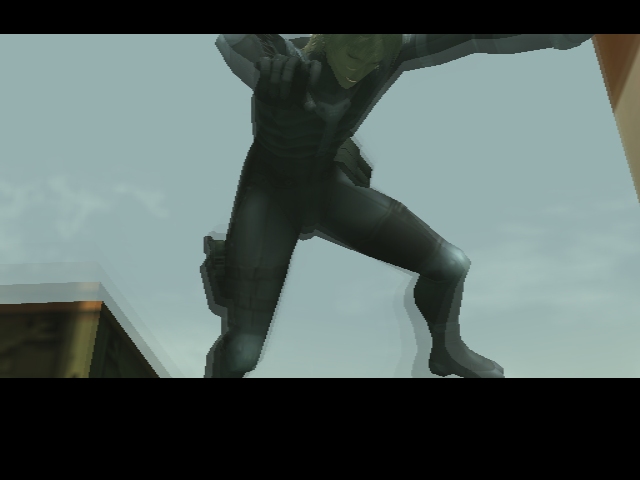 BARREL ROLL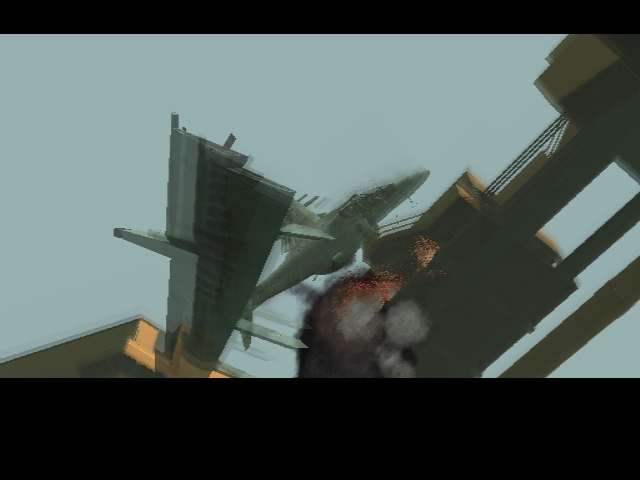 KER-SMASH CRASH BOOM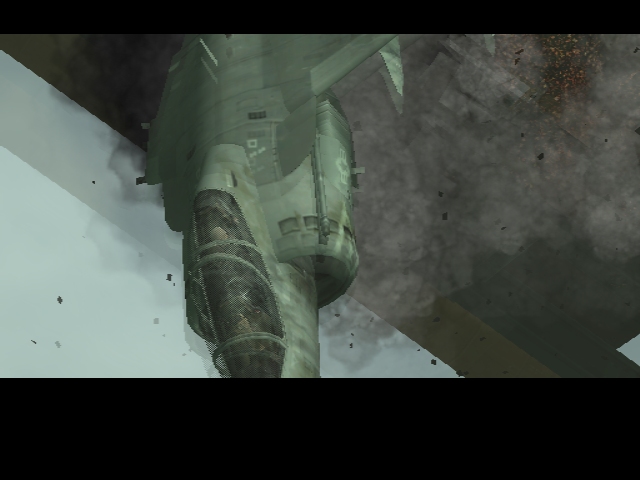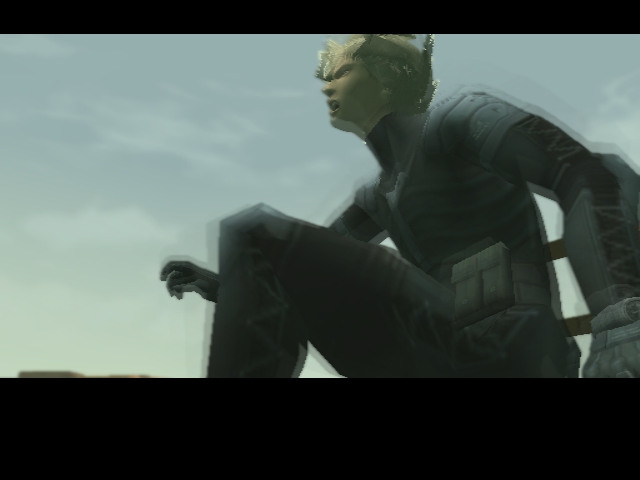 Whew. Good thing I took those Mentos before hand.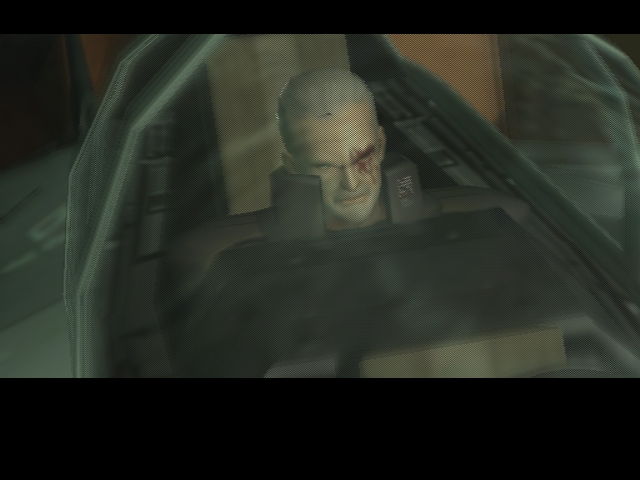 Somebody's got a Big Boss fetish.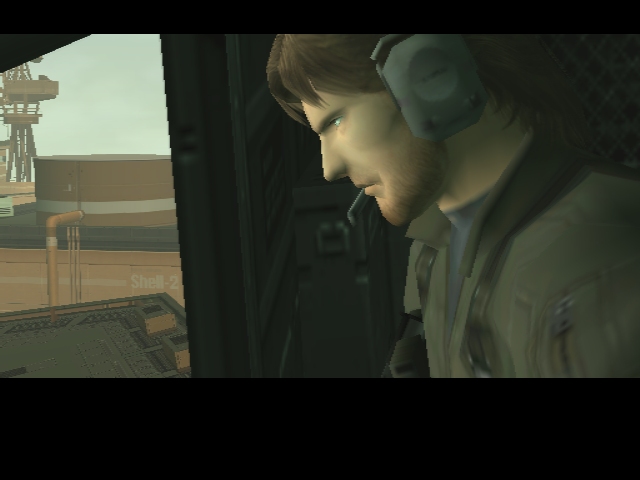 "Pfft, back in 99', we actually had to THROW the missles. Try that, pansy boy."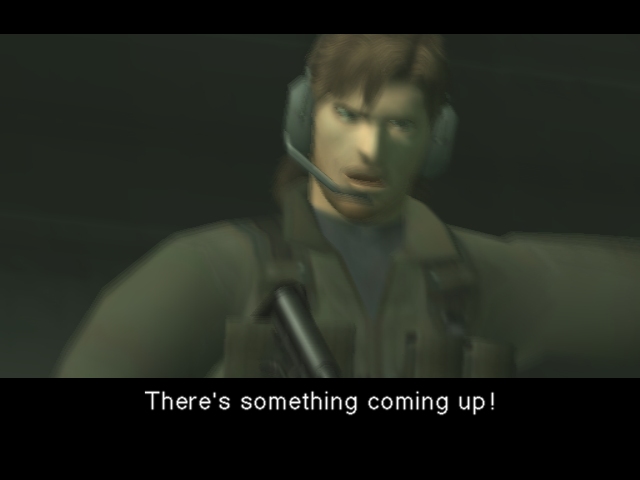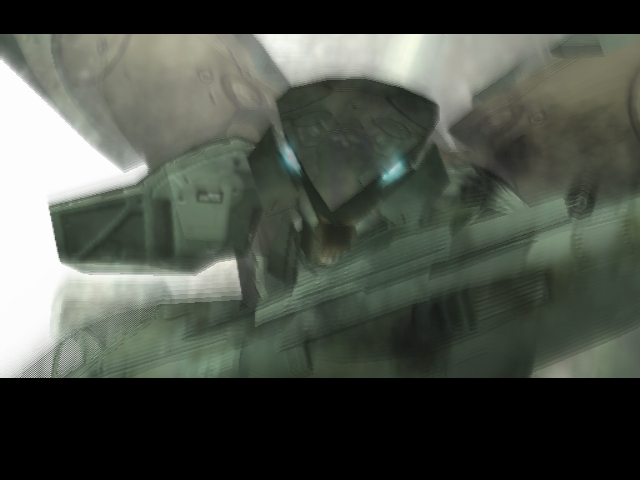 YOU HAVE GO TO BE KIDDING ME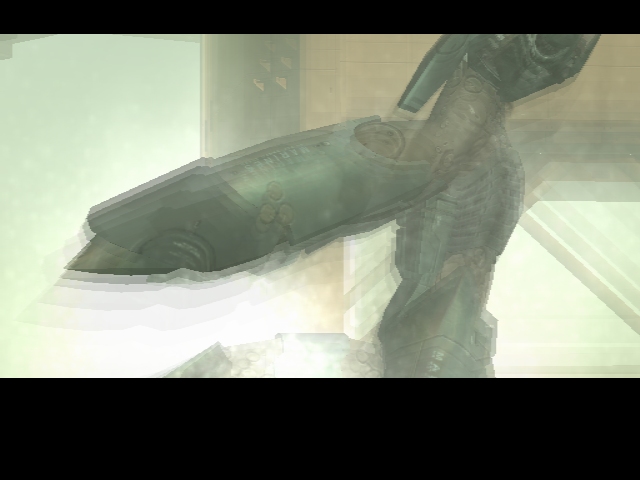 I'm going to go cry in a corner now.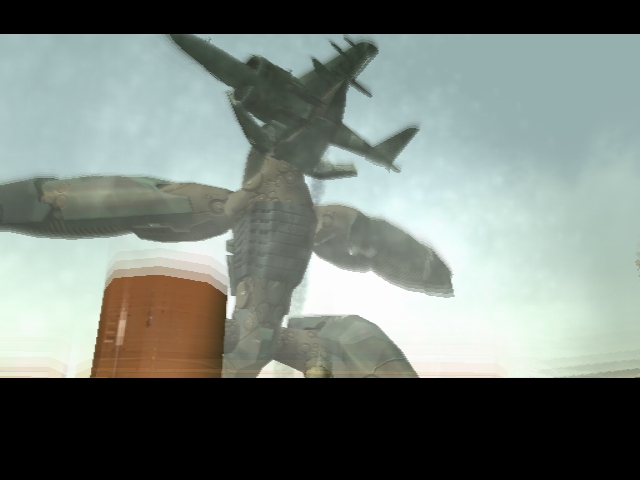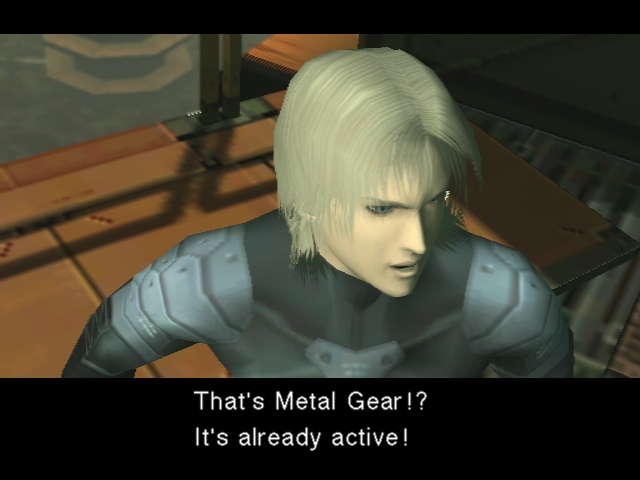 Stop reading from the MGS1 script!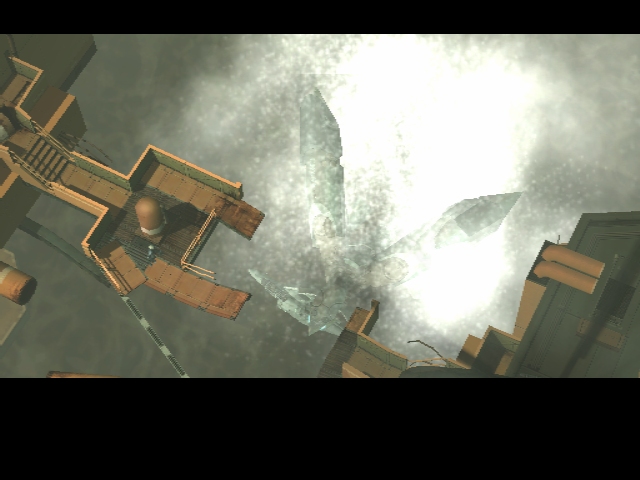 The stuff of (Snake's) nightmares, kids.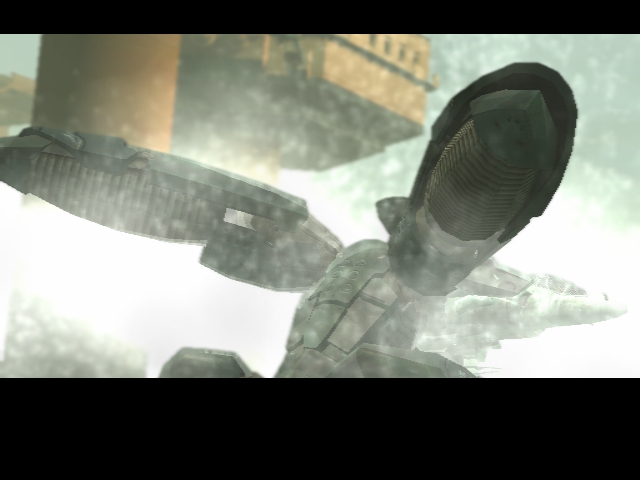 Looks like it has curling irons for...hands? (wings?)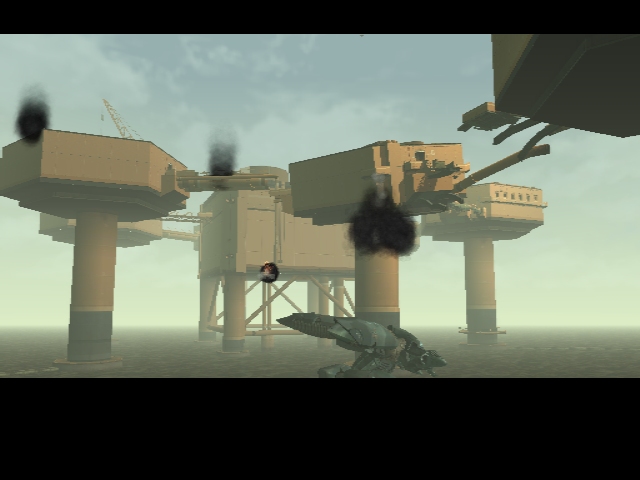 RAY unleashes some cluster bombs onto the Big Shell.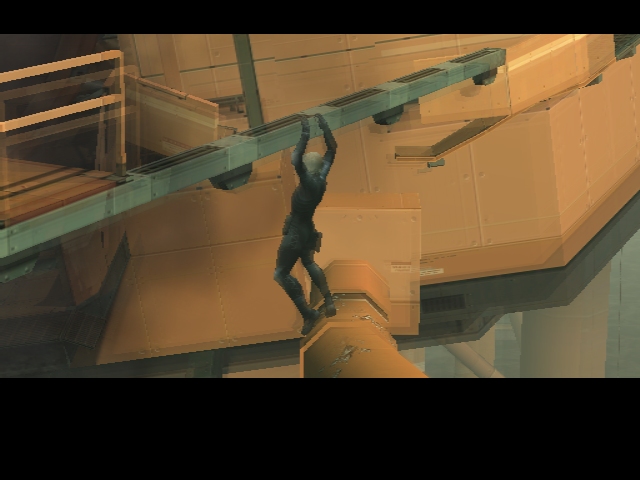 Hm. Gotta remember to put a railing around that railing.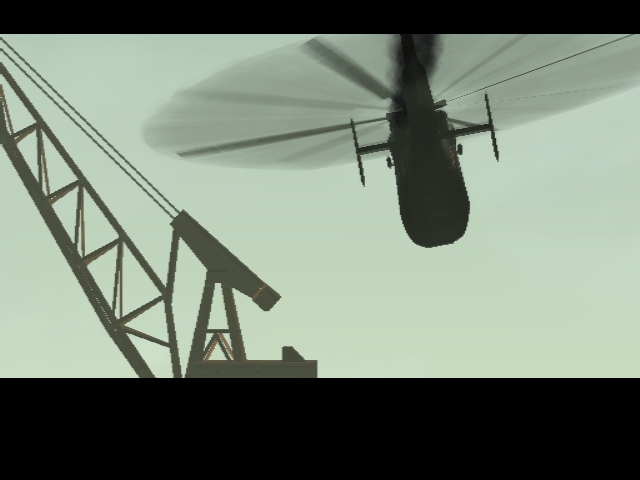 The Kasatka flies off for repairs.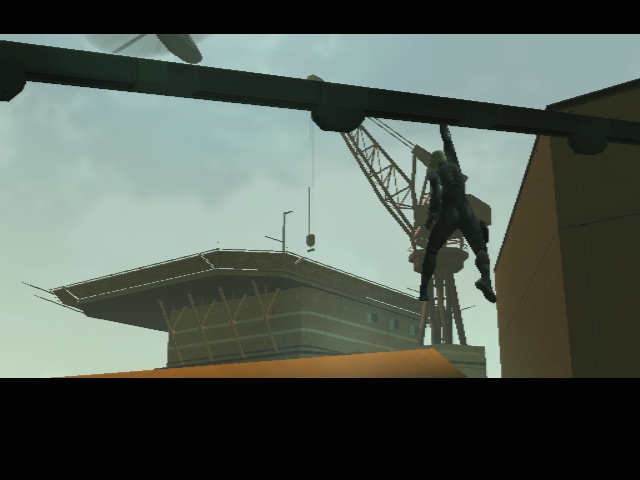 Raiden decides it's a good idea to only hold on with one hand.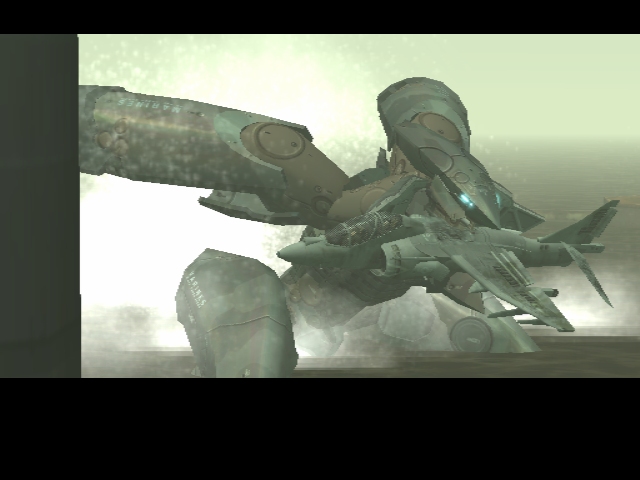 I want one of those. Going into work? "Yeah, my parking space is the whole godamned lot. Why? Because I will fucking CRUSH your car. No, my car WILL EAT your car. You understand me?"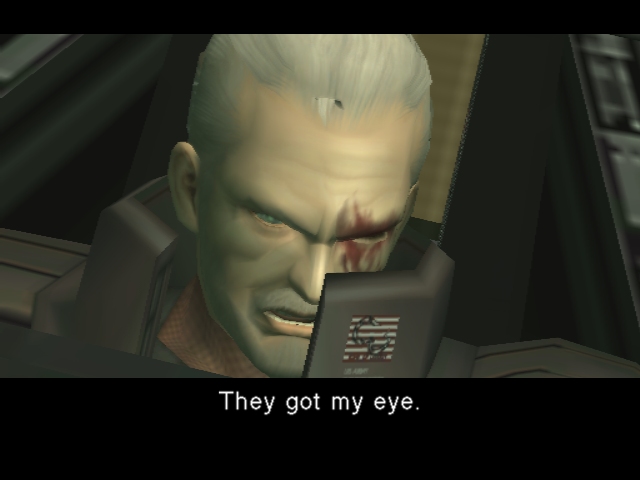 One step closer to Outer Heaven, my friend.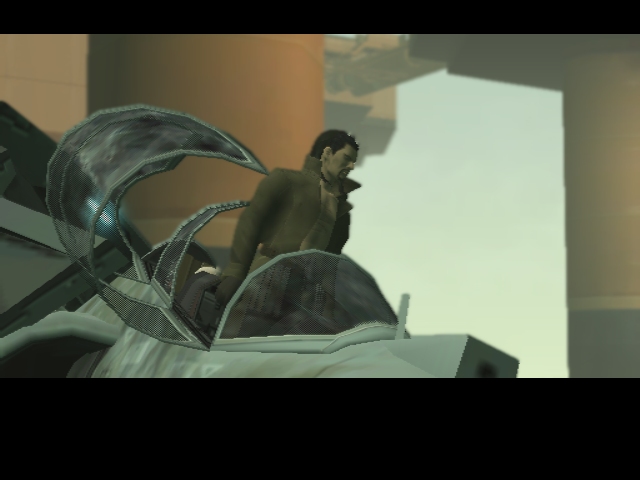 Vamp (he was piloting, and did a shit job) steps out of the cockpit and...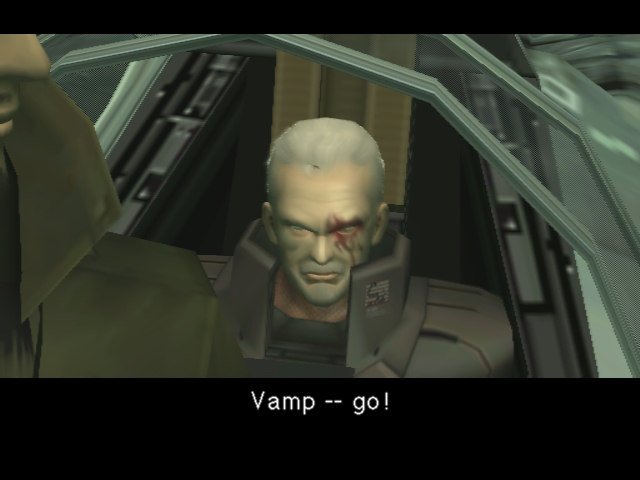 "Fraiser is on in an hour! TAPE IT!"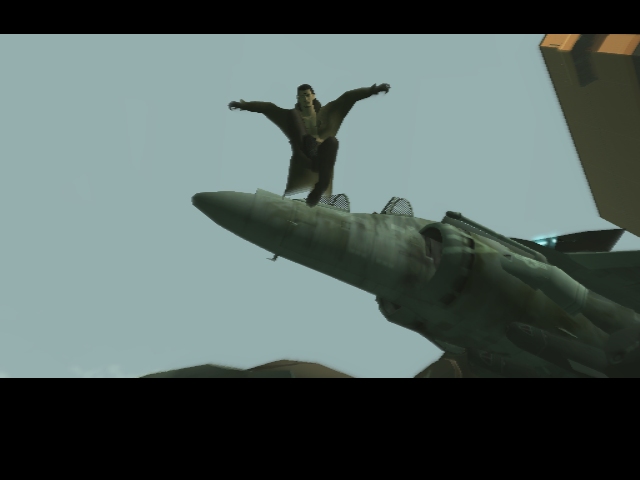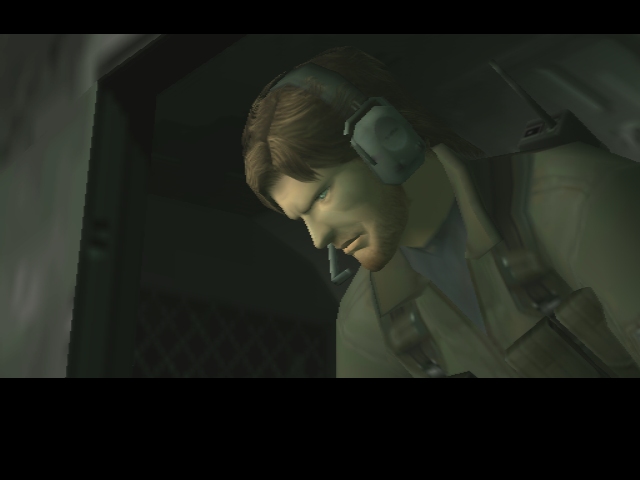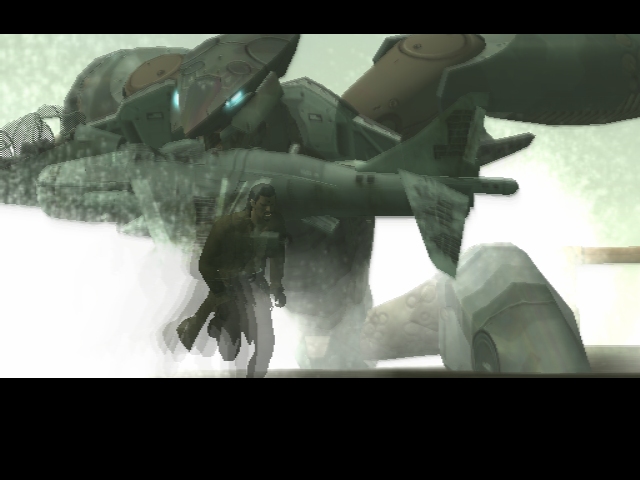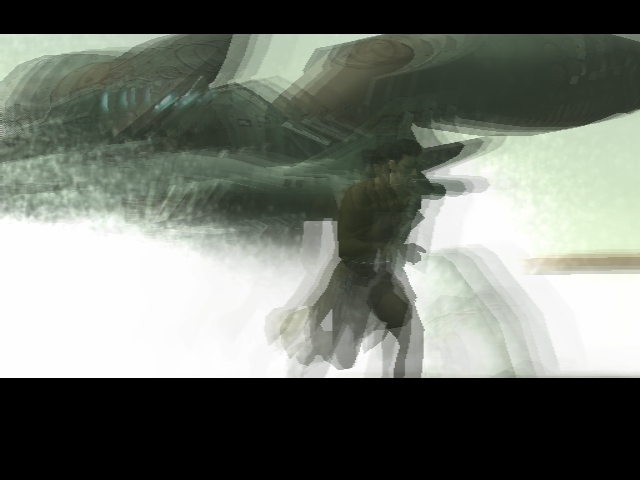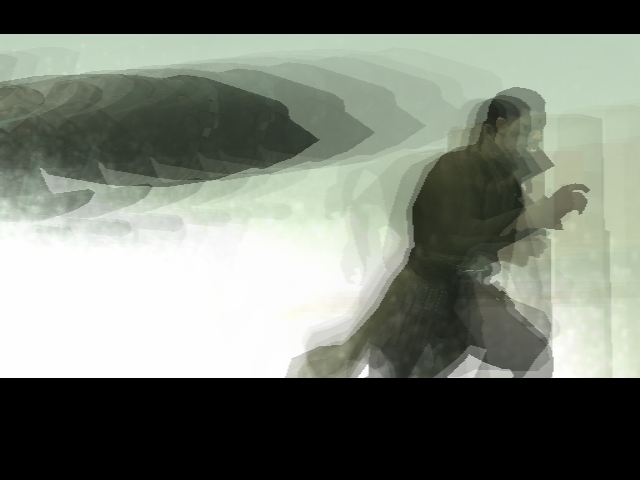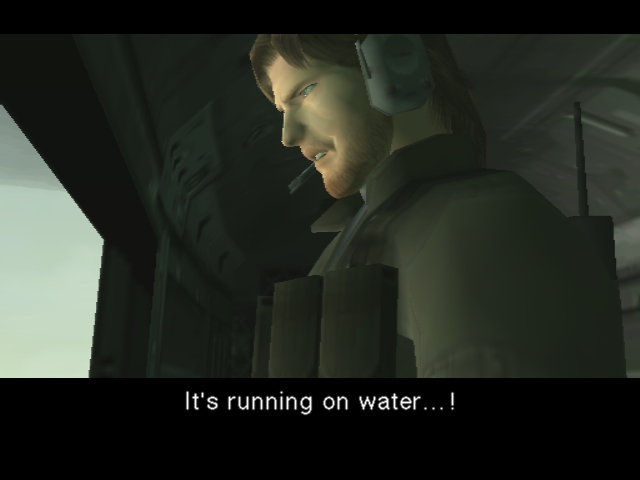 Hey, while we're at it,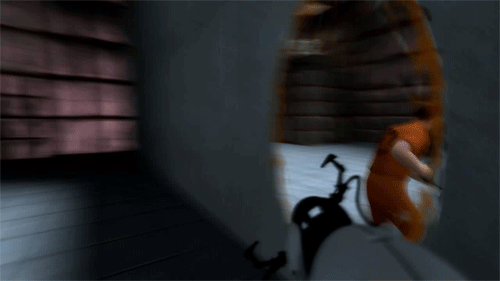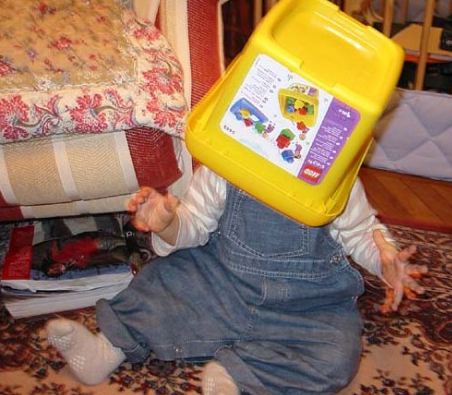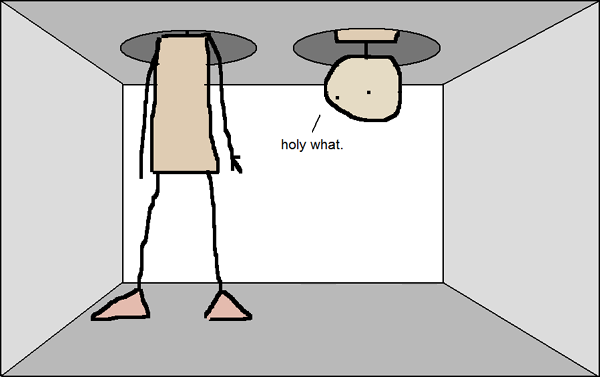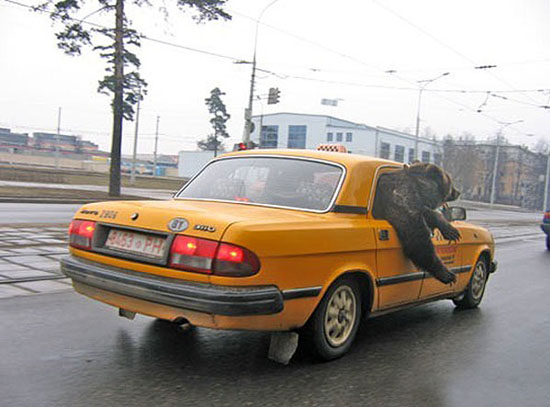 That is all.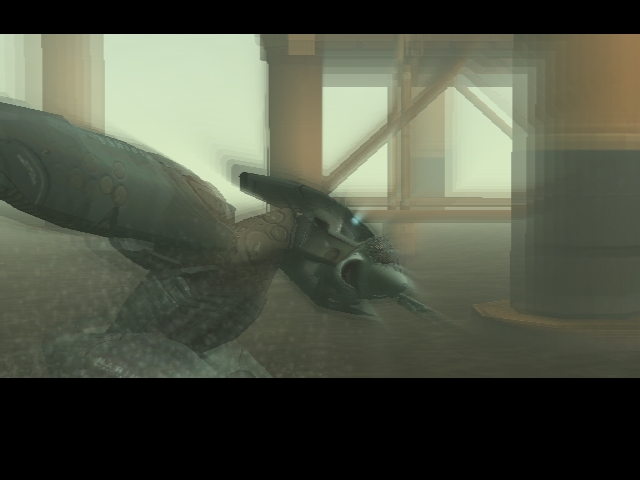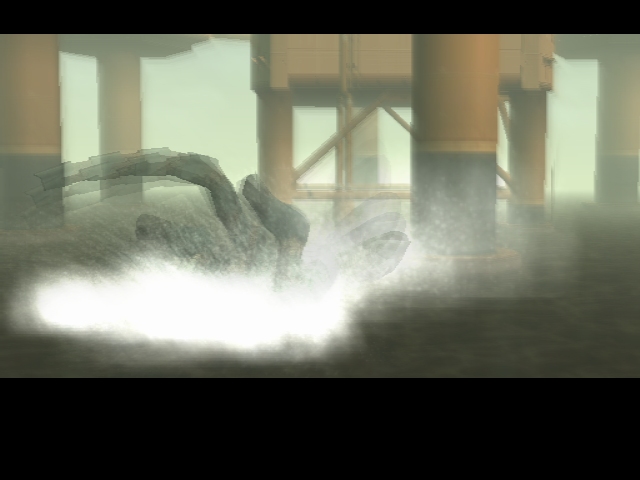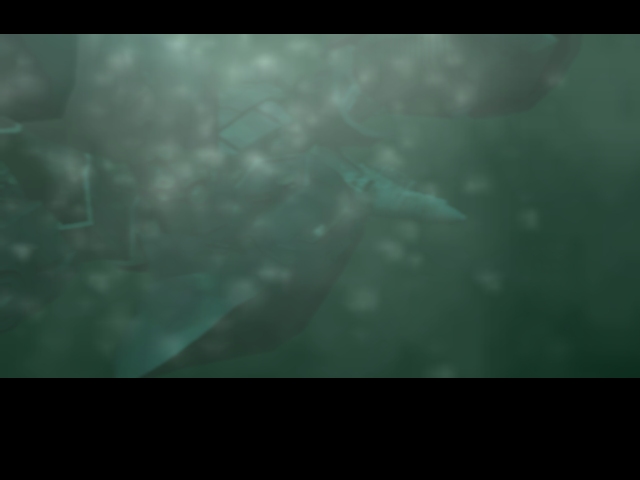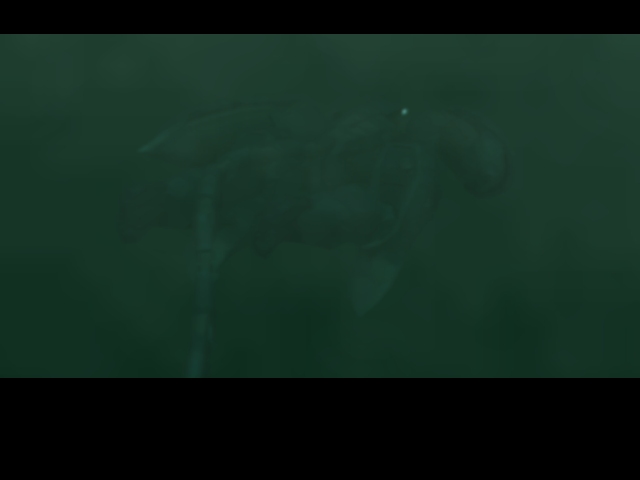 RAY dives down into the murky depths...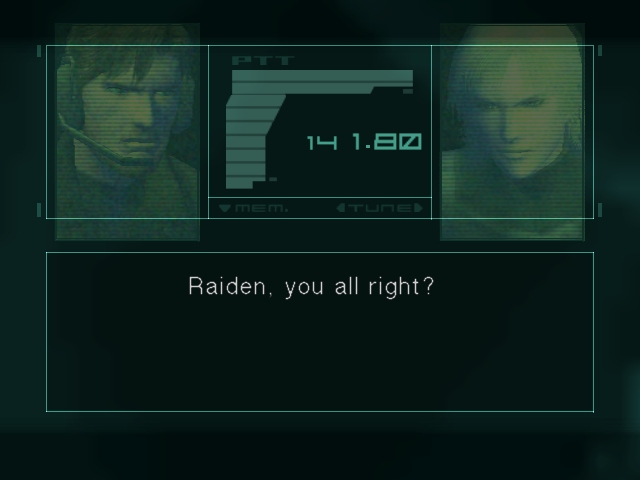 Just dandy, Pliskin. Just dandy.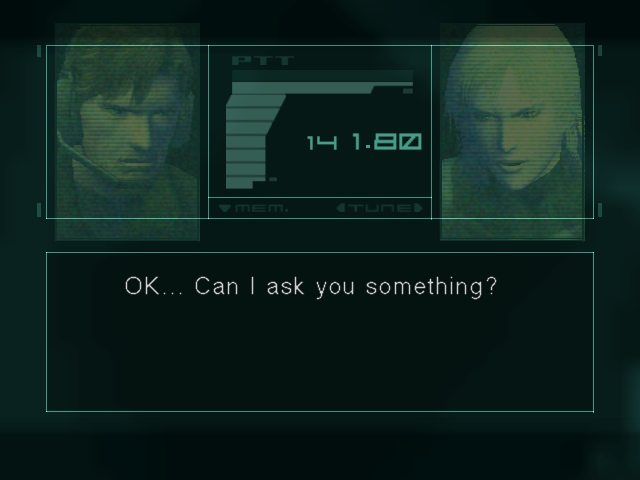 "WHAT THE FUCK JUST HAPPENED DOES THIS HAPPEN A LOT WHERE YOU COME FROM WTF WTF"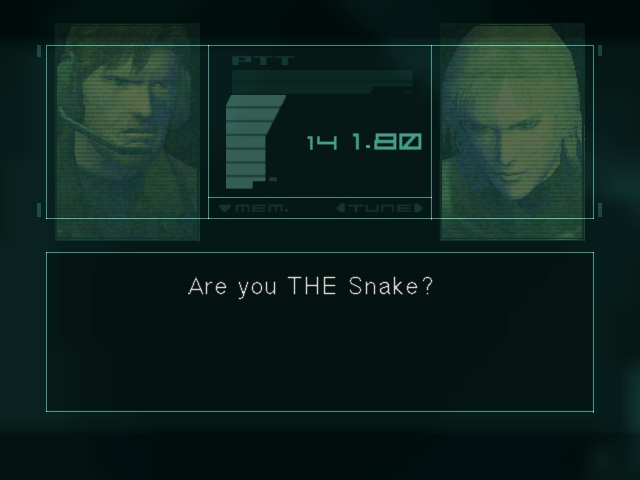 "Nope. A Snake, but not THE Snake. Sorry.

"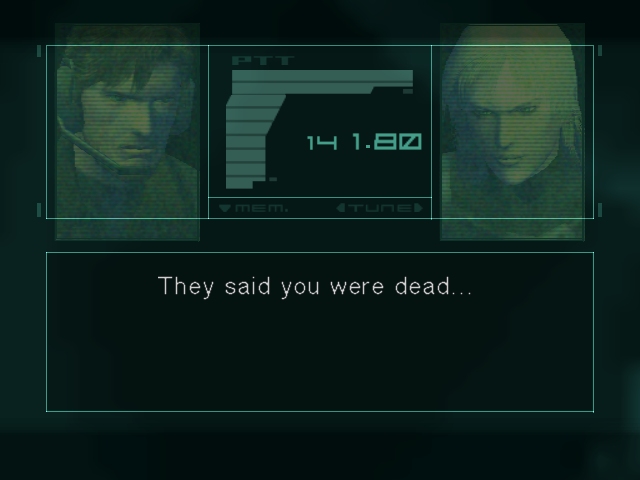 You're thinking of that one eyed guy who escaped from New York.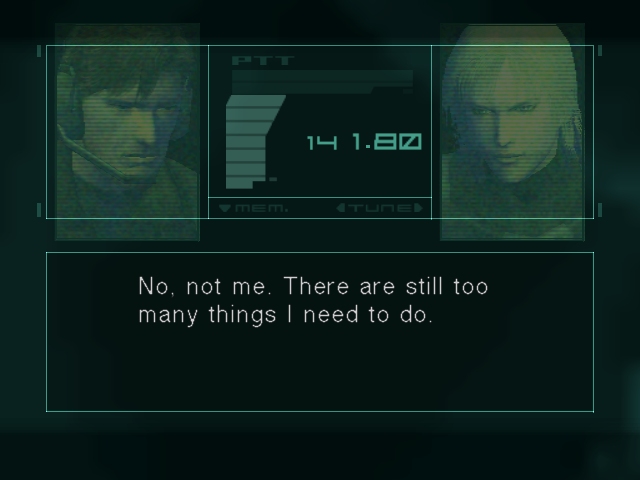 "Poeple to kill, places to blow up, that sorta thing."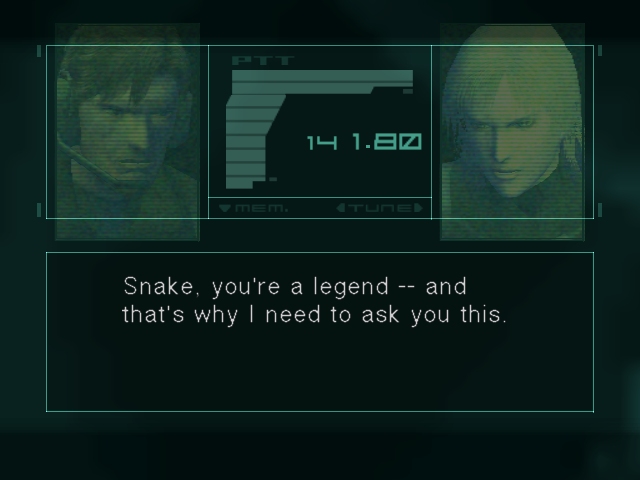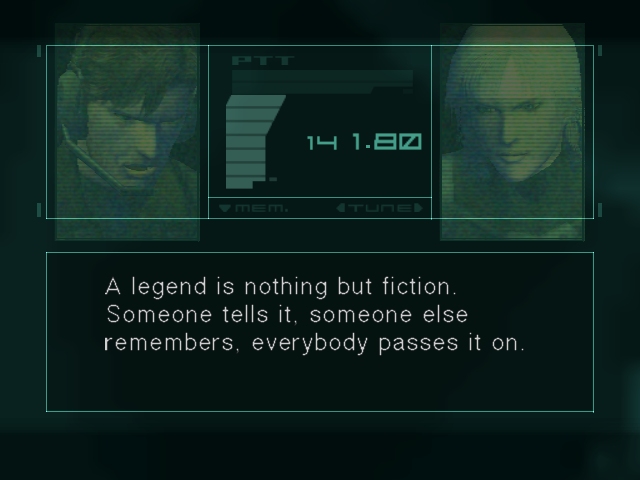 Another great line.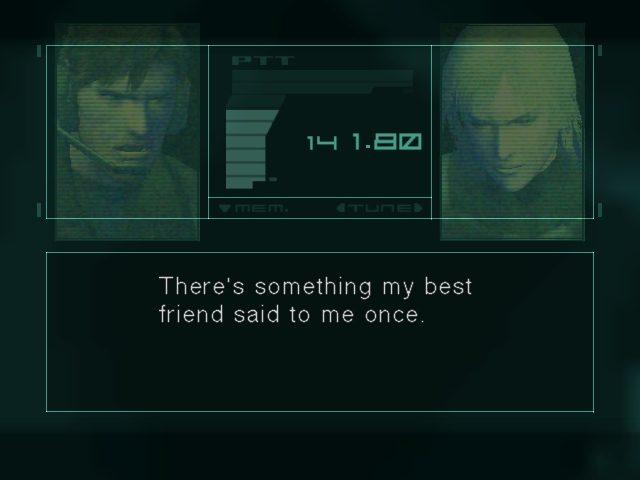 Snake had friends? Er, I mean...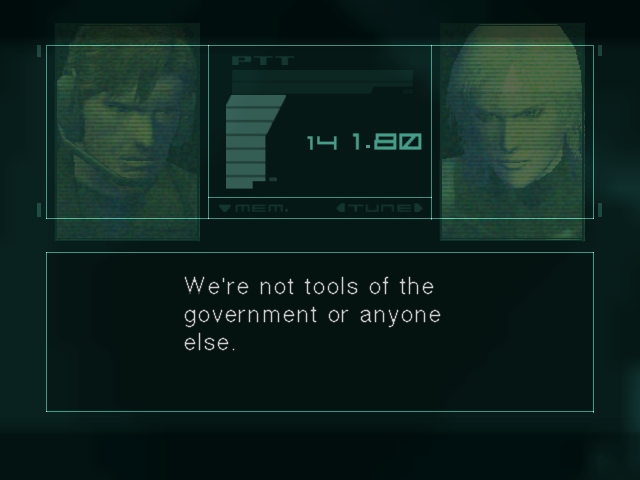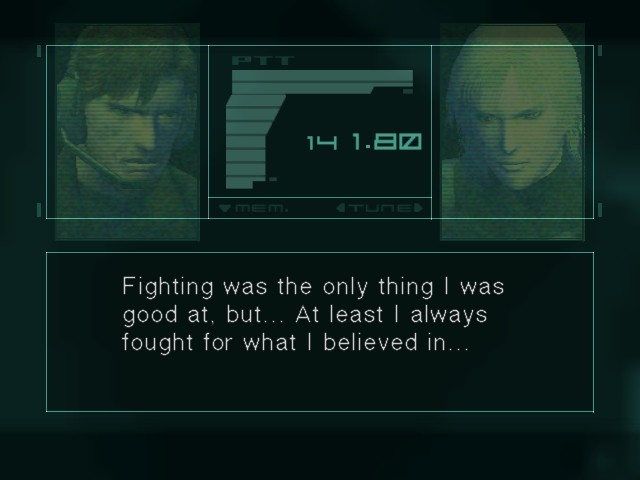 Gray Fox is dead. Long live Gray Fox!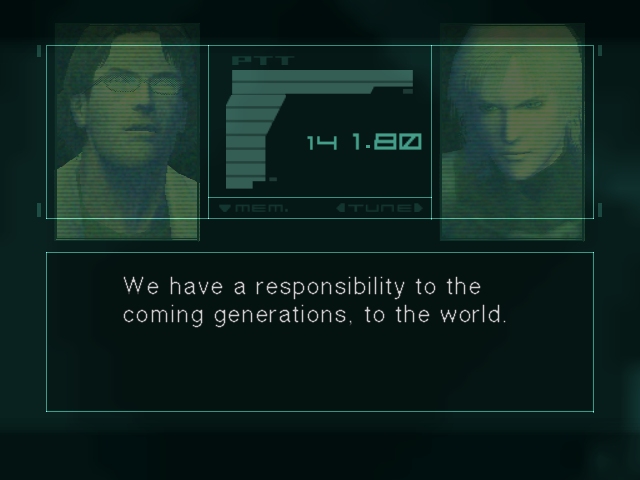 "...to tell them to lay off the chocolate bars, stop drinking soda, and go hook up with that one cute girl at the book store."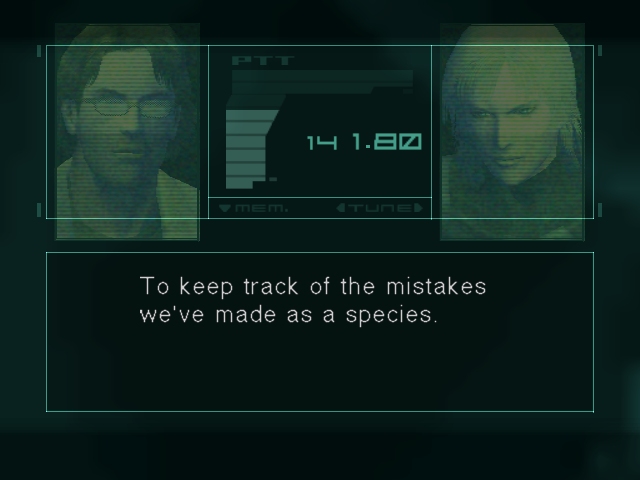 Yeah, like the soda thing.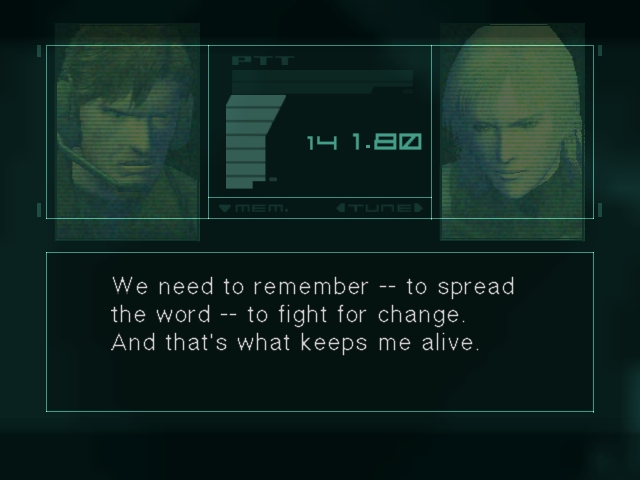 Amen to that.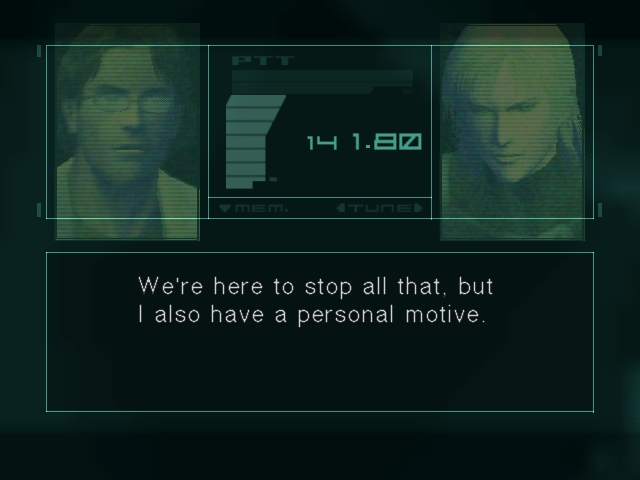 "All that" as in the whole terrorist incident. Not the hilarious Nickolodeon show.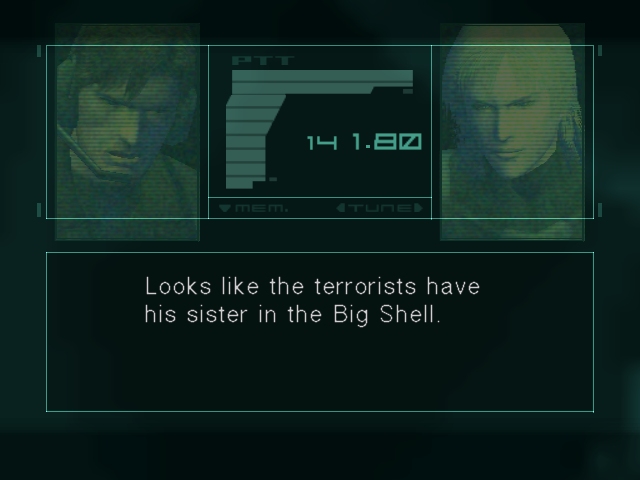 Guess who has to rescue her eventually? If you guess "Raiden" you get a prize.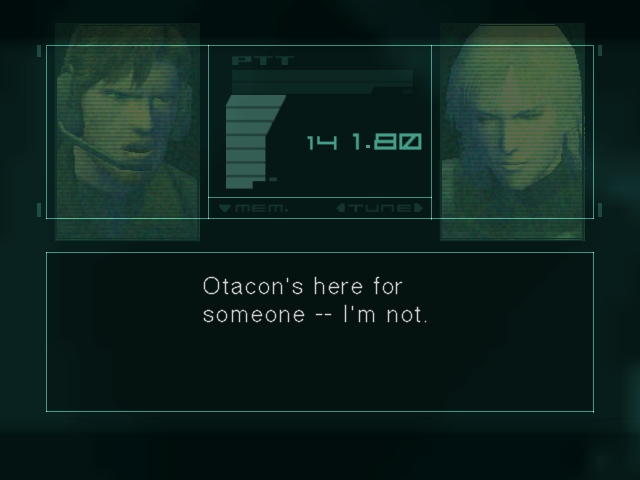 Yup, you're a loner and all that. Thanks for reminding me, Snake.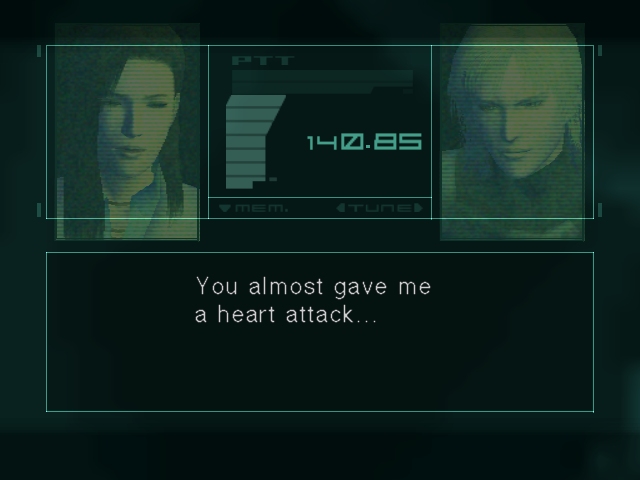 "Yeah, but would I notice?" *badumpish*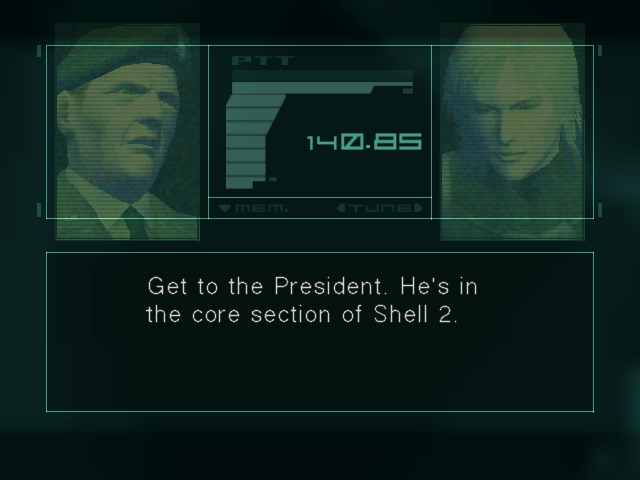 Let's roll.
---
Will Raiden have to traverse a bird shit covered pipe? Will the president feel up Raiden's crotch? WILL I HAVE TO FUCKING BACKTRACK?! Affirmative.