Part 4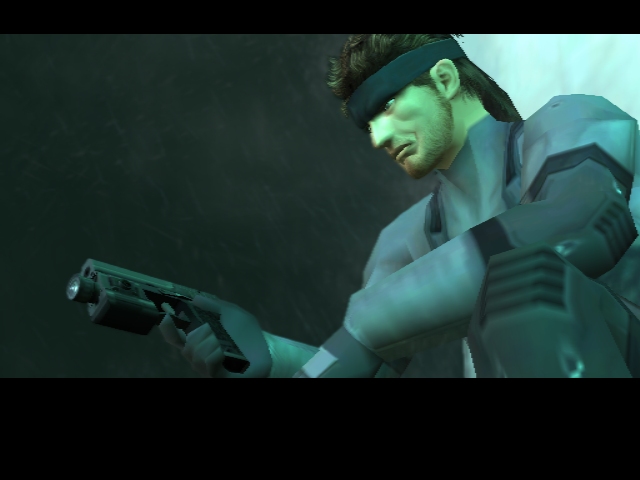 Snake ponders the meaning of existence after aquiring his new pistol.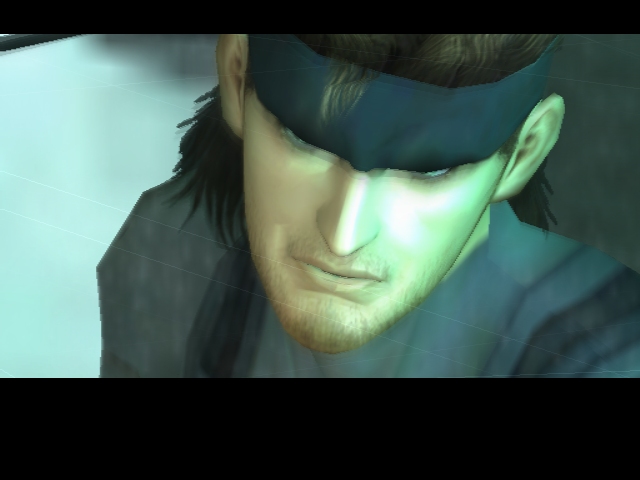 Wazzat?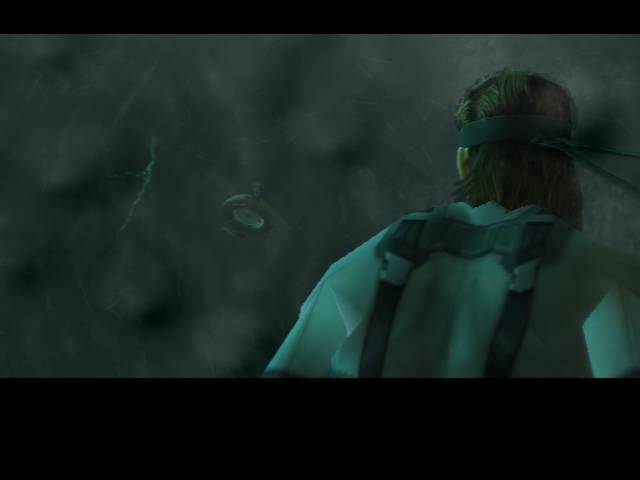 AH SHIT WAR OF THE WORLDS. TOM CRUISE USE YOUR WITCHCRAFT TO KILL THE ALIENS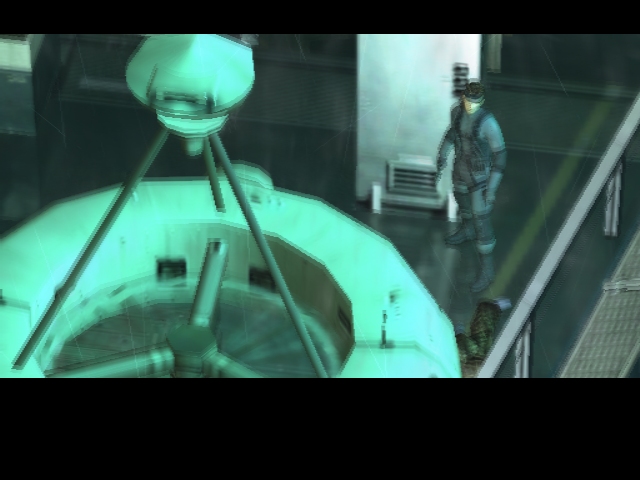 AAAAH - Oh, it's just a Military Surveillance Cypher! I get too worked up.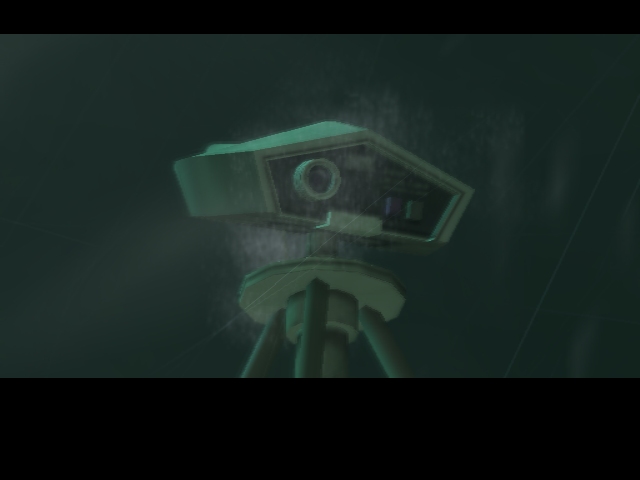 It snaps a picture of Snake over Olga's unconcious body.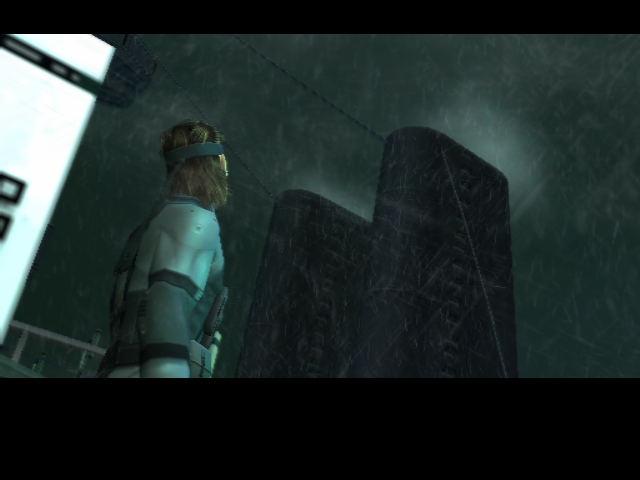 And it zooms off to find a mate, for today is the beginning of Cypher mating season.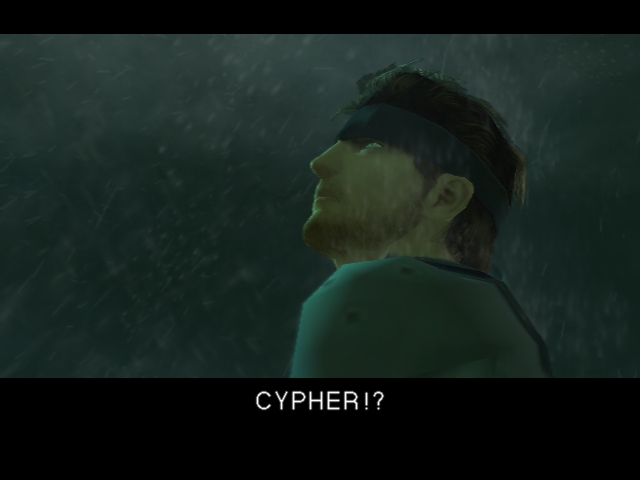 Yeah, thanks Snake. I already said that.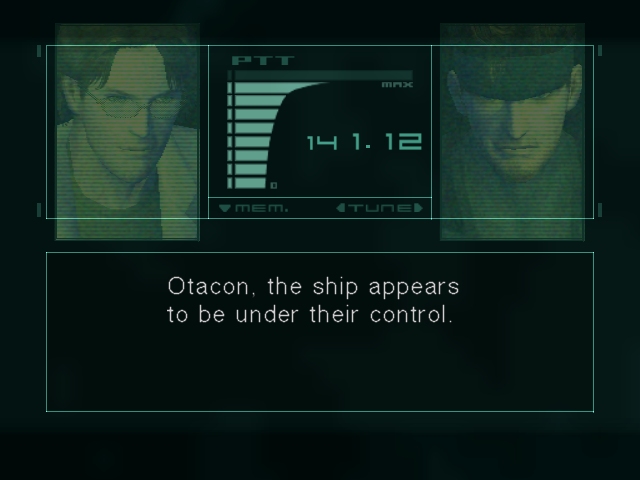 Ya think.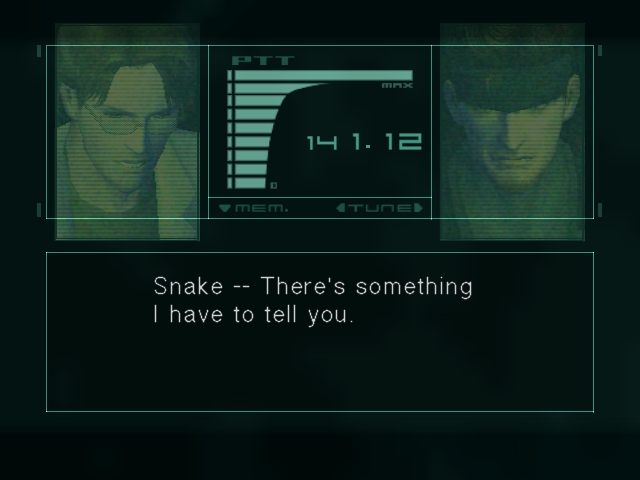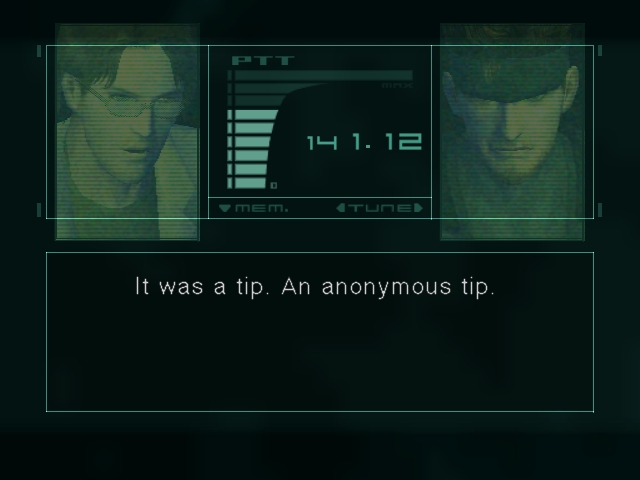 Oh. Whew.
Apparently, Otacon got all this info about the ship carrying Metal Gear from an anonymous source identifying it(her)self as "EE." Otacon has a sister named Emma, making her initials EE (their last name is Emmerich. Otacon's first name is Hal). He thinks it may be a trap, since he hasn't spoken to his sister in over 10 years. Why? Oh, you'll find out...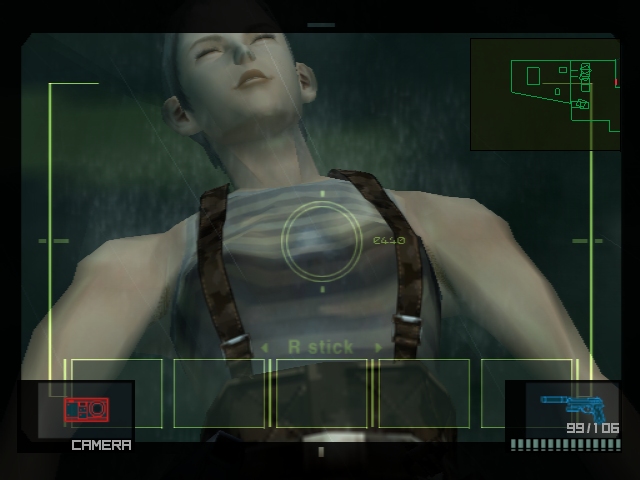 What, they don't have kevlar bras in the private sector? Yeesh.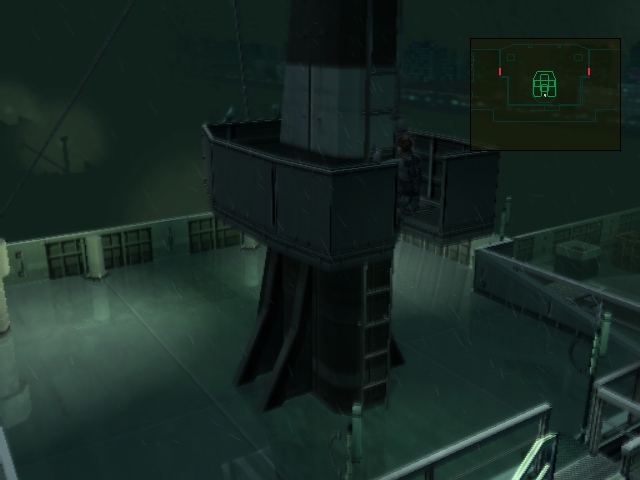 I grabbed Olga's dogtags, then started going up this...long...ladderrrrr.....
What a thrill...

With Darkness and silence through the night...

What a thrill...

I'm searching and I'll melt into you....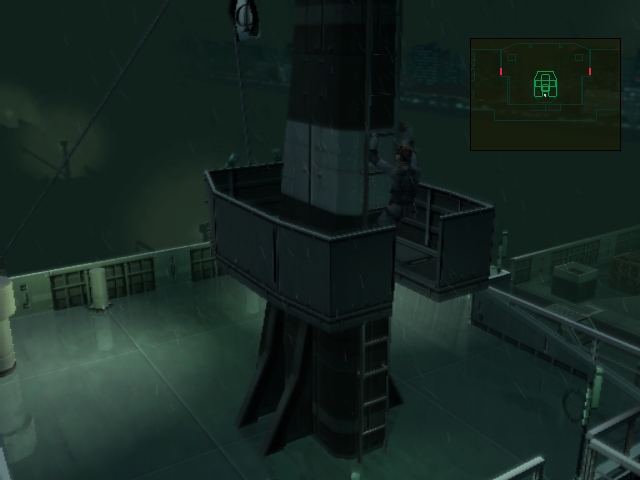 I GIVE MY LIFE, NOT FOR HONOR, BUT FOR YOUUUU!!! (snake eaterrrrrr)

In my time....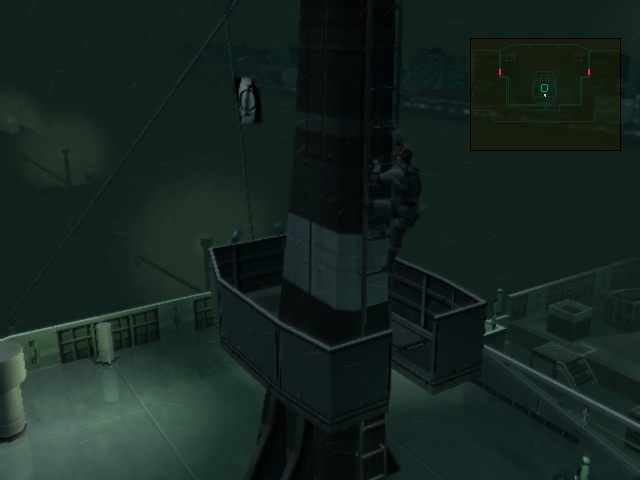 They'll be NOOOOO ONE ELSE!!!!!

I'M STILL IN A DREAM SNA-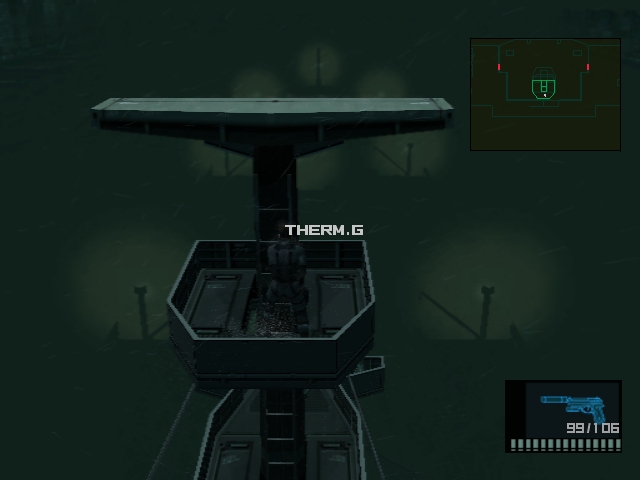 Oh. Wrong ladder.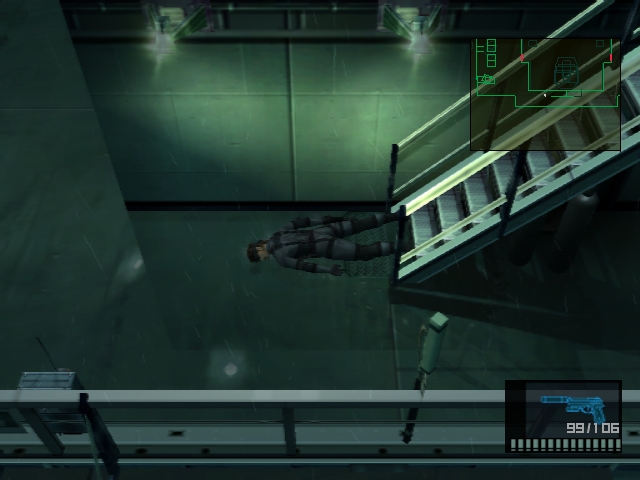 Snake is badass n' all, but not quite badass enough to not break his neck when rolling down stairs.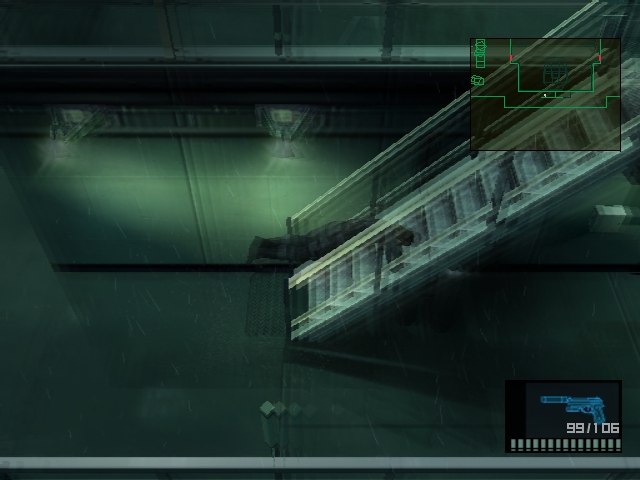 Snake retaliates by headbutting the stairs at super fast speeds.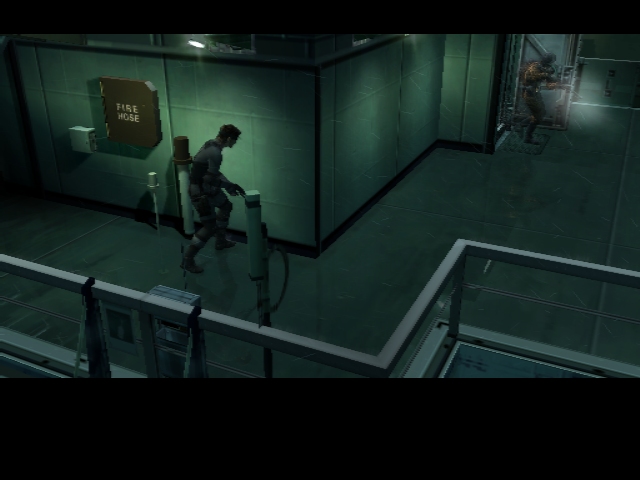 Neck snapping time!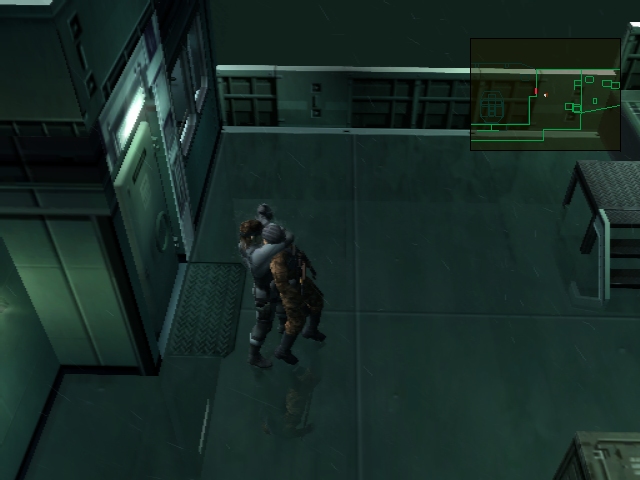 Your blaclava smells wonderful. *crack*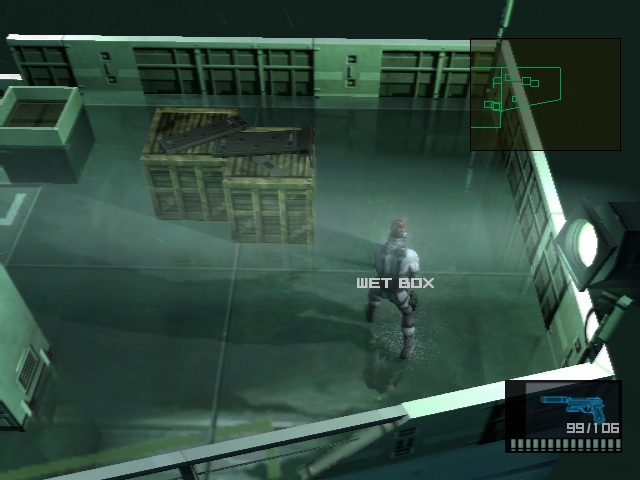 Ya thanks Kojima this'll come in handy.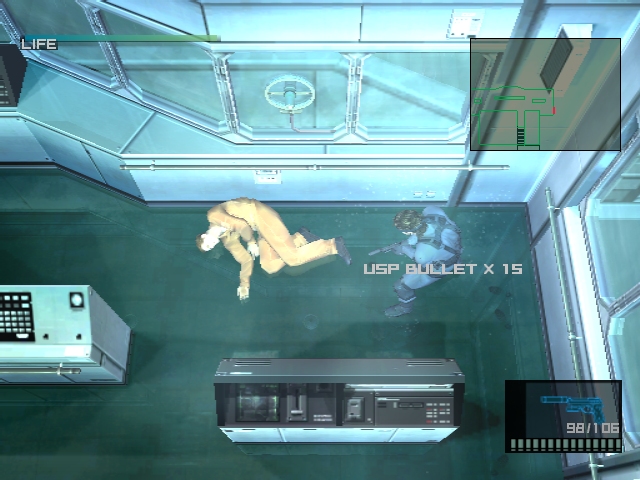 Back in the control room, we grab some bullets. Hell yeah, things that you put into things that kill people!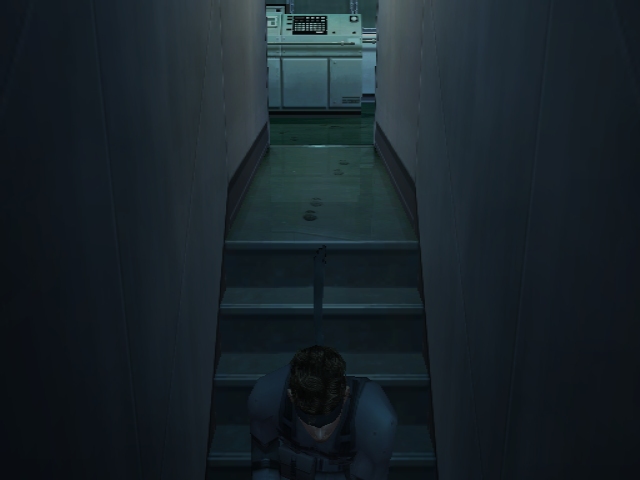 Let's get down into the cargo holds...