Part 6
Tanker Chapter, Final
---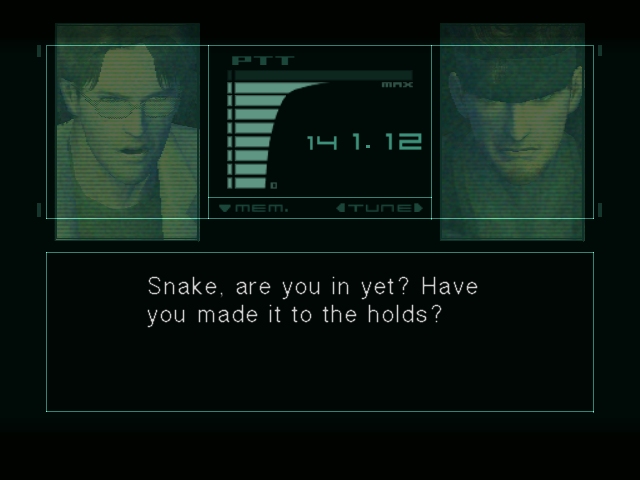 "Yep. Had to kill a few guys. No big deal."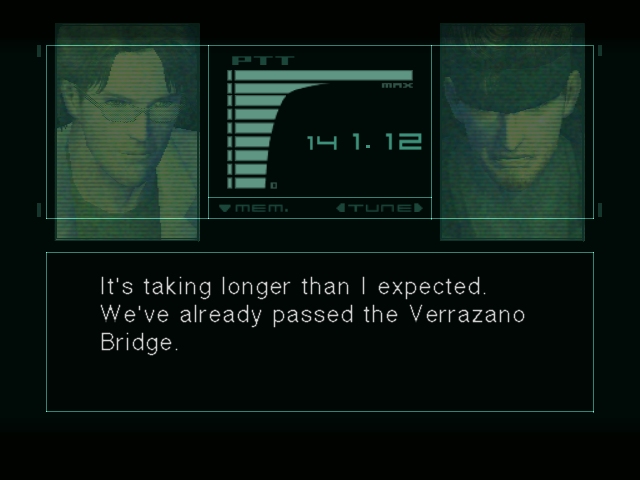 Shit.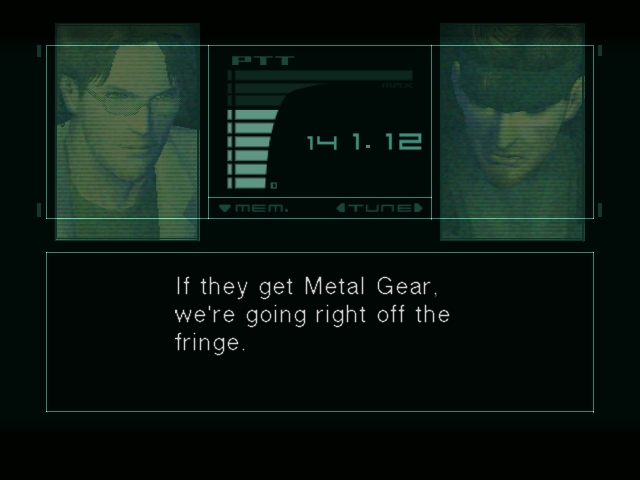 Snake really likes the word "fringe". He says it at least 2 more times through out the course of the game.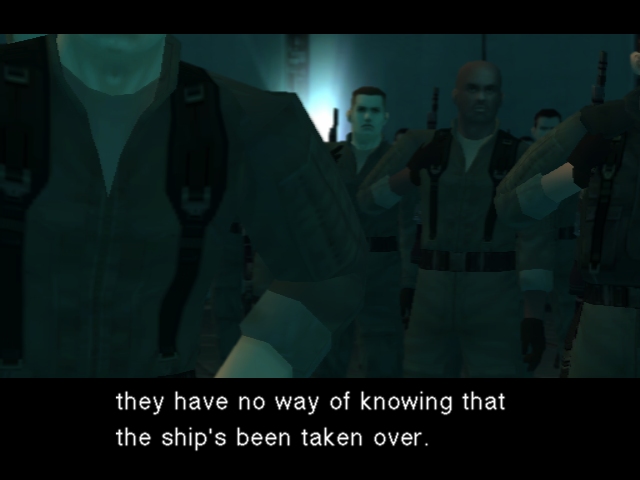 What, no walkie-talkies? Security cameras? Nothing? What kind of shit ship is this?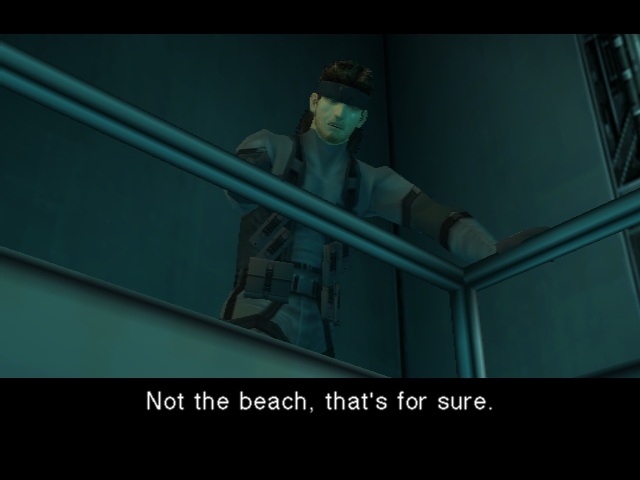 Otacon wonders where they are headed, to which Snake replies. Don't quit your day job, Snake.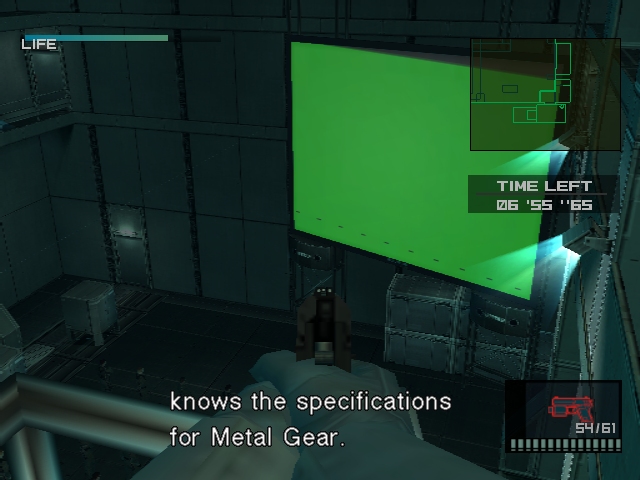 Unfortunately, none of the images show up on the projector screen, meaning I couldn't do the projector-switch trick.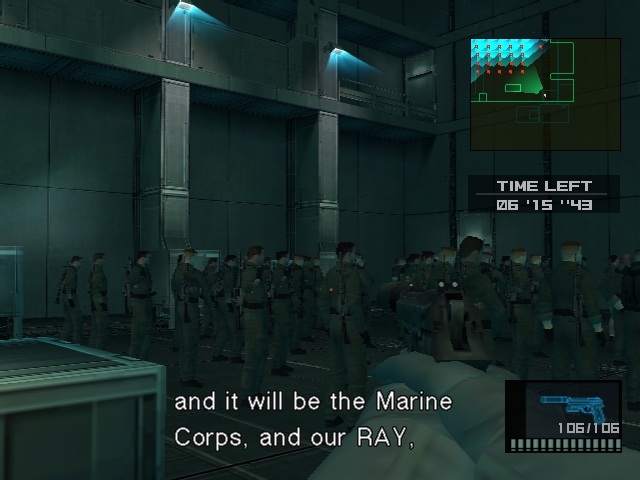 Teehee.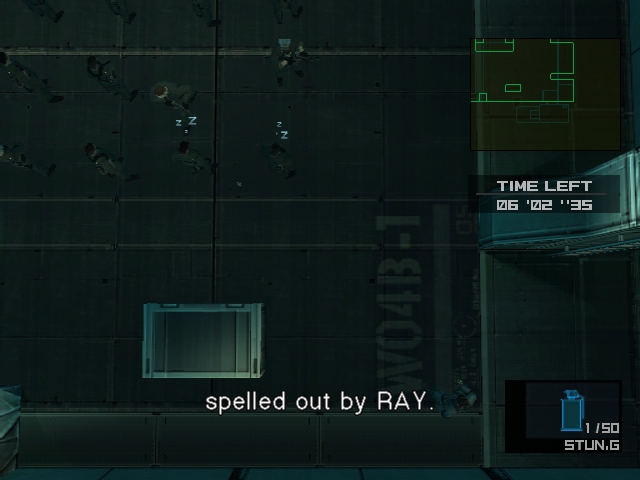 I tossed a grenade in near the back of the line, but it hit a guy and they all saw me!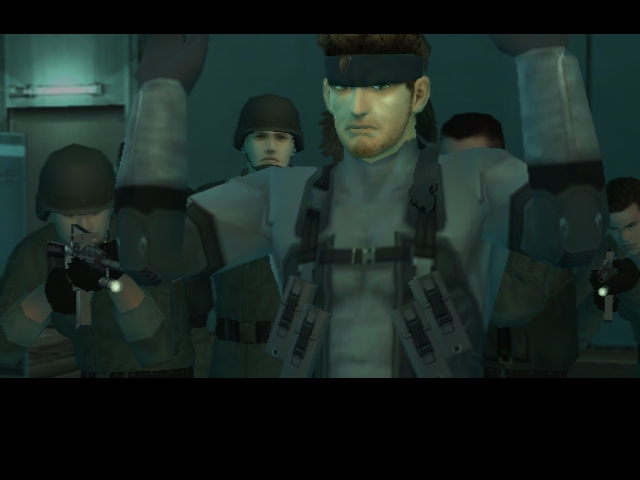 Shit. Well, let's try that again.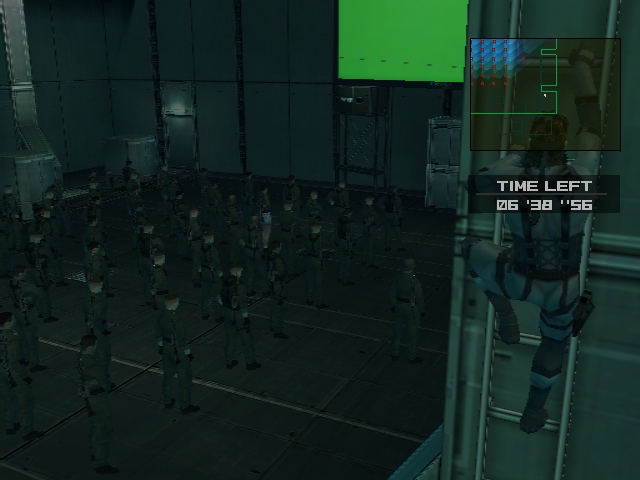 Wait a minute...that guy's not wearing any pants!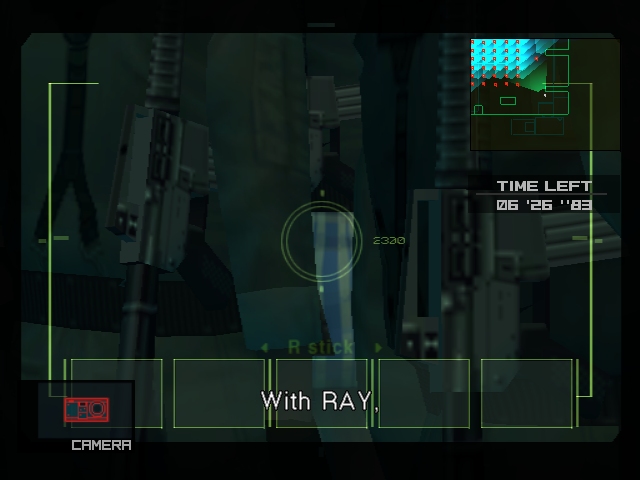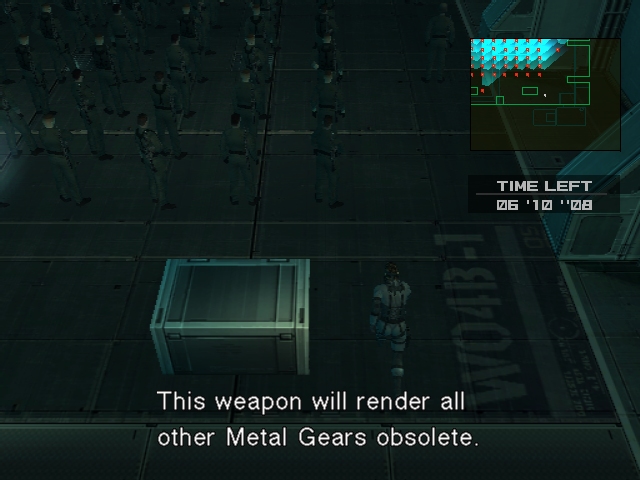 Running headbutt!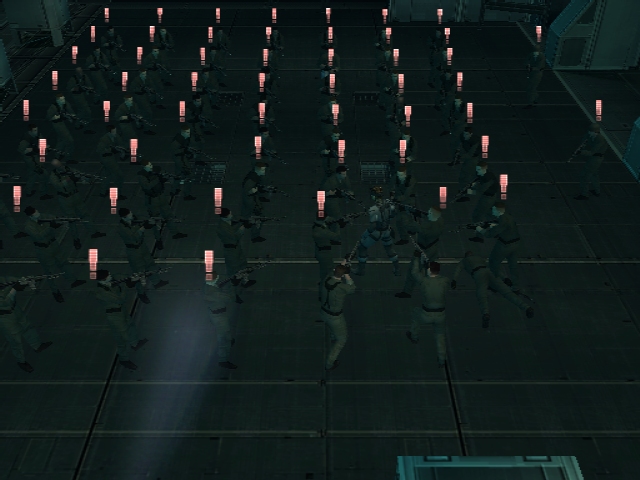 FUCKING HELL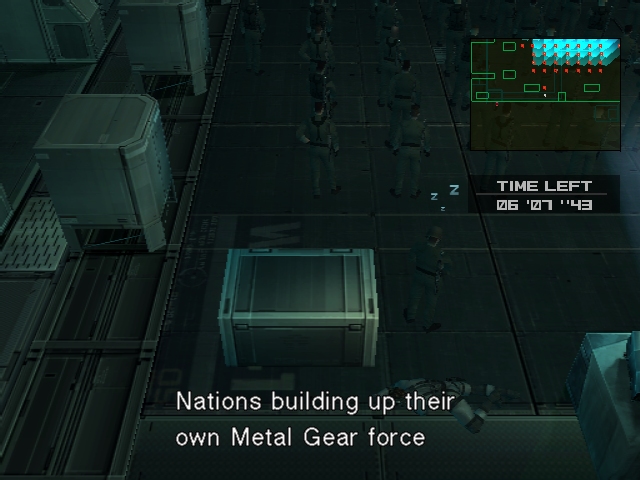 Let's get outta here.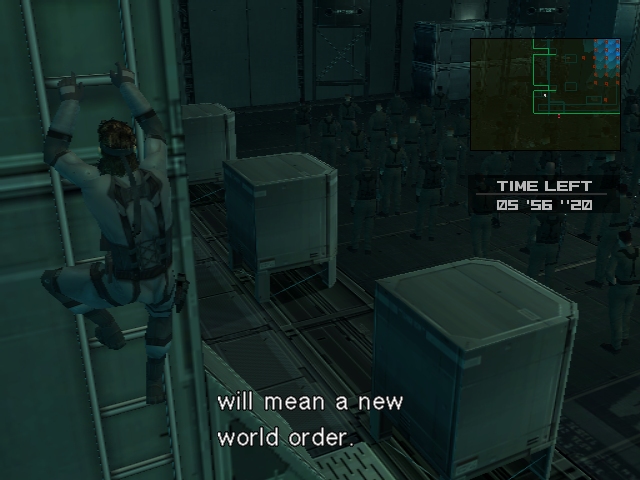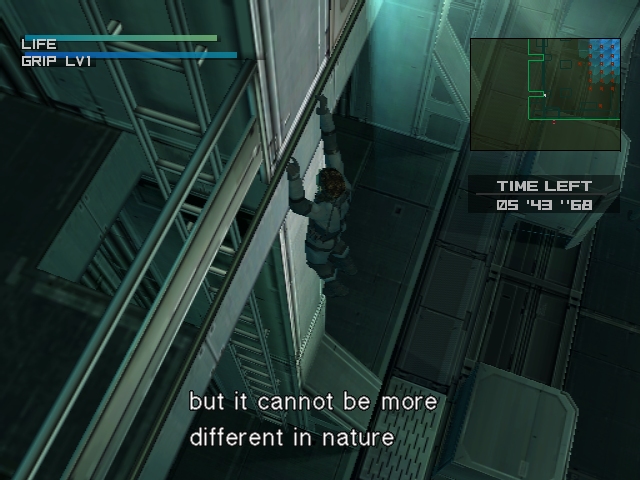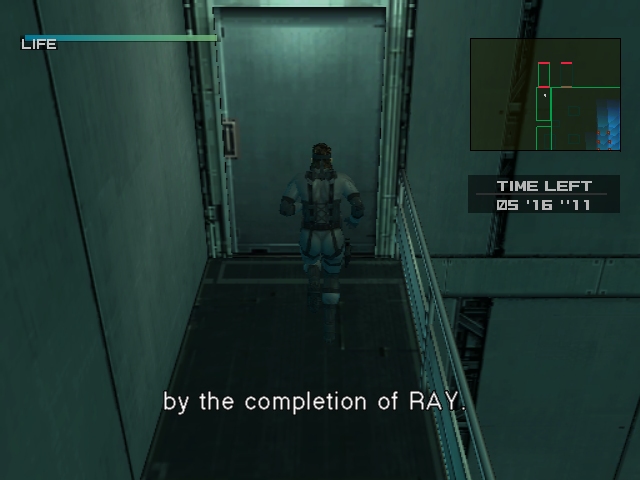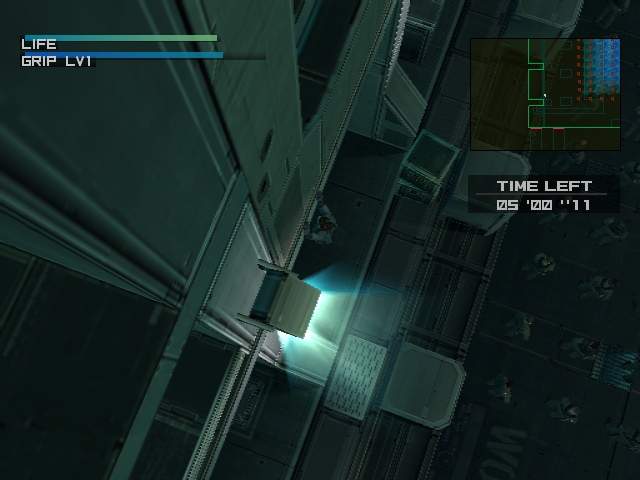 THIS IS EXHILERATING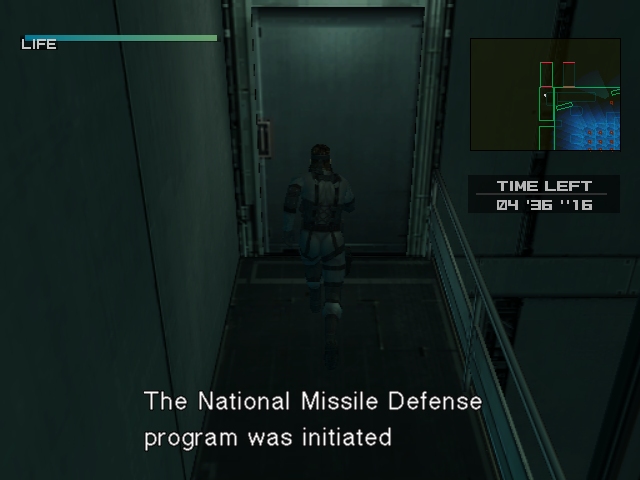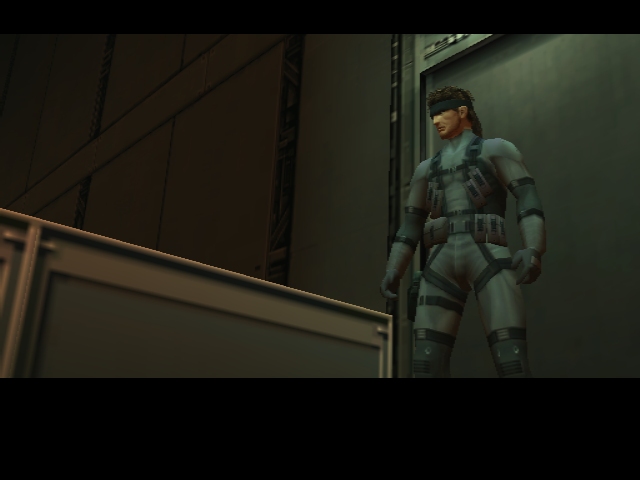 Lemme guess, is it...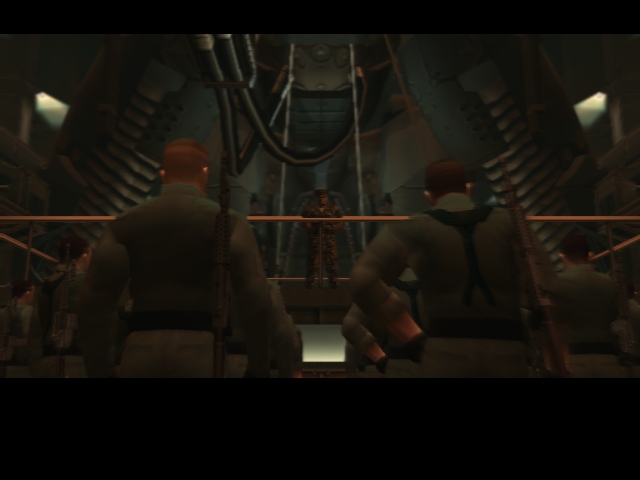 ...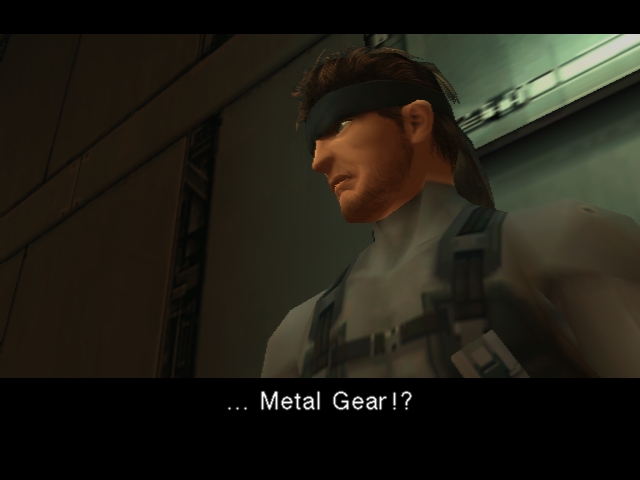 METAL GEAR?!
Gotta snap these photos so we can blackmail the US government into not developing any more Metal Gears. Great plan, Philanthropy!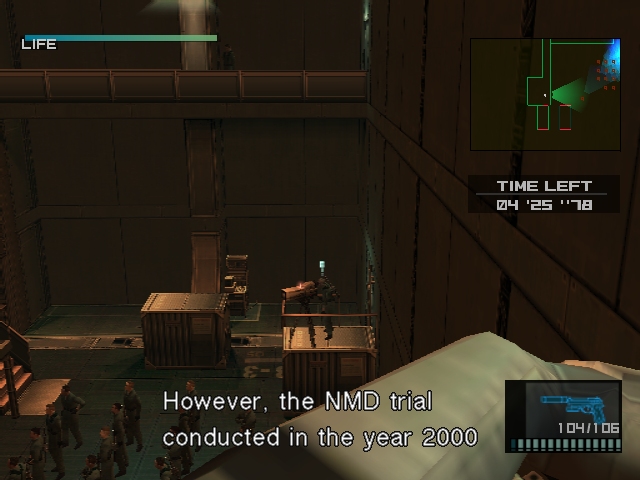 SLEEEEEEEP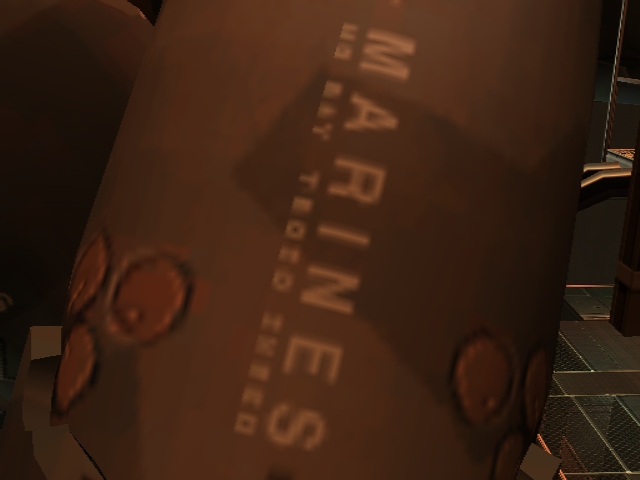 Let's see them talk their way out of that.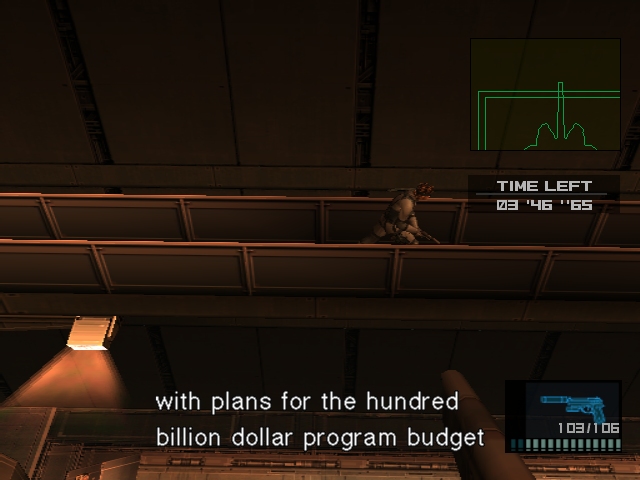 Fun Thing: Unequip any weapons, then look down towards the back of the holds. You can catch a quick glimpse of Ocelot. Unfortunately, he didn't show up here, probably because I took the upper route instead of crawling through the vents.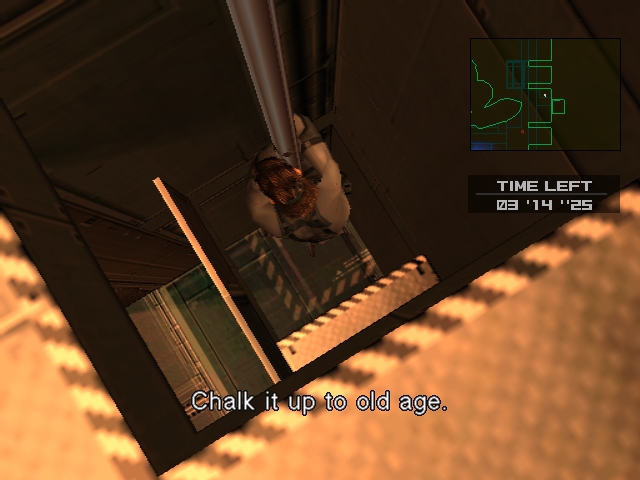 Snake always wanted to be a firefighter.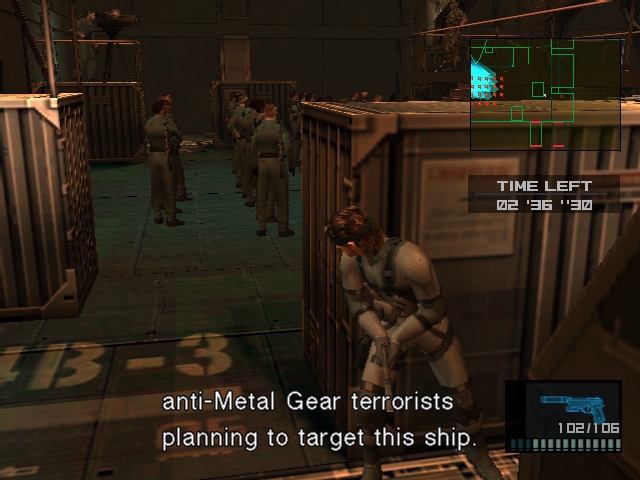 Uh, it's not me!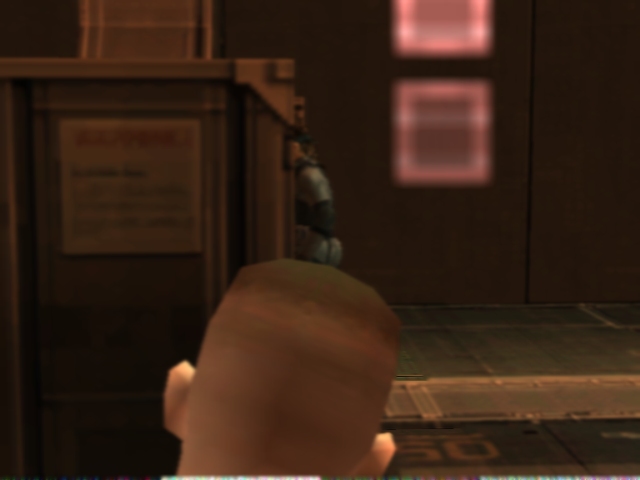 SHITCOCK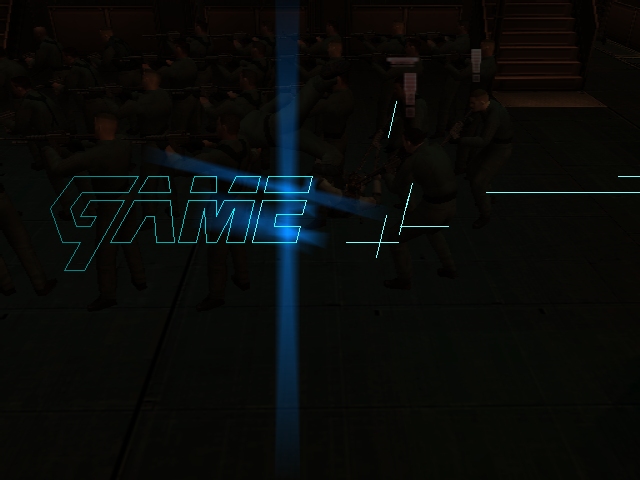 Doing a punch punch kick combo and knocking all of them out resulted in this lovely screen.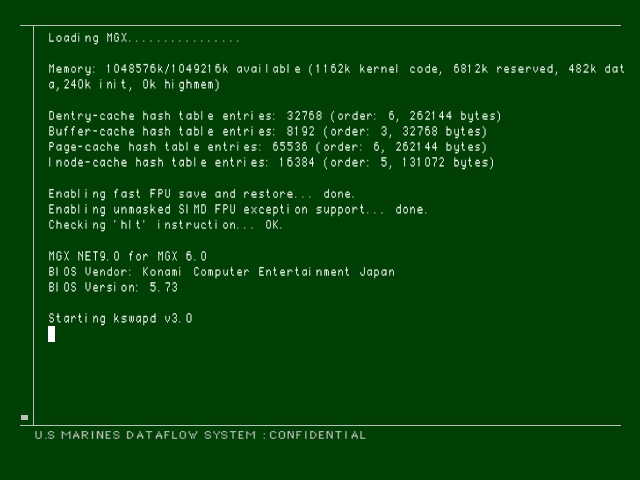 Snapped all the photos, now to upload them to Otacon. Hey...what the hell is this? They don't even have Macs!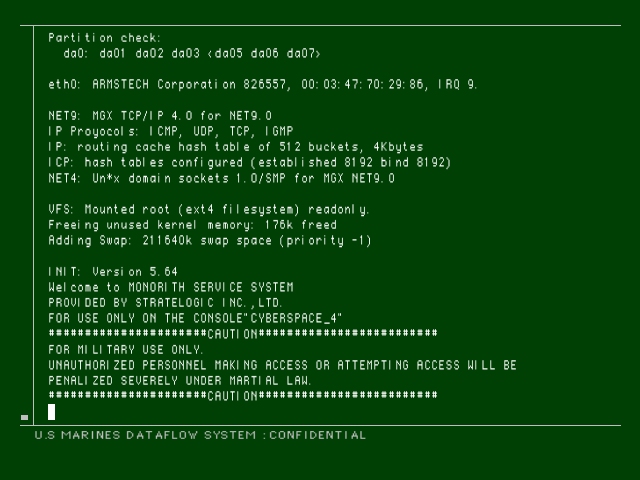 See the ARMSTECH at the top? That was the corporation that co-developed Metal Gear Rex in MGS1.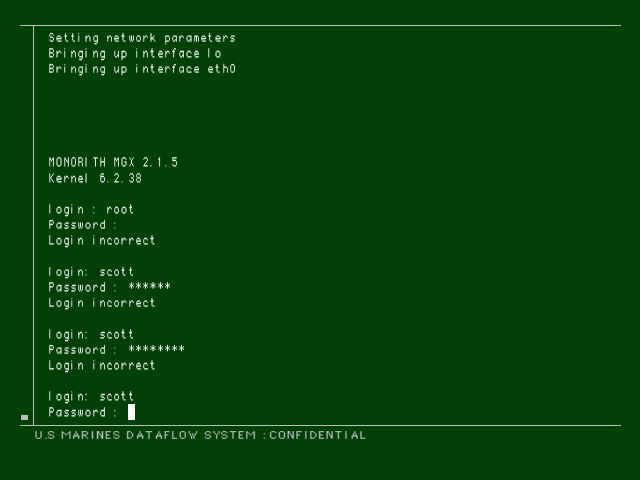 Snake did not pay attention during the movie "Hackers."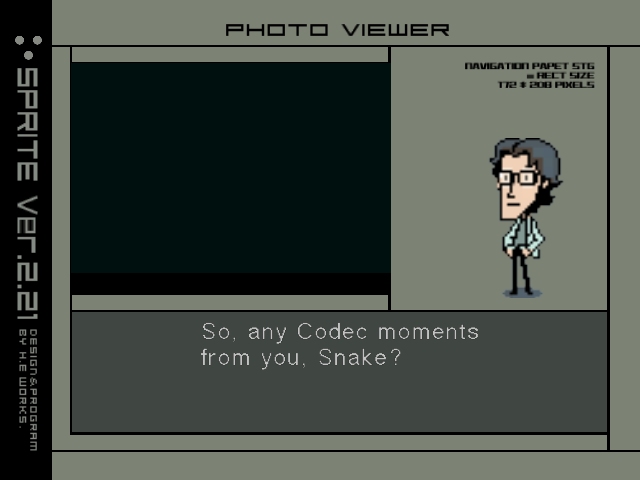 "Just you telling me shitty Chinese proverbs. Where's Mei Ling, godammit."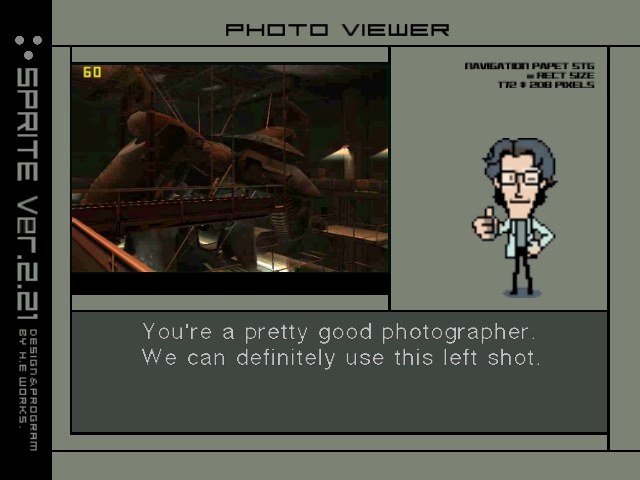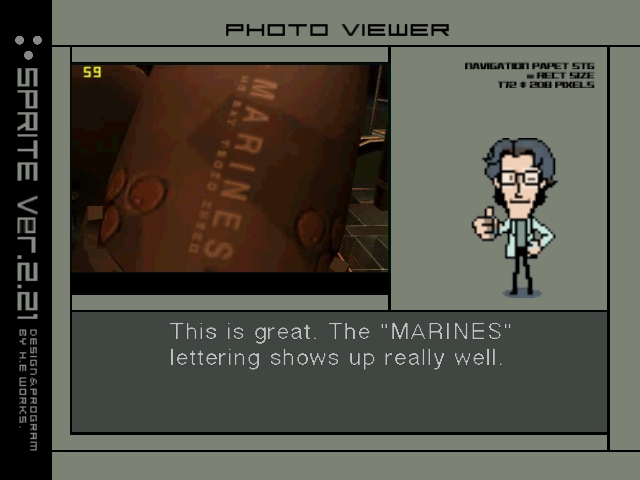 I like how the FRAPS fps counter shows up.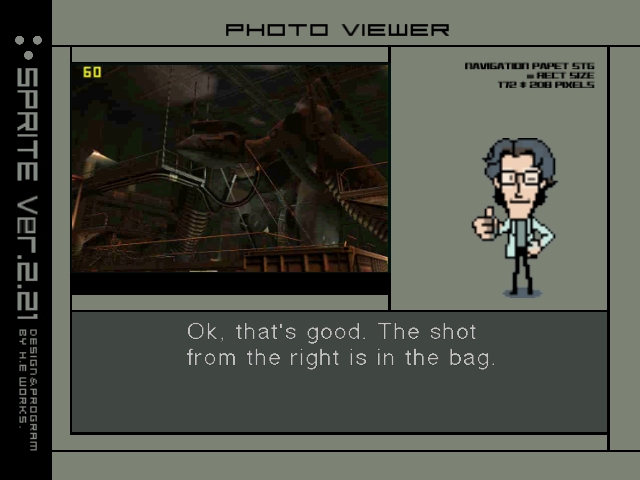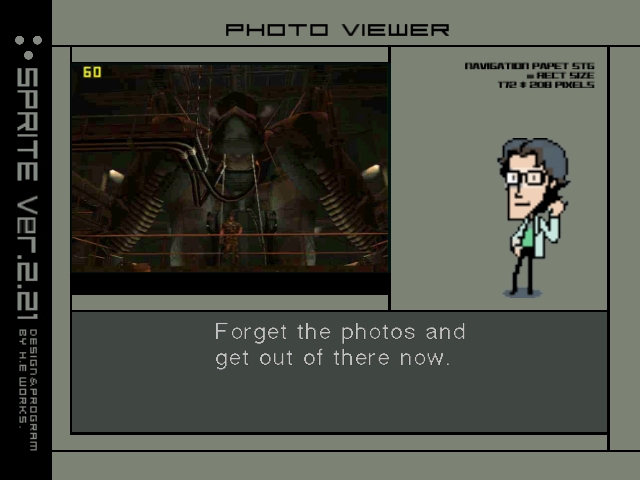 I can do that.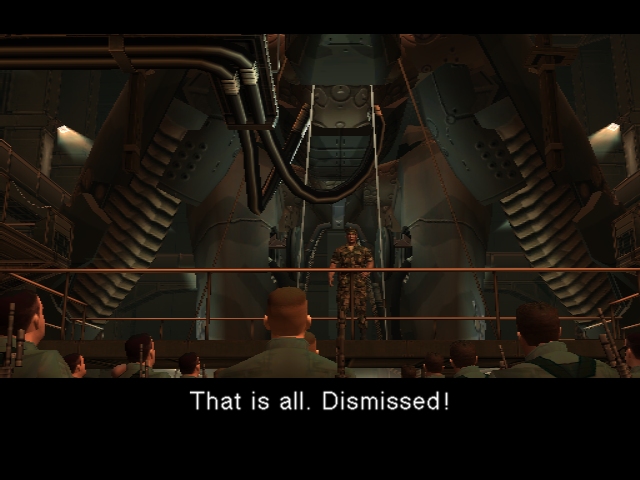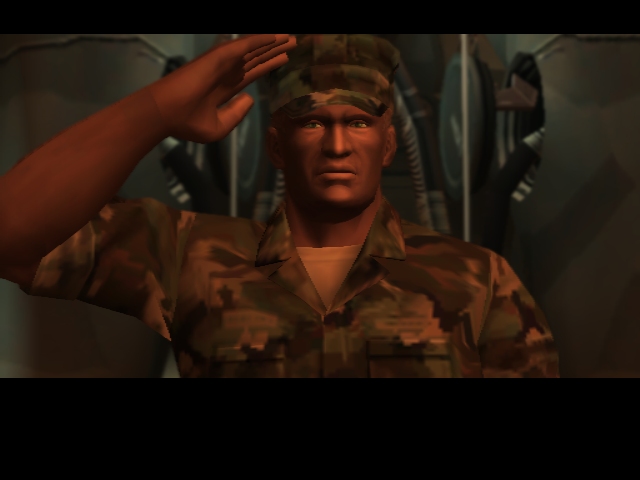 Is that...clapping?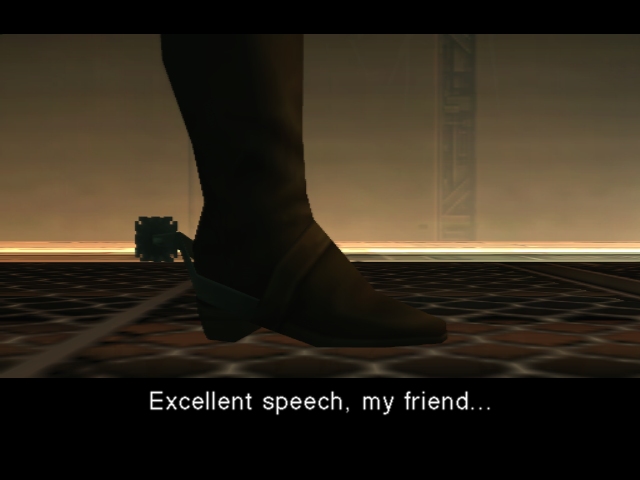 The Devil Wears...Cowboy Boots.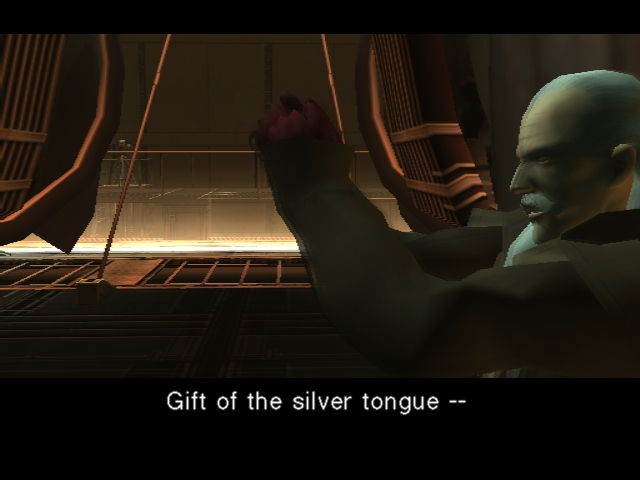 Oh hay thanks, I take pride in-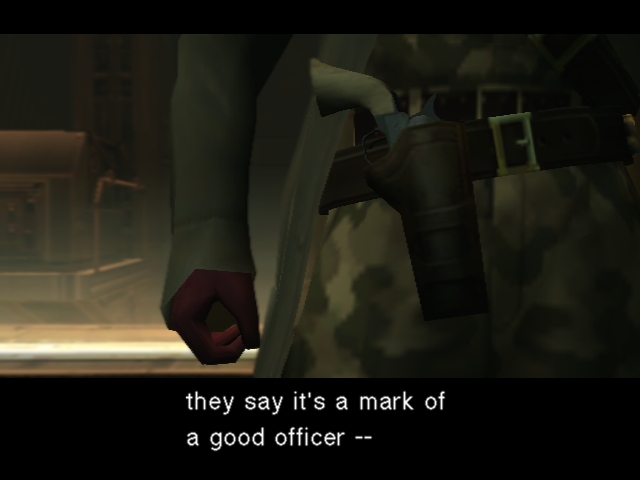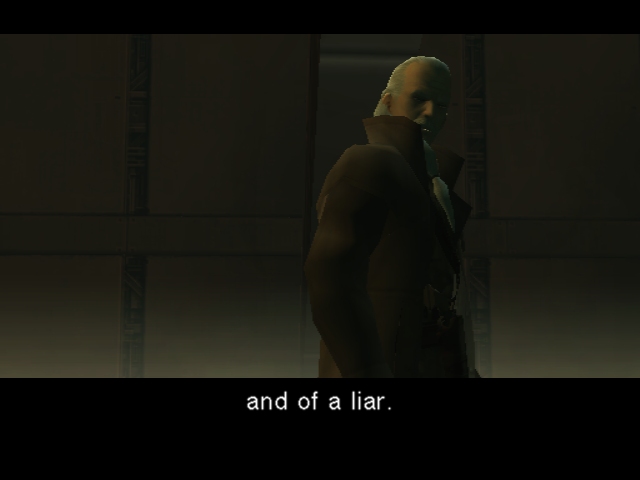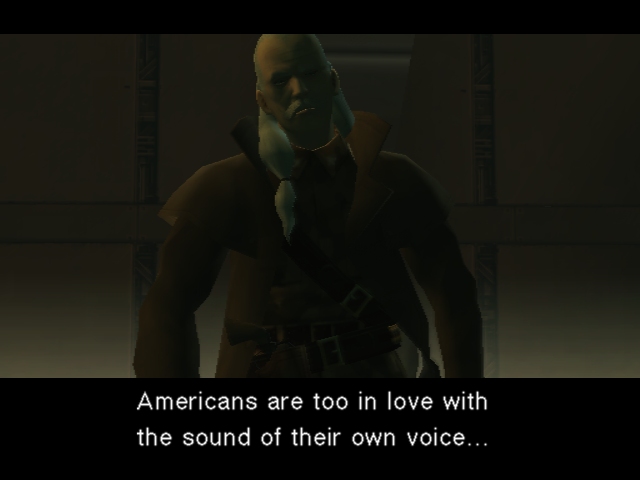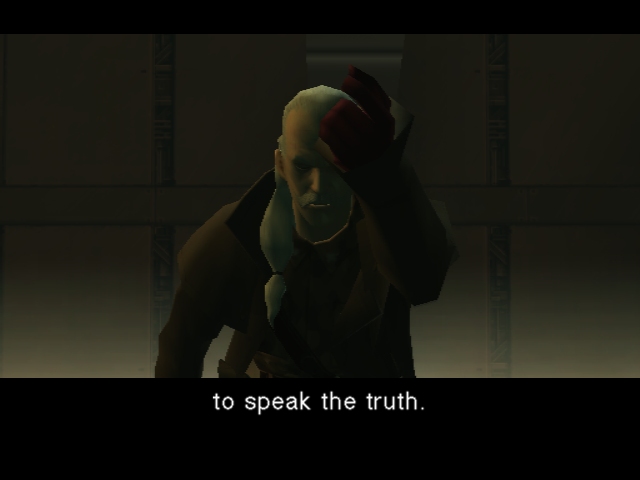 The same can be said of all governments. But enough talk, have at you!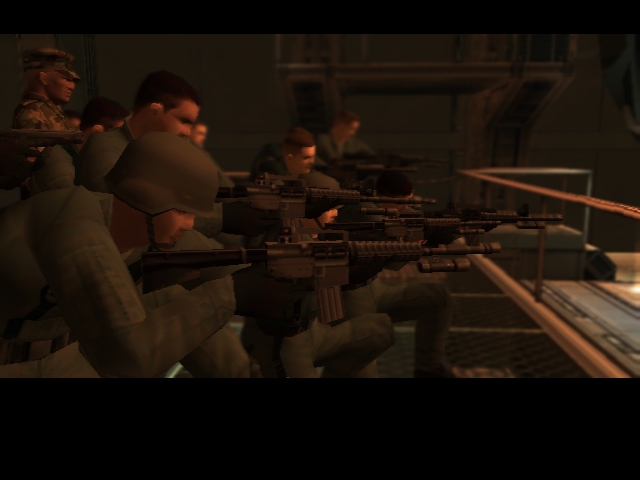 Marines are ready to kick some ass biatch!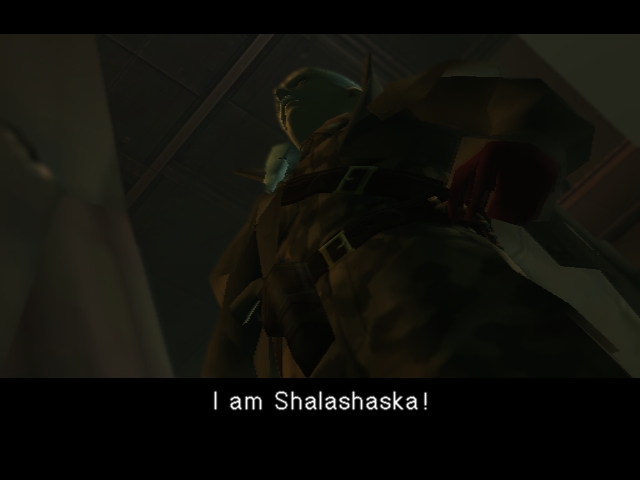 Unbreakable was great! Are you going to make sequels or - FUCK.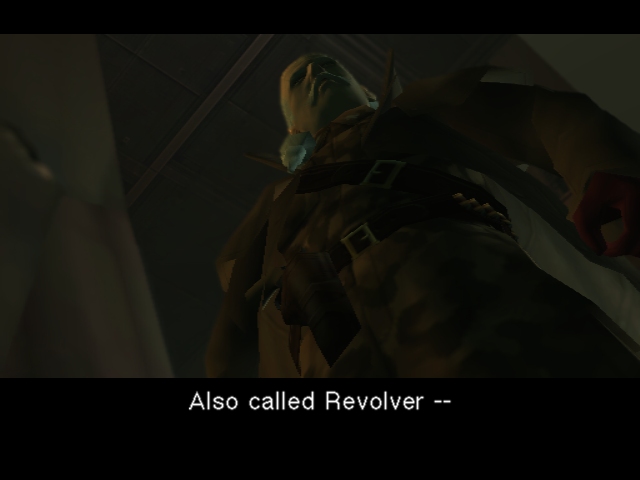 He likes Wheel-Guns.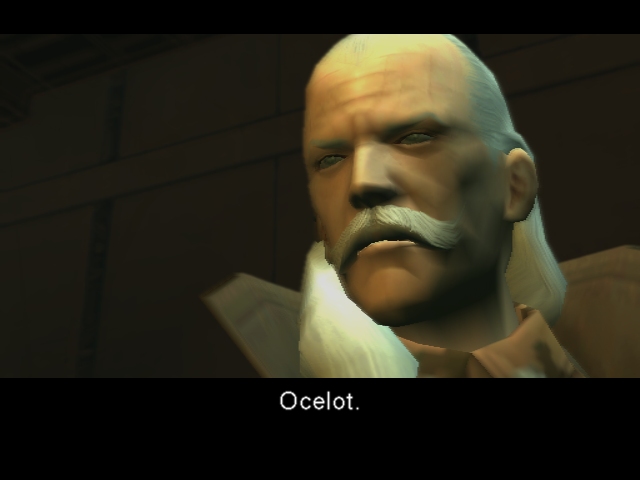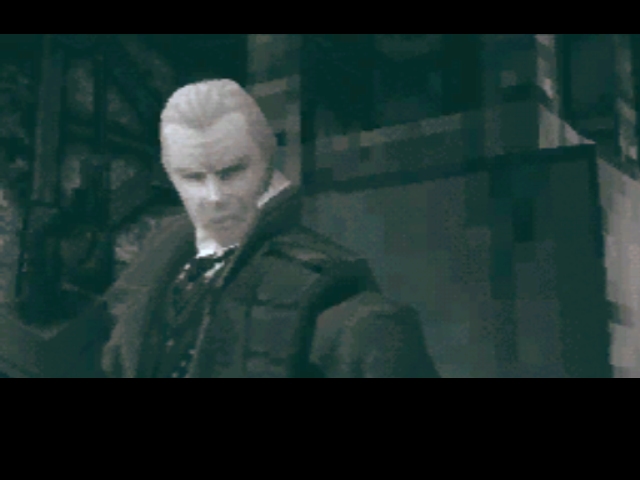 Huh. We've come a long way in the games industry. Look at those textures! I can count the polygons!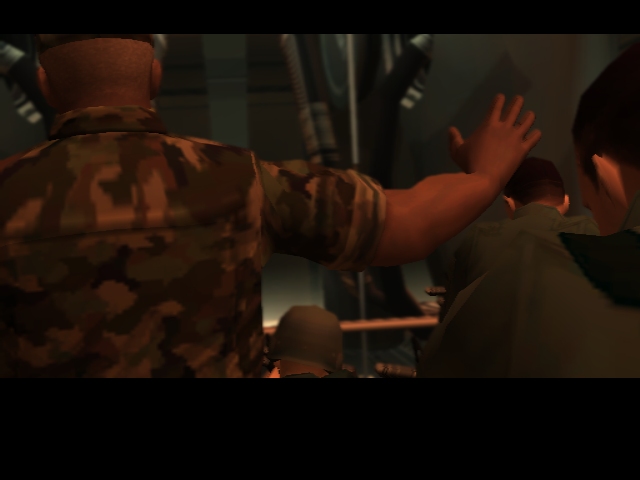 I got this one, homes.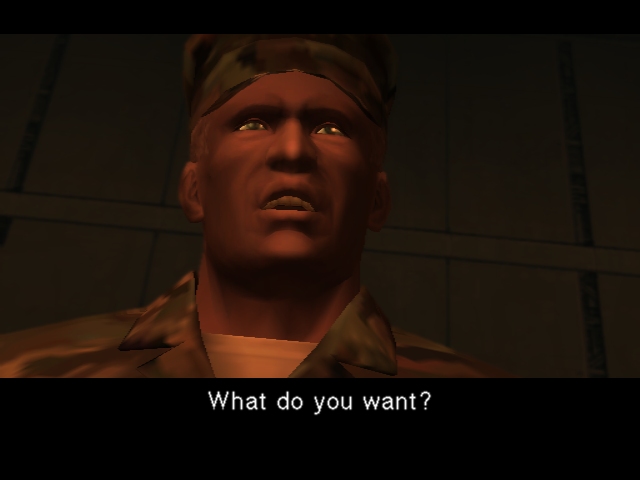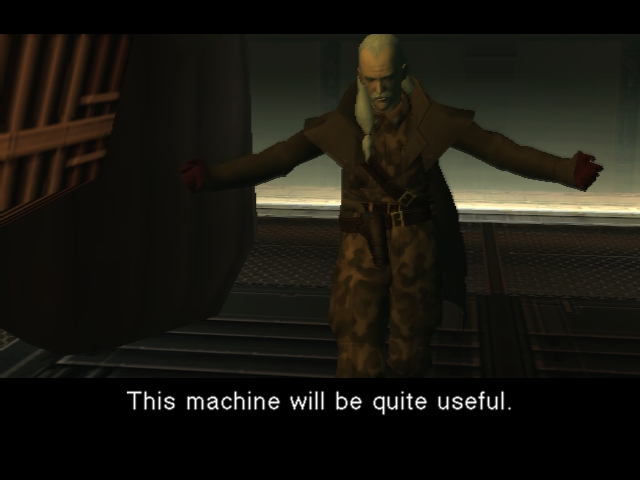 Doing what, exactly?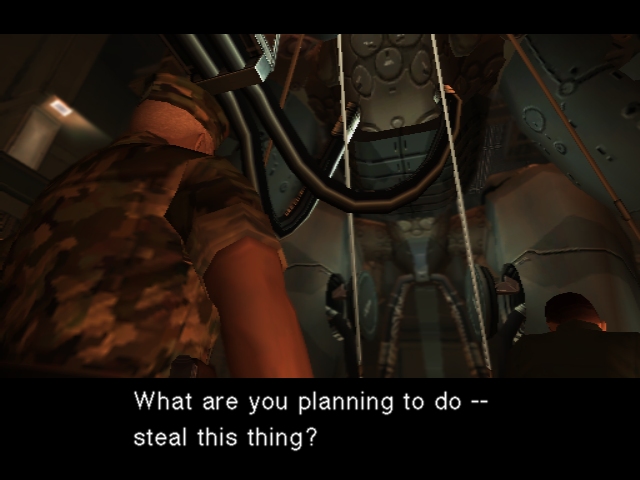 No, he was going to ask for it politely! What the fuck did you think he was going to do? Dumbass.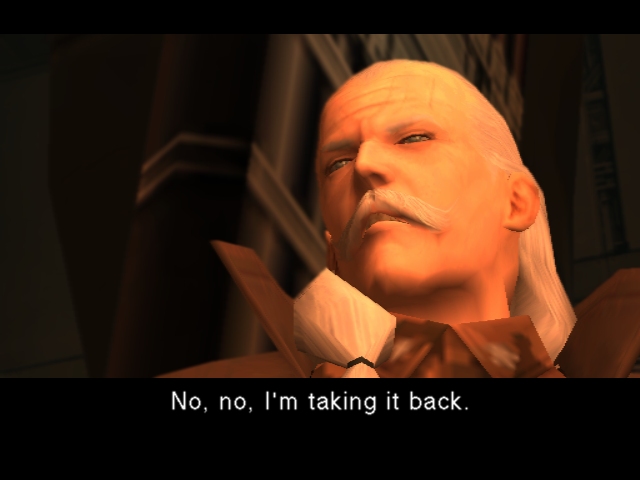 Say what?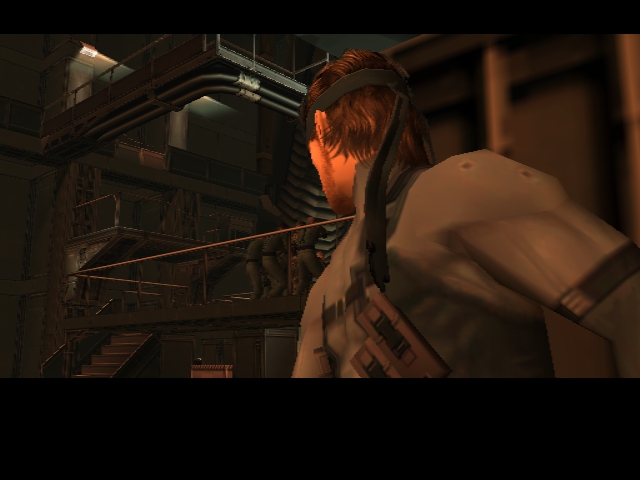 Snake moves in to get a better view.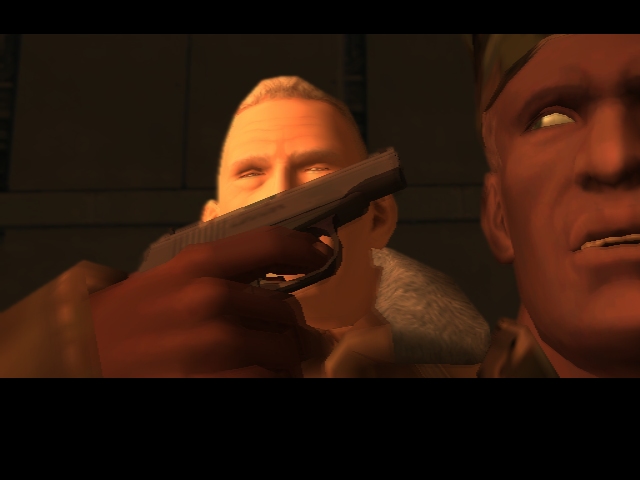 Furry Hat Guy! Damn it, why didn't the Marines see him?!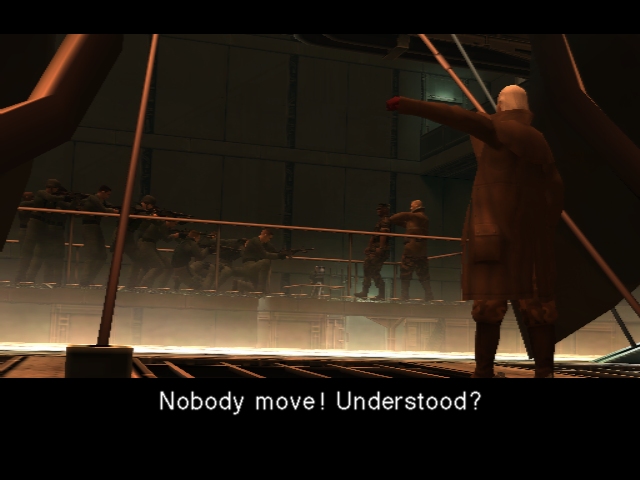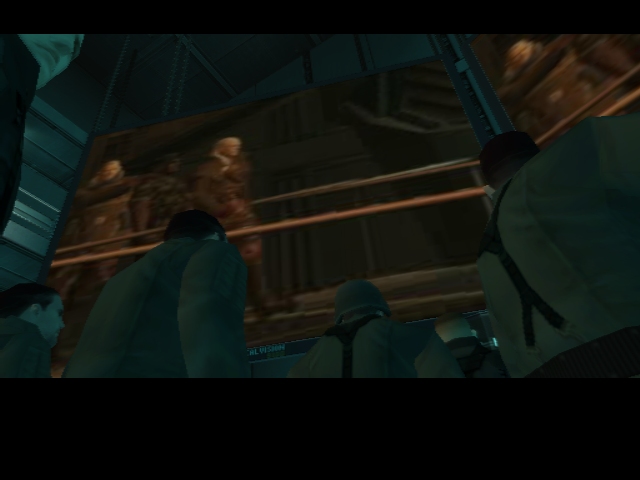 The Marines in the other holds catch a glimpse of what's going on through the cameras.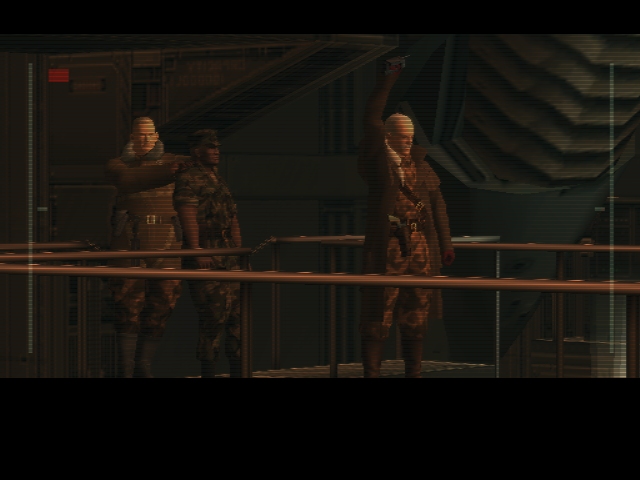 "This ship now has enough Semtex on it's key structural points to blow it out of the water!"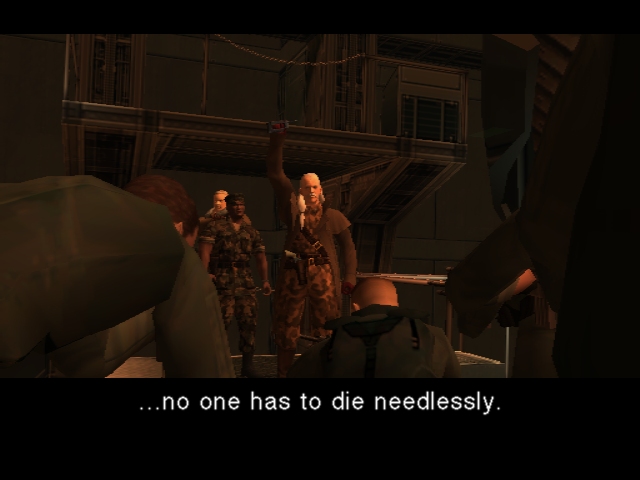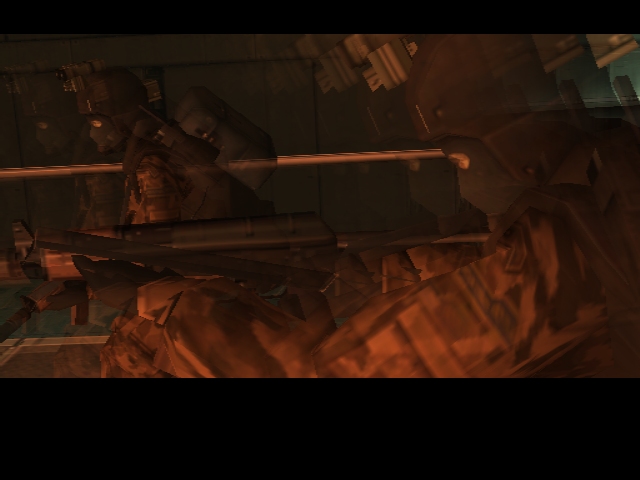 The Clancy Soldiers rush in.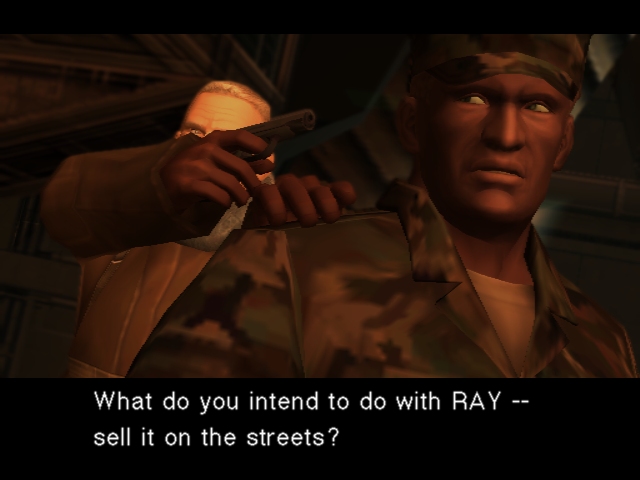 Gurlukovich jumps off into this big spiel about how his homeland was bought out by the Americans and how we are all money grubbing capitalist pigs.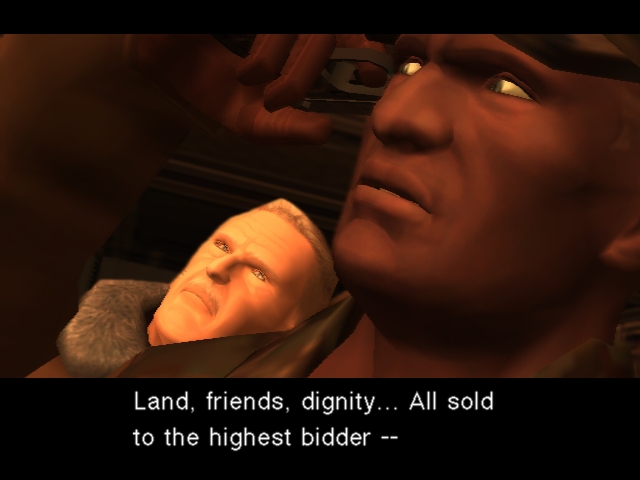 Oops. Sorry about that, mang.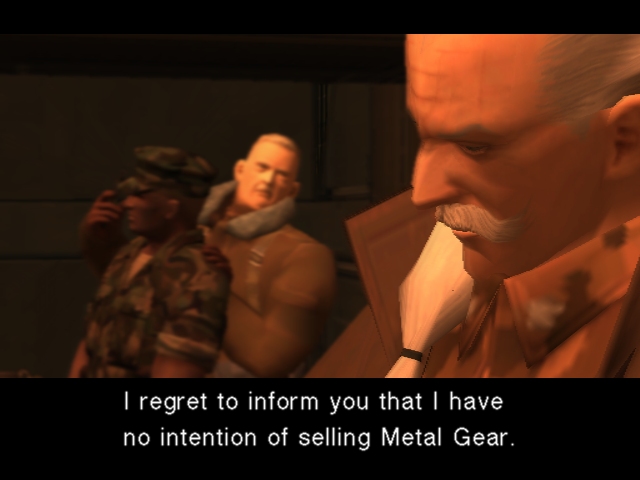 "Like I said, I'm taking it back..."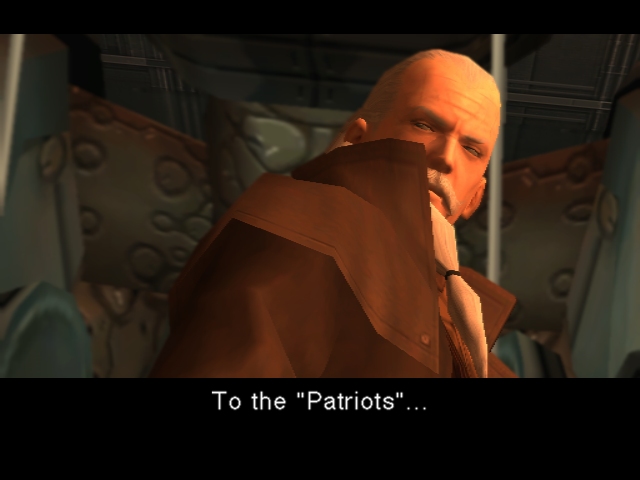 The football team?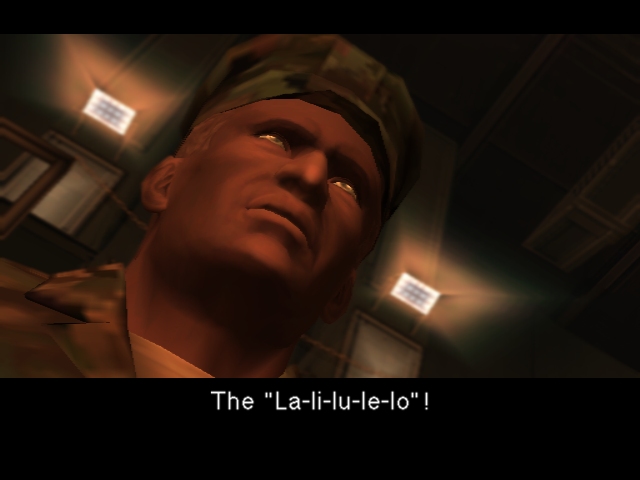 DOE A DEER A FEMALE DEER?!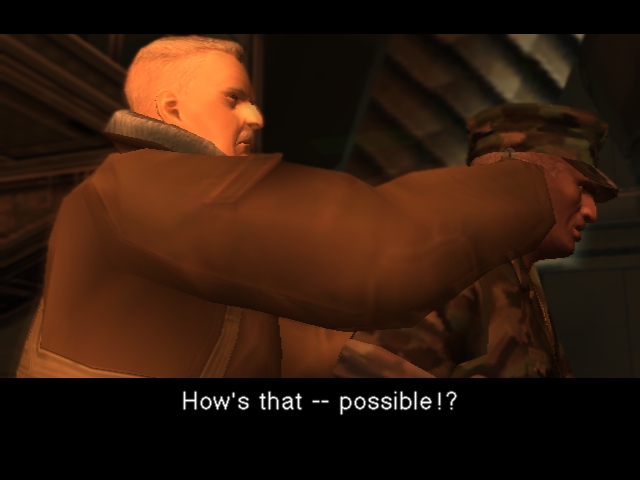 If you've beat the game, then you should know exactly why he's so shocked.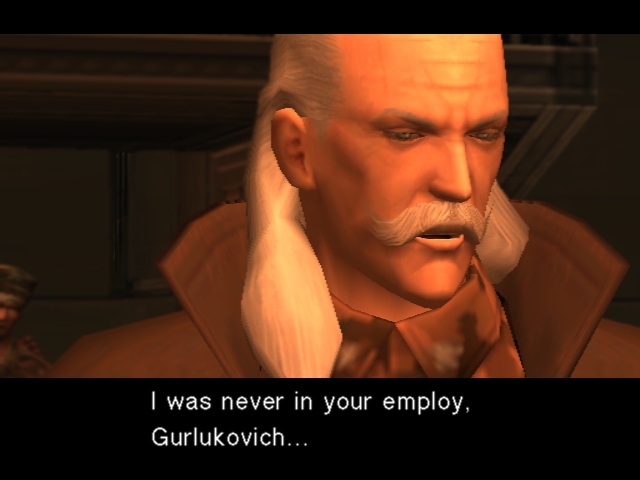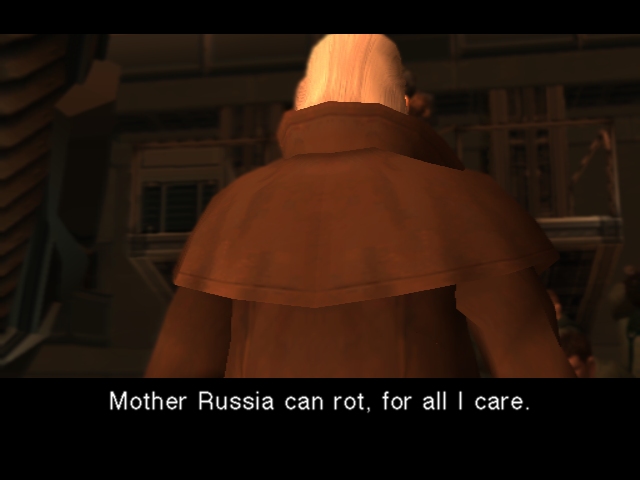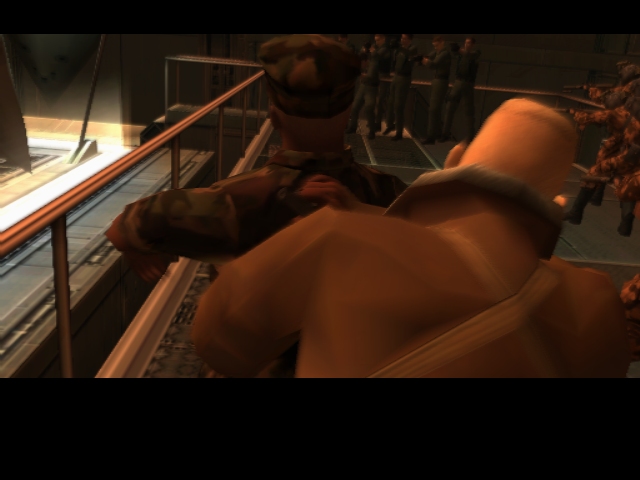 "Traitorous dog!"
Gurlukovich shoves Commander Dolph towards Ocelot. For some reason. Great plan there, Captain Luko.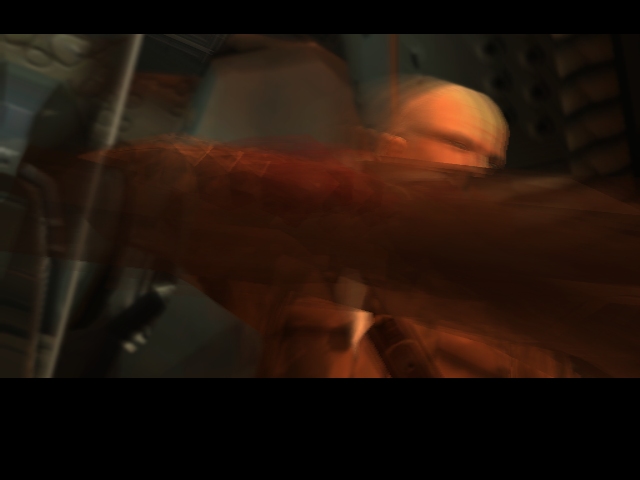 Ocelot flings his coat off because...well, he's directed by Hideo Kojima.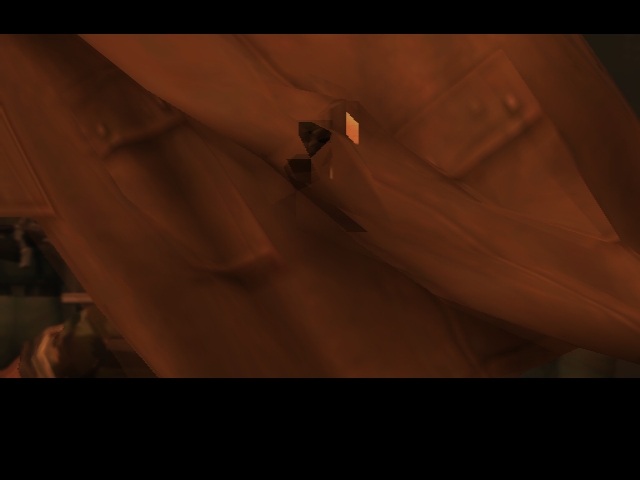 BLAM POW BLOOEY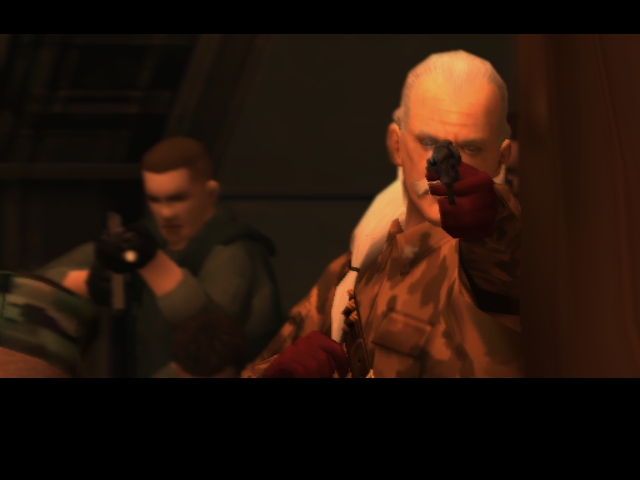 Ocelot plugs both Furry Hat and Token Black Guy. Man, where's the love?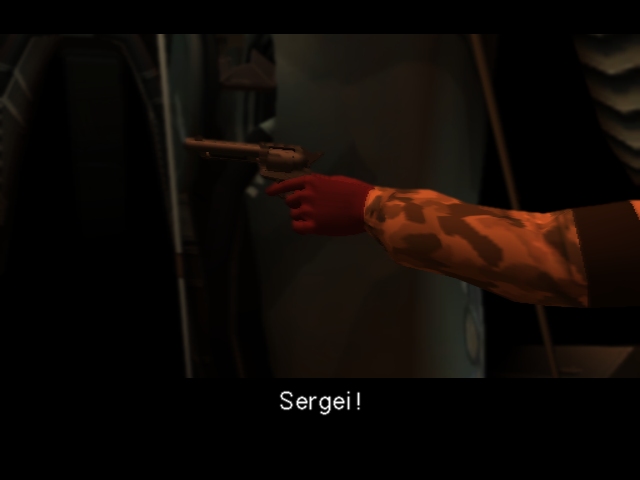 "You were long overdue for retirement!"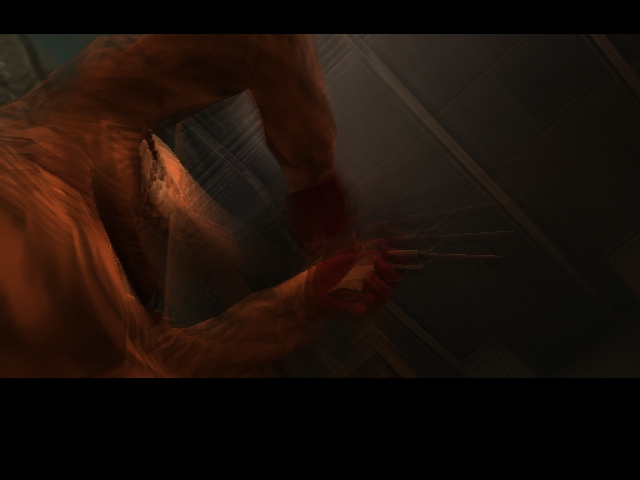 Some more fancy gunplay. Ocelot gives the rest of the Gurlukovich soldiers some .45 caliber vacine injections.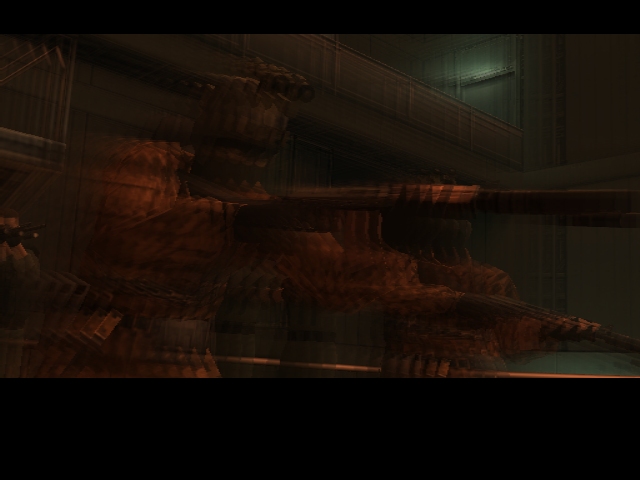 Unfortunately for them, side effects may include DEATH.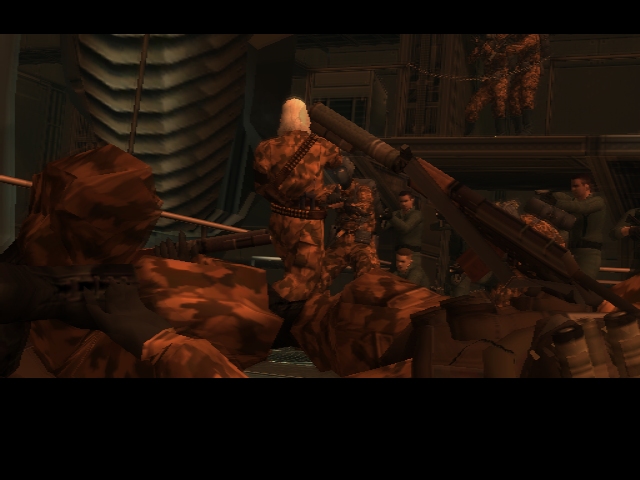 Blearg.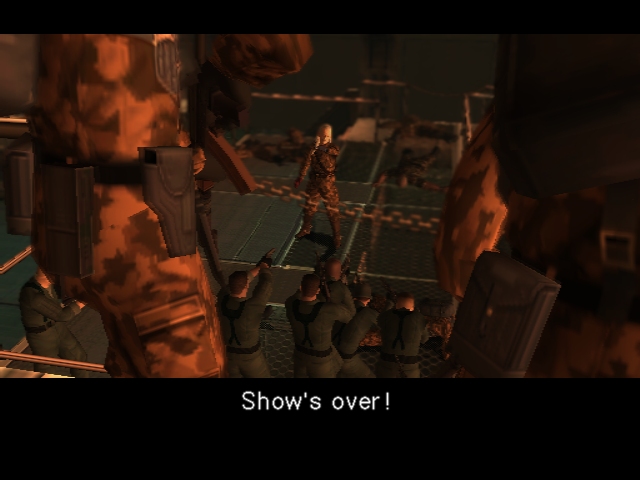 "You may yet make it to shore if you swim for your life!"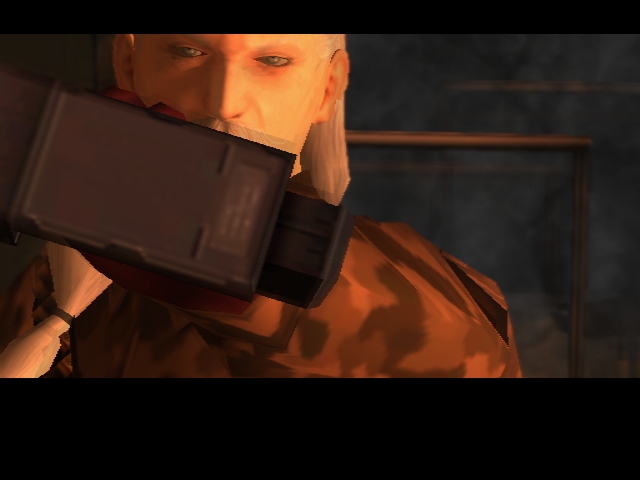 Ocelot pushes butan.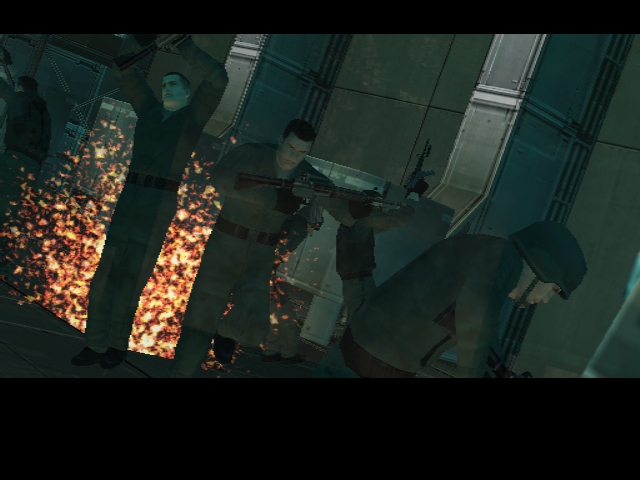 What's up with the dude on the far left?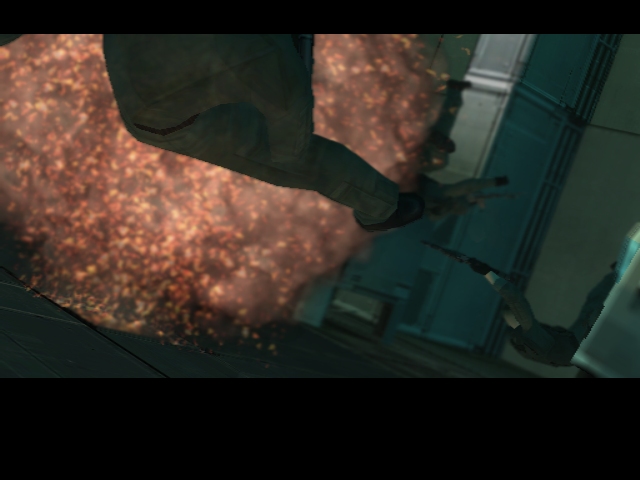 SHITE.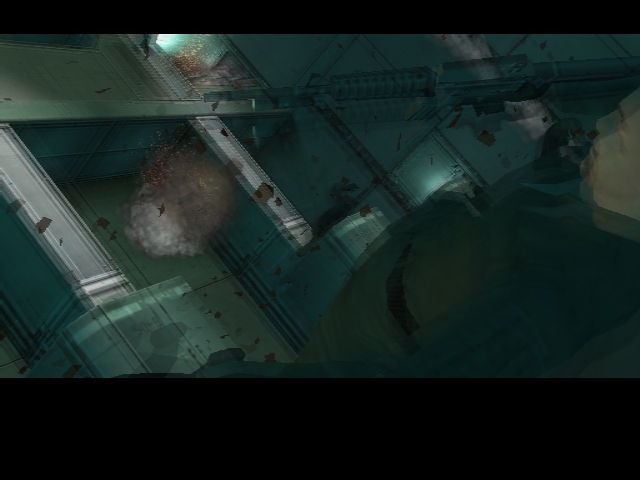 DAMN YOU JERRY BRUCKHEIMER!!!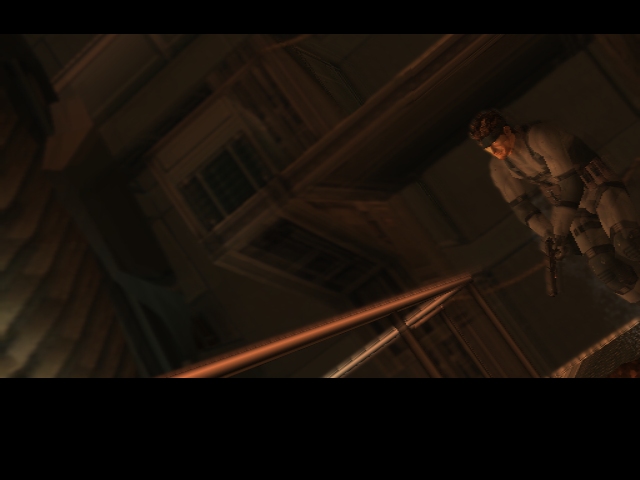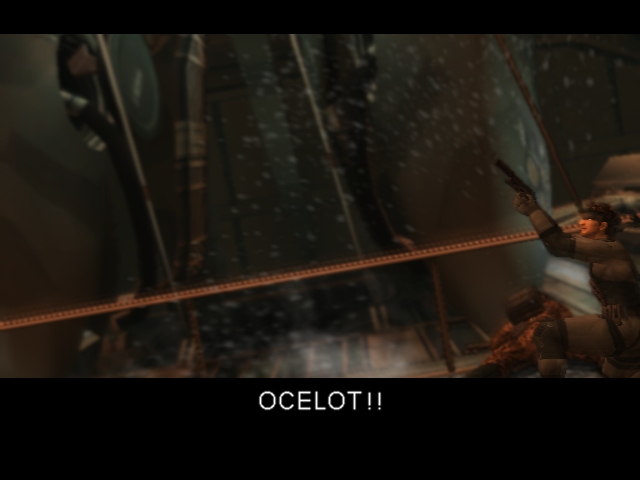 COUGAR! LION! BOBCAT! CHEE- Oh.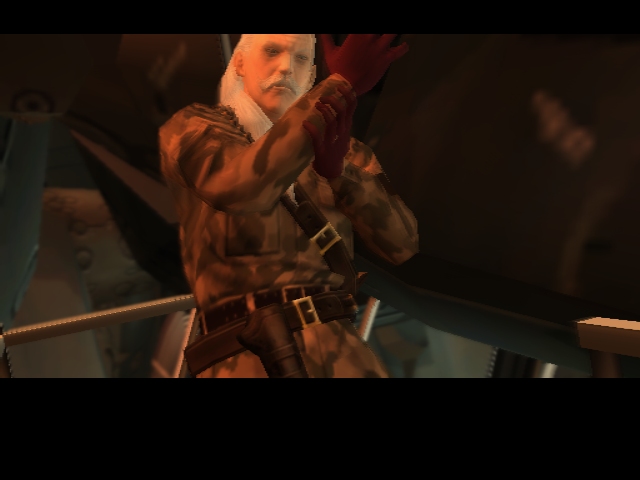 Ocelot's arm starts...doing something.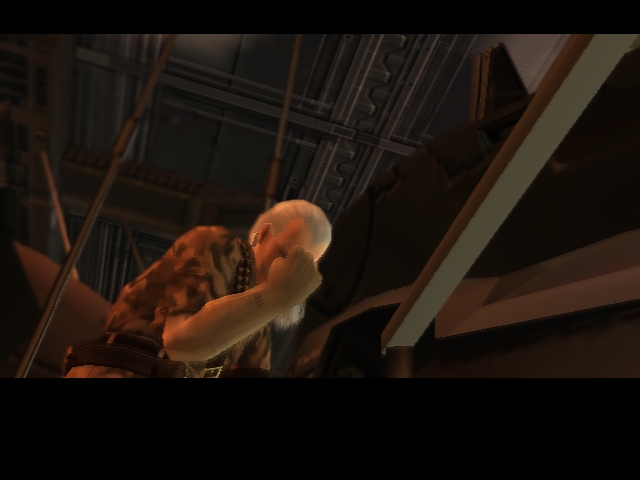 ???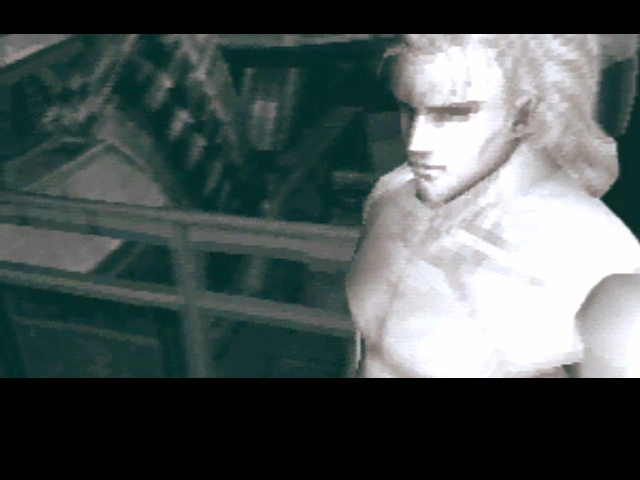 Oh hell no.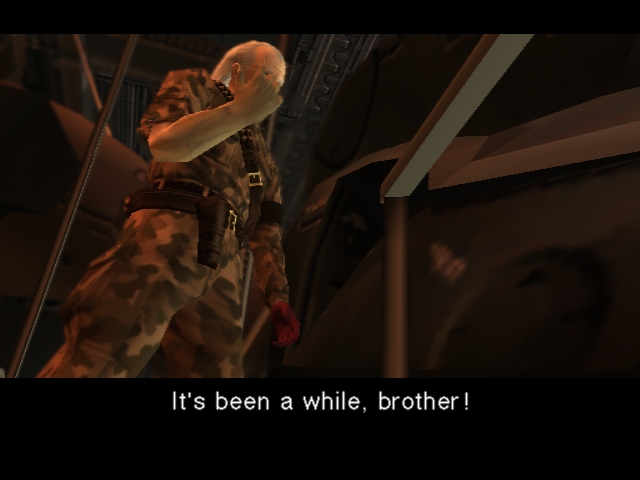 Operation Sharkjump comeplete.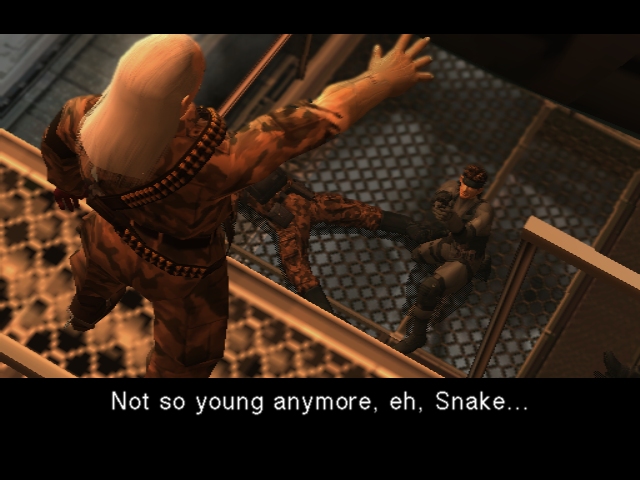 Oceliquid? Revolver Snake? Liquid Ocelot? Liqocelvolverakeuid?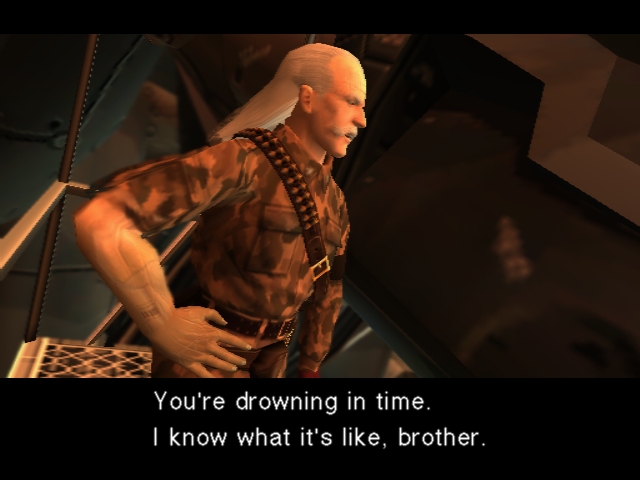 I guess shitty puns is part of the Big Boss gene pool or something.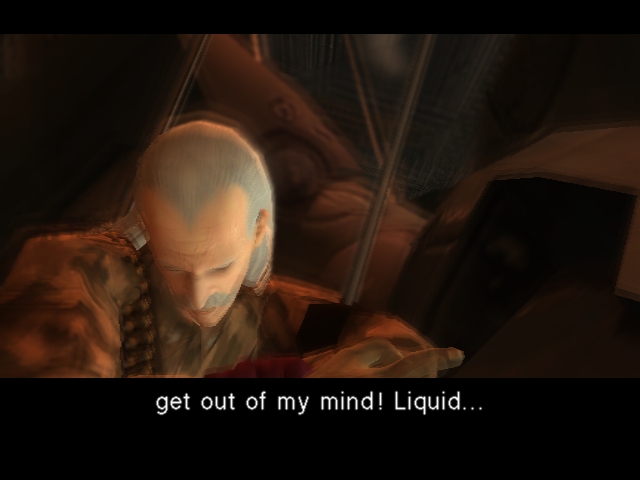 NO WAY YOU STILL HAVE MY SPICE GIRLS CD's! TELL ME WHERE THEY ARE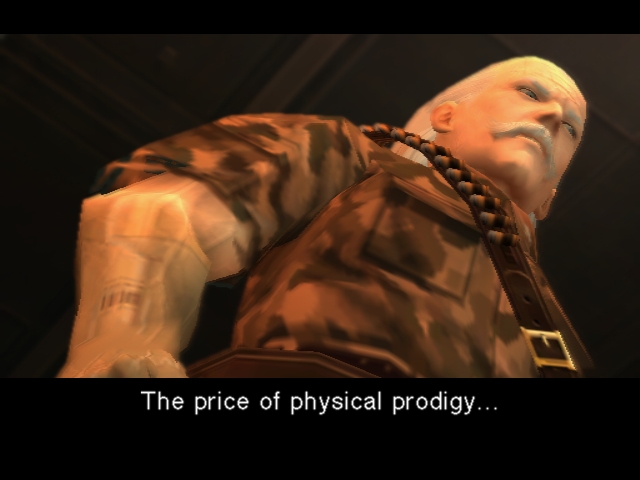 "Soon you'll be another dead clone of the old man!"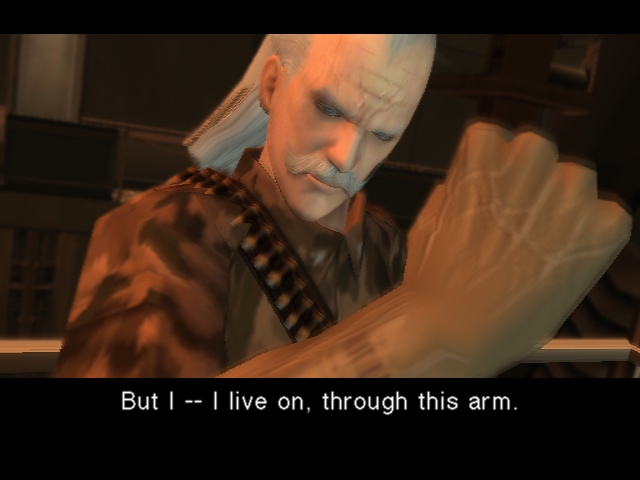 Wow...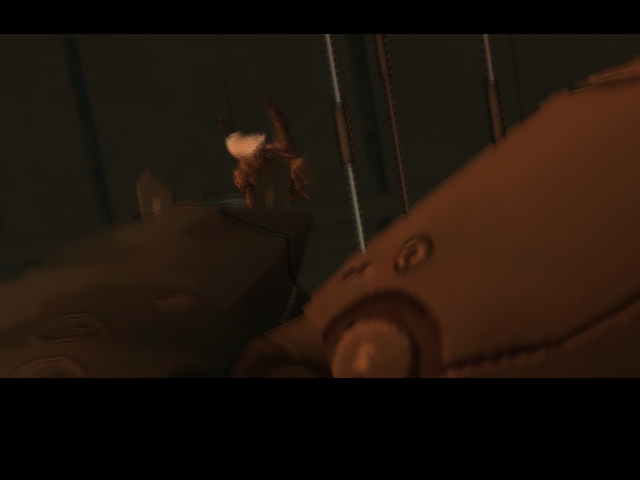 Snake gets blown away by an explosion and knocked out. Liquidocelovolver jumps into RAY.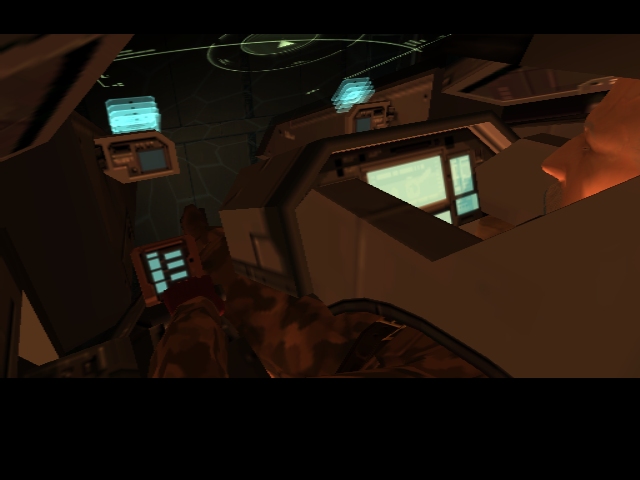 GIVE ME BACK JEHUTY
Er, wrong game.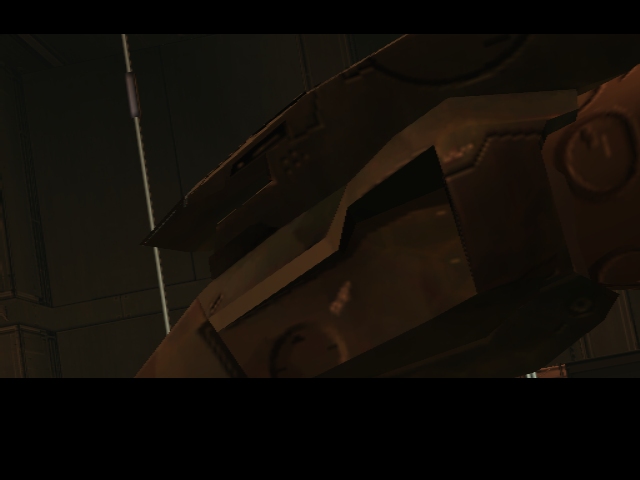 It doesn't look so threatening.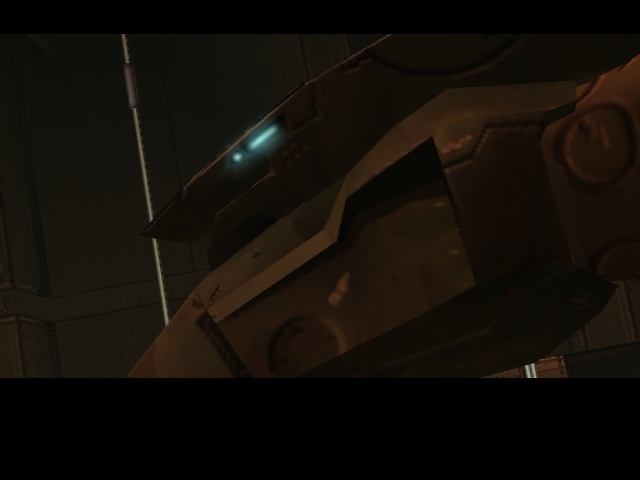 SHITPANTS.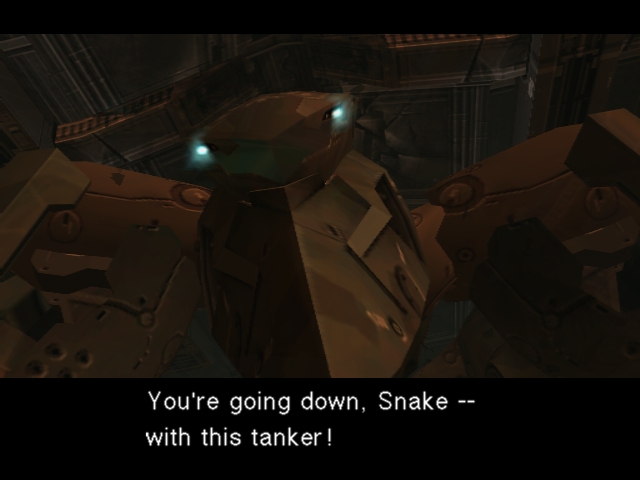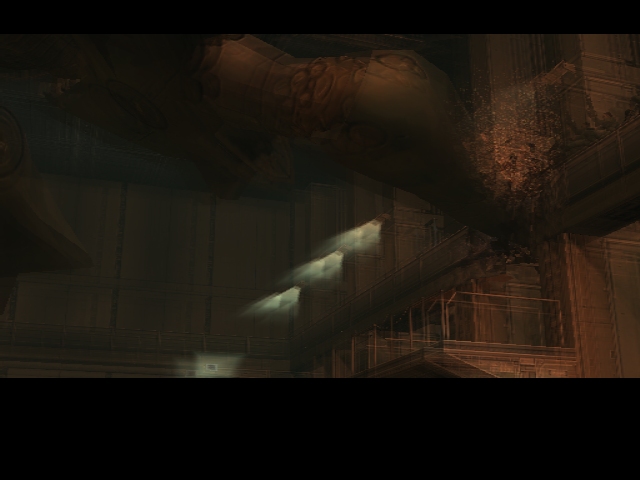 Ray starts fucking some shit up.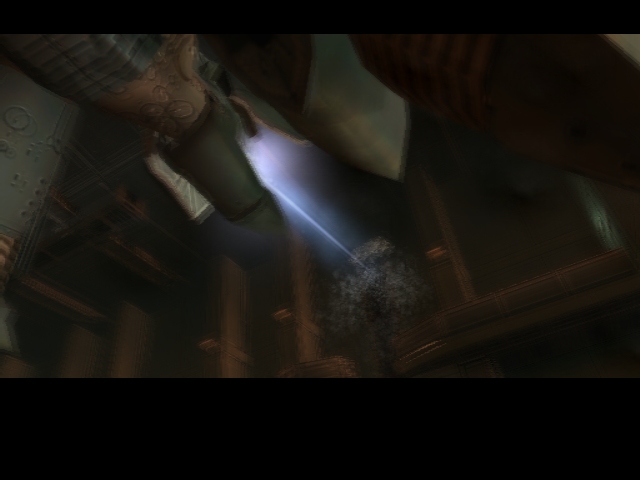 I really want one of those.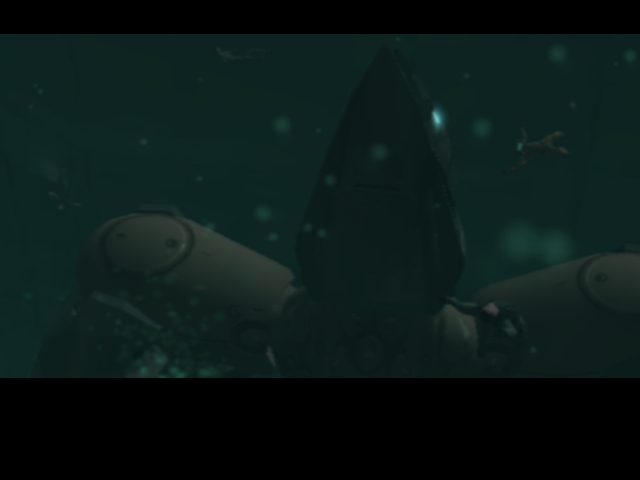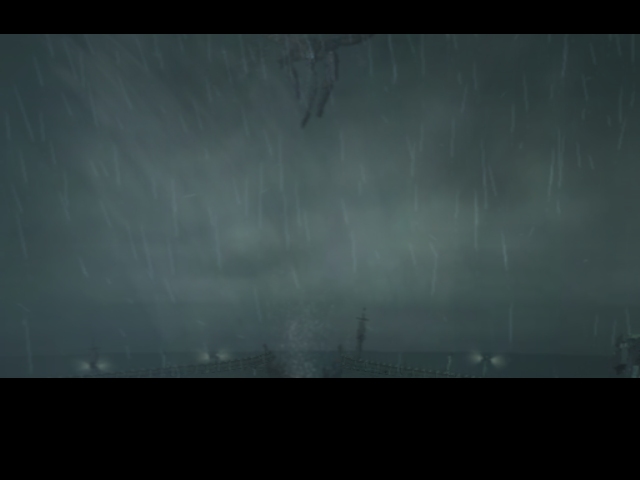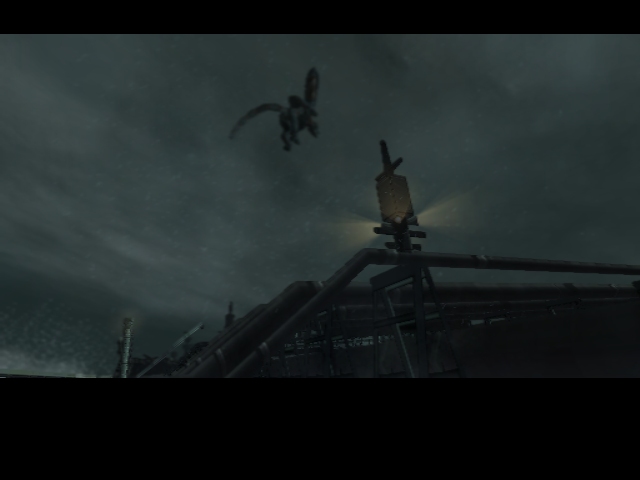 This is how Titanic should have ended.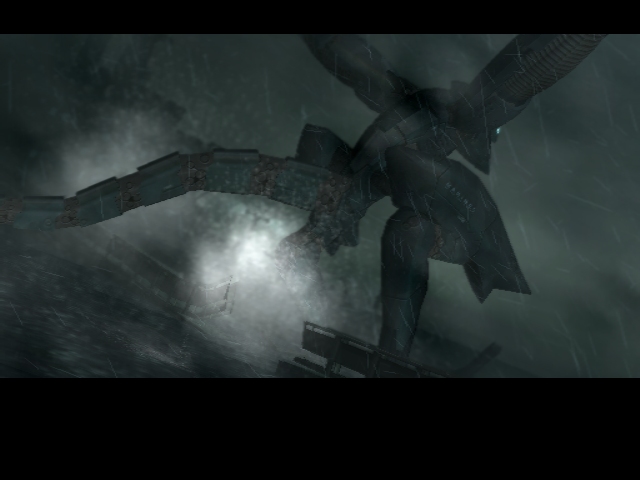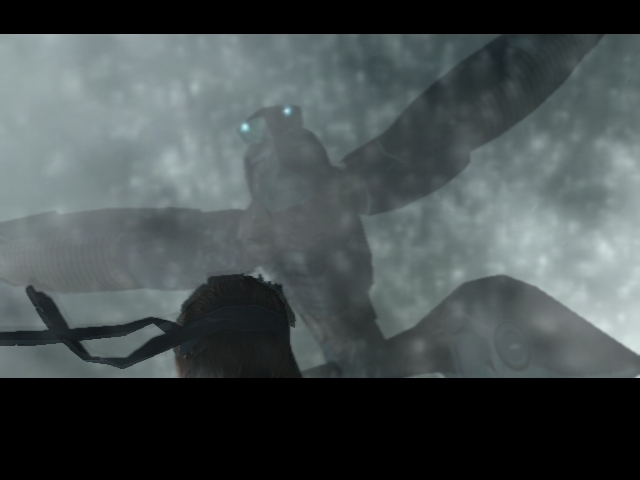 Once again, our brilliant bad guys decide to not just shoot the hero.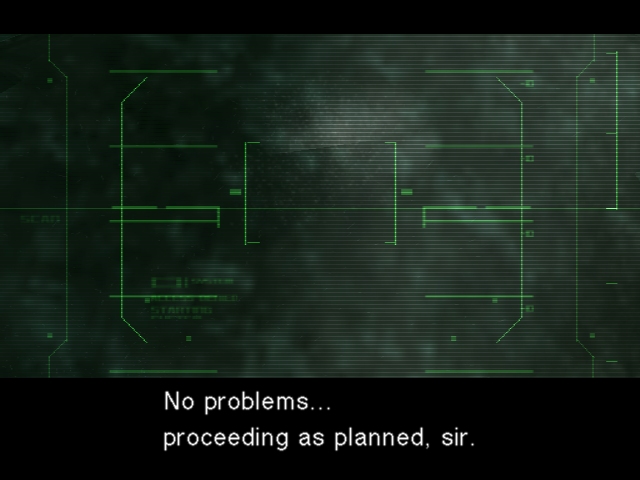 Wonder who he's talking to...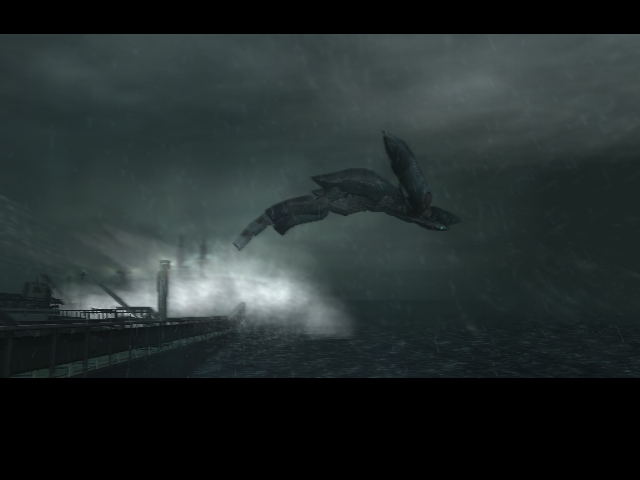 10! 8.5! 7.0!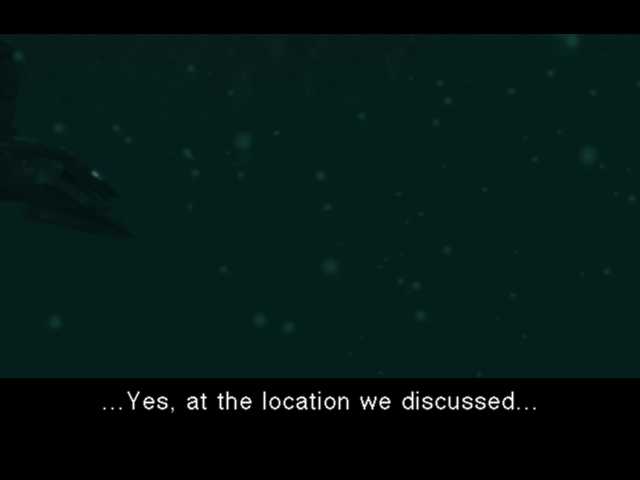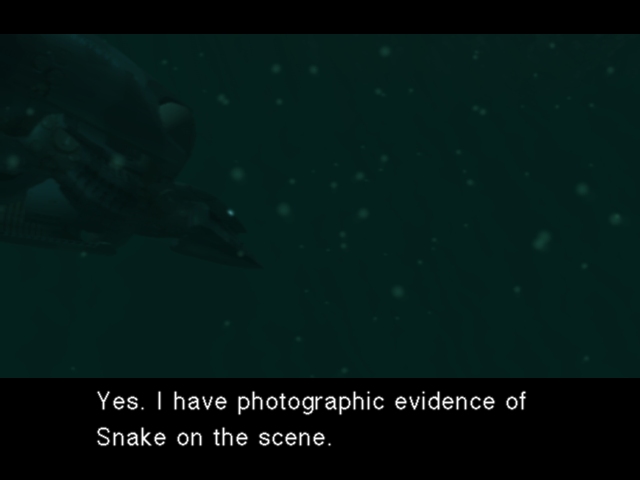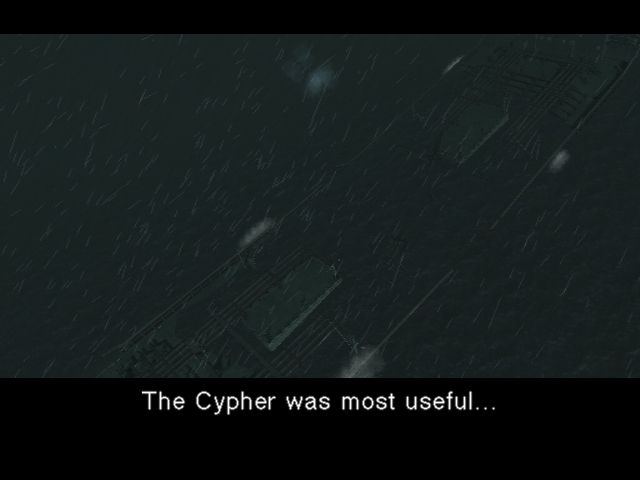 Sonuvabitch!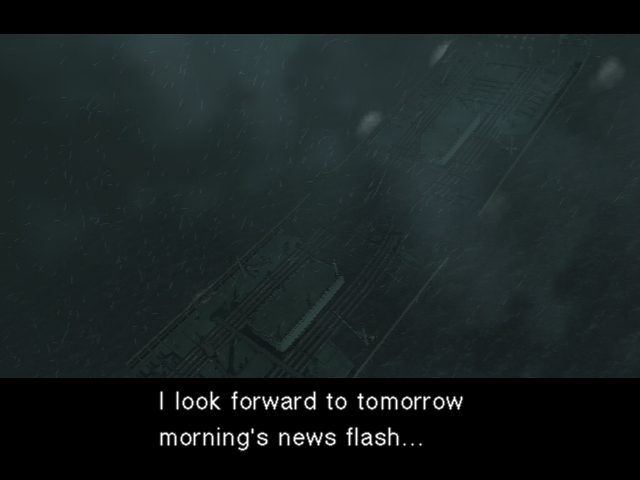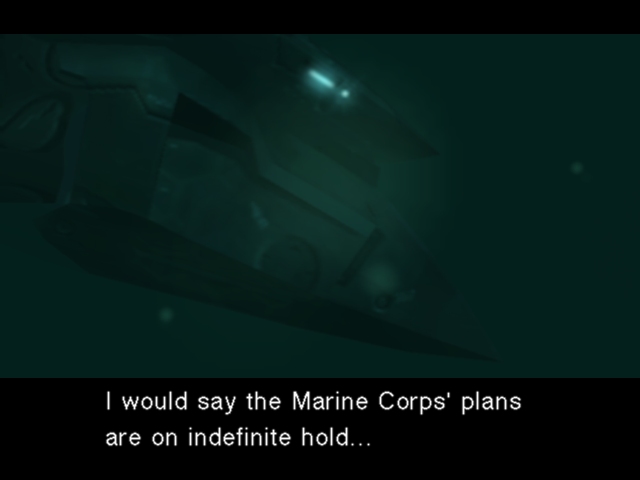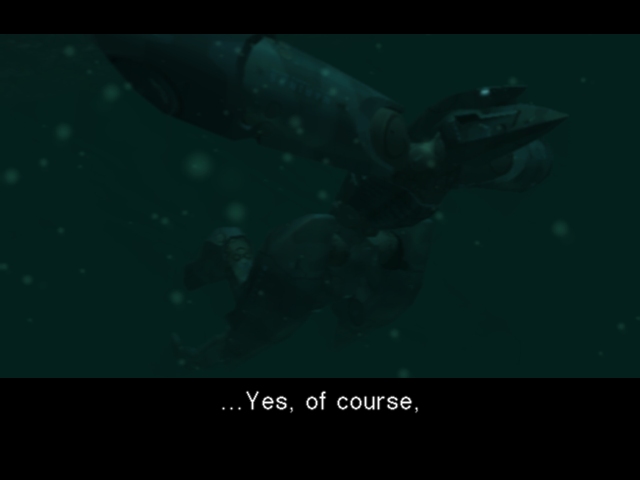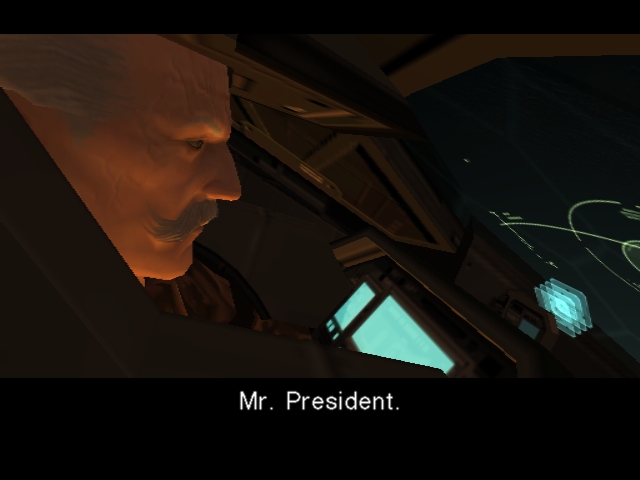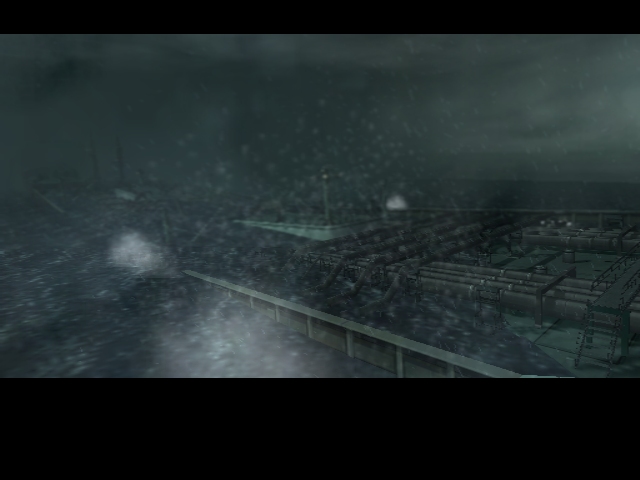 RAY zooms off into the distance, and Snake is left to die...