Part 9
Plant Chapter, Continued, Continued
---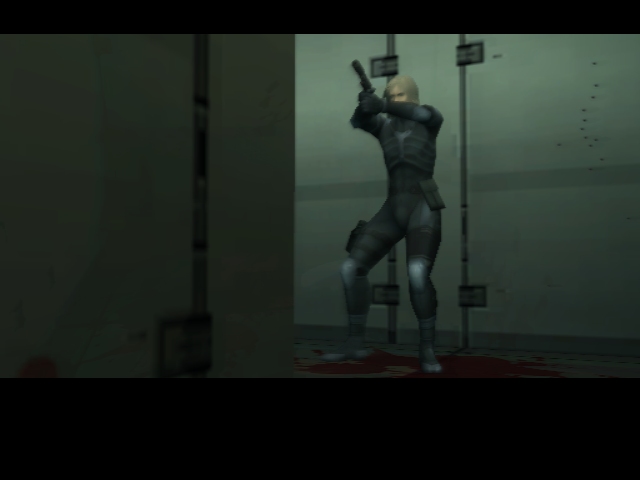 Raiden gets ready to...put his enemies to sleep.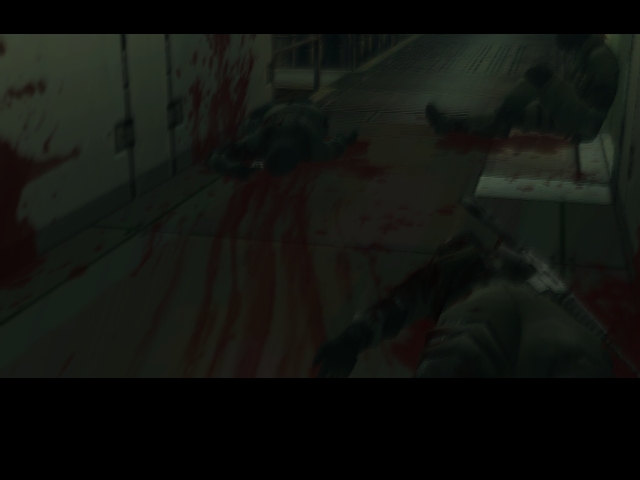 Oh lawd I get quesy around blood!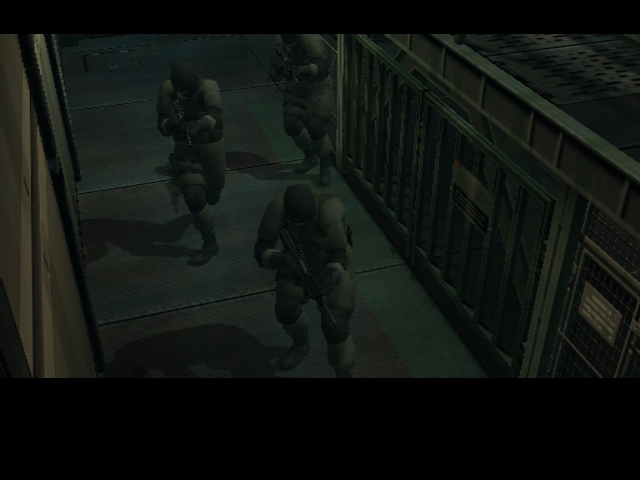 AMERICA, FU-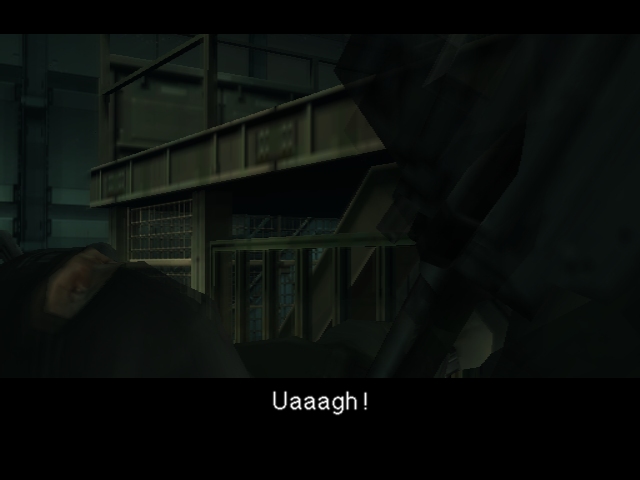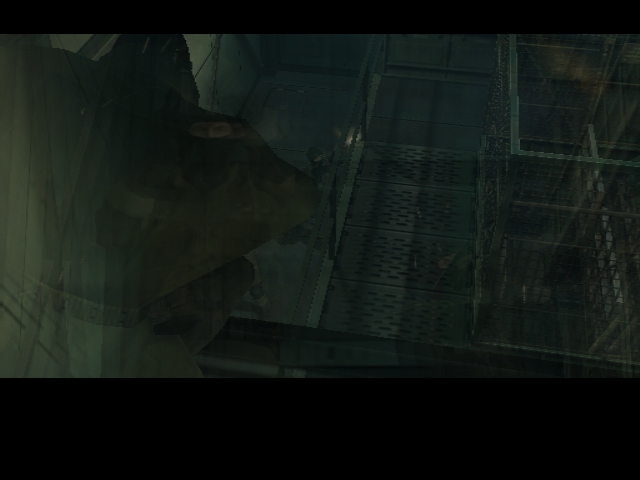 That's Vamp flying all over the place.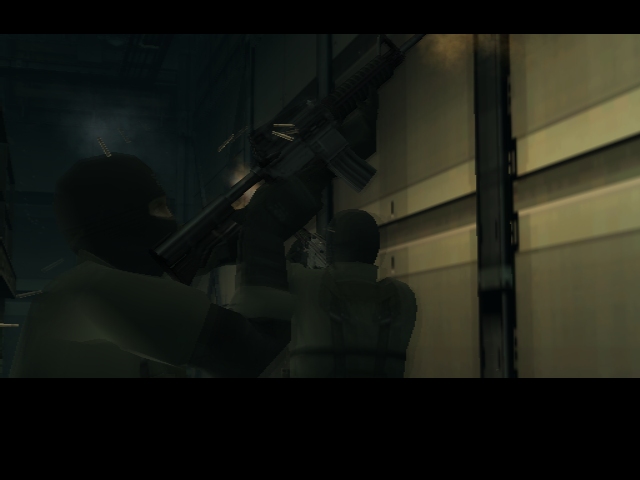 Maybe they should've set their rifles to "automatic" rather than "miss".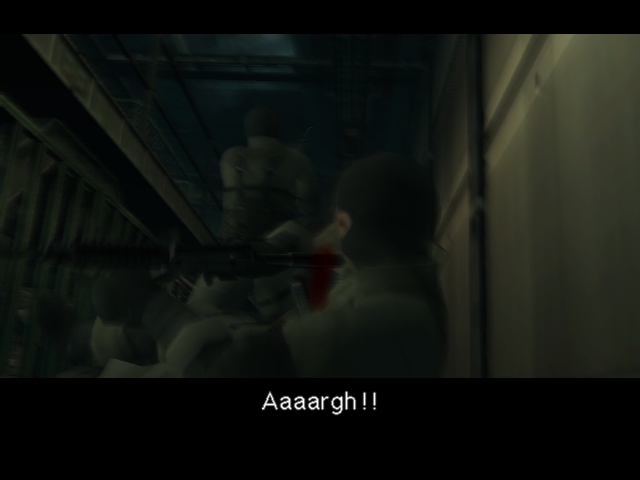 Ouchie.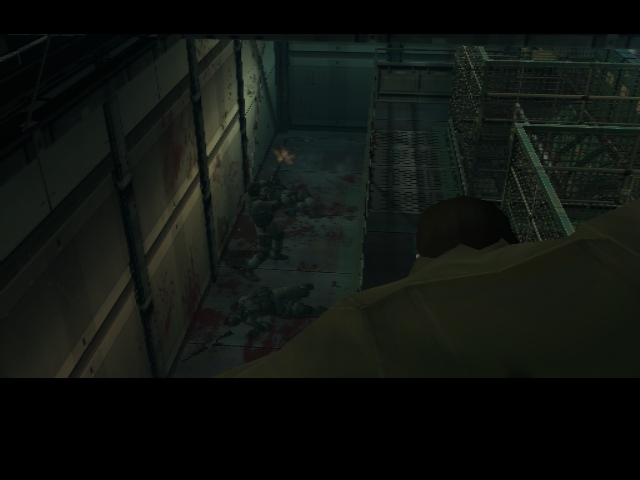 "WHY DIDN'T I ENABLE SV_CHEATS OH GOD"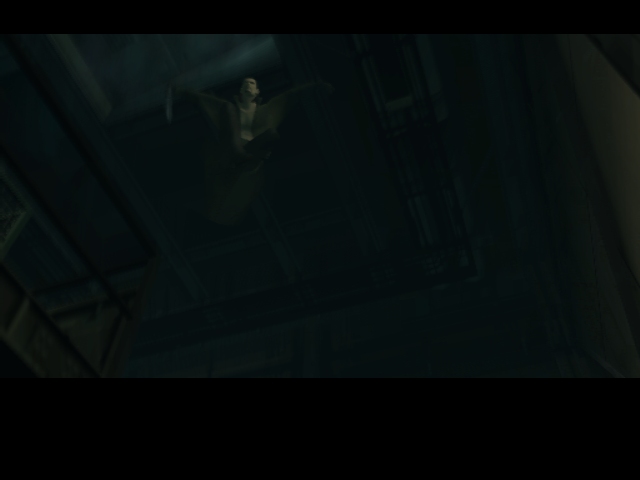 Swoosh.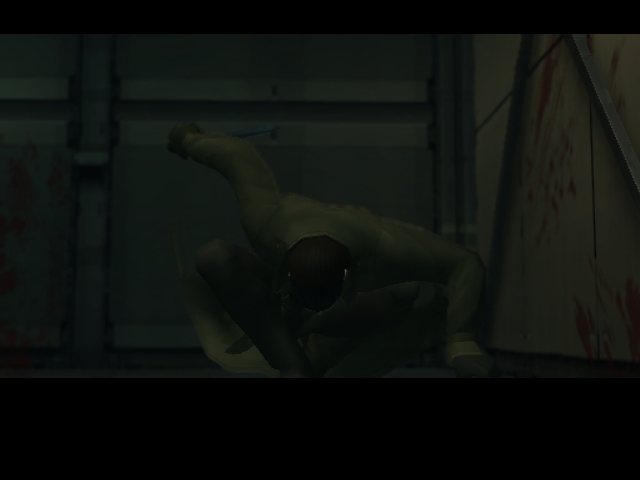 This pose brought to you by Kurt Wimmer! Please drink responsibly.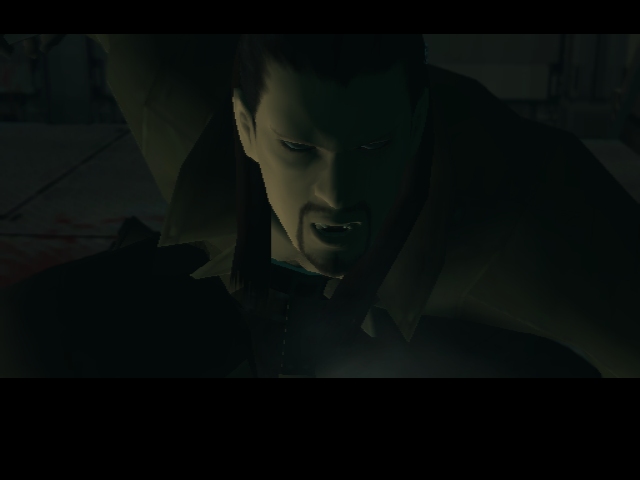 Why is Vamp's breath visibly cold, you ask? Why, it's because of his abnormally low body tempurature!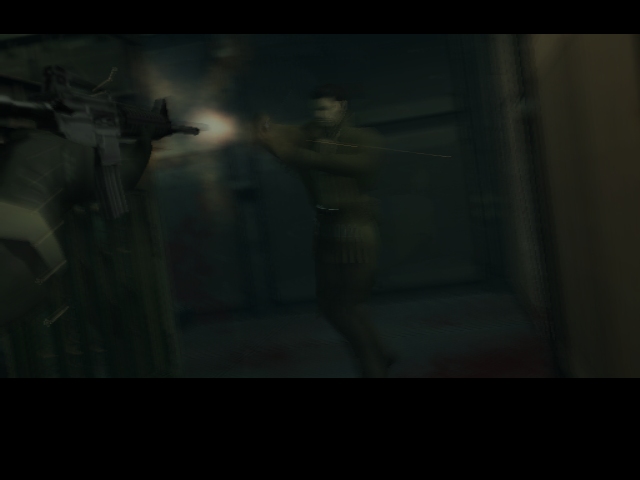 "OMG HAX"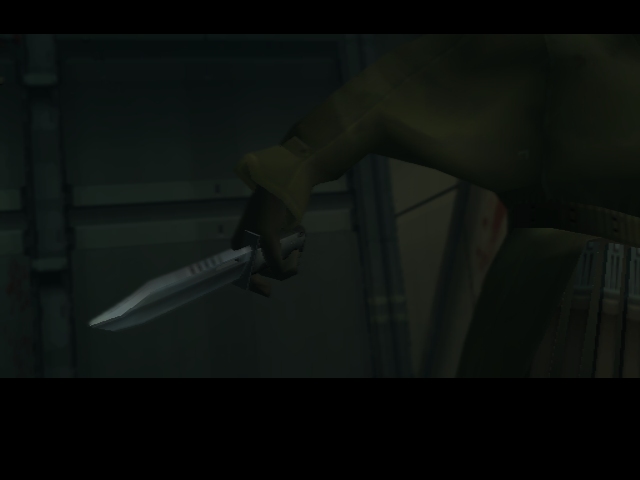 Looks like a Bowie knife.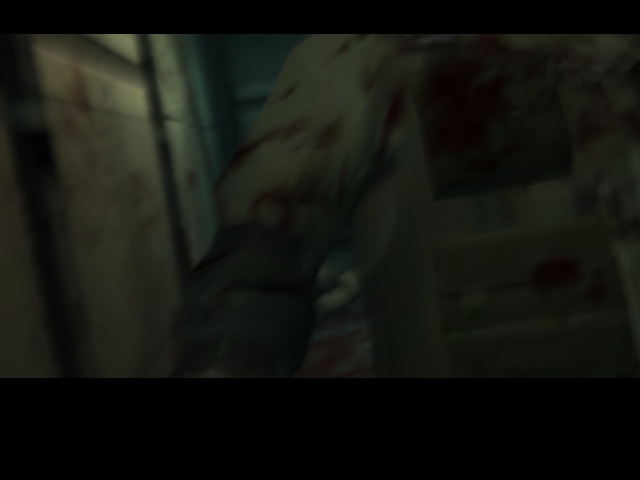 Vamp slices the poor bloke to ribbons.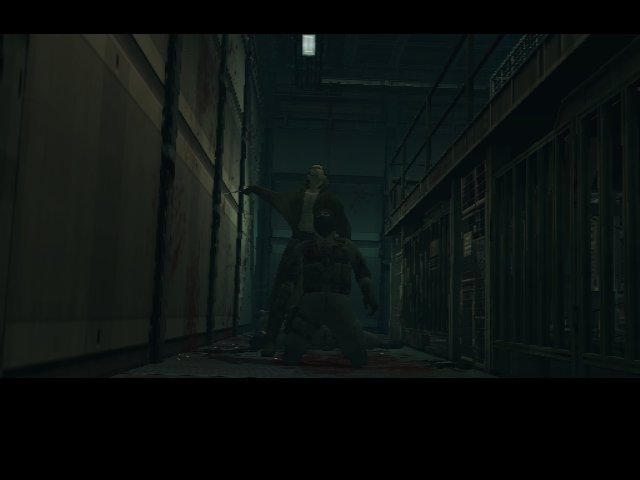 You can't really see here, but there's a fountain of blood spewing from the SEAL's neck. Vampire tested, Quentin Tarentino approved!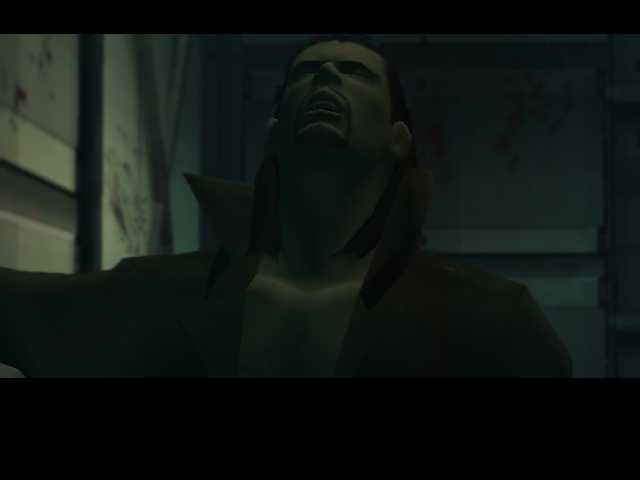 Mmmm, plasma.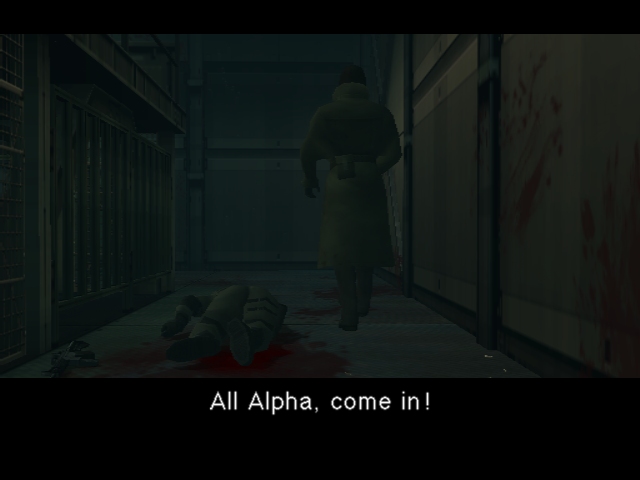 "Sup, niggaz? Er, I mean, 'bleargasdfadfa...'"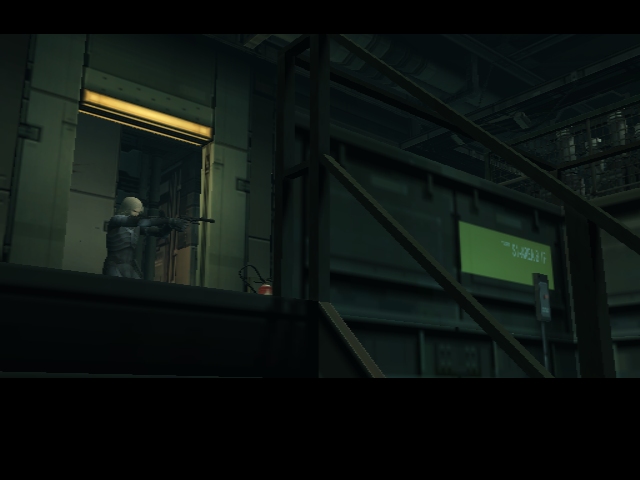 Raiden moves in.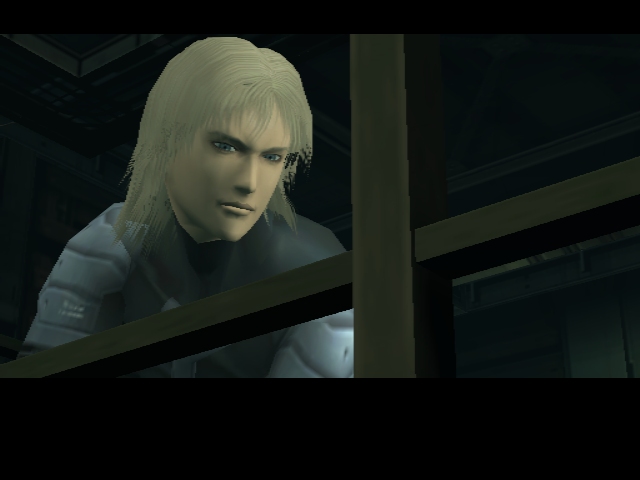 Raiden's totally got a "Hey nice butt" look on his face.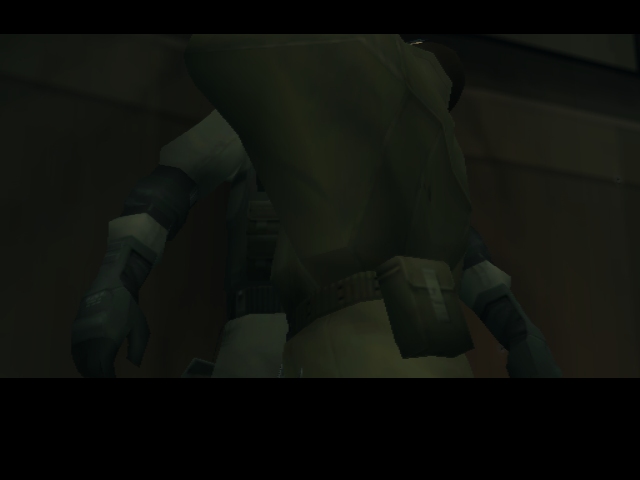 Vamp is either making out with this guy or sucking his c-blood.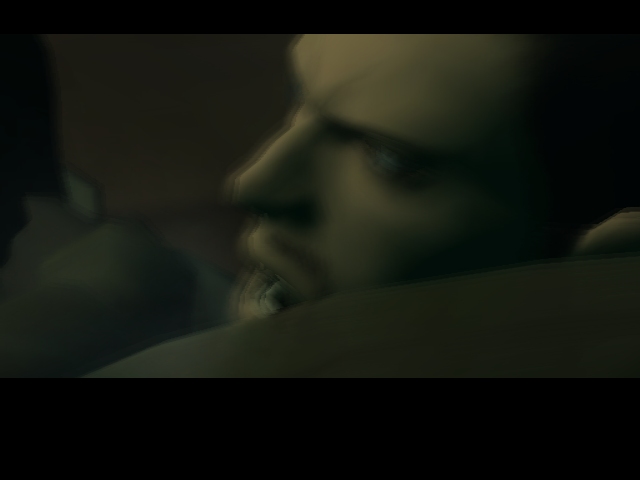 Rawr.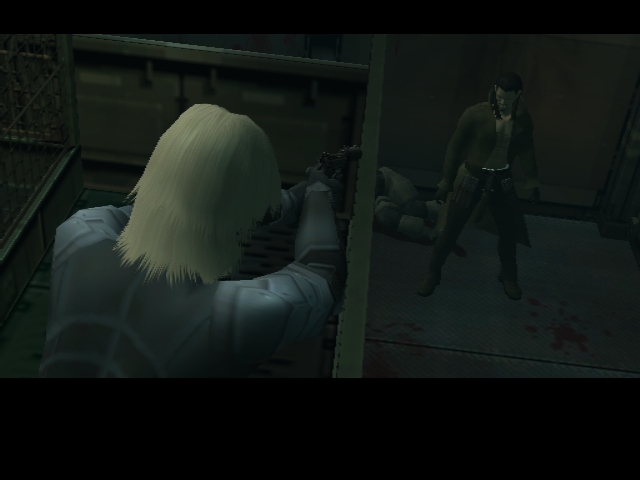 "Five today..."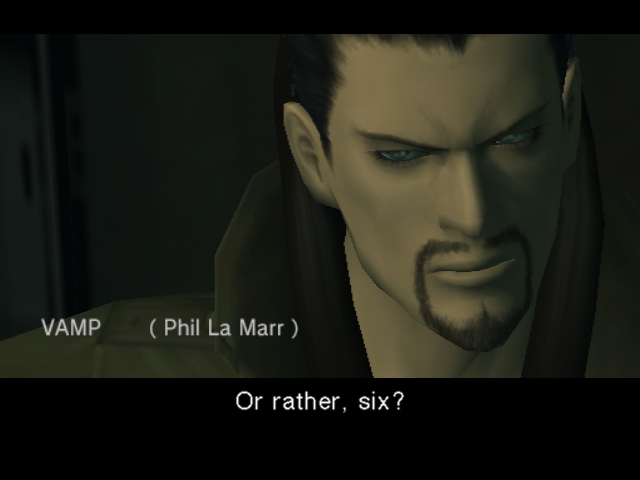 Man's got a stylish goatee there.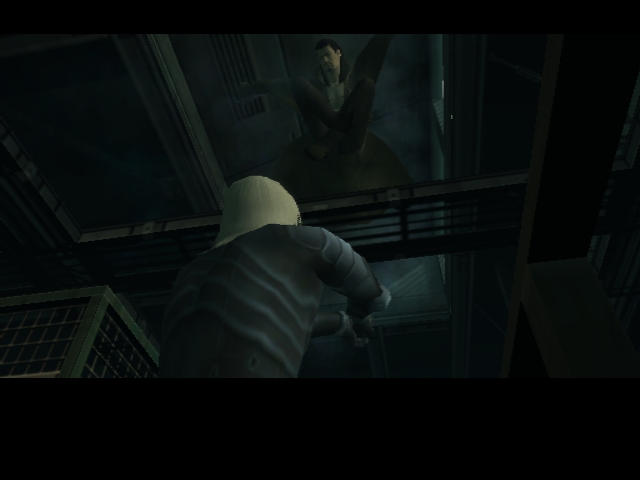 Swoosh.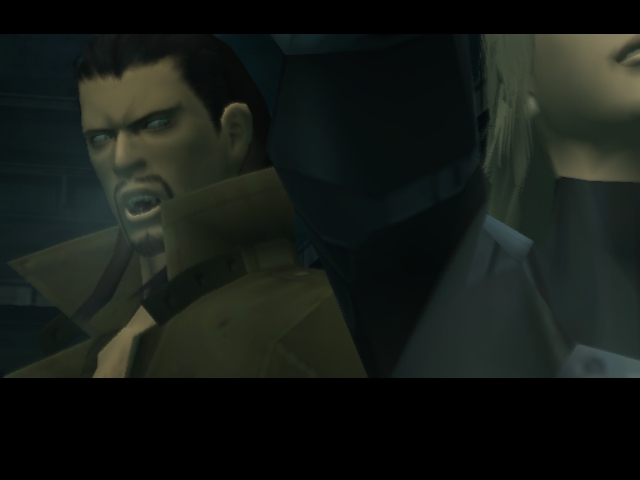 I don't like that look of his.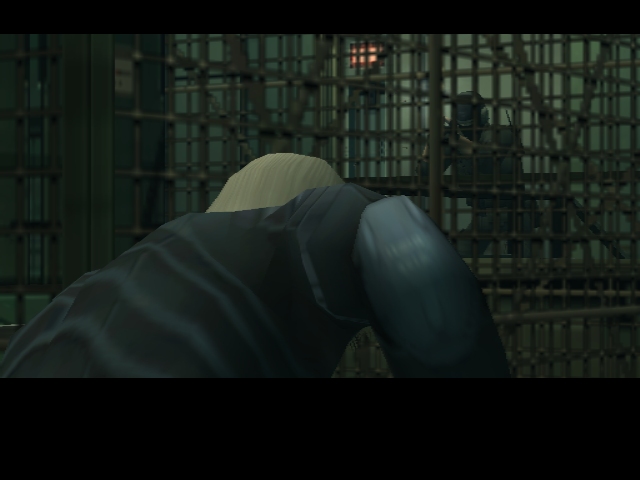 "Get down!"
A lone SEAL opens fire.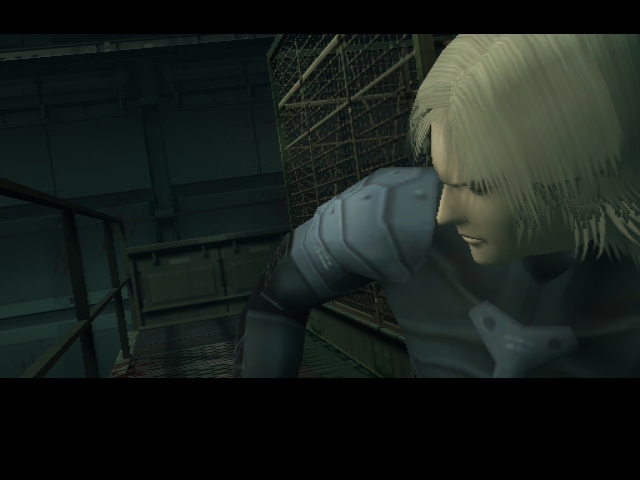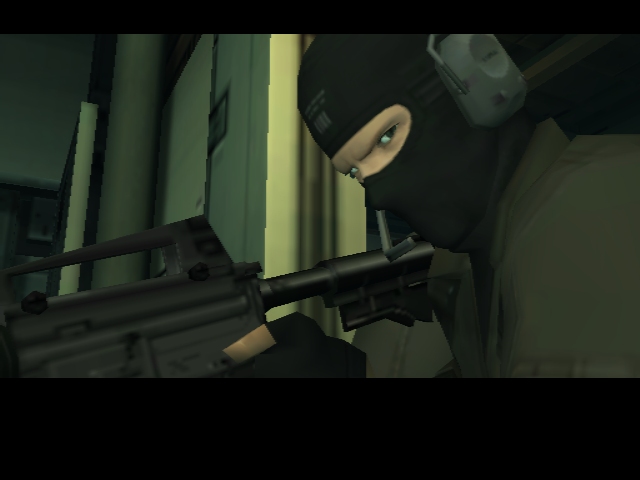 "Where'd he go?!"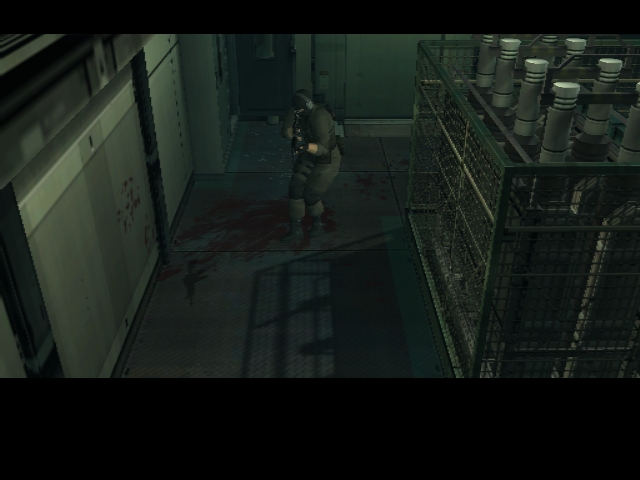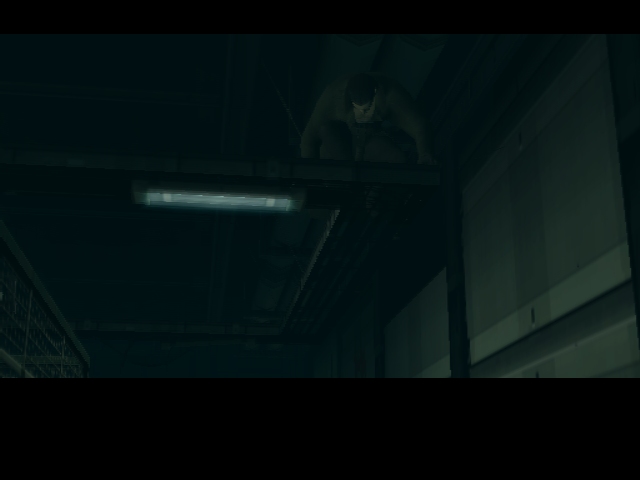 Why do they never teach you to LOOK UP in the special forces?!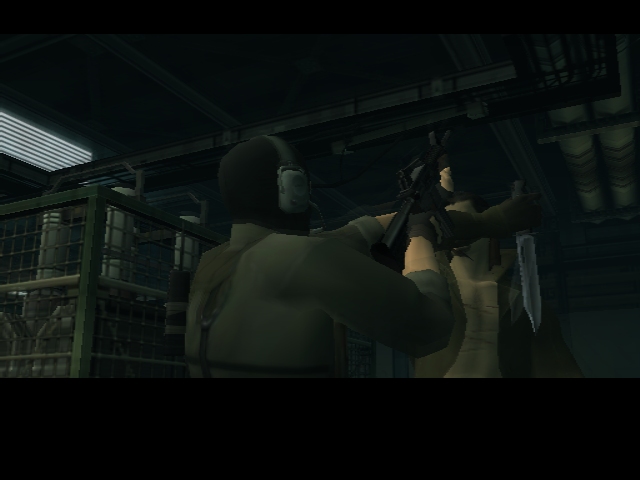 "GAH MY FAVORITE ARM"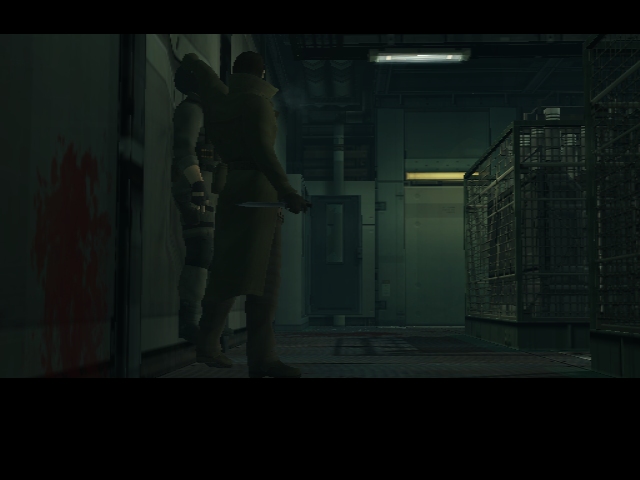 Vamp pins our man up against the wall.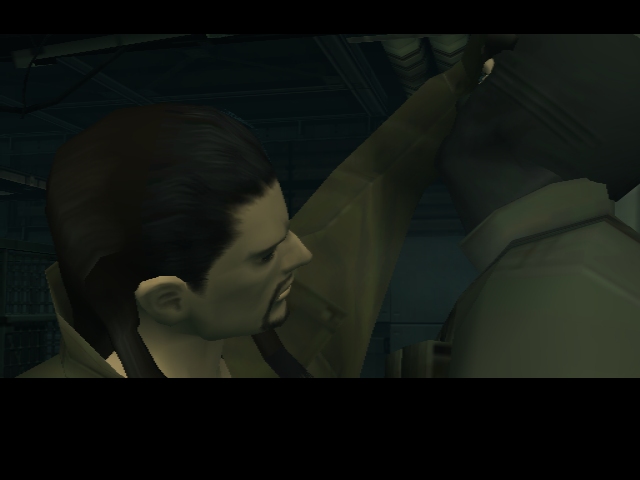 Sniff sniff.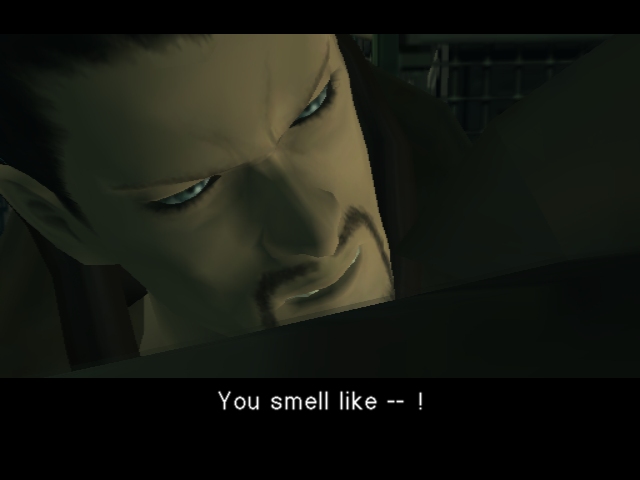 SOLID SNAKE IS IT SOLID SNAKE DOES HE SMELL LIKE SOLID SNAKE CMON TALK TO ME HUH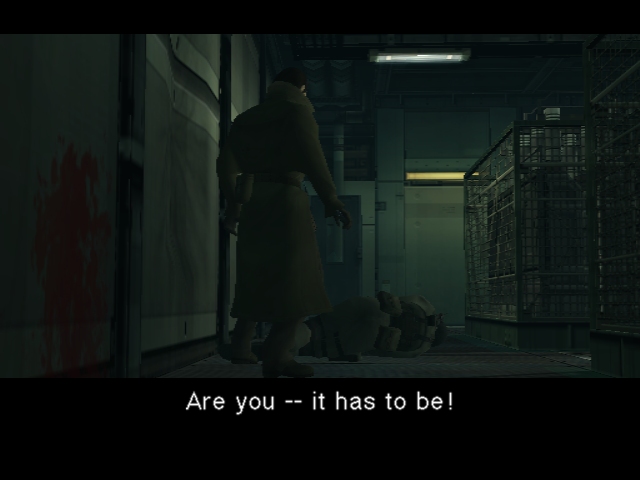 WHOOOOOO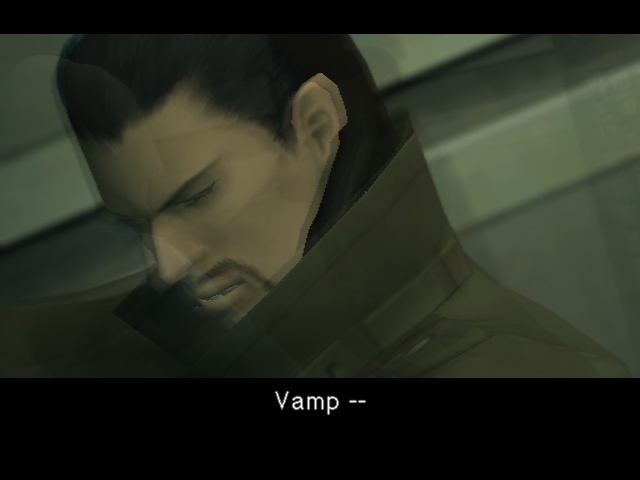 Vamp dodges Raiden's fire as Fortune calls him over the walkie talkie.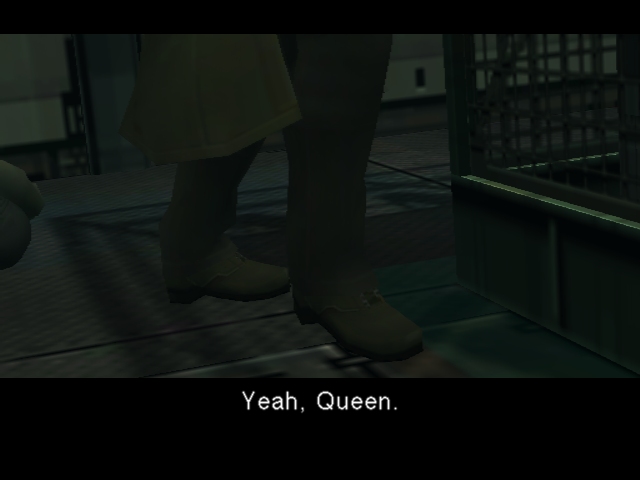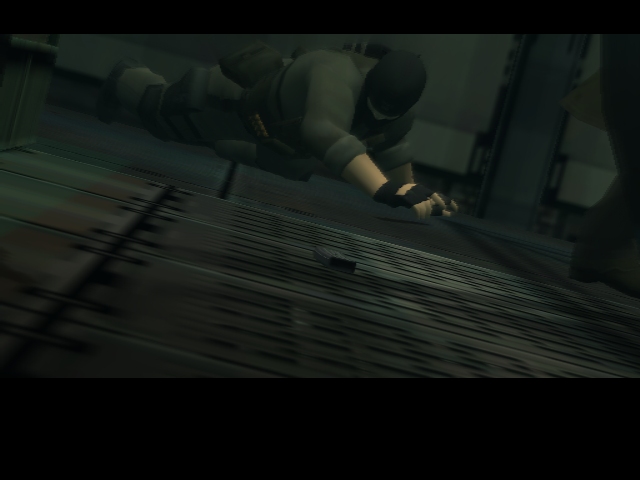 "Are you done cleaning up?"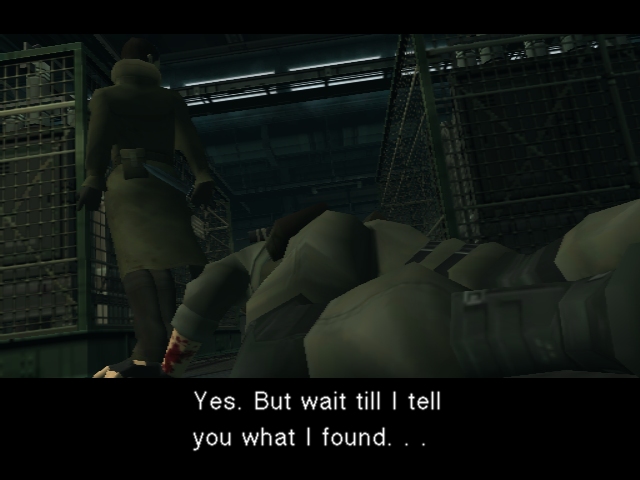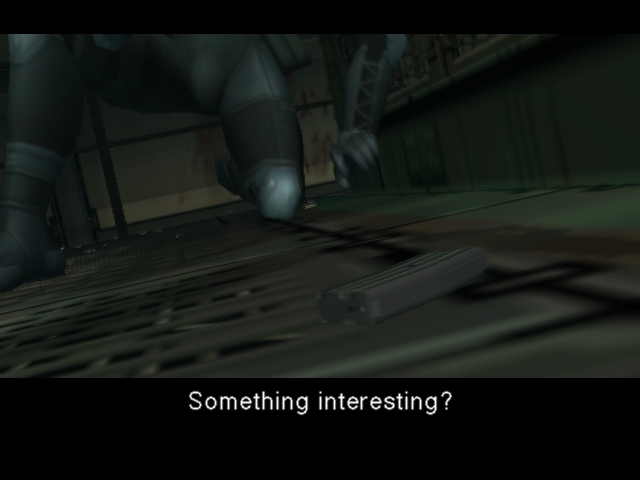 "I'll tell you in person."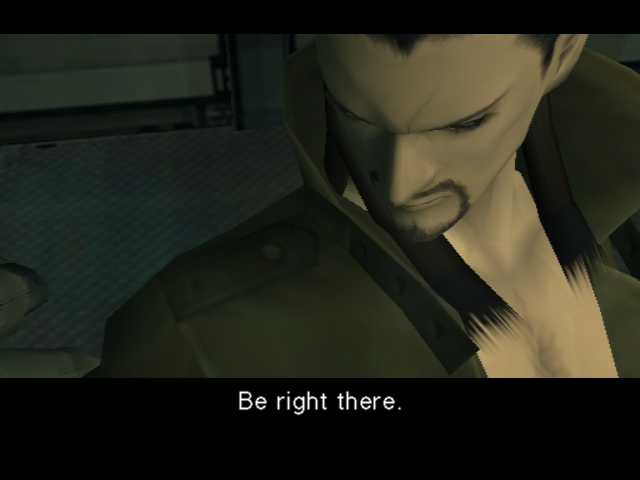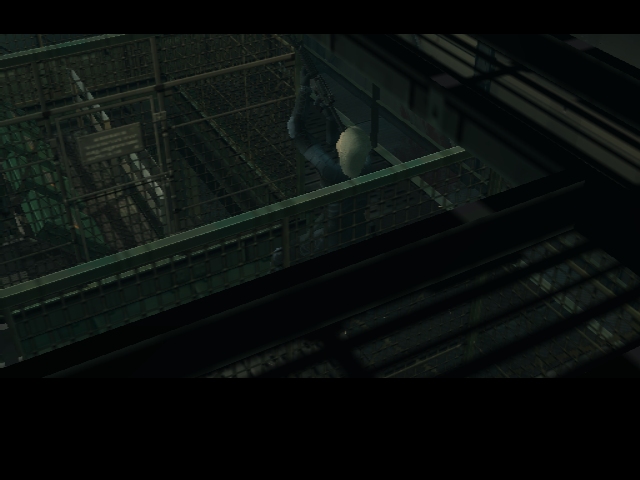 Vamp uses the Aperture Science Handheld Portal Device to get right the fuck outta there.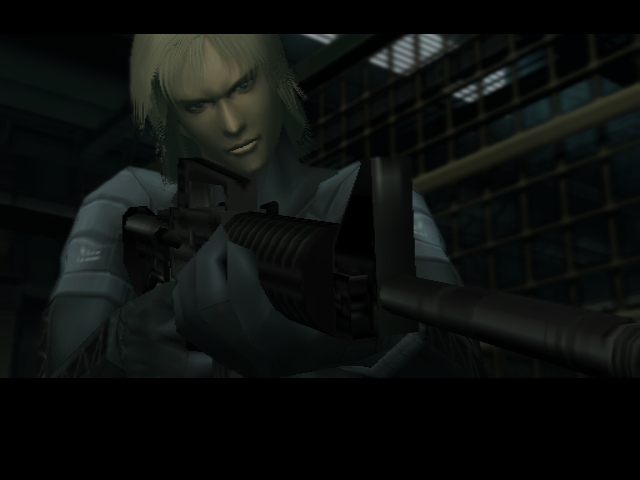 Raiden, being as brilliant as he is, turns the gun on the SEAL.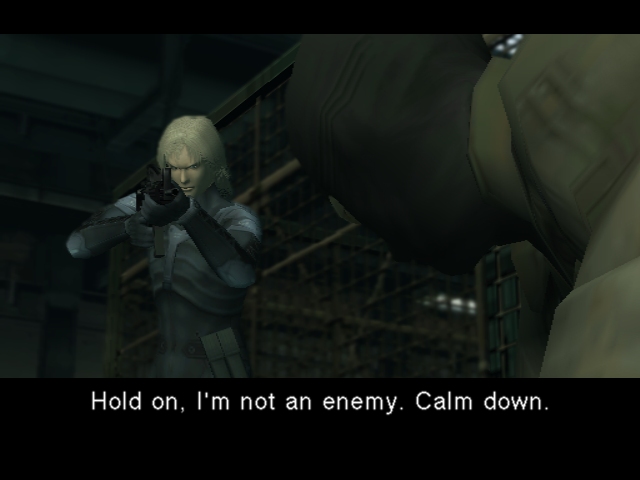 "You weren't in the script!"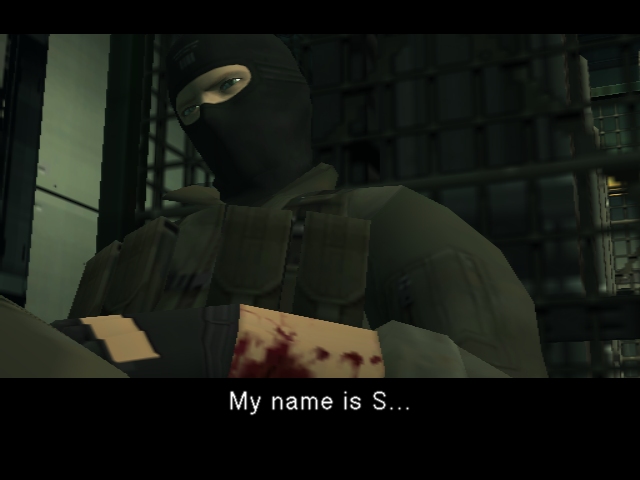 SNAKE IS IT SOLID SNAKE HUH TALK TO ME MAN WHAT IS IT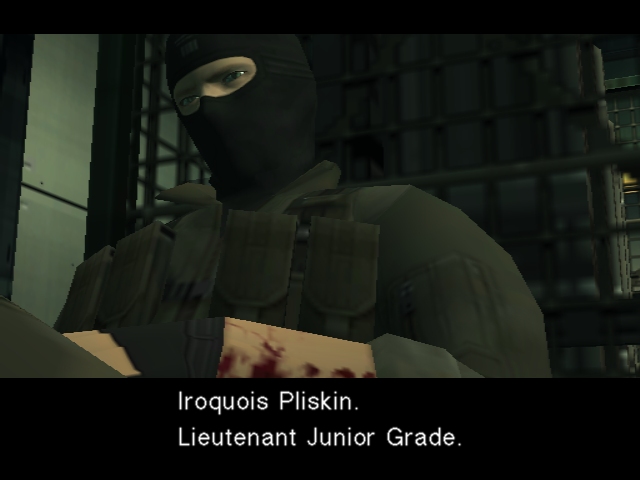 We thought you were dead!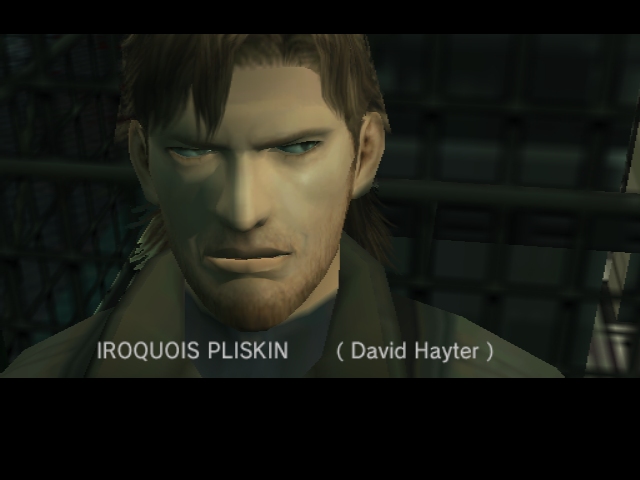 Whatup.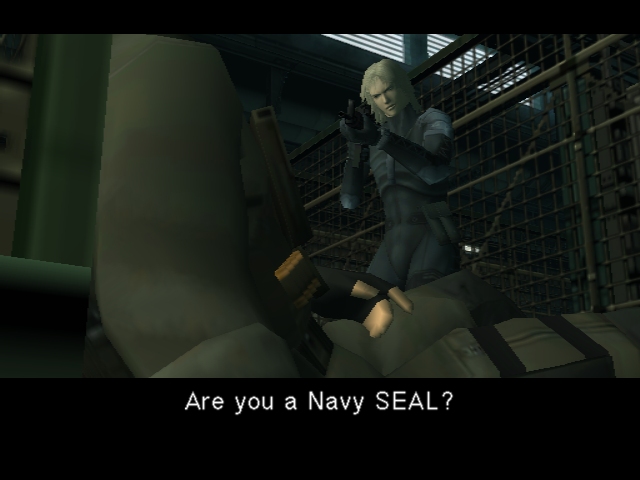 No I have a sexual fetish for uniforms.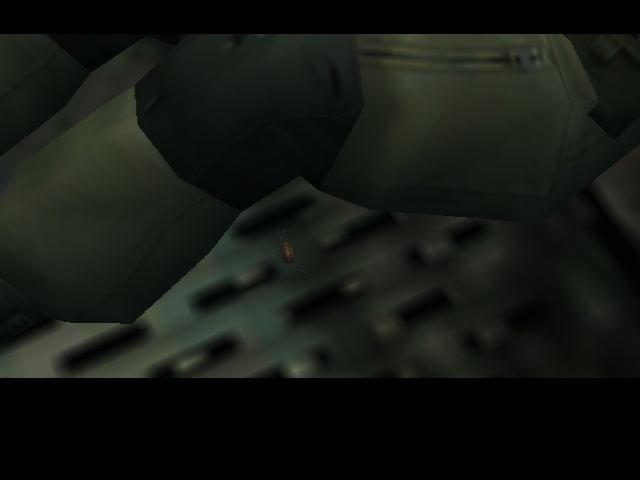 Bio-engineered sea lice don't like pants.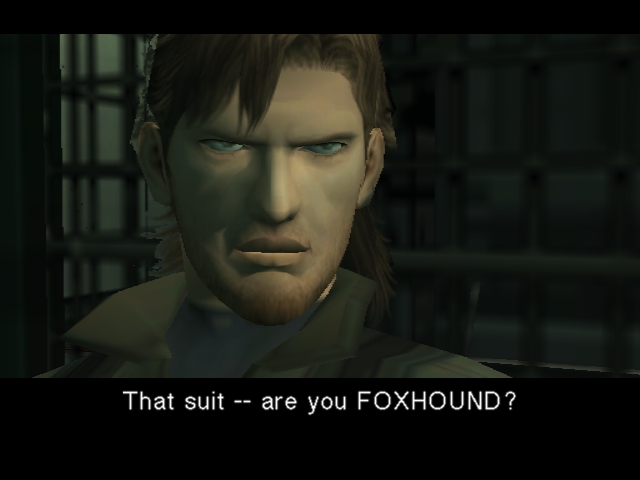 Fun Fact: A real "fox-hound" is a really ugly dog. The logo for FOXHOUND is a...fox, for some reason. It works, though.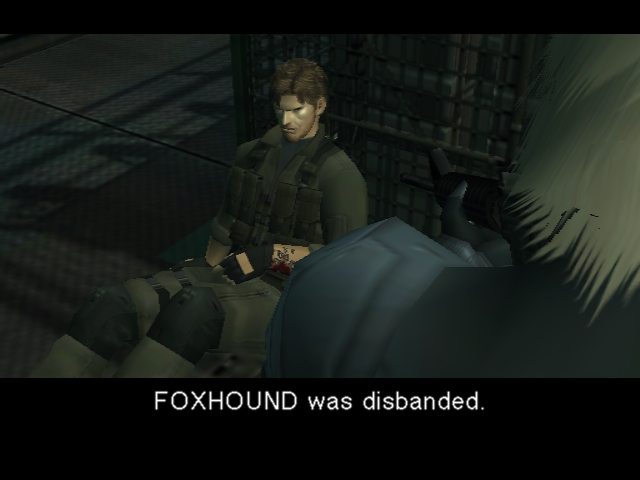 After YOU slaughtered them.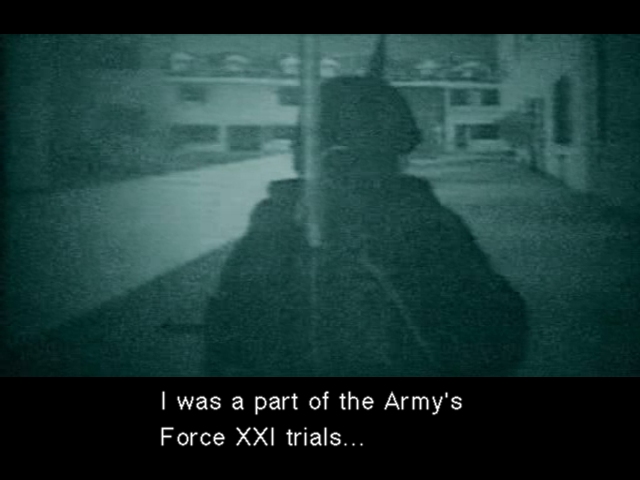 Raiden gives his spiel over his VR training excersises, which basically comprised of playing MGS:Integral. Kojima is totally not breaking the 4th wall and refering to us, the player, as Raiden. Nope.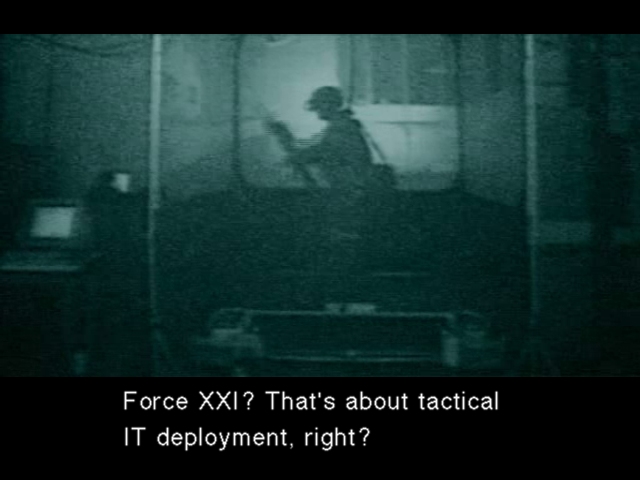 Why didn't he just download America's Army?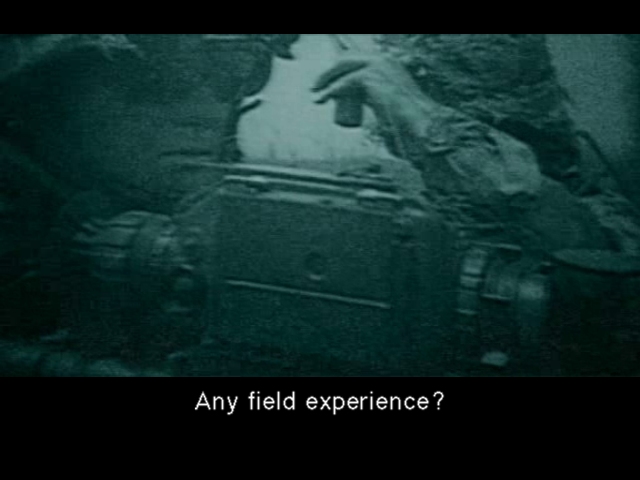 "No, but I once ate a bug on a dare!"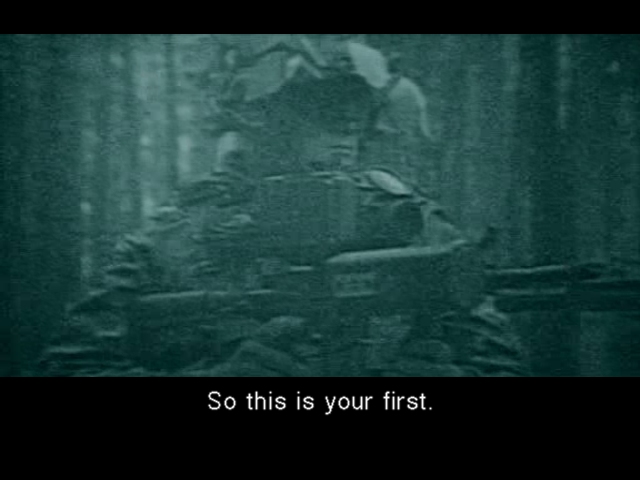 Big fucking knife at the end of that gun.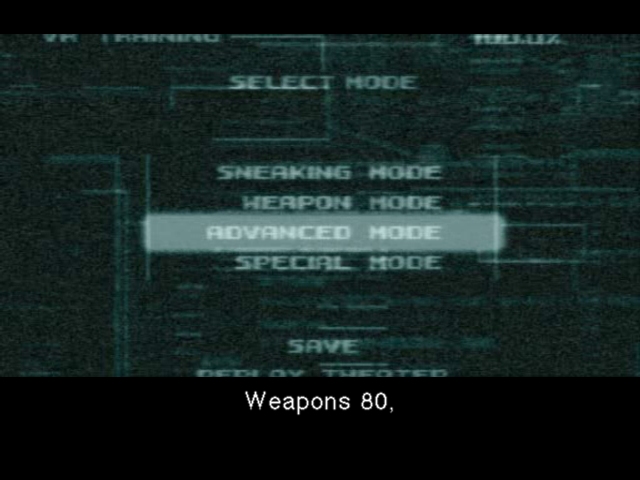 I got to Weapons 10, am I cool?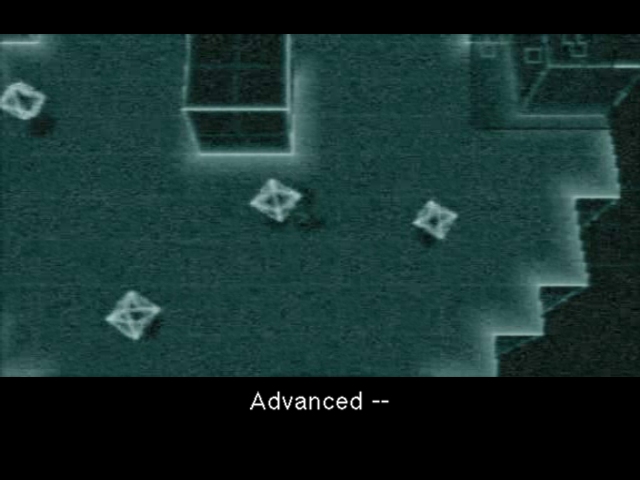 Advanced what? Crystal destroyer? Pfft.
On that note, I wish there was VR in MGS3, in the form of "Survival Training" or something really cool like that where you get to hang out with The Boss as she teaches you the ropes.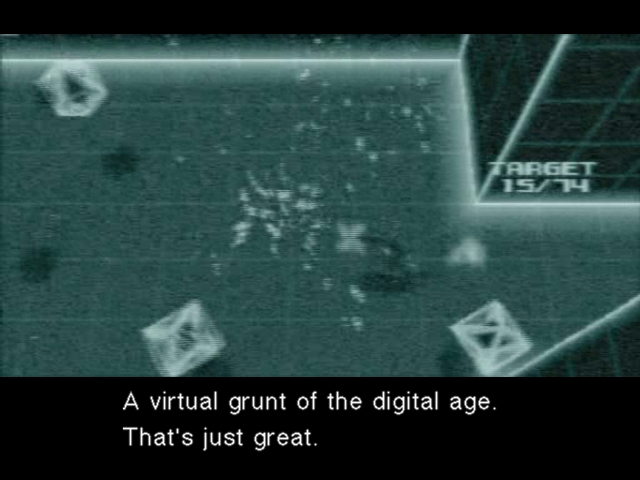 Pliskin 1, Raiden 0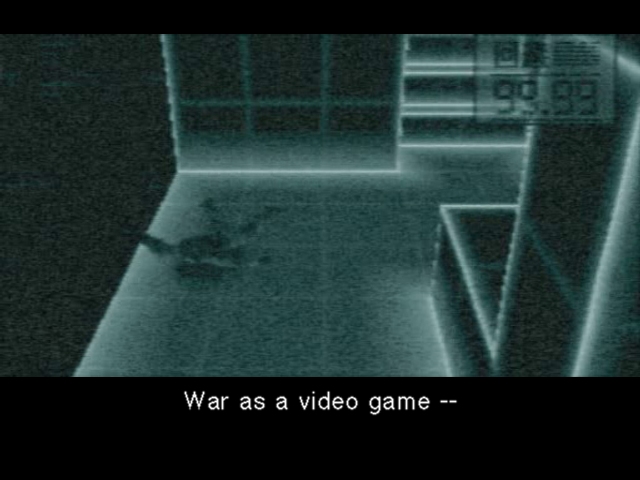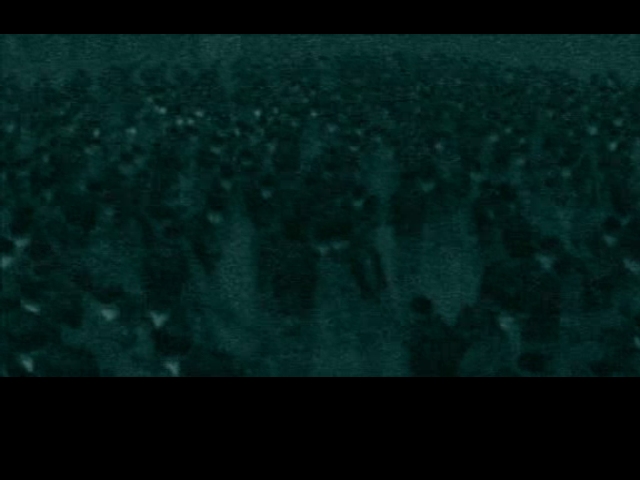 "What better way to raise the ultimate soldier?"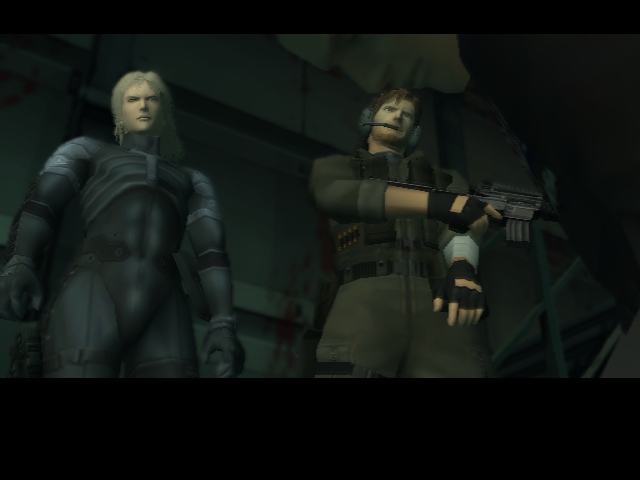 The two head downstairs to take a look at what's left.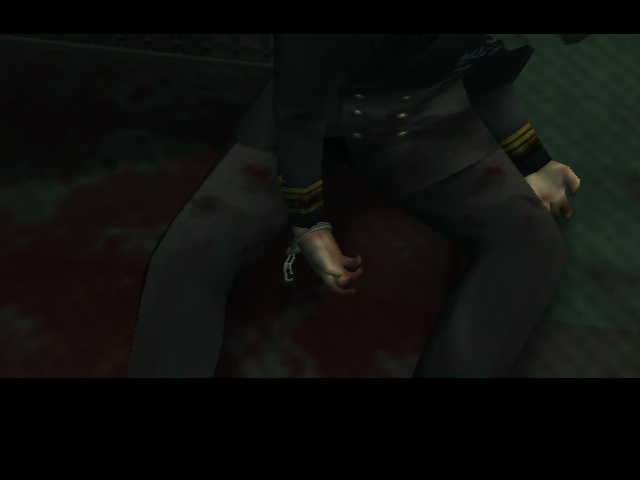 Shit. Looks like the terrorists have "The Football."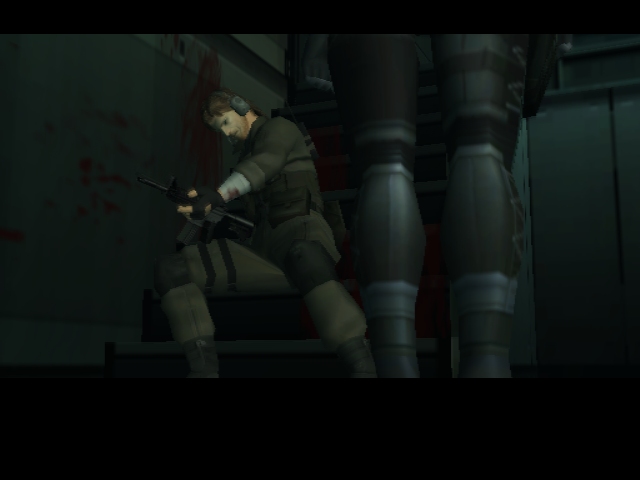 Snake nearly passes out from blood loss.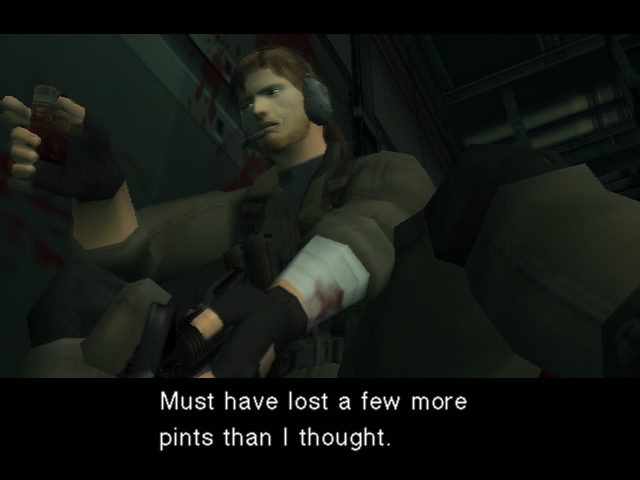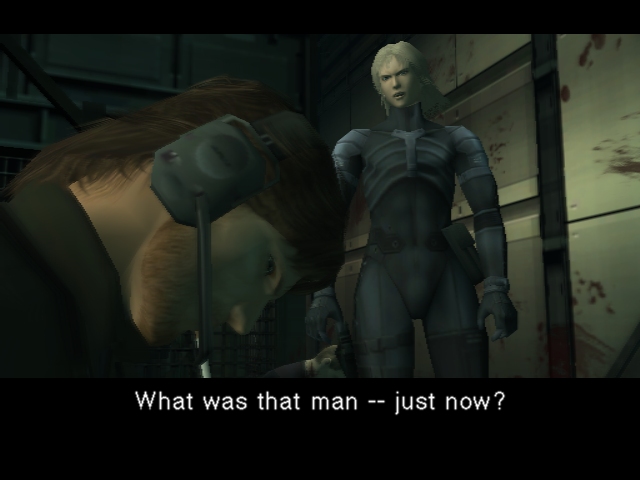 I really can't get over the damned child-brearing hips they gave Raiden. Seriously wtf. Now he has 5 inch heels in MGS4. Sheesh.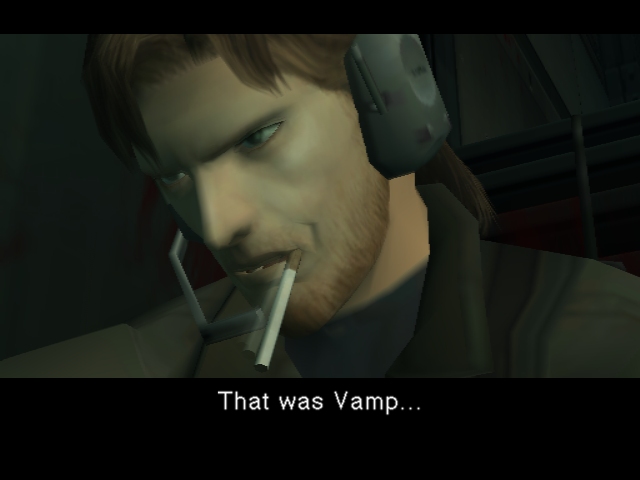 ---
Will we find out just what the crap is up with Vamp? Will more shit get blow'd up? Will we sit through another 15 minutes of cutscenes?! Hell yes we will! Next time, on
METAL GEAR SOLID 2: GOONS OF LIBERTY
As presented by Al Cu Ad Solte