Part 14: Ninja Gaiden Sigma: Chapter 7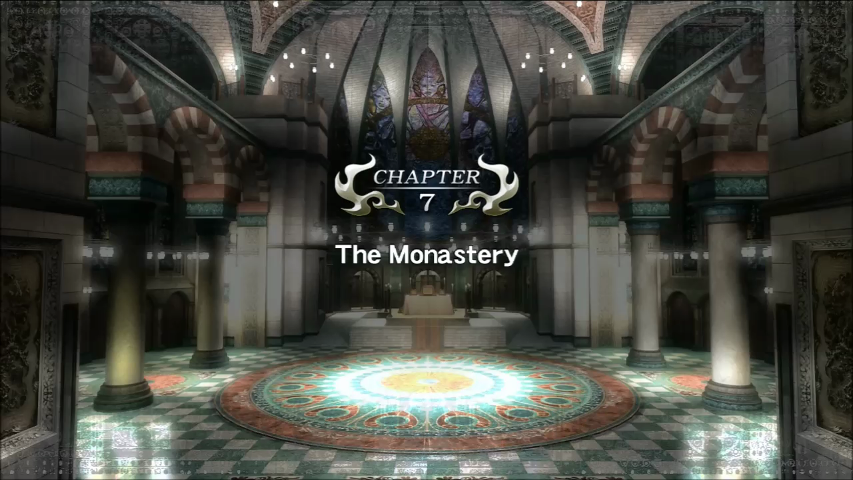 Back through the monastery and underground in HD, we look at how this chapter is a good example of updating visuals without changing the intent of the original, as well as other semi-relevant tangents to pass the time.

Dworku Monastery
The walkway connecting the Annex to the Monastery gates now has both bats and laser helicopter drones, and enemy that doesn't appear until chapter 9 in Black

The Altar Hall of the Monastery now has chandeliers hanging above that can be broken if the player's hits connect with them

In the Archives room, the next Stone Tablet piece is inside the giant sphere and not the glass display case

On the second floor of the Archives, there are murals for the Ancient Fiend Sisters, Nicchae and Ishtaros

The upper catwalks in the Altar Hall now have stars connecting them, no longer requiring a jumping slash with the Dragon Sword to reach one from the other

In the Monk's Room, the first Deity statue is missing. This is moved to far later in the game

After opening the hole to the Underground Cemetary, Ryu automatically jumps down without giving a yes/no prompt

Underground Cemetary
All the bats that were here in Black are now replaced with a new enemy, called Wisps

Past the savepoint at the lower level of the Econtra Babel Specus, the ranked fight with lesser imps does not trigger until all the Wisps are defeated

At the bottom of the same area, there is now a Muramasa's Shop

After grabbing the chalice from the Ritual Room, fights with the Ghuls will now include Wisps as part of the encounter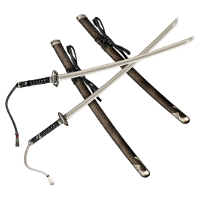 Dragon's Claw & Tiger's Fang Lvl. 3
Moveset
The max level for these hacked in weapons. Level 3 doesn't offer nearly as many new moves the way Level 2 did, but it does make an excellent addition by giving many airborne moves an extra heavy attack, which results in Ryu doing a 360 spin upon landing the previous hit. This further makes the dual swords a pretty good weapon for dealing with enemies crowded together.

Fiends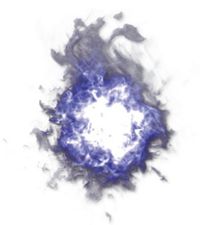 Wisp
These replace the bats that show up in the Underground Cemetary. They actually function alot like the Cyclops Wasps in that they just hang around until they choose to lunge at Ryu, which has enough power to disrupt his block and stun him. But like Bats, they are incredibly weak and easy to kill, using a projectile like the Windmill Shuriken works well on groups of these.