Introduction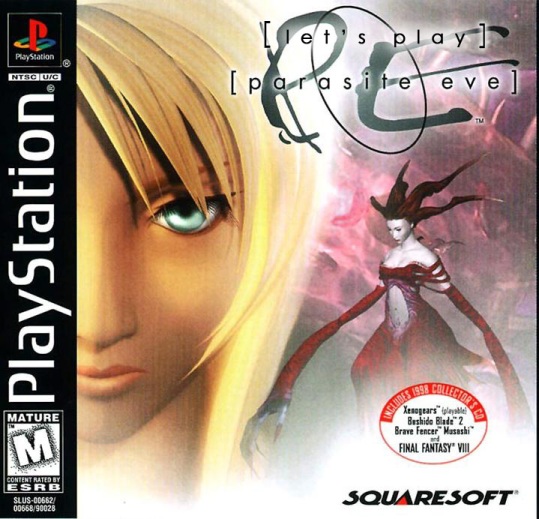 What is this?
We're going to be playing Parasite Eve, a game released on September 9, 1998 in the States. It was developed by Square, who I'm sure you know are the creators of the never-ending Final Fantasy series. The game is apparently a sequel to a Japanese book.
Who are you guys?
-DO IT TO IT
-DONT DO IT
-TouchNfoaM
-Derek.
Guests:
-Fake Derek
What's with the thread title?
The title of the thread refers to DONT DO IT, not me. Make fun of him.
What can I expect from this LP?
First of all: DONT DO IT loved this game when he was younger, so he has quite a bit of knowlege about it. The rest of us have little to no experience with it. Therefore this isn't quite a blind run, but it's close. Definitely don't expect a lot of information. Second: this game has a lot of dialog. And no voice acting. As such, we will try to go through it at a reasonable rate so that you can read along. Or you can be cool like me and not read it at all! Lastly, we will be doing some off-camera level grinding at two points in the game (not
too
much, though).
How often will you be updating?
We will be following the Sunday/Wednesday update schedule that we have grown to like. Each update will be 2 videos, either 2 episodes or one 2-part episode. Naturally, we reserve the right to change the update schedule if needed.

What's this about a contest?!
If you've watched episode 1 part 2, you heard me spew out some quick info about a contest. We've had a couple people tell us that we should get a group name for the 4 of us, so we've decided to make it interesting. You have until our next recording session (Friday, January 15) to submit in the thread your idea of a group name for us (ignore the email thing I said in the video). One submission per person, please. That Friday, we will pick our 3 favorite submissions and after that you all will vote on the winner. For now, just focus on coming up with a clever name for us and get it posted by Friday. We look forward to hearing your ideas!
Update: Contest somewhat abandoned because we're lazy.
Videos