Part 14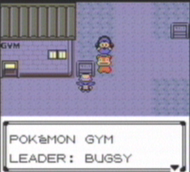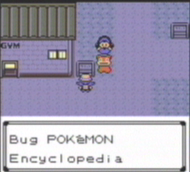 Being smart at pokeymans does not make you good.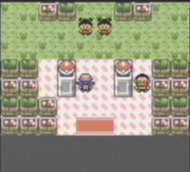 Oh god I can hear the chittering of little chitonous legs skittering about.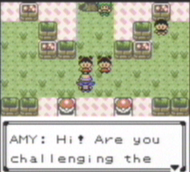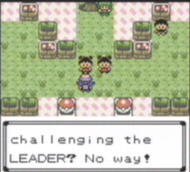 They're so creepy....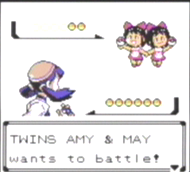 AH WHAT THE HELL HAPPENED TO YOUR HEADS?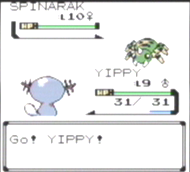 Spinarak are cute.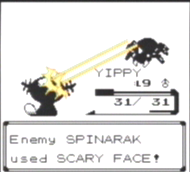 OH GOD HEAT VISION.
Yippy takes it out with a Mud-slap barrage and Shitashi takes down the following Ledyba.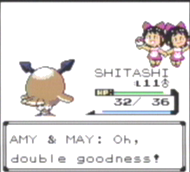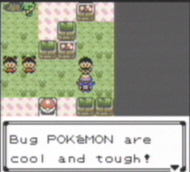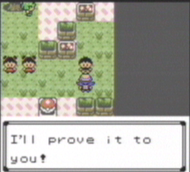 I dunno, most of em are cute.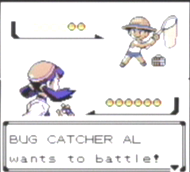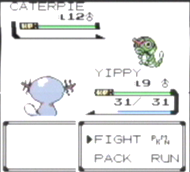 Caterpie is not very tough. :I
You used Caterpie and Weedle. Hell, wild Pidgeys eat those.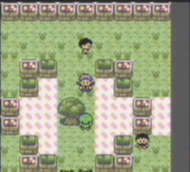 Aww,
she
he's hiding.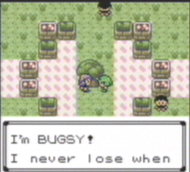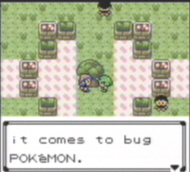 I dunno, Bug Pokémon kinda suck. Unless you have a kickass Yanma or something.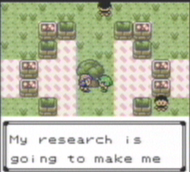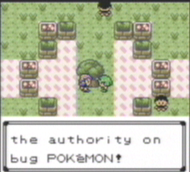 So you'll be like a not-as-good Prof. Oak?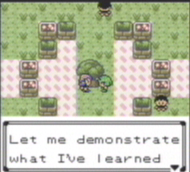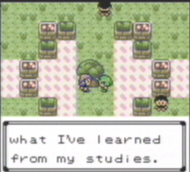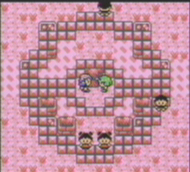 Bugsy vs. Roxy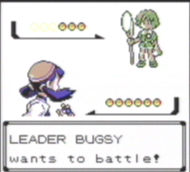 Bugsy looks so much like a girl. I'm not the only one that thinks this am I?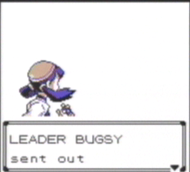 Bring it on, Pinsir? Heracross?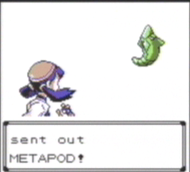 Yeah, a gym leader just sent out Metapod.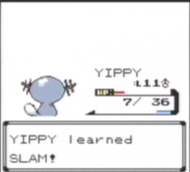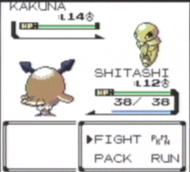 Yes, a Gym leader just sent out Kakuna.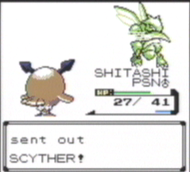 Ok, now Bugsy? Study this for a second.
My Wooper just drowned your Metapod. And my Hoothoot is eating your Kakuna's eyes right now.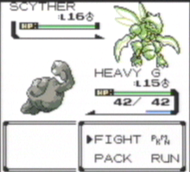 Now in a second? My Geodude is going to smash your Scyther's head in like a melon.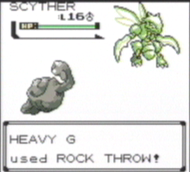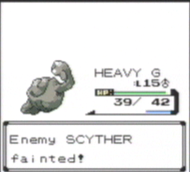 I totally warned you...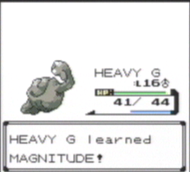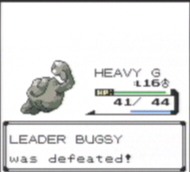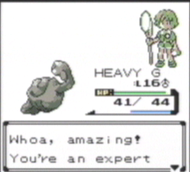 No, I just don't use bugs.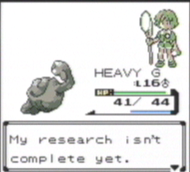 Apparently.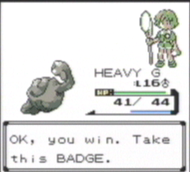 It's a cute badge too.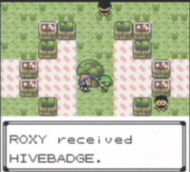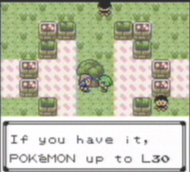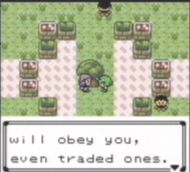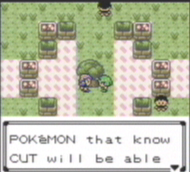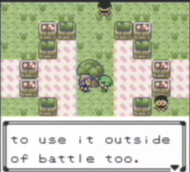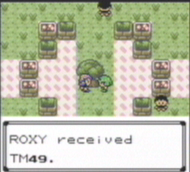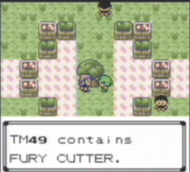 Aaaand yeah. Two gyms down.