Part 17
Goldenrod City
The Festive City of Opulent Charm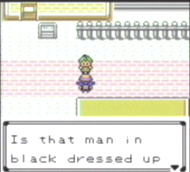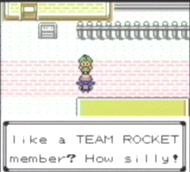 Oh c'mon, you have to admit those hats are pretty cool.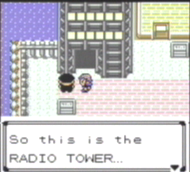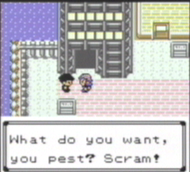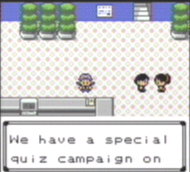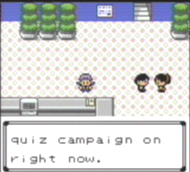 We're not invading Kanto, are we?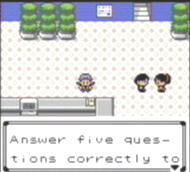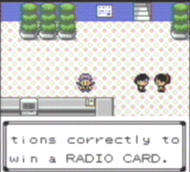 A whatsit now?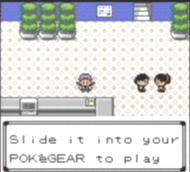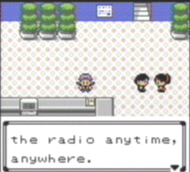 TUNES!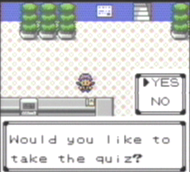 Question 1 posted:

Is there a Pokémon that only appears in the morning?
>Yes >No


If not I will be pissed because of the trouble i went through for that Phanpy.
Question 2 posted:

You can't buy a Berry at a mart.
>Yes >No

Well I guess at some marts you could...
Question 3 posted:

Does HM01 contain Flash?
>Yes >No


Question 4 posted:

Falkner is the Gym Leader of Violet City Gym and uses Flying-types.

He was not very good. :I
Question 5 posted:

Do Goldenrod Game Corner's Slots have Charmander on the Reels?


No?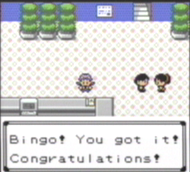 Holy crap, really?!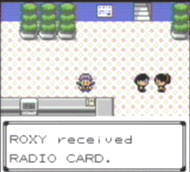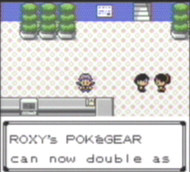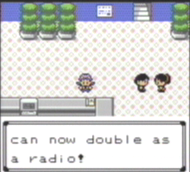 Now I gots me some tuuuuuunes!

LATER!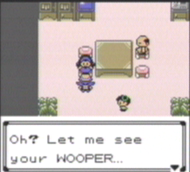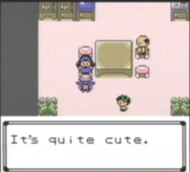 Damn right!

LATER STILL!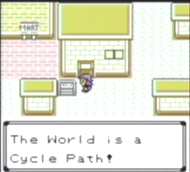 Hmm...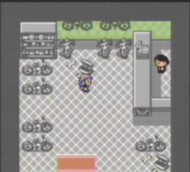 Oh, bikes.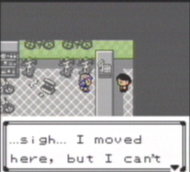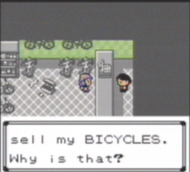 Well you're way back here in the corner.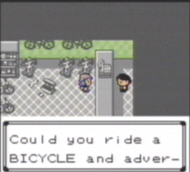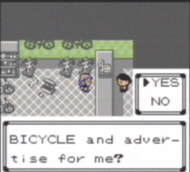 Wait, what? Darn skippy I can!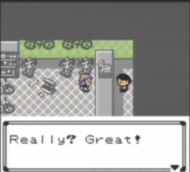 This city is great!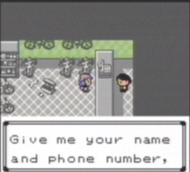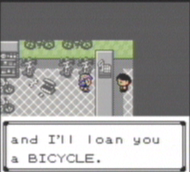 Wait. what.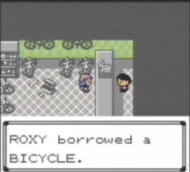 ...But at what cost?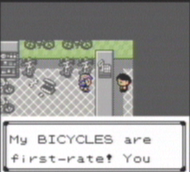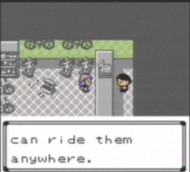 REALLY?!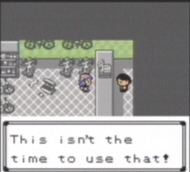 I feel lied too.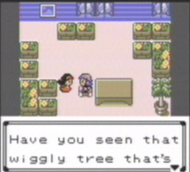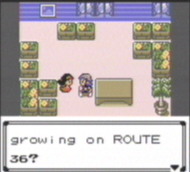 That tree's a pervert.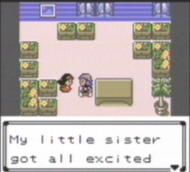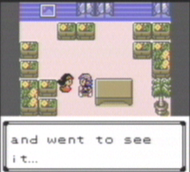 Oh god go get her!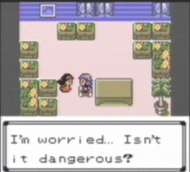 It has touchy-rapey fingers!

EARLIER!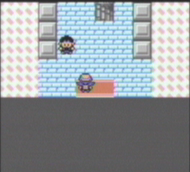 Goldenrod Underground. It's under the ground.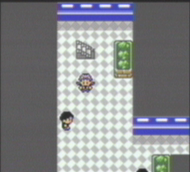 Creeps live here.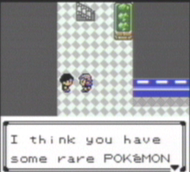 Wooper, Geodude, Bellsprout, Paras and Hoothoot.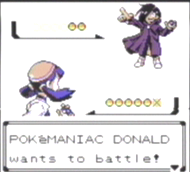 So when did Pokémaniacs go from nerdy freaks, to goth kids, to Pokécosplayers?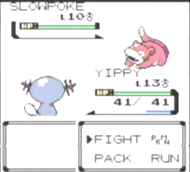 vs.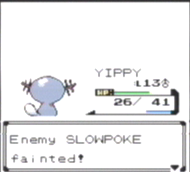 wins!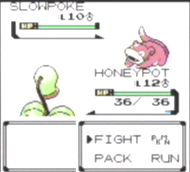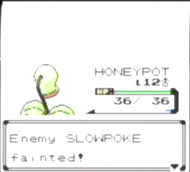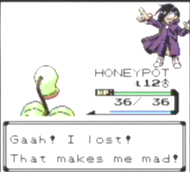 OH GOD HE'S GONNA GO WRITE BAD POETRY!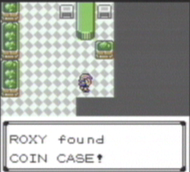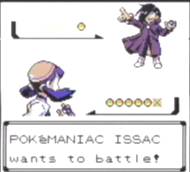 Issac?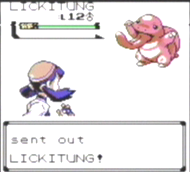 :O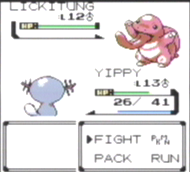 vs.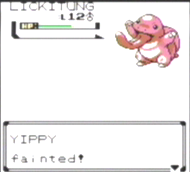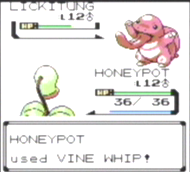 vs.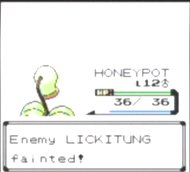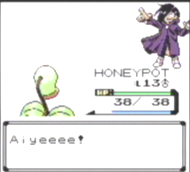 LEARN TO SPELL YOUR NAME RIGHT.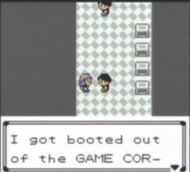 How do you go and do that?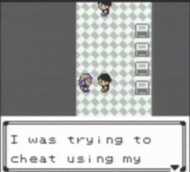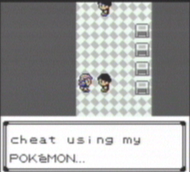 ....Oh god he's gotta have Kadabra or Magnemites or something.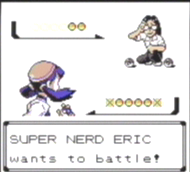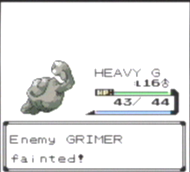 I'd think Grimer wouldn't be useful cheating devices.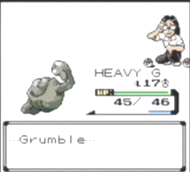 Well really, what were you using them for?
BACK OUTSIDE!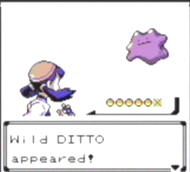 Well that's kinda cute...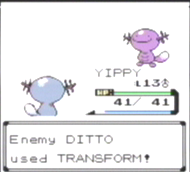 OH MY GOD. IT CAN TURN INTO CUTER STUFF.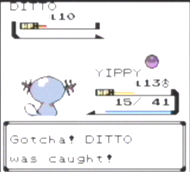 Ditto
#132
[ Screenshot Missing ]
Transform Pokémon
Height: 1'00" Weight: 8.8 lbs
Habitat: Urban Types: Normal
Ditto rearranges its cell structure to transform itself into other shapes. However, if it tries to transform itself into something by relying on its memory, this Pokémon manages to get details wrong. Its transformation ability is near-perfect. However, if made to laugh, it can't maintain its disguise. When it sleeps, it changes into a stone to avoid being attacked.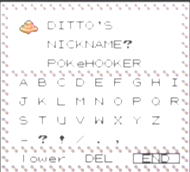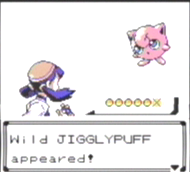 At seeing the Jigglypuff, Roxy almost shat herself.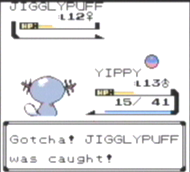 Jigglypuff
#039

Balloon Pokémon
Height: 1'08" Weight: 12 lbs
Habitat: Grasslands Types: Normal
It captivates foes with its huge, round eyes, then lulls them to sleep by singing a soothing melody. Jigglypuff's vocal chords can freely adjust the wavelength of its voice. This Pokémon uses this ability to sing at precisely the right wavelength to make its foes most drowsy. The sound waves of its singing voice match the brain waves of someone in a deep sleep. While it is singing, it never pauses to breathe. If it is in a battle against an opponent that does not easily fall asleep, this species cannot breathe, endangering its life. For this reason, Jigglypuff will inflate itself before starting its song.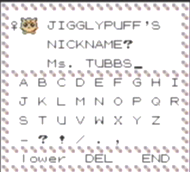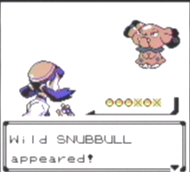 Awww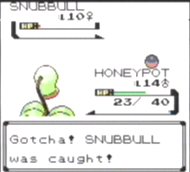 Snubbull
#209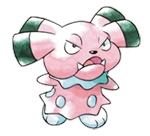 Fairy Pokémon
Height: 2'00" Weight: 17.2 lbs
Habitat: Urban Types: Normal
Although it looks frightening, it is actually kind and affectionate. In truth, it is a cowardly Pokémon. It growls eagerly in order to hide its fear from its opponent. It has an active, playful nature. It is popular among female trainers because of its affectionate ways. By baring its fangs and making a scary face, Snubbull sends smaller Pokémon scurrying away in terror. However, it seems a little sad at making its foes flee.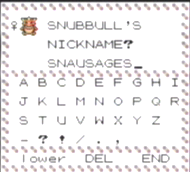 Aaaand that's that. I guess we can challenge the Gym here later on.
GoatLord posted:

So thanks to you, Red, I just went out and bought Emerald. Is there any good reason not to take the fire starter?

Absolutely no reason not to. Though, all three are awesome.