Part 22
We are going to the paaaaaark... hmm?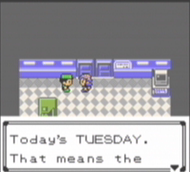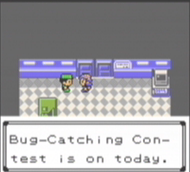 Bugs?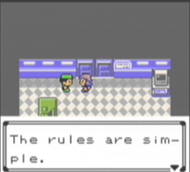 Good.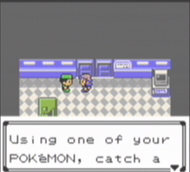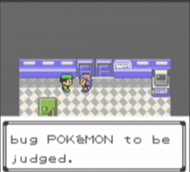 Judged based on cuteness?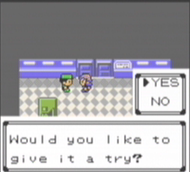 Yea!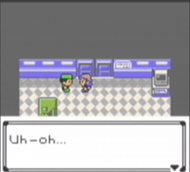 D: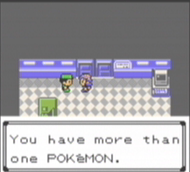 Yeah.. they are cute and awesome.

But I guess I just have to pick one and that one is Shitashi.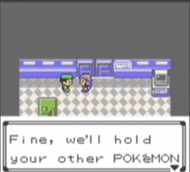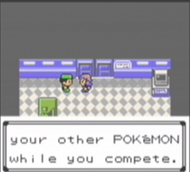 Ok don't pet the Wooper. His skin is all toxic-stingy.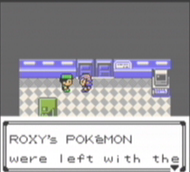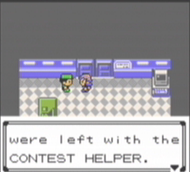 What a swell guy.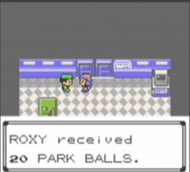 Park Balls? How unexpectedly relevant to other things happening Pokémon-wise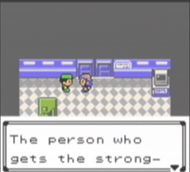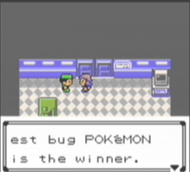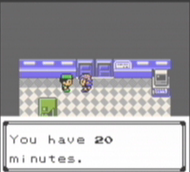 Wait there's a timer?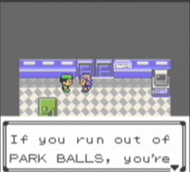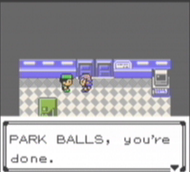 Eep.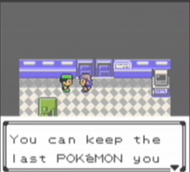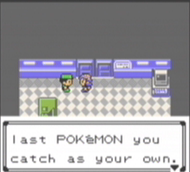 Really?!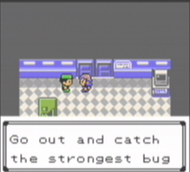 YES SIR MR. GUARD GUY SIR!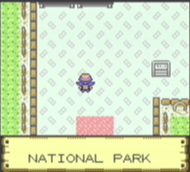 Oh boy oh boy oh boy!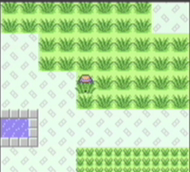 Obviously the bigger bugs are in the bigger grass. That's usin your noodle Roxy!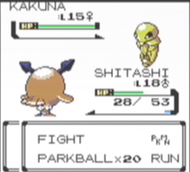 Hmm... I better just catch it. No bug is not a winning bug... Wait..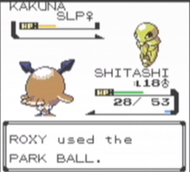 ...not having a bug is not winning?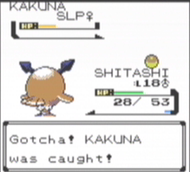 Whatever, I got a Kakuna.
Kakuna
#014

Cocoon Pokémon
Height: 2'00" Weight: 22.0 lbs.
Habitat: Forests Types: Bug/Poison
Stage1: Evolves from Weedle
Kakuna remains virtually immobile as it clings to a tree. However, on the inside, it is extremely busy as it prepares for its coming evolution. This is evident from how hot the shell becomes to the touch. Almost incapable of moving, this Pokémon can only harden its shell to protect itself when it is in danger. Able to move only slightly. When endangered, it may stick out its stinger and poison the enemy.

A Kakuna's not exactly impressive th-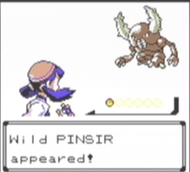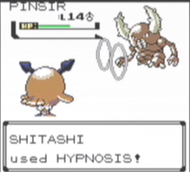 GO TA SLEEP.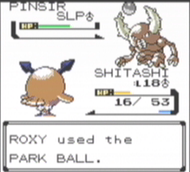 GIT IN DA BALL.
After escaping, and awakening, Pinsir got Shitashi in a Bind and didn't even ease up when I put it back to sleep.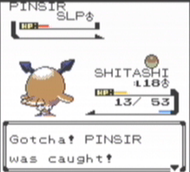 Pinsir
#127

Stagbeetle Pokémon
Height: 4'11" Weight: 121.0 lbs.
Habitat: Forests Types: Bug
Pinsir has a pair of massive horns Protruding from the surface of these horns are thorns. These thorns are driven deeply into the foe's body when the pincer closes, making it tough for the foe to escape. Pinsir are astoundingly strong. It can grip a foe weighing twice its own weight in its horns and easily lift it. If it fails to crush the foe in its pincers, it will swing around and toss the opponent. This Pokémon's movements turn sluggish in cold places. Because of this, this species burrows and sleeps underground on chilly nights. In the morning, damp soil clings to its body.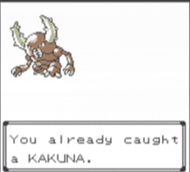 Hmm, yeah that's true...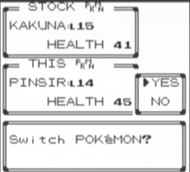 Oh totally...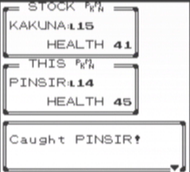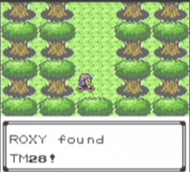 TM28 contains Dig.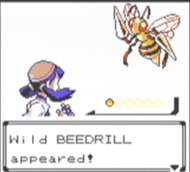 Ooh, a Beedrill.. I wond-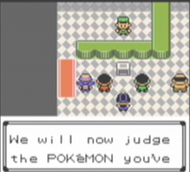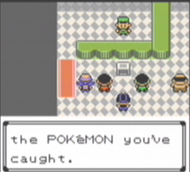 How did I end up here. Let's see I remember the Beedrill.. then a flash of yellow and black...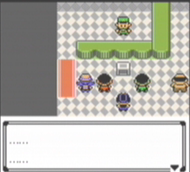 Did I always have these stiches?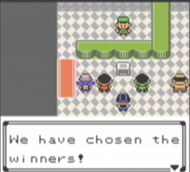 Prize!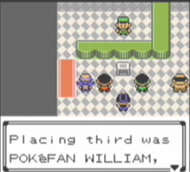 ...Uh-oh...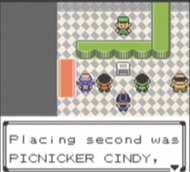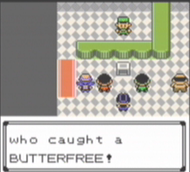 Wait I coulda had a Butterfree?!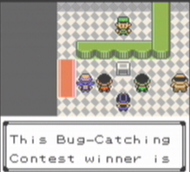 I shoulda caught that Beedrill...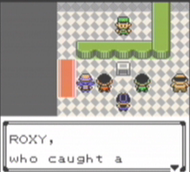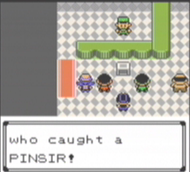 Wait, WHAT?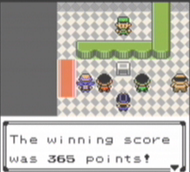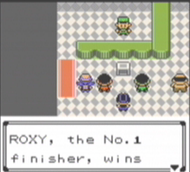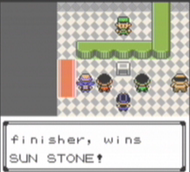 Super happy fun shiny time!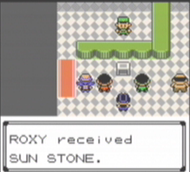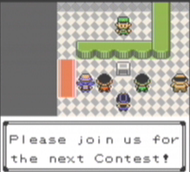 I gotta priiiiize I gotta priiiiiiize.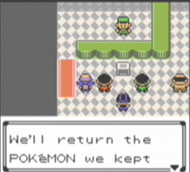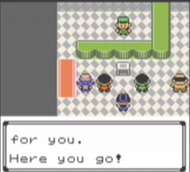 Yippy I got a prize and it is awesome are you happy for me?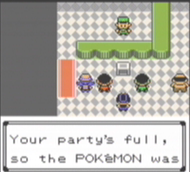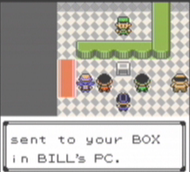 Buh-bye Pinsir who is named Scaraba.

Back inside the Park...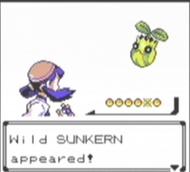 Aww, it's pretty cute.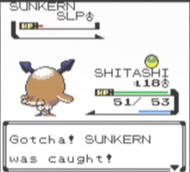 Sunkern
#191

Seed Pokémon
Height: 1'00" Weight: 4.0 lbs.
Habitat: Grasslands Types: Grass
Sunkern tries to move as little as it possibly can. It does so because it tries to conserve all the nutrients it has stored in its body for its evolution. It will not eat a thing, subsisting only on morning dew. It is very weak. Its only means of defense is to shake its leaves desperately at its attacker.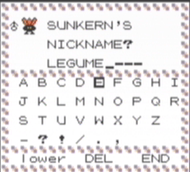 Aaand, let's stop back at Goldenrod before Ecr-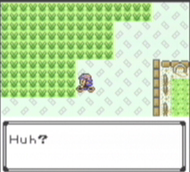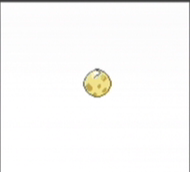 OH MY GOD IT IS HATCHING.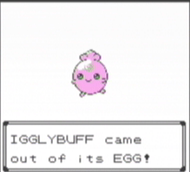 ...
OH MY GOD IT IS SO CUTE. CUTE. CUTE. CUTE. CUTE. CUTE. CUTE. CUTE. CUTE. CUTE. CUTE. CUTE. CUTE. CUTE. CUTE. CUTE. CUTE. CUTE. CUTE. CUTE. CUTE. CUTE. CUTE. CUTE. CUTE. CUTE. CUTE. CUTE. CUTE. CUTE. CUTE. CUTE. CUTE. CUTE.
Igglybuff
#174

Balloon Pokémon
Height: 1'00" Weight: 2.0 lbs.
Habitat: Grasslands Types: Normal
Baby: Evolves into Jigglypuff
Igglybuff has a soft and plushy body that feels very much like a marshmallow. Its soft and pliable body is very bouncy. Its extremely flexible and elastic body makes it bounce continuously. If it starts to roll, it will bounce all over and be impossible to stop. From this body wafts a gently sweet fragrance that soothes and calms the emotions of its foes. Igglybuff's vocal chords are not sufficiently developed. It would hurt its throat if it were to sing too much. This Pokémon gargles with freshwater from a clean stream. When it sings continuously with all its might, its body steadily turns a deepening pink color.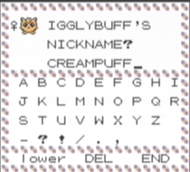 I bet it's full of cream.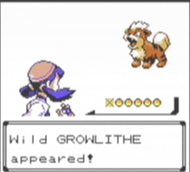 A puppy!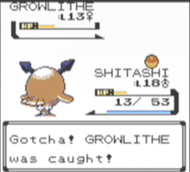 Growlithe
#058

Puppy Pokémon
Height: 2'04" Weight: 41.9 lbs.
Habitat: Grasslands Types: Fire
A Pokémon with a friendly nature. Growlithe has a superb sense of smell. Once it smells anything, this Pokémon won't forget the scent, no matter what. It uses its advanced olfactory sense to determine the emotions of other living things. It has a brave and trustworthy nature. It fearlessly stands up to bigger and stronger foes. Extremely loyal, it will fearlessly bark at any opponent to protect its own trainer from harm.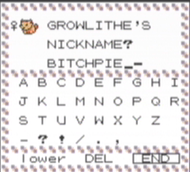 Next time we'll actually wander around Ecruteak City.