Part 49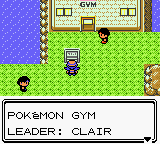 [ Screenshot Missing ]
D: Blessed?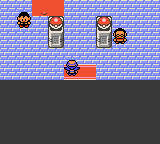 Oh god it smells like sulfur.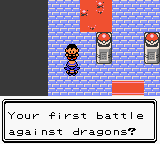 Huh, I guess it is, isn't it?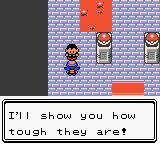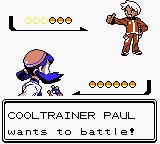 Oh god an Albino!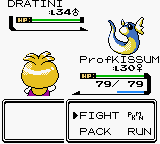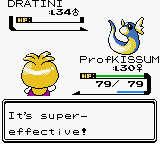 Go Prof. Kissum!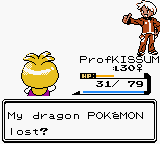 To cuteness!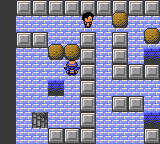 Aww, they didn't say anything about strength puzzles.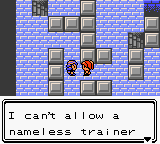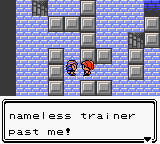 Hi, I'm Roxy! [/daisy]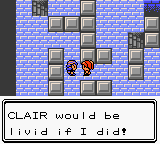 I don't know what that means.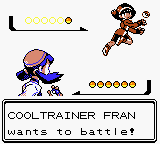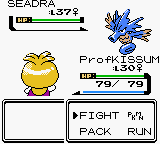 Wait, Seadra are dragons?
Well technically it being a member of the Genus Phycodurus it could totally be considered one...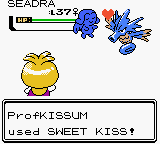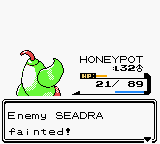 Honeypot outta nowhere!
That Seadra was L.37... I'm kinda underleveled at this point.. Training Montage!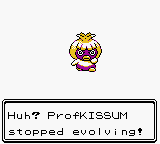 Ehh... Prof. Kissum's...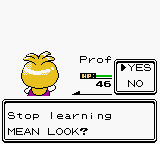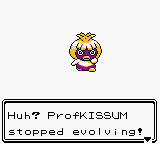 ....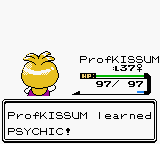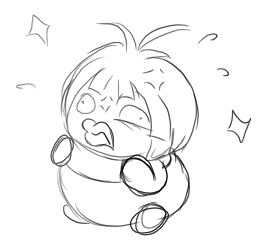 Man she really wants to evolve....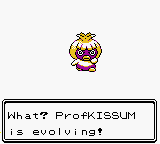 ...well...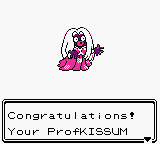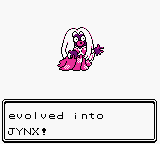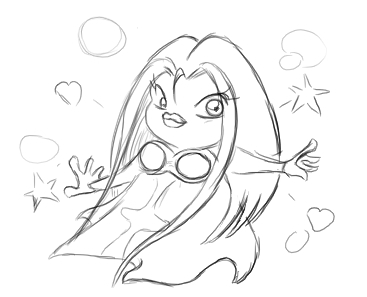 Magical Fighter Girl Prof. Kissum!



She's all grown up now...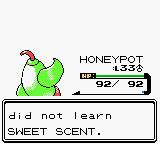 Honeypot is charming enough as is.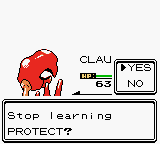 Not givin up Guillotine for it!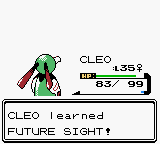 She sees and knows.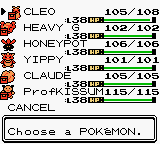 Back in Blackthorn!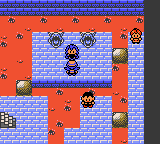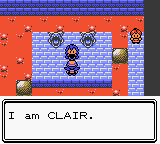 Heya Clair.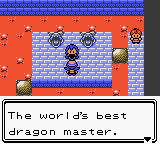 Is that why you have on all the tight leather and latex? :I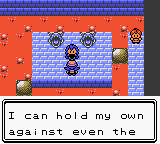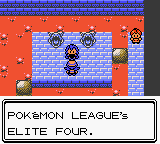 Even Lorelei?! Oh or Glacia from down south?!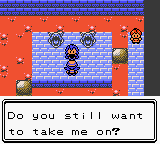 I kinda have to, unless I wanna go over to Kanto, Shino or Hoenn and get a badge. :/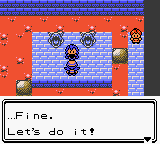 Clair vs. Roxy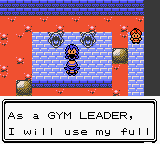 [ Screenshot Missing ]
Oh shi-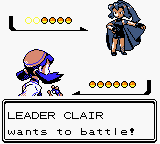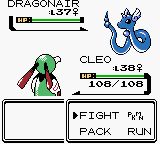 CLEO. vs. DRAGONAIR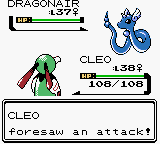 [Cleo] "Hey, buddy you might... eh you're fine."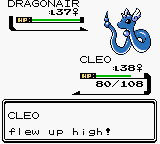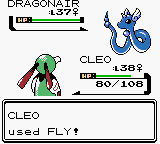 Go Cleo! Use that oddly pointed and needle-like beak!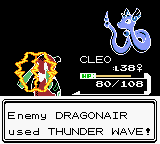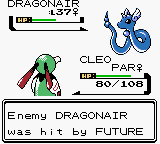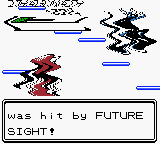 Man you just do not want to go down...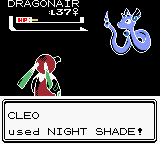 [Cleo] "I swear to whatever god you worship that I can and will do very, horrible things in the future unless you take a dive."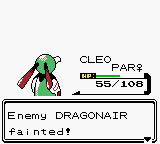 Prof. KISSUM vs. DRAGONAIR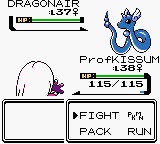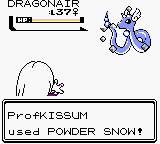 Dragons don't like ice.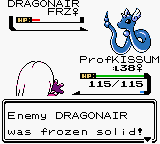 Dragons don't like
being encased in
ice.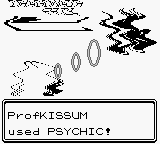 Dragons don't like being telekinetically thrown into walls with a psychokinetic burst of energy.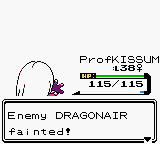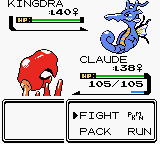 CLAUDE vs. KINGDRA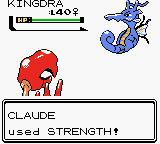 ROCK.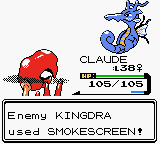 SMOKE.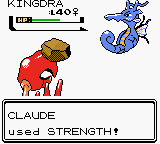 ROCK.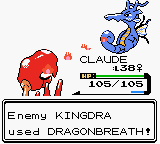 Drachenfire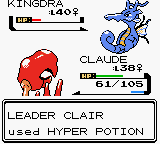 Oh c'mon that's cheating.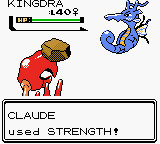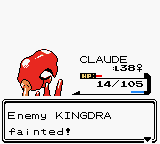 See?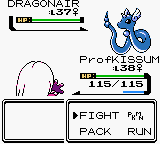 Prof. KISSUM vs. DRAGONAIR III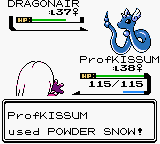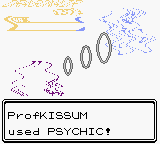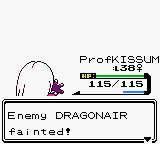 Easy as Pie.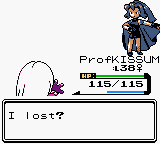 I won?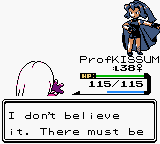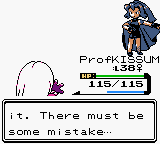 ...should... should I be offended right now?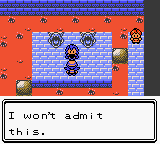 Oh c'mon.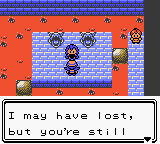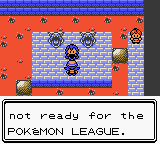 But...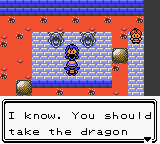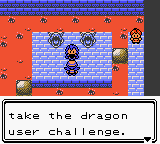 How is this NOT the Dragon-user challenge?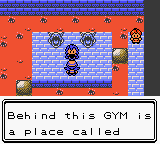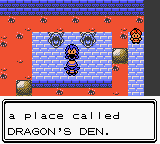 Ok we're entering Final Fantasy territory here.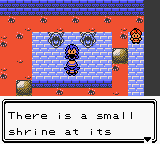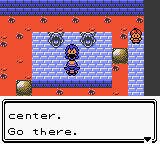 Aww man.. C'mon Yippy, grab some Hi-Potions.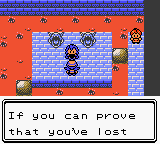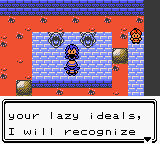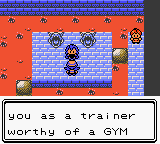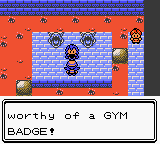 Yippy you're also a Templar.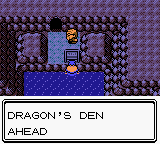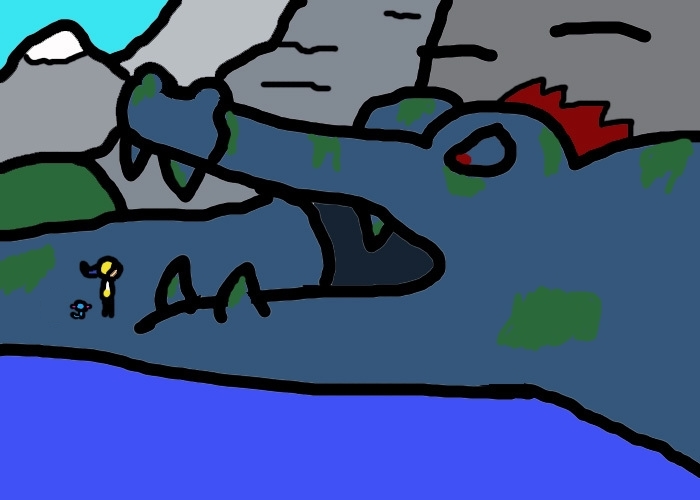 Drawn by Plastic_shark
...I have a bad feeling about this...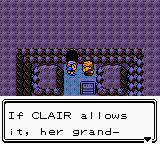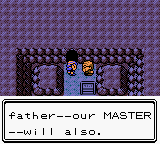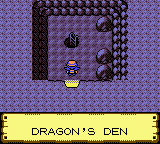 Heavy G, you watch for Tonberry.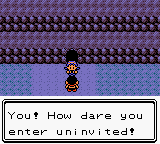 Oh god I-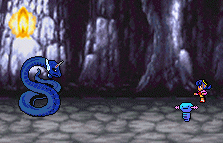 ...

What the hell just happened?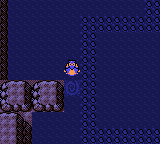 Hmm...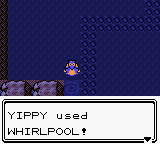 Go Yippy!
No...
No Yippy swim the other way
Yeah against the current
Oh c'mon Yippy.

Ok there ya go... Theeeere ya go.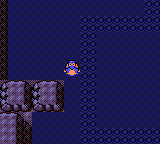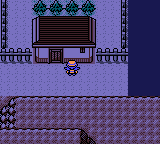 ..This must be the place.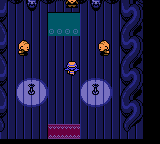 Bahamut! I-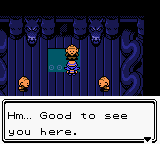 Oh... hi there.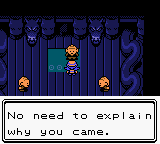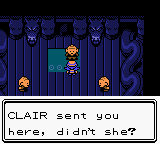 Yes. She's a big meanie pants.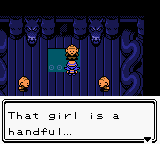 You know she's up there wearing latex and stuff, right?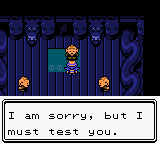 Aww man. Well it's black and shiny. Skintight, oh and I can see her-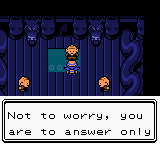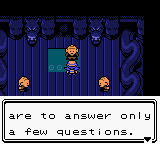 ..Oh... OOooooohh!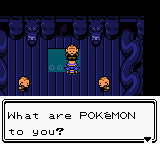 I dunno, Yippy's my lil' buddy.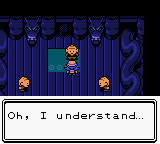 Yeah he's awesome like that.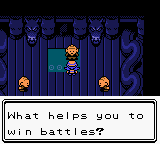 I think I dazzle them with Cuteness.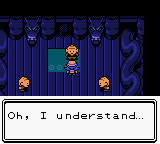 Yeah you get it.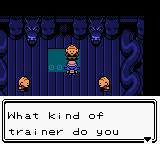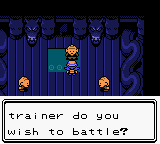 Basically, people just look at me and think "Hey, I should go pitfight with that girl." So everyone I guess...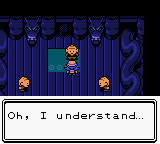 Yeah.. I guess people just get an urge for violence when they look at me.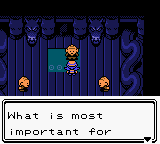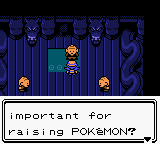 Claude likes Cookies, so I wanna say Confectionary treats.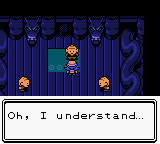 Yeah, she likes the chocolate ones with the vanilla creme.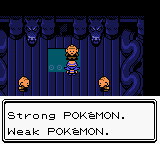 [ Screenshot Missing ]
Trick question! Cute ones.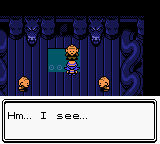 Yeah. Hard to argue with that logic.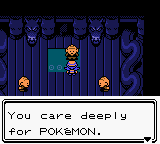 [ Screenshot Missing ]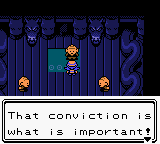 Wait so did I do good?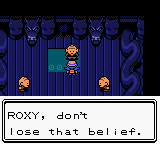 What belief?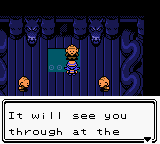 [ Screenshot Missing ]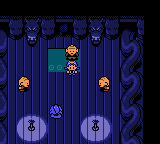 Oh hey Clair, your grandfather's pretty cool.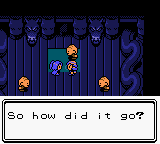 Well he's asking me questions and stuff.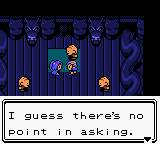 I dunno I think he's just making conversation.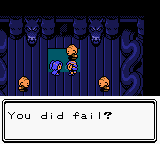 I did?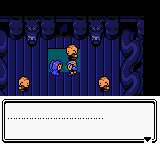 .....................................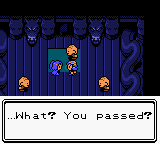 Wait.. I DID?!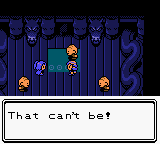 Told ya!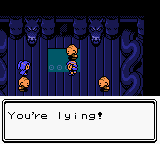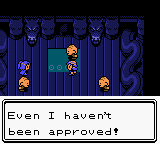 Oh.. so
that's
it.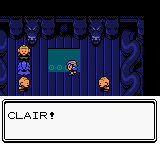 Hehehe, Clair's getting yelled at.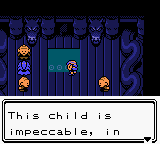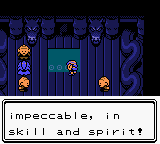 YEAH!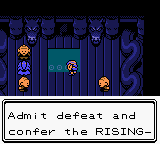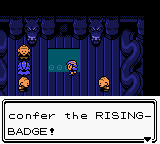 C'mon, be nice!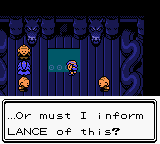 Oh man that's a little harsh, guy.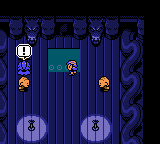 [Clair]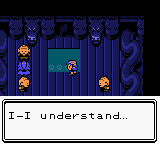 [Clair]
Why does HE get to incinerate people and stuff.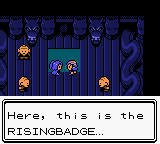 GOD. FINE!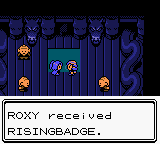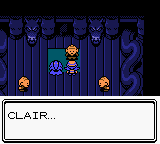 [Dragon Master] For god's sake stop dressing like that, it's embarassing the family.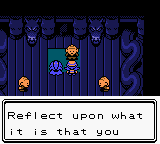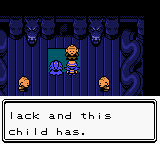 ....A Jynx?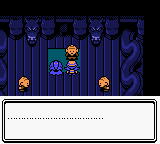 OH GOD STOP I DIDN'T MEAN IT.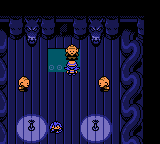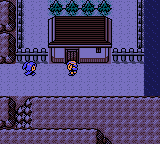 Oh god no.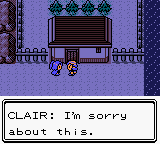 You hit me.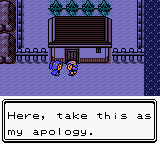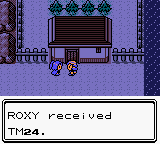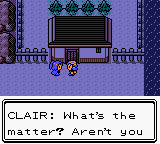 [ Screenshot Missing ]
Yeah.. but you hit me.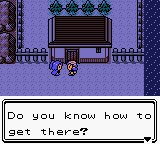 ...DAMN. THE ONE FLAW IN MY WHOLE PLAN.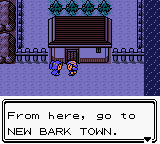 Ok.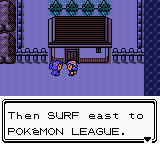 Got it.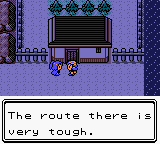 Ok, bring a bat.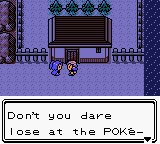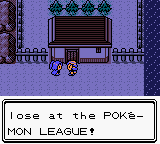 Make me!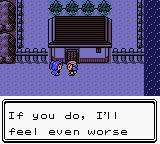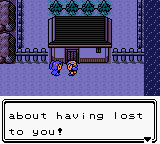 FINE. Maybe I will!
wait...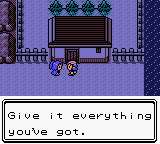 Okiday. :I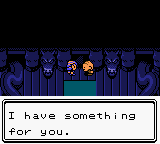 Is it one of those cookies for Claude?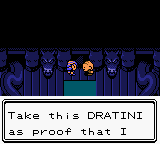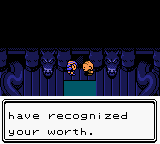 Dratini
#147

Dragon Pokémon
Height: 5'11" Weight: 7.3 lbs
Habitat: Water's Edge Types: Dragon
Dratini was long considered a mythical creature until recently when a small colony was found living underwater. Dratini continually molts and sloughs off its old skin. It does so because the life energy within its body steadily builds to reach uncontrollable levels. During this process, it prefers to be protected by a rapid waterfall. Even the young can exceed 6.5 feet in length.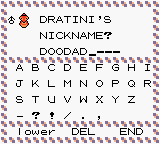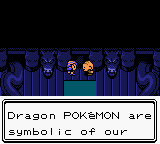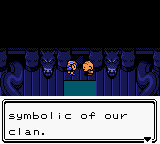 Yeah I noticed that.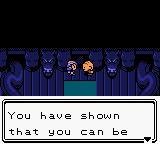 [ Screenshot Missing ]
Well I coulda just fished one up too.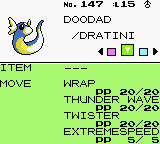 Huh.. this one seems special...







Ladies n' Gentleman, that makes Roxy's eight badge. Last I checked this enables the Pokémon League challenge.