Part 51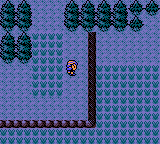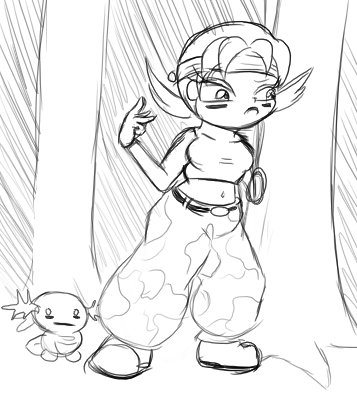 Ok, entering what can be considered hostile territory, Captain Yippy, keep your eyes peeled.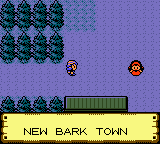 First mission objective: Rendevouz with Prof. Birch, Codename: Pompous Asshole.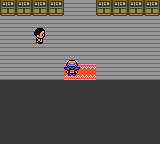 Objective in view, Lt. Cleo fall back and keep surveillance on the perimeter. Little Monster can't know we're here.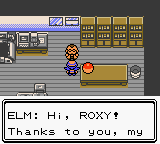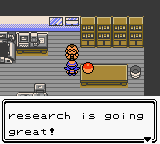 CUT THE SMALL TALK THIS IS HIGHLY RISKY AS IT IS.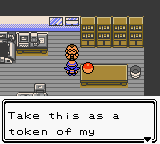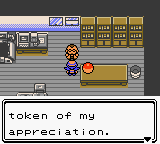 OH NO, I'm not-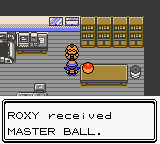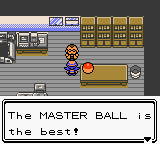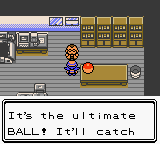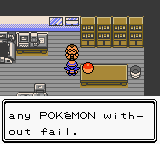 Th-thanks?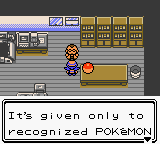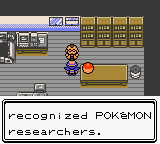 I'm a little scared now. This thing's not gonna explode when I throw it, is it?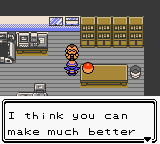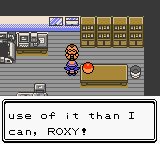 I.. geez, I... You know this still doesn't make up for the Totodile...
...or that time last summer with the beedrills...
...or that time you killed that Sandshrew on our lawn a few monthes back...
...or the Parasect incident when I was six.

Why did they let you become a professor anyway?
Second Mission Objective: Rendevouz with our recon team.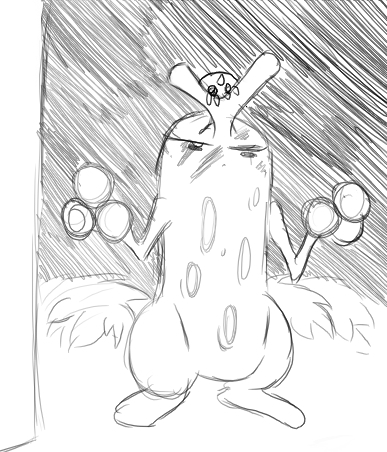 Lt. Imatree, Little Monster surveillance update.

What the do you mean "no sightings." For how long?
Oh god no. That means he's moved on. I was wondering why I didn't fight any Pidgey on the way here... or rattata...
or Hoppip... or Sentret...
Lt. Imatree, maintain watch and-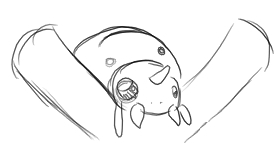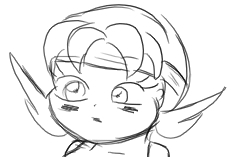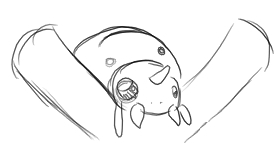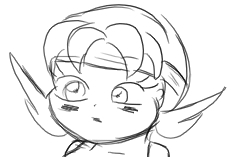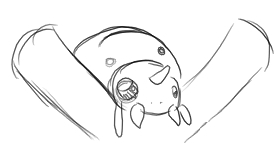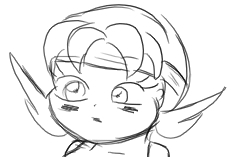 Who the heck is that?
Ensign Spinny?
Lt. Imatree this was supposed to be a secret mission, how could you.
Awww, really?
Awwww, well ok.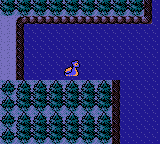 Well crap... Might as well move on...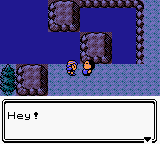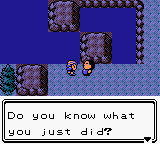 I wasn't not just a lapras.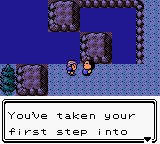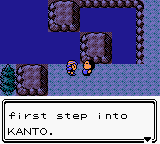 Well, that explains your accent.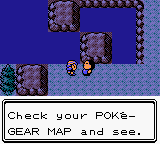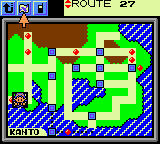 Well holy crap, would ya look at that.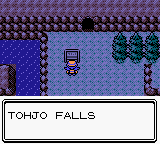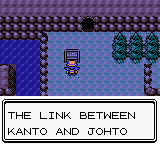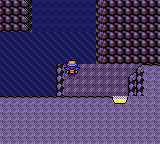 I found a Moon Stone in here but didn't screencap it. :I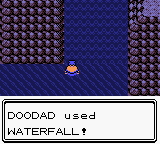 WEEEEEE!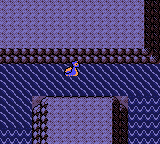 Eh?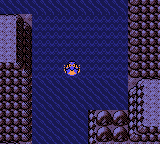 WEEEEEE!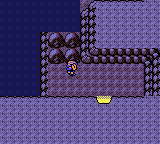 AGAIN! AGAIN!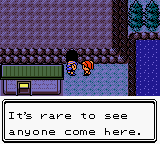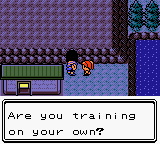 I am fleeing for my life. :I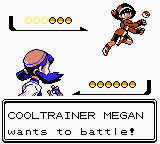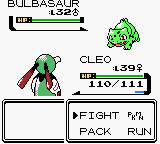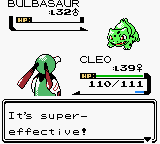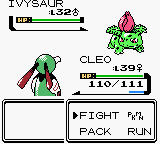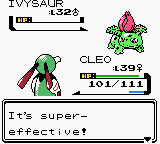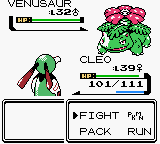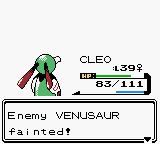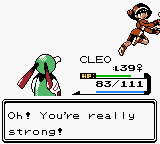 I just used a flying-type against grass-types. It's basic, really.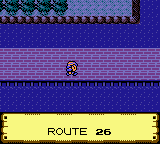 We're walking on a bridge! Ha!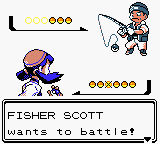 A FAT MAN ATTACKS. :O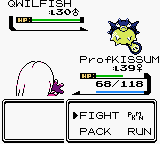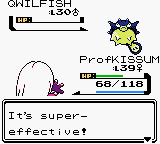 FAT MAN USES BALLOON FISH.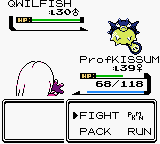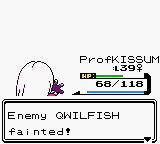 Yeah. :/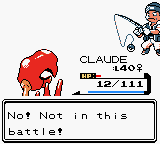 Are all trainers in Kanto easy like this?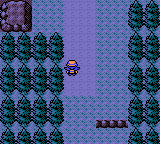 Good god there really isn't anything happening on this route. Oh hey-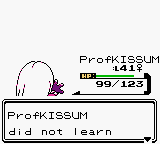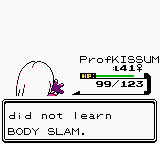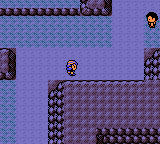 Still walking.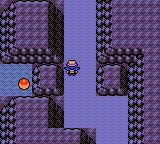 All you're really missing is Roxy walking and Prof. Kissum tearing up some weak trainers.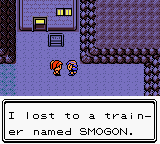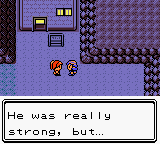 His monsters weren't covered in wounds from a belt sander were they?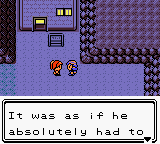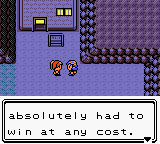 Sears needs to start background checking people that buy power tools.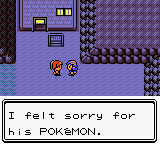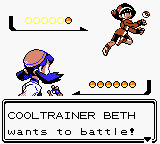 I'm all depressed now.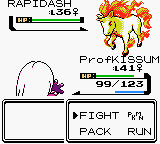 OH MY GOD I WANT ONE.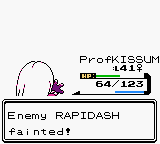 Oh my god it was so cute and awesome and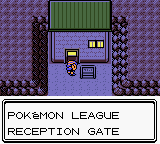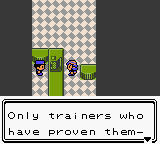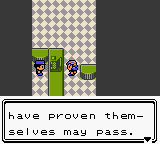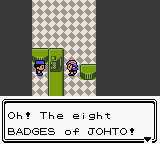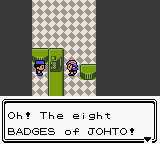 Darn right.

Alright Yippy, ready? Once we step through these gates we'll be at the Pokémon League.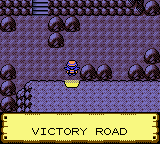 ......Oh goddammit.