Introduction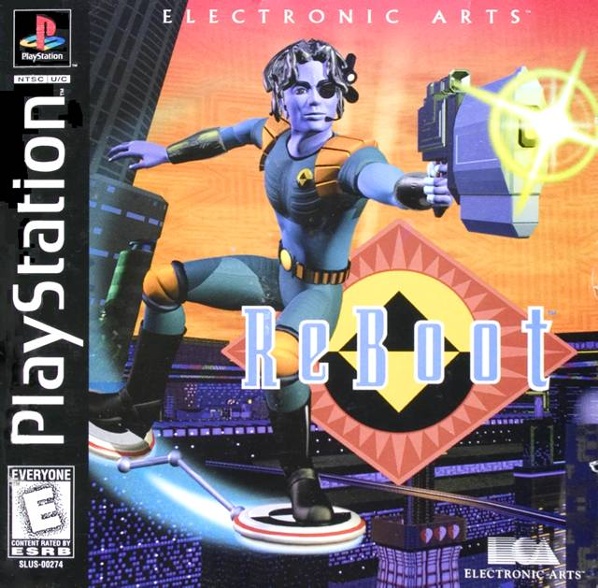 ReBoot: The Game (A.K.A.: ReBoot Countdown to Chaos, ReBoot Episode 0)
What is ReBoot?
ReBoot is a CGI-animated show created by Mainframe Entertainment that aired between 1994 and 2001 ran for 4 seasons. It revolves around the adventures of computer programs living inside the computer of Mainframe (real creative there Mainframe Entertainment). The show first aired on ABC and was put under heavy restrictions much to the irritation of the creators. The games was released about four months after the show was canceled in it's third season. The game came was not held under the same restrictions as the show was despite the fact the game was made after they were no longer under these restrictions for the show. This allowed them to make a much darker story than they had ever done on the show at that point. The game itself is advertised as being an exclusive episode of the show that takes place before the the start of the series.
How much should I know before this?
As said above, this came out after the show was canceled after the third season. While there are references to the seasons in the game, they are not required to understand the game itself. More so since this takes place before anything in the show. The show itself started off also with no background into who the characters were or much of their background until around the second season as well.
Feel free to discuss all the season of the show but please don't spoil the game.
What kind of restrictions was the show under?
Some make sense and others were just out there. Here is a list of some of them and specific examples from some episodes. (Taken from the ReBoot Wiki)
Forbidding effective violence of any kind, on a show that the network bought as an action-adventure.

Completely desexualizing Dot by giving her the famed monobreast (long lump across her chest). Villains (and characters of dubious morality) were permitted a degree of sexuality; the suggestion is that sex is evil.

Forbidding Bob to smash through a window, lest children try to emulate him and injure themselves. (This ruling was in regards to, and was lampooned in, a scene in The Quick and the Fed.)

Outlawing the word "hockey" - and thus the game itself - because it was supposedly slang for something vulgar.

Outlawing the word "wuss" on similar grounds.

Forbidding Dot to kiss Enzo on his birthday, because they claimed it suggested incest.

Censoring the characters from utilizing any guns, yet it was perfectly acceptable for Frisket to wield a bazooka, as he was a dog.

Forbidding all episodes being closed on cliff-hangers, to prevent younger children in the audience having 'traumatic tension'.

It is because of these restrictions, the creators when wild when they got the opportunity to make this game. In the game we use a gun and the characters can actually die. Dot's model still maintains the monobreast though.
Characters:

Bob
: He is Mainframe's Guardian (read: advanced anti-virus program) He defends the city from Virus, mends any tears, and fixes errors on the system

Dot
: She is the daughter of a well known scientist in Mainframe. She runs a Diner in Mainframe.
Enzo
: Little brother of Dot and a big fan of Bob's. Constantly gets in trouble.

Frisket
: Enzo's dog. He is the fiercest thing in Mainframe that is not a Virus. He is still a puppy during this game.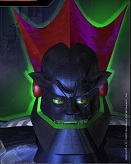 Megabyte
: The primary villain of the show. A Virus who spends most of the time trying to get to a location known as the Super Computer where Bob originated from. He was voiced by the late Tony Jay.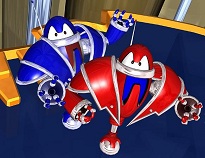 Hack and Slash
: Megabyte's bumbling henchmen. These two will usually be seen ether getting tricked by Bob or being ripped apart by Frisket.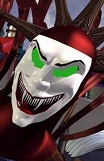 Hexadecimal
: A Virus who lives to cause chaos. It is revealed in the second season that she and Megabyte are actually siblings who came from the same virus strain.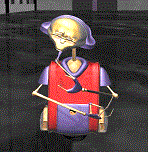 Phong
: The Command.com of Mainframe. He will answer any question if you beat him at his favorite game: Pong.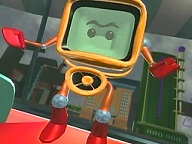 Mike the TV
: A character who will constantly spout ads at anyone nearby. He has no off switch much to Bob's annoyance.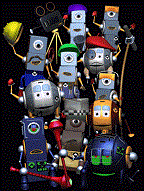 Binomes
: The common character seen around that look like 1's (made up of 3 blocks stacked up) and 0's (the sphere characters). Anyone else who isn't one of these is considered a Sprite (e.g. Bob, Dot, Enzo, etc)
Every chapter has a good ending and a bad ending depending on whether you complete the objectives in time or not. I will show off both at the end of each chapter. There are three final endings and well and I will show off all of them. There is no guide I can find at the moment on how the get each ending so I will be going in some what blind as to what to do.
Videos
Cheats
Since this game is disc breaking infuriating, here are the codes that I used on the pec emulator plugin to get through this blotch in ReBoot's history.
Originally, each separate line in multiple line codes was separated for each chapter except the first two of the health codes (EX: chapter 1: 8009DB60 0000
8009DB62 0000, Chapter 2: 801061E6 03E8, etc)
When looking through an old Gameshark book I found on my shelf, I found these were actually all suppose to be one code rather then 7 separate ones. I have rearranged them for easy copy and pasting.
#Reboot#SLUS-00282
Infinite Health
8009DB60 0000
8009DB62 0000
801061E6 03E8
80106D7E 03E8
80108A0E 03E8
80105542 03E8
8010CE4A 03E8
800FB32A 03E8
Infinite Weapon Energy
8011319C 00FF
8011230C 0064
80113260 0064
80114C48 0064
801122F0 0064
80119668 0064
80106F08 0064
Infinite Time
801131D8 13AF
80112348 152A
8011329C 152A
80114C80 152A
8011232C 152A
801196A0 152A
Infinite Lives
80112F50 000F
801120C0 000F
80113014 000F
801149FC 000F
801120A4 000F
8011941C 000F
80106CBC 000F
Weapon Modifier
80113194 000?
$0 Pistol 1
$1 Pistol 2
$2 Pistol 3
$3 Blaster 1
$4 Blaster 2
$5 Blaster 3
$6 Rocket 1
$7 Rocket 2
$8 Rocket 3
Glitch Tool Modifier
80113190 00??
$09 Mend
$0A Mortar
$0B FlameThrower
$0E Box Gun
$0F Vampire
$11 Anti-Virus
Play As Dot Matrix
30045ED0 0001
Play As Enzo
30045ED0 0002
Fly
30045ED0 0002
There are also button commands you can enter from the start menu that have some of the same effects
Play as Enzo
Up, Left, Down, Left, Down, L1, R1, Right, Down
Play as Dot
Left, R1, Right, Up, Down, R2, L1, Right, Up, Down
Fly
Left, Down, Right, Left, Up, R2, L1, Up, Left, Right
Feel free to use these if you ever find a copy of the game.