Introduction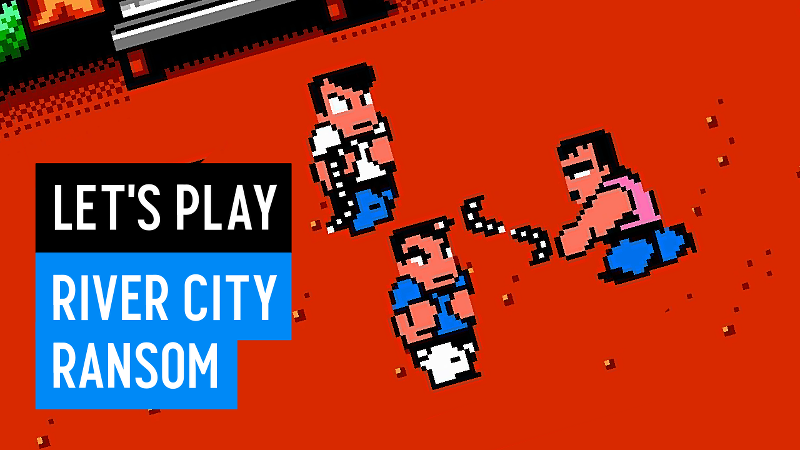 River City Ransom
probably needs no introduction in this subforum. It's an open world side scrolling brawler with RPG elements, released in 1989 for NES by Technos.
I have to be honest with you though: I have never played this game beyond two minutes before starting this series. I never had an NES when I was growing up, and the times when I've tried this game very, very briefly in the late 90s I honestly just couldn't understand why it was so critically acclaimed.
My name is Bálint, and my co-host Dávid and I have been running a channel called
#BADATGAMES
since August. One of our subscribers recommended that we try this game out for our channel, and I went along with it hoping I'd have a more mature approach to it this time around. Decades have passed since I've last played it, and I have grown as a person, grown to become one that plays games and shouts at them, and records all of it.
I gave this game a chance. And I have to say I probably needed to make the commitment of recording for me to truly learn to enjoy this game. You see, since I didn't have any consoles in the 80s or 90s, I never had the chance to learn how to approach and appreciate games that are
hard as balls.
The fighting mechanics are deceptively simple. Walk, run, punch, kick, jump, pick up, throw...that's it. Simple on the surface, but it allows for so much emergence that I only realized during recording. I was sincerely surprised. It took me 4 or 5 episodes of gameplay until it actually hit me how much I love this game. The Advanced difficulty is hard as heck (excellent choice for a first playthrough, I have to say...) but it gives you a profound sense of growth, of learning, as you learn how the mechanics interact, how you can use them to your advantage. It grew on me so much that I honestly just can't wait for our next recording session. God damn you, real life, for getting in the way of our gaming.
We publish new episodes twice a week, on Wednesdays and Saturdays.
River City Ransom is our first LP on this subforum, and we're a very, very young YouTube channel, so any and all feedback is welcome, especially criticism! Thank you, and enjoy!
Videos


Playlist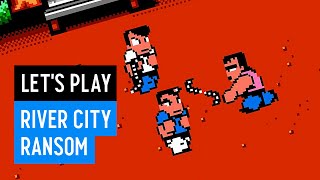 Part 1: CUT ME SOME SLICK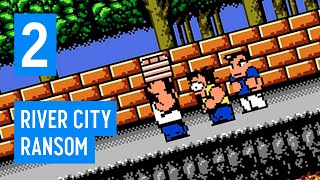 Part 2: TAKE THE CRATE TO THE FACE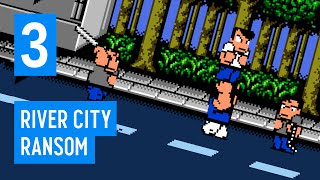 Part 3: INEXISTENT STRATEGY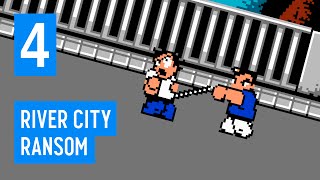 Part 4: YOU DIED?! WHY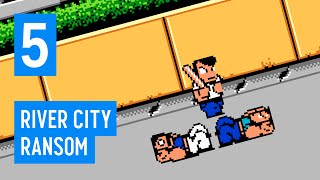 Part 5: OOP- I KILLED YOU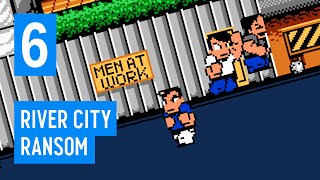 Part 6: I AM HERE TO PUNCH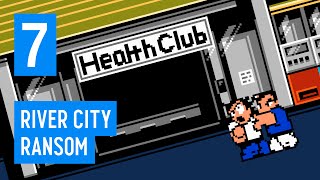 Part 7: KILL ME! AAH YES!!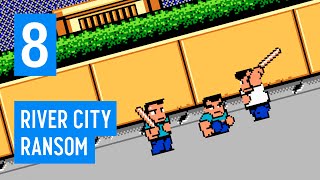 Part 8: THANKS FOR THE BAT, IDIOT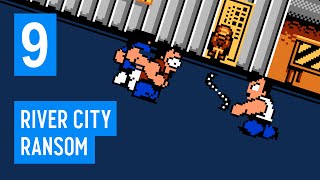 Part 9: REFINING OUR STRATEGY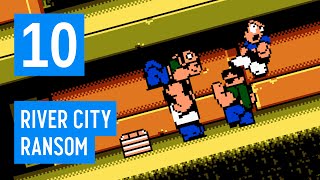 Part 10: A NEW LOW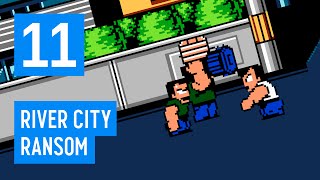 Part 11: DEATH BY TRASHCAN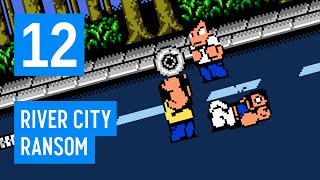 Part 12: NOT EVEN ASHAMED ANYMORE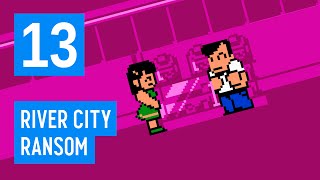 Part 13: MONEY WELL SPENT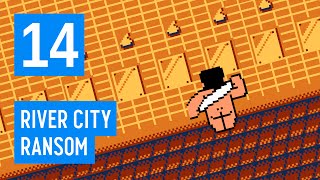 Part 14: LOOK AT THE PIXEL BUTT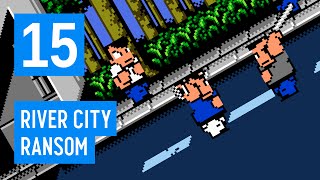 Part 15: BRASS FUCKLE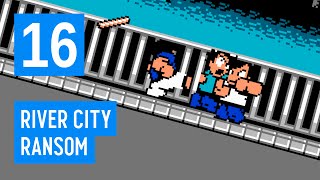 Part 16: GETTING IMPATIENT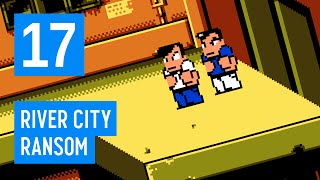 Part 17: I NEED A BREAK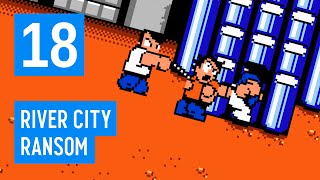 Part 18: COMPELLING GAMEPLAY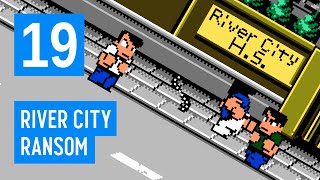 Part 19: IVANA FIGHT THIS GUY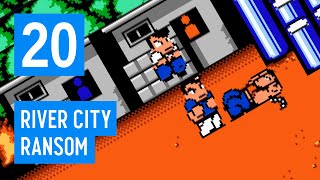 Part 20: CHECK THAT FLANK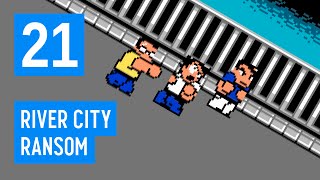 Part 21: OMELETTE DU TURQUOISE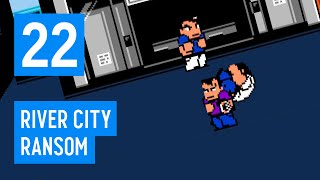 Part 22: EAT MY FLIP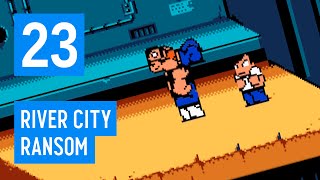 Part 23: PERSONAL BODYGUARD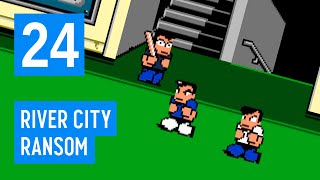 Part 24: HIGH SCHOOL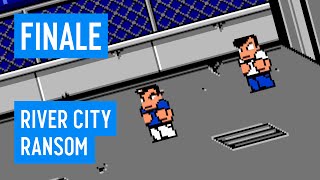 Part 25: FINALE


Playlist

Hilarious highlight GIFs of our
expertise
from our #1 fan,
Niggurath.
Thank you!!
Niggurath posted:

And the jumping went on forever and ever into the night...

Niggurath posted:


Niggurath posted:

I assume this is what you did to the pizza delivery man to get your free 'za.

Niggurath posted:
The most dangerous mosh pits occur in the warehouse:


Also I'm always constantly amazed at some of the high skill deaths you guys are able to suffer under: