Part 45: Introduction
Let's All Play Sherlock Holmes: Consulting Detective - The Banker's Final Debt
Introduction

"Oswald Mason is murdered in his home by an intruder. Concerned that it might have had something to do with Oswald's work at Her Majesty's Treasury, the Exchequer has called upon Holmes and Watson to investigate Mason's death."
Newspapers
Newspapers:
Imgur Album
Friday, April 11th 1890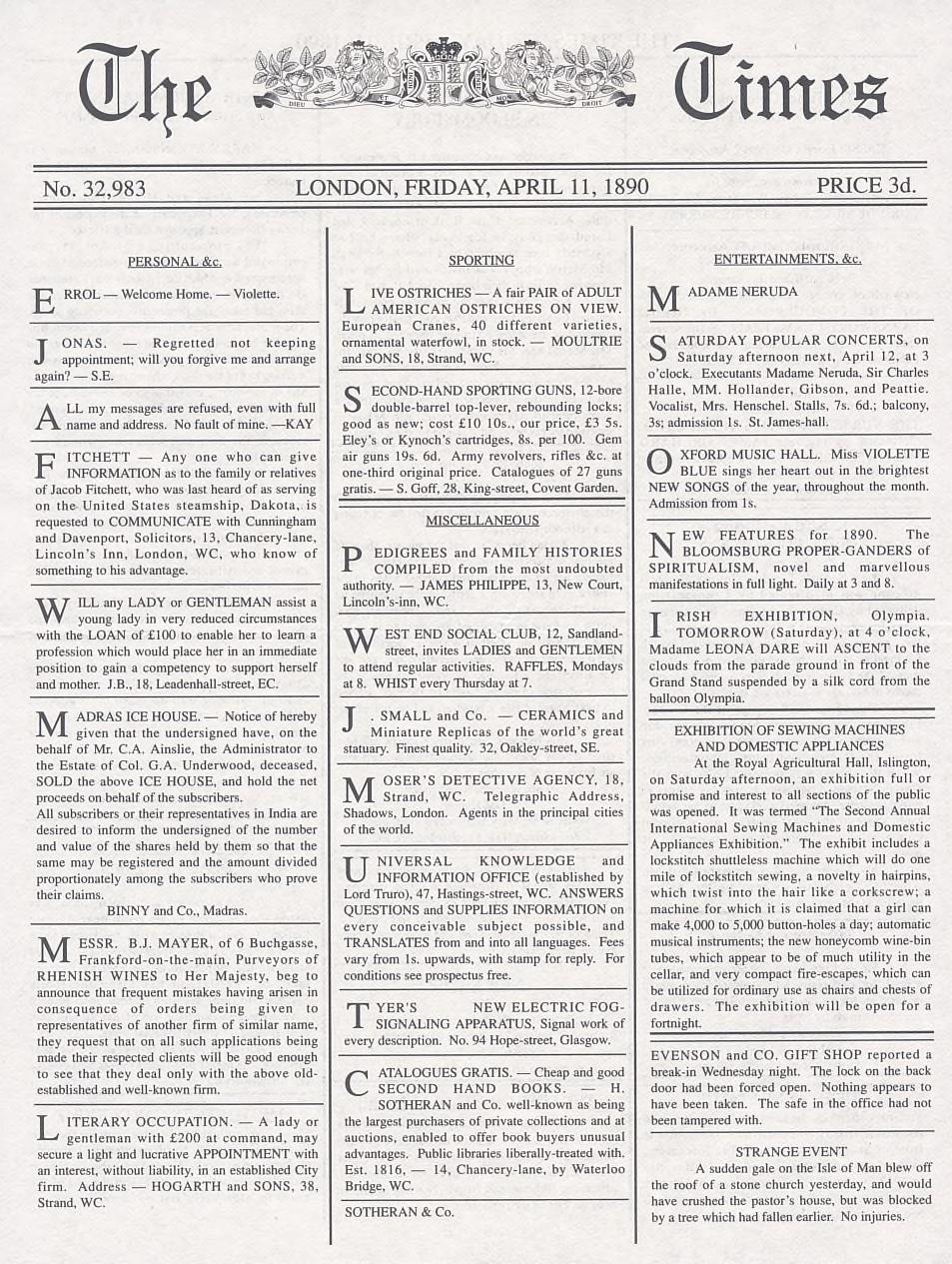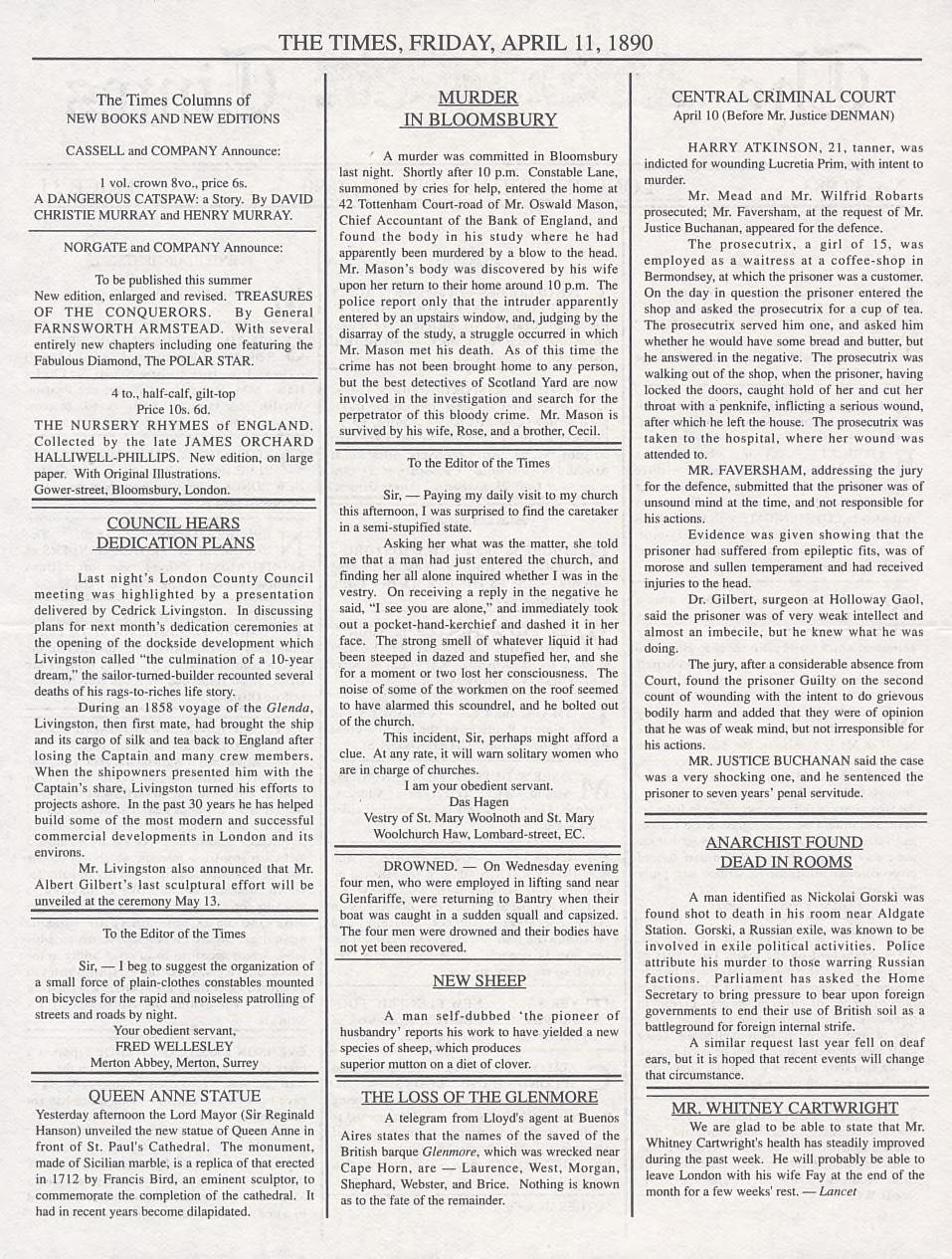 Notebook (New clues will be spoilered.)
1. Inspector Gregson from
Scotland Yard
surprised us with a visit to inform us of a very troubling murder.
Oswald Mason
, the chief accountant for the
Bank Of England
, was found murdered at his home at 10 pm the previous night by his own wife. On the surface, there seems to be no motive and he appears to be a simple, hard-working man. Gregson was here at the request of the exchequer as it seems like Mason was doing important work for
The Treasury
. The chancellor wants to make sure that Mason's death has nothing to do with the work that he was involved with. At this point in time, there are no connections with the murder, to the Yard, it appears like a commonplace murder.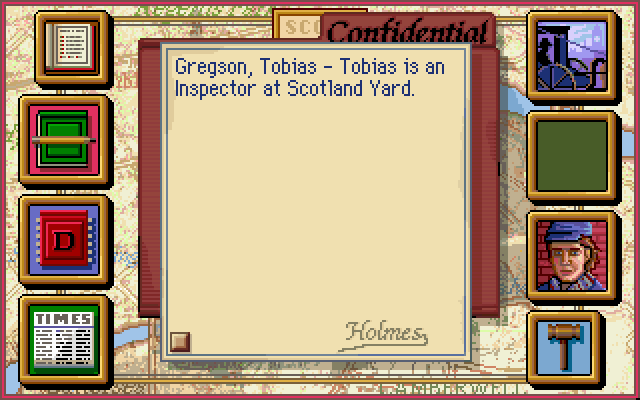 Locations
Bacon and Company - Bacon and Company is one of the largest investment houses in London. The government relies on them to handle many of their investments.
Banks - Bank Of England - Established in 1694, the Bank of England is the only financial institute in the city with the legal authority to issue paper money. In 1834, they moved to their current building located on Threadneedle-street.
Blue, Violette - Nothing on file.
British Museum - Founded in 1773 by Sir Hans Sloan, this great national museum and library is located on Montague-street. My first chambers were located on the same street, just around the corner.
Brown, Mabel - Nothing on file.
Central Carriage Stables - Central Carriage Stables is located at 5 Grey's-road, WC. It is here that all of London's cabs are stabled and dispatched. This is a good place to find information about people's movements about the city.
De Vries Diamonds - A reseller of gems, frequented by some notorious types. Mr De Vries makes it a habit of not inquiring as to the origins of the stones he buys. Last year a thief stole their entire inventory of gems. They have never been recovered.
Dixon, Charles - Charles Dixon is a barrister who has occasionally represented the underworld, and has managed - with great success - to keep them out of their deserved place in prison.
Ellis, Henry (London Times) - Baker Street Regular.
Essex, Michael - Michael Essex is one of the directors of Bacon and Company, and has been for some forty-three years.
Evenson & Co. Gift Shoppe - Watson claims that Evenson & Co. has the finest assortment of statuary and small gift items in London.
Farmer, Dahlia - Dahlia Farmer is the former Dahlia Bloom. Her father, Phillip Bloom, was knighted years ago by the Queen. He is renowned for his lovely gardens at his home in Devonshire. Bloom and his wife, Cacile, have five daughters - each named after a flower.
Foxcroft, Lionel - Lionel Foxcroft is the Governor of the Bank of England.
Gamble, Sandra - Nothing on file.
Hall, Edward (Old Bailey) - Baker Street Regular.
Hogg, Quentin (Police Gazette) - Baker Street Regular.
Hotels - Langham Hotel - The Langham Hotel is located in the West End of London and boasts the city's most elegant accomodations. A favourite place of the King of Bohemia.
J. Small & Co. - Their miniature replicas are quite good. They specialize in military figures. They are located on the SE side of London, at 32 Oakley-street.
Lestrade, Inspector (Scotland Yard - Criminal Investigations) - Baker Street Regular.
London Library - Baker Street Regular.
Mason, Oswald (Investigation of the residence and interview with Constable Parks.) - Mr Mason is married to the former Rose Bloom. Her father, Phillip Bloom, was knighted years ago by the Queen who so admired his lovely gardens at his home in Devonshire. Bloom and wife Cecile have five daughters: Dahlia, Camellia, Daisy, Lily and Rose.
Meek, Sir Jasper (St. Bartholomew's Hospital) - Baker Street Regular.
Millbank Prison - Of late, there is much controversy surrounding Millbank Prison. Maintaining a prison near to the Houses of Parliament has a vociferous vowing to tear it down by 1893. Once, Watson and I nearly arrived on the doorstep of the prison. We had missed boarding the Aurora and had to cross the river by wherry, which landed a stone's throw from the prison walls.
Murray, H.R. (Scotland Yard - Criminology Lab) - Baker Street Regular.
O'Brian, Disraeli (Office Of Records) - Baker Street Regular.
Oxford Music Hall - I was terribly impressed by the quality of sound at the Oxford Music Hall. One could only hear the music in spite of a very restless audience. It seems that one could get away with murder in there without seeming to make a sound.
Pike, Langdale (Society Club) - Baker Street Regular.
Raven & Rat Inn (Shinwell, Porky) - Baker Street Regular.
Red Bull Inn - The Red Bull Inn is a working class pub located upon the road to Priory School.
Shipping Companies - Aberdeen Nav Co. - Founded by Sir Malcolm Nolan, Aberdeen's is sometimes referred to as the Aberdeen Shipping Company. They have offices in the city.
Small, Aggie - Nothing on file.
Small, Jonathan - Jonathan Small was acquitted in the De Vries Diamond robbery.
Somerset House - Baker Street Regular.
Treasury, The - The Treasury is located on Downing-street and is also the residence of our esteemed Prime Minister - who has been doing a commendable job of managing England's public revenue.
Waterloo Station - Waterloo Station is located in Lambeth and provides the final stop for the South Western Railway. It is in desperate need of repair.
Yourke, Mitchell - Mitchell Yourke was appointed as a director of Bacon and Company at the end of 1888. He worked his way up to the top, beginning in his relative youth as a clerk.
Time to vote!
You can choose up to, and including, five more locations for the detectives to visit. You're also free to send the Irregulars to one location.
It's too early to call for an end to the case.
Voting will end Thursday, 13th August at 2215 GMT. (The new time reflects my working hours starting to normalise.)