Introduction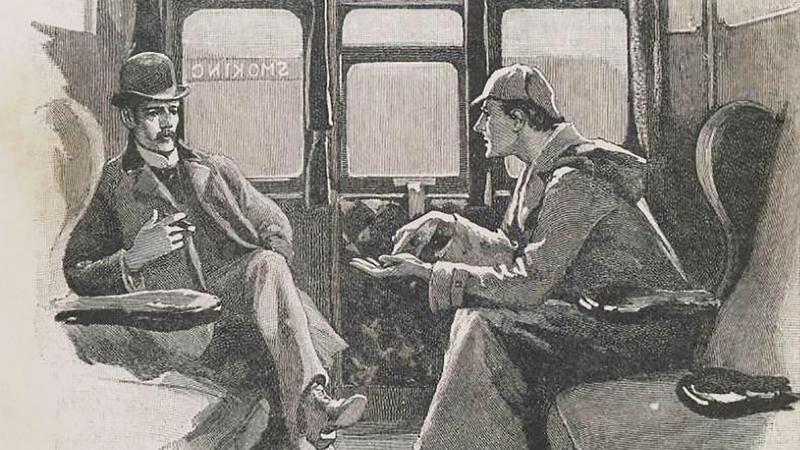 What's this all about?
There have been a lot of games made about Sherlock Holmes over the years. They've been released on many platforms and in a wide variety of different genres. This megathread will be focusing on the numerous graphical adventures that were released for the PC. The list is subject to change but the plan is to LP these games:
The Lost Files of Sherlock Holmes
: The Case of the Serrated Scalpel and The Case of the Rose Tattoo.
Consulting Detective volumes I, II & III
Sherlock Holmes
series: The Mystery of the Mummy, The Case of the Silver Earring, The Awakened, Nemesis (or Sherlock Holmes Versus Arsène Lupin), Sherlock Holmes Versus Jack the Ripper, The Testament of Sherlock Holmes, Crimes & Punishments and
The Devil's Daughter
.
How much background information do I need?
You can go into these games blind, the majority of them play as standard point 'n' click adventures. I have read several of the short stories, but they were some years ago and my memory of them isn't too great. l have recently started to read the complete collection and I intend to finish at some point, most likely long after this LP series has ended. I will try to give some basic information here and there about some of the characters from the books, but I won't go into too many details. I'm sure that we will see several of the canonical characters often throughout this LP, I will try to give some tidbits here and there when they appear.
LP details
These will be VLP's and I like to record commentary as I play. Feel free to speculate and deduce all that you want too but please don't post spoilers unless they are appropriately tagged.
Let's Play: Sherlock Holmes Versus Jack the Ripper
It's 1888, London, in the Whitechapel area, and a series of grisly crimes in the heart of the East End leave a gory trail of mutilated female bodies. The police struggle to pick up the scent as the bodies pile up and paranoia sweeps the city.