Part 107: Bosses? Plural?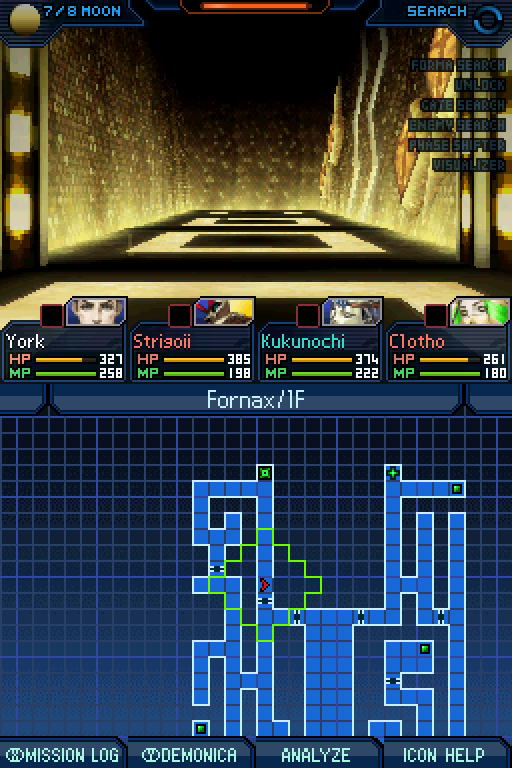 Well let's see what is here, the last part of the floor to be explored.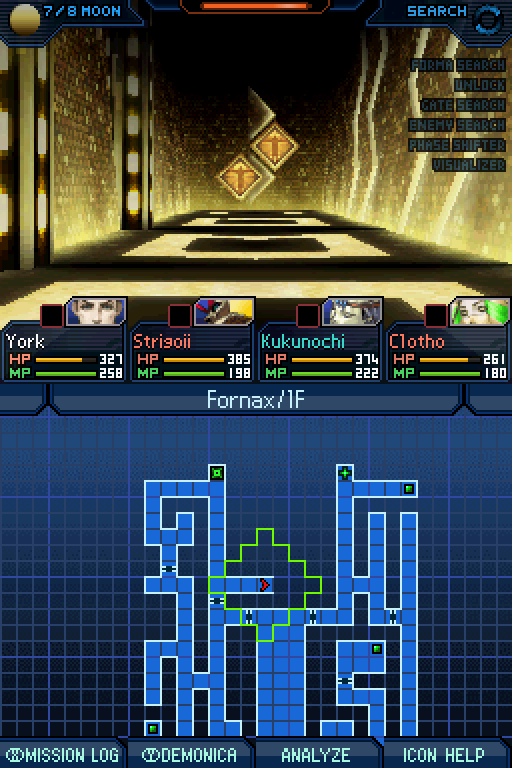 A surprise!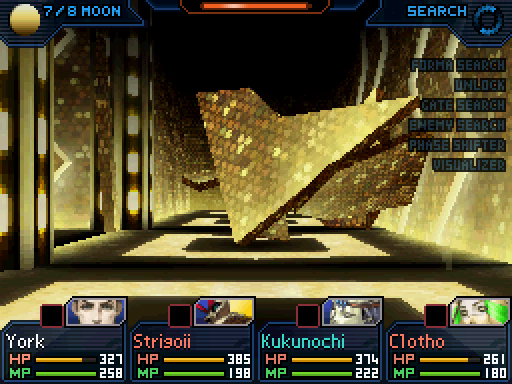 Oh no! The wall has been bust through!
Busted through? Whatever.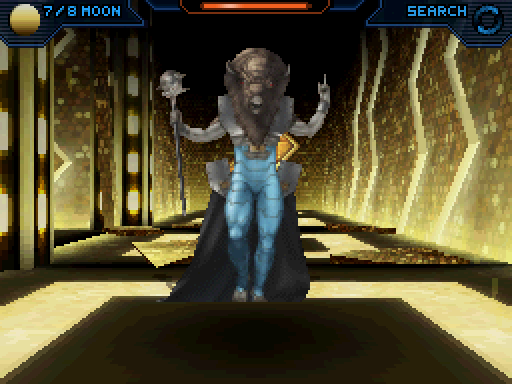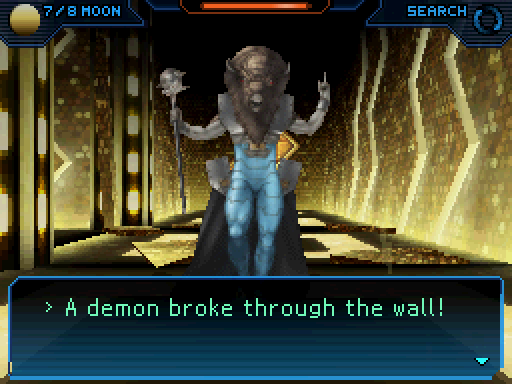 Yes that works.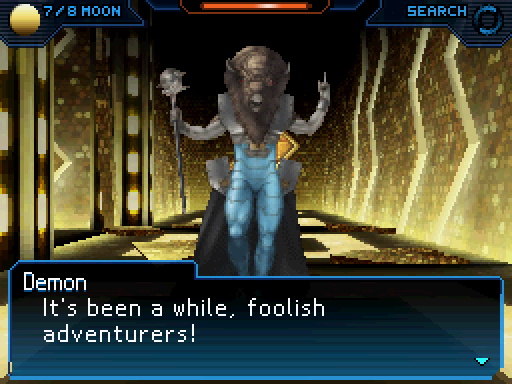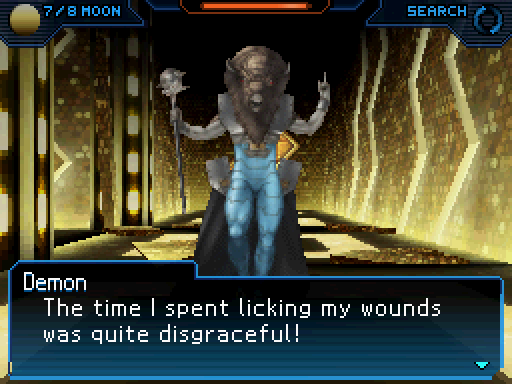 Oh shut up, Morax , you are supposed to be dead.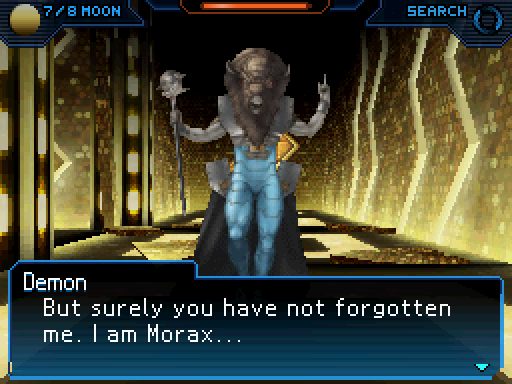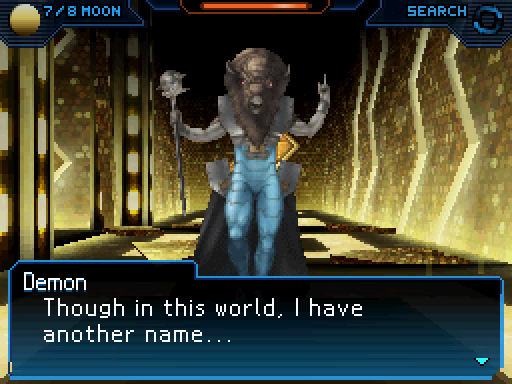 Oh? Do tell!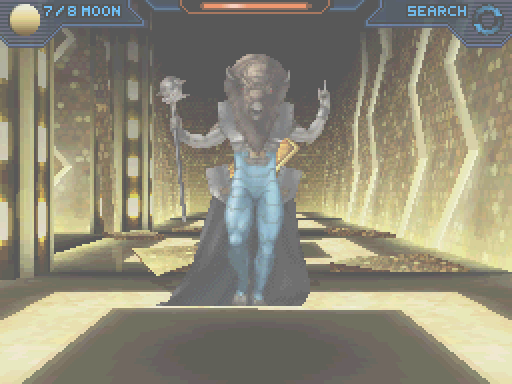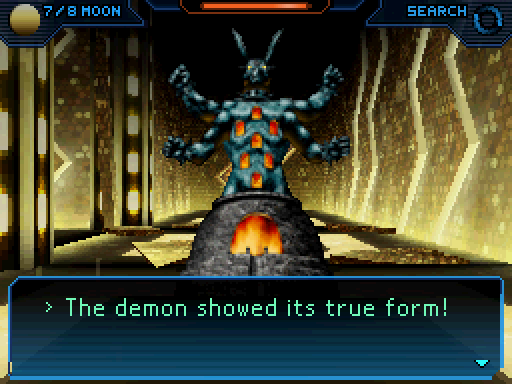 Wait what.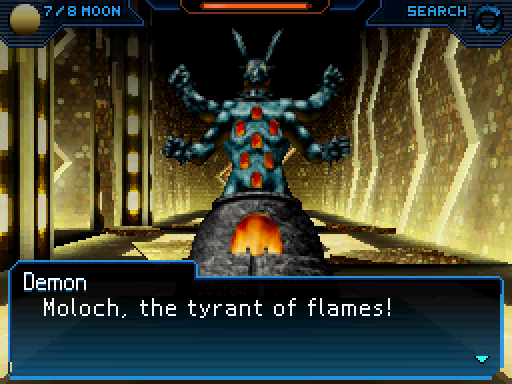 Wait.
What?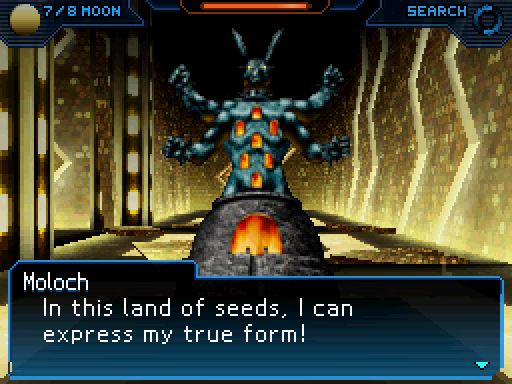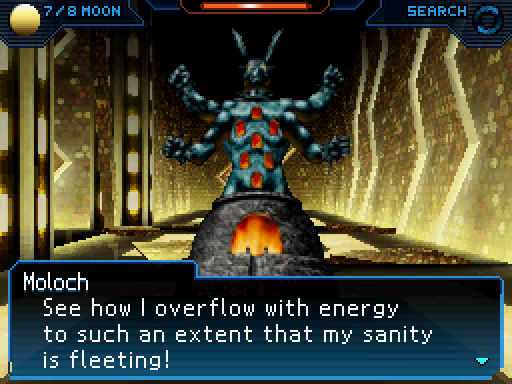 So he is more powerful, crazier, and has a furnace. What.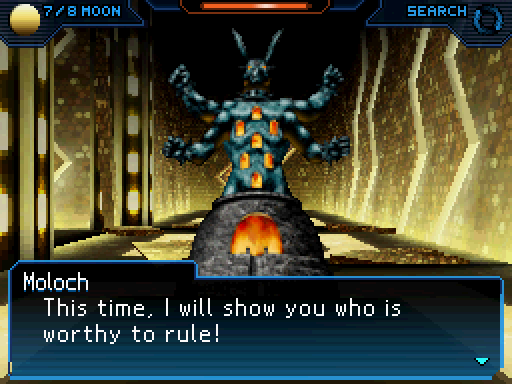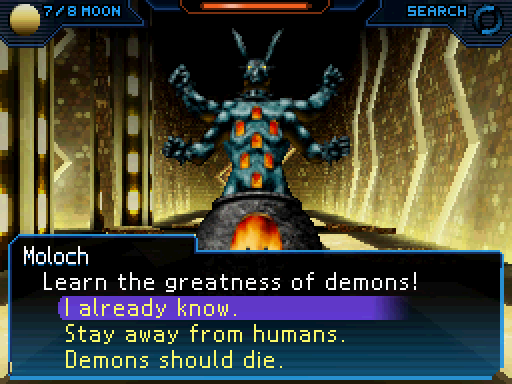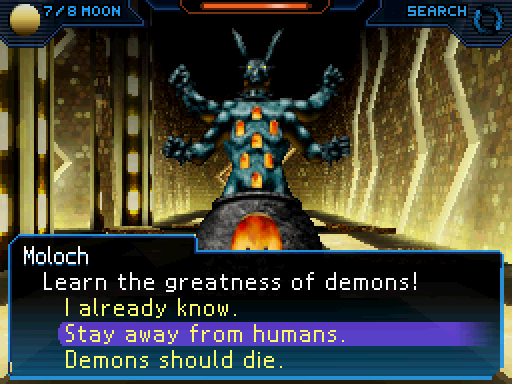 Shut up, Moloch/Morax.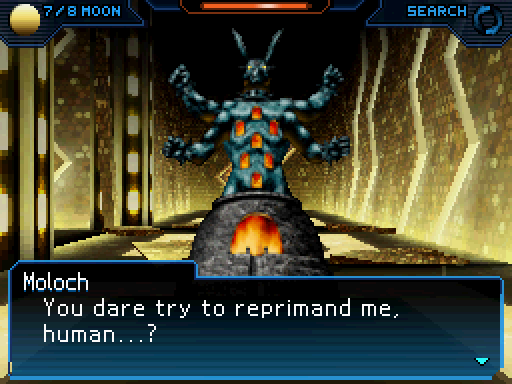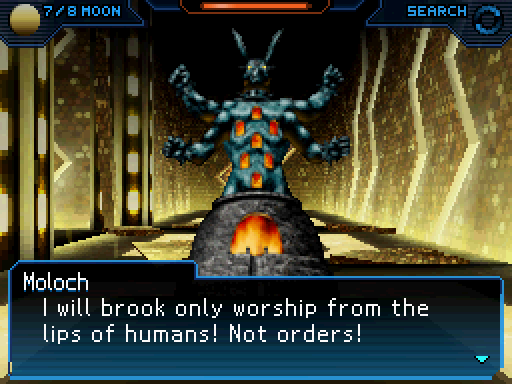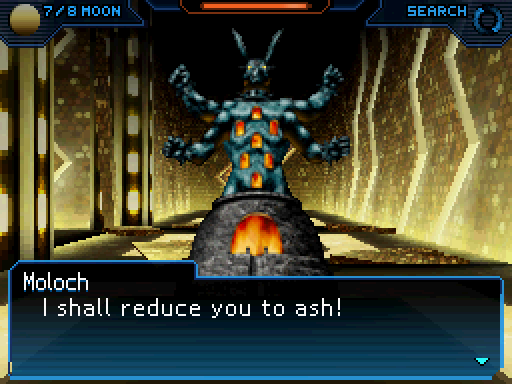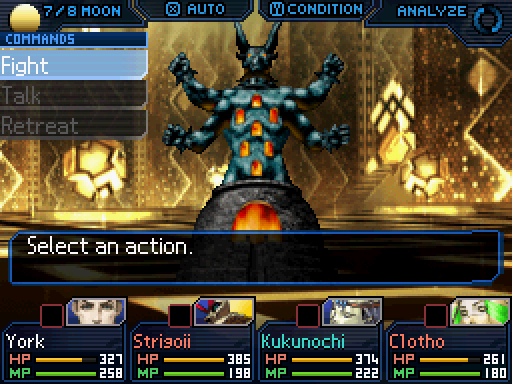 Obviously, Moloch is fire aligned. You know what that means right?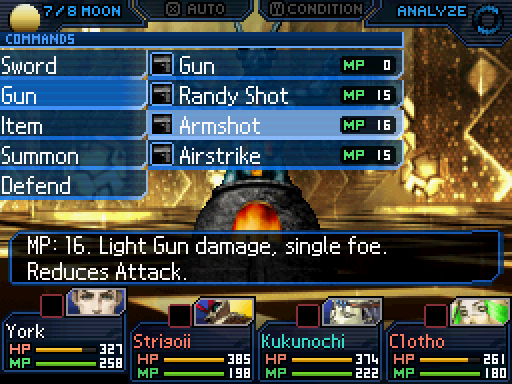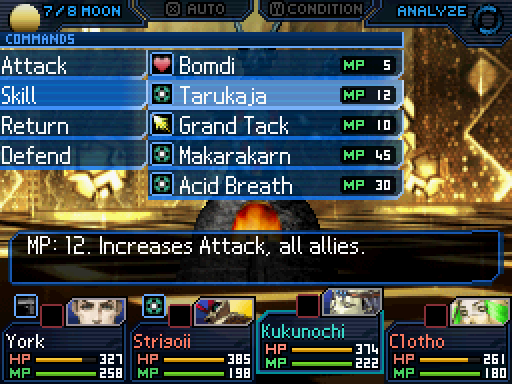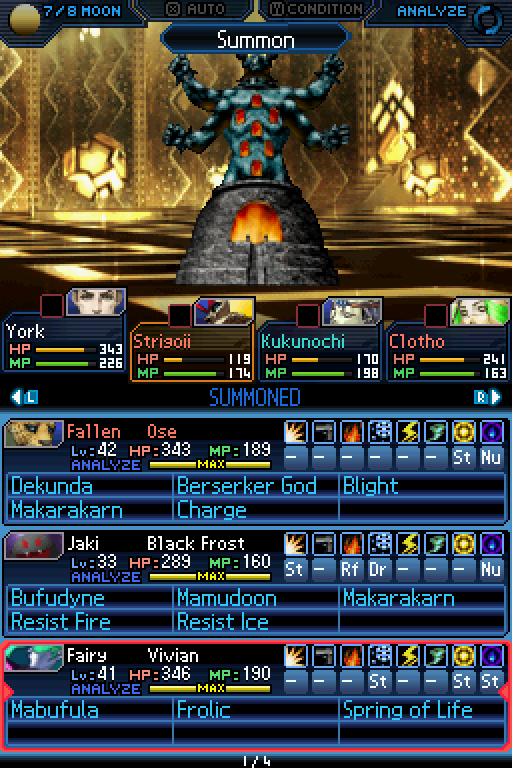 It means we have to use goddamn ICE.
ICE TO MEET YOU.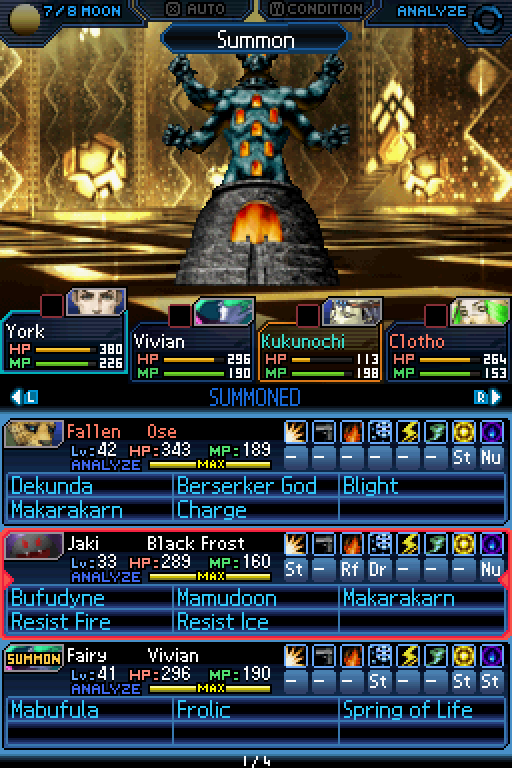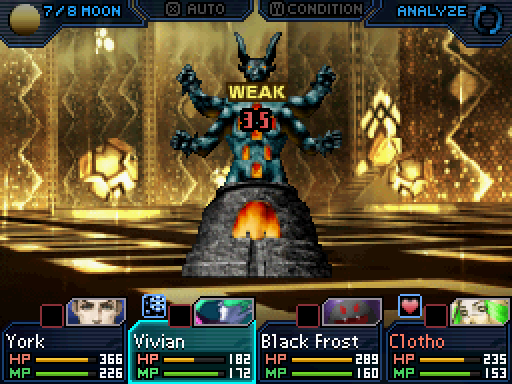 Well that was not as effective as I expected.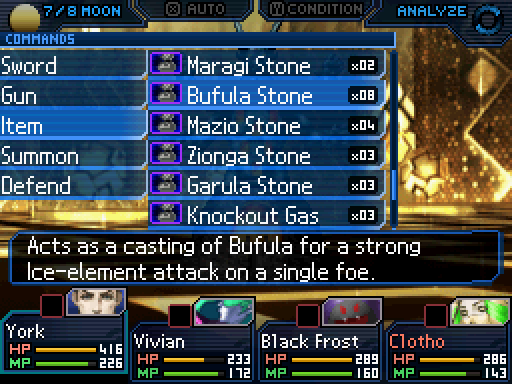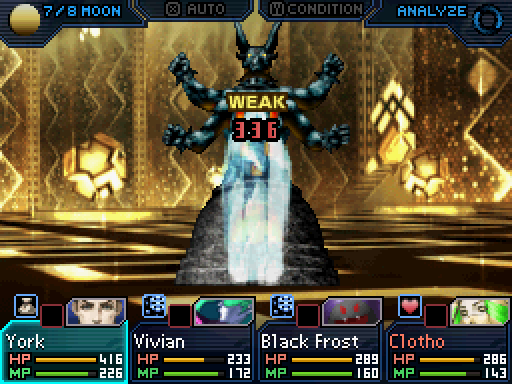 That's more like it. Much more like it.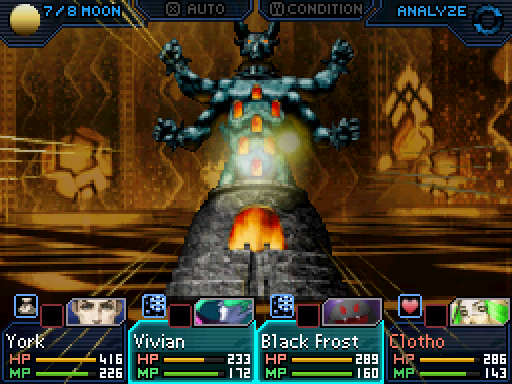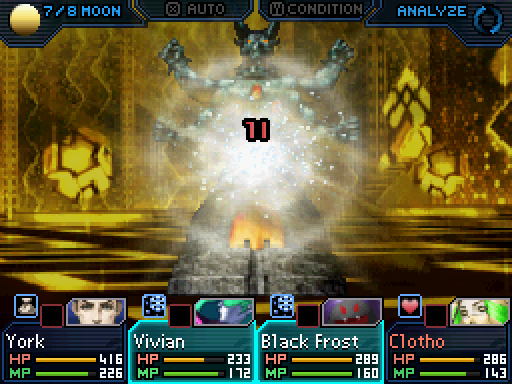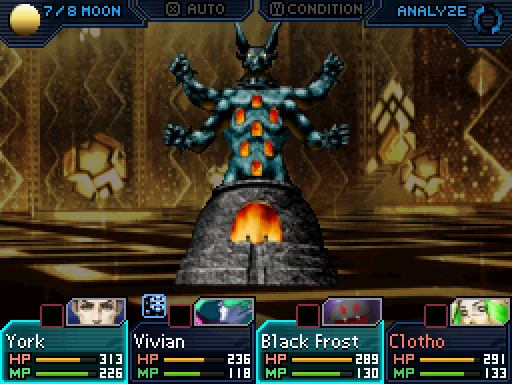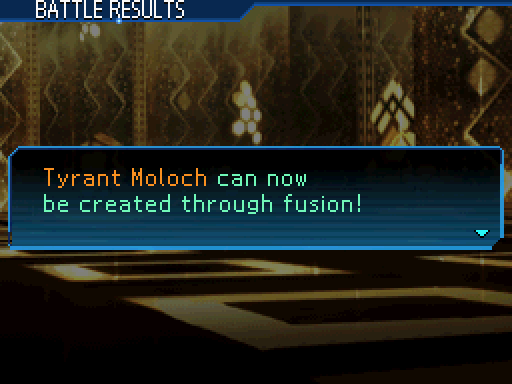 But honestly there was nothing noteworthy about this.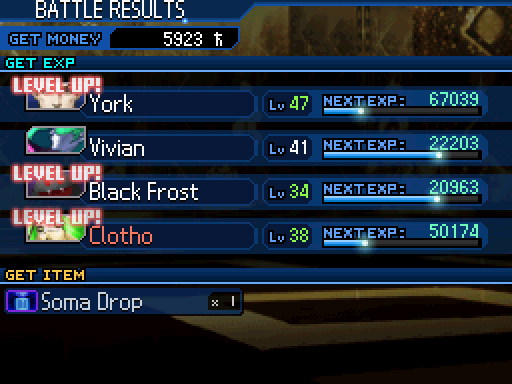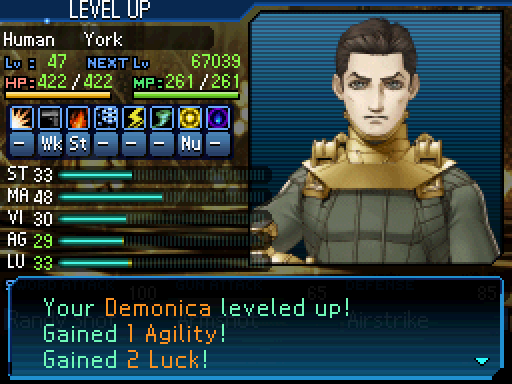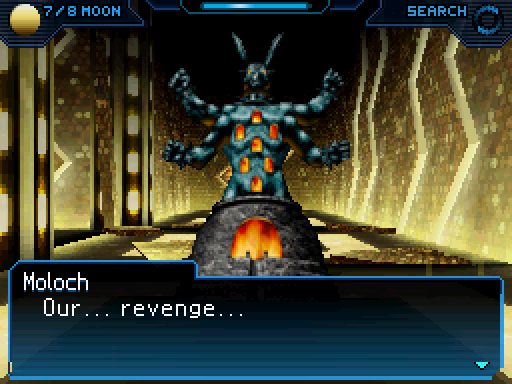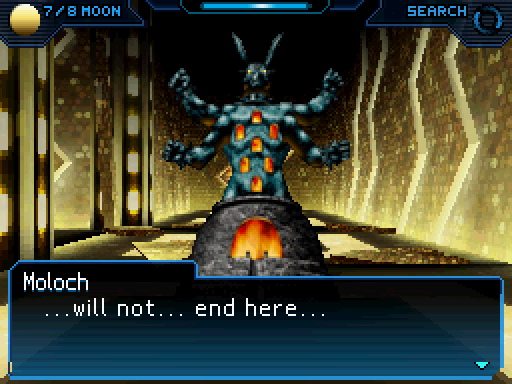 Oh shut up. York can beat you as many times as it takes.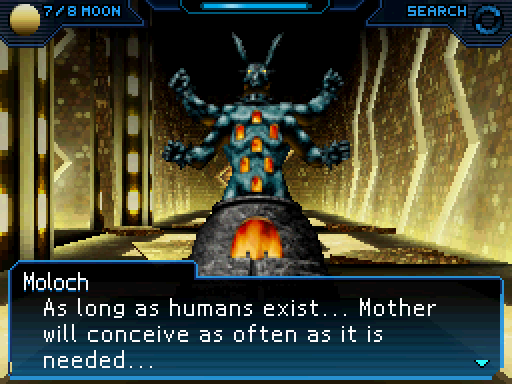 Mother? What?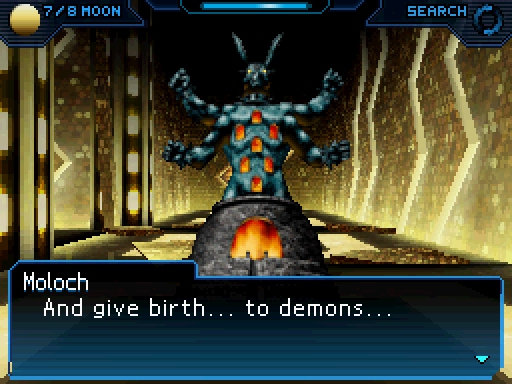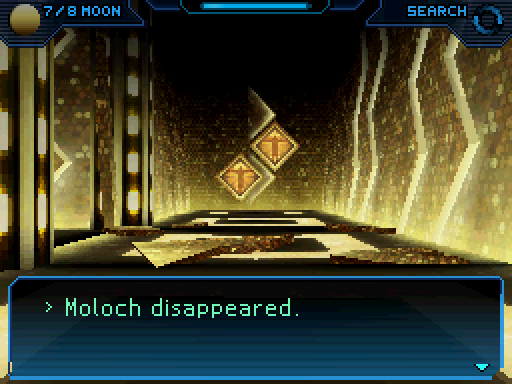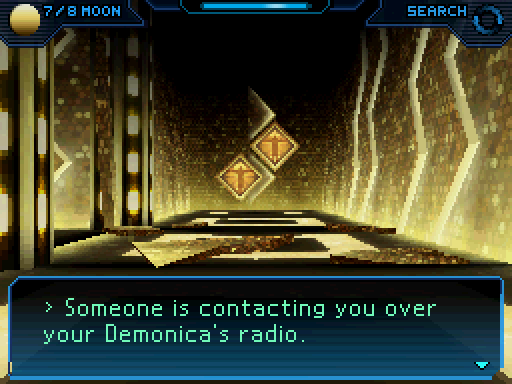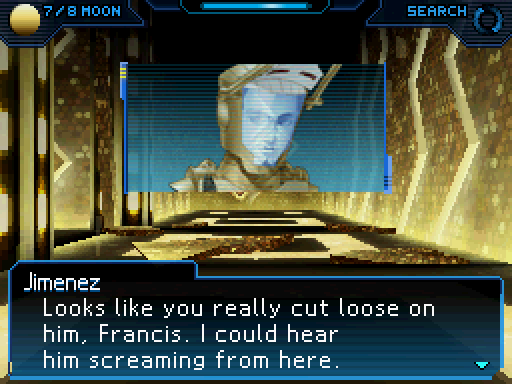 "This sector seems a little different from the others. Let's both stay on our toes and make sure we don't end up letting out screams like those! "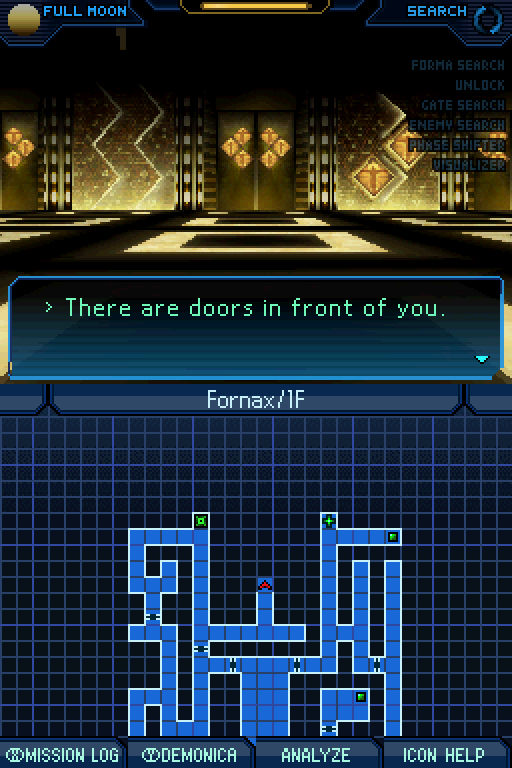 Hm. I DETECT A CHOICE.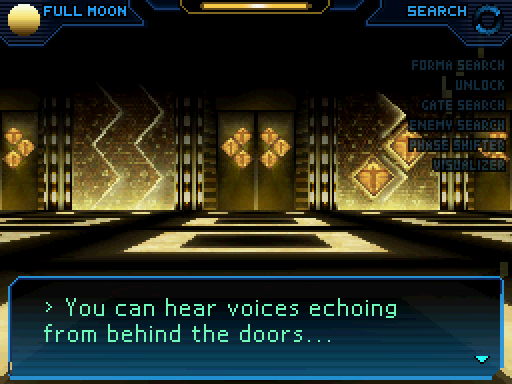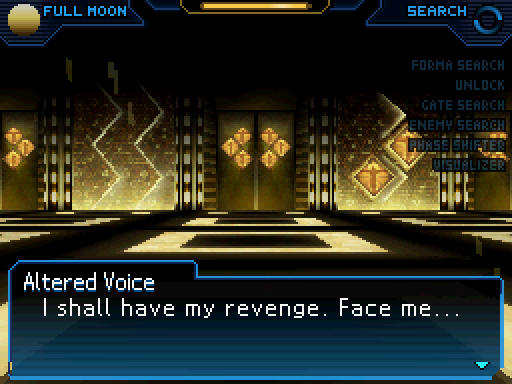 Hm
Altered? I guess that's Mithra.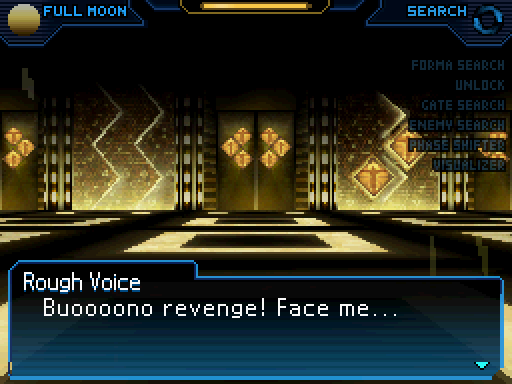 Yeah that's pig dude.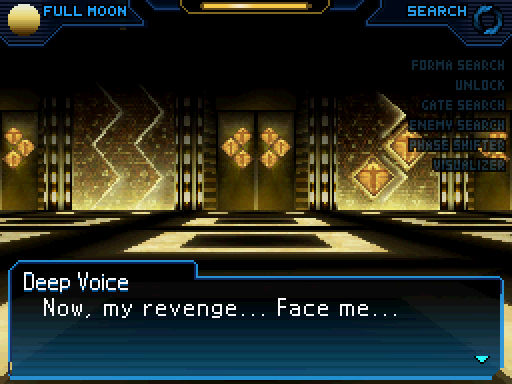 Asura!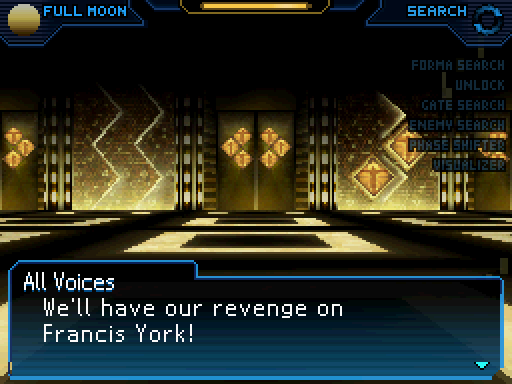 Will they?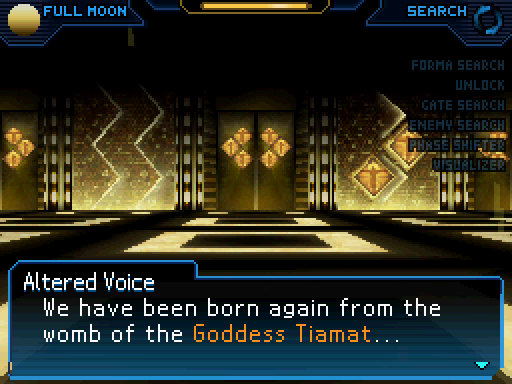 Oh.
Oooh.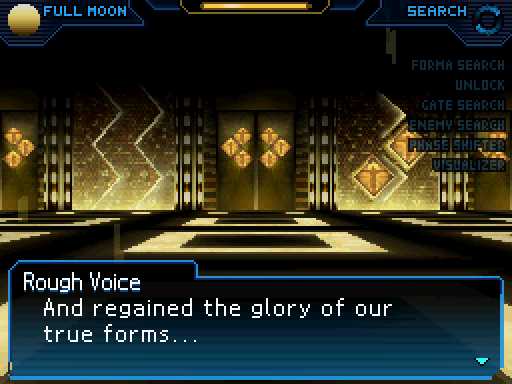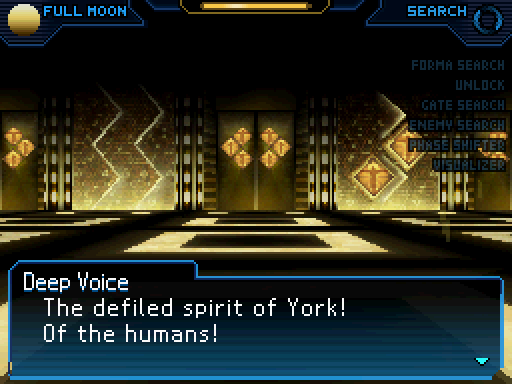 Defiled? Bah! Screw you.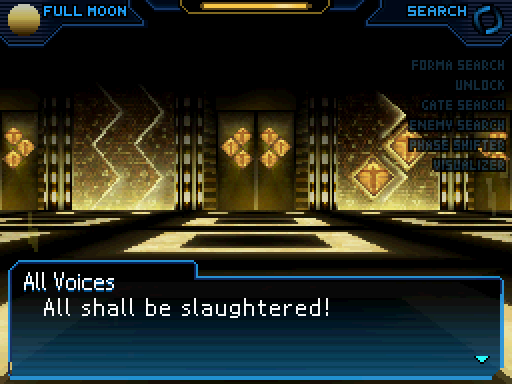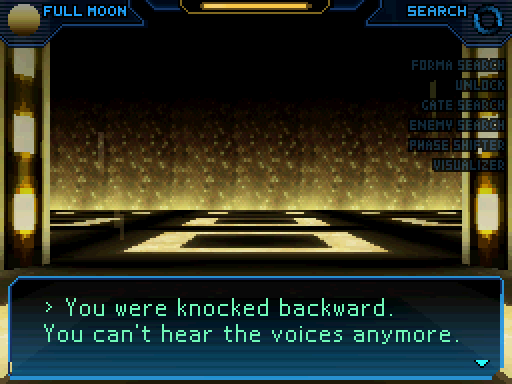 Well that's some powerful voice.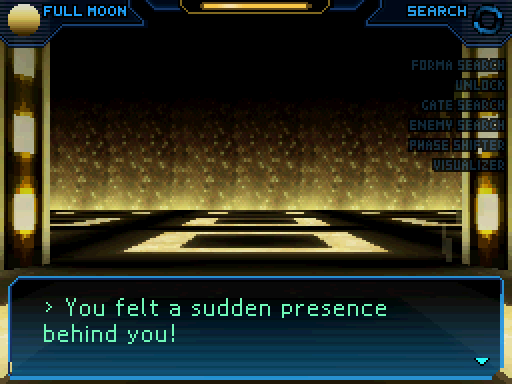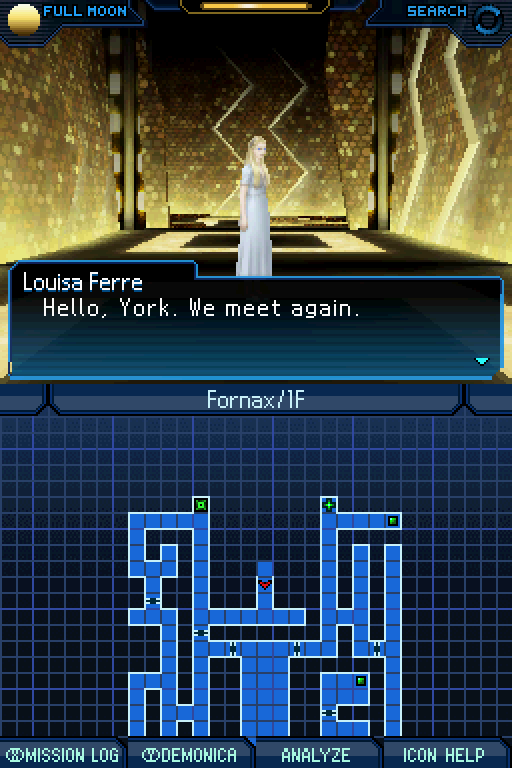 Huh.
Again.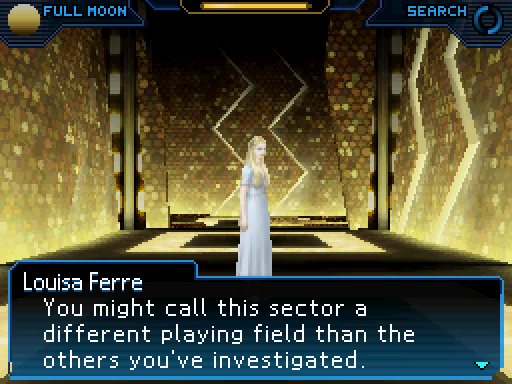 Well it is all geometric-like.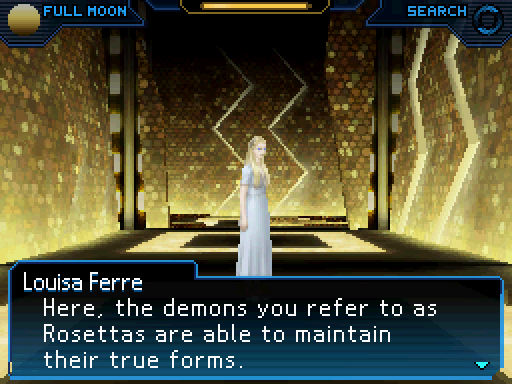 Ah. Well, yeah, that is what Moloch said.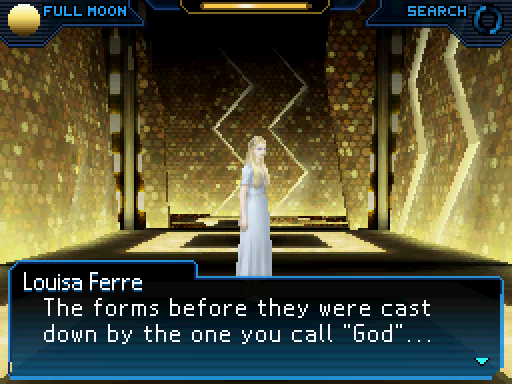 Oooh.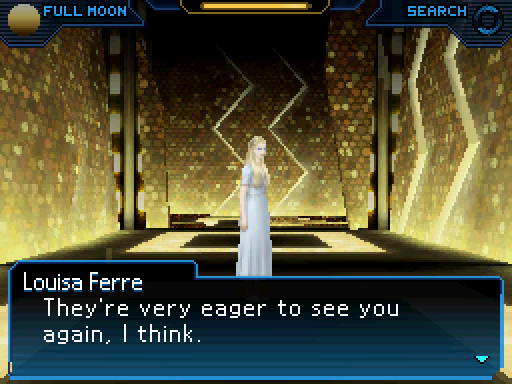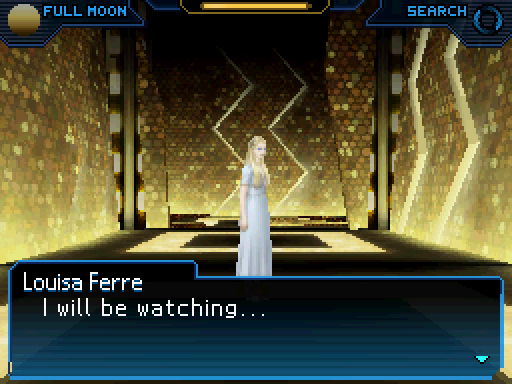 I like this design for Lucifer. Not as much as the Nocturne one, but definitely yes more than the Raidou 2 design.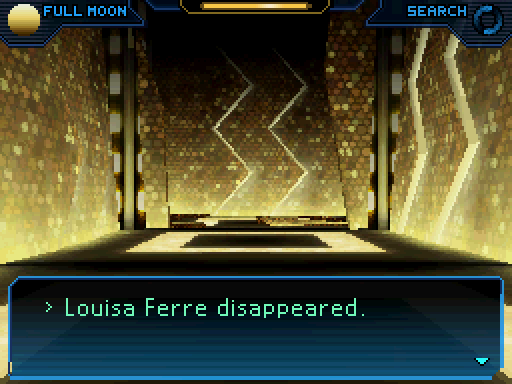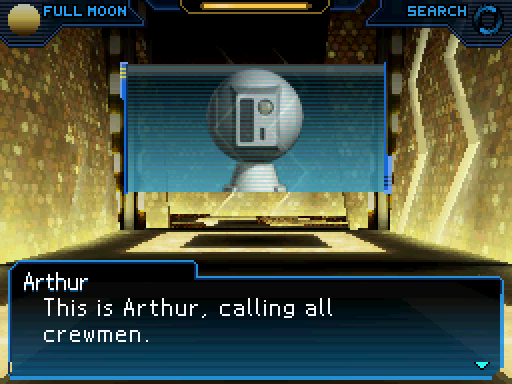 Arthur
: "I have verified strong energy signatures, those of demons, through York's Demonica. THere are three energy signatures. These demons pose a threat to the investigation. Your mission is to defeat them. "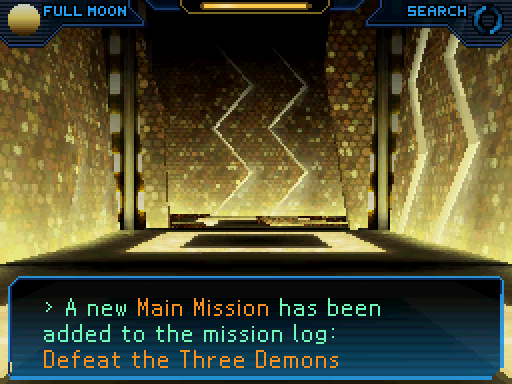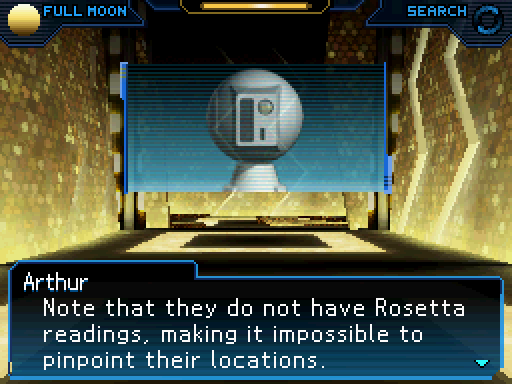 Arthur
: "Stay alert as you go about the mission."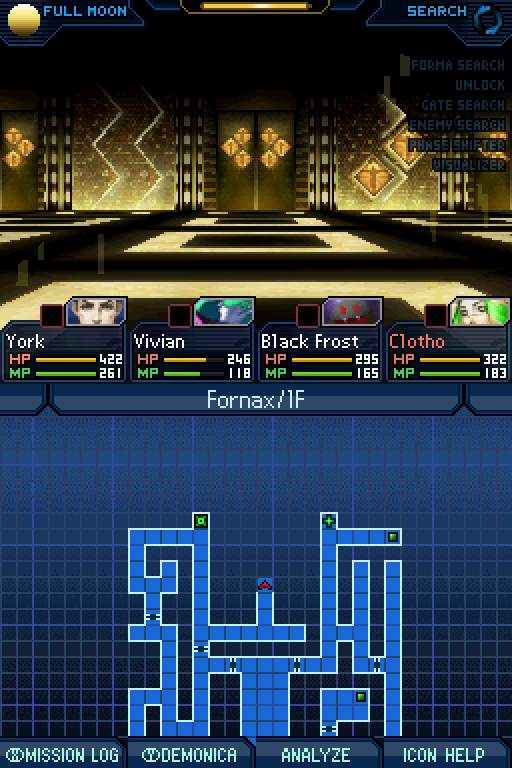 Well, it is choice time. Should we go through the middle door,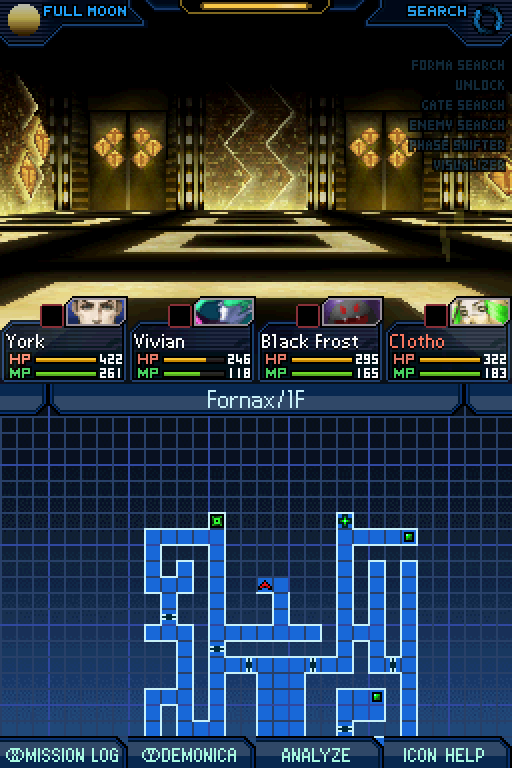 the leftmost door,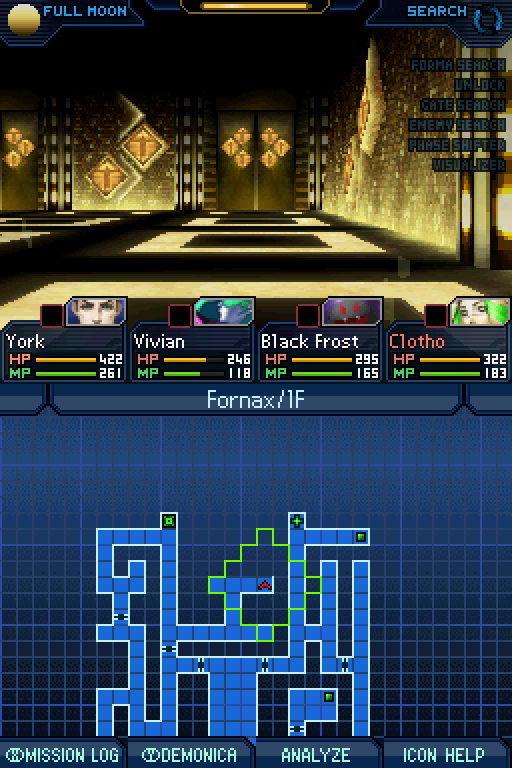 or the far right door?