Part 150: Conveyors, conveyors, conveyors.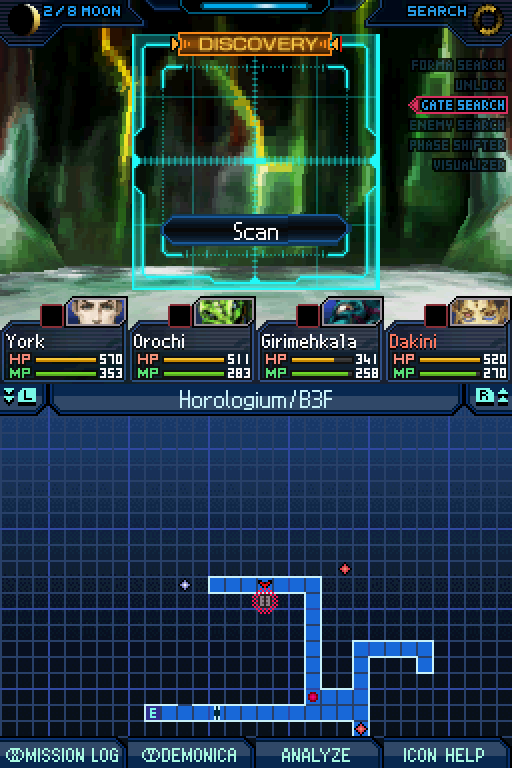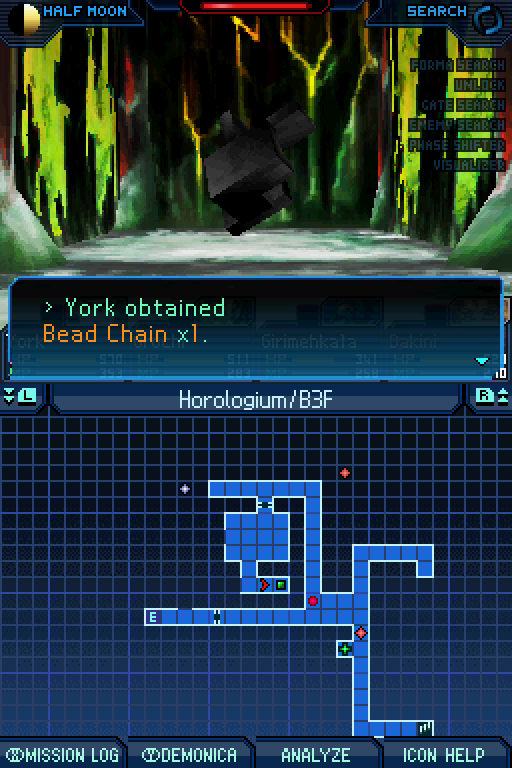 A bead chain is always useful. Will come in handy against a boss, surely!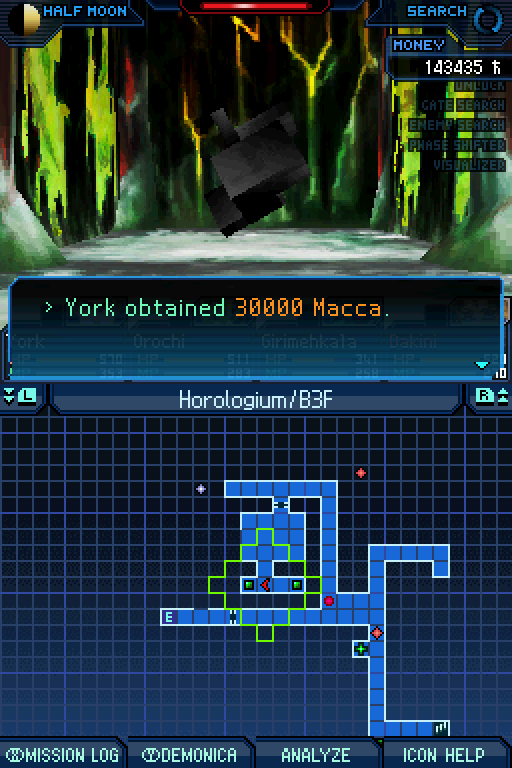 And cash on the other side!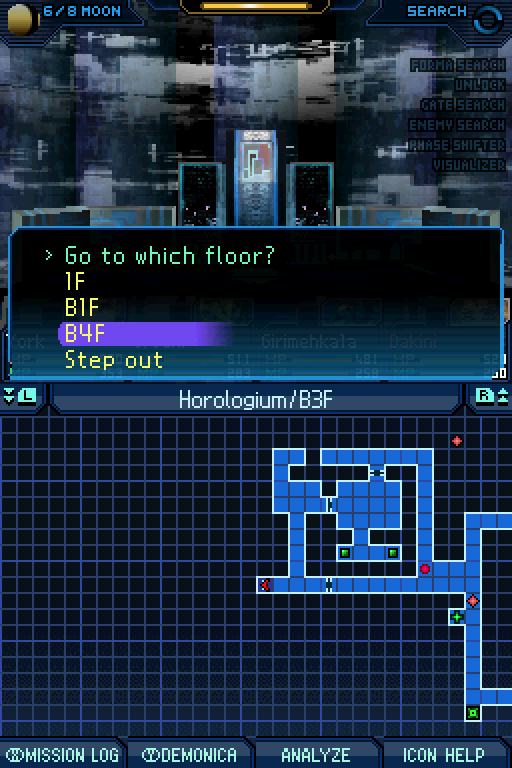 Advancing. The goddamn elevators are annoying.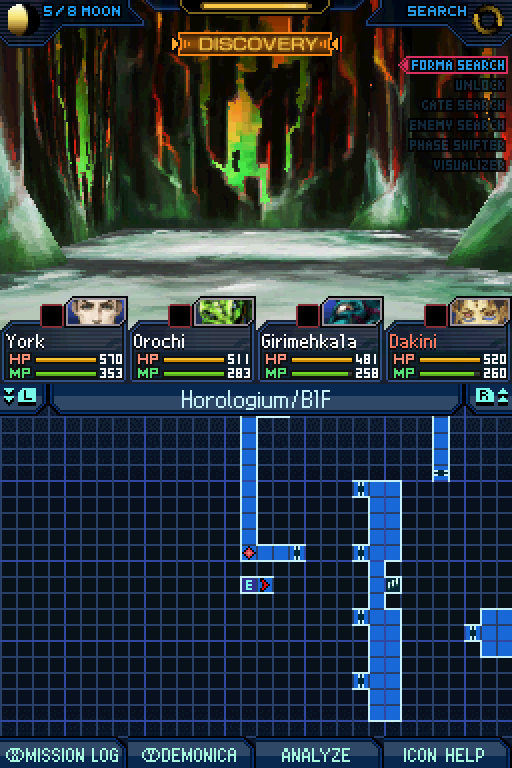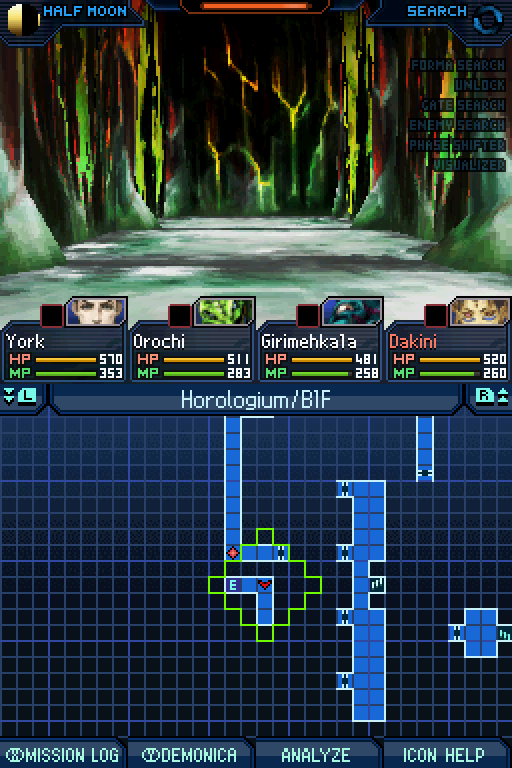 But this is annoying! This is useless!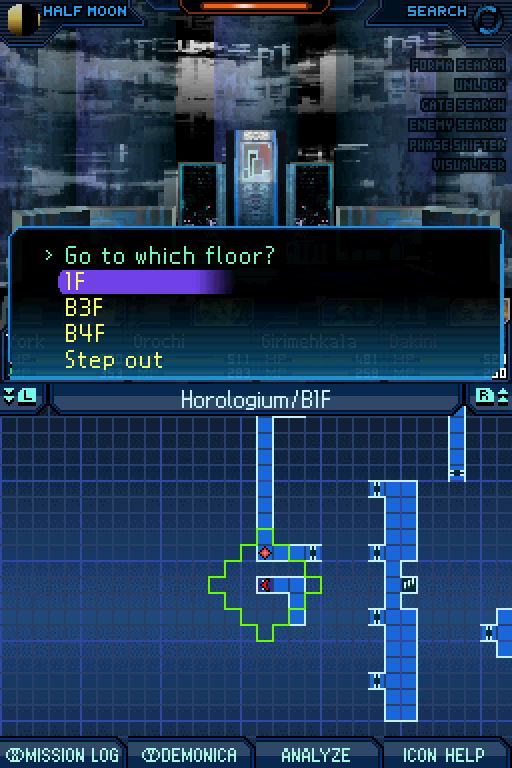 Back here.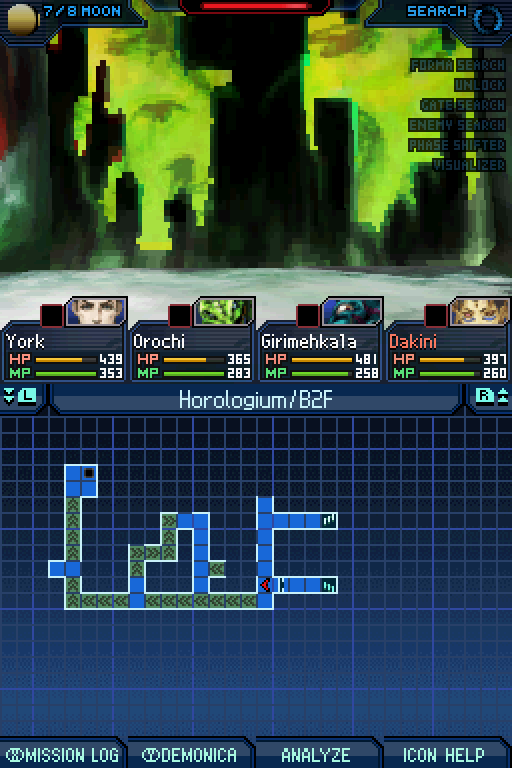 You know what is less annoying? Conveyors. I don't mind them. Not on automap games.
A conveyor without an automap? Would be annoying as hell. But not THAT bad. I dislike darkness worse.
Teleporters are the worst. I hate them.
I really hate them.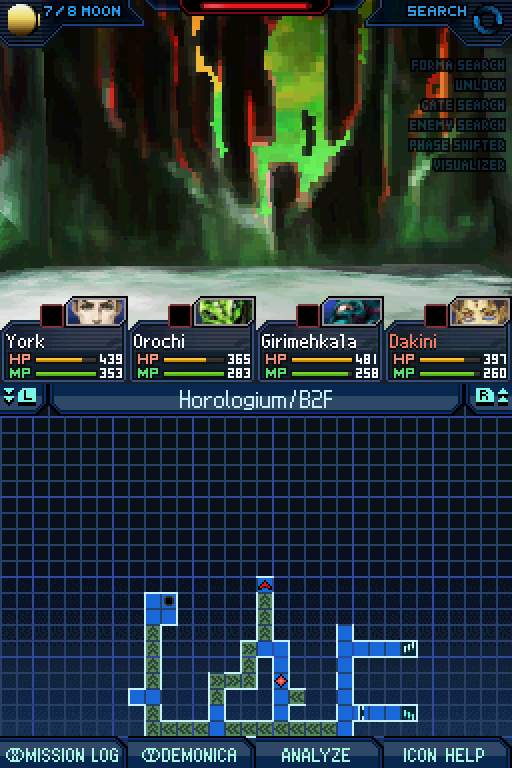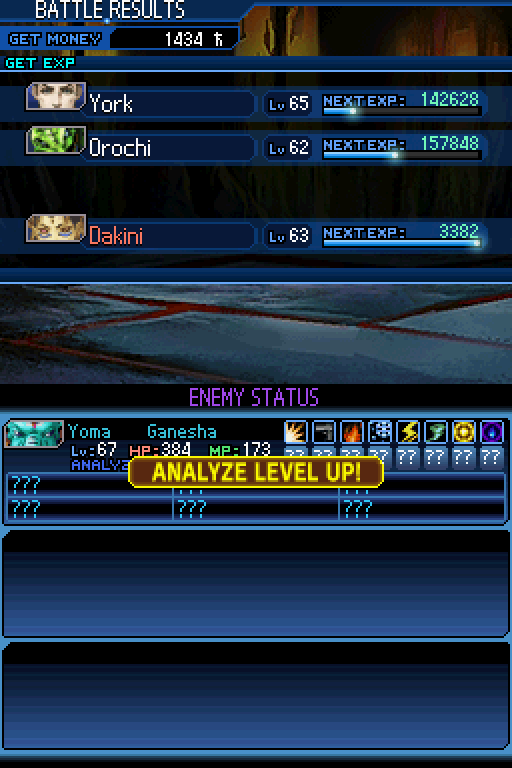 Ganesha!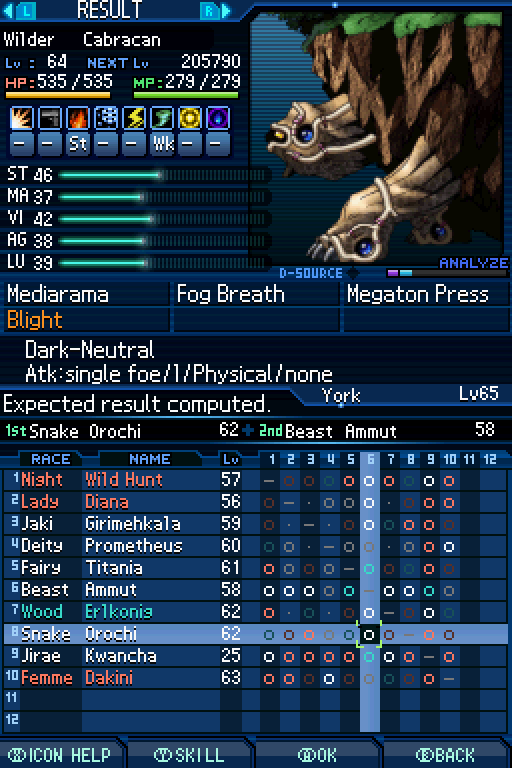 Sinece things have given Sources, it is time to FUSE.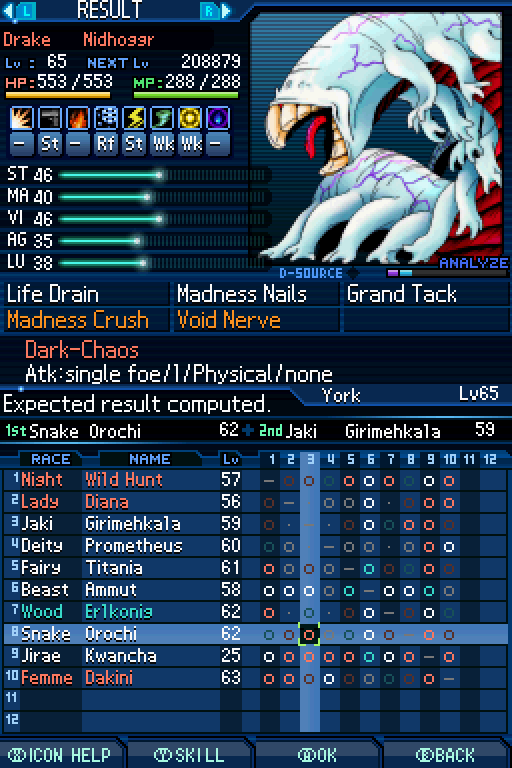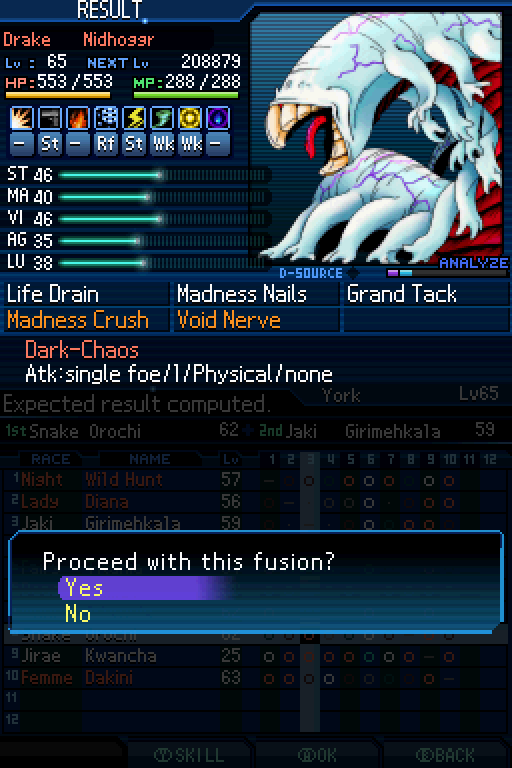 Nidhoggr!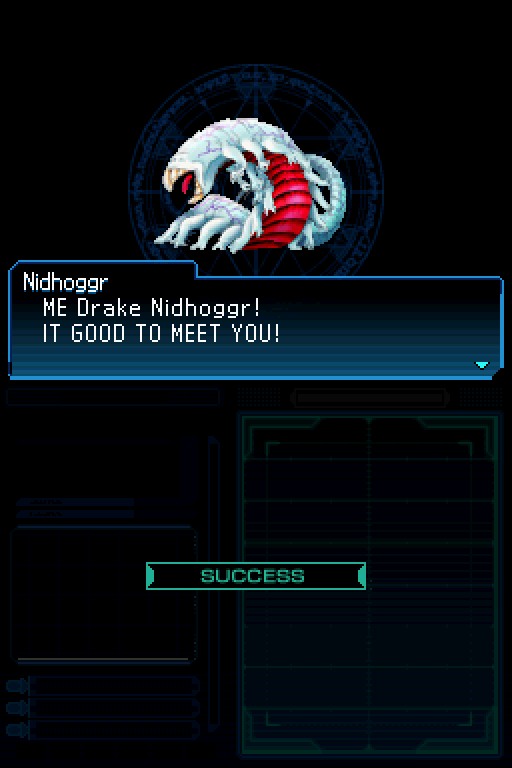 Same!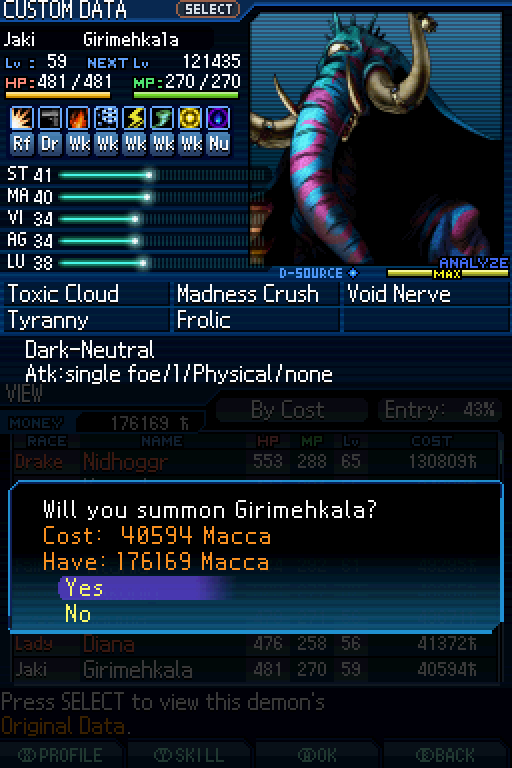 And resummoning!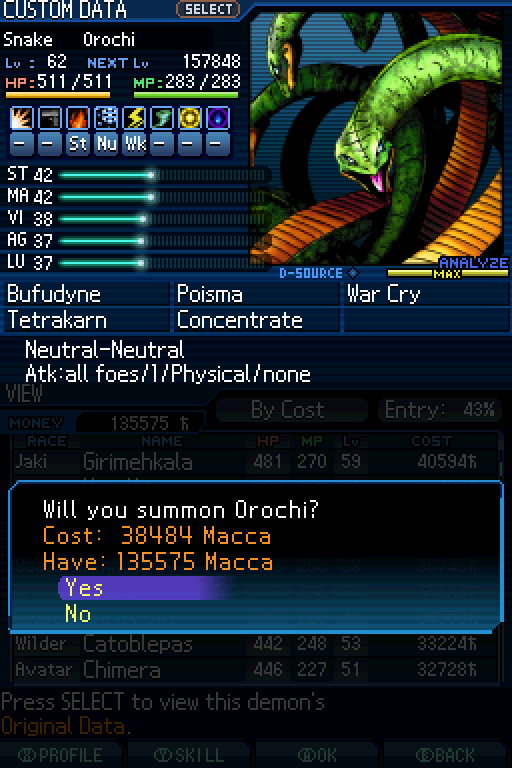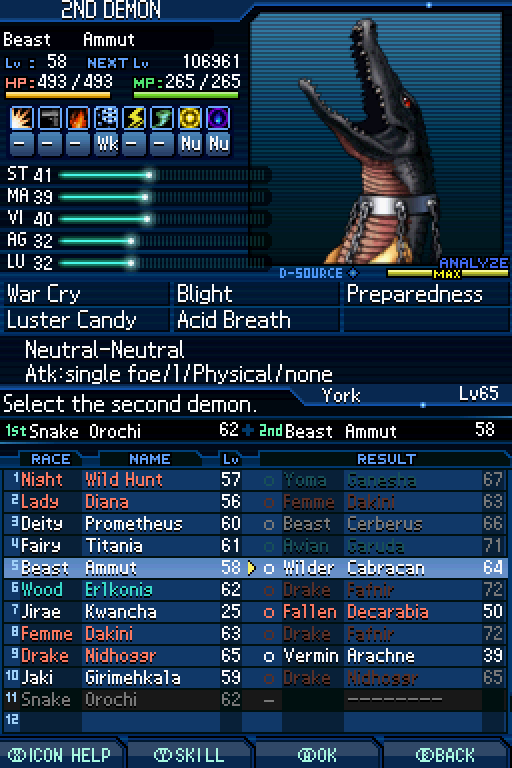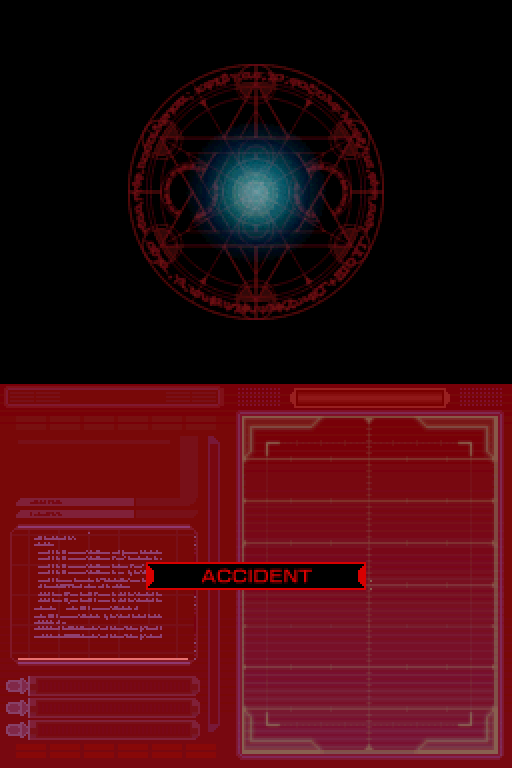 Cabracan sounds like a good fit to the team at the moment.
BUT.
ACCIDENT.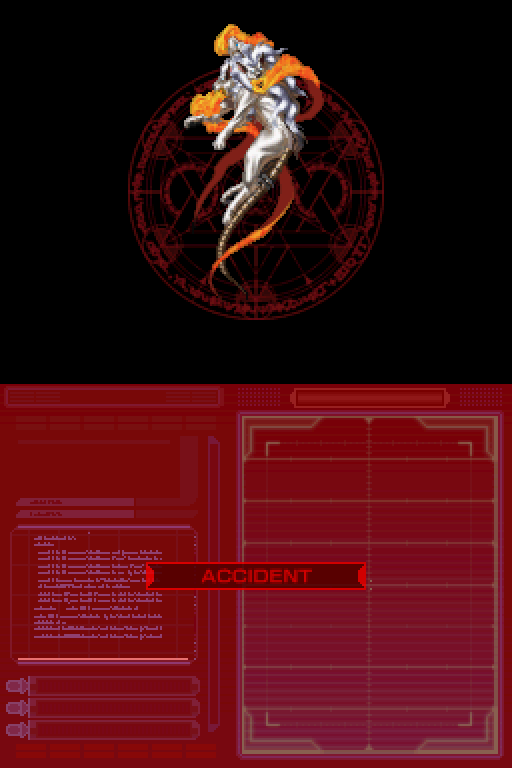 Huh. What.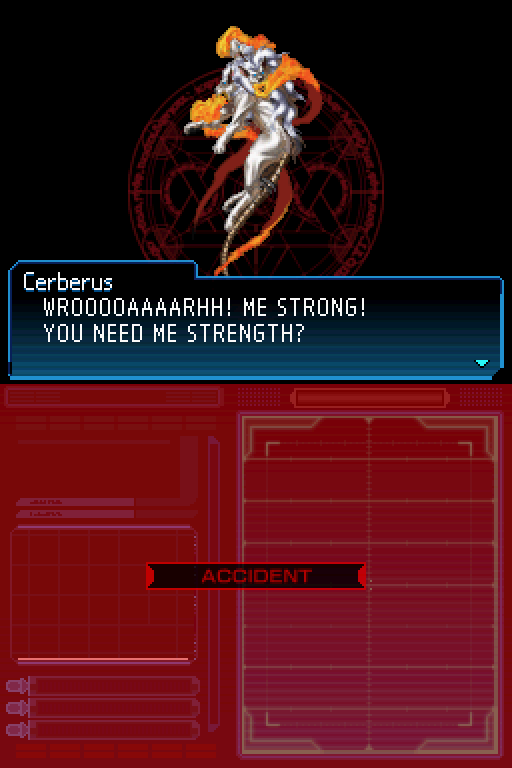 Uuuuuh.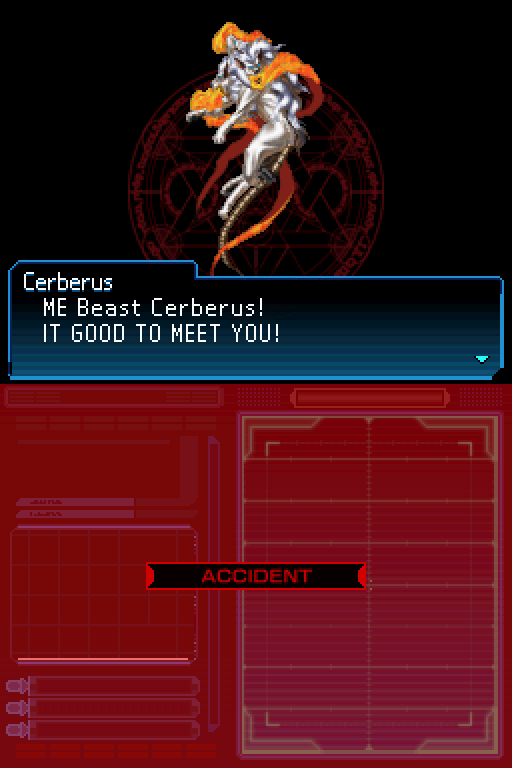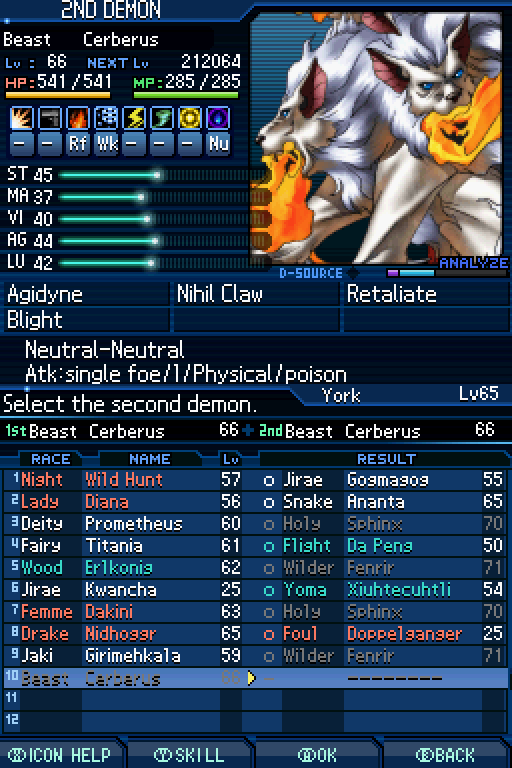 Oh. Nice! NICE!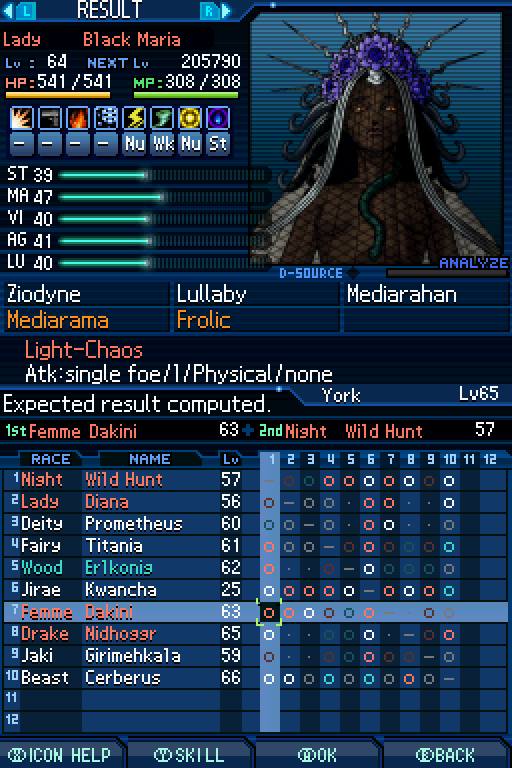 Interesting! Dakini + Wild Hunt at Full Moon, and we get this! Interesting! Will do. Next time. When both give the damn source!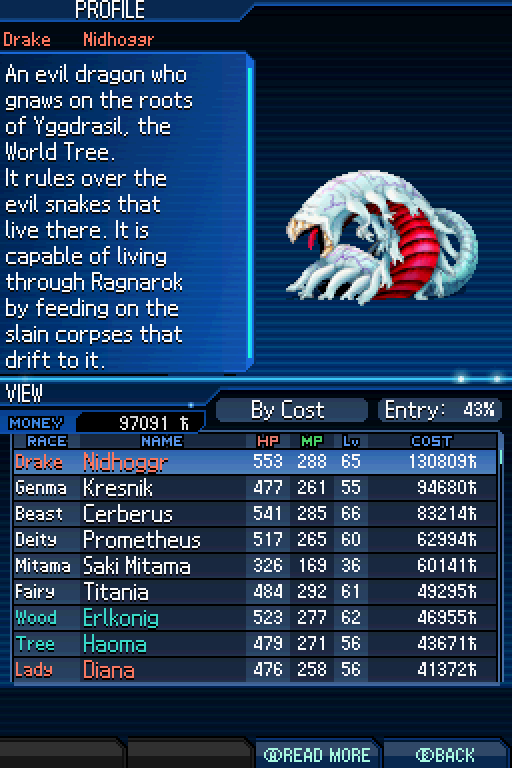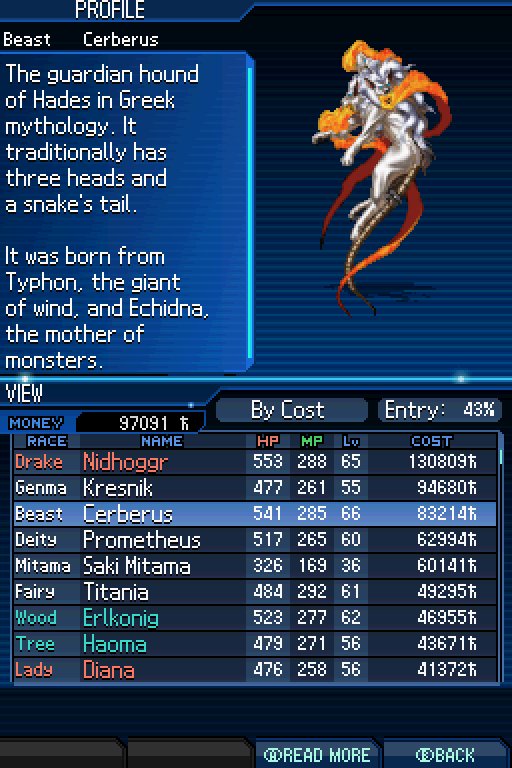 Neat. A monster!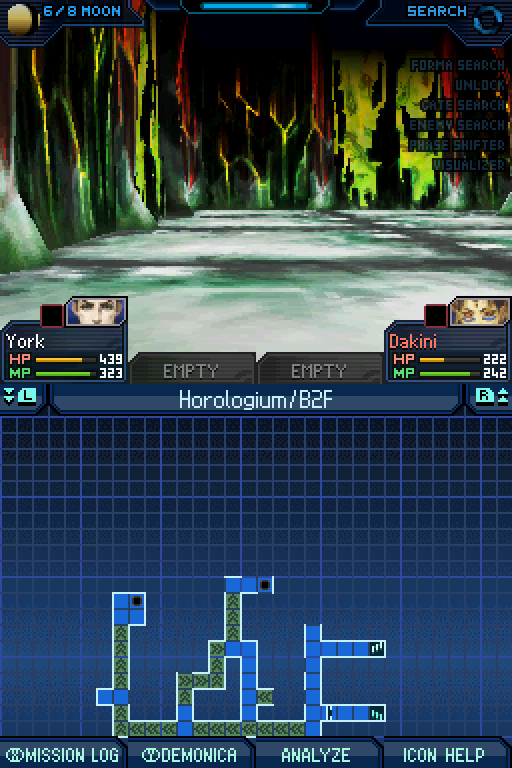 GOD DAMN HOLES.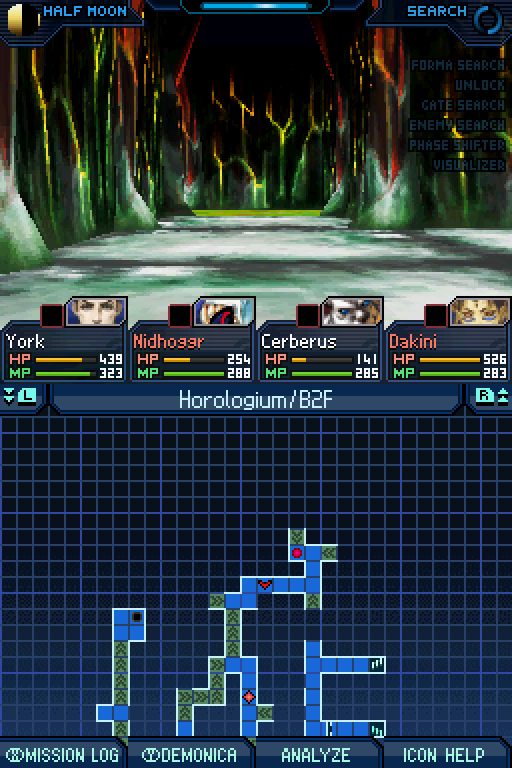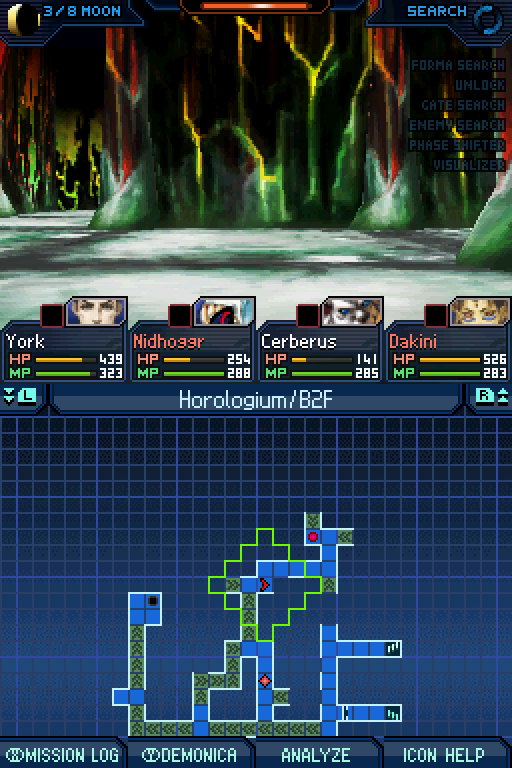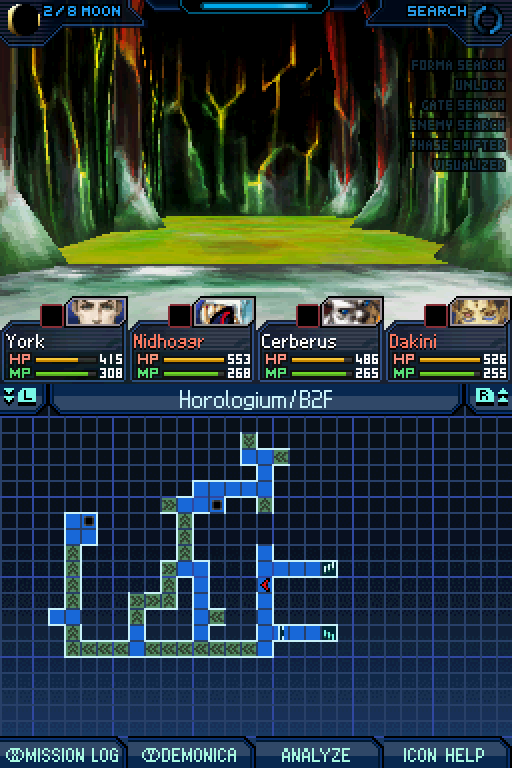 But at least this is doable.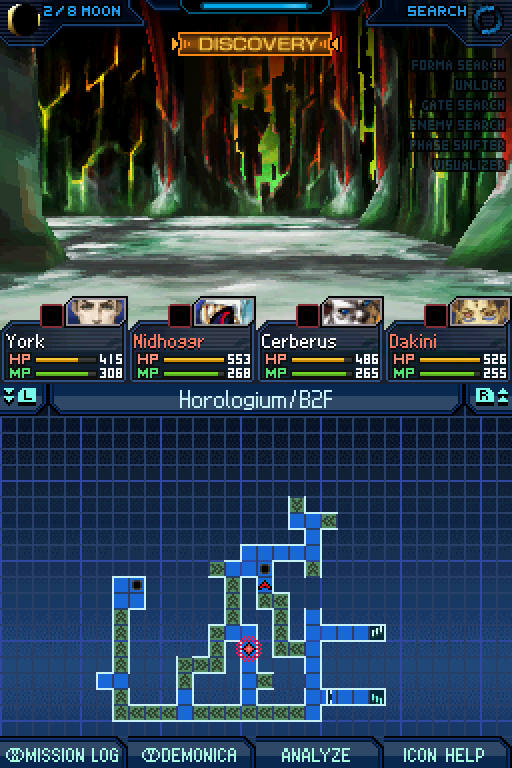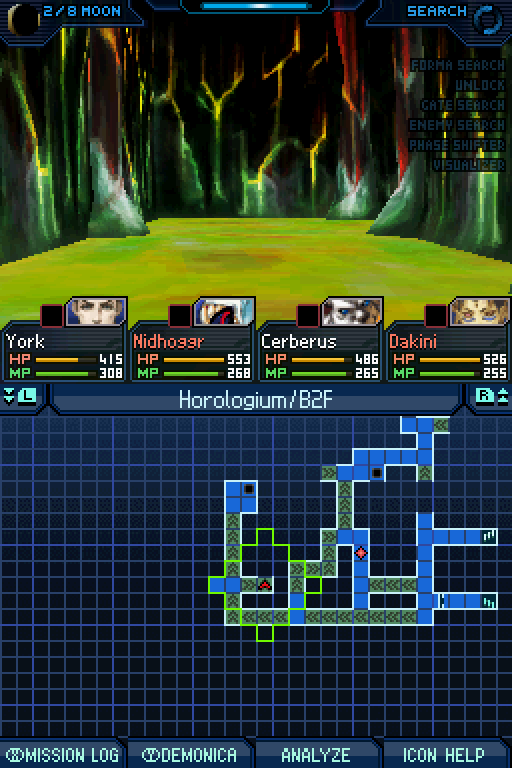 Damnit.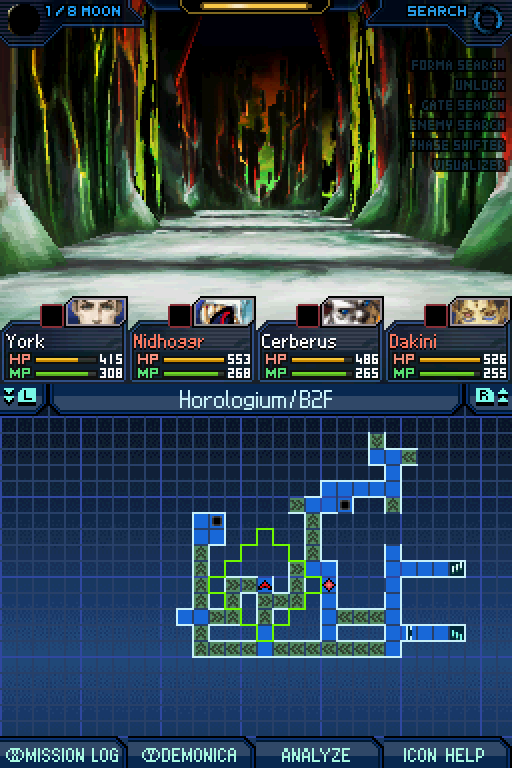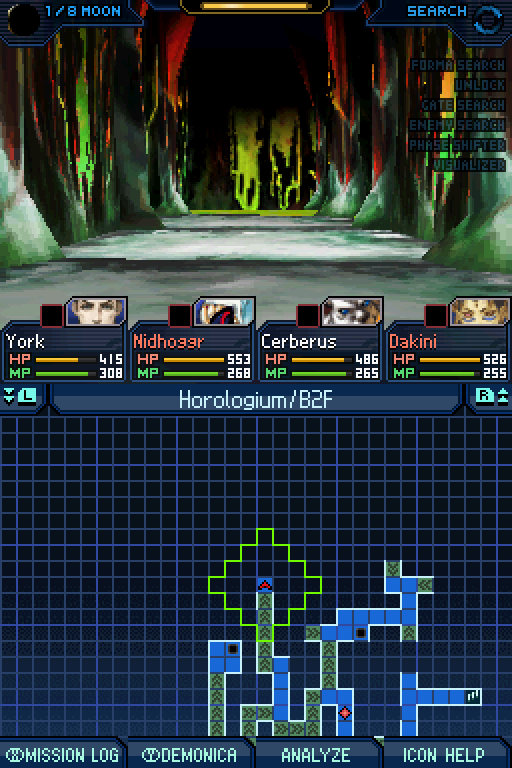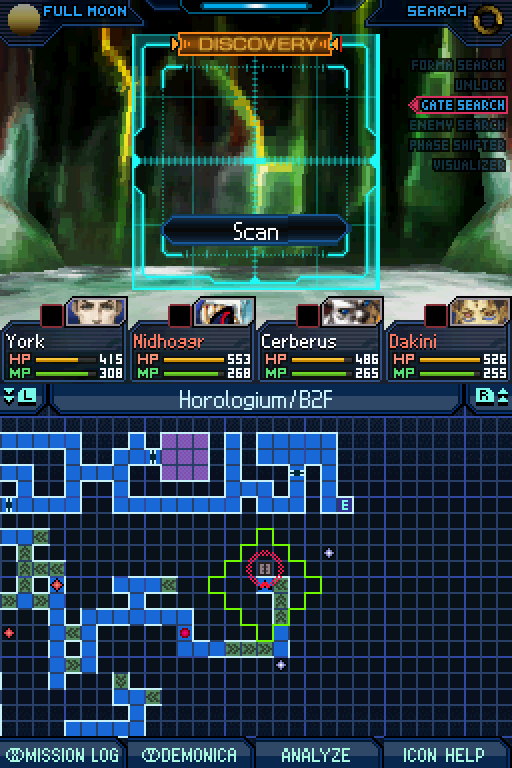 Hooray! A secret door! That is useful!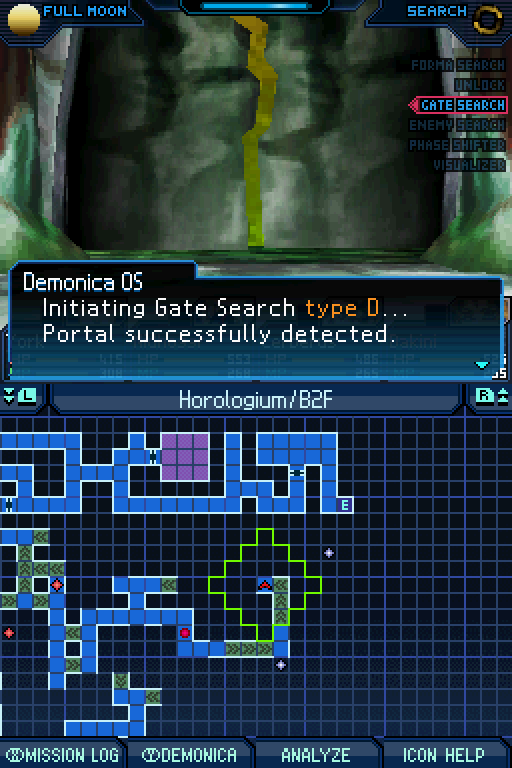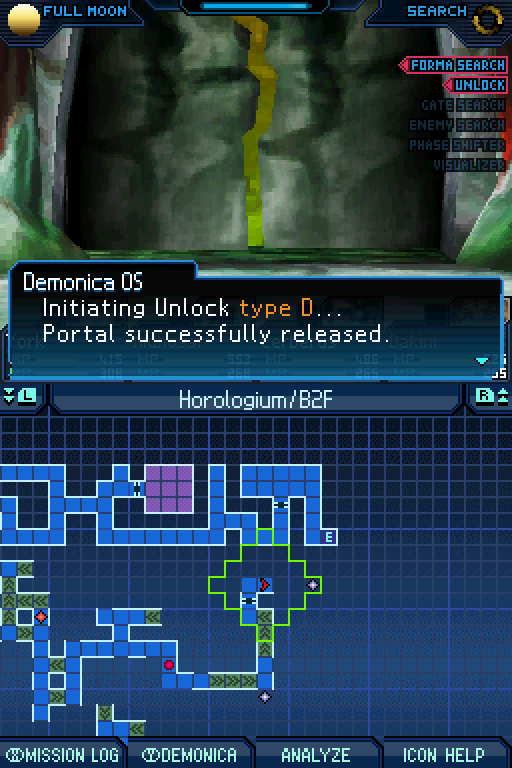 Another! Hooray!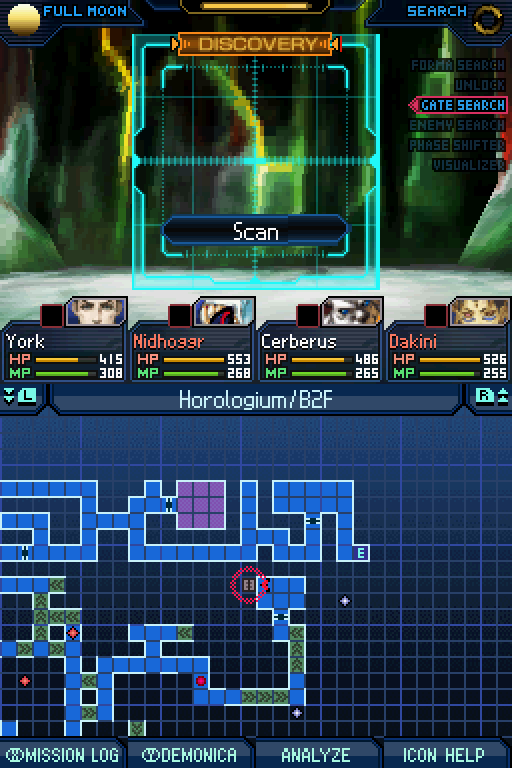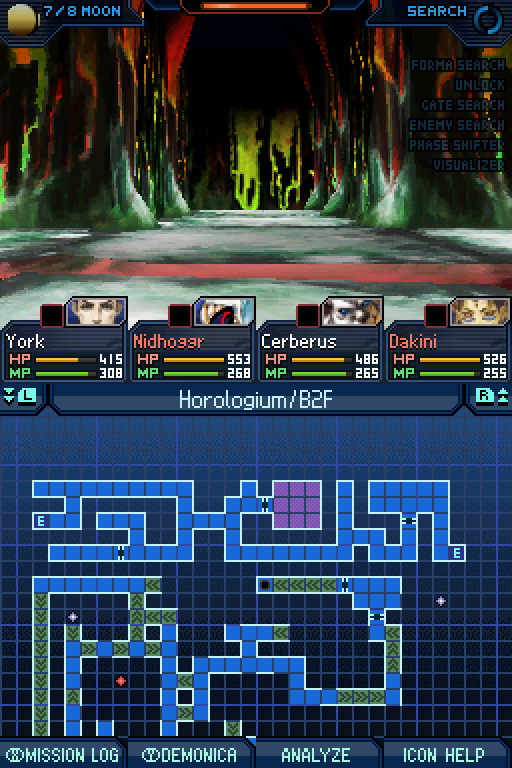 Jesus fucking hell.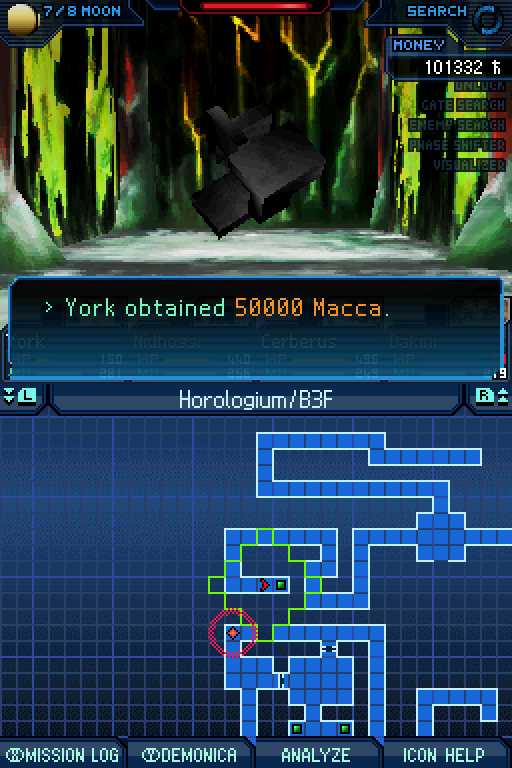 Cash!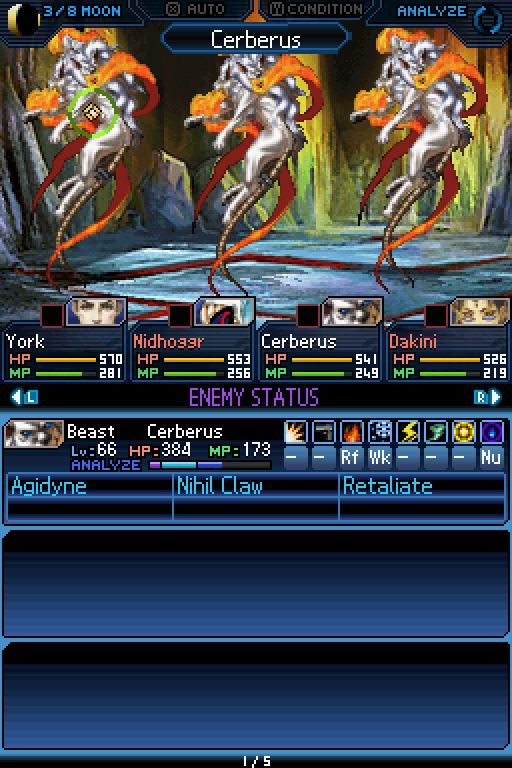 These dudes could be dangerous! But now they just help me due to having one of them in the party.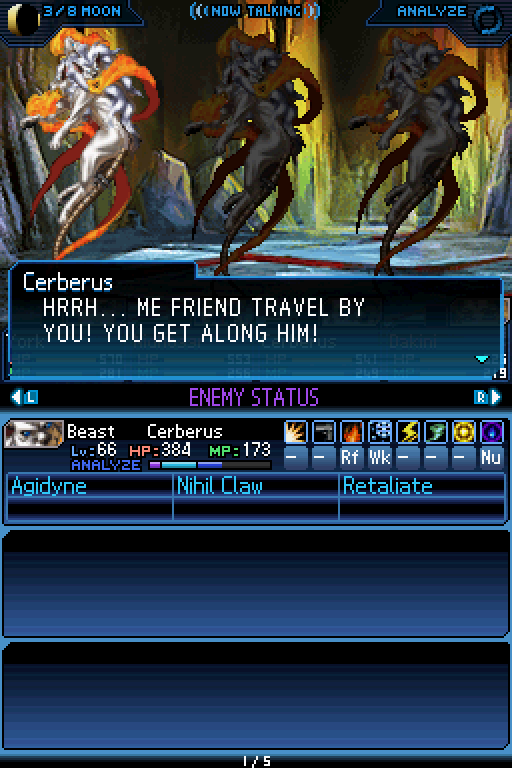 Yup!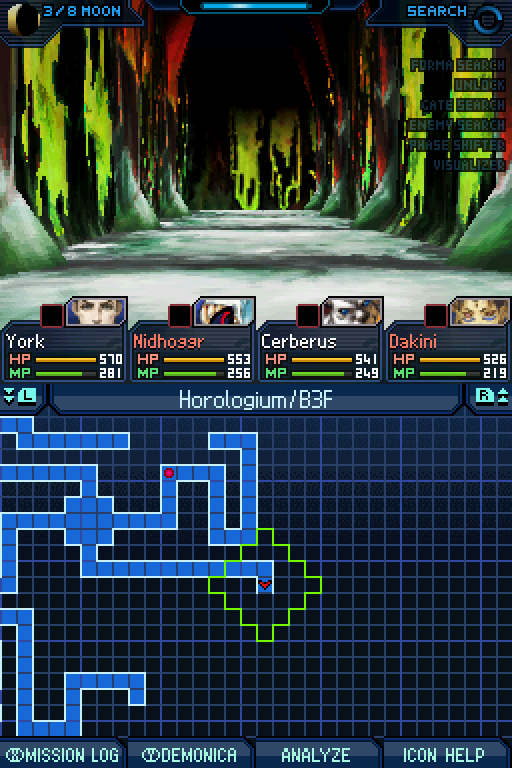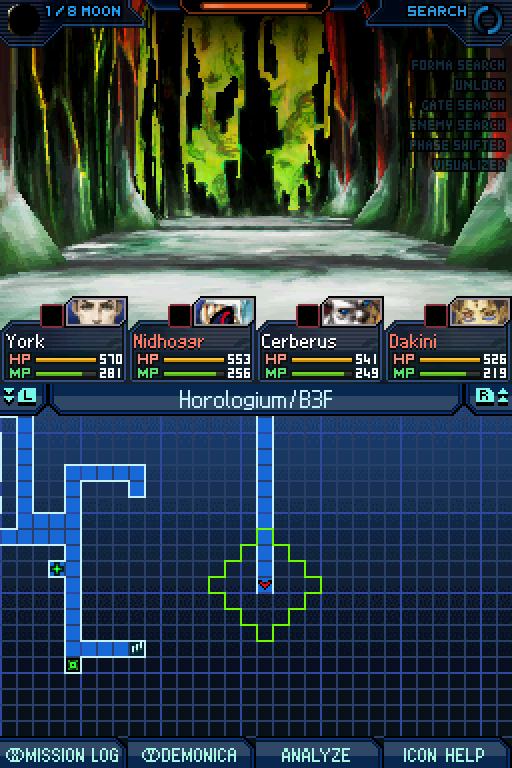 Long! But no secret doors that I can find!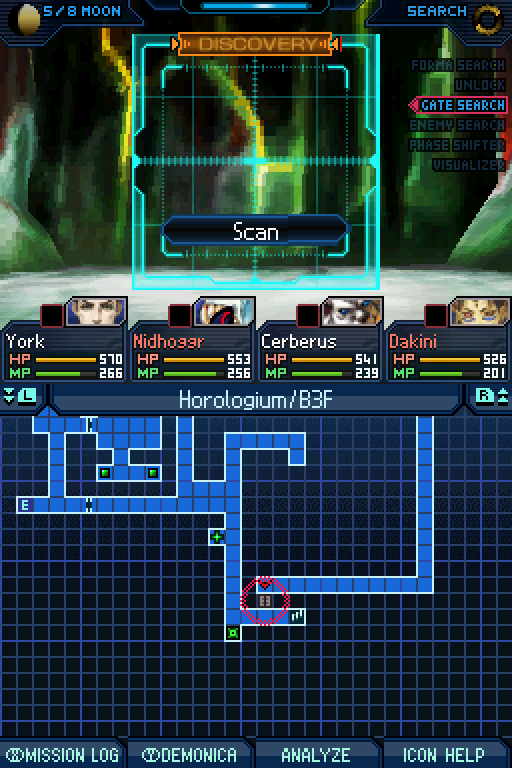 This one's good.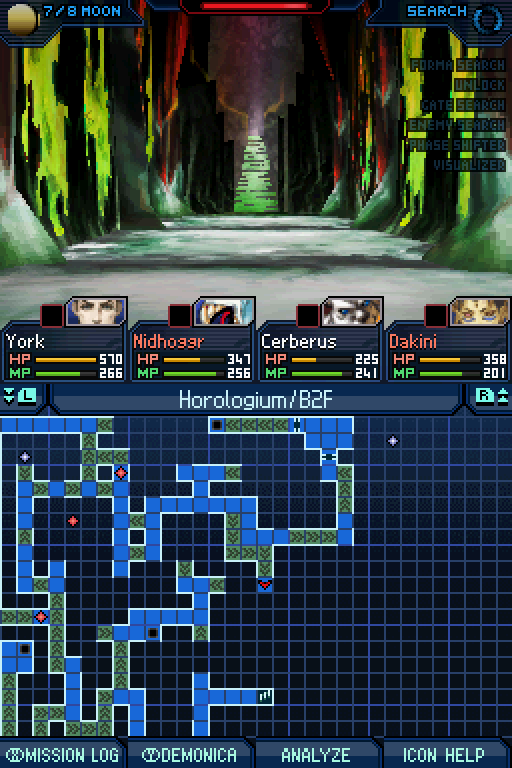 Another stair!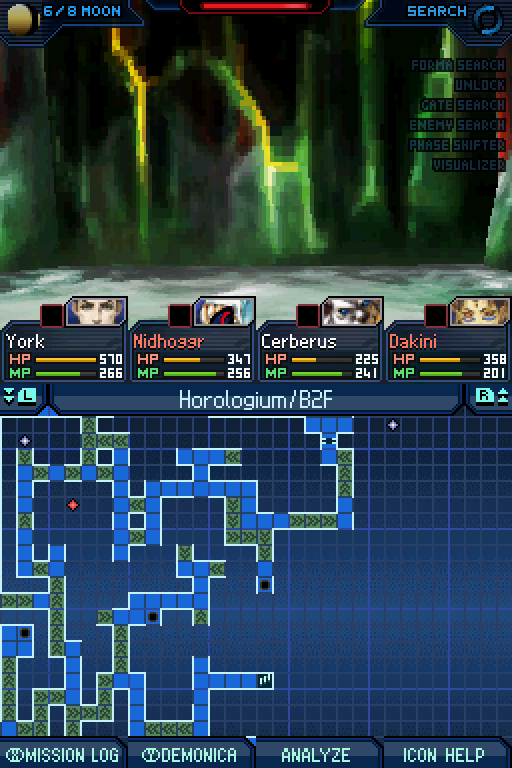 GOD. DAMN. IT.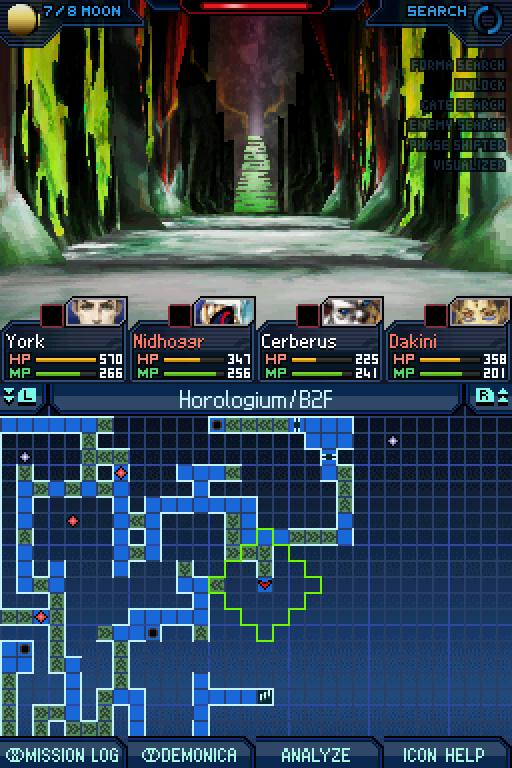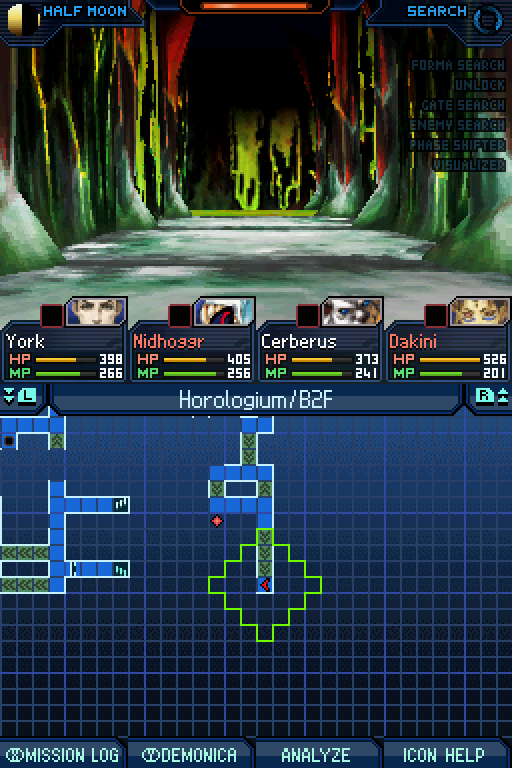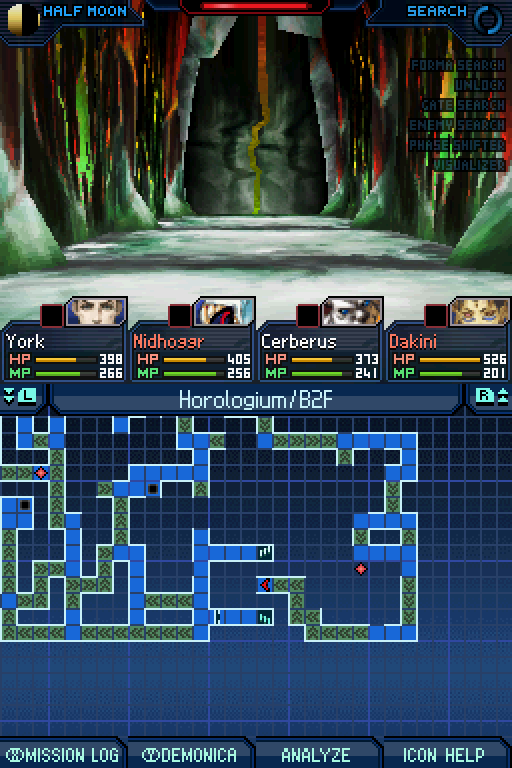 Kind of dull isn't it? But hey, a door!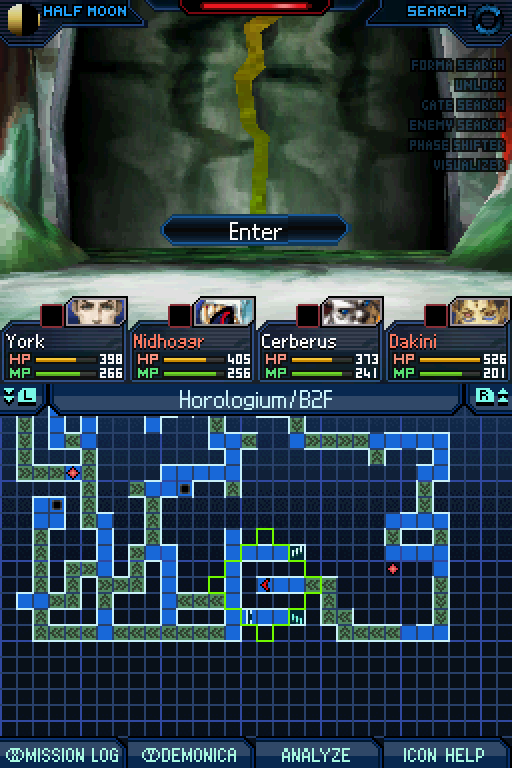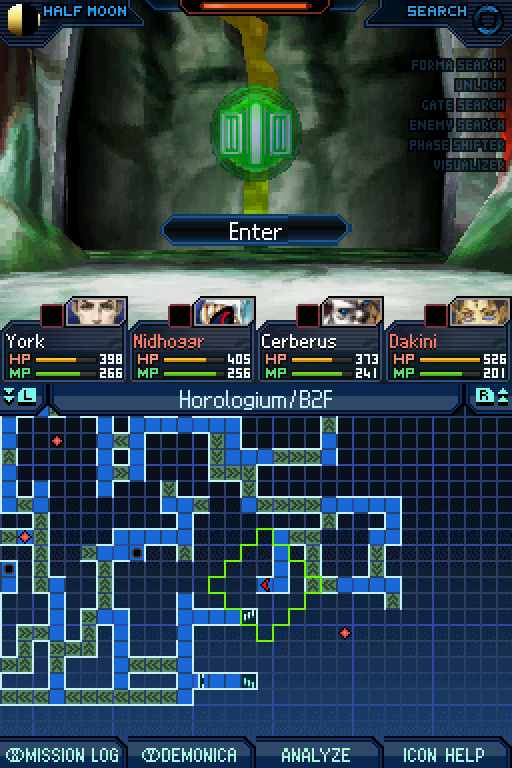 It led to a hole.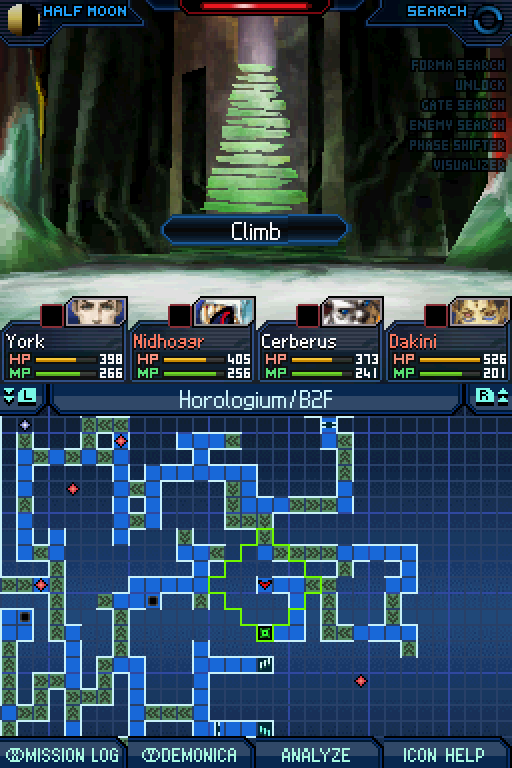 But this leads to a stair!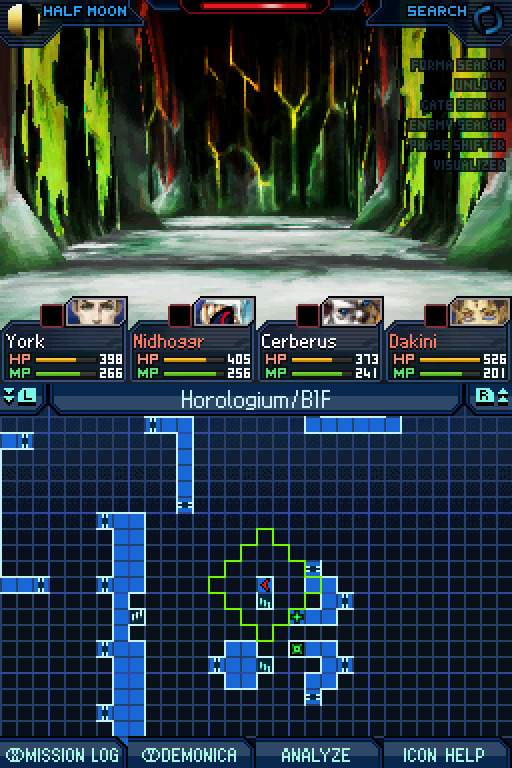 EVENTFUL.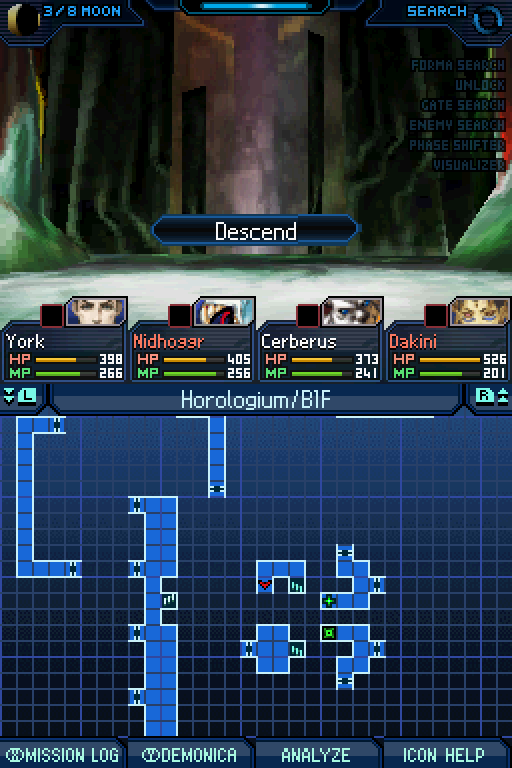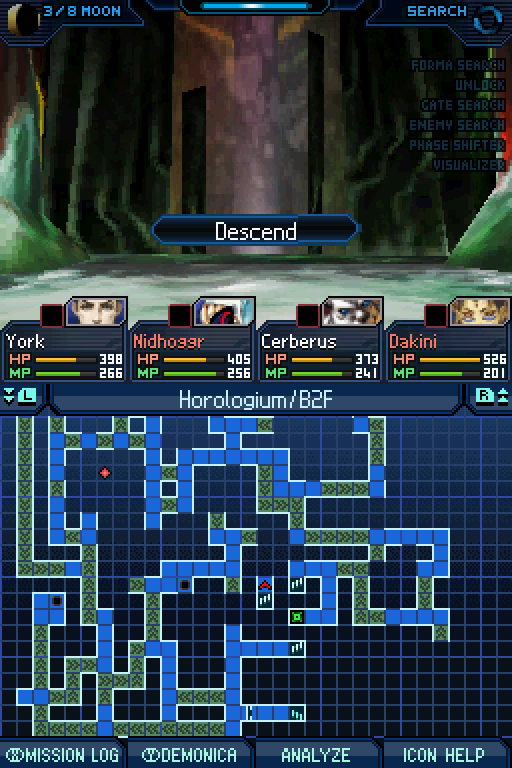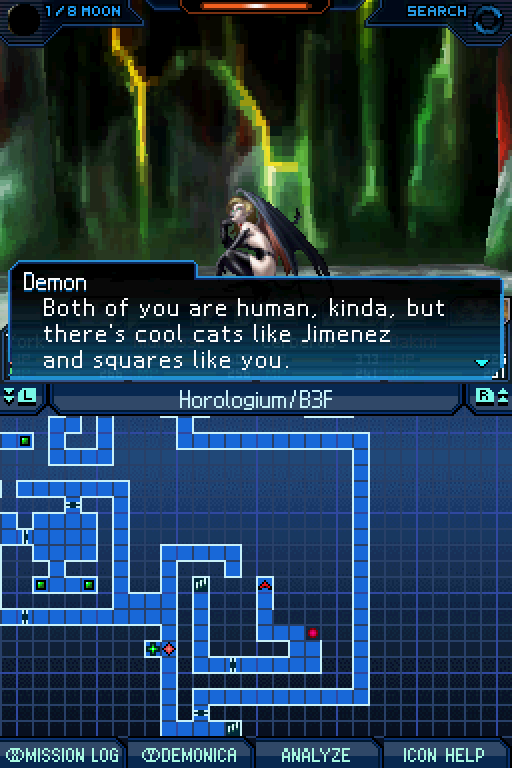 Demon
: "He's solid. I know he won't betray us demons. "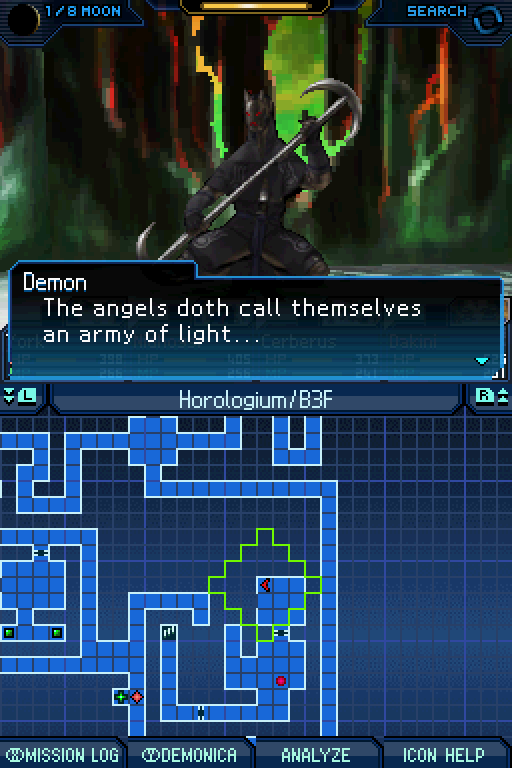 Demon
: "But in truth, they can do nothing without a command from on high. There is nothing to fear. And humans? Incoherent creatures who believeth different things from morning to evening.A pack of fools who drive themselves to ruin and seek the cause elsewhere. We must correct these errors."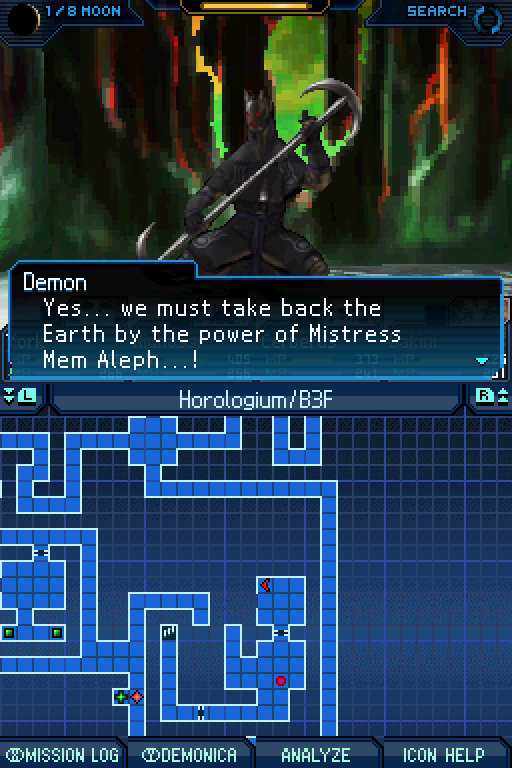 Not if York has a thing to say about it.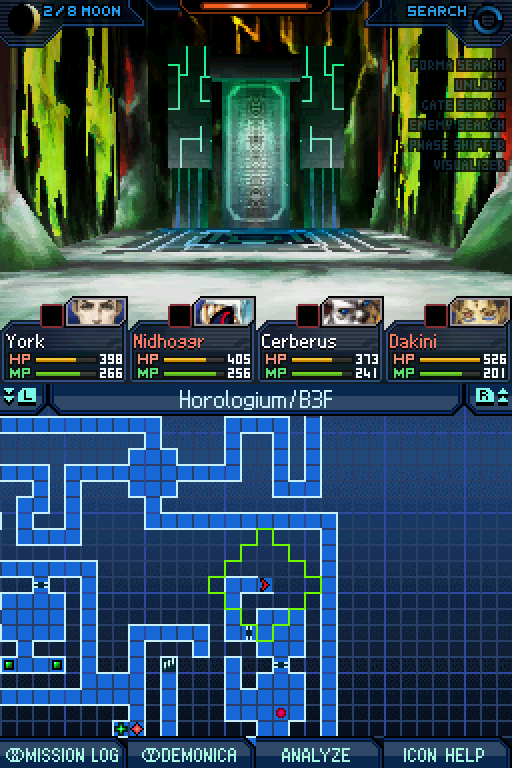 A heal terminal!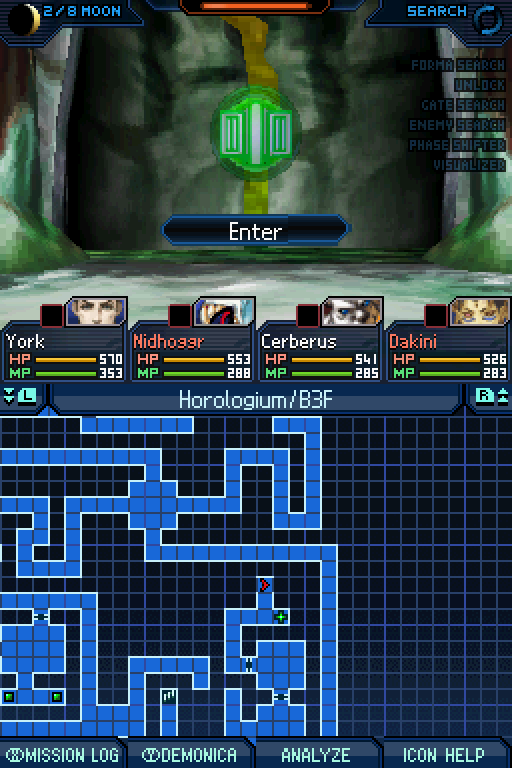 And a terminal!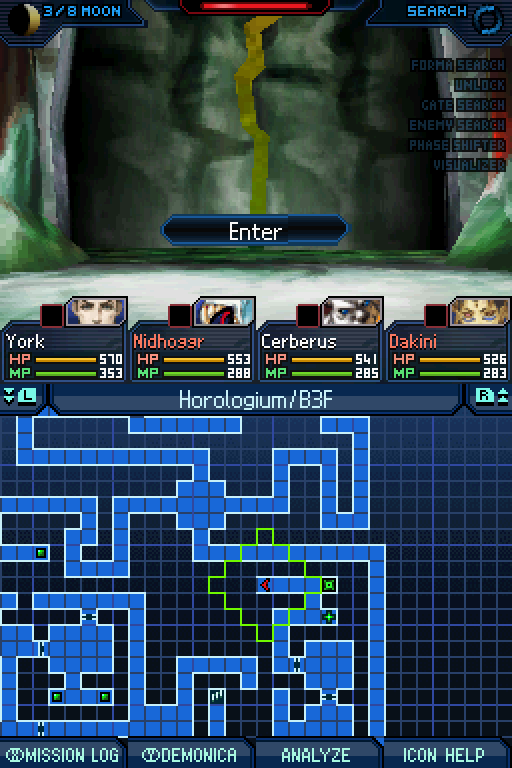 mUST BE GETTING CLOSE!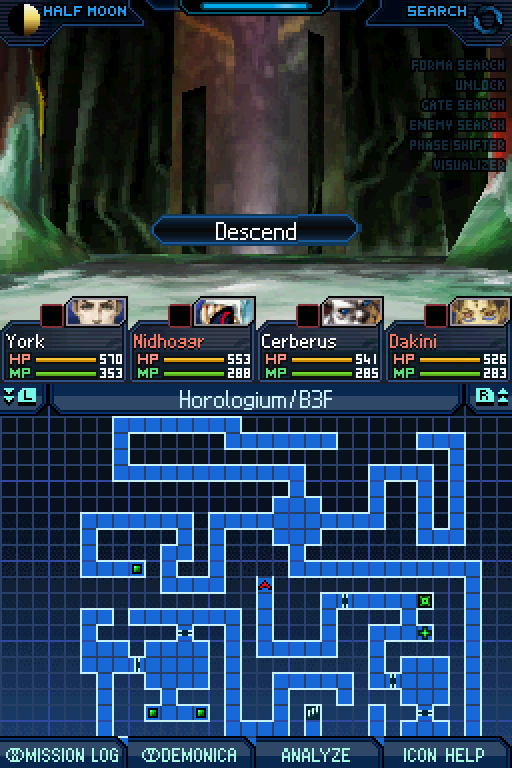 Surely, SOMETHING nearby!